April 12, 2019 at 9:00 am EDT | by Michael K. Lavers
Blade contributor asks for asylum in US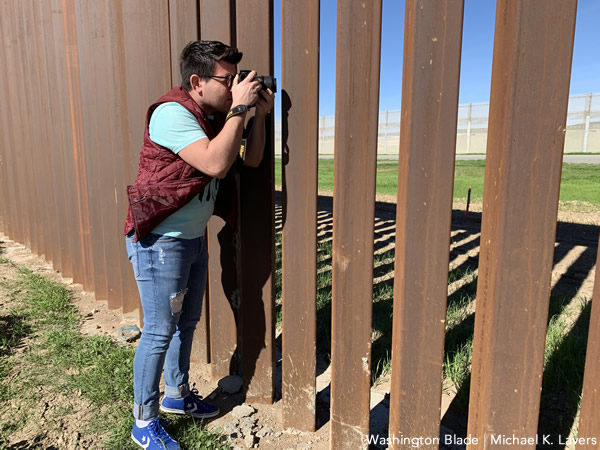 A Washington Blade contributor has asked for asylum in the U.S. based on the persecution that he said he suffered in his native Cuba because he is a journalist.
Yariel Valdés González legally entered the U.S. on March 27 through the Calexico West Port of Entry between Calexico, Calif., and Mexicali, Mexico.
Valdés is currently in the custody of U.S. Immigration and Customs Enforcement at the Tallahatchee County Correctional Facility, a privately-run prison in Tutwiler, Miss.
Valdés on Tuesday told the Blade during a telephone call from Mississippi that he had his "credible fear interview" on March 30 while he was at the Imperial Regional Detention Facility, another privately-run prison in California's Imperial Valley.
A U.S. Citizenship and Immigration Services officer conducts the "credible fear interview" to determine whether an asylum seeker's claim is valid.
Valdés told the Blade he does not know when ICE will release him to the custody of his aunt and uncle who live in Miami. Valdés also said the conditions at the Tallahatchee County Correctional Facility are "not very good," specifically noting the food is "bad."
Valdés, 28, is from Cuba's Villa Clara province. He graduated from Universidad Central Marta Abreu de las Villas in 2014 with a degree in journalism.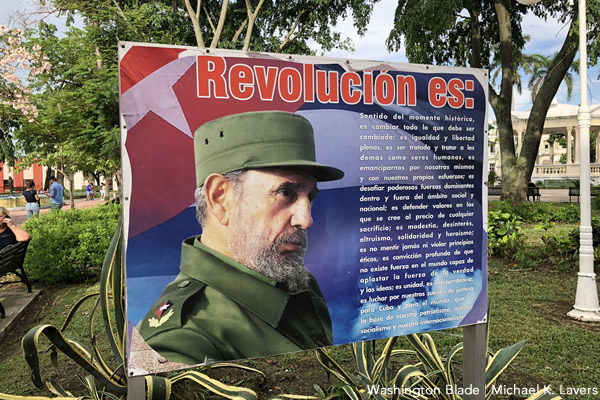 Valdés in a letter that outlines the reasons for which he is requesting asylum says he worked for Vanguardia, a newspaper published by the Cuban Communist Party in Villa Clara, for two years while he was earning his degree. Valdés writes he began to contribute to independent media outlets in 2015.
Valdés writes he signed a letter against the "censorship and harassment" of independent media outlets in 2016.
He says the Cuban Communist Party began to harass him and his "life became hell." Valdés also writes current President Miguel Díaz-Canel, who was the county's vice president at the time, became aware of the situation and went to Villa Clara "to discuss with the newspaper's directors how to control that public demonstration by some journalists who questioned the authority of the Cuban government."
Valdés in his letter says Vanguardia launched an investigation against him and one of his colleagues "based on a complaint filed by two institutions, which, without foundation, alleged that we had deceived them to obtain statements for these independent media." Valdés writes he was docked a month's pay and was left "without work."
"The accusations and the upcoming sanction were the pretext to exercise their control over me and (make an example of me to) the rest of the journalists," he says.
Valdés writes the Union of Young Communists, a branch of the Cuban Communist Party that publishes the Juventud Rebelde newspaper, later expelled him. Valdés says he was also fired from the state-run radio and television stations for which he had been an announcer.
"A few months after I left the newspaper, they closed my contract on the radio and on television because I was no longer a 'reliable' person to sit in front of a microphone or in front of a camera and be a voice or face of the revolution," he writes.
Valdés writes he continued to contribute to independent media outlets in Cuba. These include Tremenda Nota, an independent online magazine that is the Blade's media partner on the Communist island.
Valdés writes the Cuban government in August 2018 summoned him to a meeting after a university in Colombia and the International Center for Journalists in D.C. invited him to participate in a program for Cuban journalists.
"These 'meetings', which are no more than harsh interrogations, is another strategy to pressure and psychologically attack reporters," he says. "The meeting was full of intimidations and threats, which reached the point of compromising my freedom in Cuba."
Valdés writes he soon realized Cuban officials had prevented him from leaving the country, which he describes as a "macabre mechanism to prevent, at all costs, my departure to Colombia."
Valdés says he asked authorities to "evaluate my situation" with the assistance of Maykel González Vivero, publisher of Tremenda Nota, and several of his colleagues. Valdés writes the Cuban government allowed him to leave the country because he said he was going to visit his father who has lived in Mexico for more than eight years.
Valdés writes he traveled to Colombia and completed the program for Cuban journalists. He arrived in Mexico last fall and soon began to contribute to the Blade.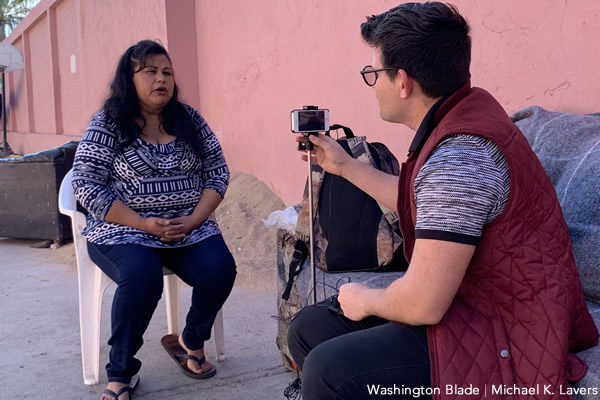 Reporters Without Borders notes Cuba is ranked 172 out of 180 countries on its 2018 World Press Freedom Index. Freedom House in a 2017 report notes Cuba "has the most repressive media environment in the Americas."
The Cuban government on Feb. 23 blocked access to Tremenda Nota's website on the island. The State Department in its 2018 human rights report notes, the Cuban government "does not recognize independent journalism, and independent journalists sometimes faced government harassment, including detention and physical abuse."
"State security, as a last resort of control over me, keeps my colleagues, as well as my family, under surveillance," writes Valdés in his letter, noting an email he received from Cuba said authorities are harassing his relatives because of his work as a journalist.
"If I return to the island, I fear that they will initiate a process that deprives me of my elementary rights as a human right because in Cuba, in the name of national security, atrocities are committed and the established laws are shamelessly violated," he adds.
Valdés ends his letter by saying there is no freedom of expression or press in Cuba.
"Those of us who choose the path of truth and serious journalism without concessions are punished as vulgar criminals," he says.
Editor's note: Yariel Valdés González has given the Blade permission to report on his asylum case.