April 25, 2019 at 12:46 pm EDT | by Lou Chibbaro Jr.
LGBT youth discussed at D.C. judicial conference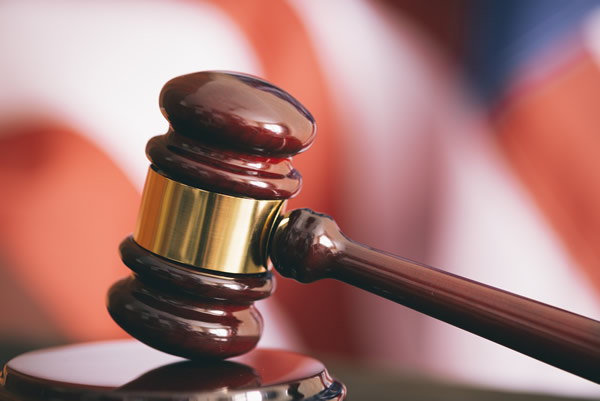 Legal experts discussed problems faced by LGBT youth in the criminal justice system on April 12 at a workshop session as part of the 2019 annual District of Columbia Judicial and Bar Conference in which D.C. Superior Court judges, defense lawyers, and prosecutors participated.
Four attorneys and a social worker with D.C.'s Whitman-Walker Health were among the panelists at a conference workshop session called "Trauma & The Law: Best Practices for Supporting LGBTQ Youth."
Timothy Elliott, a licensed independent clinical social worker at Whitman-Walker, told those attending the session that studies show LGBT youth are eight and a half times more likely to attempt suicide than their straight peers if they are denied support from parents and caregivers. He and others speaking at the session said this development should be taken into consideration when judges, defense lawyers and prosecutors participate in criminal cases involving LGBT youth.
One issue that often comes up when transgender young people are charged with criminal offenses, some of the panelists said, is how to address them when they have not legally changed their birth name but use a different name and identify as a gender opposite of their birth gender.
Superior Court Judge Zinora Mitchell-Rankin, who attended the workshop session, told the panelists she explains to transgender defendants before her in court the court record must use their legal name, "but what name would you like to be called" in the courtroom?
Angela Buckner, as Assistant U.S. Attorney who volunteers as an attorney for Whitman-Walker, advised fellow attorneys to ask the judge if it would be OK to use the defendant's preferred name and pronoun. Buckner said the types of offenses LGBT youth are sometimes charged with are unlawful entry, theft, use of illegal drugs, and simple assault.
Attorney and Whitman-Walker legal services director Amy Nelson said some LGBT youth are sometimes arrested ON prostitution-related charges when circumstances force them into sex work to survive on the streets. She and other panelists said many LGBT youth become homeless after being rejected by their families.
In addition to Nelson, Elliott, and Buckner, the others serving as panelists at the workshop session were Connor Cory, a Whitman-Walker staff attorney specializing in immigration issues; Jess Davis-Ricci, Whitman-Walker staff attorney; and Melissa Sellenvaag, licensed independent social worker and Director of Training and Education for the Wendt Center for Loss and Healing.