April 26, 2019 at 4:40 pm EDT | by Mark Lee
D.C. hospitality is 'hood-group hood-winked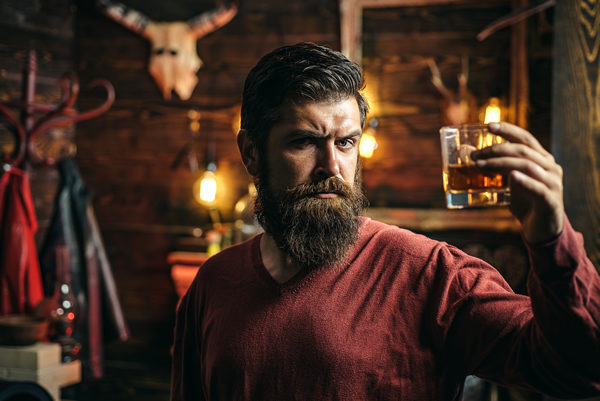 Hoodwinking season is at full bloom in neighborhoods throughout D.C.
Triennial liquor license renewals are now underway for restaurants in the District. Unless on an alternate schedule due to time of business initiation or a prior cycle-affecting licensing modification, large red renewal placards currently adorn local restaurant-class alcohol-serving establishments. Most bars and nightclubs will similarly undertake the same process later this year.
It might seem superfluous to warn restaurateurs to be wary of attempts by advisory neighborhood commissions (ANCs), often in concert with small self-proclaimed citizens groups and tiny clusters of NIMBY neighbors, manipulating the licensing system to circumvent city regulations and operating privileges. These groups have, after all, been doing that for years.
Sounding an alarm, unfortunately, remains necessary.
Such cautionary advisories result from the expanding implicit or even explicit admonishment by ANCs that signing an area-centric "cookie-cutter" restrictive operating agreement is required in order to attain or retain licensing approval. It's a false assertion contrary to local law and signals to community businesses not aided by billable attorneys enduring lengthy meetings while simultaneously fearful of costly procedural delays that coerced concurrence is obligatory.
Operators may be able to locate obscure notation on the Alcoholic Beverage Regulation Administration (ABRA) website indicating there is no such obligation. This might-as-well-be-hidden clarification is subverted, however, by agency personnel eager for easy resolutions to prevent being overwhelmed by individual case-by-case board adjudication.
D.C. Council members, likewise, long ago offloaded and distanced these hyper-local matters for ANC input on ABRA licensing and have too-long-tolerated these procedural exploitations.
The agreements, previously called "Voluntary Agreements" when bandied about as anything but that, were legislatively renamed "Settlement Agreements" several years ago. The name-change was intended to underscore their functional purpose in resolving specific issues or addressing actual problems associated with a particular venue's operation when renewing a license or mitigating unique concerns at initial licensing.
This moniker revision was designed to halt the widespread abuse of these agreements for imposing special micro-area regulatory "policies." This creates discordant and unequal business environments among varying ANC districts, additionally causing competitive business disadvantages and inequitable amenities between commercial areas.
That effort, regrettably, has failed.
Some ANCs simply shove "template-style" documents toward venue operators while commanding agreement to restrictions superseding citywide regulations. Businesses challenging such ANC directives confront arched eyebrows, are queried as to why they consider themselves "special" exceptions to localized rules, and are threatened with licensing protests before the city alcohol board.
Worst of all, these discussions are now commonly conducted not with elected neighborhood commissioners, but instead with committees comprised of haphazardly random or self-selected residents sometimes devoid of even a single elected ANC representative.
The blanket provisions typically cover a broad range of limitations. While no business constraint seems off-limit, included are restrictions on operating hours, especially for sidewalk patios or outdoor spaces and rooftop decks regardless of commercial zone location or property configuration, music and entertainment limitations, trash pickup and product delivery scheduling prohibitions contrary to city regulations, and numerous other operating stipulations. Certain provisos have unintended consequences hindering standard business activities, such as specifying non-truncated operating hours effectively disallowing city-extended holiday service.
Confusion caused by these ANC contentions leave operators perplexed regarding both licensing procedures and purported necessity of conceding to a "one-size-fits-all" agreement. These practices are also enterprise barriers to entry and serve as ongoing success opportunity obstacles due to the imposition of inconsistent rules on an arbitrary basis in differing areas.
Both ABRA and the new Mayor's Office on Nightlife and Culture should make abundantly clear that ANC and citizens group demands that community businesses concur with cardboard-cut-out covenants inconsistent with citywide ordinances is not a conditional licensing requirement.
Venue operators must outright refuse to sign these agreements and instead indicate a willingness to review and negotiate any real, substantiated, and legally legitimate perturbations specifically evidenced by demonstrable facts. Only then will licensing fairness and regulatory equity prevail.
Mark Lee is a long-time entrepreneur and community business advocate. Follow on Twitter: @MarkLeeDC. Reach him at OurBusinessMatters@gmail.com.