May 4, 2019 at 10:00 am EST | by Robin Garbe
Are you looking for the simple life?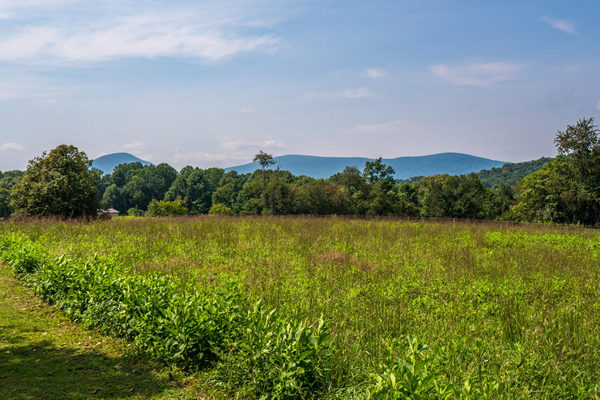 It's no secret that spending time in nature and just being outside can lead to significant health benefits. A simple Google search will lead you to multiple articles and studies that prove that a walk in the woods can improve physical and mental health. But really, who needs a scientist to tell us how much we enjoy breathing fresh air. We just know. We are drawn to open spaces when we need to "get away from it all." Life has become so complicated; and most of us have an overwhelming desire to "Simplify." For some, this need is strong enough to prompt a total lifestyle change.
People express many reasons for moving to the country. Mostly, it's a need to escape sprawl and congestion; and reside in a more peaceful and scenic setting. For many, there seems to be the need to return to their roots; get their hands dirty, grow their own vegetables, maybe even have enough space to have some animals.
Living in the country, whether as a weekend or permanent getaway, offers a rich and rewarding experience. We are lucky enough, in the D.C. area, to have access to the Virginia Piedmont region and the Blue Ridge mountains within about an hour's drive, with some of the most spectacular scenery in the country. But don't let the bucolic setting fool you. This "simple life" may not be as simple as you'd think.
Purchasing country property can actually be more complex than buying a single family home in town. Imagine this scenario: You've hired a Realtor who sells your home in the suburbs in two days, and now you are ready to buy your dream farm. He's never worked outside of Arlington, but he sure did an excellent job selling your house, so you hire him to represent you on your buy side. He sends you listings, shows you properties, and you ratify a contract on the ideal farmette. Everyone celebrates.
Inspections begin and questions and issues for which you weren't prepared arise. Things you just hadn't considered. Remorse sets in. Who knew there was no road maintenance agreement, and you will have to fix those crater-sized potholes yourself? Or the land is subject to covenants and restrictions that prevent you from keeping farm animals? What a shock to find out, that there is NO high speed Internet available and you can't even work from home. Or to discover at settlement that the property is in "land use" and you'll be responsible for five years' worth of "roll back taxes." Unfortunately, these are just a few real life examples. But these alarming situations can easily be avoided.
Here are a few tips to help make your move to the country successful.
1. Most importantly, find an excellent Realtor that has a passion for country property. Interview at least three agents, and of course read their reviews. Attending open houses is a great way to meet local Realtors in person.
2. Get pre-approved for financing that is appropriate for the property you want to buy. A second home, property that generates income, large acreage, and property with multiple residences may require special financing.
3. Take time to explore and really get to know the areas you are considering. Make it fun – go to the shops and restaurants, the festivals, meet the people, hike the trails. Stay overnight whenever possible and go often.
4. Set realistic expectations. Because it can be difficult to find a property that meets all of your criteria, you'll need to prioritize. Find a Realtor that is connected locally, and can utilize her network to seek out properties that might not be on the market currently.
Your peaceful country retreat is waiting for you. So, go ahead, put on your boots, fire up the four wheel drive, and find an agent that can guide you safely down all of those windy, back roads that lead to your dream home — be they figurative or literal.
Robin Garbe is Realtor with Long & Foster in Warrenton,Va., serving Fauquier, Culpeper, Rappahannock and surrounding counties since 2003. She owns a 22-acre farm she has shared with her horses, goats, chickens, dogs, cats and her husband.