Calendar: May 31-June 6
Parties, performances and events in the week to come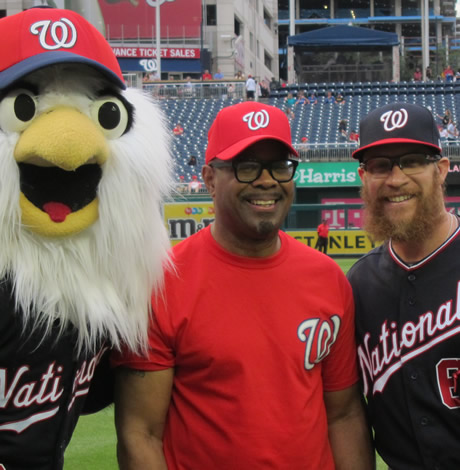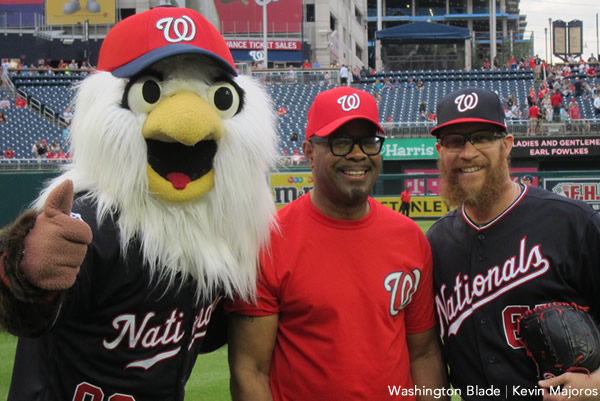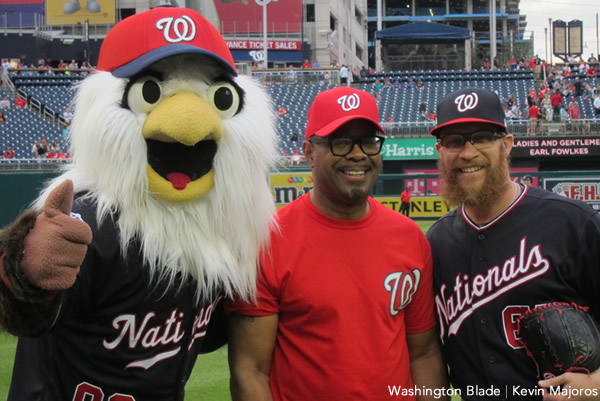 Friday, May 31
The Smithsonian American Art Museum and the Renwick Gallery (800 G St., N.W.) are hosting the Countdown! Pride Celebration Kick-Off Party from 8:30 p.m.-1 a.m. tonight. There will be music, dancing and art activities while learning more about the LGBT artists in the museum's collection. "Rupaul's Drag Race" season 10 winner Aquaria will have a headlining DJ set. The party is to celebrate the 50th anniversary of the Stonewall Riots, celebrate local LGBT residents, honor outstanding leaders and activists and launch the 2019 Capital Pride celebration. This event is 21 and up and tickets start at $60. For more information and to purchase tickets, visit capitalpride.org/kickoff.
D.C. Leather Pride Weekend is being hosted by D.C. Eagle (3701 Benning Rd., N.E.) tonight from 5 p.m.-2 a.m. Tonight will include the Birds of Prey Drag show and a special Friday Night Edition of Daddy, DADDY XL along with free food from 7:30-9 p.m. Daddies Israel Hermes and Aleks Buldocek will dance the entire weekend. D.C. Leather Pride is about bringing together the leather community in D.C. and serves as a central source for pride events and leather clubs. For more information, visit facebook.com/dcleatherpride.
The D.C. Center (2000 14th St., N.W.) offers Queer Tango Classes tonight from 7-9 p.m. The course is for beginner students and will combine instruction on fundamentals of tango and include a discussion about assumptions made about gender, masculinity and femininity. Students will be encouraged to explore both roles and reflect on their experiences. Liz Sabatiuk is the instructor from Montevideo, Uruguay and manages the Queer Tango Program at Tango Mercurio. Tickets are $10. For information and to purchase tickets, visit thedccenter.org.
Saturday, June 1
The 2019 Pride Womxn's Kickoff Party is back. Whitman-Walker Health, in partnership with Tagg Magazine and Lure D.C., is hosting a celebration for LBTQ and gender non-conforming people tonight at Big Chief (2002 Fenwick St., N.E.) from 6-10 p.m. The night will include dancing, drinks and music from DJ Alex Love. This is a 21-and-up event and tickets start at $10. For more information and to purchase tickets, visit whitman-walker.org/pride-womxns-party.
The Gay Men's Chorus of Washington presents a "Stonewall 50" concert is is tonight at 8 p.m. at Lincoln Theater (1215 U St., N.W.). The concert will include the premiere of "Quiet No More," a one-act musical commissioned by GALA Choruses to celebrate the anniversary of Stonewall. It will also include dancers, the GenOUT Chorus and music from Broadway. The Gay Men's Chorus of Washington sings to inspire equality and inclusion with musical performances and education promoting justice and dignity for all. For more information and to purchase tickets, visit gmcw.org.
The BullPen (1201 Half St., S.E.) is hosting its Blasts From The Past! D.C. Decades Fest tonight from 4-9 p.m. The night will include music from the '80s all the way up to the 2000s along with food, drinks and costume contest. This is an all ages event and tickets start at $15. Children 10 years or younger are free. To purchase tickets, visit facebook.com/thebullpen.
Sunday, June 2
A Latinx LGBTQ+ History Tour will be held today at Adams Morgan (corner of Columbia Rd and 18th St., N.W.) at 3 p.m. Historian and board member of the Latino GLBT History Project Jose Gutierrez will lead the tour through significant places like the first D.C. Latinx LGBTQ bar and the 1991 D.C. Latino Riots. The Latino GLBT History Project is a non-profit volunteer-led organization that responds to the critical need to preserve their history through educational exhibits. For more information, visit latinoglbthistory.org.
Tagg Magazine will continue its Ladies Tea event at Hank's Oyster Bar (1624 Q St., N.W.) and today will kick-off its Pride edition at 3 p.m. There will be exclusive drink and food specials in the bar downstairs and a new garden patio upstairs. This event is 21 and up and for everyone lesbian, queer and "anything else under the rainbow." For more details, visit eventbrite.com and search ladies tea.
Monday, June 3
Capital Pride and Busboys and Poets Brookland (625 Monroe St., N.E.) present its annual OUTSpoken: Women's Spoken Word and Other Queer Expressions event tonight at 7:30 p.m. Guest can expect live DJ music, special performances and two hours of mic open anyone who identifies as a woman. The full food and drink menu will be available including pride-themed drink specials. This space is open to all and welcomes all gender identities.
A Latinx Pride Panel will be hosted at Shaw's Tavern (520 Florida Ave., N.W.) tonight from 6-8 p.m. Attendees will join Booz Allen Hamilton's GLOBE and the Latin American Forum for a panel discussion on the intersection of LGBTQ, Latinx and immigrant identities. Expert panelist from the Center for American Progress and the National Center for Transgender Equality will be there too. To register, visit eventbrite.com and search Latinx Pride Panel in Washington D.C.
Tuesday, June 4
N Street Village is hosting drag bingo tonight from 7-10 p.m. at Nellie's Sports Bar (900 U St., N.W.). The event is to celebrate Pride week while also fundraising for the Village which is a community of empowerment and recovery for homeless and low-income women. A $1 of every margarita sold will go directly to the N Street Village. For more information on the Villages services, visit nstreetvillage.org.
Night OUT at Nationals Park (1500 S. Capital St., S.E.) will celebrate the largest LGBT community night in professional sports today from 4-11 p.m. Proceeds from ticket sales will contribute to Team D.C.'s student-athlete scholarships which are awarded each year to college-bound LGBT student-athletes. Night OUT T-shirts will be distributed outside of the First Base Gate and available until the end of the second inning. Gates will open at 4 p.m. To purchase tickets, visit nationals.com.
Wednesday, June 5
A Drag Salute to Divas and Devos will be at the Kennedy Center (2700 F St., N.W.) tonight from 6-7 p.m. The event is a revue showcasing the impersonations of the world's top musical legends like Tina Turner and produces lip sync stage plays including "The Wiz" "Twisted" and "Dreamgirls." It's featured as part of the Kennedy Center's free daily performance series. Salute to Divas celebrates diversity and individuality in hopes of inspiring millions to embrace their differences. For more information, visit kennedy-center.org/video/upcoming.
GLOE, GLBTQ Outreach & Engagement at the Edlavitch, and Pitchers D.C. (2317 18th St., N.W.) presents the Annual Big Queer Jewish Happy Hour tonight from 5-9 p.m. GLOE is the first and only full-time LGBTQ engagement program at any Jewish Community Center in the world and serves the local queer Jewish community through unique and meaningful programming.
Professionals in the City is hosting a Lesbian Seated Speed Dating at Finn & Porter Restaurant (900 10th St., N.W.) tonight from 7-9 p.m. Lesbians and bisexual singles are welcomed to come meet new people and celebrate Pride week. Staff will seat the first dates and will plug participants to their online messaging system to keep the conversation going within two days after the event. Professionals in the City organizes hundreds of events each year to bring together professionals and familiarize residents with all the city has to offer. To sign up, visit prosinthecity.com.
Bookmen D.C. meets tonight at 7:30 p.m. at Cleveland Park Library (3310 Connecticut Ave., N.W.) to discuss presidential hopeful Pete Buttigieg's memoir "Shortest Way Home." All welcome. Details at bookmendc.blogspot.com.
Thursday, June 6
Capital Pride presents its Rooftop Rally & Pool Party tonight from 7-11 p.m. at Penthouse Pool Club at the Yards (1212 4th St., S.E.). Celebrate pride under the stars for a relaxing evening with volunteers, donors and advocates of the Capital Pride Alliance. This is a 21-and-up event and tickets are $25. To purchase, visit seetickets.us/events/pride-rooftop-rally.
D.C. Jobs with Justice present Queeraoke! at Haydees Restaurant (3102 Mt. Pleasant St., N.W.) tonight from 5-8 p.m. D.C. Jobs with Justice fights to protect and advance the rights of hardworking people and to build an economy that works for everyone.
DC Center to host estate planning seminar series
Three sessions presented by Murray Scheel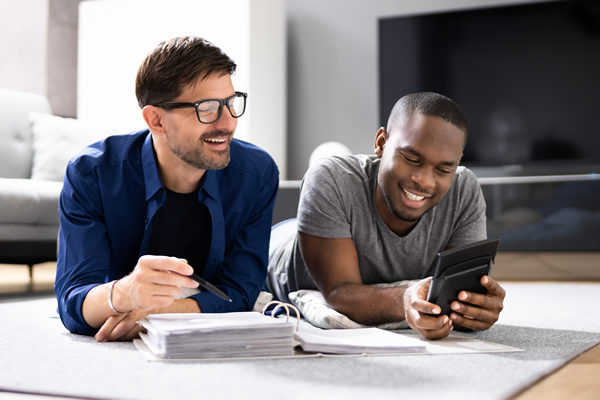 The DC Center for the LGBT Community and the DC Department on Aging and Community Living will host "Estate Planning Tools with Murray Scheel" via Zoom. 
Scheel will walk guests through the process of taking care of the end-of-life planning business that needs to be addressed during the golden years. Scheel is Senior Staff Attorney at Whitman-Walker Health's Legal Services.
This event series will consist of three 1.5-hour sessions:
Jan. 19, 3 p.m. – "Tools for while you're living" (overview, general power of attorney, healthcare power of attorney, disposition of remains, etc.)
Jan. 26, 3 p.m. – "Tools for after you're gone" (living wills, last wills, assets, etc.)
Feb. 2, 3 p.m. – "Healthcare insurance & long term care" (Medicare, Medicaid, correcting misinformation, skilled nursing, hospice care, etc.)
To register for this event, visit the DC Center website.
DC Center to host legal seminar for trans people
Attorney Richard Tappan and paralegal Miranda Shipman to give legal advice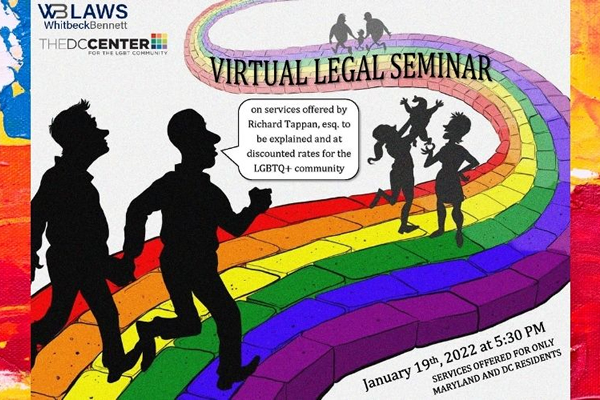 The DC Center for the LGBT Community will host a "Gender and Name Change Legal Seminar" on Wednesday, Jan. 19 at 5:30 p.m. online.
Attorney Richard Tappan and paralegal Miranda Shipman will give legal advice and speak on the importance of the legal community within the LGBTQ community, the difficulties of the LGBTQ community in the legal field and name and gender changes.
Guests can find the link at the DC Center website.
Busboys and Poets to focus on peace in 2022
Special guests include Angela Davis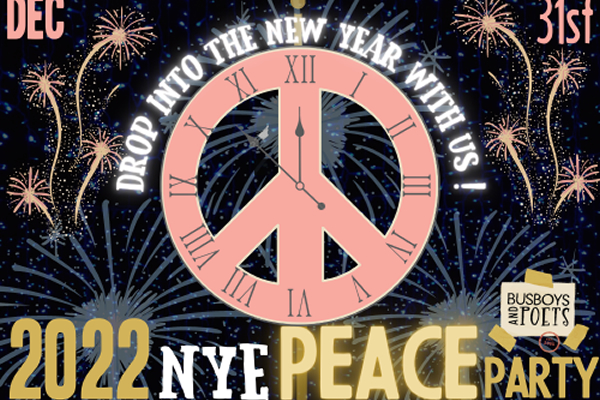 Busboys and Poets will host "The 2022 NYE Peace Party" on Friday, Dec. 31 at 9 p.m. at Busboys and Poets in Columbia.
The event will feature peace activists and literary powerhouses such as political activist, philosopher, academic, scholar and author Angela Davis, activist, scholar and educator Gina Dent, and renowned writer, poet, playwright and activist Sonia Sanchez, among others.
There will also be live music, food, party favors, champagne toast and free parking. Tickets are available on Eventbrite.