In D.C., find a home you can ShhhOUT about!
Our fair housing standards are the most comprehensive in U.S.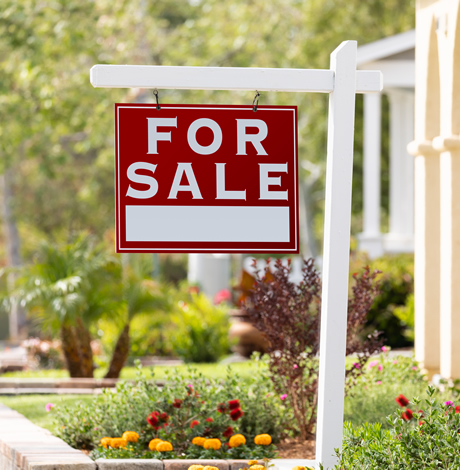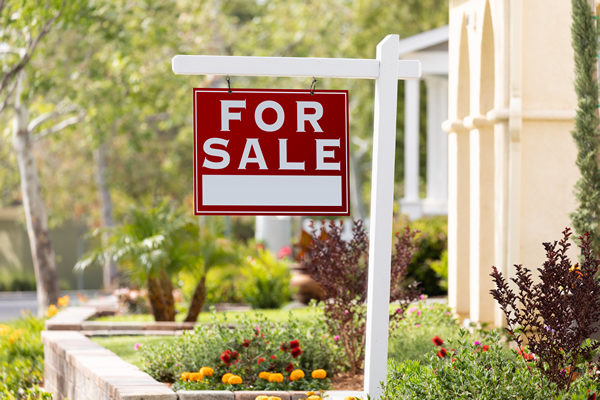 The year was 2001. I had been in the business of selling real estate for only four years and had been advertising my services to the LGBTQ community in the Washington Blade for two of them.
While wending through the real estate world in D.C., Montgomery County, Md., and Northern Virginia, I learned the neighborhoods, the customs, the agents, and the intricacies of local fair housing regulations.
D.C., of course, had the greatest number of protected classes in the region, leading the pack with sexual orientation (and later, gender identity), followed by Maryland. I was introduced to Virginia's archaic laws when I received a call from a gentleman in Prince William County who asked if I could help him purchase a new home.
During our first meeting, he and his partner told me that they had been visiting new construction model homes and had the unpleasant experience of being told, "Your kind isn't welcome here." I was stunned to learn this was perfectly legal. Aside from Arlington County and the City of Alexandria, it still is.
Having given up on the major new home developers, my clients had driven by a resale home they liked and wanted an advocate to accompany them on a visit and ultimately, to represent them with the purchase. After 38 days on the market, the seller was very glad to accept their offer, even with a contingency for the sale of their existing home. We put that home on the market immediately and my clients accepted a full-price offer two weeks later.
It's now 2019. "Will & Grace" has been rebooted. Queer Eyes are on us again. Sam Waterston and Martin Sheen have left "Law and Order" and "The West Wing" behind and are married and living in Frankie and Graceland. Olivia Benson will soon be 21 and Meredith Gray is going to jail. Good grief! What's next?
A 2018 study by the Williams Institute of the UCLA College of Law indicates that Washington, D.C. is the most gay-friendly area of the country, with 9.8 percent of the population of adults in D.C. identifying as LGBTQ. Well, duh! I once had a client ask me where the gayborhood was, so I took out a D.C. map and said, "Close your eyes and point." But the study also shows that only 19 percent of D.C.'s LGBTQ community are parents. In my experience, that figure is low.
I've watched my clients grow up, couple up and expand their families. As a result, many of them are reevaluating their housing needs. Should they buy a house with a yard? Do they need additional bedrooms or a finished basement? Should they look for a garage for their new minivan? In many cases, a detached home is in their future, so I looked at recent statistics to see where that might be and how much it might cost.
The Greater Capital Area Association of Realtors reports that the year-to-date median sales price for a detached home in D.C. is $742,250 and that the average price hovered around $950,000 in April. According to our local multiple listing service, 607 detached homes were sold in the past six months. Roughly 550 of them were located in neighborhoods where more than one house had sold.
As I suspected, the upper Northwest areas of Chevy Chase and American University Park, with some of D.C.'s highest prices, made up 18 percent of sales. Interestingly, the Brookland, Woodridge, and Michigan Park areas surpassed that and came in at 19 percent, with robust sales more in line with the statistical median price.
What surprised me, though, was the quantity and cost of detached homes east of the river, where I have lived for more than three years. Thirteen percent of detached home sales in the past six months were located in Hillcrest, Anacostia, Fort Dupont Park, and surrounding areas of Southeast D.C.
Why is that? Maybe the new Busboys and Poets and Planet Fitness are helping our infrastructure expand. Perhaps the proximity to Capitol Hill makes these communities attractive to those with government jobs. Certainly, the area remains one of the most affordable in the District – for now – with 85 percent of detached homes priced under $600,000.
But, as with all of D.C.'s neighborhoods, I think it's the welcoming nature of the residents, and I'm pretty proud of that. So, take the opportunity during this year's Pride festivities to celebrate the diversity of D.C. Our fair housing standards are the most comprehensive in the country and D.C.'s real estate agents stand at the ready to help you find a home you can ShhhOUT about. 
Valerie M. Blake is a licensed Associate Broker in D.C., Maryland and Virginia and Director of Education & Mentorship at RLAH Real Estate. Call or text her at 202-246-8602, email her via DCHomeQuest.com, or follow her on Facebook at TheRealst8ofAffairs.
Affordable home renovations for successful selling
From paint to floors, a few simple fixes to boost value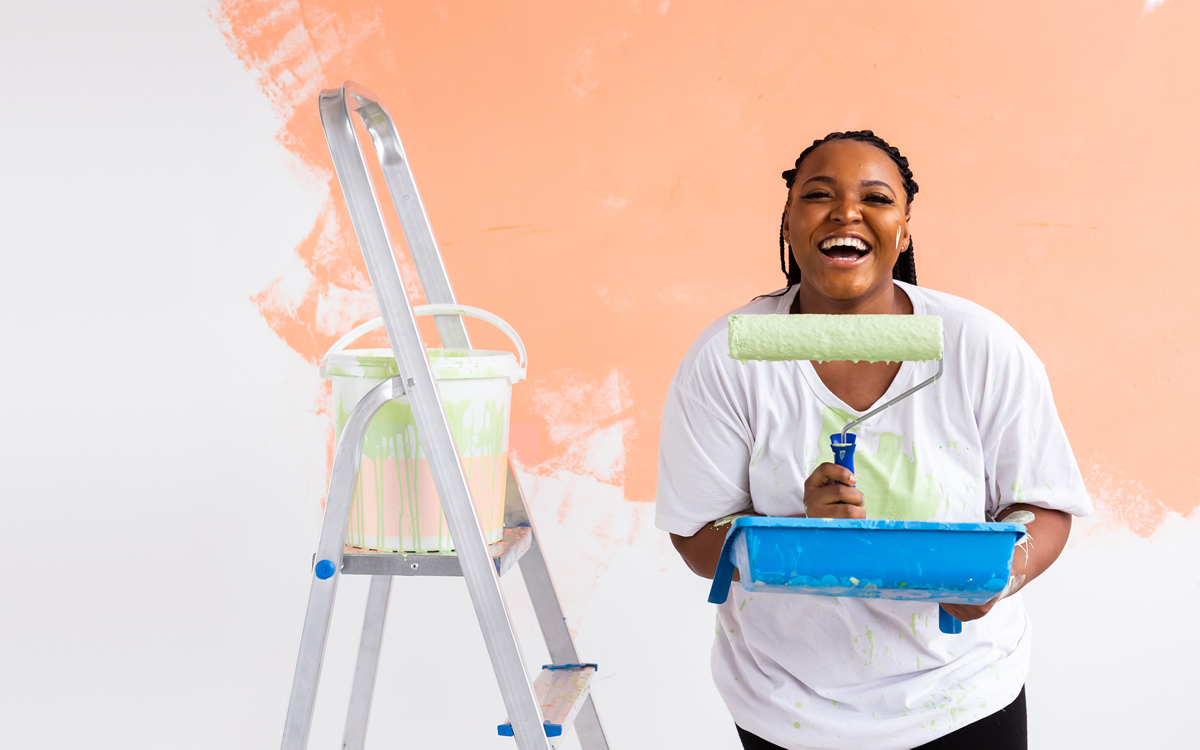 Without question, the 2023 housing market is off to a slow start, particularly in comparison to the red-hot market that existed during the pandemic. This can understandably be discouraging for those who need to sell their home and hope to obtain a favorable offer. The good news is that one constant truth about the housing market is that it will change – eventually. In the meantime, there are steps that hopeful sellers can take to increase the value of their homes and their chances of obtaining the offer that they want.
One step that some sellers consider is making minor upgrades or renovations that will increase the sale value of their home. This leads to the question – what are some fairly easy upgrades a homeowner can make without breaking the bank that may be appealing to potential buyers? Let's take a look at a few options together.
Refresh the paint: This is a simple and very cost-effective option for giving your home a new, fresh look. A quick coat of paint can truly work wonders. It helps the home look brighter, cleaner, and newer, and can be appealing to the eye of many potential buyers. When considering which colors to choose, it's important to keep in mind that selecting more traditional, neutral colors is often advisable. After all, you don't know what a potential buyer may like, so choosing colors that appeal to many and are more subdued may be a wise choice. You may want to also consider repainting the trim and the ceilings to complete the fresh new look.
Make some easy kitchen upgrades: Many have heard that upgrading the kitchen is one of the most popular renovations to a home and one with the best return on investment. As the kitchen is often the hub of the house, this is certainly true. The good news is that homeowners often need not do a complete and expensive kitchen renovation to get some bang for their buck. Some more simple tasks like upgrading older appliances to newer ones, changing out light fixtures, or repainting cabinets and adding new hardware may go a long way toward increasing your kitchen's appeal to potential buyers.
Landscaping: Landscaping is the literal "curb appeal" that many homeowners need to give their house that extra sparkle to attract potential buyers. Upgrading your landscaping may sound intimidating at first, but it can truly be a cost-effective option for increasing the value of your home. It may be worthwhile to pay for a consultation with a landscaper regarding some steps you can take to increase your home's appeal from the outside. Often these options can be very simple – things like removing debris, planting a few shrubs here and there, pruning trees, and other similar tasks. After all, the first step to getting a buyer to appreciate the inside of your home is to draw them in from the outside.
Refinish hardwood floors: While replacing your flooring entirely is an expensive and time-consuming process, the good news is that refinishing your floors is a fairly simple and cost-effective option for increasing your home's appeal. It can add extra shine and a little bit of wow factor, without breaking the bank.
These are only a few options of many for cost-effectively updating your home. Regardless of the market conditions, there are always steps that potential sellers can take to add to the appeal of their home and hopefully catch the eye of potentially interested buyers. Another important step that sellers can always take is consulting with a knowledgeable and experienced real estate agent who knows their particular community and what attracts buyers in that community.  At GayRealEstate.com, we are here to help you find the perfect agent to achieve your real estate goals.
At GayRealEstate.com We're Here for You
The current real estate market may seem intimidating to those hoping to sell their home for the best possible price – and that's understandable. While it may be intimidating, however, it doesn't have to be overwhelming. By marketing your home well, investing wisely in renovations and staging, and finding the right real estate agent, you can greatly increase your chances of obtaining a favorable offer, even in a difficult market.
At GayRealEstate.com, we're here to help you find that real estate agent. You need and deserve an agent who understands the unique needs of LGBTQ home buyers and sellers, and who understands the market in your local community. If you're ready to get started, get in touch with us today. We look forward to learning how we can help. 
Jeff Hammerberg is founding CEO of Hammerberg & Associates, Inc. Reach him at 303-378-5526 or [email protected].
Condo rules for animals vary widely
ADA covers the right to service and assistance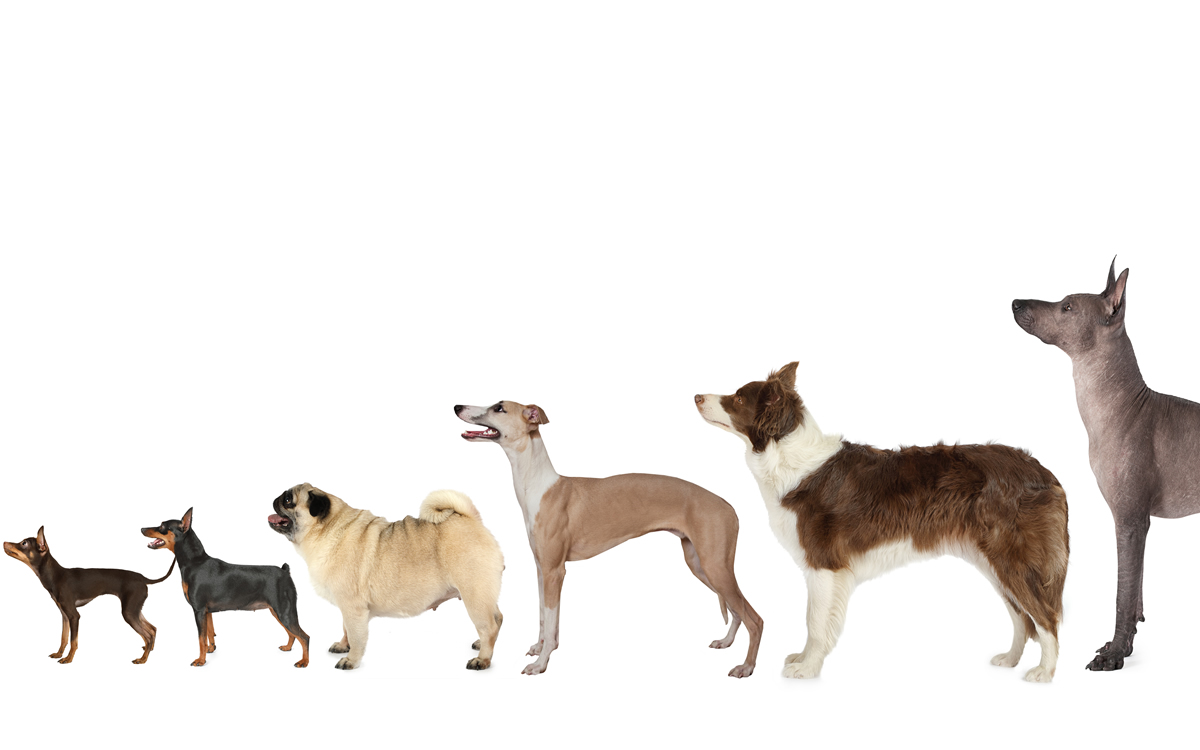 When my clients are considering the purchase of a condominium or cooperative, they initially have three association guidelines on their minds: the rental policy, the renovation policy, and the pet policy.
Historically, Northern Virginia and Maryland condominiums have been more pet-friendly than those in the District. In D.C., many condos restrict the number of pets you can have, some limit the size of the pet or type of animal, and a few will not allow certain breeds of dogs.
But what of the person who needs a service dog or an emotional support animal? First, it's important to make a distinction between three types of animals that provide assistance to people.
A service animal (SA), usually a dog but in some cases, a miniature horse, is trained to work with people who have disabilities such as those outlined in the Americans with Disabilities Act. The ADA's official definition of a disability is "a physical or mental impairment that substantially limits one or more major life activities."
Common major life activities include seeing, hearing, walking, caring for oneself, and communicating. In addition, many medical issues are covered under the ADA, such as diabetes, epilepsy, autism, and post-traumatic stress disorder.
Service animals and Assistance animals (AA) are trained to perform tasks that relate to specific disabilities. Assistance Dogs International notes that it can take 180 to 260 hours of daily training over six months, depending on the medical or other special tasks needed, to obtain certification.
Most of us have seen a guide dog help someone who is blind to get where she is going safely. A dog might also be trained to wake a diabetic when his blood sugar drops during the night, to let a deaf person know someone is at the door, or to alert a person with a seizure disorder to take his medicine.
An emotional support animal (ESA) is there to provide its owner with affection, comfort, and relief from anxiety or stress. ESAs can be dogs, cats, birds, hamsters, or any other type of animal with whom its owner can develop an emotional connection. Care should be taken, however, to match the type of animal with its intended environment.
There is no specific training required for an ESA. Standard dog training is normally enough to ensure that the animal has no behavioral problems in private or in public while still providing comfort to the owner.
The definitions wouldn't be complete without mentioning therapy animals. They can be dogs, cats, rabbits, or other animals that are easily transported. Their job is primarily to visit people in hospitals, nursing homes, hospices, and similar accommodations to encourage healing or reduce stress, where they can provide comfort to long and short-term residents, help with improving fine motor skills, and assist with physical or occupational therapy.
So, who decides whether Fido, Fluffy, Bugs, or miniature Mr. Ed can move into your condo?
The laws and regulations outlined in the ADA cover the right to service and assistance animals in housing, restaurants, stores, and other public accommodations. The federal Fair Housing Act expands on the ADA to include emotional support animals, but only with respect to residences.
Housing providers should familiarize themselves with the provisions of these laws to avoid unnecessary confrontation and potential legal action. Here are the most salient points; they apply to leasing as well as purchasing a home.
Neither an SA/AA nor an ESA is legally considered a pet, so pet policies, including weight limits or breed restrictions, do not apply.
You may be asked whether your animal is medically prescribed. For a service dog, only two questions are allowed: Is the dog a service dog that is required because of a disability, and what work or task has the dog been trained to perform? No other documentation is needed.
For an ESA, you should be prepared to submit a letter from your physician or therapist stating that you have a disability that benefits from such an animal.
You cannot be asked for specific information about your disability or diagnosis for either type of animal.
While not specifically covered in the law, landlords and housing boards can reasonably request a copy of current vaccinations and state, county, or city registrations
Supplemental rents and deposits are prohibited; however, you will likely be responsible for any damage caused by the animal, so housebreaking is an important part of training.
And with housebreaking in mind, it's time for me to relieve some stress by putting a leather, studded collar on my dog and walking him on leash around the neighborhood. Does anyone know where I can get one?
Valerie M. Blake is a licensed Associate Broker in D.C., Maryland, and Virginia with RLAH Real Estate / @properties. Call or text her at 202-246-8602, email her via DCHomeQuest.com, or follow her on Facebook at TheRealst8ofAffairs. 
Forget the headlines, here's what's really happening in the housing market
Building your portfolio of wealth is never a bad decision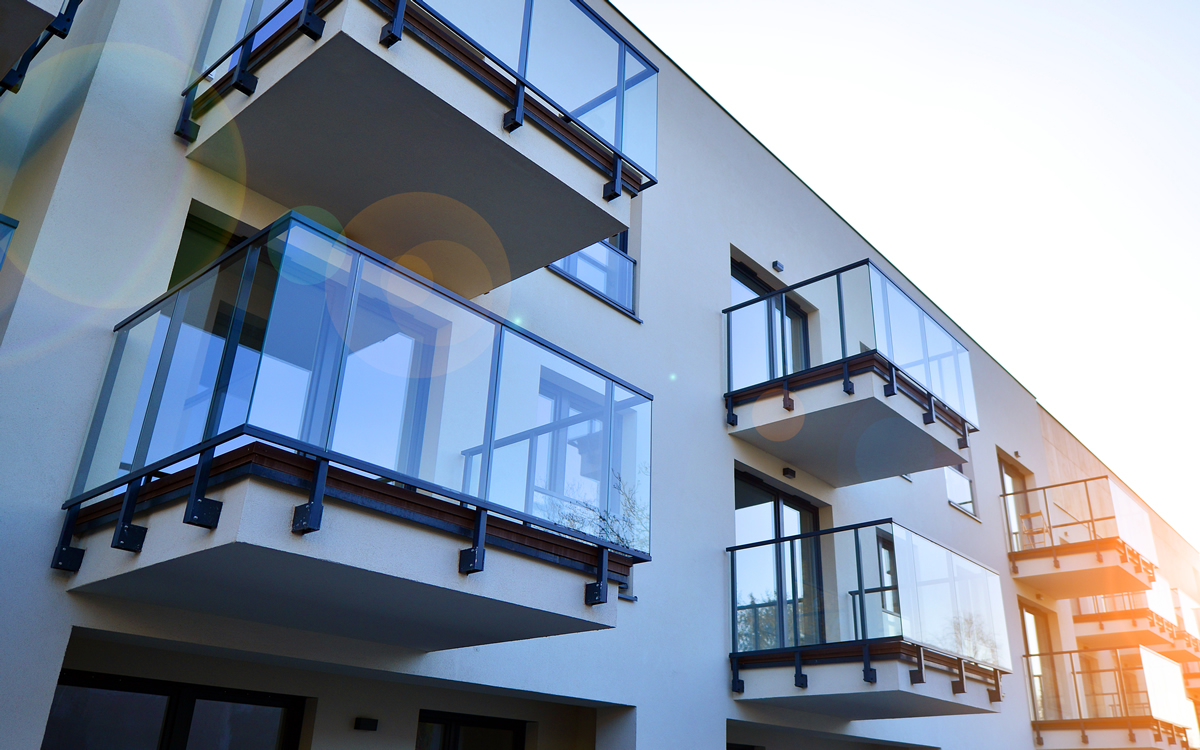 Last week I assisted an agent with his client's final walk through and then accompanied him to settlement. The agent was stuck in all the airport madness that got many people stranded over the holidays. I got a chance to look at the numbers on his client's purchase of a 1BR/1BA new construction condo in the Shaw neighborhood. The purchase price was around $440,000. He used the HPAP program that is offered in D.C. and got around $80,000 of down payment assistance. He put up $20,000 for his down payment. So the total down payment was around $100,000, and the loan was for around $340,000. Because it was new construction, he had given the builder a punch list of items to fix or repair, and they did everything on the list. He is not paying any PMI (private mortgage insurance), has a newly constructed unit in a great neighborhood, and all in his monthly payment was around $2,400.
That does not sound as dramatic as the headlines are making the current housing market out to be. Some agents I know are advising their buyer clients that this current market is a gift. People are mostly getting to have some closing costs covered, or a lower sales price, and they are getting to do inspections and get credits or concessions.
As you have heard many people say before, the rent you pay never comes back to you. Investing in a house or a condo means you are building wealth and gaining equity. After every recession or downturn in the economy over the last several decades, the housing prices in D.C. have always gone up. Many people who are purchasing right now will probably refinance the rates they currently have in the next few years, as the market changes and evolves.
People will buy and sell when it is the right time for them, but if you are curious about purchasing right now, there is much less competition in most of the local markets and starting to build your own portfolio of wealth is never a bad decision.
Joseph Hudson is a Realtor with the Rutstein Group of Compass. Reach him at 703-587-0597 or [email protected].