June 7, 2019 at 9:51 am EDT | by Valerie Blake
In D.C., find a home you can ShhhOUT about!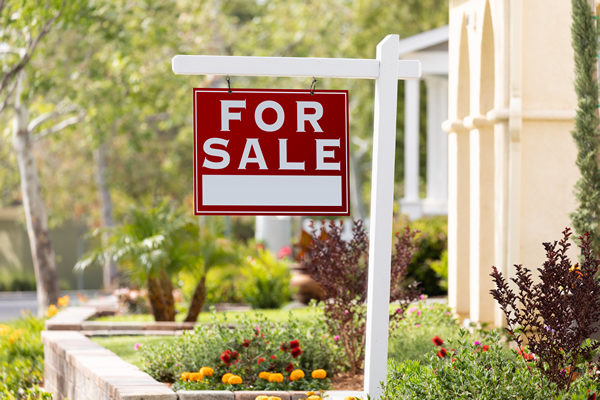 The year was 2001. I had been in the business of selling real estate for only four years and had been advertising my services to the LGBTQ community in the Washington Blade for two of them.
While wending through the real estate world in D.C., Montgomery County, Md., and Northern Virginia, I learned the neighborhoods, the customs, the agents, and the intricacies of local fair housing regulations.
D.C., of course, had the greatest number of protected classes in the region, leading the pack with sexual orientation (and later, gender identity), followed by Maryland. I was introduced to Virginia's archaic laws when I received a call from a gentleman in Prince William County who asked if I could help him purchase a new home.
During our first meeting, he and his partner told me that they had been visiting new construction model homes and had the unpleasant experience of being told, "Your kind isn't welcome here." I was stunned to learn this was perfectly legal. Aside from Arlington County and the City of Alexandria, it still is.
Having given up on the major new home developers, my clients had driven by a resale home they liked and wanted an advocate to accompany them on a visit and ultimately, to represent them with the purchase. After 38 days on the market, the seller was very glad to accept their offer, even with a contingency for the sale of their existing home. We put that home on the market immediately and my clients accepted a full-price offer two weeks later.
It's now 2019. "Will & Grace" has been rebooted. Queer Eyes are on us again. Sam Waterston and Martin Sheen have left "Law and Order" and "The West Wing" behind and are married and living in Frankie and Graceland. Olivia Benson will soon be 21 and Meredith Gray is going to jail. Good grief! What's next?
A 2018 study by the Williams Institute of the UCLA College of Law indicates that Washington, D.C. is the most gay-friendly area of the country, with 9.8 percent of the population of adults in D.C. identifying as LGBTQ. Well, duh! I once had a client ask me where the gayborhood was, so I took out a D.C. map and said, "Close your eyes and point." But the study also shows that only 19 percent of D.C.'s LGBTQ community are parents. In my experience, that figure is low.
I've watched my clients grow up, couple up and expand their families. As a result, many of them are reevaluating their housing needs. Should they buy a house with a yard? Do they need additional bedrooms or a finished basement? Should they look for a garage for their new minivan? In many cases, a detached home is in their future, so I looked at recent statistics to see where that might be and how much it might cost.
The Greater Capital Area Association of Realtors reports that the year-to-date median sales price for a detached home in D.C. is $742,250 and that the average price hovered around $950,000 in April. According to our local multiple listing service, 607 detached homes were sold in the past six months. Roughly 550 of them were located in neighborhoods where more than one house had sold.
As I suspected, the upper Northwest areas of Chevy Chase and American University Park, with some of D.C.'s highest prices, made up 18 percent of sales. Interestingly, the Brookland, Woodridge, and Michigan Park areas surpassed that and came in at 19 percent, with robust sales more in line with the statistical median price.
What surprised me, though, was the quantity and cost of detached homes east of the river, where I have lived for more than three years. Thirteen percent of detached home sales in the past six months were located in Hillcrest, Anacostia, Fort Dupont Park, and surrounding areas of Southeast D.C.
Why is that? Maybe the new Busboys and Poets and Planet Fitness are helping our infrastructure expand. Perhaps the proximity to Capitol Hill makes these communities attractive to those with government jobs. Certainly, the area remains one of the most affordable in the District – for now – with 85 percent of detached homes priced under $600,000.
But, as with all of D.C.'s neighborhoods, I think it's the welcoming nature of the residents, and I'm pretty proud of that. So, take the opportunity during this year's Pride festivities to celebrate the diversity of D.C. Our fair housing standards are the most comprehensive in the country and D.C.'s real estate agents stand at the ready to help you find a home you can ShhhOUT about. 
Valerie M. Blake is a licensed Associate Broker in D.C., Maryland and Virginia and Director of Education & Mentorship at RLAH Real Estate. Call or text her at 202-246-8602, email her via DCHomeQuest.com, or follow her on Facebook at TheRealst8ofAffairs.