Inspiring net zero energy building for sustainable future
D.C. working to curb greenhouse gas emissions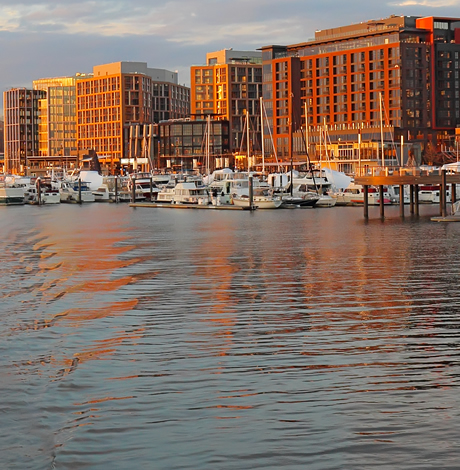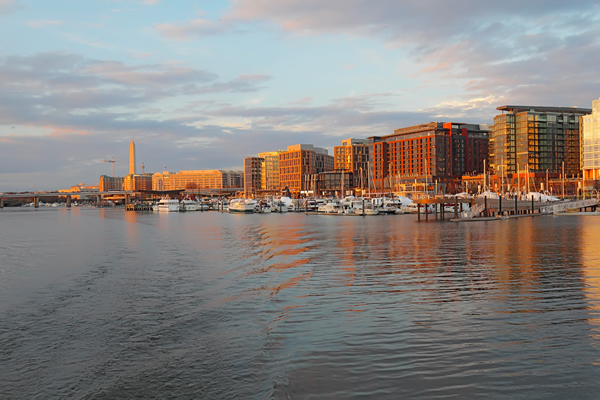 In Washington, D.C., buildings are responsible for 74 percent of the city's greenhouse gas emissions. As threats from climate change become more severe, particularly impacts from more intense heat and rain events, it has become a city priority to rein in those emissions and plan for a more sustainable future.
Just a few months before Mayor Muriel Bowser signed the Clean Energy DC Omnibus Amendment Act into law, the D.C. Department of Energy and Environment finalized its Clean Energy DC plan. This plan highlights more efficient buildings, particularly those that are net zero energy, to curb greenhouse gas emissions.
A building has achieved net zero energy when its annual energy usage is equal to or less than the amount of energy created onsite by using innovative technologies and renewable power generation. Some building owners may not know the best strategies to use to reduce energy usage in their buildings, let alone target net zero energy. While the following tactics may not be applicable to every building, the broader engineering principles of reduction, reclamation, absorption, and generation—especially when implemented together—can help target net zero energy goals.
There are many ways to reduce energy consumption, such as installing LED lights and energy efficient appliances. In addition, reusing as much material as possible during a renovation project can reduce a building's carbon footprint by keeping waste out of the landfill.
The District now requires new construction to capture the first 1.2 inches of rain on-site to stem the flow of water and protect local rivers. A cistern can reclaim rainwater by filtering and treating it for non-potable uses like flushing toilets and irrigating plants.
Installing and irrigating a hydroponic phytoremediation, or green, wall can improve indoor air quality. The green wall allows air to be circulated through the roots of live plants where it is cleaned and filtered before passing back into the building. When working with a building's HVAC system, this process provides a large energy cost savings.
A municipal sewer heat exchange system is an innovative way to absorb thermal energy from wastewater. This system taps into the sewer line and diverts wastewater to a settling tank that is then circulated inside the building. An exchange system extracts energy from the water for heating and cooling before the water is returned to the sewer.
Even when located on a tight urban footprint, a building can still generate enough power with a photovoltaic (PV) array to operate on a yearly basis. By utilizing the direct current power from the PV array, a building can power its lights, computer monitors, workstations, and more.
As a global community of Earth and space scientists, sustainability is also a priority for AGU. AGU's headquarters building is currently undergoing renovation and, upon completion, will be the first net zero energy commercial renovation in D.C.
To help address climate change and lead within D.C.'s sustainability goals, AGU focused on each of the strategies outlined above. For example, AGU cleaned and reused more than 5,000 bricks during demolition and repurposed materials. AGU's terrazzo flooring, as well as the Board room table, is comprised of reclaimed porcelain and glass from the original building.
In addition, AGU was the first in the U.S. to install a Huber system, a type of municipal sewer heat exchanger that uses wastewater energy from a D.C. sewer line dating back to the late nineteenth century. Finally, AGU will generate power through more than 700 on-site solar panels.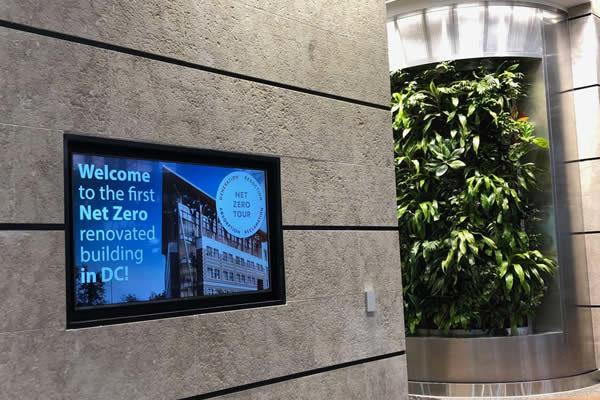 A proud member of the Dupont Circle neighborhood, AGU now welcomes the public for net zero energy "inspire" tours and to rent meeting space. AGU hopes to share best practices and inspire more progress toward sustainability through the organization's award-winning efforts. By implementing just one tactic described here, building owners, communities, local leaders, and members of the broader building industry can make a significant difference for the city and society's future.
Where Science and Sustainability Meet: This green wall is located in AGU's newly renovated net zero energy building at 2000 Florida Avenue, NW, Washington, D.C. AGU's headquarters aims to become the first commercial building in Washington, D.C., specifically renovated to achieve the goal of net zero energy. The green walls, also known as hydroponic phytoremediation (hy-phy) walls, help meet this goal by serving as natural air biofilters. Tours of the AGU net zero energy building are available to the public. Learn more at building.agu.org.
In January 2019, at AGU headquarters at 2000 Florida Avenue, NW, Washington, D.C., Mayor Muriel Bowser was joined by AGU CEO and executive director Chris McEntee and AGU Executive VP, Strategic & Organizational Excellence Janice Lachance, as the Mayor signed clean energy legislation into law. The landmark clean energy bill established Washington, D.C. as a global leader in clean energy to combat climate change. The ceremony was hosted at AGU's headquarters, the first net-zero building renovation in the District, as an example of meeting energy goals in combating climate change.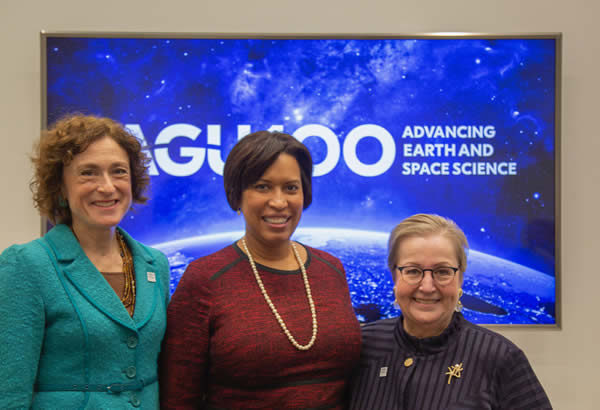 Chris McEntee, [email protected], is executive director/CEO of AGU, a worldwide community that advances Earth and space science for the benefit of humanity. For more information, visit sites.agu.org or 2000 Florida Ave., N.W.
Leather and lace in your home decor
From couches to countertops, add some flair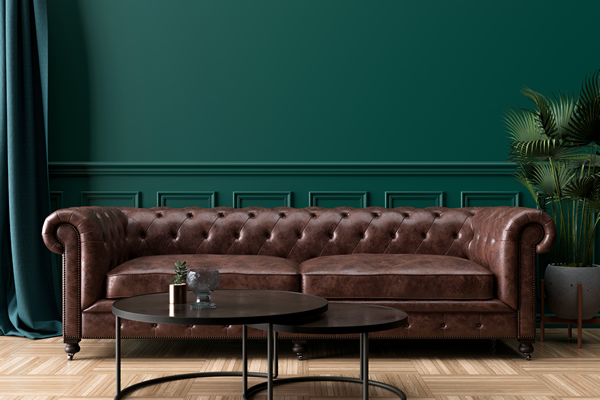 When I was very young, I would visit my maternal grandmother and marvel at the hand-tatted and crocheted doilies that adorned the arms and backs of her sofa and chairs. They were also found on her dressers and side tables, and on the dining table as coasters and placemats, to prevent scratches on the furniture. Like snowflakes, the designs of the doilies were both intricate and individual.
I'm convinced that people had better posture in the early 20th century, because I never saw the remnants of men's hair tonic, Macassar oil, or pomade on Nana's doilies, even though they were there to keep the furniture from absorbing those hair products. Certainly, people weren't the couch potatoes lounging on sofas then that we are today. Being able to Netflix and chill was a long way off.
I was impressed with the amount of work that had gone into such a little piece of fabric, so I later tried to learn to crochet. Sadly, all I was able to accomplish was string after string, never having been taught how to join those strings together to resemble a doily. At least with knitting, I was able to form squares large enough to be blankets for my Barbie.
In my mid-century childhood, doilies were put away and saved for grandchildren who, years later, would neither want them nor appreciate their historical value. The '50s saw polyvinyl chloride (PVC) go from a commercial substance used frequently in post-WWII construction to a residential fabric that we now refer to fondly as "pleather." I can still remember the sound of my thighs peeling off the vinyl banquette at the diner when I would get up to leave a booth.
To be without a leather couch in the '60s was déclassé and, although styles have changed, such a couch remains a timeless piece. These days, if you are looking for a little more leather in your life and in your home, you can look beyond that couch and chair, where options range from the subdued to the highly decorative.
While vinyl is still the least expensive leather-look fabric, we now have "bonded" leather, made with scraps that are bonded together using polyurethane or latex. As you can tell from the prices of such furniture, the actual leather used in the process can vary from 10-90 percent.
Of course, top grain leather is the most expensive, and we have suede, die cut, embossed, patent, and a variety of other techniques used to change the look of a hide. In addition, there is now vegan leather.
For something unique for your kitchen or bar, check out the tooled leather countertop from Kosel Saddlery (koselsaddles.wixsite.com/marty) in Montana. They also make saddles and chaps.
Instead of the shiny granite counters that we all know, MSI Surfaces (msisurfaces.com) makes honed and leathered granite finishes for a more subtle appearance and has dealers throughout the DMV. 
For a do-it-yourself application, Amazon sells the Aspect brand eight-pack of leather glass, peel and stick subway tiles for backsplashes in five neutral colors for less than $20 each.
EcoDomo (ecodomo.com) in Gaithersburg offers a variety of custom leather treatments, including countertops, door and cabinet panels, floor planks and tiles, and wall systems. Your color choices aren't limited to black or brown either. They can manufacture pieces in blue, red, green, and even in custom colors to match other items in your décor.
Many online stores such as Wayfair and Overstock carry real and faux leather headboards, footstools, poufs and benches at affordable prices.
There's always something in leather at Pottery Barn, even for the conservative budget: pieced leather pillows, tufted stools, basket collections, and even a leather-bound coffee table book for cigar aficionados.
If you're looking for small accent pieces, try a leather coaster, placemat, napkin ring, or my personal favorite, a cutlery pouch for your tableware collection from Lucrin Geneva (lucrin.com). They also offer office accessories such as crocodile desk sets, wastebaskets and storage boxes.
And for the connoisseur of leather, vinyl, rubber, or even neoprene items of a more personal nature, head to the Capitol Hill Hyatt Regency this Friday through Sunday for Mid-Atlantic Leather weekend. With plenty of specialty items, high-impact fashion, toys and games for all ages and yes, even custom-made furniture among the vendor exhibitions, you're sure to find something that will tickle your fancy.
Just remember that you (and your puppy) must both be vaccinated and masked to attend. We take COVID (and rabies) very seriously here in D.C.
Valerie M. Blake is a licensed Associate Broker in D.C., Maryland, and Virginia with RLAH Real Estate.  Call or text her at 202-246-8602, email her via DCHomeQuest.com, or follow her on Facebook at TheRealst8ofAffairs.
What to know if you're buying or selling in 2022
Research interest rates, contractors now before spring arrives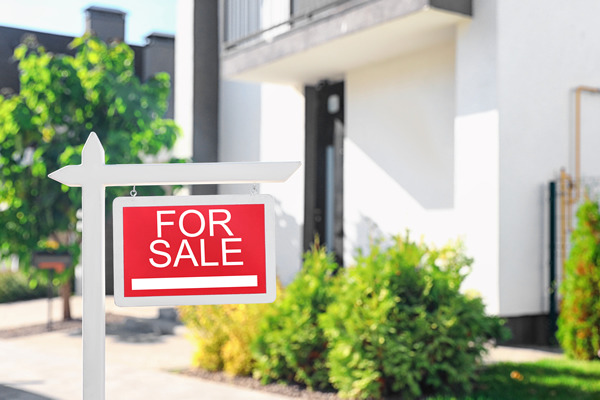 The years 2020 and 2021 were wild on the books for real estate. Many successfully sold a house, bought a house, or sold a smaller residence and bought a larger one due to the new "needs" that they realized they had.
After a year or more of staying home, working from home, dining out (at home), studying from home, many just realized they needed a different home than the one they were sitting in. Many experts are saying that 2022 might be the year we go back to our "normal cycles" in real estate. If that is the case, then what does that mean?
It means that right now, first time buyers can find deals on one- or two-bedroom condos that are sitting on the market, and the single family home market is going to be ramping up in the spring, when more buyers are out in the streets and more homes are getting ready to go on the market. So, if you are thinking of selling this year, you might already need to be calling painters, carpenters, and other contractors to do those little projects that make a home ready for photographs and to be shown in its best light. Now that the holidays are over, many of the contractors we hire start getting calls, and their schedules start to fill up. As a Compass agent, we have the "Concierge" program that helps sellers to finance, at zero interest, projects that spruce up their home, and then it gets paid back when the home sells. I know other brokerages have some similar programs, also.
If you are going to buy a home this year, you might want to seriously look at how long homes have been sitting in the market in the neighborhoods that interest you. If the "days on market" are more than 20, 30, 40 or even 50 days, this might be your time to strike. Call a local lender or two and see what interest rate you can get and how much you can get approved for a loan. Interest rates could be going up this year, so you might want to get this done in the first half of the year, if your current situation allows.
At any rate, if you are thinking of making a move this year, feel free to sign up for one of my homebuyer seminars, or give me (or your favorite Realtor) a call and find out what you need to do to get ready to make this move.
Joseph Hudson is a Realtor with the Rutstein Group of Compass. Reach him at [email protected] or 703-587-0597.
The highs and lows of the 2021 real estate market
A significant increase in large-scale investors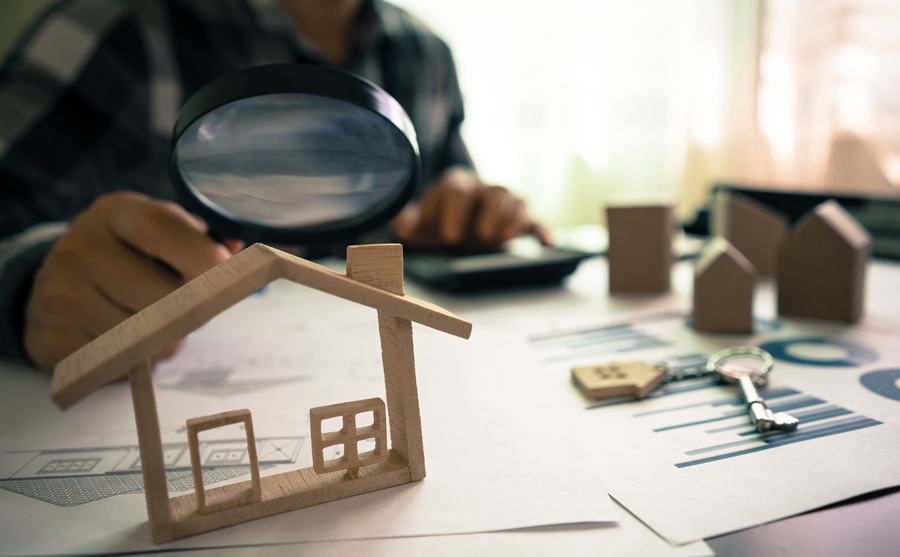 As 2021 winds down, and a new year waits just around the corner, it is helpful to look back on what lies behind us and to focus on our hope for what lies ahead. The year 2021 could perhaps be best summarized as a year of highs and lows – both generally, and in the real estate market, too. It was a year of Olympic glories, a year that saw the inauguration of the very first female vice president, and a year that saw the confirmation of the first openly gay United States Cabinet member. Unfortunately, it was also year two of a global pandemic – one that saw great medical advances with vaccines and treatment options, but also one that still brought plenty of pain and loss to families and communities around the world. Highs and lows, on a vast scale indeed.
The 2021 real estate market, in many sectors of the country, also saw its own sort of highs and lows – it brought high prices, high demand, and low inventory. Much of 2020 was a rollercoaster, in real estate and otherwise – one that many people expected to slow down and settle back to normal in 2021. In fact, 2021 turned out to be quite the opposite. A few factors that significantly impacted the 2021 real estate market included:
Work-From-Home: 2021 was a year in which work-from-home became not only the temporary "new normal," but perhaps the new normal for the foreseeable future. Many businesses decided that remote work was an option that was both feasible and flexible, thanks to today's technology. Some even found employees to be more productive without time spent commuting to and from an office each day, and without the distractions of at-work socializing. As a result, many employees who were once tethered to a particular city because their employer was located in that city found themselves free to move to areas they found preferable for any number of reasons.
Seeking Space in the Suburbs: As a result of the pandemic, either because they were no longer required to live in a certain city for work, because they lost income and needed a more affordable area in which to live, or simply because the pandemic meant that many aspects of busy urban life could no longer be enjoyed in quite the same way, 2021 saw buyers flock to the suburbs in huge numbers. Statistics indicate that in 2020 and 2021, suburban home prices grew more quickly than urban home prices for the first time since 2017. Demand went up, and inventory sold quickly.
Increased Real Estate Investment: 2021 also saw a significant increase in large-scale real estate investors, who saw an opportunity to capitalize on the shortage of homes available by offering cash for many available homes, and turning them into rental properties, or flipping them and selling them for an even higher profit. Statistics indicate that the share of investors in the market was far higher in 2021 than in the last several years preceding it.
More Moves to Tax-Friendly States: As part of the shift to work-from-home for many employees, real estate purchases in tax-friendly states increased significantly. No longer were employees required to live in big cities or close to any particular office, so states with no income tax, or lower property tax also became increasingly popular, affecting prices and demand in those markets.
These were only a few factors of many that impacted the 2021 real estate market, and the continued impact of those factors waits to be seen in 2022.
Ultimately, however, regardless of whether it is a buyer's market or a seller's market, whether you're a first-time homebuyer, or you're looking for a retirement home to enjoy your later years, real estate is about community. One important lesson we can all take from the last year or two is that in good times, and perhaps especially in difficult times, having the support and love of a community in which you feel you belong is essential. The real estate process is about buying and selling property, yes – but it's also about so much more.
At GayRealEstate.com, we are passionate about connecting LGBTQ home buyers and sellers with talented, knowledgeable, and experienced real estate agents across the country who can help them to achieve their real estate goals. But even more than that, we are passionate about helping to build community. We are proud to do our part to help build neighborhoods, and strengthen networks of individuals who can celebrate and support one another across the country. We're here for you, and we're always ready to help. Contact us at any time. Wishing you a bright new year ahead.
Jeff Hammerberg is founding CEO of Hammerberg & Associates, Inc. Reach him at 303-378-5526 or [email protected].