June 8, 2019 at 10:37 am EDT | by Naseema Shafi
Whitman-Walker takes stand against HHS' denial of care rule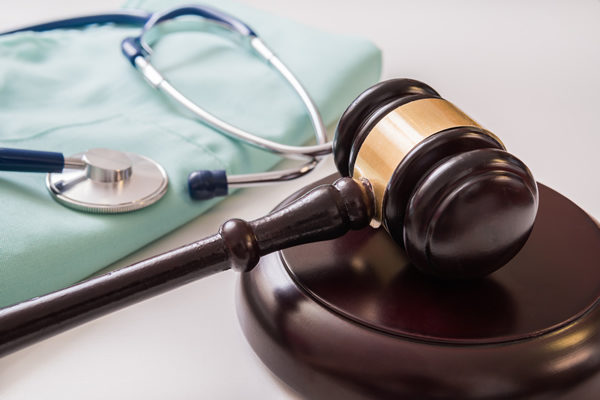 The community's health and well-being are under constant assault by the Trump administration. Efforts to repeal the Affordable Care Act, or to undercut it with regulatory actions, are still underway. Section 1557 of the Affordable Care Act – which provides important protections to the community from discrimination in health care and health insurance – is in the process of being reinterpreted in a way that tries to eliminate protections for LGBT people, women, and persons not proficient in English. And on May 21, the administration issued its so-called "conscience protection rule," which will undoubtedly increase discriminatory practices in medicine, mental health, and substance use treatment. As your partner in health, Whitman-Walker stands firmly with you in the face of this hostility. That stance is why we were compelled to act against this rule with litigation.
The so-called "conscience protection rule," which the Department of Health and Human Services (HHS) issued on May 21, declares anyone employed at any health care provider that receives federal funding through Medicare and Medicaid reimbursement, or any number of federal grants, or even anyone volunteering at such a health care facility, may deny care to anyone, based only on their personal religious or moral views. The rule is written so broadly that it seems that every employee – from the customer service representative handling appointment check-ins to the doctor delivering direct care – will be able to deny any type of assistance to an individual if the employee objects to the person seeking care or to the type of care they are seeking, based on the employee's personal beliefs. Non-compliant health care facilities, those who insist that all patients get the care that they need, will be at risk of losing federal funding. This is true of schools, health departments, hospitals, community health clinics – and health centers like Whitman-Walker.
We believe that this is unlawful and discriminatory, and it threatens serious harm to the health and well being of the communities we serve. We challenged this unlawfulness, together with Sarah Henn, our Chief Health Officer, and Randy Pumphrey, our Senior Director of Behavioral Health, through a lawsuit filed May 28, 2019 against HHS. Like much of the fight against this administration, we are in good company. Our co-plaintiffs are fellow LGBTQ health care providers, reproductive rights organizations, medical professional organizations and Santa Clara County. Our lawyers in the case are among the best in the nation: Lambda Legal, Americans United for Separation of Church and State, the Center for Reproductive Rights, and the law firm Mayer Brown.
We and our fellow plaintiffs maintain that the rule is unlawful and threatens enormous harm, and we are asking the court to overturn it. The lawsuit argues that the rule is unconstitutional because it advances specific religious beliefs in violation of the First Amendment; violates patients' rights to privacy, liberty and equal dignity as guaranteed by the Fifth Amendment; and mutes patients' speech and expression in violation of the First Amendment, all to the detriment of patients' health and well-being. The lawsuit also asserts that HHS violated the federal Administrative Procedure Act in creating the rule by failing to consider the rule's impact on patients, health care providers and institutions; by misinterpreting the federal statutes that HHS claims to be enforcing; and by violating a number of other federal laws. This is not a matter of one person's religious views being more important, or invalid, compared with another person's views. This is a matter of supporting a pluralistic society in which dignity and mutual respect are central tenets, requiring us to treat all people equally. Moreover, in health care the patient's needs must always come first – not the personal beliefs of the health care worker.
Opposing this misguided, unlawful and harmful rule is not a new position for Whitman-Walker. This rule is, in fact, the kind of discrimination in health care that led to our founding. Since our beginning in the 1970s, Whitman-Walker has always stood for dignity, affirmation and respect in health care. We stand for providing the right level of care for our patients, as directed by the needs that they report to us. We stand for the evidence based and ethically driven guidelines that are the foundation of our work. The vague and far-reaching language of this rule left us with only one clear option, and that was to advocate for access to health care. Through this action and in many other ways, we will continue to fight for you, and for a healthy, inclusive and just society.
Naseema Shafi is CEO at Whitman-Walker Health.