Pride, activist groups, the gay press and more take form in wake of Stonewall riots
Bumps and hurdles loomed in most areas as movement came of age in '70s and beyond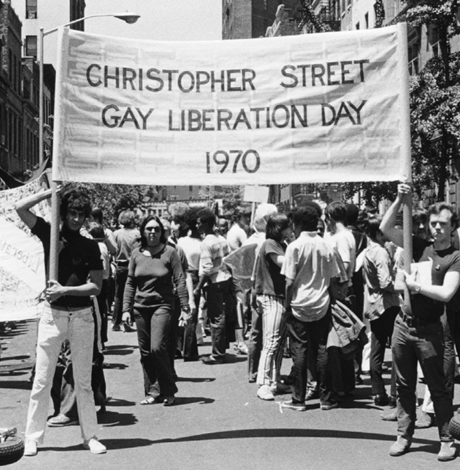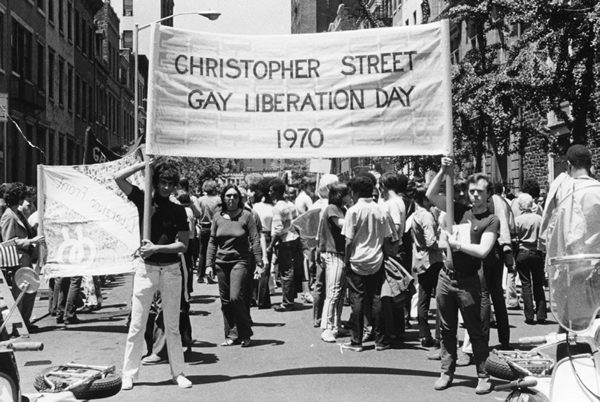 The most impactful legacy of Stonewall isn't what happened those few nights, but what grew out of it — annual Pride celebrations, of course, but also the gay press, a proliferation of rights groups, de-classification of homosexuality as mental illness, disco, sexual lib, AIDS and more. Whole books have been written on each of these topics, for anyone interested in further study.
THE BIRTH OF PRIDE
Some of the people who rioted starting on June 28, 1969, once things settled, started to organize and a group called the Stonewall Veterans Association, which is still in existence, formed.
In November 1969, Craig Rodwell (1940-1993), owner of the Oscar Wilde Memorial Bookshop (the country's first gay bookstore), along with his partner Fred Sargeant, Ellen Broidy and Linda Rhodes, proposed a New York City march to commemorate the riots. He introduced a resolution at the Eastern Regional Conference of Homophile Organization (ERCHO) in Philadelphia.
"We propose that a demonstration be held annually on the last Saturday in June in New York City to commemorate the 1969 spontaneous demonstrations on Christopher Street and this demonstration be called Christopher Street Liberation Day," the resolution said. "No dress or age regulations shall be made for this demonstration."
The concept of Pride being held in other cities simultaneously was ingrained in the concept from the outset.
"We also propose that we contact homophile organizations throughout the country and suggest that they hold parallel demonstrations on that day. We propose a nationwide show of support," the resolution stated.
Christopher Street Liberation Day was held June 28, 1970, the first gay Pride march in the U.S. It covered 51 blocks to Central Park with a parade permit reluctantly delivered just two hours before the scheduled start time. Marches were simultaneously held in Los Angeles and Chicago. In 1971, it had spread to Boston, Dallas, Milwaukee and three European cities as well. Pride in Washington started in 1975.
Since 1984, the parade and related events in New York have been produced and organized by Heritage of Pride, a volunteer, non-partisan LGBT group.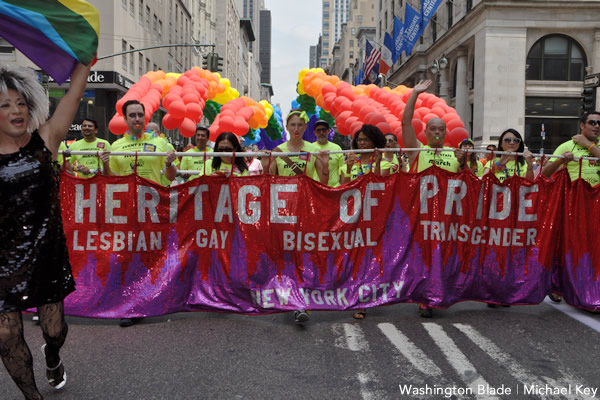 THE GAY PRESS
The gay press didn't begin with Stonewall. The earliest known publication had an inauspicious start. In 1947, an underworked secretary trying to look busy, typed, stapled and distributed 12 copies of Vice Versa, which she dubbed "America's gayest magazine." Since then, thousands have followed in her steps producing about 2,600 — at their height — publications ranging from weekly newspapers to more radical tabloids to glossy monthly magazines.
Seminal pre-Stonewall publications included Ladder, Vector and the Los Angeles Advocate.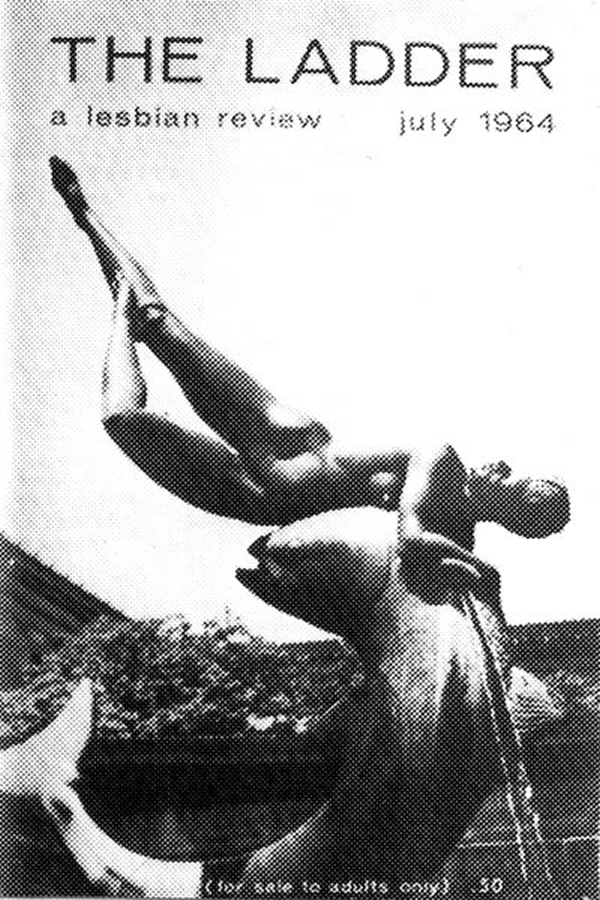 The number of these publications exploded after Stonewall. It was seen as necessary as even the most liberal alternative press of the day — in New York, The Village Voice, refused to print the word gay. "Throughout the '70s, people who depended solely on mainstream media for news would hardly have been aware of the gay rights movement," writes author/historian Eric Marcus in his 2002 book "Making Gay History." "With a few notable exceptions, the television networks, daily newspapers and newsmagazines gave little coverage to gay issues."
"After the apocalyptic Stonewall impulse, the press erupted in so many directions that it is impossible to document when each publication was founded, how long it existed or who edited it," writes Rodger Streitmatter, author of "Unspeakable: the Rise of the Gay and Lesbian Press in America."
"Our Own Voices: A Directory of Lesbian and Gay Periodicals" listed 150 publications by 1972, Streitmatter writes. 
One of the most influential was called simply GAY, started in December 1969 by gay press veterans (and partners) Jack Nichols and Lige Clarke, who'd covered Stonewall. It soon became, according to Streitmatter, the "newspaper of record for gay America."
Veteran activist Lilli Vincenz, who wrote a lesbian column for GAY, is quoted in "Unspeakable" as having said, "It was the newspaper of the day. If you were gay and you wanted to find out what was going on in the world, you turned to GAY." 
It sold 20,000 copies of its first issue (at 40 cents per copy) and reached a monthly circulation of 25,000 by its second issue, figures that took the Advocate two years to build. Within six weeks, two other New York-based newspapers were launched — Come Out! and Gay Power. GAY continued until Clarke was murdered in 1975.
Streitmatter writes later in the book that the publications "that survived the aftershocks of Stonewall were those with a combination of calm voices and stable finances," citing GAY in New York and The Advocate in Los Angeles as leaders.
But two months before GAY was launched, in October 1969, Vincenz and a small group of men and women met in the basement of a Connecticut Avenue building to work on the first issue of the Gay Blade. The monthly, mimeographed one-sheet issued by a volunteer staff contained three columns of news, community notices and a small advertisement for someone who wanted to sell a car, writes author Edward Alwood in his 1996 book "Straight News: Gays, Lesbians and the News Media."
"By distributing copies at the city's gay and lesbian bars, they quickly established the Blade as a source of valuable information that was not available from any other source," Alwood writes.
Editor Nancy Tucker told Alwood they printed "things that we thought were important to the mental health and social welfare of other people like us," Alwood quotes her as having said. "Periodically we ran warnings of blackmailers who hung around Dupont Circle or the gay bars. We wrote about rough cops. There were plenty of military and government workers who were undergoing some type of security investigation and all of those people needed to know about their rights. These were a heavy orientation for us."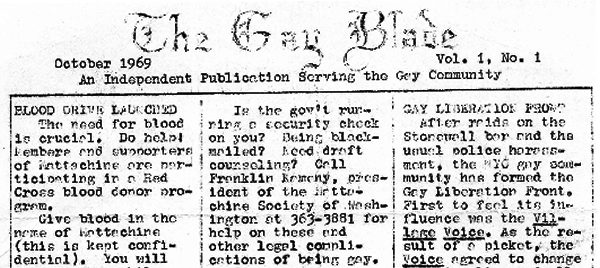 It was the first of a new generation of gay papers that included Gay Community News in Boston, NewsWest in Los Angeles, Gay News in Pittsburgh and GayLife in Chicago, Alwood writes.
"Unlike the early homophile press, which stressed identity and cooperation, this second generation concentrated almost solely on political change and resistance," Alwood writes.
The Gay Blade was rechristened the Washington Blade in 1980 and went to weekly publication in 1983. It's the oldest continually operating LGBT newspaper in the country. It celebrates its 50th anniversary in October.
REGIONAL GAY RIGHTS GROUPS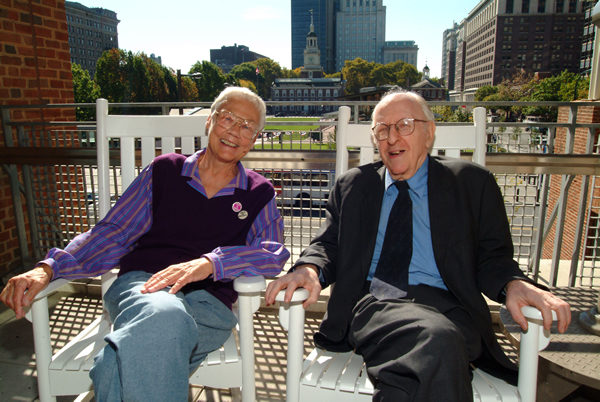 Although groups like the Mattachine Society and Daughters of Bilitis had been around since the '50s, things became more emboldened after Stonewall. The Gay Liberation Front was the first organization to use gay in its name. Previously, all "homophile" (as they were known) groups purposefully did not.
Legendary early activists Barbara Gittings and Kay Lahusen were vacationing on Fire Island when they heard about Stonewall. Upon returning to the city in September, they began attending meetings of the Gay Liberation Front and encountered a much different group of people and ethos.
"They were huge meetings, it was the best theater in town," Lahusen is quoted as having said in "Making Gay History." "This was the heyday of radical chic … and here I was this plain Jane dinosaur from the old gay movement."
Gittings said there was zero acknowledgement of the pre-Stonewall efforts.
"Suddenly here were all these people with absolutely no track record in the movement who were telling us, in effect, not only what we should do but what we should think," she's quoted as having said in "Making Gay History." "The arrogance of it was really what upset me."
Gittings said she and Frank Kameny were even asked at one Philadelphia meeting who they were and what they were doing there.
"For once, I think even Frank was dumbfounded," Gittings is quoted as having said. "As if we owed them an explanation."
Gittings said right after Stonewall, the Gay Liberation Front and the Mattachine Society, which some perceived as having been slow to respond to the riots, were the only two active groups.
"Mattacine was so stuffy and its day was over," Lahusen said in "Making Gay History." "These organizations seem to have a built-in life expectancy."
"Mattachine wasn't up to managing the lively response to the Stonewall riots and GLF came in to fill the void," Gittings told author Marcus.
The Gay Liberation Front (a name used by multiple groups over the years), however, disbanded after just four months when members were unable to agree on operating procedure. In December 1969, some people who had attended Front meetings but left frustrated formed Gay Activists Alliance (GAA), an "orderly" group to be focused entirely on gay issues. A D.C. chapter had formed by 1971. It became the Gay & Lesbian Activist Alliance in the '80s, and continues to this day.
Many of the main groups with major name recognition today started later. The National Gay Task Force (now the National LGBTQ Task Force) started in 1973. Two groups merged to form the largest, Human Rights Campaign, in the early '80s.
Many of the state groups came much later, uniting around the marriage issue. The California Alliance for Pride and Equality was founded in 1999 and only became Equality California in 2003. The now-dissolved Empire State Pride Agenda was founded in 1990 through a merger of two earlier groups. By 2005, it was the largest state lobbying group.
AIDS
In a roundabout way, Stonewall, in time, also brought attention to the disparate health care needs of LGBT people. That's the contention of Perry N. Halkitis, dean of Rutgers School of Public Health and author of the new book "Out in Time: From Stonewall to Queer; How Gay Men Came of Age Across the Generations."
"The riots allowed gay people to say 'we exist' and create a demand for health equity," Halkitis said in a recent interview with tapinto.net. "The civil disobedience of Stonewall served as a catalyst to the activism of the AIDS era, which in turn has contributed to the foundations of how public health today emphasizes social justice and health equity."
Although initially about wholly separate issues, Stonewall started a movement that was eventually "catapulted" 13 years later when HIV hit, he says.
"As the riots framed the basis for the recognition of gay people as viable members of the population, the AIDS crisis of the 1980s and '90s created the circumstances by which they would come to demand that the government and society attend to their well-being," Halkitis said in the tapinto.net interview. "Before then, gay people kept silent and were invisible to their doctors, who were unaware they were gay or did not understand the mental health and drug issues they were facing. The AIDS crisis shined a light on the fact that there was this population that needed specific health services beyond what was given to the general population."
Dr. Demetre Daskalakis, deputy commissioner for the Division of Disease Control of the New York City Department of Health and Mental Hygiene, said in a New York Times interview last week that the histories of Stonewall and AIDS are inextricably linked and have affected what's still happening today.
"It's so critical that you had an uprising, and it became not just folks being downtrodden by their system but actually then fighting back," Daskalakis told the Times. "I feel that the fighting spirit now is like the ACT UP experience in New York. There was a feeling that it was part of LGBTQ rights to ask for faster, better support and funding to fight HIV. … I think the legacy of activism remains powerful decades later."
As the number of deaths soared, gay and lesbian people and gay rights organizations redirected their energies, Marcus writes in "Making Gay History."
"Many thousands of gay people who had never participated in gay rights efforts were motivated to join the fight against AIDS," he writes. "New organizations joined existing ones to provide care for the sick and dying, conduct AIDS education programs, lobby local and federal governments for increased funding for AIDS research, pressure medical researchers and drug companies to become more aggressive in their search for treatments and a cure and fight discrimination against people with AIDS and those infected with HIV."
AMERICAN PSYCHIATRIC ASSOCIATION
In 1973, the American Psychiatric Association removed the diagnosis of "homosexuality" from the second edition of its Diagnostic and Statistical Manual.
In the mid-20th century, some homophile activist groups accepted psychiatry's illness model as an alternative to societal condemnation of homosexuality's supposed "immorality" and were willing to work with professionals who sought to "treat" or "cure" them, Jack Drescher writes in his 2015 study "Out of DSM: Depathologizing Homosexuality." Other activists, however, forcefully rejected the pathological model as a major contributor to the stigma and in the wake of the Stonewall riots, brought modern sex research theories to the attention of the APA.
Believing psychiatric theories to be a major contributor to anti-gay social stigma, activists disrupted the 1970 and 1971 annual APA meetings.
Although, Drescher writes, there were rumblings happening within the world of psychiatry that helped the gay cause, "the most significant catalyst for diagnostic change was gay activism."
Kameny and Gittings spoke on a 1971 APA panel entitled "Gay is Good." They returned in '72, joined by Dr. John Fryer, who appeared anonymously as a "homosexual psychiatrist."
APA's Nomenclature Committee eventually recommended removing homosexuality when it determined it unique among the supposed mental disorders in that in and of itself, it did not cause distress nor was it associated with generalized impairment in social effectiveness of functioning.
It wasn't a completely cut-and-dried affair; the psychiatric world continued grappling with the controversial decision for years, Drescher writes in his scholarly article, but it was "the beginning of the end of organized medicine's official participation in the social stigmatization of homosexuality."
Many people, both inside and outside the psychology profession, claimed the APA had succumbed to pressure from gay activists and while it was true that many gay men and lesbians had exerted pressure, there were also respected psychiatrists within the organization who worked to affect the change, Marcus writes in "Making Gay History." One was Dr. Judd Marmor, a Los Angeles psychiatrist.
"We didn't merely remove homosexuals from the category of illness. We stated that there was no reason why a priori a gay man or woman could not be just as healthy, just as effective, just as law abiding and just as capable of functioning as any heterosexual," Marmor is quoted as having said in Marcus's book. "Furthermore, we asserted that laws that discriminated against them in housing or in employment were unjustified. So it was a total statement."
Shortly thereafter, the American Psychological Association and the American Bar Association came out in support of gays.
"It was an important step that we took," Marmor said in "Making Gay History."
DISCO
Disco music, a type of dance music and the subculture around it that emerged in the '70s from the U.S. urban nightlife scene, is inextricably linked to post-Stonewall gay life.
Its "four-on-the-floor" beats, syncopated basslines and shimmery instrumentation flourished in venues popular with black, Latinx and gay nightlife lovers mostly in major cities on the East Coast at the dawn of the '70s. The most popular disco artists were Donna Summer, Gloria Gaynor, the Bee Gees, Chic, KC and the Sunshine Band, the Village People, Thelma Houston and others. Pop acts like Diana Ross and Michael Jackson, who'd had hits in other genres, jumped on the disco bandwagon with success.
In his essay "In Defense of Disco," gay writer Richard Dyer writes that disco gave gay men a mainstream musical genre they could embrace.
"All my life, I've liked the wrong music," he writes. "I never liked Elvis and rock 'n roll; I always preferred Rosemary Clooney. And since I became a socialist, I've often felt virtually terrorized by the prestige of rock and folk on the left. … Disco is more than just a form of music, although certainly music is at the heart of it. Disco is also kinds of dancing, club, fashion, film — in a word, a certain sensibility."
Thematically, Dyer (whose essay is included in the 1995 anthology "Out in Culture: Gay, Lesbian and Queer Essays on Popular Culture"), writes that disco has both rhythmic and lyrical appeal to gay men.
"No wonder (Diana) Ross is (was?) so important in gay male scene culture for she both reflects what that culture takes to be an inevitable reality — that relationships don't last — and at the same time celebrates it, validates it."
"Our music owes so much to the gay clubs that first nurtured it, which in turn helped to create safe spaces that allowed a marginalized population the freedom to be themselves," writes Ned Shepard in a 2016 Cuepoint essay.
He cites a comment from Barry Walters from Billboard.
"The history of dance music in America and the history of LGBT folks — particularly those of color — coming together to create a cultural utopia was and still is inseparable. Neither would have happened without the other," Walters is quoted as having said.
SEXUAL LIBERATION
Sexual liberation in the pre-AIDS era for lesbian and gay activists was a heated topic. Gay men especially enjoyed dabbling liberally without any of the baggage sexually adventurous women — despite this being the era of Helen Gurley Brown and her landmark 1962 book "Sex and the Single Girl" — faced, but the concern that gay rights would be overly associated with a free sex narrative was contentious and variations of that argument continue to this day.
The 1980 William Friedkin ("The Exorcist")-directed movie "Cruising" was a nadir of the conundrum.
"There was … a political and ideological split in the gay community about whether or not it was valuable or necessary to show the leather and sadomasochism aspect of the community on screen," recalls "The Celluloid Closet" author Vito Russo in "Making Gay History." "There were middle-of-the-road gays who found this kind of thing horrifying. Just because you're gay doesn't mean you were necessarily acquainted with the more far-out aspects of gay sexuality, especially in the 1970s. There were a lot of gay men, and certainly lesbians, in this country who would have been deeply shocked by the sex bars in New York. … Suddenly the issue became, 'Do we want to present this to the world as the way gay people are?' The public was not going to distinguish between one group of gay people and another."
Nancy Walker (not the "Rhoda" actress) writes of her volunteer work in the early '70s at the Boston-based weekly Gay Community News in "Making Gay History."
"We wanted gay liberation but what did that mean," she writes. "Did it mean equal rights? To me, that's all I ever wanted. On the other hand, some of them wanted to be able to fuck in the parks. Well, that's wonderful, but if they did, I wouldn't take my children there either. How far is sexual freedom supposed to go? Are you allowed to have intercourse on the street corner because you feel like doing it? How does that make you different from a dog? What happens to civilization when people lose all their socialization and have sex, where and with whom they please? We have to have a little bit of self control, a little discipline. I'm sorry, but I'm not interested in sexual freedom. I'm interested in being able to live."
Ultimately things somewhat self calibrated — AIDS brought a day of reckoning writ large, it didn't manage to kill off gay bathhouse culture and, of course, antiretroviral meds and PrEP were game changers in the AIDS war. But it's not all gay "Pollyanna." Entrapment of cruising gay men remains a problem. As recently as 2015 in Rehoboth Beach, Del., of all places, 12 men were arrested for public lewdness by undercover police officers.
Taste of Pride celebrates LGBTQ and allied restaurants
Weeklong event will feature local eateries and bars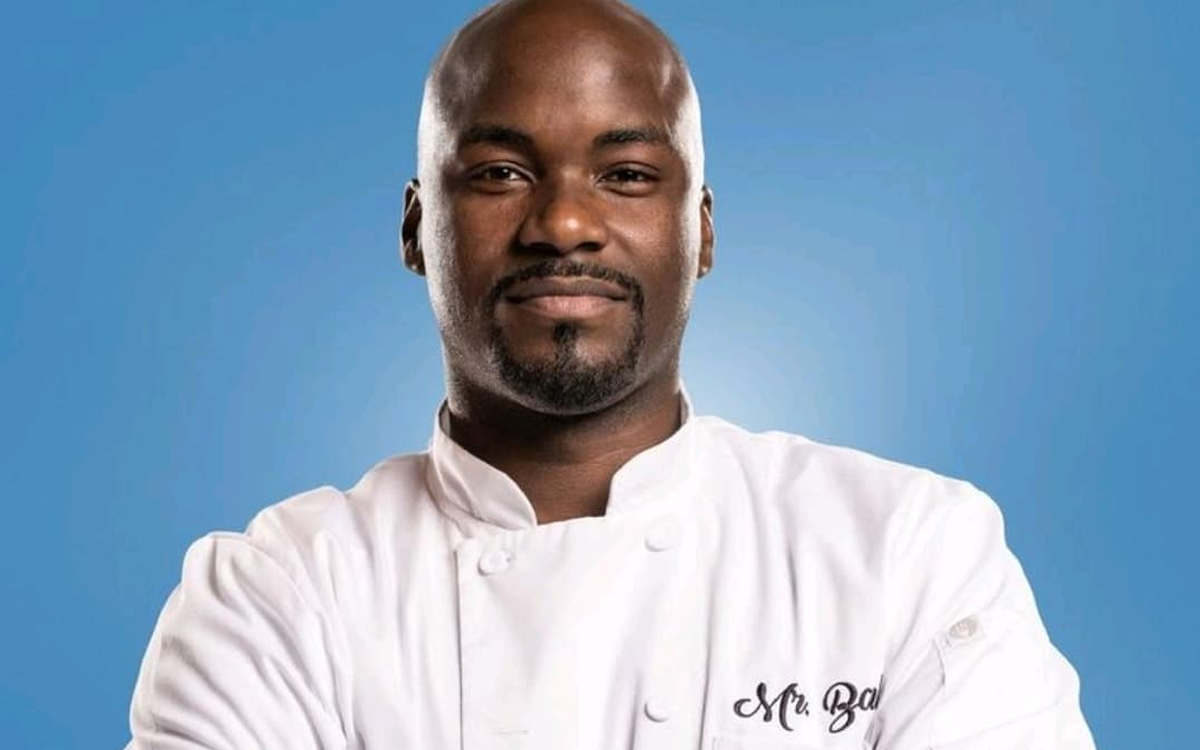 Get ready to celebrate LGBTQ-owned, managed, and allied restaurants at Taste of Pride from Oct. 2-8.
The weeklong event is a new initiative by Capital Pride Alliance. In 2021, the organization put on a single-day brunch event in June at LGBTQ and allied restaurants, but this is the first weeklong iteration.
About 15 local restaurants and bars are set to participate, including As You Are, Shaw's Tavern, Jane Jane, and Code Red. There's also an opening party on Monday, Oct. 2 featuring food and drink vendors without a traditional brick-and-mortar space, like Suga Chef and Vegan Junk Food.
Taste of Pride will raise funds for the Pride365 fund, which supports local LGBTQ organizations. There will be a three-course prix fixe menu at several of the participating locations, with lunch and brunch menus offered at $30, and dinner menus offered at $40 or $55.
Kareem Queeman, known as Mr. Bake, will be headlining the opening event on the evening of Oct. 2 at Lost Generation Brewery. Queeman, the founder and owner of the renowned bakery Mr. Bake Sweets and a James Beard Award semi-finalist, said he's excited to spotlight LGBTQ chefs and mixologists.
Queeman said he's proud to be a part of bringing queer culinary experts together to celebrate the work they've all done and discuss what changes need to come to the industry — there will be a panel discussion on Oct. 2 covering those topics. LGBTQ chefs have long gone unnoticed, he said, despite the innovative work they've done.
"Queers have been in the industry doing the work for a very long time and we just haven't really gotten that acknowledgment," Queeman said.
Providing this space for LGBTQ people in the restaurant industry is paramount to giving a sense of power and ownership in the work they do, Queeman said. He wishes there was this kind of space for him when he was coming up as a chef when he was younger.
Taste of Pride is also a great opportunity for LGBTQ people looking to get into the industry to find safe spaces to work that are run by queer people, Queeman said.
Rob Heim, the general manager at Shaw's Tavern, said he's looking forward to being a part of the event. And new fall menu items at Shaw's Tavern will be available during Taste of Pride, which he's thrilled to showcase.
"I was really excited to help out and participate," he said. "It's a great idea."
The smaller number of participating restaurants in Taste of Pride is intentional, said Brandon Bayton, a volunteer executive producer organizing Taste of Pride. It's so each restaurant can be well-represented during the week, and different restaurants will be highlighted on social media on separate days. Capital Pride Alliance is also partnering with influencers to get the word out.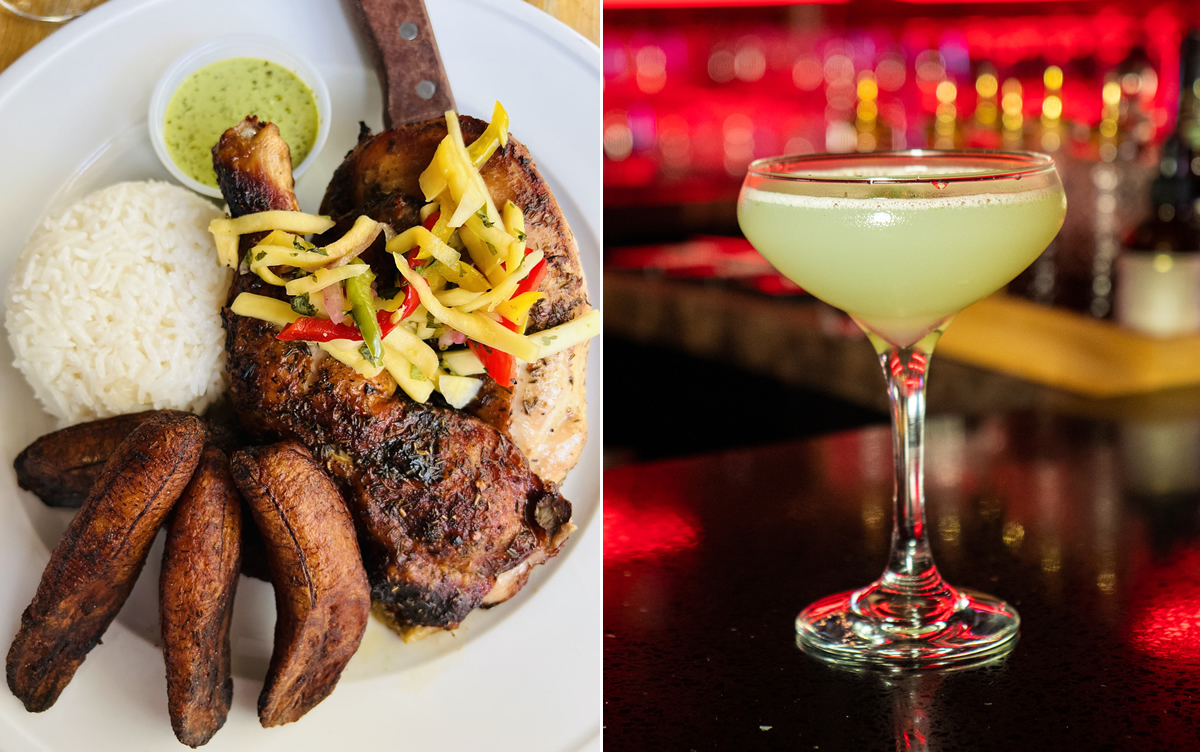 Visibility — all year long
It's important to have events like Taste of Pride outside of June, Bayton said.
"We exist 365 days," Bayton said. "So we need to make sure that we continue the celebration and invite others to celebrate with us and just be authentically ourselves. We enjoy and do a lot of things other people do. There's no reason why we should just be constrained to one month."
Queeman agrees. His identity as a queer Black man doesn't stop or start at any given month.
"I'm not just a queer or gay man in June or I'm not just a Black man in February," he said.
And food is a major intersection that all people of all identities enjoy, Bayton said. It's a simple way to bring people together.
"We do the exact same things that everyone else does," Bayton said. "We all eat. We all love to eat."
Taste of Pride will run from Oct. 2-8. For more information and to make reservations, visit capitalpride.org/event/taste-of-pride.
Hip-Hop's complicated history with queer representation
At 50, experts say the genre still doesn't fully welcome LGBTQ inclusion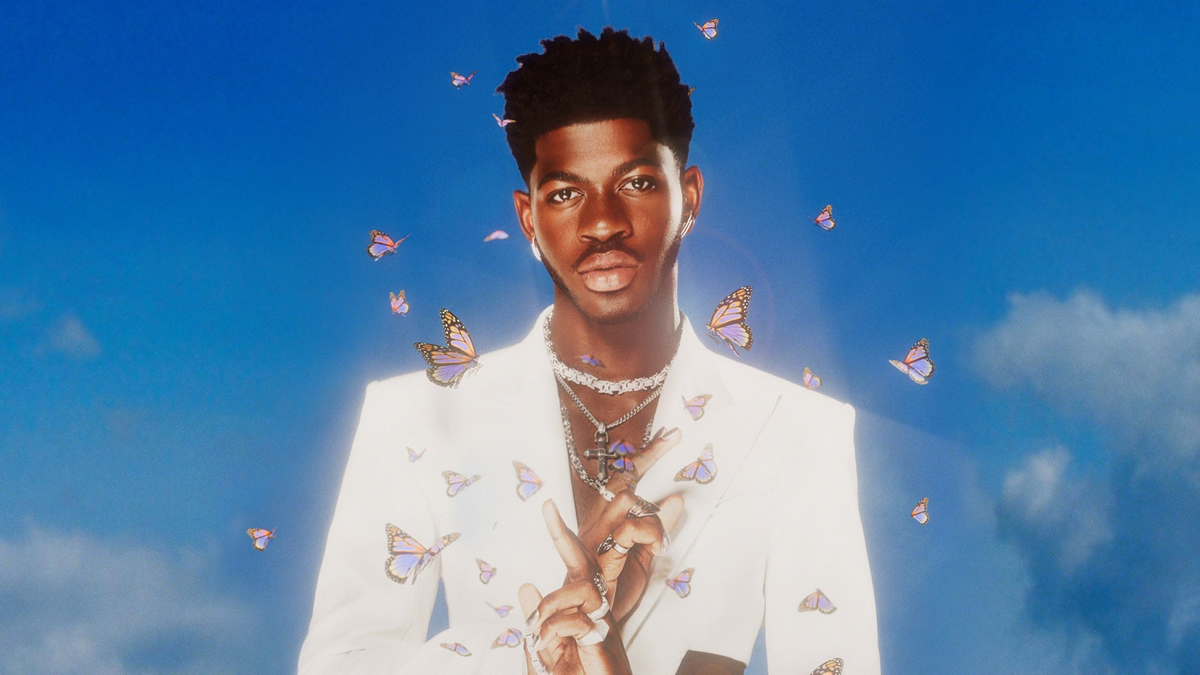 I didn't really start listening to rap until my college years. Like many queer Black children who grow up in the closet, shielded by puritanical Christianity from the beauty of a diverse world, I longed to be myself. But the affirming references I could pull from — in moments of solitude away from the wrath and disdain of family and friends — were in theater and pop music.
The soundtrack to my teenage years was an endless playlist of pop divas like Lady Gaga and Beyoncé, whose lyrics encouraged me to sashay my hips anytime I strutted through a long stretch of corridor.
I was also obsessed with the consuming presence of powerful singers like Patti LaBelle, Whitney Houston, and the hypnosis that was Chaka Khan. My childhood, an extrapolation of Tuesdays, Thursdays, Saturdays and Sundays spent in church groups, choir practices, and worship services, necessitated that I be a fan of throaty, from-the-stomach singing. But something about the way these artists presented themselves warmed my queer little heart. LaBelle wore avant garde geometric hairdos paired with heavily shoulder-padded blazers. Houston loved an elegant slender gown. And Khan? It was the voluminous red mane that gently caressed her lower back for me.
Listening to rap music in college was a political experience. My sociology classes politicized me and so it was only natural that I listened to rap music that expressed trauma, joy, and hope in the Black experience. However, I felt disconnected from the music because of a dearth of queer representation in the genre.
Nevertheless, groups like Outkast felt nostalgic. While delivering hedonistic lyrics at lightning speed, André 3000 — one half of the rap duo — mesmerized with his sleek, shoulder-length silk pressed hair and colorful, flowing shirts and trousers — a style that could be translated as "gender-bending." Despite the patriarchal presentation rampant in rap and Hip-Hop, Andr​​é 30000 represented to me, a kind of rebellious self-expression that I so badly wanted to emulate but couldn't because of the psychological confines of my conservative upbringing.
My discovery of Outkast was also sobering because it was a stark reminder of how queerness is also often used as an aesthetic in Hip-Hop while actual queer people are shunned, rebuked, and mocked. Queer people in Hip-Hop are like backstage wingmen, crucial to the development of the show but never important enough to make a curtain call.
As Hip-Hop celebrates 50 years since its inception in New York City, I am filled with joy because it's been half a century of Black people owning their narratives and driving the culture. But it's fair to ask: At whose expense?
A viral 2020 video shows rapper Boosie BadAzz, famed for hits like "Set It Off" and "Wipe Me Down," rebuking NBA star Dwayne Wade and award-winning actress Gabrielle Union-Wade for publicly supporting their then-12-year-old daughter after she came out as transgender.
"Don't cut his dick off, bro," said BadAzz with furrowed eyebrows and a gaze that kept turning away from the camera, revealing his tarnished diamond studs. "Don't dress him as a woman dawg, he's 12 years. He's not up there yet."
The responses from both Wade and Union-Wade were a mixture of swift, sarcastically light-hearted, and hopeful.
"Sorry Boosie," Union-Wade said to an audience during a live podcast appearance at Live Talks Los Angeles. "He's so preoccupied, it's almost like, 'thou doth protest too much, Little Boos.' You've got a lot of dick on your mind."
Wade also appeared on an episode of podcast, "I AM ATHLETE," and looked directly into the camera.
"Boosie, all the people who got something to say, J-Boogie who just came out with [something] recently, all the people who got something to say about my kids," he said. "I thank you because you're allowing the conversation to keep going forward because you know what? You might not have the answers today, I might not have the answers, but we're growing from all these conversations."
This exchange between the Wades and BadAzz highlights the complicated relationship between Black LGBTQ individuals and allies and the greater Hip-Hop and rap genres and communities. While Black queer aesthetics have long informed self-expression in Hip-Hop, rappers have disparaged queerness through song lyrics and in interviews, or online rants like BadAzz, outside the recording studio.
And despite LGBTQ rappers like Queen Latifah, Da Brat, Lil Nas X, and Saucy Santana achieving mainstream success, much work lies ahead to heal the trauma that persists from Hip-Hop's history of patriarchy and homophobia.
"'Progression' will always be relative and subjective based on one's positionality," said Dr. Melvin Williams said in an email. Williams is an associate professor of communication and media studies at Pace University. "Hip-hop has traditionally been in conversation with queer and non-normative sexualities and included LGBTQ+ people in the shaping of its cultural signifiers behind the scenes as choreographers, songwriters, make-up artists, set designers, and other roles stereotypically attributed to queer culture."
"Although Hip-Hop incorporates queerness in their ethos, ideas, and trends, it does not privilege the prospect of an out LGBTQ+ rapper. Such reservations position LGBTQ+ people as mere labor in Hip-Hop's behind-the-scenes cultivation, but not as rap performers in its mainstream distribution," he added.
This is especially true for Queen Latifah and DaBrat who existed in the genre for decades but didn't publicly come out until 2021. Still, both faced backlash from the Black community for daring to challenge gender roles and expectations.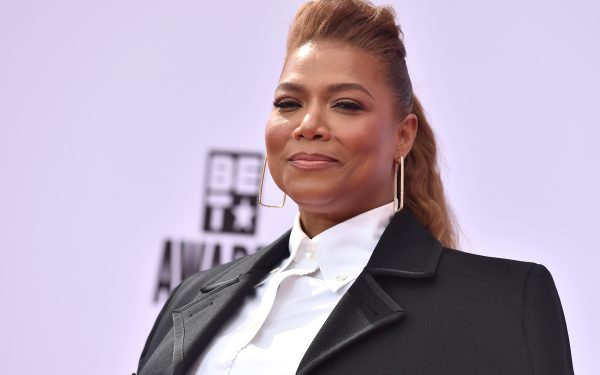 Lil Nas X also faced backlash for his music video "Montero" with satanic references, including one in which he slides down a pole and gives a character representing the devil a lap dance. Conservatives such as South Dakota Gov. Kristi Noem accused him of trying to scandalize children.
"You see this is very scary for me, people will be angry, they will say I'm pushing an agenda. But the truth is, I am," Nas X said in a note that accompanied "Montero." The agenda to make people stay the fuck out of other people's lives and stop dictating who they should be."
Regardless, "Montero" debuted atop the Billboard 100.
In an article published in "Souls: A Critical Journal of Black Politics, Culture, and Society," scholar C. Riley Snorton posited that celebrating queer visibility in mainstream media could be a problem as this kind of praise relies on artists presenting in acceptable forms of gender and sexuality expression and encourages representation that is "read alongside…perceptions of Hip-Hop as a site of Black misogyny and homophobia."
In the case of Frank Ocean, who came out in 2012 prior to the release of his album "Channel Orange," his reception was warmer than most queer Hip-Hop artists because his style of music is singing, as opposed to rapping. Because of this, his music was viewed more as R'n'B or pop.
"Frank Ocean ain't no rapper. He's a singer. It's acceptable in the singing world, but in the rap world I don't know if it will ever be acceptable because rap is so masculine," rapper Snoop Dogg told the Guardian in 2013. "It's like a football team. You can't be in a locker room full of motherfucking tough-ass dudes, then all of a sudden say, 'Hey, man, I like you.' You know, that's going to be tough."
So what's the solution for queer people in Hip-Hop? Digital media.
Williams, the Pace University professor, says that being divorced from record labels allows queer artists to be independent and distribute their music globally on their own terms.
"We witnessed this fact with artists such as Azealia Banks, Cakes Da Killa, Fly Young Red, Kevin Abstract, iLoveMakonnen, Lil Nas X, Mykki Blanco, and Saucy Santana, as well as legacy LGBTQ Hip-Hop acts like Big Freeda, DeepDickCollective, and Le1f," he said. "The music industry has experienced an increasingly mobilized market due to the rise of digital media, social networking platforms, and streaming services."
"More importantly, Black queer Hip-Hop artists are historicizing LGBTQ+ contributions and perspectives in documentaries, films, news specials, public forums, and podcasts. Ultimately, queer people engaging in Hip-Hop is a revolutionary act, and it remains vital for LGBTQ+ Hip-Hoppers to highlight their cultural contributions and share their histories," he added.
(Hip-Hop pioneers Public Enemy and Ice-T will headline The National Celebration of Hip-Hop, free concerts at the West Potomac Park on the National Mall in D.C. on Oct. 6 and 7.)
Cuisine and culture come together at The Square
D.C.'s newest food hall highlights Spanish flavors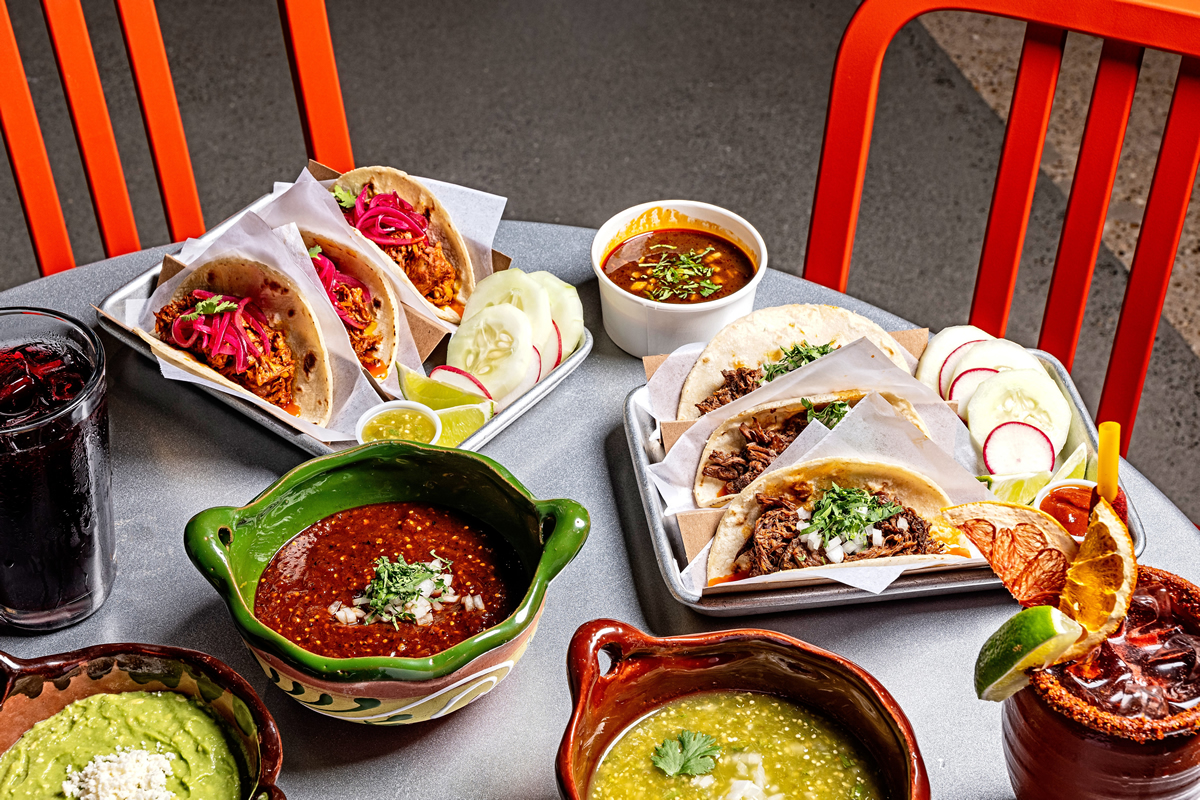 Downtown got a bit tastier when "the next generation of food halls" opened its doors on Tuesday near the Farragut West Metro stop. Dubbed The Square, its half-dozen debut stalls are a Spanish-flecked mix of D.C. favorites, new concepts, and vendor-collaborative spirit.
After two years of planning – and teasing some big-name chefs – the market is, according to the owners, "where cuisine, culture, and community are woven together."
Behind this ambitious project with lofty aims are Richie Brandenburg, who had a hand in creating Union Market and Rubén García, a creative director of the José Andrés Group who also was part of the team of Mercado Little Spain, the fairly new Spanish-themed Andres food hall in Hudson Yards.
Food halls have come a long way since the new Union Market awakened the concept a decade ago. Instead of simply rows of vendors in parallel lines, The Square has a new business model and perspective. This food hall shares revenue between the owners and its chef partners. Vendors are encouraged to collaborate, using one software system, and purchasing raw materials and liquor at scale together.
"Our goal was two-fold: to create a best-in-class hospitality offering with delicious foods for our guests; and behind the scenes, create the strong, complex infrastructure needed to nurture both young chefs and seasoned professionals, startups, and innovation within our industry," says Brandenburg.
The Square has embraced a more chef-forward methodology, given that the founders/owners themselves are chefs. They're bringing together a diverse mix of new talent and longtime favorites to connect, offer guidance to each other, and make the market into a destination.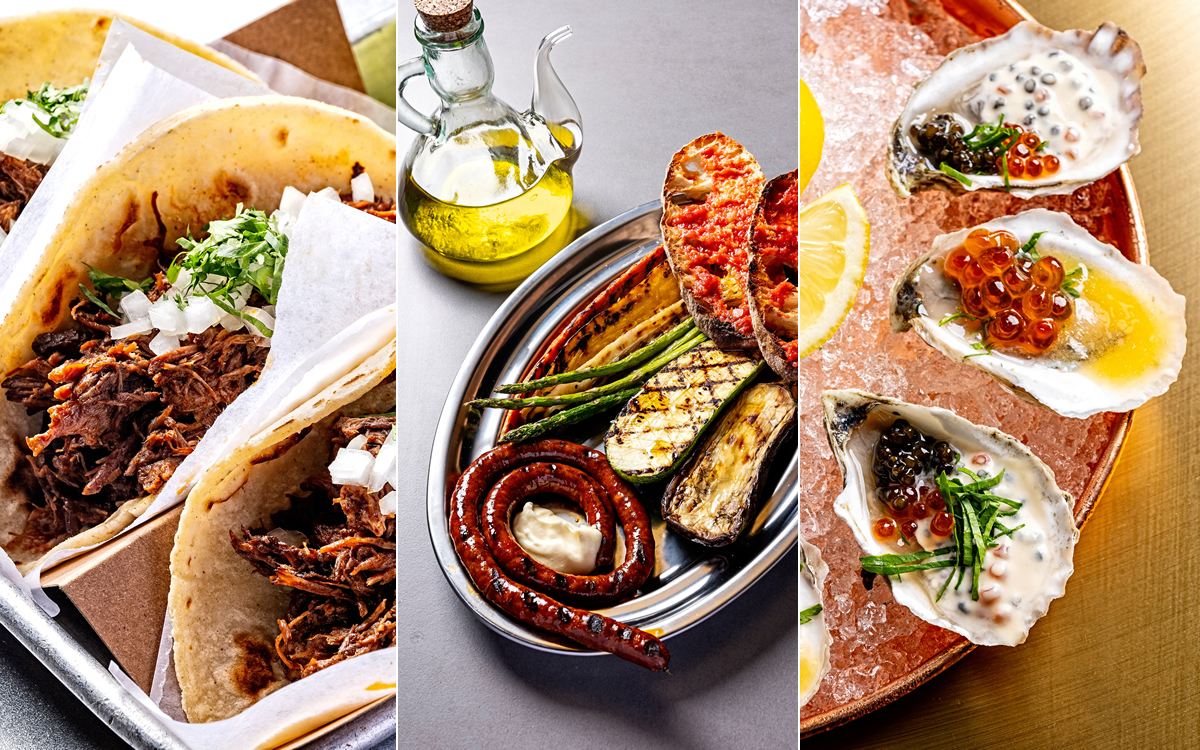 The first phase of The Square premiered this week. This phase encapsulates a selection of original concepts from well-known local chefs and business owners, and includes:
• Cashion's Rendezvous – Oysters, crab cakes, and cocktails, from the owners of D.C. institutions and now-closed Cashion's Eat Place and Johnny's Half-Shell (Ann Cashion and John Fulchino).
• Jamón Jamón – Flamenco-forward food with hand-cut jamón Iberico, queso, and croquetas, sourced by García himself.
• Brasa – Grilled sausages and veggies are the stars here. Chef García oversees this Spanish street-food stall as well.
• Taqueria Xochi – Birria, guisado, and other street tacos, plus margs. Named after the ruins of Xochitecatl in Central Mexico, and from a Jose Andres alum.
• Yaocho – Fried chicken, juices, sweets, and libations.
• Junge's – Churros and soft serve ice cream. Brandenburg and García both have a hand in this stall.
• Atrium Bar – The central watering hole for drinks. Atrium Bar serves cocktails, wine, and beer curated by The Square's Beverage Director Owen Thompson.
"Having been part of Jose Andres's restaurant group and getting to know Ruben and Richie, it's amazing to see how their values align with ours at Taqueria Xochi. Seeing all these incredible chefs heading into Square feels like a full-circle moment," said Geraldine Mendoza of Taqueria Xochi.
Slated for fall 2023, the next round of openings includes Flora Pizzeria, Cebicheria Chalaca, KIYOMI Sushi by Uchi, Shoals Market (a retail hub), and more. Additionally, chef Rubén García's Spanish restaurant, Casa Teresa, will soon open next door to The Square.
The Square is just one of a handful of new food halls blossoming in and around D.C. Up in Brentwood, Md., miXt Food Hall is an art-adjacent space with tacos, a year-round fresh market, coffee, and beer. Across from Union Market is La Cosecha, a Latin marketplace with everything from street food to a Michelin starred restaurant and a festive vibe. Closer to The Square is Western Market by GW University, which opened in late 2021 with a buzzy, relaxed style.
For now, the Square is open Monday through Friday, 11 a.m. to 3 p.m. The Square plans to open on weekends and extend hours to offer dinner service in the coming months. A few alfresco seats will accompany the hall.