June 28, 2019 at 7:17 am EDT | by Philip Van Slooten
D.C. 4th of July events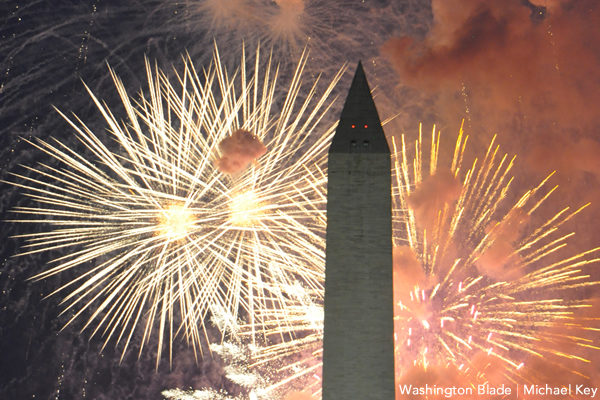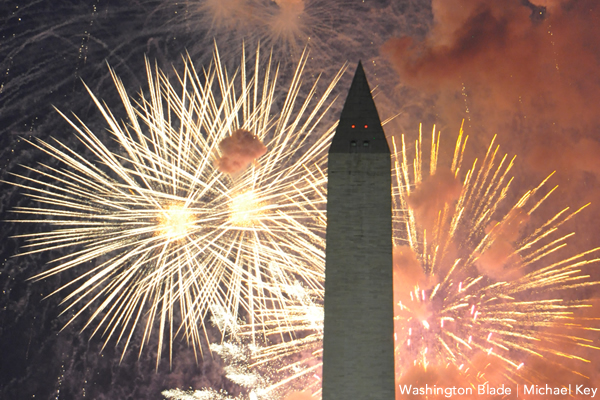 Flashy Sundays, host of LGBTQ-friendly Sunday events at Flash (645 Florida Ave., N.W.), will set off its 4th of July event on Wednesday, July 3 from 10 p.m.-5 a.m. DJ TWiN and DJ Sean Morris will serve up the latest house music. For more information, visit flashdc.com.
The Kennedy Center for the Performing Arts (2700 F st. NW) will host "Celebrate America: A Tribute to Our Veterans" on Wednesday, July 3 at 8 p.m. Entertainment includes performances by gospel singer Sandi Patty and the Bellevue Baptist Church Choir and Orchestra conducted by Mark Blair. Tickets are $25 and can be purchased at kennedy-center.org.
A League of Her Own (2319 18th St. NW) will hold Wine Down Wednesdays on Wednesday, July 3 from 6-8 p.m. Center Women and Fabulous Lesbians over 40 (FABS 40+) invite area queer women to start Independence Day off with a night of mingling with fellow FABS and a favorite adult beverage. For more information about FABS 40+ events, check out their group on MeetUp.com.
The D.C. July 4 fireworks show begins at 9:07 p.m. and is expected to run for 20 minutes. The National Mall is a popular viewing spot, so visitors are encouraged to stake out a place early and learn about the latest security restrictions, public access points, road closures and prohibited items from the National Park Service at nps.gov. Two other free Independence Day events taking place on the National Mall include A Capitol Fourth concert at the U.S. Capitol's West Lawn and Salute to America at the Lincoln Memorial. For more info, visit nps.gov.
"ERUPT! 4th of July-Eve" is Wednesday, July 3 from 10 p.m.-4 a.m. at The D.C. Eagle (3701 Benning Rd., N.E.). Tickets are $5 on Eventbrite.
The NoMa 4th of July Bash is today from noon-3 p.m. on the lot on First and Pierce (1150 First St., N.E.). As If, a '90s cover band, will perform. There will be double dutch jump roping tutorials, face painting, a moon bounce, free hot dogs, hamburgers, chips and drinks. Look for the event on Facebook for details.
"Red, White and BBQ" is today at 5:30 p.m. at Fairmont Washington (2401 M St., N.W.) with an all-you-can-eat all-American barbecue from 5:30-8 p.m. and 9:30-11 p.m. Burgers, jumbo shrimp, corn on the cob, cole slaw and more will be served. Look for the event on Facebook for details.