June 28, 2019 at 7:35 am EDT | by Philip Van Slooten
Calendar: June 28-July 4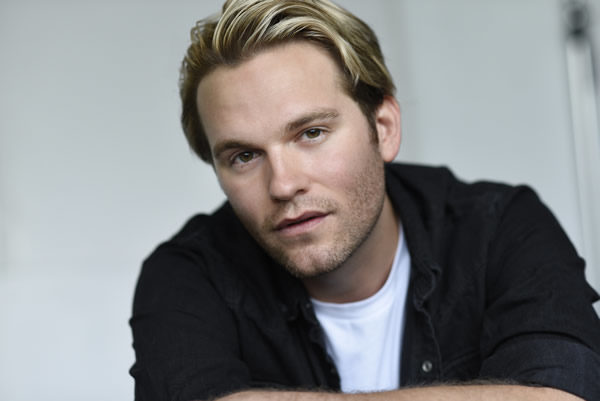 Friday, June 28
The Kennedy Center and the National Symphony Orchestra present "50 Years Over the Rainbow: A Judy Garland Celebration" tonight from 8-10 p.m. The NSO and Tony nominee Laura Osnes, Broadway performer Capathia Jenkins and Pink Martini's Jimmie Herrod will recreate the 1961 concert "Judy Garland at Carnegie Hall." Tickets start at $24. For more information visit kennedy-center.org.
Annapolis Pride invites the public to come commemorate the 50th anniversary of the Stonewall uprising at the Brass Tap (2002 Annapolis Mall road, Annapolis, Md.) tonight from 6-11 p.m. The venue offers over 300 craft beers, daily specials and live music. Tickets are $10 on eventbrite.com.
GAMMA, a peer support group for gay or bi men who are now or have been in relationships with women, meets in D.C. tonight and on all second and fourth Fridays at Luther Place Memorial Church (1226 Vermont Ave., N.W.) from 7:30-9:30 p.m. Meetings are also held in Vienna, Va., and in Frederick, Md. For more info, visit gammaindc.org.
Saturday, June 29
Daytime Pride 2019 is today from 10 a.m.-9 p.m. at HRC (1640 Rhode Island Ave., N.W.). Tickets start at $125. Daytime Pride is an event celebrating and honoring LGBTQ characters in daytime television. Celebrity guests include Freddie Smith ("Days of Our Lives"), Greg Rikaart ("Days"/"The Young and the Restless"), Camryn Grimes ("The Young and the Restless"), Ryan Carnes ("General Hospital"), Van Hansis ("As the World Turns"), and Jake Silbermann ("World"). The day event includes autographs, photo ops, panel Q&A and a meet-and-greet hour. The VIP Dinner event (6:30-9 p.m.), held at The Mayflower Hotel (1127 Connecticut Ave., N.W.), gives attendees a chance to sit and have a meal with one of their favorite actors. Proceeds will be donated to True Colors United, a program supporting LGBTQ homeless youth. For tickets and information, visit daytimepride23.simpletix.com.
The Washington Mystics will host its annual Pride celebration today starting at 2 p.m. in a game against the Connecticut Sun that will be televised on ESPN. The team unveiled an updated Pride version of its logo and is also offering a special Mystics Pride Pack which includes a game ticket and pride T-shirt. NBC4 anchor/reporter Meagan Fitzgerald, who recently announced her engagement on air to her fiancée Kelly Heath, will serve as the game's honorary captains. There will also be a Pride auction featuring team and player signed items from the Capitals and the Wizards as well. Proceeds will benefit the HRC Foundation. Tickets start at $12 and can be purchased at washingtonmystics.com.
Slash Run's (201 Upshur St., N.W.) brunch and drag show, hosted by Desiree Dik, kicks off noon today. Admission is $31 and includes bottomless mimosas, food item of choice and a rotating cast of drag performers from the region. Look for the event on Facebook for details.
The Annapolis Pride inaugural parade and festival is today from noon-5 p.m. The parade runs noon-12:45 p.m. from Amos Garrett to Calvert street and the festival is from noon to 5 p.m. between Calvert and Church Circle. The public is invited to this free family-friendly event filled with vendors, face painting and local entertainment. Visit annapolispride.org for more information.
"Tendancies,"an interactive gay-themed family play by gay playwright Steve Langley, will have a free staged reading today at 4 p.m. at THE ARC theater (1901 Mississippi Ave., S.E.). Directed by Gregory Ford, the reading is part of the D.C. Theater & Arts Festival. The play tells the story of a conflicted family whose members have trouble communicating but find common ground in a sex club. Sonny, 22 and openly gay, clashes with his construction worker father while his mother, also a teacher and pill addict, is their buffer. Theatergoers will get a chance to speak to the actors and interact with the performance by clapping and singing along. A Q&A will follow the reading. For free tickets, visit eventbrite.com.
MoCo Pride Party 2019 is tonight at the Rockville Town Square (200 E. Middle Ln., Rockville, Md.) from 6:30-10:30 p.m. and features "RuPaul's Drag Race" superstar Peppermint. This event includes live performances by DJ Confetti the First, BOOMscat, Malijra Belly Dance, Pretty Boi Drag and more. The public is invited out for food and drink vendors, live entertainment and a community atmosphere. Tickets start at $7.50 and are available on Eventbrite.
#TeamHusband presents Rest of GAY D.C. Drag Show at the Dew Drop Inn (2801 8th St., N.E.) tonight at 7 p.m. This show features local drag kings and queens performing a fake award show highlighting the rest of the D.C. queer scene. Includes performances by Mo Lasses, Majic Dyke, Blaq Dinamyte, Xemi the Two-Spirit and many more. Jorge Escobar hosts. For tickets and information visit eventbrite.com.
THE ARC theater (1901 Mississippi Ave., S.E.) hosts "The Belle & The Bulldagger" tonight at 7 p.m. This is the story of Belle and Di, a sophisticated femme lesbian and a dapper butch who have now matured and recall scandalous accounts of living and loving freely during the civil rights movement. Audiences will explore their journey from the bigoted South to the nation's capital. Tickets are $15. Look for the event on Facebook for details. 
Eastern Panhandle Pride in West Virginia is hosting the "Be PROUD" drag show and dance party tonight from 8 p.m.-2 a.m. at the War Memorial Building (102 East German St., Shepherdstown, W.Va.). Performers include Chastity Vain, the current Miss Gay Maryland America and Miss Hagerstown Pride; Butch Kelly, Hagerstown's current and first King of Pride; Siren, a Britney Spears impersonator; and more. Entertainment also includes a rap performance by Ryan Banks and dance music by DJ Andre. Tickets start at $10 and are available on Eventbrite.
The QWERTY dance party and drag show are tonight at Trade (1410 14th St., N.W.) from 10 p.m.-2:45 a.m. The show features music by DJ Dvonne and burlesque by drag king performer, Blaq Milk. Performances also by Adam Koussari and Jeff Prior. Visit Facebook events for more information.
Sunday, June 30
The Newseum's "Rise Up: Stonewall and the LGBTQ Rights Movement" continues its run through December 31. The Newseum is open Monday through Saturday from 9 a.m.-5 p.m. and today from 10 a.m.-5 p.m. This exhibit explores the modern gay rights movement in the U.S. and features artifacts, images and print publications exploring key moments in gay rights history including the 1978 assassination of Harvey Milk, one of the country's first openly gay elected officials; the AIDS crisis and more. Visit newseum.org for tickets and information.
Monday, July 1
Actor/singer Hugh Jackman, who's balanced his "Wolverine"-heavy movie career with an equally acclaimed Broadway career, plays an exceedingly rare local date with "Hugh Jackman: The Man. The Music. The Show" tonight at Capital One Arena (601 F St., N.W.) at 7 p.m. He's straight but an unabashed ally and show tunes lover. He played gay as Peter Allen in "The Boy from Oz." Tickets start at $25.50 at Ticketmaster.
A "Jaws" movie party is tonight at 7:45 p.m. at Alamo Drafthouse (15200 Potomac Town Pl., suite 100, Woodbride, Va.). The screening will feature interactive props and surprises. The 1975 Spielberg classic is a summer thriller favorite. Details at drafthouse.com.
Tuesday, July 2
The "Pose" viewing party continues tonight from 10-11 p.m. at the D.C. Eagle (3701 Benning Rd., N.E.). Every week the D.C. Eagle invites the public to come watch "Pose" and enjoy their spacious venue with two large screens. Register at eventbrite.com.
Wednesday, July 3
A League of Her Own (2319 18th St., N.W.) will hold Wine Down Wednesdays tonight from 6-8 p.m. Center Women and Fabulous Lesbians over 40 (FABS 40+) invite area queer women to a night of mingling with a favorite adult beverage. For more information check out their group on meetup.com.
Bookmen D.C., an informal men's gay literature group, discusses Craig M. Loftin's "Masked Voices: Gay Men and Lesbians in Cold War America" tonight at 7:30 p.m. at the Cleveland Park Library (3310 Connecticut Ave., N.W.). This is a free event and all are welcome to attend. For more information, visit bookmendc.blogspot.com.
Thursday, July 4
Venus Valhalla hosts Thirst Trap Thursdays, a weekly drag show, at Pitchers D.C. (2317 18th St., N.W.) tonight at 11 p.m. Look for the event on Facebook for details.
The Trump is a Big Baby Festival, featuring the D.C. premiere of the giant Baby Trump blimp, is today at 2 p.m. on the west side base of the Washington Monument. Prize will be awarded for the best Trump impersonator present and a men's swimsuit contest will be held. Comedian Lee Camp will perform. The Alien Rock Band will perform. Look for the event on Facebook for details.