July 5, 2019 at 2:00 pm EDT | by Yulani Rodgers
Calendar: July 5-11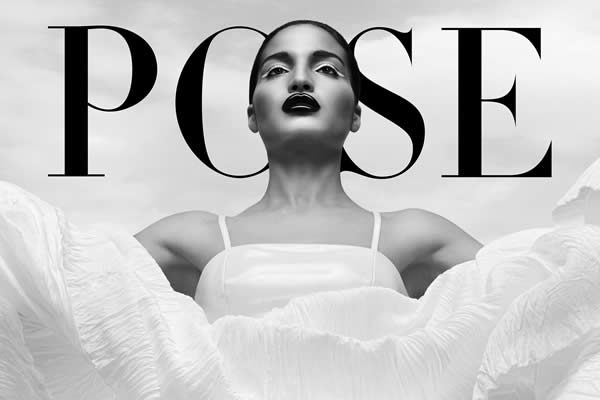 Friday, July 5
The Birds of Prey drag show is celebrating its one year anniversary at The D.C. Eagle (3701 Benning Rd, N.E.) tonight at 9:30 p.m.The group has been putting on the drag show and dance parties every Friday night. It features a rotating group of drag queens and DJs followed by an 18+ dance party. Music will be provided by DJ C Dubz and drink specials will be available. The show starts at 10 p.m. sharp and tickets range from $5-10. To purchase tickets, visit eventbrite.com.
Go Gay D.C. hosts an LGBTQ community happy hour social tonight at 6 p.m. at Freddie's Beach Bar (555 23 St., Arlington, Va.). All are welcome to enjoy the drinks while also meeting the founder of Go Gay D.C., TJ Flavell. The organization is the "newest sensation focused on friendship, leadership and service." Casual dress is suggested. To RSVP, visit eventbrite.com.
Saturday, July 6
A Gaysian & Latinx fundraiser will be held at the D.C. Eagle (3701 Benning Rd, N.E.) tonight from 9 p.m.-1 a.m. AQUA D.C. (Asian and Pacific Islander Queers United for Action) and LULAC Lambda D.C. are joining together for a special event for the community to get to know them and enjoy some drinks. There will be Jell-O shots and beer for purchase and all proceeds will benefit both organizations. Both groups serve to better connect the LGBTQ community within their respective communities. For more information, search "Gaysian & Latinx fundraiser" on Facebook.
Rayceen Pendarvis will host Story District's Out/Spoken tonight at the 9:30 club (815 V St., N.W.) at 8 p.m. The event will return its "signature blend of hilarious and heartfelt true stories that amplify LGBTQ voices and celebrates D.C. pride." Story District is an organization that gives voice to the authentic experiences of ordinary people and builds community, according to their Facebook page. Tickets are $25. To purchase, visit ticketfly.com.
Sunday, July 7
Tagg Magazine will host Ladies Tea 2019 at Hanks Oyster Bar (1624 Q St., N.W.) today at 3 p.m. This event is recurring on every first Sunday all summer long. It will include exclusive drinks and food followed by an optional dinner. Tickets are free but participants must register. Participants must be 21 years old or older to attend. To register, visit eventbrite.com.
The D.C. Eagle (3701 Benning Rd., N.E.) will host its Sunday Cruise event today from noon-3 p.m. This is a recurring event on every Sunday and features affordable drinks and an outside patio. The D.C. Eagle is a historic leather and lesbian club that serves its patrons and their "selected family." For more information, visit dceagle.com.
Monday, July 8
The Washington chapter of the Society for International Development (1129 20th St., N.W.) will meet today at 4 p.m. The Gender & Inclusive Development workgroup will plan events for the group next year. In the past, they've had events like Gender and Sexual Minorities in International Development and Digital Solutions and Integrating Gender from Design through Delivery. To register, visit sidw.org.
Speed D.C. Gay Date will host lesbian speed dating tonight at Bin 1301 Wine Bar (1301 U St., N.W.) at 8 p.m. It seeks to create a private club atmosphere and rewards its daters with discounts and complementary events. The ages its catering to is 22-44. For more information, visit speeddcgaydate.com.
Tuesday, July 9
A "POSE" viewing party will be held at the D.C. Eagle (3701 Benning Rd., N.E.) tonight at 10 p.m. This is a weekly event that allows attendees to watch the hit show with two flatscreens. "POSE" is a drama spotlighting the legends, icons and ferocious house mothers of New York's underground ball culture, a movement that first gained notice in the 1980s. The show was also recently renewed for a third season. To RSVP, visit eventbrite.com.
The University of Michigan Alumni Club of Greater Washington is hosting a Pride happy hour at Northside Tavern D.C.(1726 Connecticut Ave., N.W.) tonight at 6:30 p.m. The club will be honoring its LGBTQ friends and family all year. Tonight there will be speakers and light appetizers served. Tickets are $7. For more information and to register, visit umalumni.force.com.
Wednesday, July 10
SMYAL's (Supporting and Mentoring Youth Advocates and Leaders) Young Donors Committee is hosting a happy hour for SMYAL Allies tonight at Red Brewing Co.(209 M St., N.E.) from 6-7:30 p.m. SMYAL Allies is a recurring gift program for young professionals. As an ally members have exclusive volunteer opportunities, receive special recognition and more. To learn more and become a SMYAL Ally, visit smyal.org.
The Lambda Bridge Club meets at the Dignity Center (721 8th St., S.E.) tonight at 7:30 p.m. The club will be playing duplicate bridge games and newcomers are welcomed. The group hosts games every first and third Wednesday of the month and serves gay bridge players. No reservation is required. To find a partner, call 202-841-0279.
The Big Gay Book Group meets tonight at 7 p.m. at the Trio Bistro (1537 17th St., N.W.). They'll be discussing the book "All That Heaven Allows: An Autobiography of Rock Hudson" by Mark Griffin which has been called the "definitive biography of the deeply complex and widely misunderstood matinee idol of Hollywood's Golden Age," according to Harper Collins Publishers. It will be made into a motion picture soon as well. Newcomers are always welcomed to join the group. For more information and to register, email biggaybookgroup@hotmail.com.
Thursday, July 11
Thirst Trap Thursdays are back tonight at Pitchers D.C. (2317 18th St., N.W.) from 11 p.m-12:30 a.m. The host Venus Valhalla picks local talent to be showcased each night. Shows are held every Thursday and alcohol is available for purchase. For more information, visit pitchersbardc.com.