July 23, 2019 at 12:45 pm EDT | by Michael K. Lavers
Opposition to State Department human rights advisory commission grows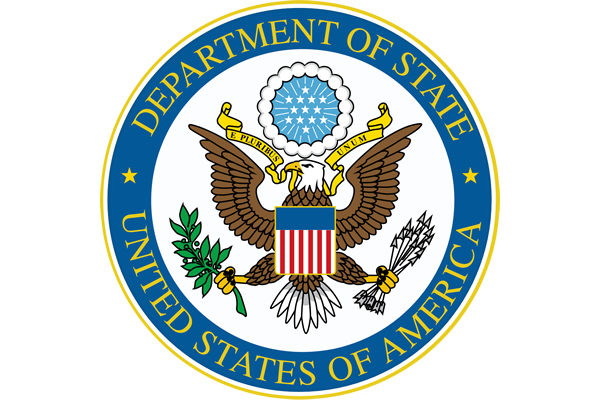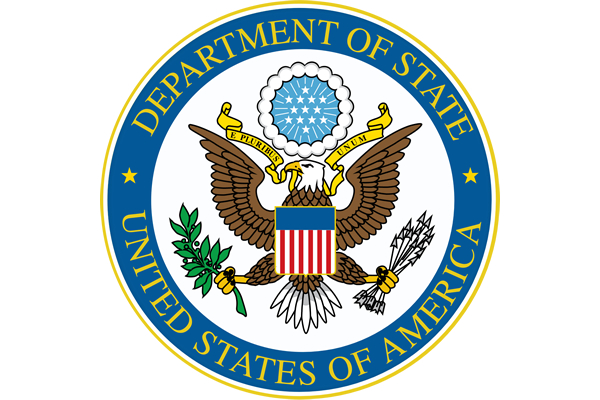 Hundreds of activists, advocacy groups, clergy and former government officials have signed letters that urge the State Department to disband its controversial human rights advisory commission.
The Human Rights Campaign, Human Rights First, Amnesty International USA, Equality California, OutRight Action International, Council for Global Equality and PFLAG are among the 178 advocacy groups on Tuesday that signed a letter to Secretary of State Mike Pompeo about the Commission on Unalienable Rights.
Former National Security Advisor Susan Rice, former U.S. Ambassador to the U.N. Samantha Power, former U.S. Ambassador to the Organization for Security and Cooperation in Europe Daniel Baer and U.S. Rep. Tom Malinowski (D-N.J.) and 37 other former government officials signed the letter. Amy Lehr of the University of Virginia School of Law, HRC Press Secretary Charlotte Clymer and Bi Women Quarterly Editor Robyn Ochs are among the hundreds of other signatories.
"We, the undersigned U.S. foreign policy, human rights, civil liberties, social justice, and faith leaders, experts, scholars, and organizations, write to express our deep concern with the Department of State's recently announced Commission on Unalienable Rights," reads the letter.
The commission, which Pompeo announced on July 8, will stress "natural law and natural rights." Mary Ann Glendon, a Harvard Law School professor who is known for her vocal opposition to marriage rights for same-sex couples, will chair it.
"We object to the commission's stated purpose, which we find harmful to the global effort to protect the rights of all people and a waste of resources; the commission's make-up, which lacks ideological diversity and appears to reflect a clear interest in limiting human rights, including the rights of women and LGBTQI individuals; and the process by which the commission came into being and is being administered, which has sidelined human rights experts in the State Department's own Bureau of Democracy, Human Rights, and Labor," reads the letter. "We urge you to immediately disband this body, and to focus your personal attention on the significant challenges currently facing the protection of human rights globally."
New York Congressman Eliot Engel and 49 other Democratic members of the U.S. House of Representatives, including Minnesota Congresswoman Ilhan Omar, last week in their own letter to Pompeo said they are "deeply concerned" over the commission.
NBC News on Tuesday reported 22 Democratic members of the U.S. Senate sent their own letter to Pompeo in which they too express their concerns. A number of presidential candidates — including U.S. Sens. Kamala Harris (D-Calif.), Elizabeth Warren (D-Mass.) and Kristin Gillibrand (D-N.Y.) — signed the letter.
More than 100 Catholic leaders in their own letter to Pompeo on Tuesday also urged him to disband the commission.
"We are Catholic theologians, community leaders and advocates working on a variety of human rights concerns," their letter reads. "As persons who live and serve in this nation, we cherish and affirm the American Declaration of Independence's assertion of the truth that all persons 'are created equal, that they are endowed by their Creator with certain unalienable Rights, that among these are Life, Liberty and the pursuit of Happiness.' We write to express our strongest objections to the goals and composition of the new Commission on Unalienable Rights."

"Our faith and our commitment to the principles of democracy require us to view every person on earth as a full human being," it adds. "We staunchly support the fundamental human rights of all people and proudly carry on the long tradition in our country of advocating for expanding human rights around the world. It is our belief that this commission will undermine these goals by promoting a vision of humanity that is conditional, limiting and based on a very narrow religious perspective that is inconsistent with the beliefs and practices of billions in this country and around the world."
The Washington Blade has reached out to the State Department for comment on the letters.
Pompeo last week defended the commission in a speech he delivered at the State Department's second annual religious freedom conference in D.C. A senior administration official with whom the Blade spoke on July 8 said the commission was "never an intention to single out a group of people, whether it be LGBTQ people, whether it be women."
Bill seeks to ensure US foreign policy promotes LGBTI rights
The three letters were sent to Pompeo a day after U.S. Rep. Dina Titus (D-Nev.) introduced a bill — the Greater Leadership Overseas for the Benefit of Equality (GLOBE) Act — that would ensure U.S. foreign policy continues to promote LGBTI rights.
The measure, among other things, would codify into a law the position of special envoy for the promotion of LGBTI rights abroad. Other lawmakers have introduced similar measures in Congress over the last year.
"No person should suffer from discrimination because of who they are or whom they love," said Titus in a press release. "Under the Trump Administration, the U.S. is failing to protect the rights of LGBTI people at home and abroad."
"This bill will help restore our role in promoting LGBTI rights around the world and punishing regimes that persecute people based on their sexual orientation or gender identity," she added.
The Trump administration earlier this year announced openly gay U.S. Ambassador to Germany Richard Grenell will lead an initiative that encourages countries to decriminalize consensual same-sex sexual relations. The President's Emergency Plan for AIDS Relief (PEPFAR) and the U.S. Agency for International Development continue to support efforts to curb the global HIV/AIDS epidemic among LGBTI people as the Blade has seen this week at the IAS Conference on HIV Science in Mexico City.
The State Department earlier this year faced criticism over its failure to publicly acknowledge Pride month and the International Day Against Homophobia, Transphobia and Biphobia. The Trump administration's opposition to LGBTI rights and its overall foreign policy continue to spark outrage among activists in the U.S. and around the world.