August 4, 2019 at 5:58 am EDT | by Staff reports
Looking back: 50 years of the Blade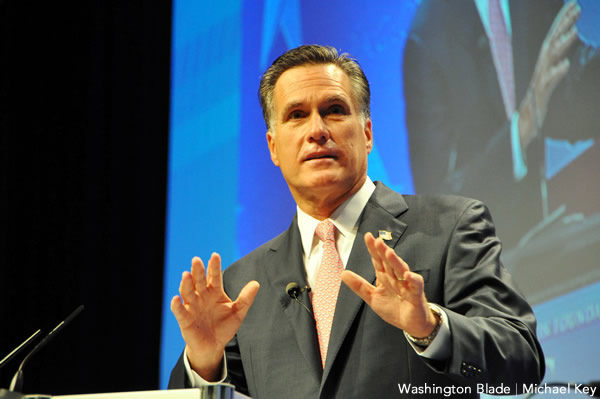 The fight over marriage equality seems like much ado about nothing these days, but just eight short years ago, Republican presidential hopefuls signed a letter affirming their opposition.
In addition to pledging their opposition, they vowed to establish a presidential commission "to investigate the harassment of traditional marriage supporters."
Among those signing on was then-Rep. Michele Bachmann, former Minnesota Gov. Tim Pawlenty, former Sen. Rick Santorum and Mitt Romney, who is now a senator.
President Obama, at the time, also opposed same-sex marriage. He later famously "evolved" and endorsed marriage equality just before winning re-election in 2012.
Take a walk down memory lane. Browse the Blade's unique 50-year archive of LGBTQ news and features at washingtonblade.com/archives.