FALL ARTS 2019 TV — It's a wrap for 'Modern Family,' 'Transparent' et. al.
'AHS' revisits '80s with new season; 'Dark Crystal' prequel is unexpected hit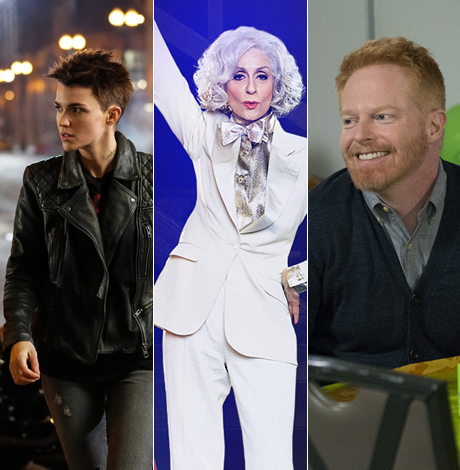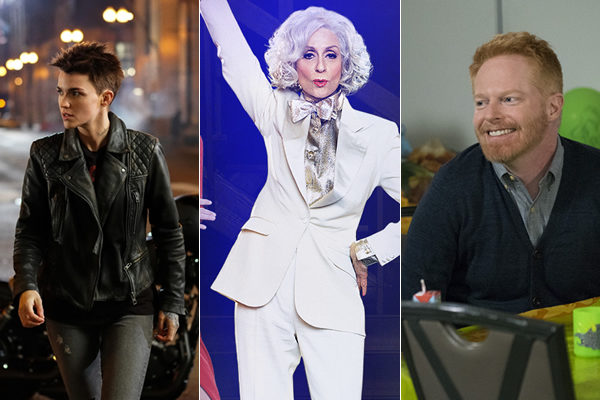 The fall 2019 TV season got off to a delightful and unexpectedly queer start with the arrival of "The Dark Crystal: Age of Resistance" on Netflix. A prequel to the 1982 cult classic movie directed by Jim Henson and Frank Oz, the 10-episode series returns to the world of Thra where a brave band of Gelflings are fighting against the evil Skeksis.
Like the movie, the series uses amazing puppetry (with some mechanical augmentation) instead of CGI. The all-star voice cast includes Taron Egerton, Helena Bonham Carter, Sigourney Weaver, Eddie Izzard, Lena Headly, Gugu Mbatha-Raw, Alicia Vikander, Simon Pegg, Harvey Fierstein and Awkwafina.
As the series unfolds, it is revealed that Deet (voiced by Nathalie Emmanuel), one of the leaders of the Gelfling rebellion, has two dads. The show also features a lesbian relationship between Tavra (Caitriona Balfe) and Onica (Natalie Dormer).
Described as "'Game of Thrones' with puppets," the series has premiered to popular and critical acclaim, especially from LGBT fans.
Netflix has also dropped season two of "Élite," a Spanish language drama that includes a resident gay couple and frank discussions of sexuality, HIV, polyamory and murder.
The ninth season of "American Horror Story" will start stalking FX viewers on Sept. 18. Inspired by horror/slasher movies from the 1980s, "1984" will star Emma Roberts and openly gay Olympic silver medalist Gus Kenworthy. The cast will also include Sarah Paulson, Billie Lourd, Cody Fern, Matthew Morrison and trans actress Angelica Ross ("Pose"); exhausted series regular Evan Peters is taking the season off.
Pro tip: If you don't subscribe to FX, you can start streaming AHS season eight (the excellent "Apocalypse") on Netflix on Sept. 24.
On Sept. 22, ESPN will present "Mack Wrestles," a 30-minute documentary film about Mack Beggs, a high school transgender wrestler from Texas.
The ground-breaking Amazon series "Transparent" will go out with a big splash on Sept. 27. After the fourth season dropped in September, 2017, the series was buffeted by accusations of sexual harassment against star Jeffrey Tambor, who was fired from the show. Creator Jill Soloway decided to end the series with a feature-length musical instead of the planned fifth and final season. "Transparent: Musicale Finale" will include the death of Tambor's character, trans woman Maura Pfefferman.
The latest series from gay media guru Ryan Murphy premieres on Netflix on Sept. 27. "The Politician" stars out actor Ben Platt as a ruthless teen who wants to be president of his high school class, and then president of the United States. Gwyneth Paltrow plays his mother; the cast also includes gay icons Bette Midler and Jessica Lange.
Several shows with LGBT characters will be starting their final seasons in September, including "9-1-1" (Sept. 23), "The Good Doctor" (Sept. 23), "Empire" (Sept. 24), "Modern Family" (Sept. 25), "The Good Place" (Sept. 26) and "How to Get Away With Murder" (Sept. 26).
Returning series with prominent LGBT characters include in "The Conners" (Sept. 24) and "Grey's Anatomy" (Sept. 26) and "Superstore" (Sept. 26).
Meanwhile on the CW, LGBT and LGBT-affirming series new and old will leap into action in October. New to the schedule is "Batwoman," which stars Ruby Rose as Bruce Wayne's lesbian cousin Kate Kane. Returning superhero shows include "Supergirl," "Arrow" (series finale), "Black Lightning" and "The Flash." Other returning series include "Dynasty," "Supernatural" (series finale) and "Riverdale."
Netflix continues to taunt the Academy by offering its movies in (very) limited theatrical release before it streams them. (It's not clear yet if these movies will hit D.C. theaters.) This fall's hybrid prestige projects include "The King" with Timothée Chalamet as King Henry V and Joel Edgerton as the troublesome Falstaff (streaming on Nov. 1), Martin Scorsese's three-and-a-half hour crime epic "The Irishman" (Nov. 27), and Noah Baumbach's "Marriage Story" with Adam Driver and Scarlet Johansson (slated to stream on Dec. 6).
HBO will air the documentary "Very Ralph" about openly gay fashion designer Ralph Lauren starting on Nov. 12. Other HBO programming with queer content includes the final season of "The Deuce" starring James Franco and Maggie Gyllenhaal (already underway) and "Mrs. Fletcher" (Oct. 27). Other notable programming includes "Watchmen," based on the DC Comics series and starring Regina King, Jeremy Irons, Don Johnson, Jean Smart (Oct. 20) and "Catherine the Great" starring Helen Mirren as the imperious czarina and Jason Clarke as the infamous Potemkin (Oct. 21).
Also expected in 2019 is an adaptation of Philip Pullman's award-winning trilogy "His Dark Materials."
Season three of the popular "The Marvelous Mrs. Maisel" debuts to Amazon on Dec. 6. The series, starring Rachel Brosnahan as an aspiring New York comic in the 1950s, has won awards for its great comedy and its examination of gender and class issues, but queer critics have been disappointed by series creator Amy Sherman-Palladino's coy treatment of sexuality on the show. Mrs. Maisel's manager Susie (the terrific Alex Borstein) is coded as a butch lesbian, complete with a leather jacket, jeans and a fisherman's cap, but the series has yet to address the character's private life. Maybe they'll crack open the closet door this season.
Finally, on Dec. 8, an old favorite returns to Showtime. Featuring a new theme song by Lizzo, "The L Word: Generation Q" revives the lesbian-focused drama that ran from 2004-2009. Returning cast members Jennifer Beals (Bette Porter), Katherine Moening (Shane McCutcheon) and Leisha Hailey (Alice Pieszecki) are joined by several new faces; the action is moved from West Hollywood to Silver Lake.
No word yet on a third season of "Pose" (it's early, though; season two just finished). "RuPaul's Drag Race" has been renewed for a 12th season but no premiere date has been announced. Same for "All Stars," which will be back for a fifth season, probably in 2020. "RuPaul's Drag Race UK" is slated for an Oct. 3 premiere on BBC Three, an online service. No word yet on Ru's daytime talk show, which had a promising test run in June.
'And Just Like That' is clunky, but shows promise
SATC reboot suffers without Samantha's irreverence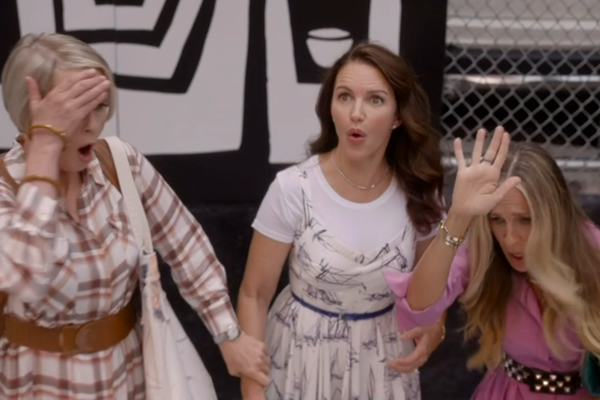 Just in time for the holidays, "And Just Like That," the 10-part "Sex and the City" (SATC) revival has premiered on HBO Max.
The first two episodes of "And Just Like That" aired on Dec. 9. One episode will air weekly until the show's Feb. 3 season finale.
I have only seen the first two episodes of "And Just Like That."
The reboot has its awkward, clunky, annoying moments, but shows glimmers of tenderness, wit, and promise.
It's not a lump of coal in your stocking. Yet, it's too soon to tell whether it's a gift from your loving, but clueless aunt or an awesome present from your BFF.
But, it's definitely worth putting under your tree.
How I miss "funky spunk" "Father Fuck" and "The Rabbit!"
If you're an SATC aficionado, you'll know that while Samantha couldn't abide "funky spunk," she longed to canoodle with a hot priest. (Naturally, he was "Father Fuck" in Samantha's fantasies.) And, you'll remember how much pleasure "the Rabbit" (a vibrator) gave Charlotte and Miranda.
Those are just a few moments that "Sex and The City" fans have missed since the arch, fashion-trend maker, sexual-taboo-breaker, HBO show's 2004 finale.
What we've pined for wasn't just the sex. It was the wit and friendship of the four bright, badass, professional, witty and, it can't be denied, privileged women, who were the stars of SATC: writer and sex columnist Carrie Bradshaw (Sarah Jessica Parker), lawyer Miranda Hobbes (Cynthia Nixon), art dealer Charlotte York (Kristin Davis) and public relations pro Samantha Jones (Kim Cattrall).
We missed hearing the ladies talk openly, and wittily, sometimes tenderly or thoughtfully, about everything from "funky spunk" to "shortcomings" to their affairs with married men to threesomes to their abortions.
After the SATC finale, there were two "Sex and the City" movies. The first, released in 2008, was mediocre. The second, released in 2010, was beyond horrible.
After all these years, it's lovely to see Carrie, Miranda, and Charlotte (along with their husbands: Big, Steve and Harry respectively).
But, there's a gaping hole! There's no Samantha!
It's no secret that Cattrall and Parker weren't getting along off-screen. Cattrall didn't want to be in "And Just Like That."
You can't blame the SATC folks for forging ahead with "And Just Like That." Interest in the SATC characters has remained high, and shows with female characters in their 50s are few and far between.
Now that Miranda, Carrie and Charlotte are in their mid-fifties, "And Just Like That" could become "The Golden Girls" of our era.
But that's not likely without Samantha, who was the essential queer sensibility of SATC.
Samantha's irreverent, she loves sex, quiets babies down with vibrators, and though she'd never cop to it, has the proverbial heart of gold.
"And Just Like That" needs an infusion of irreverence.
SATC had problems of representation. Its characters were too white and too privileged. For its time, it had a queer quotient. Carrie's best friend Stanford Blatch (the late Willie Garson) was gay, as was Charlotte's best friend Anthony Marantino (Mario Cantone). But its depictions of bisexuals, lesbians, and trans people were stereotyped at best – bi and transphobic at worst.
"And Just Like That" works hard to correct those problems.
There are several characters who are people of color — from a law school professor to an upper-class mom.
Stanford and Anthony are now a bickering married couple. And there is Che Diaz (Sara Ramirez) a "queer, nonbinary, Mexican-Irish diva," a podcaster, who is Carrie's boss.
It's great that the show is trying to do better with representation, but it's trying too hard.
We face serious issues – from parenting to grief – as we age. But, as any "Golden Girls" disciple knows, you don't lose your sense of humor or lustiness as you grow older.
If "And Just Like That," learns that, then it'll be a great show.
MTV 'True Life Crime' host reinvents genre
Dometi Pongo puts focus on victims of anti-LGBTQ violence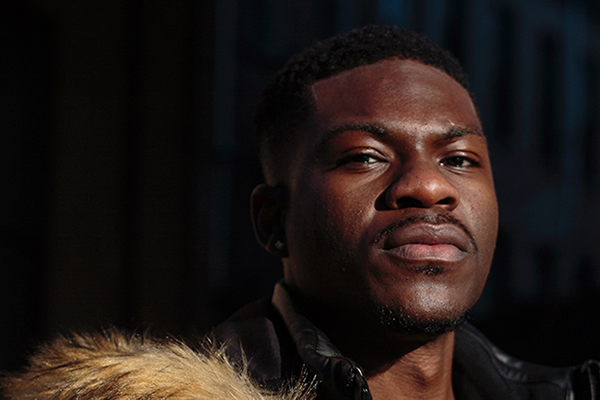 The last place most of us would expect to find a true crime show is on MTV. Yet that's exactly where you'll find "True Life Crime" and its host Dometi Pongo, who on Aug. 24 will take a journalistic deep dive into the Mississippi murder of trans teen Mercedes Williamson – just one of the brutal, tragic stories covered by the show since its debut in 2020.
They are the kinds of stories, of course, that make fans of the genre eagerly stay up late to binge watch old episodes of "Cold Case Files" or the latest Netflix serial murderer doc. But while those shows content themselves with being a guilty pleasure for their viewers, this one aims a little higher.
To begin with, it primarily covers violence against people from marginalized communities; and though it examines facts and evidence, those take a back seat to discussion of the social issues around the crimes. Instead of placing all the emphasis on the "how" and "who," the show puts it on the "why," taking the spotlight from the killer and shining it on the victim instead – a far cry from the kind of truncated treatment usually bestowed by mainstream news sources when covering crimes against marginalized people.
Pongo – a charismatic host whose passion for amplifying the stories of marginalized communities is tied to his roots in Chicago's south side – spoke to the Blade about the intentions behind the show, and the need to include the stories of LGBTQ victims.
BLADE: Besides the upcoming episode about Mercedes, this season has already covered two other cases involving anti-LGBTQ violence: the murders of Britney Cosby and Crystal Jackson, who were a lesbian couple, and Muhlaysia Booker, a trans woman of color. Did you come into the show wanting to bring visibility to these kinds of cases?
DOMETI PONGO: It's my connection to marginalized communities that made me want to do it, to talk about other marginalized communities that I'm not even a part of, but which deserve a voice as well. I'll be honest with you, at a high level I understood the dangers of homophobia and transphobia in our communities, but I didn't know the numbers. I didn't know how often victims were dead-named, how under-reported anti-trans violence goes. I didn't realize how deep this really got, until I was in the thick of it, reporting on these issues.
The first season we did the story of Kedarie Johnson, who was a gender-fluid teen that was killed in Iowa. That story really helped to open my eyes, and so for this season we wanted to double down.
BLADE: The show differs from other crime shows because it's more concerned with exploring motives and issues around the cases than it is about the facts. Is that a conscious choice?
PONGO: There's a conscious idea of either answering questions that the family never had answered, or looking at elements of the person's identity, or the world around the crime, and figure out how we can tell a fuller story. You know, in some states they can secure a murder conviction without proving motive, so you can have a family go through the entire litigation process, all the way up to the killer being convicted, and they'll never know why their loved one was killed. The pain that comes from that is gut-wrenching. So, aside from just taking you through the crime and how the person is caught, what can we add to the conversation that can give some solace to the families?
BLADE: As a host, you bring a lot to the show. You're great on camera and your passion really shines through – but you always deflect the attention toward the family and the community around the victim.
PONGO: Thank you, I appreciate you noticing that. I'm the lens through which the subject gets to tell their story. If I share something about losses and experiences that I have, it's because I know that human-to-human connection will help the subject open up. As journalists, we're told never to become the story – and now we're in this age where you have to have a social media presence, you have to have some charisma about you, you have to be a host of sorts. But I want to make sure that I'm a human first when I'm talking to these families, and I'm glad if that shines through.
BLADE: It does, and so does the fact that your show doesn't sensationalize the way others do. There's nothing tabloid about it.
PONGO: We do want to differentiate ourselves. Why would you come to MTV for a true crime story rather than other networks that have been doing them for years? We've got to put our bent on it. We're focused on talking to young folks who live in the pop culture space, and the "True Life" franchise is the perfect avenue for that, because it's all about the true lives of the subjects, and we wanted to be sure that that was highlighted.
BLADE: The focus on social justice issues certainly gives the show a youthful perspective.
PONGO: They say the young have the energy, and the elders have the wisdom, and we want to arm the energy of these young people – these bright, action-oriented young people who mobilized with the racial reckoning of 2020, who are leading the charge – we want to arm them with context and information about more stories, and how everything in our society kind of folds into what happens. Many of our episodes end with a call to action. Who do you call to change this law? Who do you email? As effective a tool social media is, so is voting, so is emailing legislators, so is getting involved in advocacy groups. We arm our audience with the information that they need to keep doing the great work they're doing.
BLADE: It's really activism taking the form of entertainment.
PONGO: That's it, 100 percent. I started out at a Black-owned radio station on the South Side of Chicago. Al Sharpton held the afternoon slot for his show, each host was very community oriented, so I cut my teeth at that intersection of information and social justice – but I'm also a fan of hip-hop, I'm a fan of music, so when I'm not doing "True Life Crime" I'm doing MTV News interviews with my favorite artists. Investigating that intersection of social justice and pop culture is where I think a lot of our power lies. I think that's where the young people are sitting right now.
BLADE: What do you hope they take away from these stories?
PONGO: If there's anything that I want people to take away it's this: After the show, whatever social justice issue we talk about, research it. Dig into it. That guilty pleasure feels a little bit less guilty if you do the work after that TV cuts off.
"True Life Crime" airs on MTV at 9 p.m. on Tuesdays. All past episodes are available to watch on the MTV website.
Show must go on- Lil Nas X's embarrassing wardrobe malfunction on SNL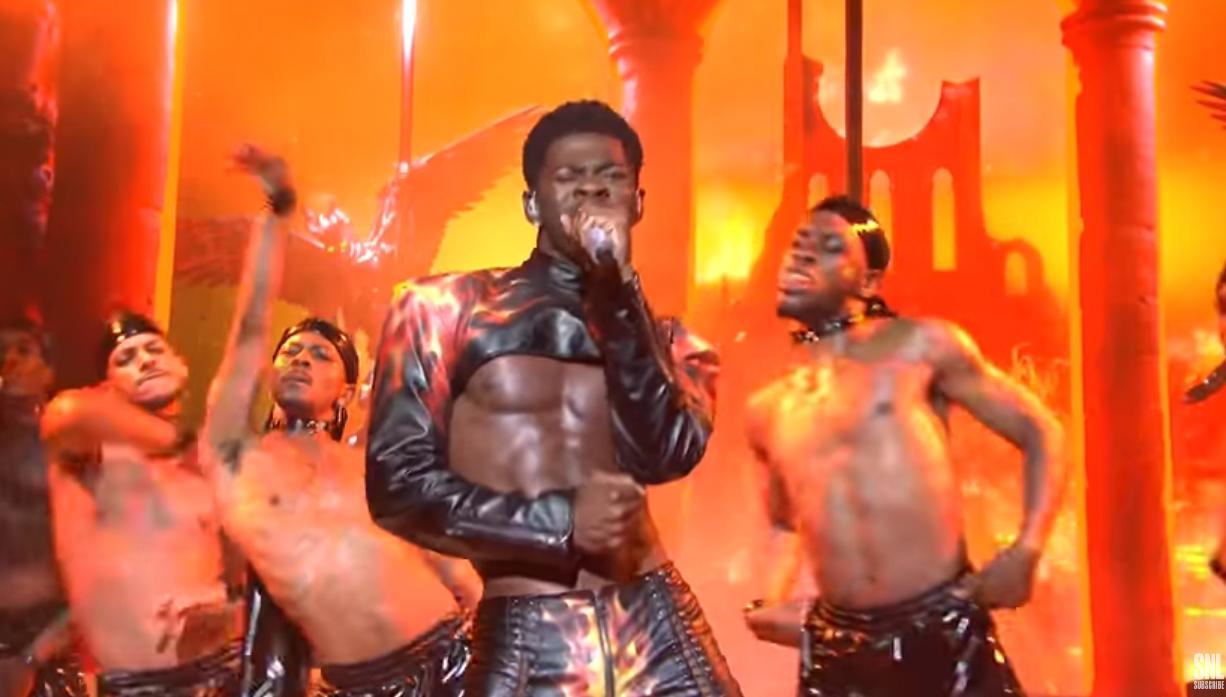 NEW YORK – Montero Lamar Hill, known by his stage name Lil Nas X, was performing his latest hit single 'Call Me By Your Name' from his album MONTERO on NBC's Saturday Night Live when his pants ripped at the crotch.
The openly out singer-songwriter- rapper glanced down then back up at the audience, covered the affected area with his hand and kept singing in what reviewers and commentators are calling "the gayest performance ever on national television" and "iconic."
WATCH: