Buttigieg attributes disparaging remarks on LGBT media to 'grumpy moment'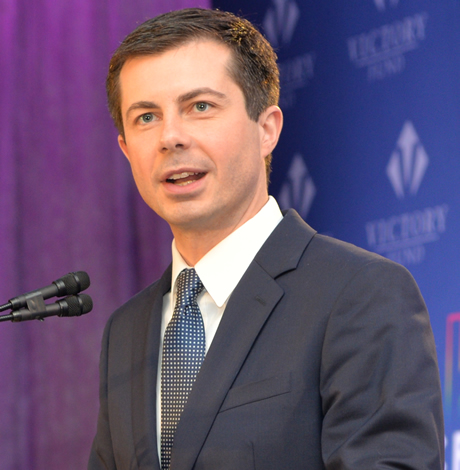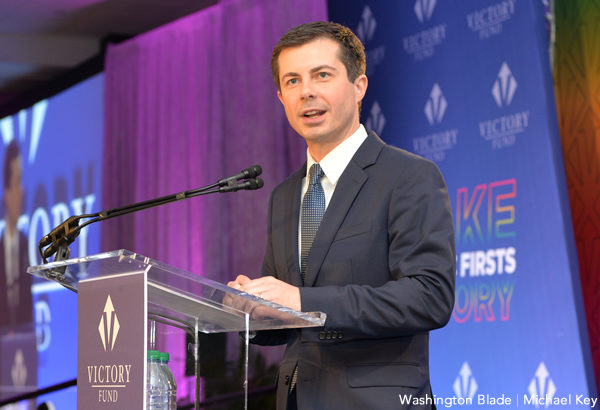 Gay presidential candidate Pete Buttigieg has reversed himself after disparaging the LGBT media this week, attributing his Trump-lite comments to having a "grumpy moment."
Buttigieg made the correction during an interview with Alex Berg of AM to DM with Buzzfeed News, who quoted a question posed to him on Twitter from Out Magazine editor Phillip Picardi about the remarks.
"I appreciate the question and the chance to clear this up," Buttigieg replied. "Just to be clear, LGBTQ media plays an important role especially at a time like this."
Buttigieg then shifted the direction of his discontent away from LGBT media to a general sense some people "tell people how to be gay."
"I was having a grumpy moment where I was thinking about some of the coverage that I do get frustrated with that seems to tell people how to be gay, and that's to be fair happening in a lot of different sources and places online in and other places," Buttigieg said.
But Buttigieg also acknowledged the situation is different for him because he's a candidate running for president.
"It's one of the reasons I was a candidate," he said. "It's healthy just not to read too many clips about yourself to begin with. I don't want to take away from the very good work that's being done in the queer media right now."
Asked whether scrutiny of his remarks against LGBT media was unfair, Buttigieg denied that was the case.
"No, look," Buttigieg said, "when you're a politician, you're fair game and even though I don't think of myself as a political, I'm running for political office, everything you say is on the record, everything you say has an impact and it's important to make sure you're saying things in the right way, and that they're having the right effect."
Buttigieg had dismissed the LGBT media during a radio interview on Sirius XM when replying to a question about individuals in LGBT circles criticizing him for presenting as masculine and not being gay enough.
In response, Buttigieg said he "can't even read the LGBT media anymore," falsely accusing LGBT outlets for writing those articles questioning his gay-ness when they were written by mainstream outlets like Slate and The New Republic.
News that Buttigieg addressed his comments answers why Zach Stafford, editor-in-chief of The Advocate, make no mention of it Friday during the LGBT forum with presidential candidates, even though he served as the moderator for the Buttigieg portion.
Stafford revealed on Twitter the next day he didn't ask the question because he knew Buttigieg addressed it on AM2DM, linking to the candidate's interview.
Ironically, Buttigieg chose to give news to a non-LGBT media outlet, although the reporter who interviewed him covers women's and LGBT issues.
Watch Buttigieg remarks here:
Mayor @petebuttigieg tells @AM2DM that he was having a "grumpy moment" when he criticized LGBTQ media and said his frustration was about coverage that "seems to tell people how to be gay" pic.twitter.com/Daxd9KFADC

— AM2DM by BuzzFeed News (@AM2DM) September 21, 2019
Comings & Goings
Roane named COO of Lambda Legal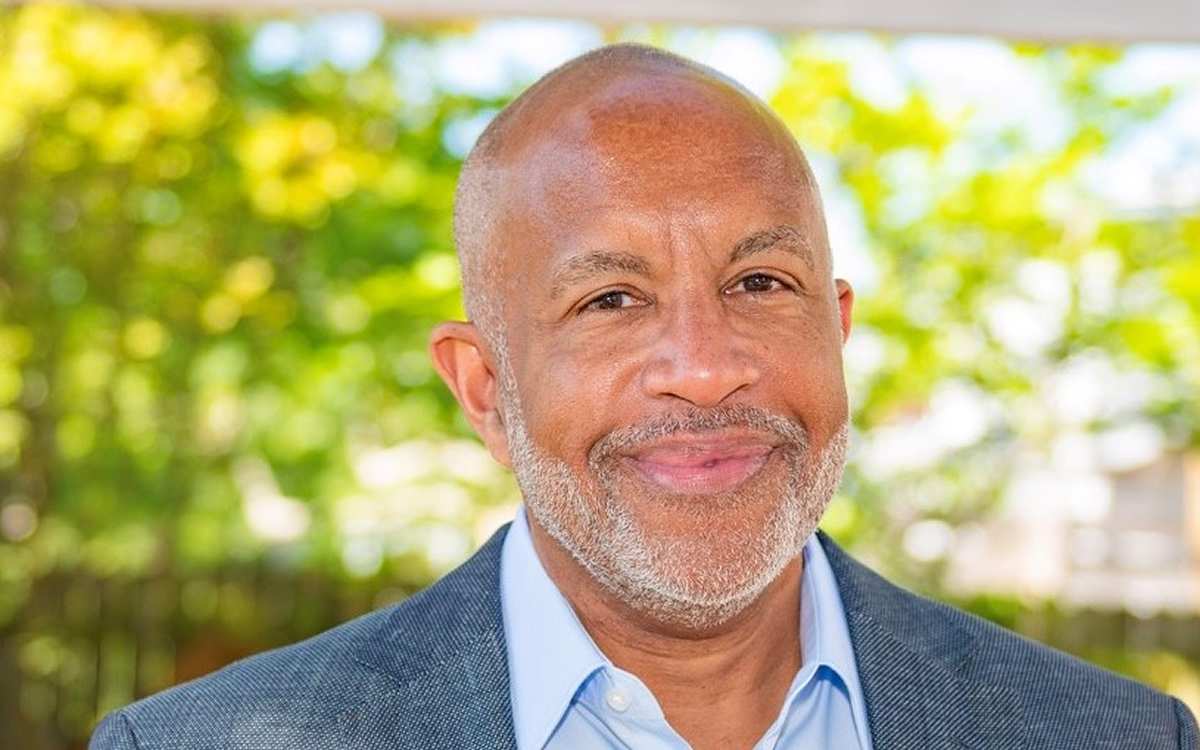 The Comings & Goings column is about sharing the professional successes of our community. We want to recognize those landing new jobs, new clients for their business, joining boards of organizations and other achievements. Please share your successes with us at: [email protected]. 
Congratulations to John Roane appointed Lambda Legal's Chief Operating Officer. On his appointment he said, "I'm delighted and honored to join Lambda Legal and its dedicated team of lawyers, paralegals, and support staff at this critical time in our movement. The forces that oppose our civil rights are organized and formidable, and Lambda Legal is our last line of defense."
Prior to joining Lambda Legal, Roane was Vice President and COO at AIDS UNITED, Inc. He has also served in that role for the Association of American Colleges of Osteopathic Medicine and with the Association of American Veterinary Colleges. He was Associate Director, Program Support Services with the DC Association of American Medical Colleges.
In his volunteer capacity, Roane was past chair of the board of directors, Finance and Administration Roundtable (FAR); former board secretary, Us Helping Us; and active with the Society of Human Resource Management, American Society of Association Executives (ASAE), Food and Friends, and Dog World Rescue. He has also volunteered with CAMP Rehoboth.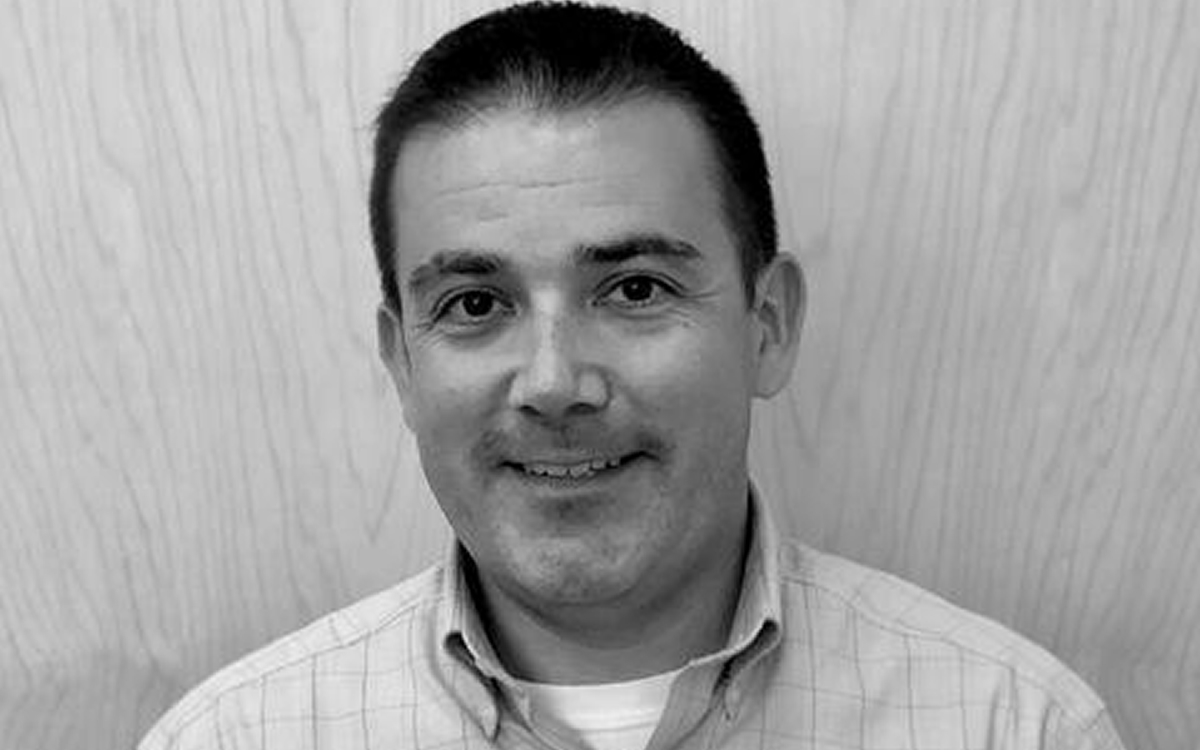 Congratulations also to Jimmy Rock for being named a partner at Edelson PC, opening the firm's Washington, D.C. office. Rock said, "I'm thrilled to be joining this team helping to redefine what it means to be part of the plaintiffs' bar." His work focuses on consumer protection and environmental cases. He is also the lead for the firm's Public Client Litigation.
Prior to joining Edelson PC, he was with the Office of the Attorney General for the District of Columbia where he helped to start OAG's Office of Consumer Protection. He also served five years as an Assistant Deputy Attorney General managing OAG's Public Advocacy Division. Rock received the Attorney General's Distinguished Service Award for Trial of Affirmative Litigation in 2015. He has served as an adjunct professor at Georgetown University Law Center; and as faculty at the National Attorneys General Training Institute's "Trial of a Complex Consumer Case." He has presented at numerous conferences.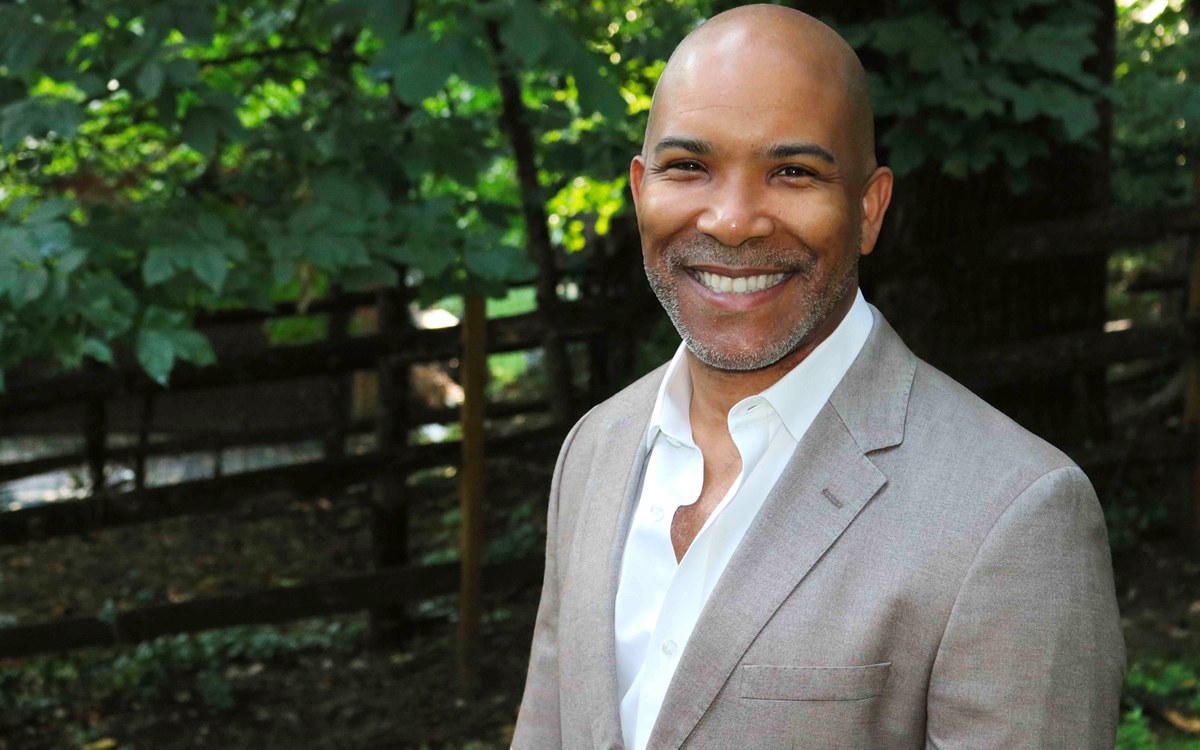 Congratulations to Torey Carter-Conneen honored with a Business of Pride award from the Washington Business Journal. On accepting the award, he said, "I am humbled and honored to receive this recognition and be among an accomplished group of fellow leaders, and especially as we celebrate Pride."
He is currently CEO of the American Society of Landscape Architects. Prior to joining ASLA, he served as COO of the American Immigration Lawyers Association and previously he was the Senior Vice President and CFO for the Center for American Progress, COO and later acting president and CEO at the LGBTQ Victory Fund and Institute.
Outside of work, Carter-Conneen sits on the executive committee of the board for Shepherd's Table in Silver Spring, Md., and serves on the board of the American Immigration Council. He and his husband Mike are fathers to two children, Drew and Aiden.
Megan Rapinoe among 17 Presidential Medal of Freedom recipients
White House ceremony to take place July 7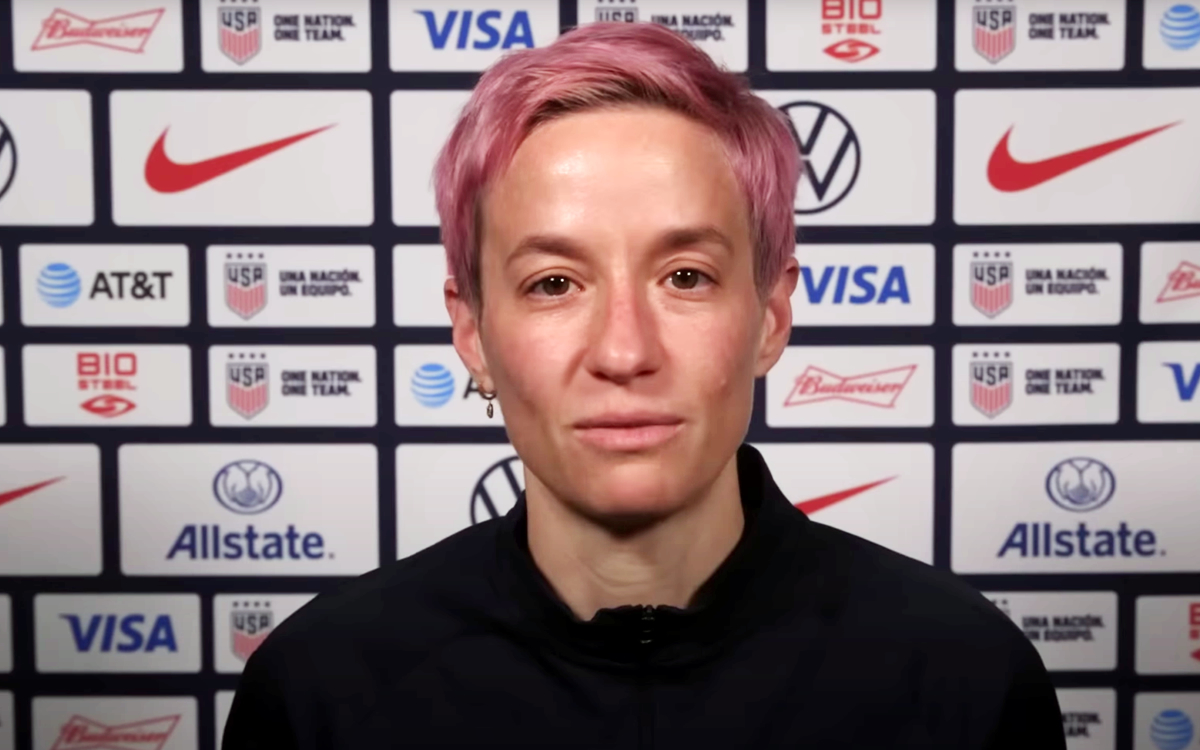 The White House on Friday released President Joe Biden's selection of recipients for bestowing the nation's highest civilian honor, the Presidential Medal of Freedom. The awards will be presented at the White House on July 7.
Included among the seventeen honorees are Megan Rapinoe, the out Olympic gold medalist and two-time Women's World Cup champion. She also captains OL Reign in the National Women's Soccer League. She is a prominent advocate for gender pay equality, racial justice and LGBTQ rights.
Also selected by the president for a posthumous recognition was Richard Trumka, the powerful labor leader and longtime Democratic ally of the LGBTQ community who passed away last August. Trumka had led the AFL-CIO since 2009 and who throughout his career, was an outspoken advocate for LGBTQ Americans, social and economic justice.
The Presidential Medal of Freedom is the Nation's highest civilian honor, presented to individuals who have made exemplary contributions to the prosperity, values, or security of the U.S., world peace, or other significant societal, public or private endeavors.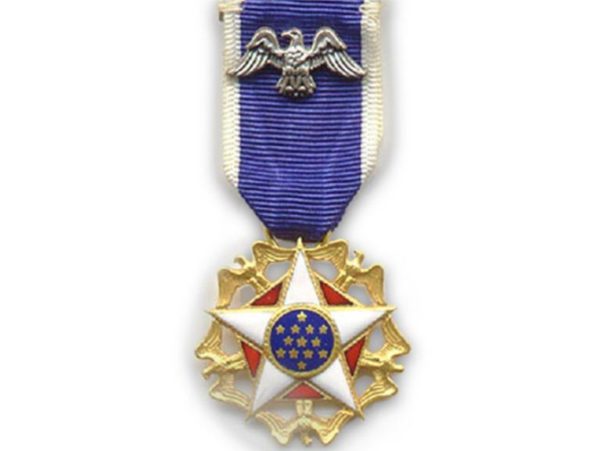 The following individuals will be awarded the Presidential Medal of Freedom:
Simone Biles
Simone Biles is the most decorated American gymnast in history, with a combined total of 32 Olympic and World Championship medals. Biles is also a prominent advocate for athletes' mental health and safety, children in the foster care system and victims of sexual assault.

Sister Simone Campbell
Sister Simone Campbell is a member of the Sisters of Social Service and former Executive Director of NETWORK, a Catholic social justice organization. She is also a prominent advocate for economic justice, immigration reform and healthcare policy.

Julieta García
Dr. Julieta García is the former president of The University of Texas at Brownsville, where she was named one of Time magazine's best college presidents. Dr. García was the first Hispanic woman to serve as a college president and dedicated her career to serving students from the Southwest Border region.

Gabrielle Giffords
Former Congresswoman Gabby Giffords was the youngest woman ever elected to the Arizona state Senate, serving first in the Arizona legislature and later in Congress. A survivor of gun violence, she co-founded Giffords, a nonprofit organization dedicated to gun violence prevention.

Fred Gray
Fred Gray was one of the first black members of the Alabama State legislature since Reconstruction. As an attorney, he represented Rosa Parks, the NAACP and Martin Luther King, who called him "the chief counsel for the protest movement."

Steve Jobs (posthumous)
Steve Jobs (d. 2011) was the co-founder, chief executive and chair of Apple, Inc., CEO of Pixar and held a leading role at the Walt Disney Company. His vision, imagination and creativity led to inventions that have, and continue to, change the way the world communicates, as well as transforming the computer, music, film and wireless industries.

Father Alexander Karloutsos
Father Alexander Karloutsos is the former Vicar General of the Greek Orthodox Archdiocese of America. After over 50 years as a priest, providing counsel to several U.S. presidents, he was named by His All Holiness Ecumenical Patriarch Bartholomew as a protopresbyter of the Ecumenical Patriarchate.

Khizr Khan
Khizr Khan is a Gold Star father and founder of the Constitution Literacy and National Unity Center. He is a prominent advocate for the rule of law and religious freedom and served on the United States Commission on International Religious Freedom under President Biden.

Sandra Lindsay
Sandra Lindsay is a New York critical care nurse who served on the front lines of the COVID-19 pandemic response. She was the first American to receive a COVID-19 vaccine outside of clinical trials and is a prominent advocate for vaccines and mental health for health care workers.

John McCain (posthumous)
John McCain (d. 2018) was a public servant who was awarded a Purple Heart with one gold star for his service in the U.S. Navy in Vietnam. He also served the people of Arizona for decades in the U.S. House of Representatives and U.S. Senate and was the Republican nominee for president in 2008.

Diane Nash
Diane Nash is a founding member of the Student Nonviolent Coordinating Committee who organized some of the most important civil rights campaigns of the 20th century. Nash worked closely with Martin Luther King, who described her as the "driving spirit in the nonviolent assault on segregation at lunch counters."
Megan Rapinoe
Megan Rapinoe is an Olympic gold medalist and two-time Women's World Cup champion. She also captains OL Reign in the National Women's Soccer League. She is a prominent advocate for gender pay equality, racial justice and LGBTQI+ rights.

Alan Simpson
Alan Simpson served as a U.S. senator from Wyoming for 18 years. During his public service, he has been a prominent advocate on issues including campaign finance reform, responsible governance and marriage equality.
Richard Trumka (posthumous)
Richard Trumka (d. 2021) was president of the 12.5-million-member AFL-CIO for more than a decade, president of the United Mine Workers, and secretary-treasurer of the AFL-CIO. Throughout his career, he was an outspoken advocate for social and economic justice.

Wilma Vaught
Brigadier General Wilma Vaught is one of the most decorated women in the history of the U.S. military, repeatedly breaking gender barriers as she rose through the ranks. When she retired in 1985, she was one of only seven women generals in the Armed Forces.

Denzel Washington
Denzel Washington is an actor, director, and producer who has won two Academy Awards, a Tony Award, two Golden Globes, and the 2016 Cecil B. DeMille Lifetime Achievement Award. He has also served as National Spokesman for the Boys & Girls Clubs of America for over 25 years.

Raúl Yzaguirre
Raúl Yzaguirre is a civil rights advocate who served as CEO and president of National Council of La Raza for thirty years. He also served as U.S. Ambassador to the Dominican Republic under President Barack Obama.
U.S. orders 2.5 million more monkeypox vaccine doses
CDC has reported roughly 350 cases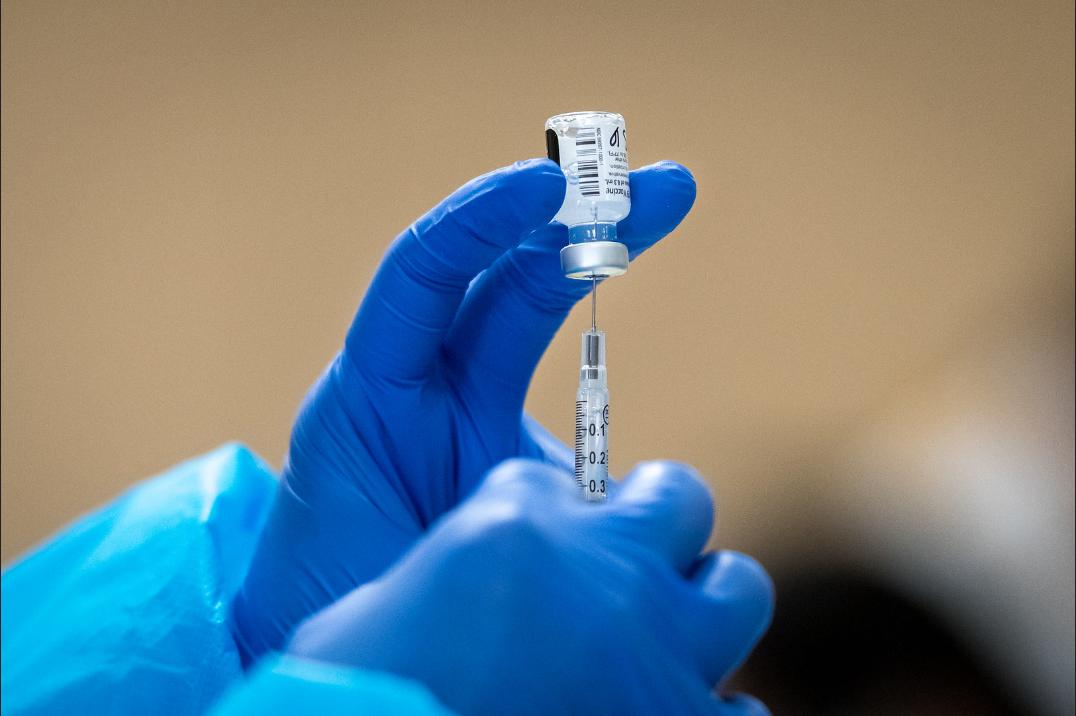 The U.S. Department of Health and Human Services announced Friday that it has ordered an additional 2.5 million doses of Bavarian Nordic's JYNNEOS, an FDA-licensed vaccine indicated for prevention of smallpox and monkeypox, for use in responding to current or future monkeypox outbreaks and as part of U.S. smallpox preparedness.
Deliveries from this latest order of the Bavarian Nordic's Jynneos vaccine will begin arriving at the Strategic National Stockpile (SNS) later this year and will continue through early 2023 HHS said in a statement.
"We are working around-the-clock with public health officials in states and large metro areas to provide them with vaccines and treatments to respond to the current monkeypox outbreak," said HHS Secretary Xavier Becerra. "This order of additional JYNNEOS vaccine will help us push out more vaccine quickly, knowing that we have more doses on the way in the coming months — and is only possible because of our longstanding investment in smallpox and monkeypox preparedness."
The order announced today is in addition to the 500,000 doses of government-owned vaccine the company is producing in 2022 for use in the current response to monkeypox in the U.S and brings the total vaccine doses to be delivered in 2022 and 2023 to more than 4 million.
The company will produce these doses in liquid frozen form using vaccine already manufactured in bulk under an existing 10-year contract with the Biomedical Advanced Research and Development Authority, within the HHS Office of the Assistant Secretary for Preparedness and Response; that contract was part of ongoing national preparedness efforts against smallpox.
"The medical countermeasures available to help respond to the current outbreak are the result of years of investment and planning made possible through the ongoing work between HHS and private industry," said Gary Disbrow, director of the Biomedical Advanced Research and Development Authority. "We are pleased that we have been able to work with our partners at Bavarian Nordic to accelerate delivery of vaccines that can help keep people safe and stem the spread of the virus."
BARDA supported the development of JYNNEOS, which is approved by the FDA to prevent smallpox and monkeypox. The U.S. government owns enough smallpox vaccine — JYNNEOS and ACAM2000 — to vaccinate millions of Americans, if needed.
As of June 24, ASPR's SNS held approximately 65,000 doses of JYNNEOS in immediate inventory with delivery of an additional 300,000 doses in the coming days. On June 28, HHS announced that it would immediately make available 56,000 doses and soon after would make available 240,000 additional doses. The SNS also has more than 100 million doses of ACAM2000 which was developed with SNS support and is approved by FDA for use in preventing smallpox. The Centers for Disease Control and Prevention currently has an expanded access Investigational New Drug protocol which allows use of ACAM2000 for monkeypox.
In addition, the SNS has over 1.7 million treatment courses of the smallpox antiviral drug TPOXX, which was developed with BARDA support and can be used to treat individuals with monkeypox under an appropriate regulatory mechanism. CDC currently has an expanded access Investigational New Drug protocol which allows its use for monkeypox.

As of June 29, the CDC has received reports of approximately 350 cases of monkeypox in the U.S., primarily among men who have sex with men.
To learn more about monkeypox, visit cdc.gov/monkeypox.