Buttigieg attributes disparaging remarks on LGBT media to 'grumpy moment'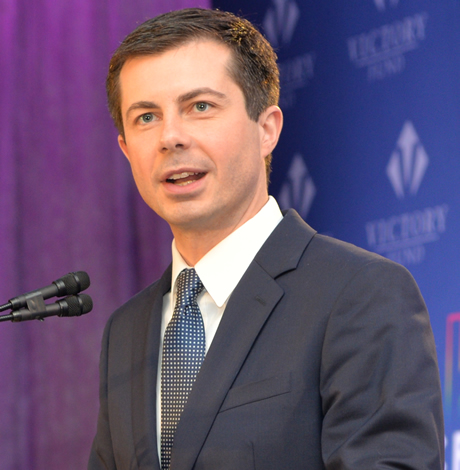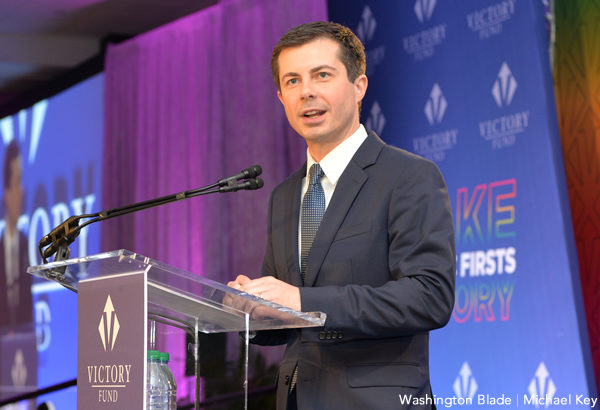 Gay presidential candidate Pete Buttigieg has reversed himself after disparaging the LGBT media this week, attributing his Trump-lite comments to having a "grumpy moment."
Buttigieg made the correction during an interview with Alex Berg of AM to DM with Buzzfeed News, who quoted a question posed to him on Twitter from Out Magazine editor Phillip Picardi about the remarks.
"I appreciate the question and the chance to clear this up," Buttigieg replied. "Just to be clear, LGBTQ media plays an important role especially at a time like this."
Buttigieg then shifted the direction of his discontent away from LGBT media to a general sense some people "tell people how to be gay."
"I was having a grumpy moment where I was thinking about some of the coverage that I do get frustrated with that seems to tell people how to be gay, and that's to be fair happening in a lot of different sources and places online in and other places," Buttigieg said.
But Buttigieg also acknowledged the situation is different for him because he's a candidate running for president.
"It's one of the reasons I was a candidate," he said. "It's healthy just not to read too many clips about yourself to begin with. I don't want to take away from the very good work that's being done in the queer media right now."
Asked whether scrutiny of his remarks against LGBT media was unfair, Buttigieg denied that was the case.
"No, look," Buttigieg said, "when you're a politician, you're fair game and even though I don't think of myself as a political, I'm running for political office, everything you say is on the record, everything you say has an impact and it's important to make sure you're saying things in the right way, and that they're having the right effect."
Buttigieg had dismissed the LGBT media during a radio interview on Sirius XM when replying to a question about individuals in LGBT circles criticizing him for presenting as masculine and not being gay enough.
In response, Buttigieg said he "can't even read the LGBT media anymore," falsely accusing LGBT outlets for writing those articles questioning his gay-ness when they were written by mainstream outlets like Slate and The New Republic.
News that Buttigieg addressed his comments answers why Zach Stafford, editor-in-chief of The Advocate, make no mention of it Friday during the LGBT forum with presidential candidates, even though he served as the moderator for the Buttigieg portion.
Stafford revealed on Twitter the next day he didn't ask the question because he knew Buttigieg addressed it on AM2DM, linking to the candidate's interview.
Ironically, Buttigieg chose to give news to a non-LGBT media outlet, although the reporter who interviewed him covers women's and LGBT issues.
Watch Buttigieg remarks here:
Mayor @petebuttigieg tells @AM2DM that he was having a "grumpy moment" when he criticized LGBTQ media and said his frustration was about coverage that "seems to tell people how to be gay" pic.twitter.com/Daxd9KFADC

— AM2DM by BuzzFeed News (@AM2DM) September 21, 2019
Forthcoming GLAAD study finds signs of progress in effort to combat HIV stigma
Prejudice against people with HIV/AIDS remains a problem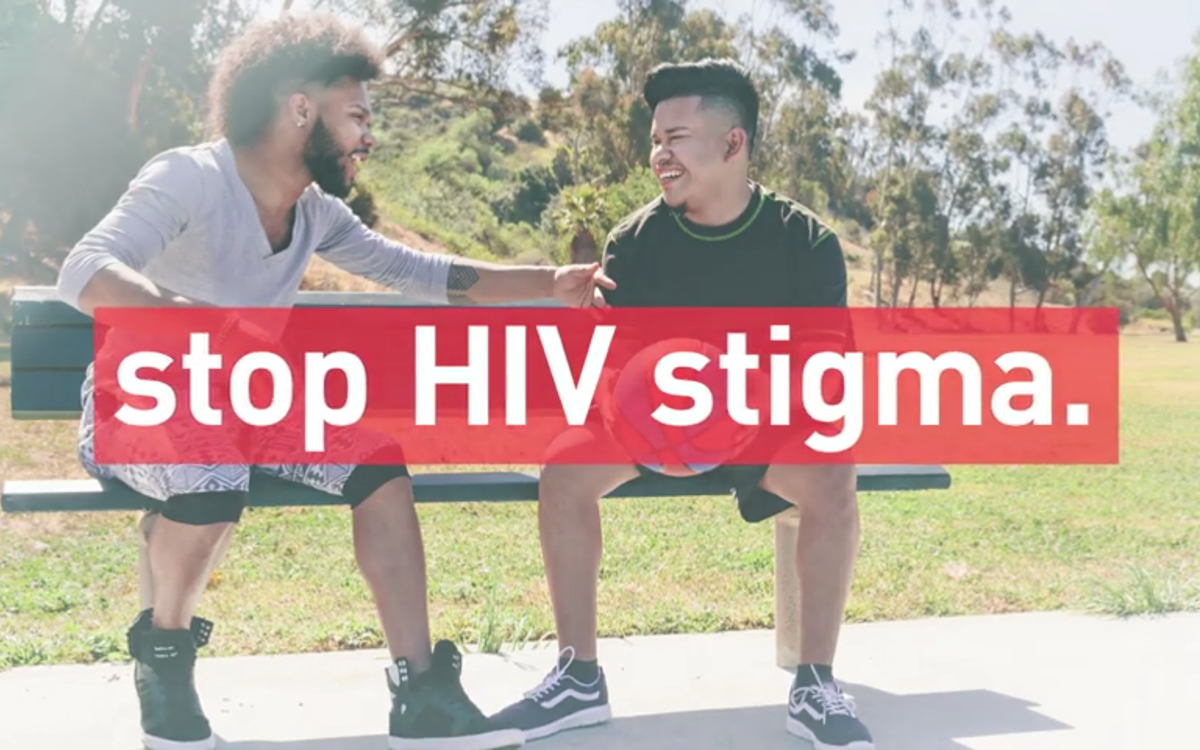 A welcome sign that some progress has been made in efforts to combat stigma, data from a forthcoming study by GLAAD found that Americans have become increasingly comfortable interacting with people who are living with HIV.
GLAAD, the largest LGBTQ media advocacy organization, shared an advance copy of its 2022 State of HIV Stigma Study with the Washington Blade ahead of its scheduled release Thursday during World AIDS Day.
The study's documentation of the substantial increase in the percentage of respondents who said they would feel comfortable interacting with people living with HIV — up from 36 percent in 2020 to 43 percent this year — was hardly the only metric pointing to possible improvements with respect to the stigmatization of HIV in America.
At the same time, other findings in the report present a grimmer picture. As GLAAD President Sarah Kate Ellis said in a statement, the data underscores the need to "dramatically accelerate public health messaging about HIV and visibility about HIV in the media for it to be understood as the treatable, untransmittable and preventable condition it is."
Ninety percent of respondents said they believe stigma around HIV persists, Ellis noted. And GLAAD's study offers some insight into how and why, looking at a variety of different types of evidence.
For example, it documents the prevalence of false and medically inaccurate beliefs about how and to whom the virus is transmitted (revealing that fewer people now believe "only certain groups of people get HIV.") It assesses the extent to which respondents saw stories in the media about people living with HIV (with only one in three reporting that they had.) And it provides some insight into the relative efficacy of public health messaging around risk reduction strategies (a good sign: Knowledge about the use of pre-exposure prophylaxis for the prevention of HIV has increased.)
Some of the conclusions that can be gleaned from GLAAD's study have broader applicability to the stigmatization of other diseases and health conditions.
Last month, the group published a summary of its qualitative interviews on stigma, writing: "We heard people mention a few similarities between COVID-19 and HIV as it relates to the stigma that both viruses carry, much of it centered around an initial lack of education, and fear of transmission."
As Ellis said in her statement about the forthcoming study, "Newly-released data show how stigma, inadequate resources and lack of comprehensive public health messaging set back the fight against HIV during the COVID-19 pandemic and delayed response to the monkeypox virus (mpox) outbreak this year."
GLAAD has published annual State of HIV Stigma Studies since 2020, a project that is funded by Gilead's COMPASS initiative. The report can be found on the group's End HIV Stigma page, with a downloadable PDF available here.
New India Supreme Court chief justice seen as LGBTQ ally
D.Y. Chandrachud applauded activists during Aug. 31 speech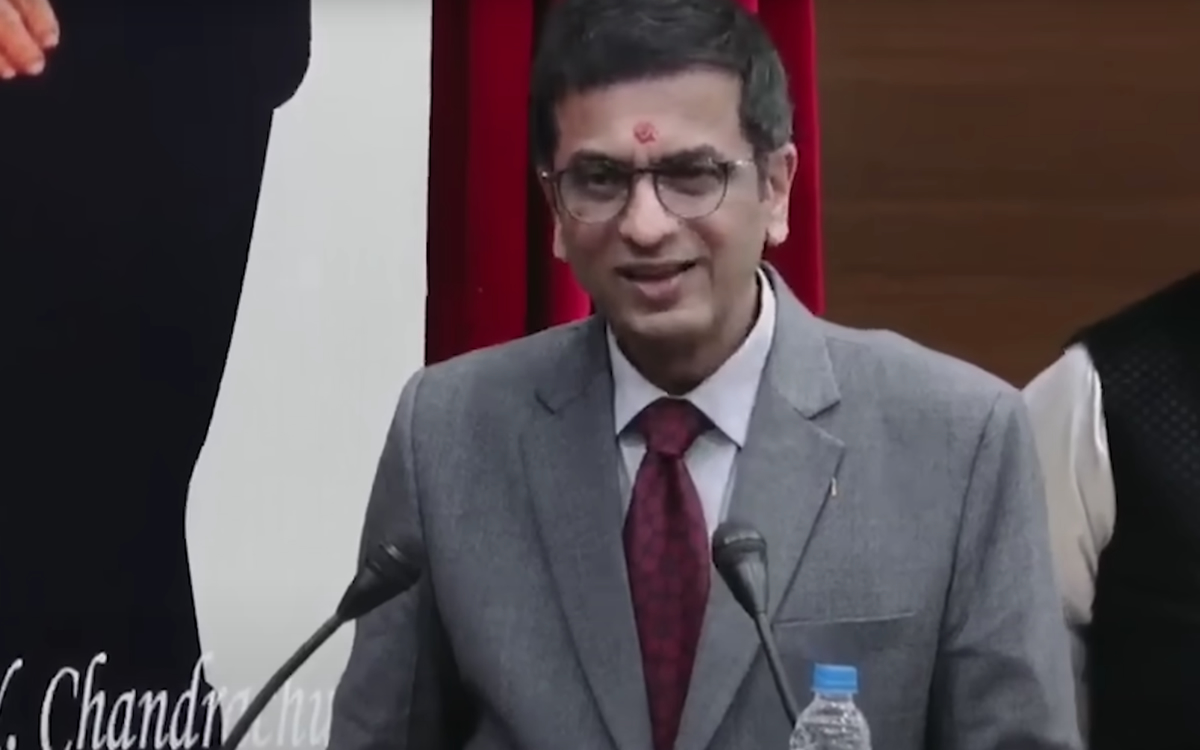 The struggle for equality in the world's biggest democracy took a giant step forward in 2018 with the decriminalization of homosexuality, but the fight is not over.
Though homosexuality is now decriminalized in India, same-sex marriage is still not legalized. In other words, same-sex couples can love but cannot marry. The pain in the community is visible. Since same-sex marriage is not legally recognized, it affects a spectrum of rights available to heterosexual couples that include the transfer of property and access to medical facilities.
Several marriage equality cases have been filed in the Delhi High Court and in other courts across the country.
Two petitions filed by gay couples came to the India's Supreme Court on Nov. 25 asking for recognition of same-sex marriage under the Special Marriage Act, 1954. A bench led by the new Chief Justice D. Y. Chandrachud issued a notice to the federal government and the attorney general and posted the matter for further hearing after four weeks.
Life Insurance Corporation of India (LIC), a public sector insurance company under India's Finance Ministry, last month appeared to recognize a same-sex couple who lives in Kolkata. The arrival of the Supreme Court's new chief justice is an additional ray of hope for the country's LGBTQ and intersex community.
On many occasions, Chandrachud has signaled his support for the community. For instance, while speaking at the British High Commission in New Delhi, the Indian capital, on Aug. 31, Chandrachud said that decriminalization of homosexuality alone cannot achieve equality, and it must extend to "all spheres of life," including home, workplace, and public places.
Chandrachud has been expressing his observations and opinions on the issue of LGBTQ rights in India, even when he was not the chief justice but a Supreme Court judge. Chandrachud, while speaking at the British High Commission event, which focused on the future of the country's LGBTQ and intersex rights movement, said society owes a debt of gratitude to every individual who formed and continues to form a part of the struggle for equality.
"Perhaps, we need a little more than love," highlighted Chandrachud at the New Delhi event while calling for structural change in society to let the LGBTQ community live a life of autonomy and dignity.
The Supreme Court in 2018 struck down the law decriminalizing homosexuality. Chandrachud was on the Supreme Court in 2018 when it decriminalized homosexuality between consenting adults and recognized sexual autonomy as a basic right of individuals.
"While the decision in Navtej was momentous, we have a long way to go. The Beatles famously sang 'All you need is love, love; Love is all you need.' At the risk of ruffling the feathers of music aficionados everywhere, I take the liberty to disagree with them and say – perhaps, we need a little more than love," highlighted Chandrachud. "At the heart of personal liberty lies the freedom to choose who we are, to love whom we will, and to live a life that is true to our most authentic selves, not only without the fear of persecution but in full-hearted joy and as equal citizens of this country."
Navtej Singh Johar v. Union of India was the historical judgment that struck down the criminalization of homosexuality in India.
"The accomplishment of this simple yet crucial task would breathe life into the decision in Navtej," said Chandrachud. "It is not merely the black letter of the law that these changes must take place in, but in the heart and soul of every Indian. Heteronormativity — in every sense of the word — must give way to a plurality of thought and of existence."
Chandrachud in August said that justice can quickly be undone if people do not continue with the right discourse to safeguard the interests of marginalized groups. Chandrachud also highlighted in the same event that the decriminalization of homosexuality is not sufficient for members of the LGBTQ community to realize their rights. He was referring to the withdrawal of an advertisement of Karva Chauth featuring same-sex couples.
Karva Chauth is the Indian festival celebrated by Hindus in northern India in which wives keep a day-long fast for their husbands and perform rituals for the long life and well-being of their husbands.
The advertisement showed female couples celebrating Karva Chauth, and faced backlash over the internet and immediately firm withdrew it. Meanwhile, the marriage equality case the Supreme Court heard on Nov. 25 and Chandrachud's position as chief justice has brought renewed hope among LGBTQ and intersex activists and the broader community.
"It is heartening that D.Y Chandrachud was recently appointed as the Chief Justice of India. His opinions on abortion, privacy, women's entry into the Sabarimala temple, adultery, and gay rights (to name a few) have been progressive and brought about much-needed change," said Kanav Narayan Sahgal, communications manager at Nyaaya, Vidhi Center for Legal Policy. "With an uncooperative central government, and a largely conservative society, the ball is now in the hands of the Supreme Court."
Ankush Kumar is a freelance reporter who has covered many stories for Washington and Los Angeles Blades from Iran, India and Singapore. He recently reported for the Daily Beast. He can be reached at [email protected]. He is on Twitter at @mohitkopinion.
Inside the battle over Republican Senate votes for Respect for Marriage Act
Some advocates for religious liberty joined forces with LGBTQ groups to play a vital role in passage of the Respect for Marriage Act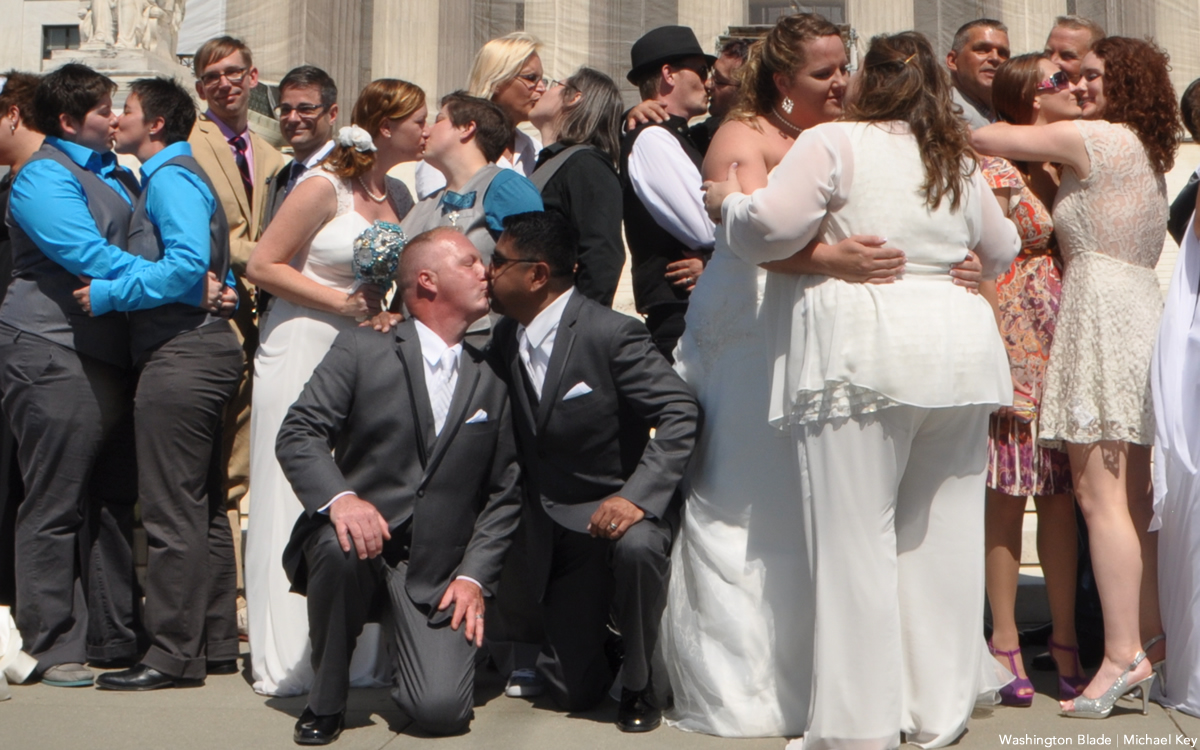 The U.S. Senate passed the Respect for Marriage Act on Tuesday 61-36, clearing the threshold required to secure a filibuster-proof majority by just one vote, thereby sending the bill on its way to becoming law.
The landmark legislation's path out of the evenly divided upper chamber was, until that 60th "yea" vote, far from clear. Tuesday's passage of the Respect for Marriage Act marked the third time this month in which a few Republican senators held the keys to its fate.
Before and just after Thanksgiving break, the Senate managed to avoid having to debate amendments to the bill proposed by some conservative members of the Republican caucus who felt the bipartisan addition of supplemental protections for religious liberties was insufficient.
Success on the first procedural move was won with a margin of just two Republican senators who voted with their Democratic colleagues. The second, with only one.
Had the Senate chosen instead to consider these amendments, the Respect for Marriage Act could easily have been defeated, with time running out to pass legislation before the new Congress is seated in January, at which point control of the House will flip from blue to red.
Particularly in the days leading up to this week's votes, lobbyists with a wide spectrum of views on the Respect for Marriage Act were laser focused on winning over members of the small camp of GOP senators who were on the fence or, perhaps, relatively tepid in their support for (or opposition to) the bill.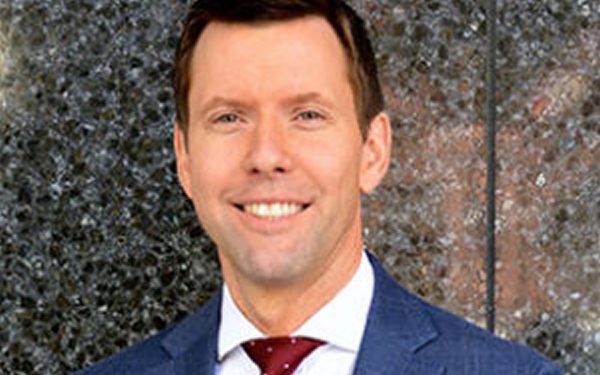 Among the parties representing special interests engaged in ongoing discussions with Senate Republicans was Tim Schultz, president of the 1st Amendment Partnership (1AP), a nonprofit group focused on education and public engagement to promote and protect religious freedom. Schultz's work on behalf of the organization includes some lobbying activity.
Speaking with the Washington Blade by phone on Tuesday before the final vote was held, Schultz said the key to winning support from these Republican senators was to show them how the Respect for Marriage Act does not threaten – and in some respects, may in fact strengthen – protections for religious liberty.
Other GOP senators opposed to the bill cited different reasons, arguing for example that it is unnecessary or improper for the legislature to preempt the fallout of a potential future U.S. Supreme Court ruling on same-sex marriage.
Schultz noted that unlike the conservative lawmakers whose primary focus was on religious freedoms, these other objections raised by Senate Republicans were mostly brought forth by members who were never going to vote in favor of the Respect for Marriage Act in the first place. In some cases, they believed the landmark cases establishing marriage equality as a fundamental right in the United States were wrongly decided, which is a non-starter.
"The lawmakers who have been the margin of victory [in key votes] have cared a lot about religious protections," Schultz said. They are sincere in their efforts to understand precisely whether and how religious liberties might be affected by passage of the Respect for Marriage Act, he said. "They are serious in their efforts to try to get their arms around those questions."
The primary arguments happening in the Senate "have been held by [Republican Senators] who all have a broad conception of religious freedom," Schultz said. "So, the question has been, 'is this sufficient? Or should we demand quite a bit more?'"
Engaging these GOP lawmakers, he said, often involved "trying to get the senators accurate information, including responses from faith groups and scholars." This sometimes required addressing and dispelling arguments against the legislation "point by point," Schultz added.
Schultz said it was an amusing twist to lock horns over the Respect for Marriage Act with other groups that promote and fight for religious liberties, organizations with which he has some deep and longstanding relationships.
"It's weird, because I am a professional religious freedom advocate and I share their conception of religious liberty. But I think their analysis of this bill is incorrect. So, it's been a bit strange to be having an argument among folks who, otherwise, I agree with."
Strange bedfellows?
The bill's passage through the Senate could be read as a signal of the efficacy of a model of government relations by which LGBTQ groups in some circumstances can reach mutually beneficial compromises with organizations that are concerned with religious liberty, Schultz said.
Compromise was also the goal for the bipartisan coalition of lawmakers in the House and Senate who sponsored, co-sponsored, or otherwise championed the Respect for Marriage Act.
Writing the legislation within bounds of universally accepted constitutional precepts, part of their aim was to lessen the likelihood that it might face a successful legal challenge. The other primary reason for backing a narrowly construed bill: greater chances of securing the support necessary from congressional Republicans to get it passed.
But the Respect for Marriage Act was conservative in focus, if not in effect, from the jump. It was meant to address the very specific consequences and fallout for same-sex couples that would result if the U.S. Supreme Court's conservative supermajority opts to overturn or substantially weaken the two landmark rulings that established marriage equality as a constitutional right in America.
Practically speaking, however, compromise did not come at a cost. "This will be the biggest federal legislative victory for gay rights since the repeal of "Don't Ask, Don't Tell," Schultz said. (Incidentally, that hard-won victory also happened during a lame duck session, following the 2010 midterm elections.)
Though some groups acknowledged its limitations, the Respect for Marriage Act was publicly backed by a diverse swath of LGBTQ civil rights and legal advocacy organizations, including: the Human Rights Campaign, the National Center for Transgender Equality, GLSEN, PFLAG National, GLAAD, Equality California, the Transgender Legal Defense and Education Fund, and Lambda Legal, the Interfaith Alliance, the National Center for Lesbian Rights, LGBTQ Victory Fund, and the National LGBTQ Task Force.
The Respect for Marriage Act faced a tumultuous road to passage through Congress
In July, the House passed the Respect for Marriage Act with a decisive margin, picking up 47 Republican "yeas" for a total of 267 votes in favor of the bill (with 157 members, all Republican, voting no).
At the time, there was little to no concern expressed publicly by GOP lawmakers in either chamber over the Respect for Marriage Act's threat to religious liberties, Schultz said. He added that this may be explained, at least to some extent, by members' focus on the then-upcoming Nov. 8 midterm elections.
After Congress reconvened with Republicans poised to take control of the House next year, the Biden administration and congressional Democratic leadership had made clear that the Respect for Marriage Act would be a top priority for the brief legislative session before the next Congress is seated in January.
"By the Monday after election week, people started focusing again," Schultz said. "It was game time."
Logistically, it was a heavy lift for Congress. Lawmakers had just a few weeks to pass legislation and cobble together end-of-year must-pass spending packages.
Democratic congressional leadership were under pressure from President Biden to allocate more funding for COVID-19 and aid to Ukraine, proposals that both faced resistance from their Republican colleagues. The Senate was way behind on the National Defense Authorization Act, another must-pass bill to fund the military that happens to also require a lengthy review process. And finally, momentum was building behind the bipartisan legislative proposal to revise the Electoral Count Act.
For the key GOP senators, all other considerations were secondary to religious liberty
As the Senate vote neared, campaigns by special interest groups were dialed up, including by opponents of the bill, which ranged from extreme anti-LGBTQ organizations deemed hate groups by the Southern Poverty Law Center to conservative think tanks with close ties to Capitol Hill.
Liberty Counsel President Matt Staver made the outrageous argument that the protections for same-sex couples provided in the Respect for Marriage Act would lead to "pedophilic marriages," perpetuating the dangerous lie that queer people are linked to child sexual abuse.
Fortunately, "the crazy stuff you see online doesn't penetrate into how senators talk about and think about this stuff," Schultz said. "They are concerned with substantive objections" to the Respect for Marriage Act.
And while there was some discussion of the deadly Nov. 19 shooting at an LGBTQ nightclub in Colorado Springs, the tragedy did not play a major part in GOP senators' deliberations over passage of the Respect for Marriage Act, Schultz said – perhaps partly because much of the substantive talks had already happened with the Senate vote just days away.