Trump brings up global initiative to decriminalize homosexuality at U.N.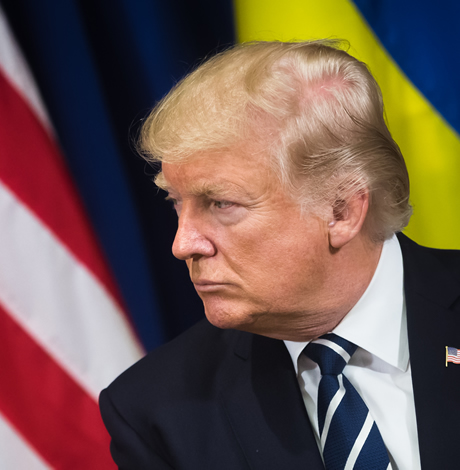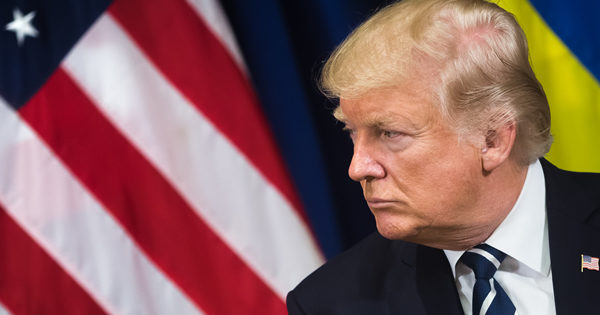 In a surprise move, President Trump included in his speech before the United Nations on Tuesday his administration's global initiative to decriminalize homosexuality in the more than 70 countries where it remains illegal.
"My administration is working with other nations to stop criminalizing of homosexuality," Trump said. "And we stand in solidarity with LGBT people who live in countries that punish, jail and execute people based upon sexual orientation."
The remarks mark the first time ever outside of Twitter Trump has acknowledged the global initiative, which is being spearheaded by U.S. Ambassador to Germany Richard Grenell, the highest-ranking openly gay person in the Trump administration.
.@POTUS @realDonaldTrump at #UNGA: "My administration is working with other nations to stop criminalizing of homosexuality and we stand in solidarity with LGBTQ people who live in countries that punish, jail or execute individuals based upon sexual orientation." pic.twitter.com/U3q8Ojvlam

— Gregory T. Angelo (@gregorytangelo) September 24, 2019
White House Deputy Press Secretary Judd Deere echoed the President's message in response to the Washington Blade's request seeking background on the decision-making that led to the inclusion of those words in Trump's speech and what comes next.
"It was an opportunity to deliver an important message to world leaders and a global audience that the U.S. will not stand for the criminalizing of homosexuality," Deere said.
It's not the first time a U.S. president has brought up LGBT rights in a speech before the United Nations. That distinction belongs to President Obama, who included gays and lesbians in a speech addressing the General Assembly in 2011.
"No country should deny people their rights to freedom of speech and freedom of religion, but also no country should deny people their rights because of who they love, which is why we must stand up for the rights of gays and lesbians everywhere," Obama said.
In 2011, Hillary Clinton gave an entire speech before United Nations delegates in Geneva devoted to U.S. solidarity with LGBT people across the globe. A notable line in the speech was Clinton saying, "Gay rights are human rights, and human rights are gay rights."
Trump's speech, however, was likely the first time a U.S. president has explicitly brought up the decriminalization of homosexuality in remarks before the United Nations.
The inclusion of the LGBT initiative in Trump's speech was one component of more than 30-minute speech before the 74th Session of the United Nations General Assembly, which heavily focused on nationalism, denouncing socialism, and criticizing Iran and China.
"Wise leaders always put the good of their own people and their own country first," Trump said. "The future does not belong to the globalists; the future belongs to the patriots."
Charles Moran, managing director of Log Cabin Republicans, heaped praised on Trump for including the global initiative in his speech.
"President Trump is fulfilling on his initiative to decriminalize homosexuality across the globe," Moran said. "We are thankful that he will use this moment while addressing the world to call for the end of senseless persecution of LGBTQ individuals. President Trump is keeping his promises to the the LGBTQ community, and for standing up for American values."
Echoing that praise at Log Cabin was board chair Bob Kabel, who said Trump "challenged the world to do better concerning LGBTQ protections." Log Cabin endorsed Trump last month.
"In over 71 countries, it is still illegal to be gay. President Trump's leadership on this issue is heartening during a time when our LGBTQ brothers and sisters abroad still face life-threatening discrimination," Kabel said. "We are looking forward to working with the administration to promote policies that will project America's leadership on this issue.
Trump includes the remarks in speech as LGBT groups have criticizing him building an anti-LGBT record. Among other things, the Trump administration has implemented a transgender military ban, excluded LGBT people from enforcement of civil rights laws and sought to enable anti-LGBT discrimination in the name of religious freedom.
Just last month, the Trump administration submitted legal briefs before the Supreme Court arguing Title VII of the Civil Rights Act of 1964, which bans discrimination on the basis of sex, doesn't apply to cases of anti-LGBT discrimination. The Supreme Court is set to hear oral argument in the landmark case Oct. 8.
Moreover, a growing number of Democrats are calling for the impeachment of Trump over recent reporting that suggests he threatened to withhold aid to Ukraine unless the country investigated Democratic presidential candidate Joseph Biden, Trump's potential opponent in the 2020 election.

David Stacy, government affairs director for the Human Rights Campaign, said in a statement Trump including the administration's global initiative to decriminalize same-sex relations in his speech pales in comparison to the rest of his record.
"Trump has no credibility to speak about LGBTQ human rights abroad when he has done so much to damage them here at home, from banning trans people from the military to proposing that medical providers can deny care to LGBTQ patients and permitting federal contractors to fire employees for being LGBTQ," Stacy said.
Jessica Stern, executive director of OutRight International, noted Trump's emphasis on nationalism in his speech and said he can't have it both ways with a global initiative to decriminalize homosexuality.
"Throwing in a reference to opposing the criminalization of same-sex relations while at the same time stating that the national supersedes the international, and that tradition and culture are sacred, is one more example of President Trump's hypocrisy," Stern said. "LGBTIQ people across the world, including in the U.S., do not feel safe or protected within their borders and are often attacked under the guise of tradition. In all too many places, international standards have been the only avenue for LGBTIQ people to have our rights recognized, to seek remedy for crimes committed against us, and for pushing nations to accept that human rights belong to all, including, explicitly, LGBTIQ people"
WNBA star Brittney Griner released
Olympic Gold medalist detained in Moscow in February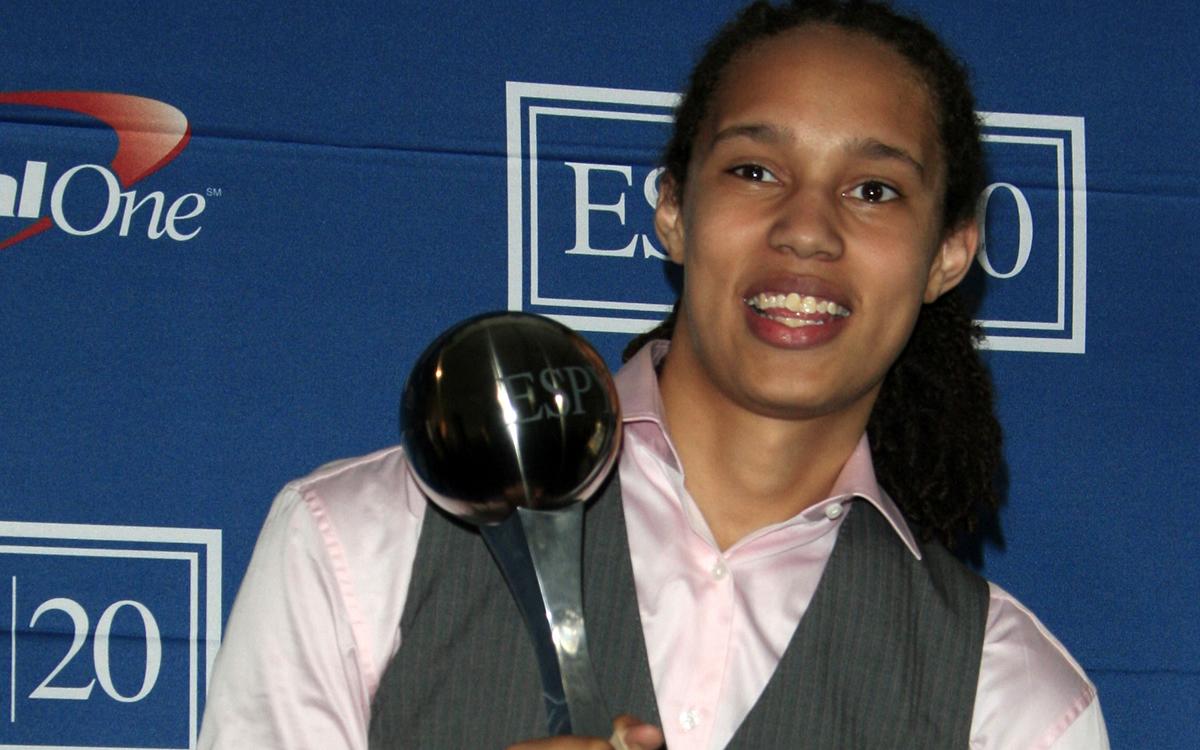 Russian authorities have released WNBA star Brittney Griner.
Griner was released in exchange for Viktor Bout, a Russian arms dealer who was serving a 25-year prison sentence in the U.S.
Griner is serving a nine-year prison sentence after a Russian court convicted her on the importation of illegal drugs after Russian customs officials found vape canisters containing cannabis oil in her luggage at Moscow's Sheremetyevo Airport. Griner had been incarcerated in a penal colony before her release.
President Biden said he has spoken with Griner. The White House tweeted a picture of Biden in the Oval Office with Griner's wife, Cherelle Griner, Vice President Kamala Harris and Secretary of State Antony Blinken.
"She is safe," tweeted Biden. "She is on a plane. She is on her way home."
Cherelle Griner was standing alongside Biden, Harris and Blinken at the White House when the president spoke about Brittney Griner's release.
"It's just a happy day for me and my family," said Cherelle Griner.
Cherelle Griner added she and her wife remain "committed to the work of getting every American home, including Paul" Whelan, a former U.S. Marine who is serving a 16-year prison sentence in Russia for spying.
"Today is just a happy day for me and my family."

Watch Cherelle Griner's full remarks on the release of her wife Brittney Griner from Russia in a high-level prisoner exchange. https://t.co/H0w8BNpEvR pic.twitter.com/CSW2oIRUoz

— The Associated Press (@AP) December 8, 2022
"Britney Griner's long awaited release is a relief for her wife, teammates, fans and all in the LGBTQ community who recognized the extreme danger she faced as an out gay Black woman detained in Putin's Russia," said GLAAD President Sarah Kate Ellis in a statement. "Britney's wife Cherelle never gave up fighting for her safe return, and President Biden and the State Department never wavered in their commitment to the Griners and the LGBTQ community on Britney's behalf. We can't wait to welcome Britney home."
"The wait is over. Brittney Griner is coming home, and not a moment too soon," added Human Rights Campaign President Kelley Robinson. "Brittney is so much more than a WNBA superstar and Olympian, she is an American hero who had undergone unfathomable hardship. After being wrongfully held for 294 days away from her home, her friends, and most importantly her family, we celebrate her release. The HRC family is grateful for the State Department's efforts to free her — and to any member of our community facing hate and extremism — your community will never stop fighting for you, just like we never stopped fighting for Brittney."
The Washington Blade will update this story.
DC Center, Capital Pride sign joint lease for new offices
LGBTQ groups to operate in historic Shaw neighborhood building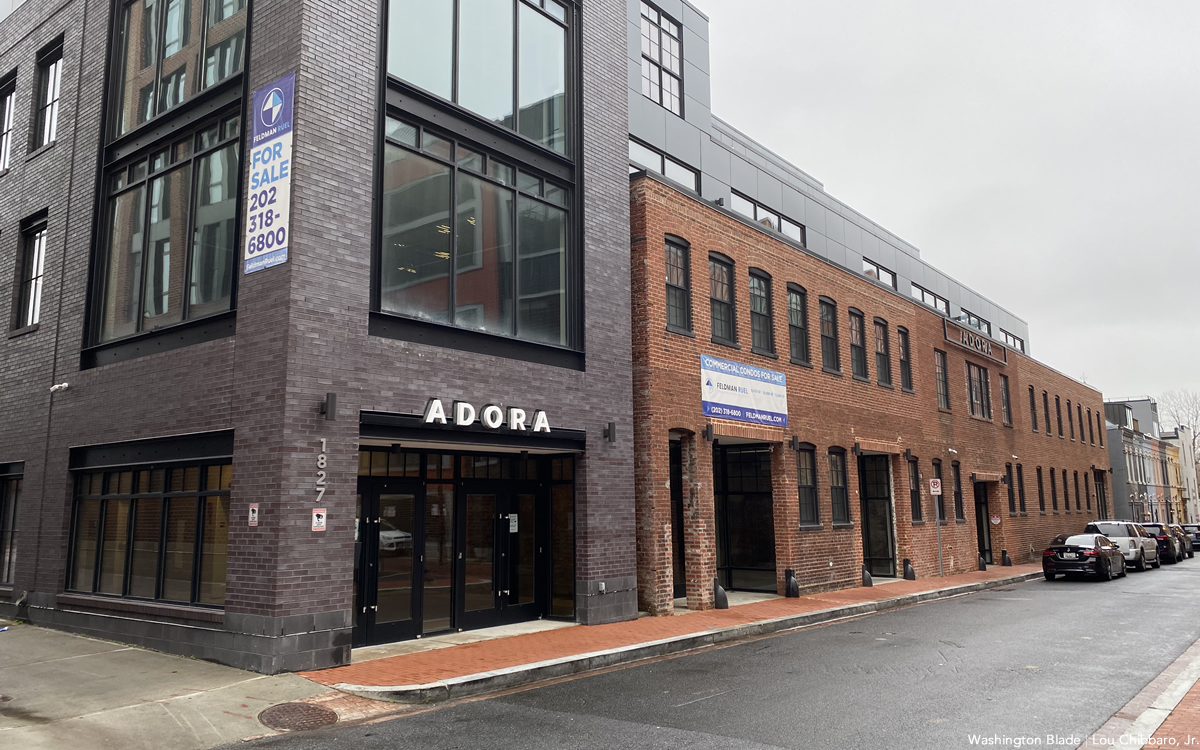 The DC Center for the LGBT Community and the Capital Pride Alliance, which organizes D.C.'s annual LGBTQ Pride events, announced on Wednesday that they have signed a joint lease to move their operations into a renovated warehouse building in the city's Shaw neighborhood.
In a Dec. 7 statement, the two organizations said the lease is for a 6,671-square-foot space on the entire first floor of a five-story building at 1827 Wiltberger St., N.W. called The Adora. The building is located steps away from the Howard Theatre and a little over a block from the Shaw-Howard University Metro station.
The new space is more than double the 2,400-square-foot offices the D.C. Center and Capital Pride currently occupy in the city's Reeves Center municipal building at 2000 14th St., N.W. The Reeves building is slated to be demolished as part of a new development project that will require all its tenants, including the D.C. Center, to move.
The sprawling building, which takes up about half of the narrow, one-block long Wiltberger Street, was built in 1891 as the home of the Holzbeierlein Bakery, according to the online publication Commercial Observer.
Online real estate listings show it was redeveloped about two years ago with an extension and now includes commercial condominium space on the second and third floors and nine luxury residential condominium units on the fourth and fifth floors.
The statement released by the D.C. Center and Capital Pride Alliance says the first-floor space in the building that the two groups leased currently is un-renovated warehouse space. The statement says the space is being designed for a build out renovation by an architectural firm "with the D.C. Center's specific needs in mind." It will include 10 offices and multiple workstations, the statement says.
According to the statement, the renovation is being funded in part by a $1 million grant approved by D.C. Mayor Muriel Bowser through the Office of the Deputy Mayor for Planning and Economic Development and the Mayor's Office of LGBTQ Affairs.
Rehana Mohammed, who serves as vice chair of the D.C. Center's Board of Directors, told the Washington Blade the renovation work was scheduled to be completed by mid-2023. She said D.C. Center officials were hopeful that the Center and Capital Pride would be able to move into the new space in June or early July.
The statement says the new, larger space will enable the D.C. Center to expand its services to include "dedicated therapy rooms, a larger food pantry for the community food distribution program, and dedicated wellness spaces for meditation, yoga, and counseling."
It says there will also be an expanded state-of-the-art cyber lounge, a larger Community Closet program, which provides free apparel, and that will incorporate a designated dressing area, and individual lockers providing temporary storage for "unhoused/displaced community members."
"This is an extraordinary opportunity for the D.C. Center to more fully expand our support offerings and provide vital and integral wraparound care to and for our LGBTQIA2s+ siblings," D.C. Center Executive Director Kimberley Bush said in the statement.
"When community members come to this new space, they'll see a broader range of support being offered and an enhanced experience for increasing their health, wellness, and personal security," Bush said.
"We are very excited to support this opportunity and come together in a new space with fellow nonprofits," said Ryan Bos, the Capital Pride Alliance executive director. "Collectively and collaboratively, we will better serve the LGBTQ+ community and combine resources to provide a much-needed safe space to gather," Bos said in the statement.
The statement by the two groups says the new larger space will also allow the D.C. Center to sublease office and desk space to other LGBTQ+ nonprofit organizations. As of this week, the Wanda Alston Foundation, Rainbow Families and G3 Associates, an organization operated by local gay activist George Kerr, have confirmed arrangements to sublease space in the new building, the statement says.
"We are proud to reaffirm our support for D.C.'s LGBTQ+ community," said Mayor Bowser in a statement referring to her office's awarding a $1 million grant to help fund the D.C. Center's build out in the new space. "This investment is a reflection of our D.C. values," the mayor said.
"We know that when we foster community, and when we support organizations that invest in the community, D.C. is stronger and our residents have more and better opportunities to reach their full potential and live happy, healthy lives," the mayor said.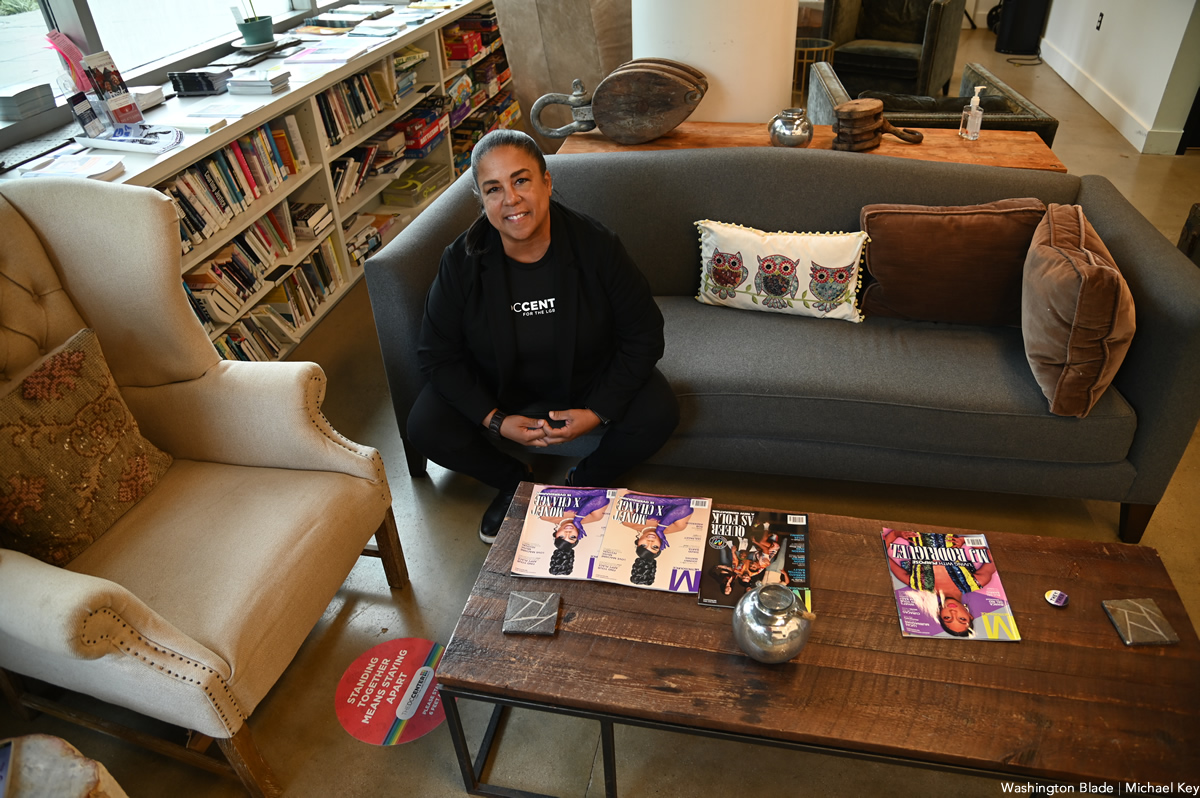 Takano: Asian Development Bank LGBTQ, intersex safeguards are an 'opportunity'
'It's not a radical thing'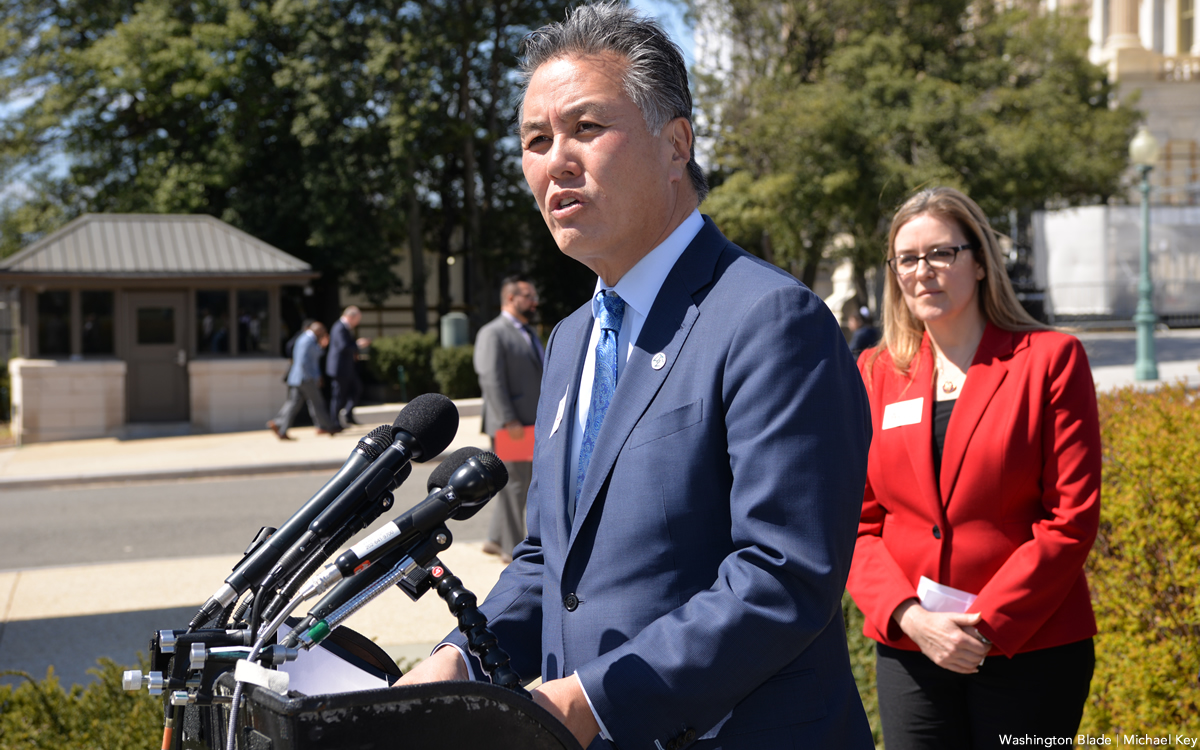 California Congressman Mark Takano on Dec. 2 told the Washington Blade he is hopeful the Asian Development Bank will add sexual orientation and gender identity to the institution's safeguards.
"I am optimistic that something like this can be done," said Takano during a Zoom interview. "It's not a radical thing. It's very modest."
The ADB, which is based in the Philippines, seeks to promote economic and social development through the Asia-Pacific Region.
Ambassador Chantale Wong, who is the ADB's U.S. director, is the first openly lesbian American ambassador. Takano, a Democrat who will represent California's 39th Congressional District in the next Congress, is openly gay.
The Treasury Department has endorsed the safeguard that Takano said he expects "to come to a head" in the spring of 2023. Takano and other members of the Congressional Asian Pacific American Caucus and the Congressional LGBT+ Equality Caucus — U.S. Reps. Judy Chu (D-Calif.), Ro Khanna (D-Calif.), Raja Krishnamoorthi (D-Ill.), Grace Meng (D-N.Y.), Pramila Jayapal (D-Wash.), Andy Kim (D-N.J.) and Ted Liu (D-Calif.) — in an Oct. 14 letter to ADB President Masatsugu Asakawa expressed their "strong support for the creation of a standalone gender and sexual orientation, gender identity and expression and sex characteristics (SOGIESC) safeguard in the Asian Development Bank (ADB)'s updated Safeguard Policy Statement."
"The inclusion of such a safeguard presents an opportunity for the ADB to lead by example among multilateral development banks (MDBs) in a region of the world where civil society has been at the fore of pushing positive change for sexual minorities," reads the letter.
"The explicit inclusion and protections for sexual and gender minorities in this proposed safeguard are not only beneficial for the economic and social development of the region, but would also open further opportunities for investment," it adds.
Takano noted the ADB would be the first multilateral development bank to add sexual orientation and gender identity to its safeguards.
"This is an opportunity for the ADB to be a leader among MDBs globally," reads the letter. "As Asian Americans and advocates for the LGBTQI+ population here in the United States, we are eager to see the ADB spearhead the establishment of necessary protections for the international LGBTQI+ community that will allow them to participate in civic life more fully."
President Joe Biden in 2021 issued a memo that committed the U.S. to promoting LGBTQ and intersex rights abroad as part of his administration's overall foreign policy.
Wong and Takano were both at the American Chamber of Commerce in Singapore on Aug. 1 when U.S. House Speaker Nancy Pelosi (D-Calif.) spoke in support of LGBTQ and intersex rights.
The speech coincided with a Congressional delegation to Singapore, Malaysia, Taiwan, South Korea and Japan that Pelosi led. Singapore Prime Minister Lee Hsien Loong on Aug. 21 announced his country will decriminalize consensual same-sex sexual relations. Lawmakers in the Southeast Asian city-state late last month repealed the colonial-era sodomy law, and approved a constitutional amendment that defines marriage as between a man and a woman.
Same-sex couples have been able to legally marry in Taiwan since 2019. Lawmakers in Indonesia on Tuesday approved a new Criminal Code that would, among other things, criminalize sex outside of marriage.
Qatar, which is hosting the 2022 World Cup, is among the countries in which consensual same-sex sexual relations remain punishable by death. 
Takano over the Thanksgiving holiday led a Congressional delegation to Jordan, Kuwait, Iraq and Lebanon. The Council for Global Equality notes homosexuality is still criminalized in Kuwait and Lebanon. Discrimination and persecution based on sexual orientation and gender identity remains commonplace in all four of the Middle Eastern countries that Takano visited.
"Different parts of Asia are showing signs of huge progress in terms of governance and recognizing LGBTQIA+ minorities and recognizing their humanity," Takano told the Blade, while noting 60 percent of the world's population lives in Asia. "Being able to embed safeguards into Asian Development Bank standards and how they approve projects and implement projects could be a huge leap forward in terms of achieving new standards in all these countries with regards to LGBTQ people in Asian nations."
"This is very exciting," he added.
Takano also specifically praised the Biden administration, American diplomats and Wong herself for their efforts to advance LGBTQ and intersex rights
"(U.S. foreign missions) find ways to create safe spaces for LGBTQ people in those countries to be able to come together, to talk," said Takano. "To have someone like Ambassador Wong lead that is very important and that the administration supports the efforts of Ambassador Wong is not surprising."
"What a difference it makes to have President Biden and Vice President Harris, but not only have they with their words said they support our community, they've also appointed people like Amb. Wong, who is actually taking actions," he added. "She's using the levers and dials of her office to take a step forward."
GOP support for Respect for Marriage Act 'an unexpected turn'
Takano spoke with the Blade two days after the Respect for Marriage Act passed in the U.S. Senate by a 61-36 vote margin, with 12 Republicans supporting it.
More than 40 Republicans in the U.S. House of Representatives voted for the Respect for Marriage Act in July. A final vote could take place in the chamber as early as Thursday.
"We were reeling from that Supreme Court decision on Roe and the comments in Justice Thomas' concurring opinion," said Takano. "Boy oh boy did we in Congress say that we need to protect what we can. The Respect for Marriage Act is making sure we protect same-sex marriages, but also protect interracial marriages."
Takano conceded Republican support for the bill "is kind of an unexpected turn in this Congress," even though a majority of GOP lawmakers opposed it. Takano also acknowledged public opinion has shifted significantly in support of marriage equality over the last decade.
"This court has shown it's pretty radical," he said. "I'm happy that we have a way to make sure that existing marriages are protected."