BLADE 50: Annie's and the Blade — a symbiotic relationship
17th Street steakhouse long-known as welcoming gay hub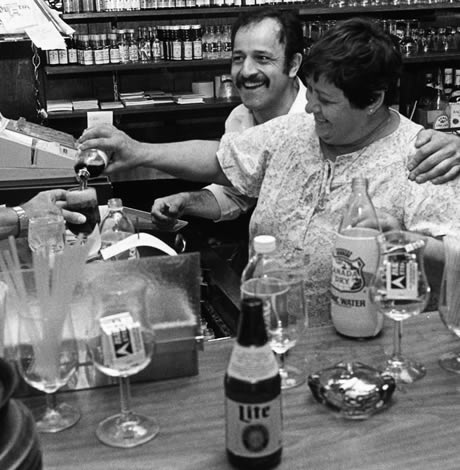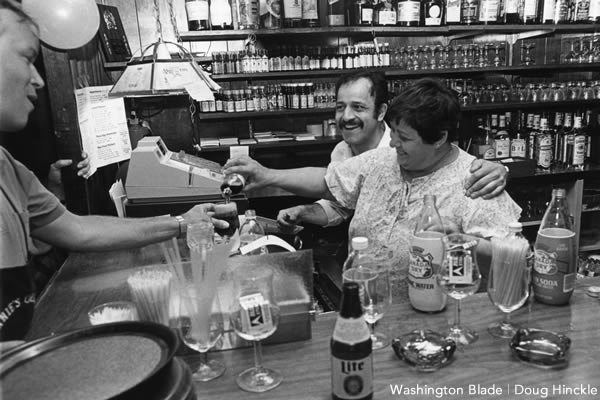 Like the fine cuts of steak and wine it serves, Annie's Paramount Steakhouse has only gotten better with age.
At the tender age of 71, Annie's (1609 17th St., N.W.) outdates The Washington Blade by two decades. Yet the development of the restaurant and the paper of record are inextricably intertwined.
"It was as if Annie's and The Washington Blade grew up together, almost like coming out together," says current owner Paul Katinas, who's straight. He's the son of founder George Katinas, and nephew of namesake Annie.
Father George opened simply named Paramount Steakhouse in 1948, at the corner of 17th and Church Streets, NW. He and his five sisters transformed what started out as a relaxed beer joint into a more formal restaurant. George Katinas, a lover of fine meat, began to cut all the steak in-house, and his sister Annie moved to front-of-house and bartender duties. She became a hit, "vivacious, fun and known to entertain," Paul Katinas says.
It was Annie Kaylor who helped create the community space for which restaurant has become celebrated. The nascent gay community in the Dupont Circle area in the early '60s saw the steakhouse as a warm, liberating, open place.
In honor of Annie and her spirit, George Katinas renamed the restaurant for her.
"Annie's became home, and was there when there weren't too many other opportunities or places to go," says Paul Katinas. "During a time when the LGBTQ community was struggling to find places where they were accepted, the restaurant was always a welcoming and loving environment. I understand that in the '60s, around the time of the riots, is when Annie's became home for the gay community. It was the only place for the community to go and be free."
He said that this was also around the time of the 1969 birth of The Blade.
As Annie's became a bedrock part of the city's LGBTQ community, so did The Blade. By the 1970s, Annie's was advertising in The Blade.
"We've had a very good, long relationship," Katinas says.
When Annie's headed up the street to its current location, allowing gay bar JR.'s to move in, loyal customers moved with it.
The stretch of 17th Street between the two spots eventually became the staging grounds for the famed High Heel Race.
The restaurant also became a center of community activity, sponsoring events and local institutions like Whitman-Walker Health, Food & Friends and the Gay Men's Chorus.
"Annie's was one of the first sponsors of Gay Men's Chorus," Katinas says. "It's almost like they grew up there too."
Annie's has supported the Pride parade for many years.
Katinas also noted that when he began running the restaurant, "The Blade would bring at least 500 copies of the paper each Friday. People would pop in just for the paper," he says. "Times have changed, but we still make sure to carry The Blade when it comes out."
Kaylor died in 2013 at age 86. Annie's celebrated its platinum anniversary last year in December. Only two months later, Annie's achieved the James Beard Foundation's America's Classics award. The award is granted to recipients that are "Distinguished by their timeless appeal… that reflects the character of their communities," according to the James Beard website.
Longtime D.C. food critic David Hagedorn nominated Annie's for the award. Regarding Annie's he described an early experience of visiting the restaurant as an undergraduate student in the 1970s.
"One evening, we made the trek to Annie's. It was a long, narrow space with low lighting. Most of the clientele were men, laughing, drinking, flirting; all of the staff were women. I felt like I had arrived in a place that was all mine, where the air was fresh and clear, even through a cumulus of cigarette smoke. It was freedom, the same feeling I would later experience when I stepped off the plane in Provincetown or the ferry in Fire Island for the first time. More than freedom, it was community. … Soon after Paramount opened, it gained a reputation as a safe place for gay men, many of whom worked for the government and risked losing their jobs and going to jail if their sexuality were discovered. In an oft-recounted story from the restaurant's early days, Annie went up to two men holding hands under the table and told them they were welcome to hold hands above it."
Katinas makes sure that this kind of environment is still present at Annie's. He's kept it in the family too, as his daughter Georgia recently began managing the restaurant. The two work hard to maintain the steaks and the atmosphere.
"Receiving the James Beard Award was really a stamp for the restaurant, but also the gay community and the neighborhood," he says. "It's something for all of us to be proud of."
D.C.'s creative culinary scene thriving post-pandemic
The Wharf continues to expand and other highlights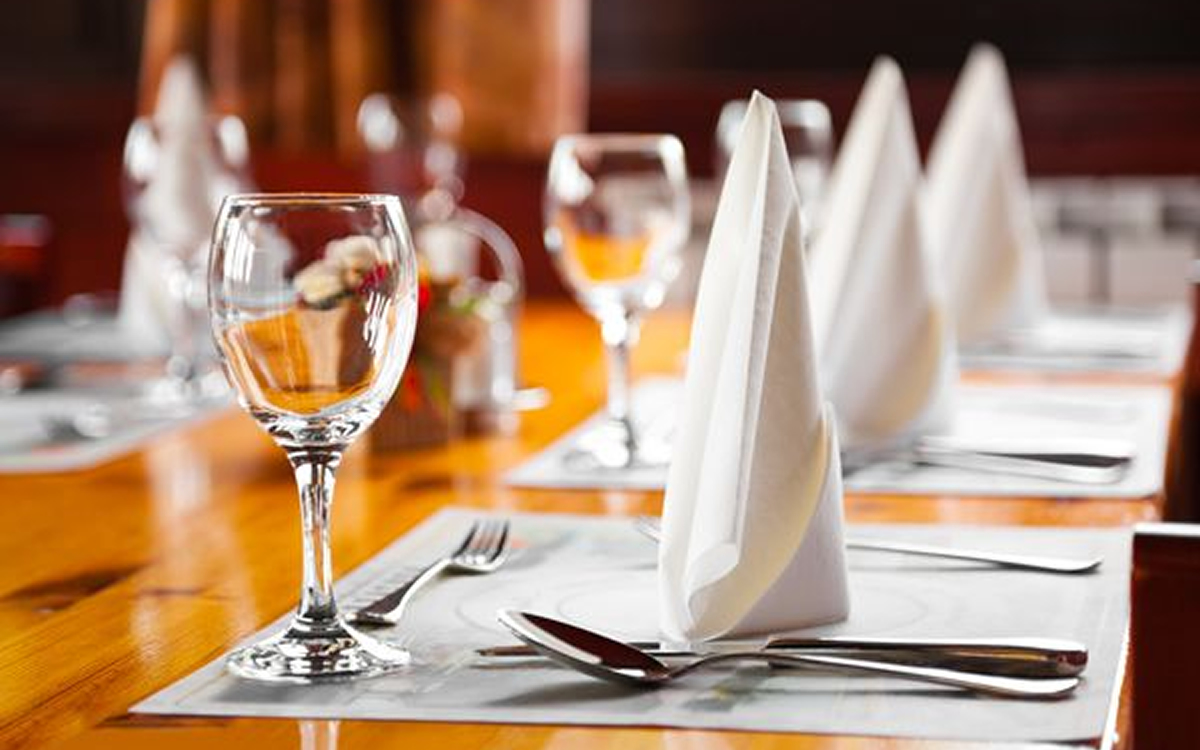 Colorful foliage, colorful openings: While the dining industry has struggled under the weight of the pandemic, staffing shortages, supply chain crises, inflation, and a spate of closings over the summer, the spirit of colorful creativity in the District hasn't slowed. This fall, we look forward to visiting brand-new ideas, creative concept changes, additional spots from beloved chefs, an ever-expanding Wharf, and more. Note that some of these restaurants have opened already, while others have planned opening dates through the rest of the year.
From the owner of Georgetown's tasting-menu Michelin-starred Reverie comes Bar Spero to the Capitol Crossing complex. Taking inspiration from San Sebastian, Spain, Bar Spero is named for its owner and chef Johnny Spero, with a dynamic energy, modern dishes, raw bar, and fiery grill that touches nearly all the dishes. Check out highlights like grilled imported Spanish turbot and lobster knuckle tossed right on the embers.
The little bakery that could is now opening its second brick-and-mortar shop just off 14th Street, N.W. The breakfast sandwich concept that began as a pop-up in May 2020 at HalfSmoke is now plating its celebrated breakfast sammies on toasted brioche butter rolls baked daily, as well as superfood bowls, toasts, and tots. On the liquid side, look to house-pressed juices, smoothies, and brunch cocktails.
Gordon Ramsay's Fish & Chips and Gordon Ramsay Hell's Kitchen
Michelin-starred and TV shouter Gordon Ramsay is anchoring himself twice over on the expanding Southwest Wharf with new locations of his Fish & Chips and Hell's Kitchen chains. Fish & Chips is Ramsay's take on the classic British pub grub, with cod dusted and deep-fried under a crust of custard powder batter. The massive 14,000-sqaure-foot Hell's Kitchen, with three other U.S. locations, takes cues from Ramsay's fiery TV show (and personality). The menu will include the British chef's signatures like Beef Wellington, the "HELL'S KITCHEN Burger," and Sticky Toffee Pudding. Don't miss cocktails like the Notes from Gordon (gin, green tea, peach), complete with a message from Chef Ramsay himself.
Le Mont Royal
French disco is back with a vengeance and a Canadian accent in Adams Morgan. With "the idea of a French wine dance party" in mind, the bar will specialize in "juicy" natural wines, grower Champagnes, and funky cocktails. Look out for offbeat plates like poutine with elevated add-on options like truffle, and a foie gras-ice cream-stuffed twinkie. The first floor will feature velvet banquettes for lounge seating; upstairs will include touches like a pool table, large-group seating, and plenty of space for dancing to enjoy the house collection of soul, funk, and disco vinyls.
14th Street mainstay Tico has closed its doors after eight years, making way for a new concept by the same owner, Michael Schlow. Schlow also operates sushi restaurant Nama and Italian restaurant Alta Strada. Nama Ko opened this week and offers a large cellar of Japanese whiskeys and sakes, plus a raw bar, full entrees, and its spectacular sushi selection with items like foie gras and golden eye snapper.
NoMa's sleek new hotel entrant, the Morrow, will house three dining options care of Michelin-starred chef Nicholas Stefanelli, who runs tasting-menu Masseria in nearby Union Market. The ground-floor French-inspired Le Clou is a chic, brasserie-style restaurant (with an adjoining lobby cocktail bar), while the energetic rooftop bar, Upstairs at The Morrow, pours elegant cocktails and offers wide city views. The sophisticated Vesper lounge, with craft cocktails and live music, will open in the winter.
Celeb fave Philippe Chow drops down I-95 from Manhattan to another new spot on the Wharf for Chef Chow's spin on fine-dining Chinese. Known for his modern and theatrical style, Chef Chow's brings a menu of lavish, Beijing-style dishes like glazed spare ribs and tableside-carved Peking duck. The restaurant features sweeping waterfront views of the Potomac.
Tigerella at Western Market
The creators of celebrated Mt. Pleasant morning Mecca Elle have opened Tigerella in Foggy Bottom's Western Market. This all-day locale begins with café-style coffee, toasts, and sandwiches, but the dining room adds shareable snacks, meat and cheeses, and Italian entrees. A happy hour will begin soon. Western Market will also soon welcome a fistful of new openings in the coming months, from Alitiko, a Greco-Middle Eastern concept, to ExPat, a sports betting bar, to Hippo Taco, an Asian-fusion concept.
Mi Vida bringing customers together on 14th Street
Striking new location invites group-friendly grazing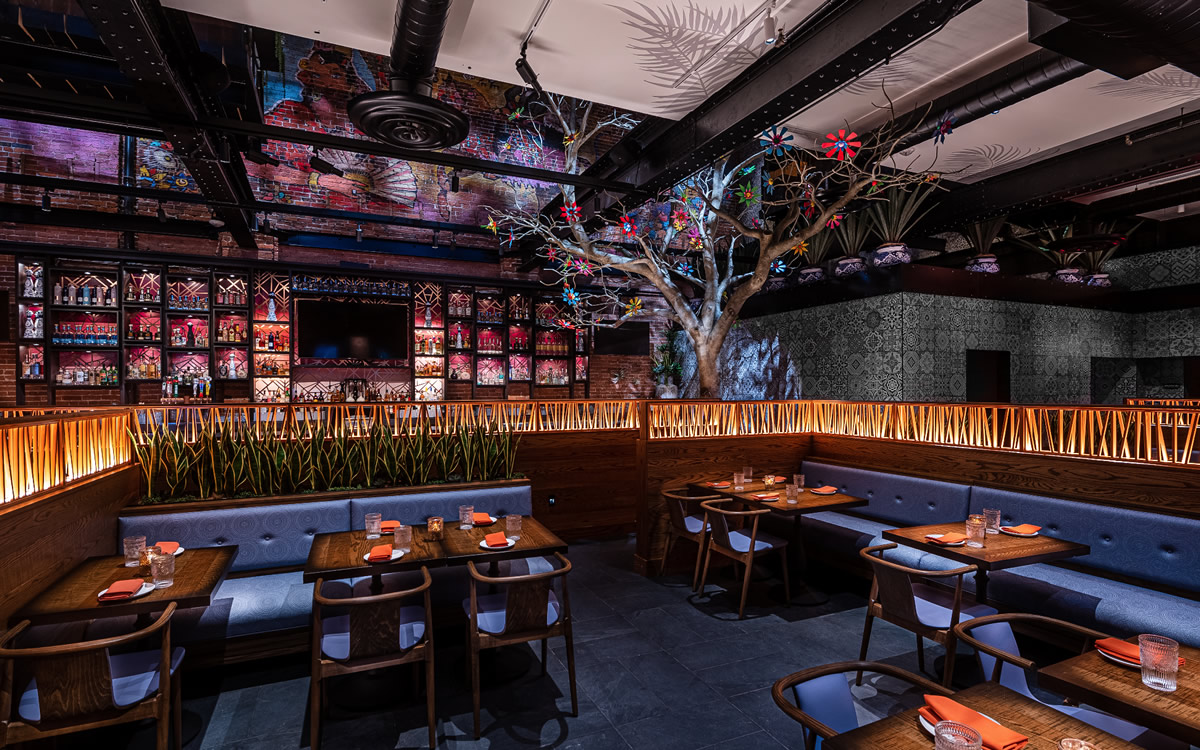 The striking new Mi Vida's location in the heart of 14th Street, N.W., is no coincidence. Opened in early August, it's an outgrowth of the gay-owned KNEAD Hospitality + Design restaurant group's wildly popular location on the Wharf.
Mi Vida meets its customers where they are: on a bustling, pedestrian-friendly corridor where the soaring, three-story interior welcomes group-friendly "grazing" shareables, refined cocktail flights, and a mole as rich as the Oaxacan culinary culture that it draws from.
KNEAD founders and husbands, Jason Berry and Michael Reginbogin, explain that they feel fortunate to meld their brand into a vibrant neighborhood that is a melting pot of nightlife and residential communities. "We are bringing Mi Vida to the people," says Berry.
As with the Wharf Mi Vida, the duo brought on Chef Roberto Santibañez, who is also gay. Here, he extends to the lively neighborhood crowd with no-fork-needed skewers of agave-marinated chicken and sea bass enlivened by earth pumpkin seed salsa macha.
While the core menu is similar, Santibañez puts the festive in the "fiesta de botanas" platter: a "very fun, more communal" option, he says, for sharing, tasting, and intimately connecting with the food. Each platter comes with a bounty of the resto's most popular apps and snacks, from crab empanadas to skirt steak skewers, accompanied by piquant habanero and creamy avocado salsas.
Berry notes that they "spared no expense" reimagining the hundred-year-old building that once played host to billiards, bowling, live jazz, and most recently, a Matchbox pizza. An "old building with a new core," he says, the historic façade got a glow-up too: splashed atop a pink background is a vibrant mural of riotous shapes and patterns, a nod to what a diner might expect inside. Soaring pink fin panels greet guests at the entrance, flying across the 10,000-square-foot space. A patio on T Street promises heat lamps for cooler months.
From the top of the menu to the bottom, Mi Vida offers a "dulce suenos" shareable dessert platter that includes items like an ice cream volcano and espresso flan.
Beverage director Darlin Kulla took the group assignment to heart. "We are launching our Vuelo a Mexico, a flight of four of our favorite cocktails for groups to share." Included sips are drinks like El Suave, a take on a margarita shot through with ginger, and the Ponche de Lola, a drink with the same mango vodka base that Reginbogin fine-tunes at each of KNEAD's restaurants, whether with gin (The Grill), bourbon (Succotash), or tequila (Mi Vida).
New to this location is a trio of increasingly specialized tequila flights. Several imported Mexican beers and more than 100 agave-based spirits (tequila and mezcal) round out the extensive spirits menu.
Breaking into the birria trend, Berry ensured that this popular dish appears across the menu. It's available as a short rib entrée, or the spiced stewed meat can be tucked into a quesabirria ("my weakness," says Berry) – a tortilla that's stained ocher by being tossed in a spicy broth before being slapped on the griddle. Santibañez also draws from his Oaxacan roots for his mole negro that masterfully combines the seeds of several chilies toasted in a comal and ground into powder.
The KNEAD and Santibañez collab was a logical one: Berry and Santibañez first met while working at Rosa Mexicano almost a decade ago, and stayed in touch since. Santibañez came on to the KNEAD team to act as culinary director for the Wharf Mi Vida opening.
As an institution, KNEAD supports a host of LGBTQ causes, including sponsoring the Pride run this year and fundraising for the Trevor Project. "We do what makes sense to be part of the fabric of this community," Berry says. "It's important to plant our flag." Santibañez added that when bringing on staff, the team is highly intentional. "Our staff is diverse and inclusive," he says.
In Mexico, the phrase "mi vida" is also used as a term of endearment for close family and friends to signify love and care, which is how the owners and chef see each other, the neighborhood, and even the cuisine through Santibañez's expression from his upbringing in Mexico City.
"14th Street is a special place. It's the heart of the city, a gay-friendly neighborhood. We've always had our eye on this location. It was the right next step for our team," says Berry.
Restaurants have history as places for protest
ShutDownDC solicits tips for whereabouts of anti-Roe justices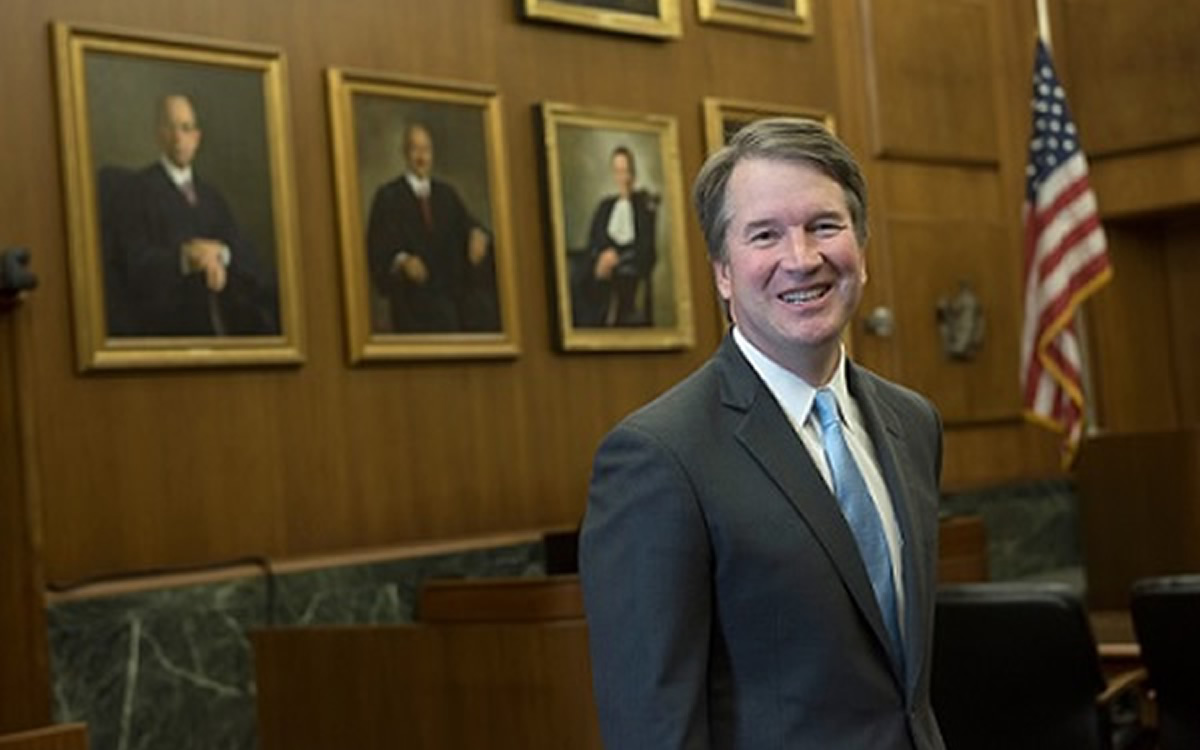 Food is inherently political — including the spaces that serve them. Restaurants, as "third places" in the public arena (outside of home and work), are accessible and open, a convener of society. Politicians in D.C. have traditionally treated restaurants as a half-third space: a semi-private location outside of the office to conduct business, utilizing restaurants as an extension of their workspace. This public presence, however, implicitly invites the public in — and lawful protesters have taken note.
On July 6, the dimly lit downtown location of Morton's The Steakhouse chain became a protest stakeout. According to media reports, Supreme Court Justice Brett Kavanaugh was having dinner at the steakhouse when protesters learned of his whereabouts, convening a small demonstration.
The gathering was put together by an organization called ShutDownDC, which has called for peaceful action against the justices who voted for the Dobbs decision that overturned Roe v Wade. Politico reported that Kavanaugh may not have even seen or heard the protests, but he did leave before dessert.
And while the Supreme Court did not release a statement, the restaurant's management was perturbed. It sent a statement to a Politico reporter noting:
"Honorable Supreme Court Justice Kavanaugh and all of our other patrons at the restaurant were unduly harassed by unruly protestors while eating dinner at our Morton's restaurant. Politics, regardless of your side or views, should not trample the freedom at play of the right to congregate and eat dinner. There is a time and place for everything. Disturbing the dinner of all of our customers was an act of selfishness and void of decency."
The response to Morton's plea was swift and fierce. Commentators noted that protest is enshrined in the Constitution, while the right to eat dinner is not.
Notably, Morton's The Steakhouse parent company is owned by billionaire Tilman Fertitta, who also owns the Houston Rockets. According to The Counter, Fertitta is one of Republican Texas Gov. Greg Abbott's biggest donors, providing more than $100,000 annually since 2015. His family has given several hundred thousand dollars of donations to other Republican politicians, including President Trump.
After this protest, ShutDownDC stated on Twitter that it will offer up to $250 to industry staff for tips of the whereabouts of justices who voted for Dobbs.
This incident, however, was not the first time that citizens have engaged restaurants as a space for protest. Restaurants, as these third spaces, have offered fertile ground for previous demonstrations – especially during the Trump administration.
Washingtonian noted that one of the most infamous was against former Homeland Security Secretary Kirstjen Nielsen at Mexican restaurant MXDC in 2018 during a controversy regarding DHS and treatment of migrants crossing the U.S.-Mexican border. Several other expressions of peaceful demonstrations against Trump officials took place during the rest of his term in office. Restaurant owners themselves are not immune to taking political action – during the 2020 Black Lives Matter movement, many restaurants offered food and other support.
During the tumultuous conclusion to that presidency, restaurants also had to contend with the specter of aggressive action. In preparation for what would turn out to be the Jan. 6 insurrection, many restaurants and other businesses closed their doors and fortified their exterior walls. In comparison to the peaceful restaurant protests, the Jan. 6 actions turned violent, denying restaurants revenue – and leaving many fearing for their safety.
Kavanaugh, meanwhile, was safely ensconced in his steakhouse, without fear of violence. Groups like ShutDownDC will continue to "use strategic direct action to advance justice and hold officials accountable," according to its website, supporting nonviolent action in public places.
Anthony Aligo, a gay man and owner of wine bar Barkada, noted that, "This isn't anything new. We believe everyone should be treated with respect and believe in the constitutional right to exercise your first amendment rights."
This most recent event reinforces that restaurants, especially those known to harbor power lunches, must contend with the possibility of this type of protest. And leaders, when they decide to go out in these public spaces, must be aware that the people they represent also can be present there as well.