November 6, 2019 at 6:11 pm EST | by Peter Rosenstein
Democrats' conundrum: Change our system or elect a president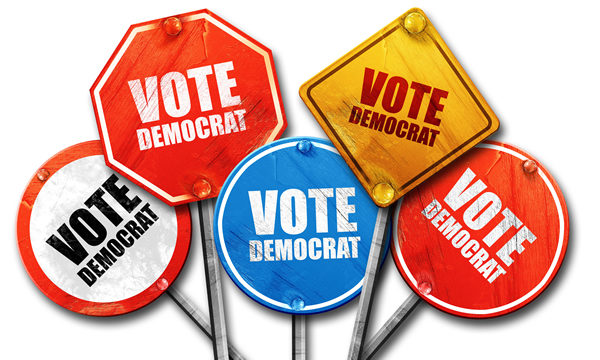 Democrats may be facing a difficult conundrum — either vote for a candidate who will try to change the way our nation functions or one who can beat Trump.
The debate within the party is whether we can do both at the same time. I don't know the answer but lean toward thinking we can't do both. It seems most Democrats want to nominate the person with the best chance of defeating Donald Trump and help to elect Democrats up and down the ballot. The question is whether that is a left-leaning candidate or a moderate. It is clearly not a candidate who can win only on the West Coast and upper East Coast, but rather someone who can also motivate people to vote for them in the upper Midwest and Pennsylvania.
We have seen in 2000 and again in 2016 winning the popular vote by 500,000 or even three million doesn't mean squat if those votes aren't in the right places. The Electoral College, as antiquated as it is, is here to stay.
Democrats began this primary season with a plethora of great candidates many now falling by the wayside leaving us with difficult choices. Some in the party think we need someone new to jump into the race; I don't. Warren and Sanders are on the far left of the spectrum proposing ideas that will be called big government by Republicans. Each of their ideas costs incredible amounts of money and their solution is to tax the rich to pay for them — Medicare-for-all; the government relieving or paying of student loans for everyone; free college; and more.
Warren introduced a nearly trillion dollar education program ending support for charter schools and beefing up the public schools including paying teachers higher salaries. All interesting ideas. She now suggests a 6 percent wealth tax on billionaires and a 2 percent one on those having between $50 million and a billion to pay for them and her Medicare-for-all plan. Remember this would have to go through Congress and the chance of that happening is zero. So it will be important to know how she would frame all these programs in a general election.
Sanders wants to pay for his programs by including tax increases on the middle class. How does he convince people in the long run they will save money? Hard to imagine Congress going along with that, even a Democratic Congress. Again who knows? But the fact is these massive government programs will be hard to sell in areas Democrats need to win the White House.
Then there are the moderates: Joe Biden, Amy Klobuchar, and more recently as he reads the polls and seems to moderate positions, Pete Buttigieg. Biden is having a hard time remembering some facts and clearly showing his age. Klobuchar has had a hard time connecting with primary voters and Buttigieg is young and while doing well in Iowa and collecting lots of money from the LGBTQ and elitist white communities in big cities has yet to reach 1 percent of support with African-American and Latinos voters. Without them he can't win the primary, never mind the general election.
Then there is Kamala Harris. She began her campaign with great hope and great support but instead of gaining it seems she is losing the support she had. Maybe one reason is her pragmatism. She began thinking she would run as a far-left progressive and soon realized she couldn't compete in that lane with Warren and Sanders. She is now trying to recalibrate and become the candidate bridging the gap between moderates and the left.
So it's back to the essence of my initial premise, which is can a far-left candidate who proposes dramatically changing the way our country functions win the presidency? That may depend on two things: how much crazier Trump becomes and what the economic picture looks like in June of 2020. We might just go back to Bill Clinton's mantra in 1992, "It's the economy stupid." If the economy is good, people are seeing their 401Ks go up, the stock market continues to rise, the unemployment rate continues to fall, then a candidate who wants to dramatically shake up the economy will most likely have little chance of winning and we will want to go with a candidate who is more willing to keep the status-quo, defeat Trump, and wait till after Trump is out of the White House until he/she pushes major new programs.
We just might have to go with the slogan "Dump Trump! Vote Democratic to bring sanity back to the White House and stability back to our world."
Peter Rosenstein is a longtime LGBT rights and Democratic Party activist. He writes regularly for the Blade.