Democrats' conundrum: Change our system or elect a president
Dump Trump and bring sanity back to the White House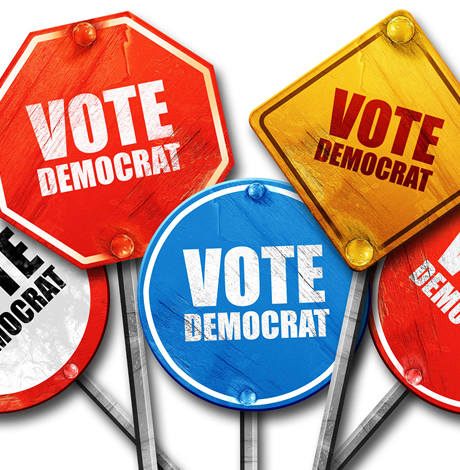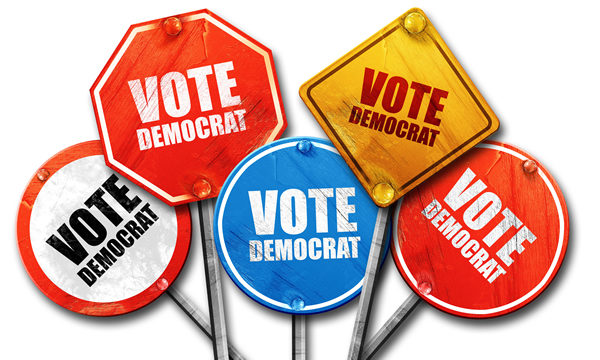 Democrats may be facing a difficult conundrum — either vote for a candidate who will try to change the way our nation functions or one who can beat Trump.
The debate within the party is whether we can do both at the same time. I don't know the answer but lean toward thinking we can't do both. It seems most Democrats want to nominate the person with the best chance of defeating Donald Trump and help to elect Democrats up and down the ballot. The question is whether that is a left-leaning candidate or a moderate. It is clearly not a candidate who can win only on the West Coast and upper East Coast, but rather someone who can also motivate people to vote for them in the upper Midwest and Pennsylvania.
We have seen in 2000 and again in 2016 winning the popular vote by 500,000 or even three million doesn't mean squat if those votes aren't in the right places. The Electoral College, as antiquated as it is, is here to stay.
Democrats began this primary season with a plethora of great candidates many now falling by the wayside leaving us with difficult choices. Some in the party think we need someone new to jump into the race; I don't. Warren and Sanders are on the far left of the spectrum proposing ideas that will be called big government by Republicans. Each of their ideas costs incredible amounts of money and their solution is to tax the rich to pay for them — Medicare-for-all; the government relieving or paying of student loans for everyone; free college; and more.
Warren introduced a nearly trillion dollar education program ending support for charter schools and beefing up the public schools including paying teachers higher salaries. All interesting ideas. She now suggests a 6 percent wealth tax on billionaires and a 2 percent one on those having between $50 million and a billion to pay for them and her Medicare-for-all plan. Remember this would have to go through Congress and the chance of that happening is zero. So it will be important to know how she would frame all these programs in a general election.
Sanders wants to pay for his programs by including tax increases on the middle class. How does he convince people in the long run they will save money? Hard to imagine Congress going along with that, even a Democratic Congress. Again who knows? But the fact is these massive government programs will be hard to sell in areas Democrats need to win the White House.
Then there are the moderates: Joe Biden, Amy Klobuchar, and more recently as he reads the polls and seems to moderate positions, Pete Buttigieg. Biden is having a hard time remembering some facts and clearly showing his age. Klobuchar has had a hard time connecting with primary voters and Buttigieg is young and while doing well in Iowa and collecting lots of money from the LGBTQ and elitist white communities in big cities has yet to reach 1 percent of support with African-American and Latinos voters. Without them he can't win the primary, never mind the general election.
Then there is Kamala Harris. She began her campaign with great hope and great support but instead of gaining it seems she is losing the support she had. Maybe one reason is her pragmatism. She began thinking she would run as a far-left progressive and soon realized she couldn't compete in that lane with Warren and Sanders. She is now trying to recalibrate and become the candidate bridging the gap between moderates and the left.
So it's back to the essence of my initial premise, which is can a far-left candidate who proposes dramatically changing the way our country functions win the presidency? That may depend on two things: how much crazier Trump becomes and what the economic picture looks like in June of 2020. We might just go back to Bill Clinton's mantra in 1992, "It's the economy stupid." If the economy is good, people are seeing their 401Ks go up, the stock market continues to rise, the unemployment rate continues to fall, then a candidate who wants to dramatically shake up the economy will most likely have little chance of winning and we will want to go with a candidate who is more willing to keep the status-quo, defeat Trump, and wait till after Trump is out of the White House until he/she pushes major new programs.
We just might have to go with the slogan "Dump Trump! Vote Democratic to bring sanity back to the White House and stability back to our world."
Peter Rosenstein is a longtime LGBT rights and Democratic Party activist. He writes regularly for the Blade.
Words create worlds, so what kind of world do we want to live in?
Free speech comes with incredible responsibility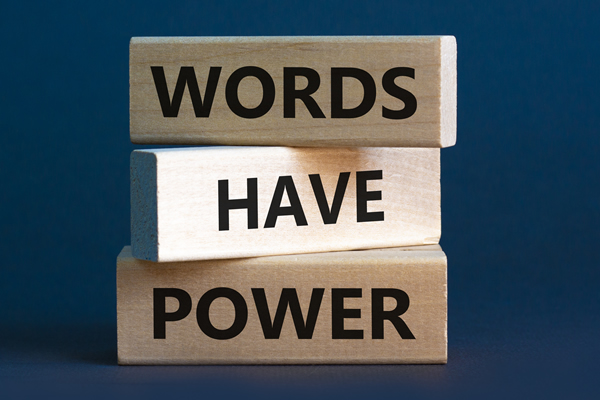 It seems that each new day brings a fresh debate around speech and the weight of impact that speech holds. Back in October hundreds of Netflix employees staged a walkout protesting their company's controversial Dave Chappelle stand-up special. At issue were a number of jokes aimed at the transgender community. The protest happened in response to Netflix CEO Ted Sarandos' defense of the special, saying that "content doesn't directly translate to real-world harm." This statement could not be further from the truth. Not only do words carry impact and directly translate to real-world harm, words form our conception of the world and oftentimes what is seen as truth. The language we use and condone shapes how everything around us is perceived, which is why there is great responsibility in considering the words we use before we put them out into the world.
We think about this every day at Reading Partners, an organization that places community volunteers in Title I elementary schools to support students in mastering reading skills. Because many of our volunteers do not share racial identity or a similar lived experience of the students we partner with, it is incredibly important to us that they understand that their role is to empower students who need a little extra support rather than coming to "help" or "save" them. The white-savior narrative has historically run rampant in spaces looking to mobilize volunteers for a cause and it is our responsibility to dismantle this narrative. This dismantling starts with the language we use and the stories we share about the communities we have the great privilege to partner with. Given that structural racism and oppression have created the current conditions facing under-resourced students, it is incumbent upon us that we recognize our role within the community and understand that we are here to act as a partner with students and their families whom have already created plans to address gaps in learning.
Because of the impact words yield, it is essential to carefully consider language choice, especially if it could affect marginalized and oppressed groups. Even those who have good intent, like journalists and public figures, often use outdated language and phrases that stigmatize communities or frame them through an othering lens. Some common examples of misguided language often used include phrases like "low-income students," and "learning loss." Both of these phrases place responsibility on students for the situation they are in despite the fact that students do not receive income, or have intentionally chosen to miss out on learning opportunities particularly with the disruptions that COVID-19 created. This type of framing has a direct corollary on how these students might be treated by teachers, administrators, and tutors, as well as how they are viewed by leaders, politicians and other people who hold power. It is therefore important that we use terms that accurately describe the situation, which may need to include political or historical context—so instead of "low-income students" we say, "historically under-resourced communities," while a more accurate substitute for "learning loss" is actually "unfinished learning." While these are subtle shifts in language, it completely reframes the situation, elucidating who shares responsibility for the current state of things and who does not.
It is also of note that the positive or negative connotations inherent in the language we use are hugely important to how we see those who may have different lived experiences than our own. At Reading Partners, we know that our students are not in fact "struggling" or "suffering from a lack of" something. We highlight our students as they are: "working hard," "enduring," "skill builders," etc. despite growing up in a world where they have been denied access to high-quality literacy education.
It is a fallacy that words cannot do harm. Language has served to dehumanize and subjugate people for as long as it has existed and it is often those in power who have the loudest voice. We as people, institutions, corporations, media, and otherwise must think through what we say and how it might impact others. Let's be clear—this is not about censorship or 'cancelling' anyone. Language changes all of the time and it can be hard to keep up with. We are simply making the appeal that those in power, and with platforms, continue learning from and listening to those who have been harmed for centuries by systemic injustice. Free speech is a privilege, and with that privilege, there is incredible responsibility to utilize language that truly aligns with and demonstrates the user's values.
Shukurat Adamoh-Faniyan is executive director of Reading Partners DC, a nonprofit that for more than 20 years has helped empower local students to succeed in reading and in life by engaging community volunteers to provide one-on-one tutoring. If you're interested in learning more and becoming a volunteer visit readingpartners.org/volunteer-washington-dc.
Why are gays so terrible at intergenerational friendships?
D.C. should create buddy program for elders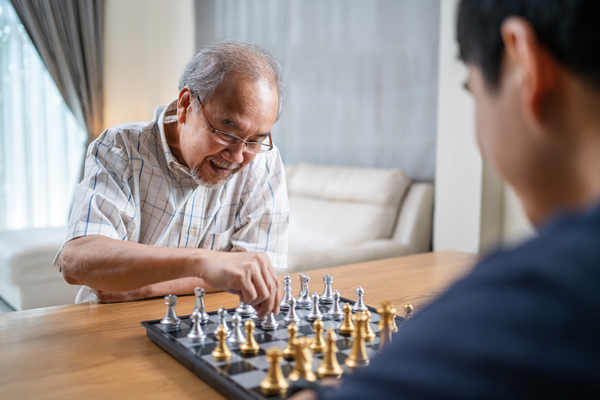 Let me just start with a question. How many friends outside of your generation do you have? I mean honest-to-god friends. In my friend group, as large and fungible as that can be in the District and in the age of social media, it's sort of me and a few other Gen Xers, and then just loads of Millennials. They do look to me to pass down some knowledge, but it's mainly to do with the ins and outs of mortgages and things like that.
But is it me? Or are gays just really, really terrible at having intergenerational friends? It's striking. I've recently developed a friendship with — let's call him — Bill. He's almost 80. Maybe it's the historian in me, but I just love the stories. But more on that later. For now, to ask another question, just why are gays bad at having friends removed from their respective generations?
On social media this week I posted an obituary from a Houston paper dating from 1978. It was obviously from a gay man. You can tell from the coded language, "long time resident of this city despite stays on the West Coast." And if that didn't give it away, it ended with this rather heartbreaking language, "his parents requested that his friends not attend the memorial services!" Bill told me these sorts of obituaries — terribly vague but also cruelly pointed — were quite common in the dark days of AIDS. And this is succinctly why I think gays are so bad at having intergenerational friends, we've simply lost an entire generation of elders. And what was exactly lost with that generation is far more than can be enumerated in this column.
Back to Bill's stories for a second. There is a real value in oral histories, the telling and passing down of shared experiences make our culture certainly more valuable and rich, at the very least far more interesting. And again, this is nothing new, as cultures across the globe seek to capture personal stories and first-hand viewpoints of history unfolding. But it's not just the story itself that's important. It's also the perspective and opinions. These remain nuanced between generations. Again, that's really not saying anything new. But these varied opinions and outlooks, if not shared and debated risk isolating gay men into rigid and unchanging views crafted in echo chambers.
Also, gays place a large premium on youth. And this, again, is nothing new, nor particularly gay. We just like what we like. But as Bill told me, he's rather annoyed that any interest he expresses in a younger man is automatically filed under lecherous behavior. Let me just deal with this right here: We all, no matter the age, display to varying degrees lecherous behavior. Just get us a little dehydrated, a little tipsy, and throw us on the sand of Poodle Beach and watch the unwanted flirting unfold. So. But still we have to do better than mistaking anyone displaying interested in us as a simple sexual advance. That seems rather juvenile.
With contact between our generations low, we are in danger of passing down a culture to future queer Americans that might seem a little lopsided and even a bit, well, shallow. But what's to be done? I've commented in past columns on how we're failing older LGBTQ Americans, especially in the District. To remedy this, we should use what I call the Chicago model and what is being done at the Center on Halsted, the city's LGBTQ community center. The Center offers numerous programs geared to the city's LGBTQ senior population. But one that sticks out is a sort of a buddy program, pairing seniors, even those in care facilities, with younger friends. This would certainly help us here in the District better care for our LGBTQ seniors, and would also of course help with the bridging of our considerable generational divide. So perhaps we could reproduce this here in the District.
For now, I'll continue to buddy up and enjoy my time with Bill. 
Brock Thompson is a D.C.-based writer. He contributes regularly to the Blade.
Texas synagogue attack a reminder to fight anti-Semitism
Supporting Jewish community after latest tragedy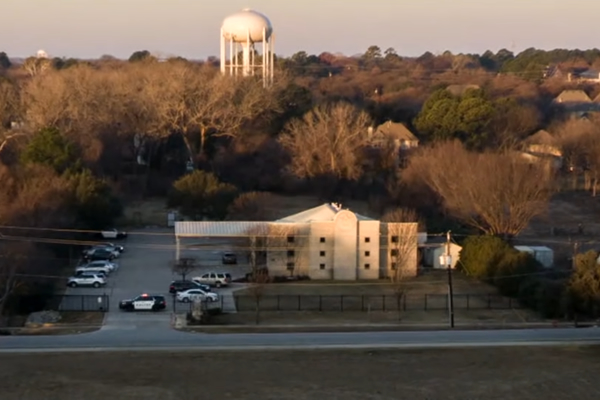 It was an all-too-familiar moment. A relaxed Saturday afternoon. Until an alert flashed on my screen. A gunman had taken hostages at a synagogue, Congregation Beth Israel, in Colleyville, Texas, a suburb of Dallas. He'd gone into the synagogue during Sabbath services.
It was an hours-long ordeal for the rabbi and three members of the congregation who were held hostage. The police intervened. The hostages emerged safely after 11 hours. The gunman, Malik Faisal Akram, died.
Like so many hearing this news, I was horrified, saddened, frightened, and shocked, but not surprised.
The hostage-taking at the Texas synagogue is part of a pattern of rising anti-Semitism. The Anti-Defamation League has tracked a rise in anti-Semitism in the United States in recent years – from the 2017 "Unite the Right" rally in Charlottesville, Va., where marchers threw Nazi salutes to the 2018 Tree of Life synagogue shooting that killed 11 people in Pittsburgh.
I don't want to draw a false equivalency. Homophobia, biphobia and transphobia aren't the same as anti-Semitism. But there are parallels. As I heard about the terrifying attack on the Texas synagogue, I remembered how frightened, enraged and sad we felt in 2016 when 49 LGBTQ people were killed in the Pulse nightclub massacre and how traumatized our community was by this attack.
As I write, much remains unknown about the hostage attack on the Colleyville synagogue. Authorities in the United Kingdom and the FBI are still investigating the situation.
Akram, the attacker at the Texas synagogue, came from Blackburn, England. In 2020, MI5 the U.K.'s counterintelligence and security agency, had investigated Akram, the BBC reported. The agency kept him on a watch list as a "subject of interest," but determined that he wasn't a "threat." The FBI is investigating the hostage-taking at the synagogue as terrorism, the Washington Post reported. The authorities don't know how Akram was allowed to get to Dallas or to buy a gun.
During the attack, Akram referred to Aafia Siddiqui, an American-educated woman known as "Lady al-Qaeda" and convicted of terrorism. Siddiqui is in a federal prison in Fort Worth for trying to kill U.S. soldiers, the Post reported.
Akram's brother, Gulbar Akram, told media outlets and authorities that Akram had a mental illness.
Though the attacker's motive still isn't known, it's clear that the Texas synagogue wasn't randomly targeted, experts say. "It wasn't a government office. It wasn't another house of worship by a different faith community," Holly Huffnagle, the American Jewish Committee's U.S. Director for Combating Antisemitism, told NPR's "Morning Edition." "It was targeting Jews."
Why should the LGBTQ community care about the attack on the Texas synagogue and the rise of anti-Semitism?
First, of course, because of the Jews in our community.
Those of us who are Jewish and LGBTQ know the double-whammy of encountering anti-Semitism along with homophobia, biphobia and/or transphobia. We run up against this prejudice in everything from slurs to stereotypes to violence.
Those of us who aren't Jewish don't know what anti-Semitism is like, though we may have Jewish family members or spouses who have experienced anti-Semitism. But because we're LGBTQ, we have run into bigotry. We've been called names, discriminated against and wounded and killed by anti-queer violence.
Anti-Semitism and anti-queer bigotry aren't identical, but I'd wager that many who are anti-Semitic are anti-queer.
"Then they came for the Jews," wrote Martin Niemoller, a Christian pastor who resisted the Nazis in Hitler's Germany in a poem, "And I did not speak out/Because I was not a Jew/Then they came for me/And there was no one left/To speak out for me."
Our community needs to look within itself. We should work to expunge any anti-Semitism in our midst.
Anti-Semitism has been a scourge for centuries. Combating it isn't easy. But, let's do all we can to support the Jewish community and to fight anti-Semitism.
Kathi Wolfe, a writer and a poet, is a regular contributor to the Blade.