November 13, 2019 at 6:23 am EST | by Lou Chibbaro Jr.
Trans activist Earline Budd recovering from surgery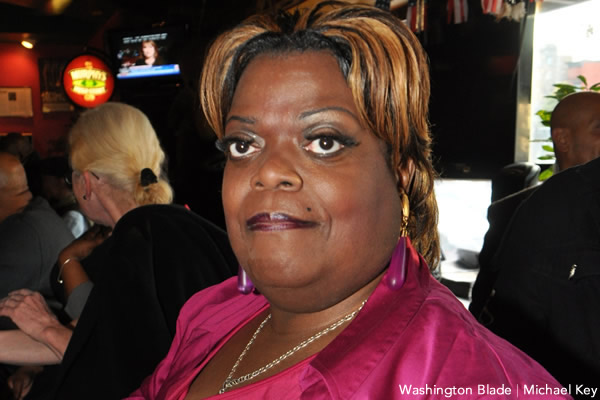 Longtime D.C. transgender rights advocate Earline Budd stated in an email to LGBT community members and the media on Monday that she continues her month-long recuperation from surgery she underwent last month.
In an open letter thanking two women from local community groups who came to her house to help her with household chores, Budd added, "Also, today I am feeling better but still have ups and downs from surgery. What I know today is that I will eventually be able to have the quality of life that I have wanted for a long time, and give back in a way that no one will ever know."
Budd told the Blade before undergoing surgery in October that she was having a bariatric sleeve surgical procedure for weight loss.
"It has been seen as a safe process but because of my high risk with other things going on it raises a concern," she said. I had to think hard and long as to whether I wanted to go through with it and decided that I wanted a better quality of life and have the ability to be more mobile," she told the Blade.
In her open email letter on Monday, Budd stated, "Thanks to everyone who has stopped by and the many calls of well wishes. I love you all and see you on Nov. 20th at MCCDC, 474 Ridge Street, N.W., 6-9 pm for the greatest TDOR 2019 event ever."
She was referring to the annual Transgender Day of Remembrance event that Budd has organized each year for the past several years. It will be held at the Metropolitan Community Church of Washington.