November 26, 2019 at 8:00 pm EST | by Richard J. Rosendall
Community woven in struggle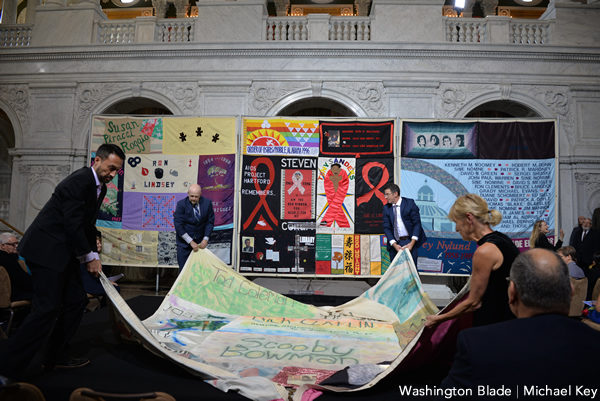 Articles at the New Ways Ministry blog are routinely posted at night. It is good to have company in my wakefulness, albeit virtual. An hour before dawn I reached for my tablet and found an entry titled, "At Fall Assembly, U.S. Bishops Vote to Double-Down on LGBTQ-Negative Agenda."
I lay in the dark, my brain storming, contemplating the moral bankruptcy of the episcopacy. What is the point of having a Church at all if it is going to look like this?
I know, the Church is a community of believers, not its buildings nor its hierarchy. It took me well past my teenage years to find community, in the city, among my own kind. The Church's leaders insisted that I be a sheep instead of a human being. That never appealed to me. Great crimes have been facilitated by people behaving like sheep.
Exiled, I retain favorite teachers, organ concerts, memories of a beautiful campus, and the phrase "On Church Index" typed in red on card catalog entries in Falvey Library for books that were nonetheless on the shelves. And off in the mist, a beautiful boy of 20, now 62, whose sunflower simply was not made to turn my way, but who, it turns out, still follows my writing.
My virtual Church is built on moments of connection, undeserved, unexpected, sometimes glimpsed in our first South American pope, whom so many of the bishops resist. He has his flaws, such as ignorance of the science of gender identity, which includes brain chemistry.
Telescopes and microscopes have always vexed the bossy old men of the Church, who ignore evidence that contradicts their dogma like Republicans on the House Intelligence Committee.
November 20 was the Transgender Day of Remembrance. The previous day, the global scale of transphobic violence was emphasized when trans refugees at the Kakuma camp in northwest Kenya were pelted with stones. The culprits were not only the Turkana locals who threw them, but politicians like President Uhuru Kenyatta who stoke hate.
I met a trans friend for coffee last week in a northwest corner of the District. She was helping me aid a refugee. We chatted with the freedom of familiarity for a few hours until dusk fell. She is smart, tough, and funny. Director Ryan Coogler says a meeting where someone brings an idea you hadn't thought of is the best kind of meeting, and that is how I felt as my friend shared her insights into current controversies. Cold weather brings the prospect of more gatherings warmed by good food, drink, and fellowship as we take respite from the battles outside.
With World AIDS Day approaching, amfAR's HIV Cure Summit was held in San Francisco on November 21. On the previous day, a ceremony at the Library of Congress announced that the National AIDS Memorial is taking custody of the Names Project AIDS Memorial Quilt. That took me back half a lifetime to the sight of two men from the Gay Men's Chorus of Washington holding each other and sobbing beside a friend's panel during a massive display on the National Mall. Multiply that by a hundred thousand to approximate the scale of cathartic grief the quilt mediated.
Our little remembrances are overwhelmed by the magnitude of collective loss. But that is how we honor those who are gone, like an old soldier leaving a medal at the foot of the Vietnam Veterans Memorial below the name of a comrade who died young. We know that our tokens and pencil scratchings are inadequate. It is just how we express our connectedness, our defiance of the void.
The years are catching up with my generation. Our friends taught us how to die, not how to grow old. Like the quilt's preservation being passed from one group to another, our struggle will be continued by a new generation whose journey we cannot chart.
On the night of November 20 I went to my roof and lit a candle for trans women murdered by ignorance and hate, for friends fleeing persecution an ocean and a continent away, and for moments of grace, unauthorized, bearing seeds of redemption, like those I myself have been blessed to witness.
Richard J. Rosendall is a writer and activist. He can be reached at rrosendall@me.com.
Copyright © 2019 by Richard J. Rosendall. All rights reserved.