Acclaimed marriage equality doc coming to DVD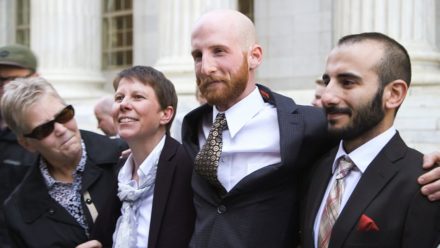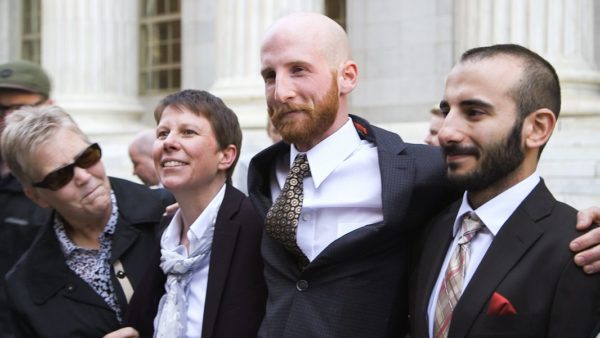 An award-winning documentary about an important battle in the struggle for marriage equality is coming to DVD this week.
"Church & State," directed by Holly Tuckett and Kendall Wilcox, follows the efforts of Utah activists to overturn the state's 2004 "Amendment 3," which not only made same-sex marriage illegal under the state constitution but effectively blocked future legislators from granting same-sex couples any legal rights considered inherent to marriage – such as those affecting medical and end-of-life decisions or rights of inheritance.
The law was challenged in 2013 by three same-sex couples who filed a lawsuit (Kitchen vs. Herbert) against the state. After the US District Court for the District of Utah found in favor of the plaintiffs, the state appealed the decision all the way to the US Supreme Court, which in 2014 declined to hear it – affirming the lower court's finding that the marriage ban was unconstitutional. A year later, SCOTUS did agree to hear Obergefell v. Hodges, resulting in the affirmation of marriage equality as the law of the land.
The film, described as "the improbable story of a brash, inexperienced gay activist and a tiny Salt Lake City law firm that joined forces to topple Utah's gay marriage ban," documents "the bumpy road to equality in Utah" while casting an equal light on both the efforts of the Mormon church to wield it's heavy influence in state politics and the in-fighting of the LGBTQ community that came close to derailing the entire process.
The documentary hit the festival circuit in 2018; it was the Winner of the Special Jury Award at the American Documentary Film Festival and Film Fund, and the Filmmaker Award at the International Filmmaker Festival of World Cinema, Nice.
In an interview with the Salt Lake Tribune, filmmaker Tuckett talked about being at the wedding reception of Salt Lake City entrepreneurs Derek Kitchen and Moudi Sbeity (one of the couples behind the lawsuit) when she decided the direction the documentary would take during a conversation with Kitchen's grandmother.
"She said, 'You've been following this. What made Derek want to sue the state of Utah?'" Tuckett said.
Tuckett's first thought was of Mark Lawrence, a controversial LGBT activist who had agitated to overturn Amendment 3 but had been eclipsed in the public eye as the legal battle moved forward; that, she said, was when "I knew I had to tell Mark's story."
James Huntsman, the film's producer, agreed, saying, "We had to pick a character to follow this journey through… [Lawrence is] the most interesting character, and the most controversial one."
"Church and State" is already available VOD on the usual platforms, but it drops on DVD January 21.

You can watch the trailer below.

PHOTOS: Black Pride Opening Reception
Mayor Bowser greets celebration attendees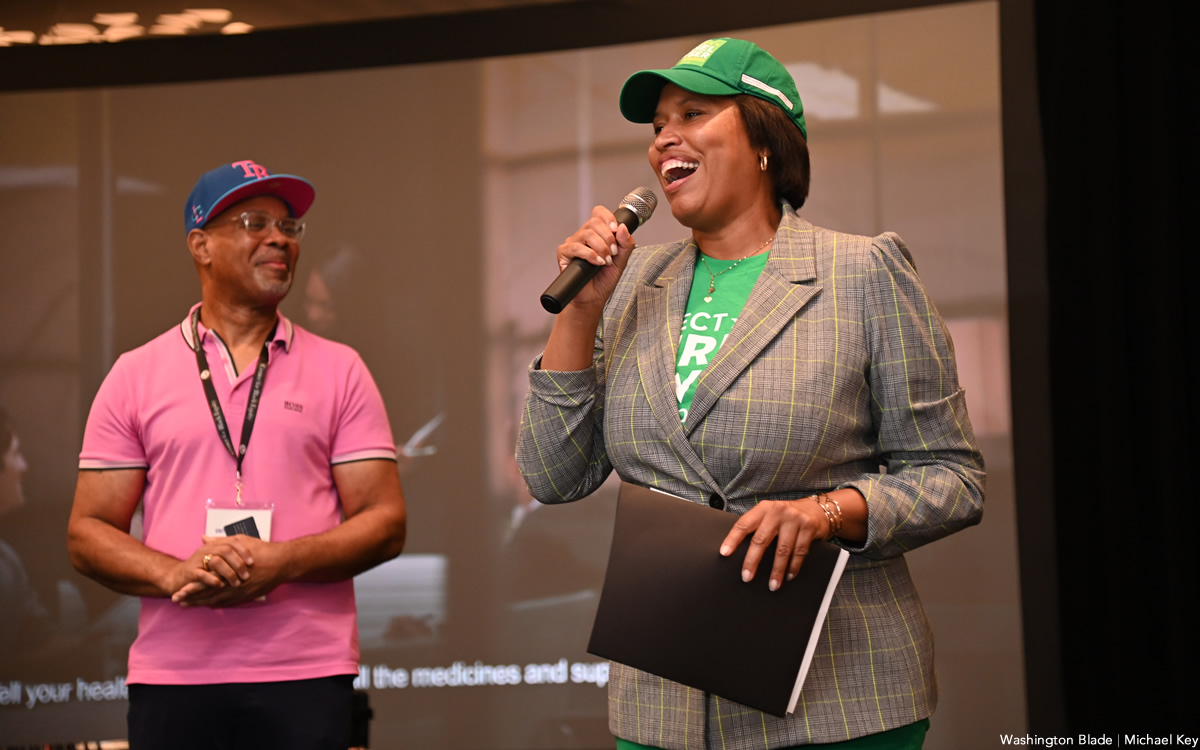 D.C. Black Pride weekend began with an opening reception at the Renaissance Washington Hotel on Friday, May 27. Mayor Muriel Bowser welcomed attendees to the celebration. The event was produced by the Center for Black Equity.
(Washington Blade photos by Michael Key)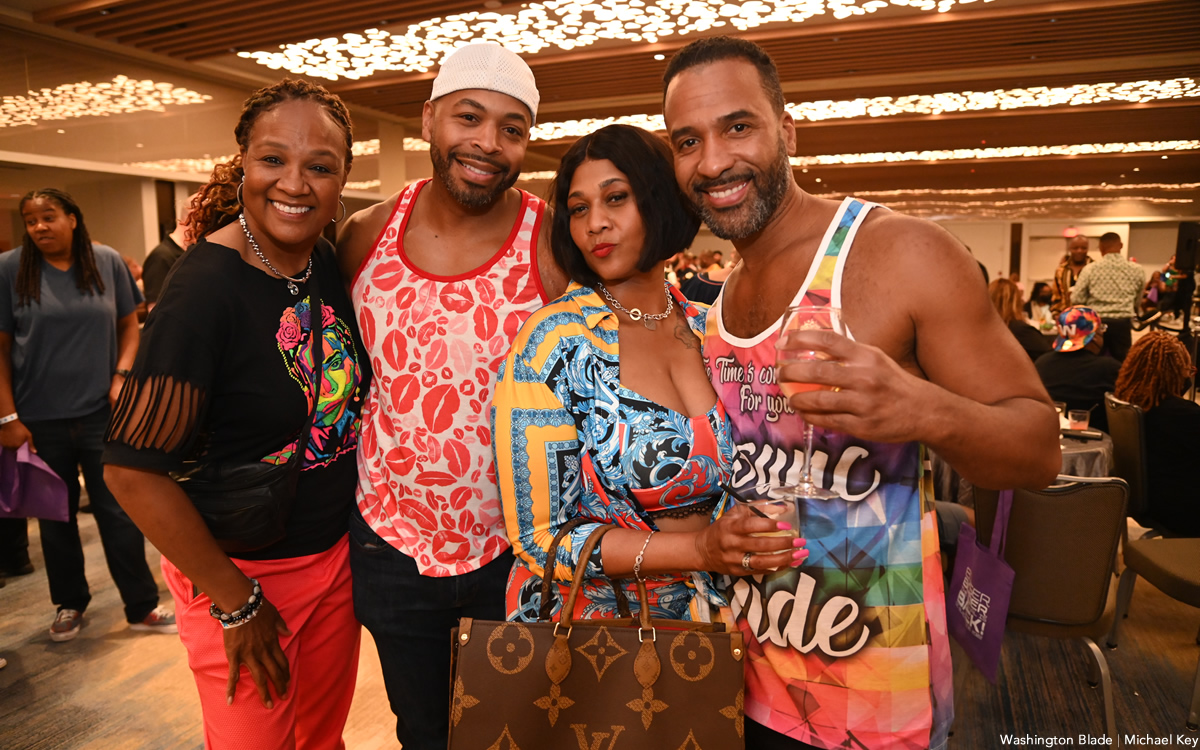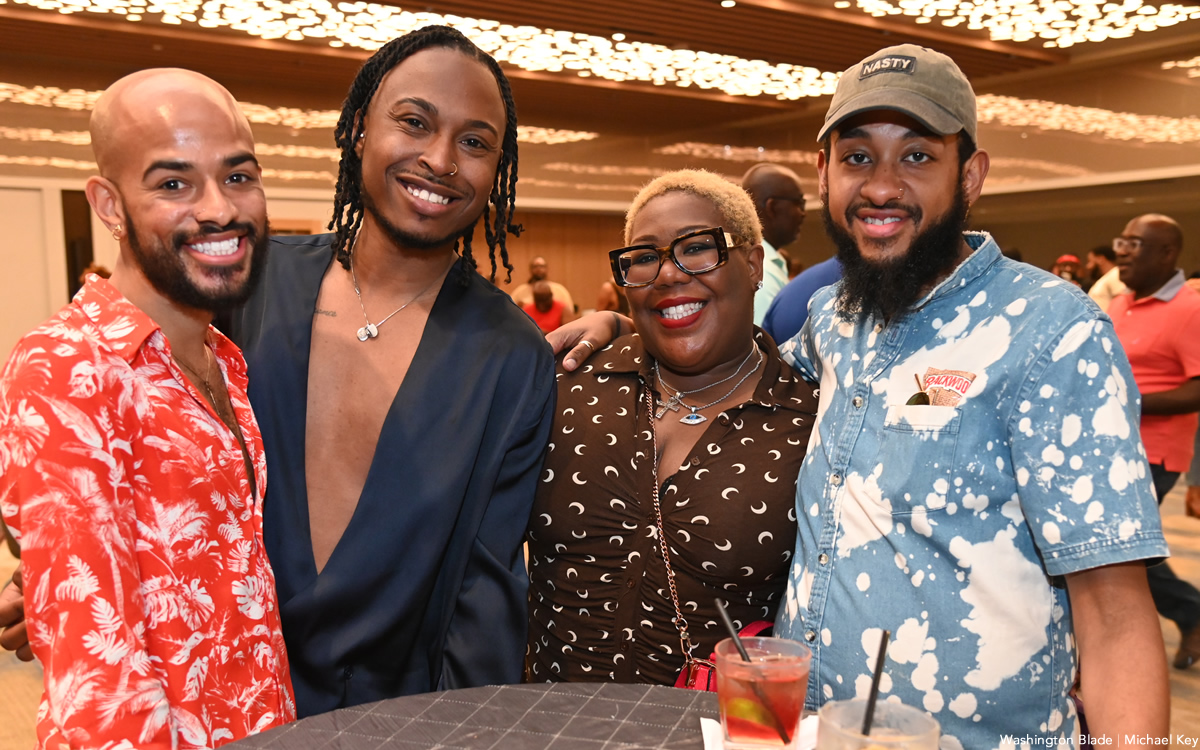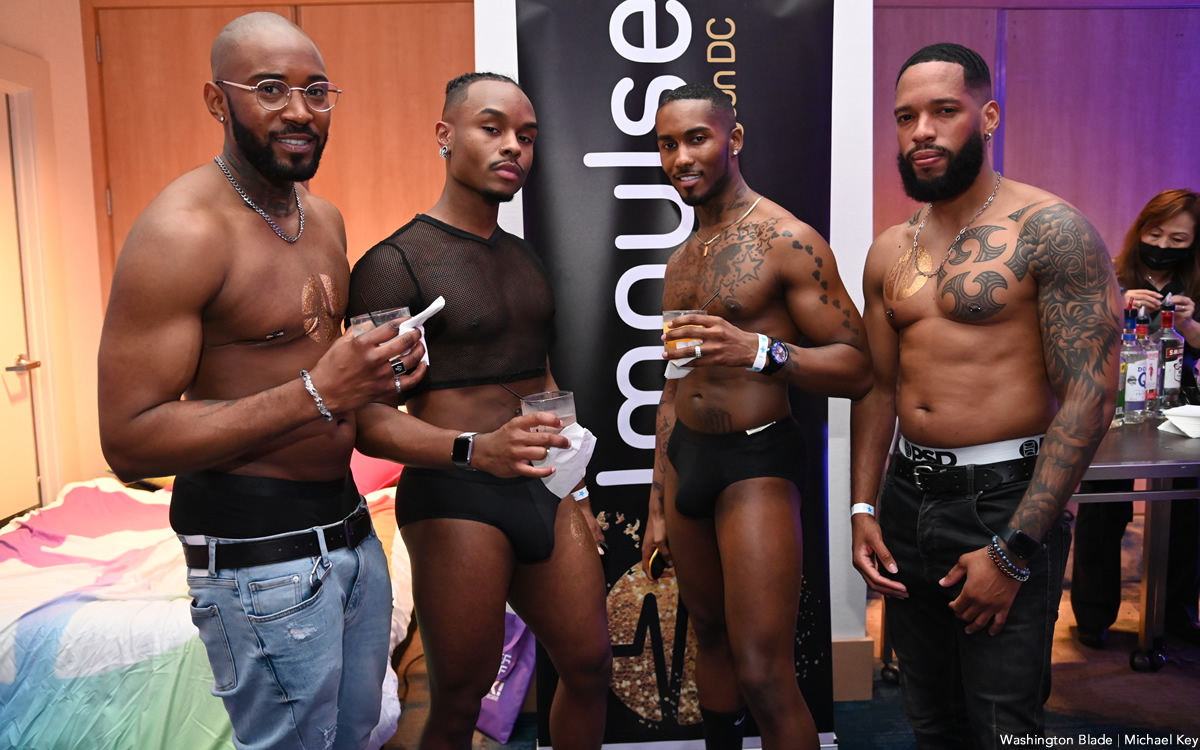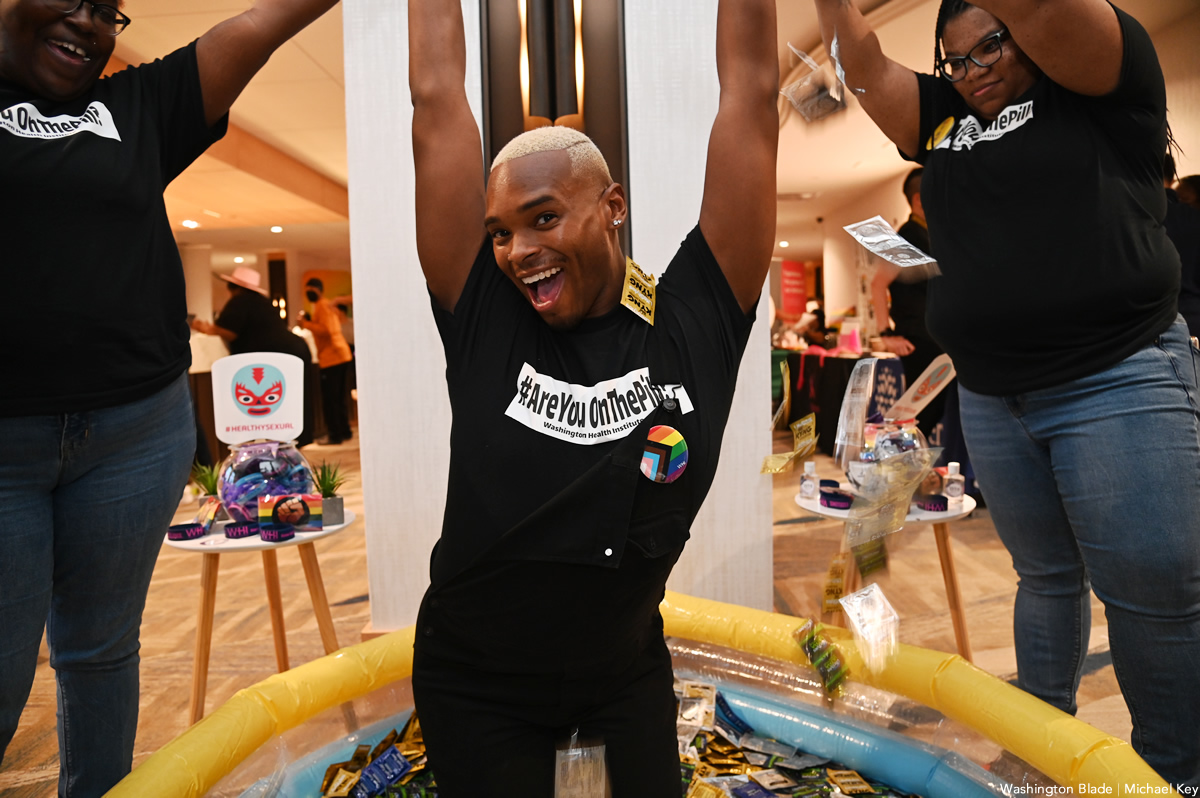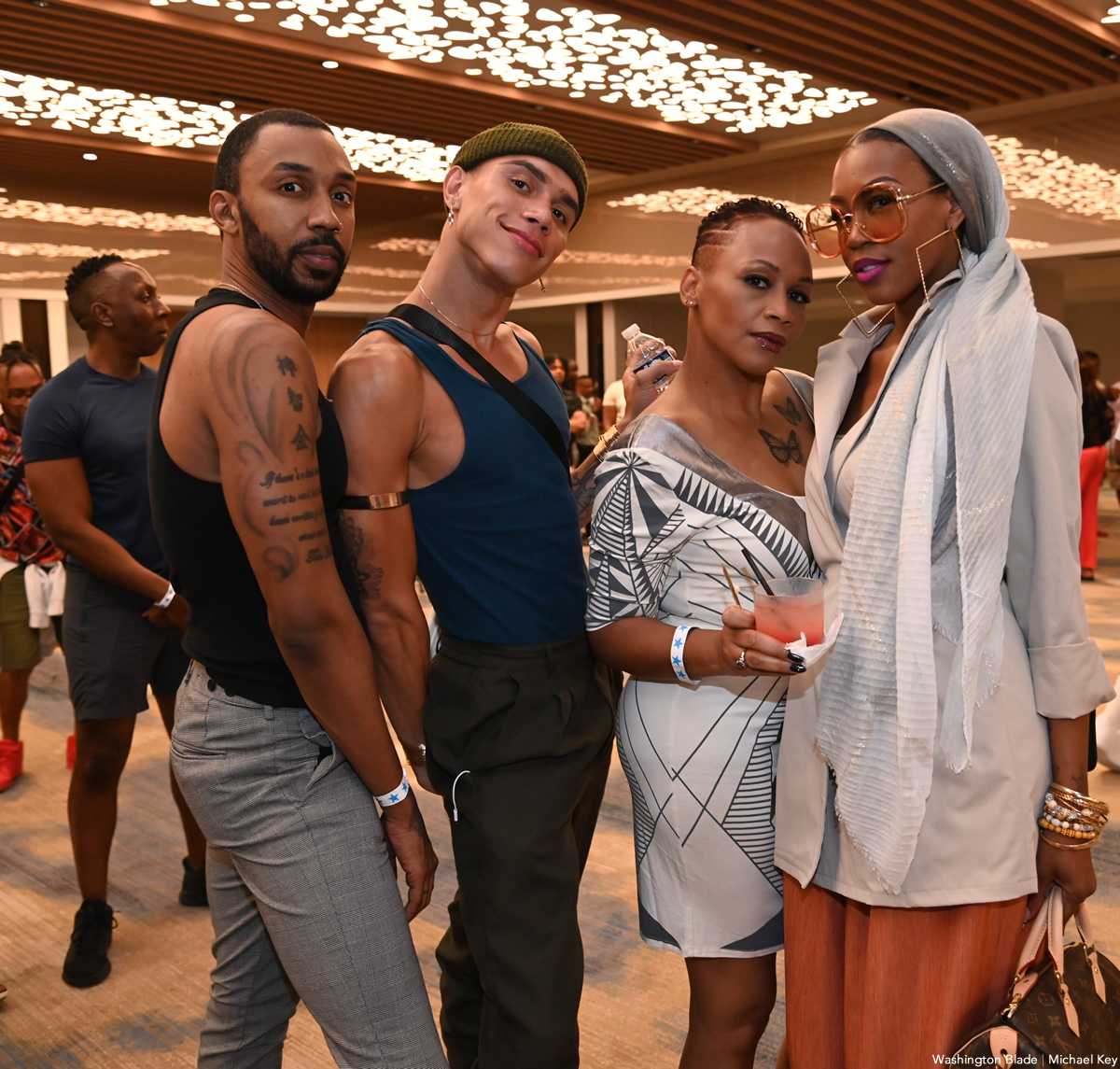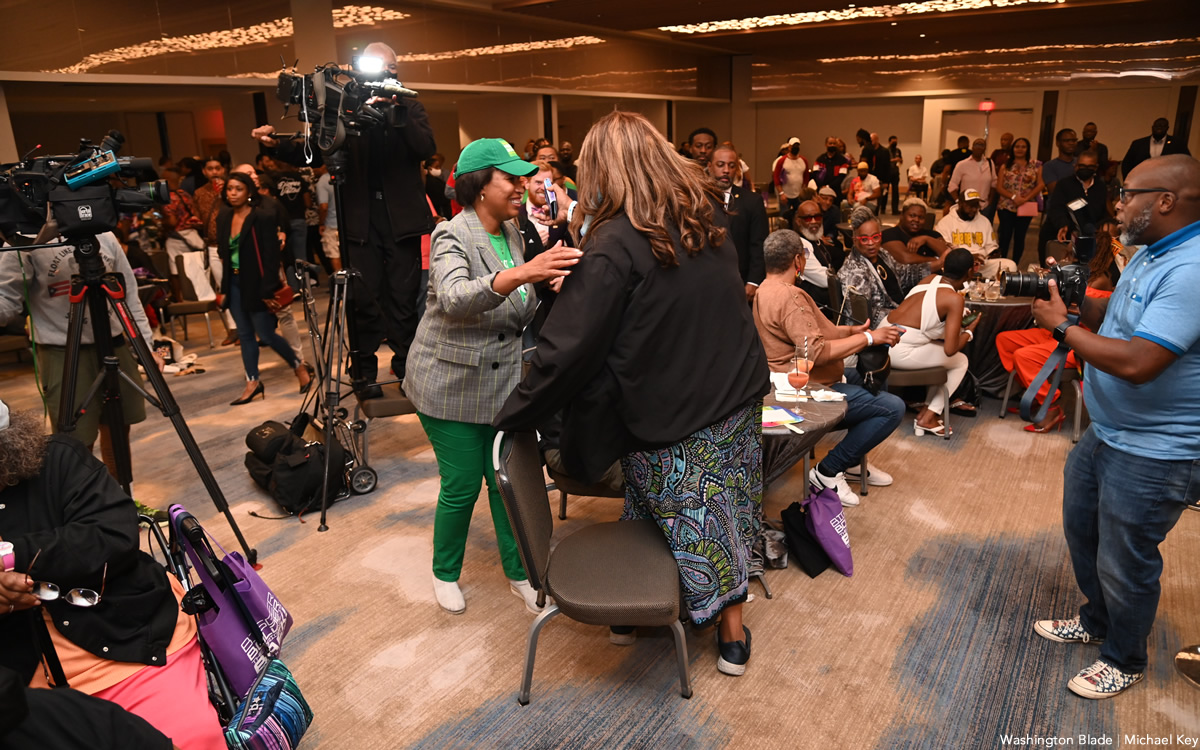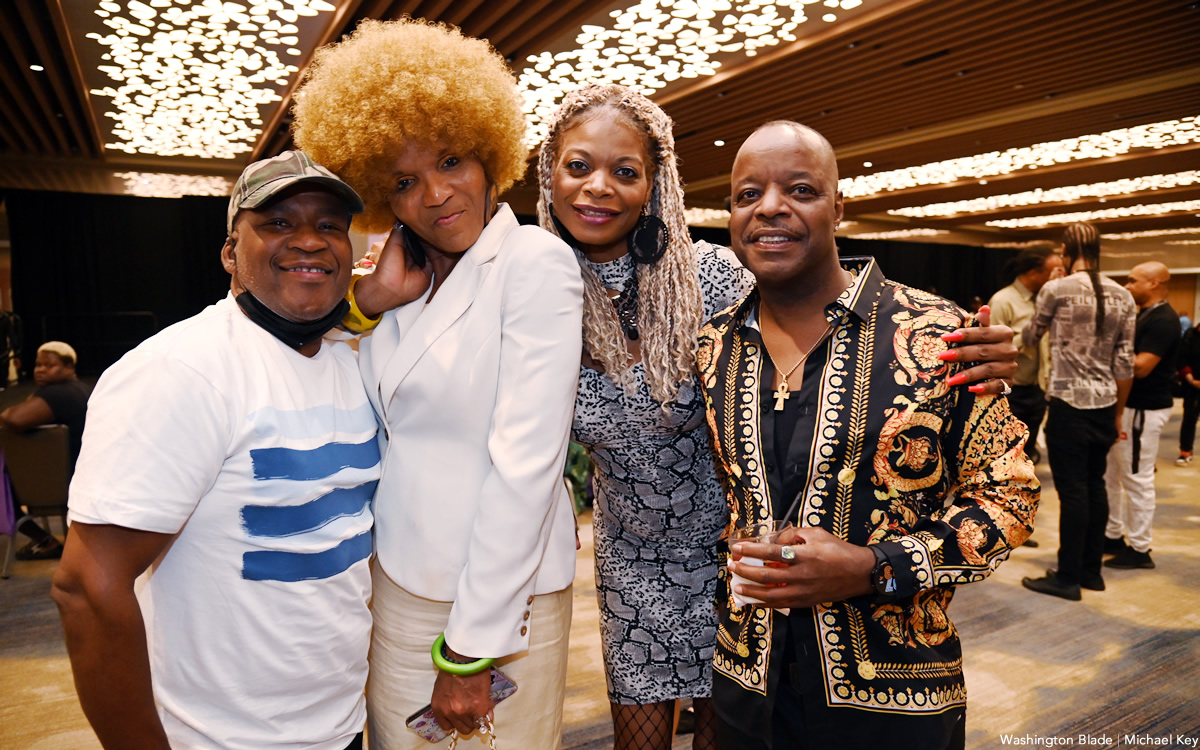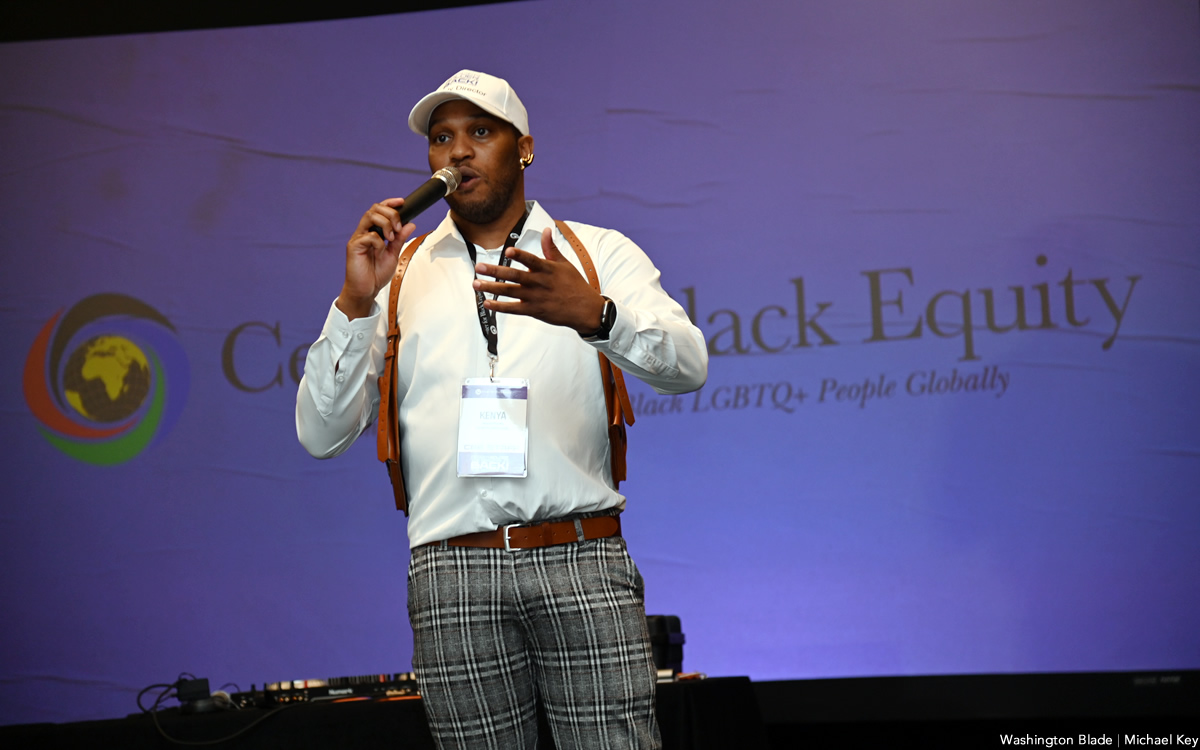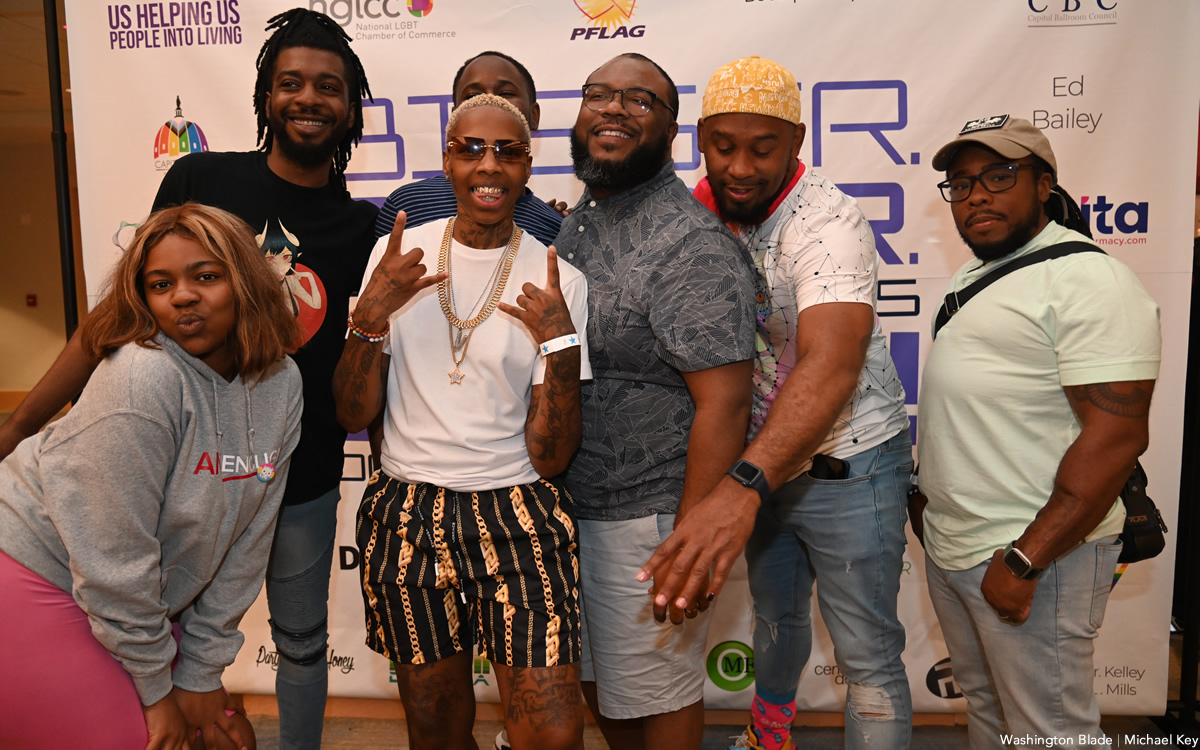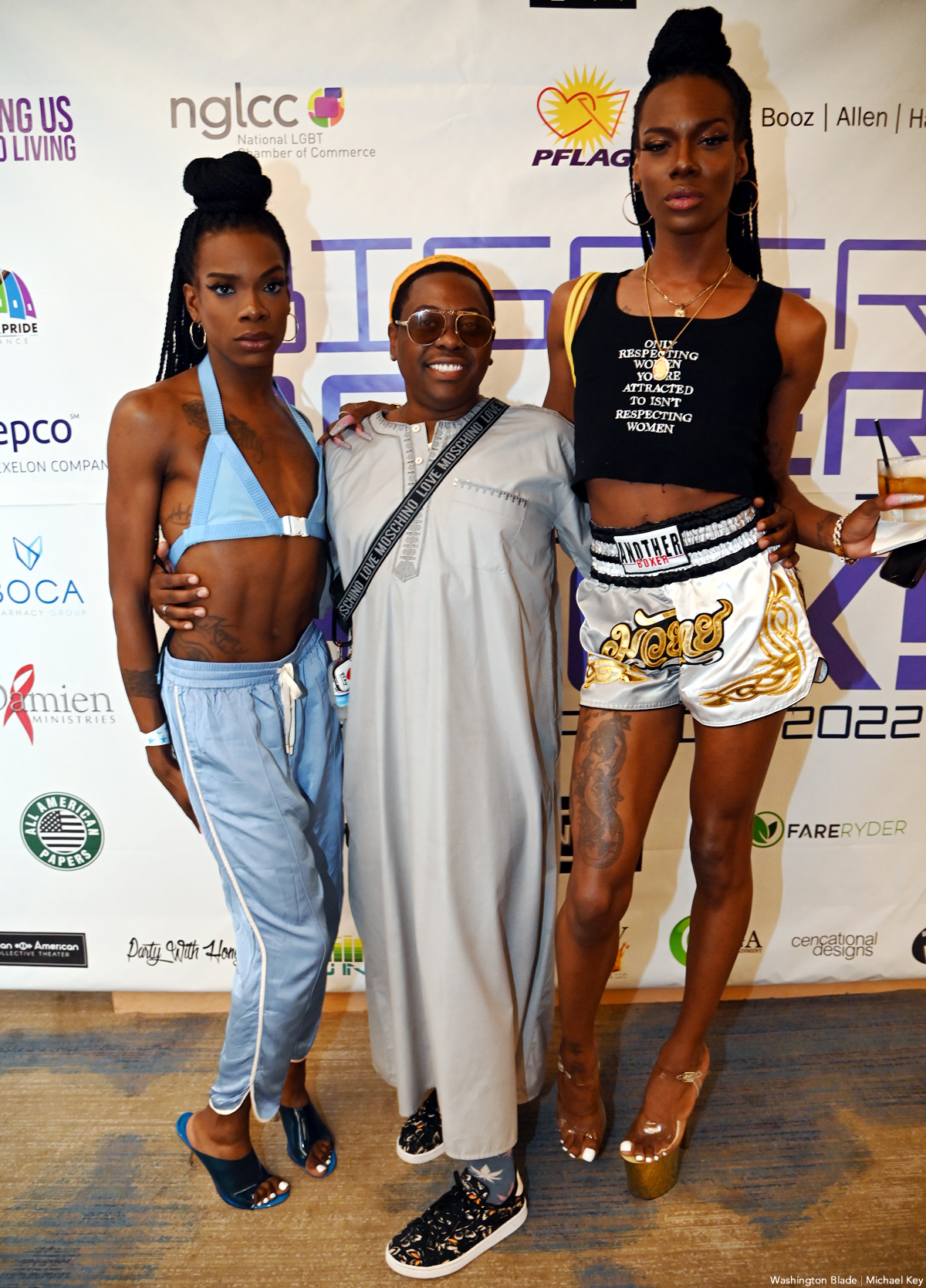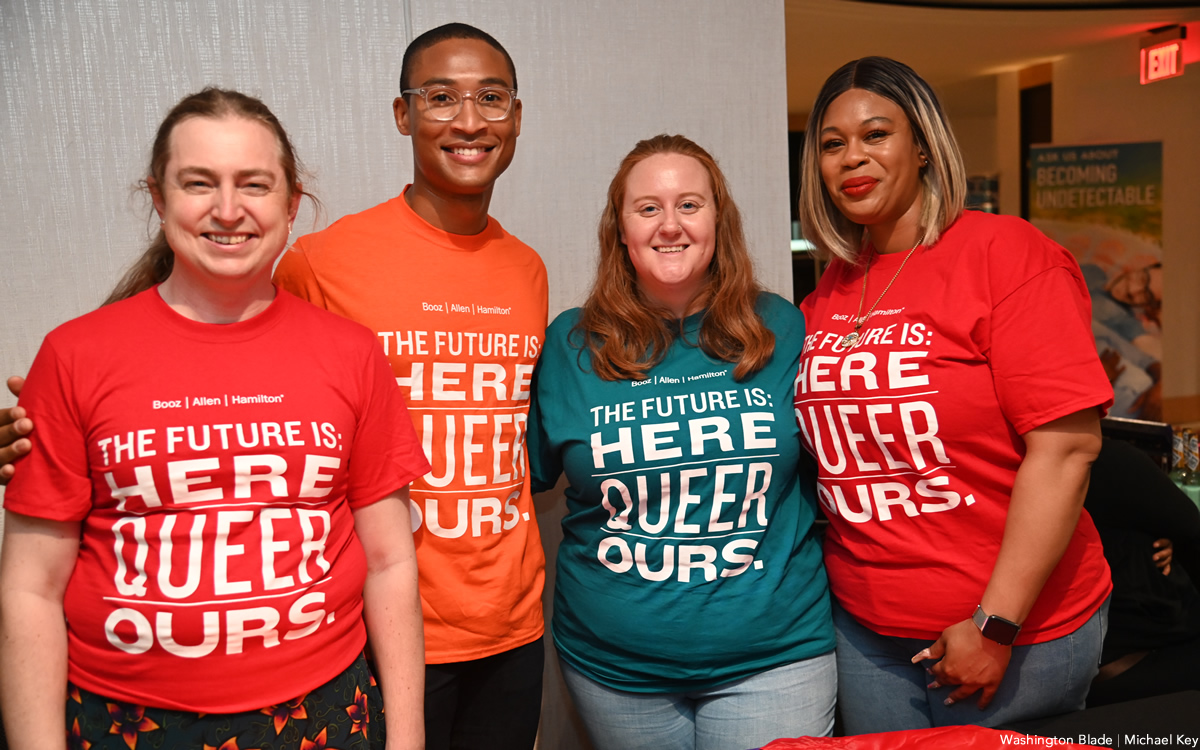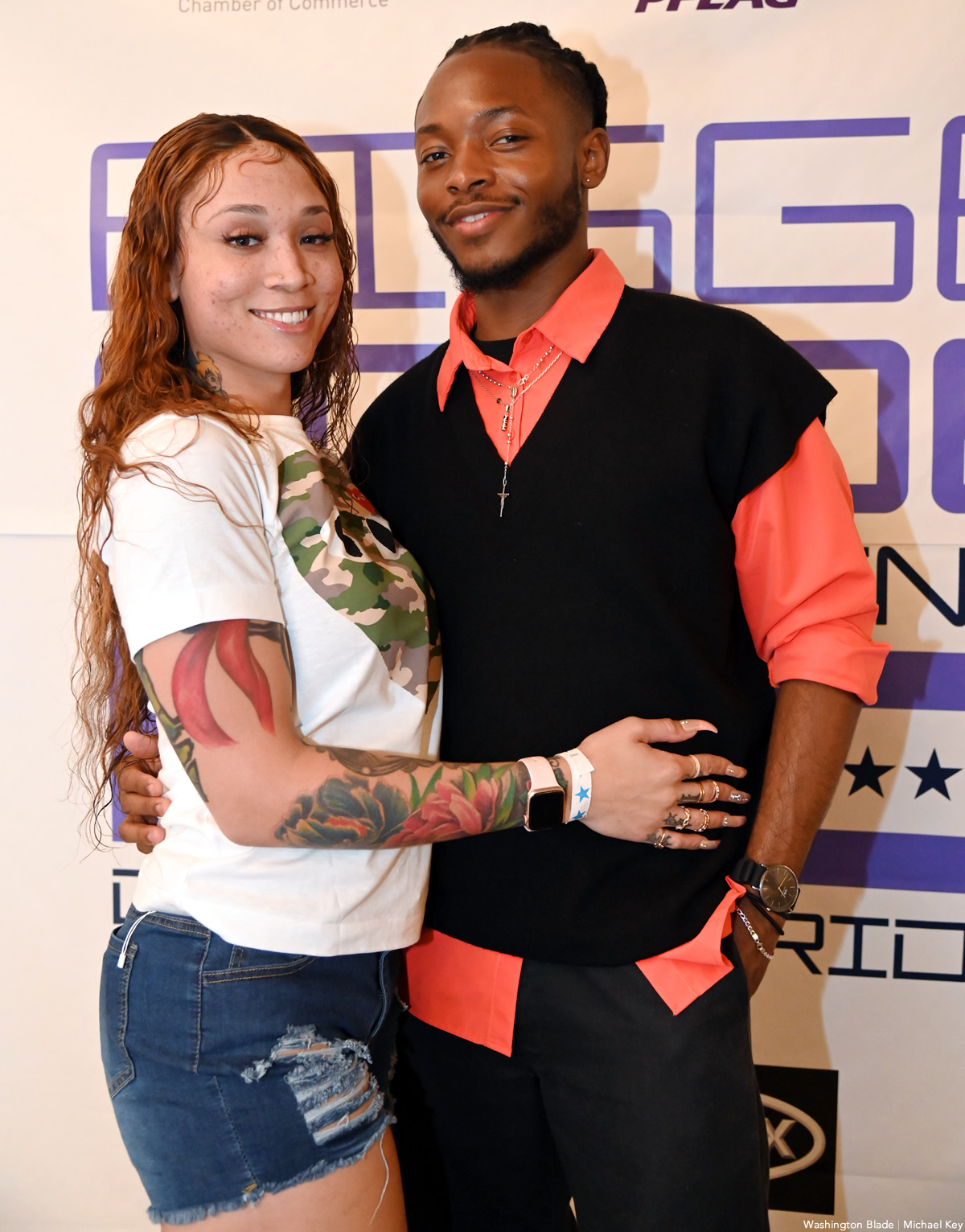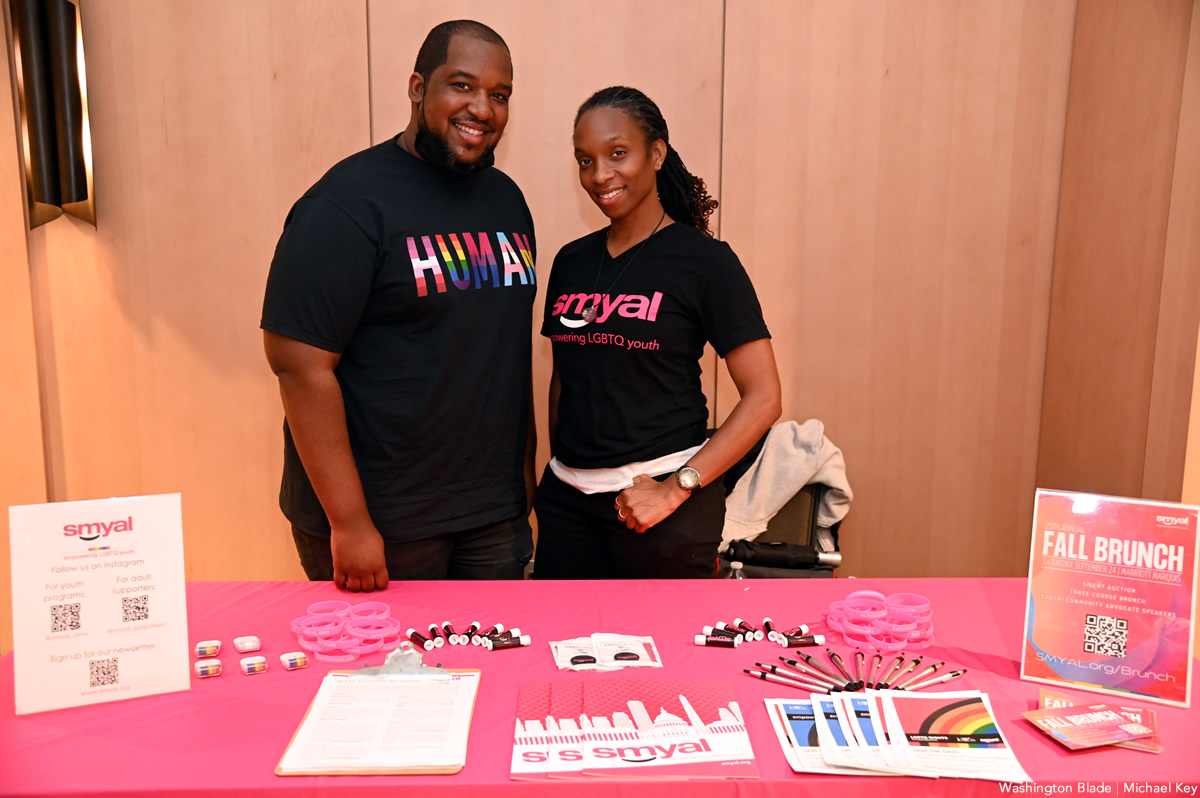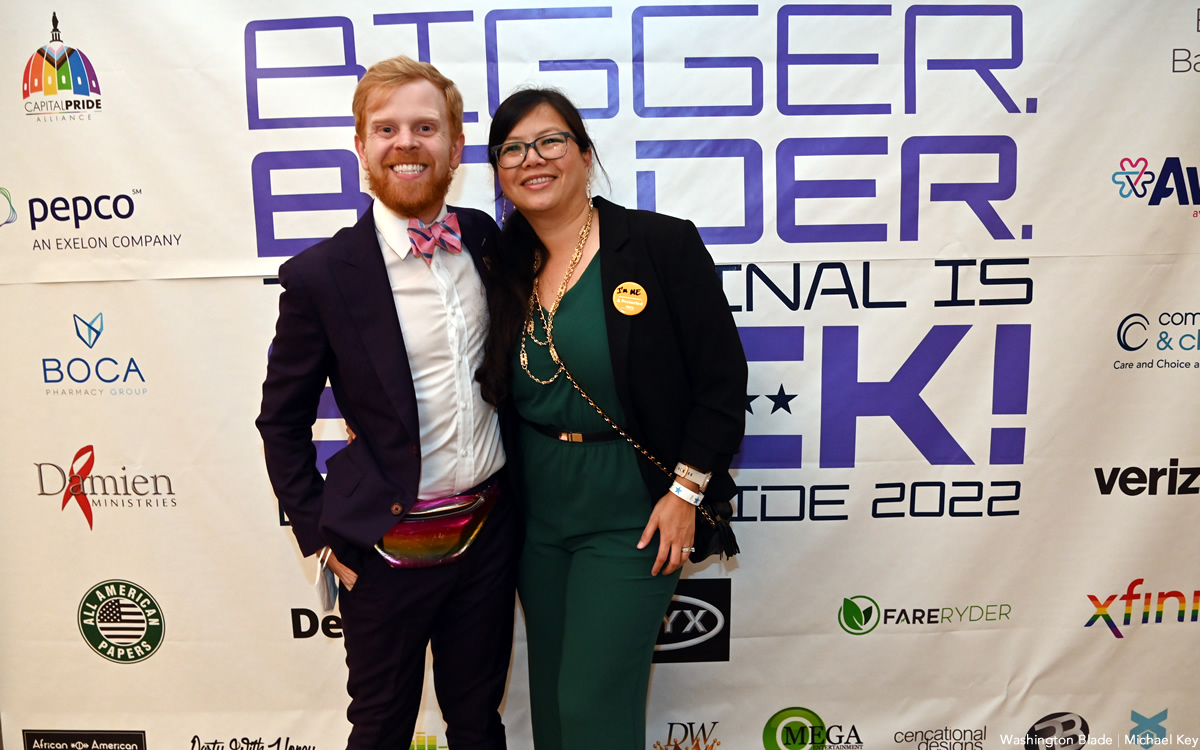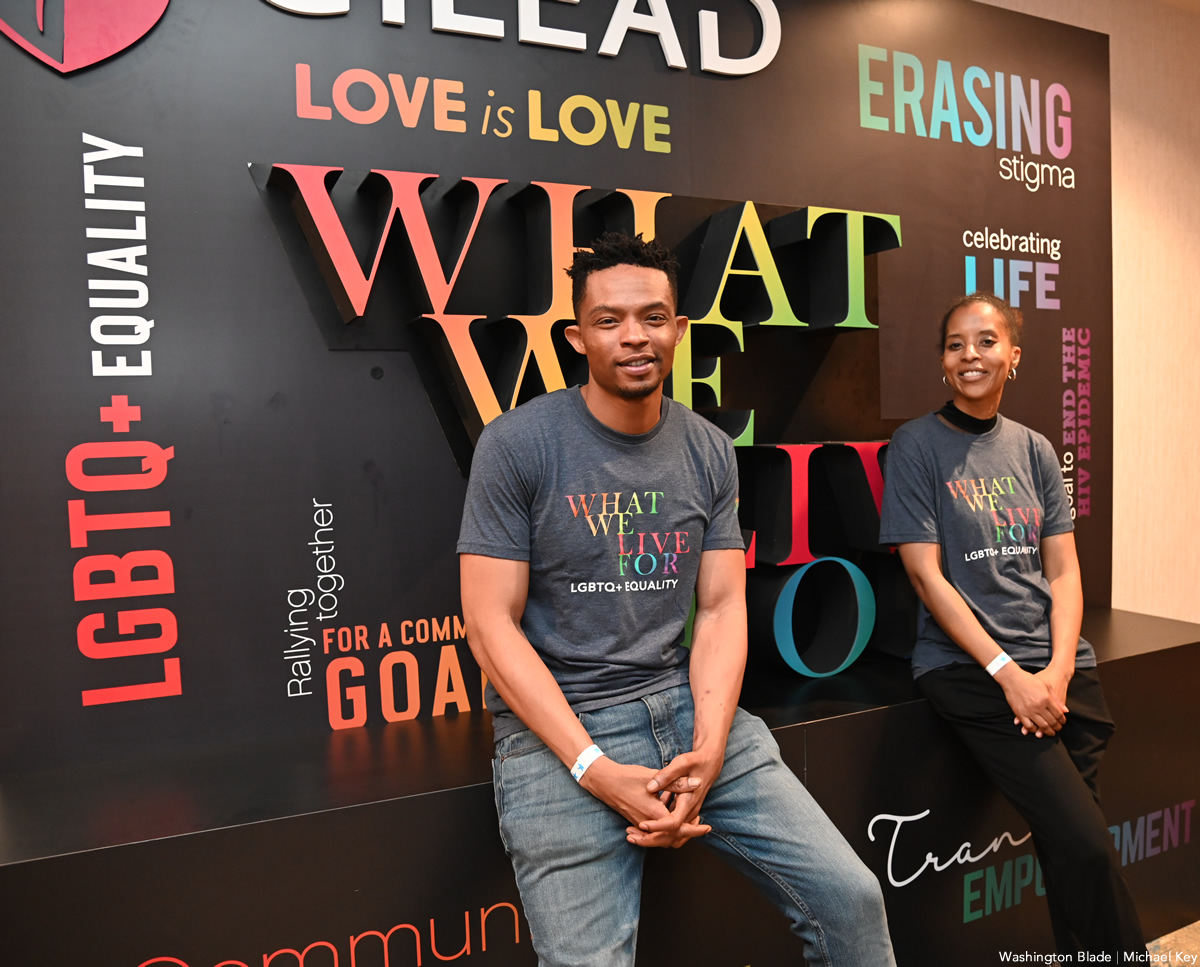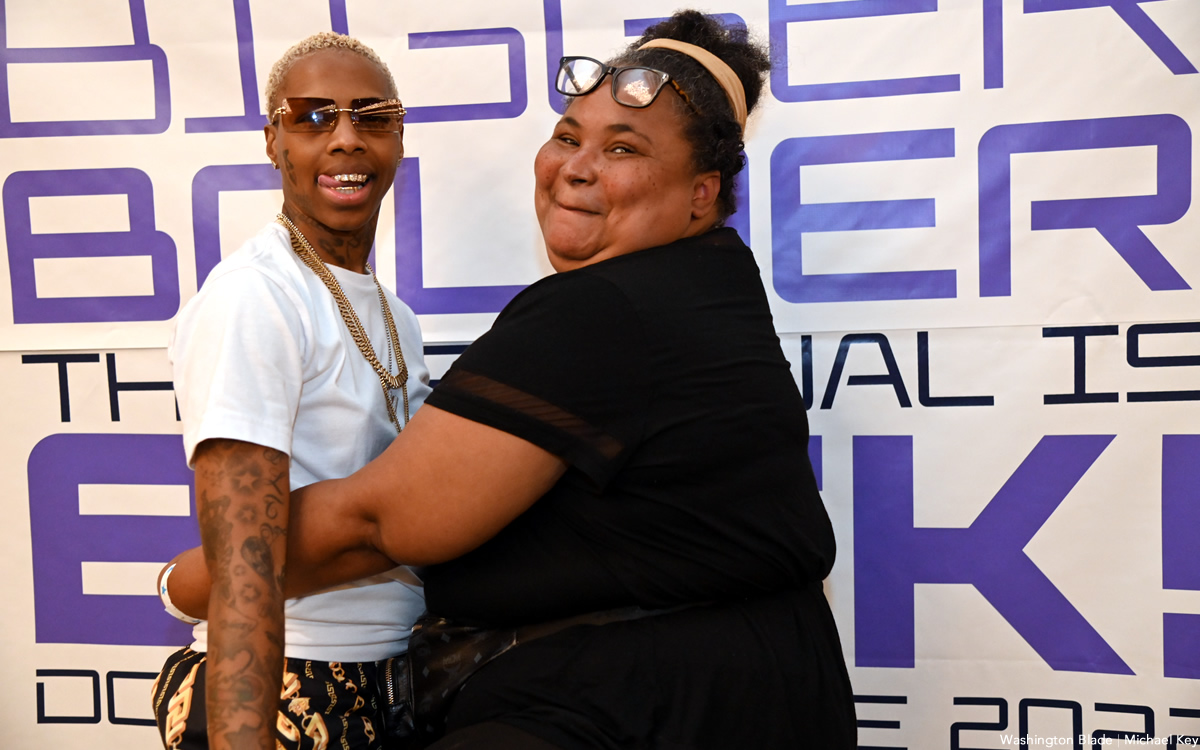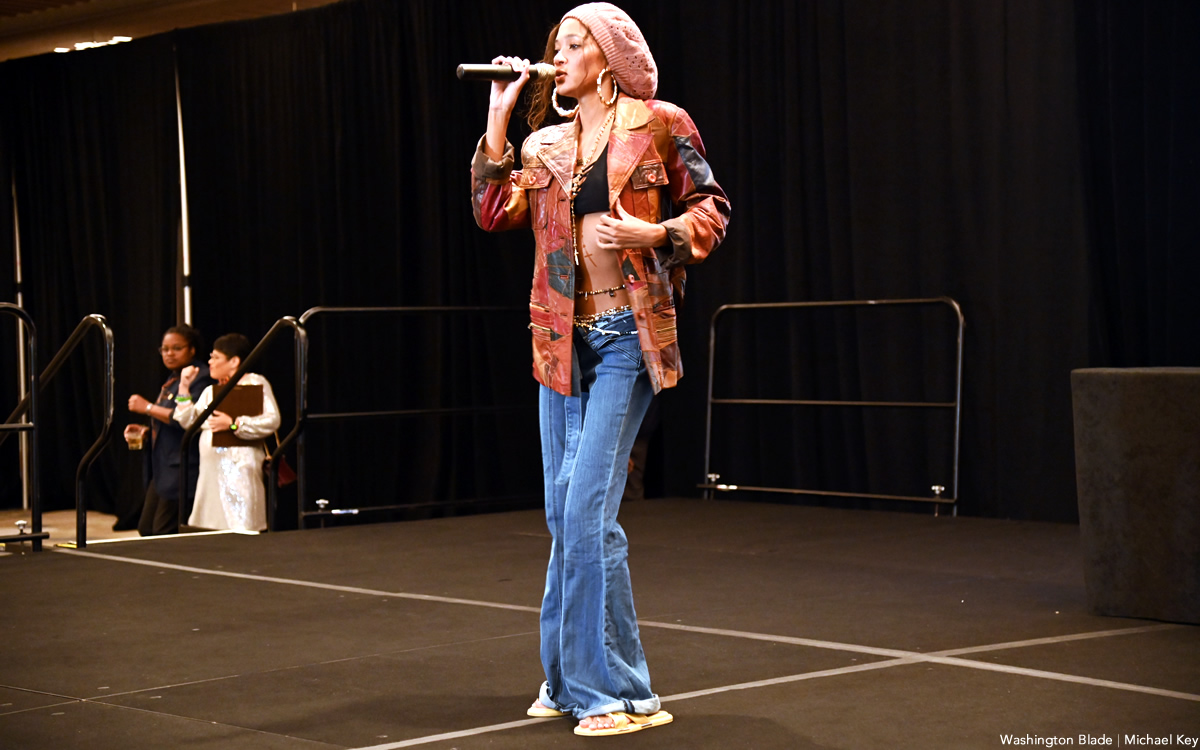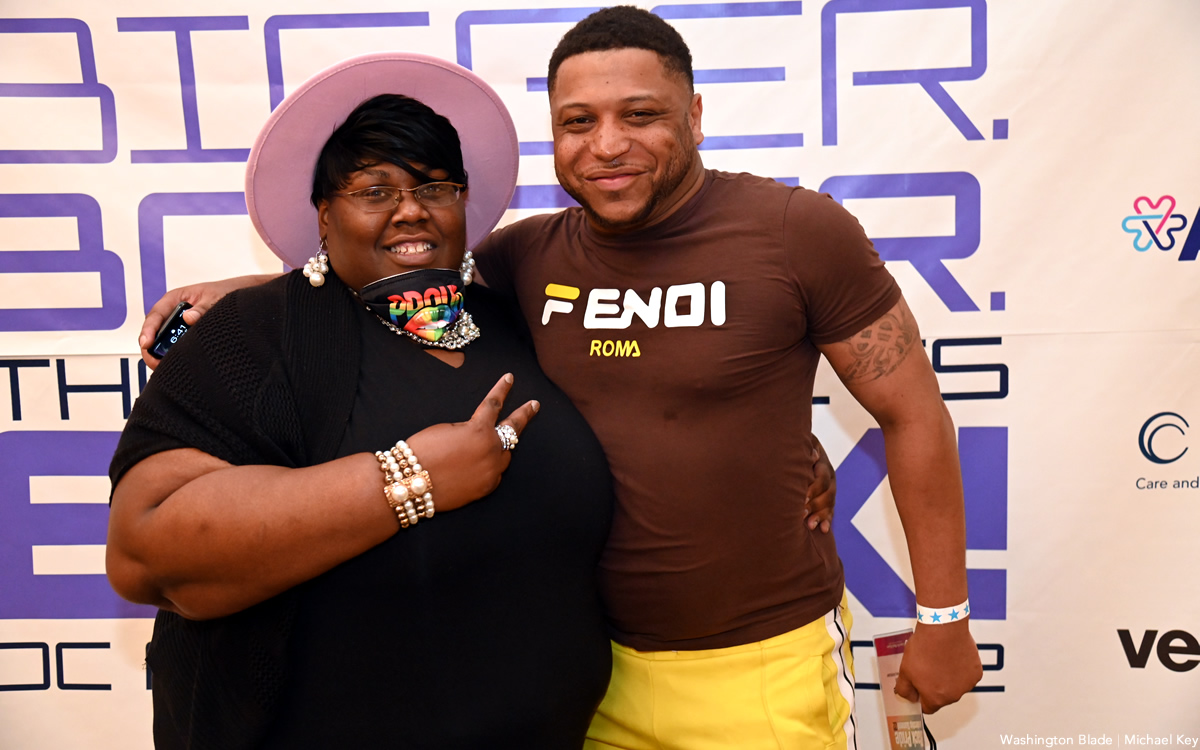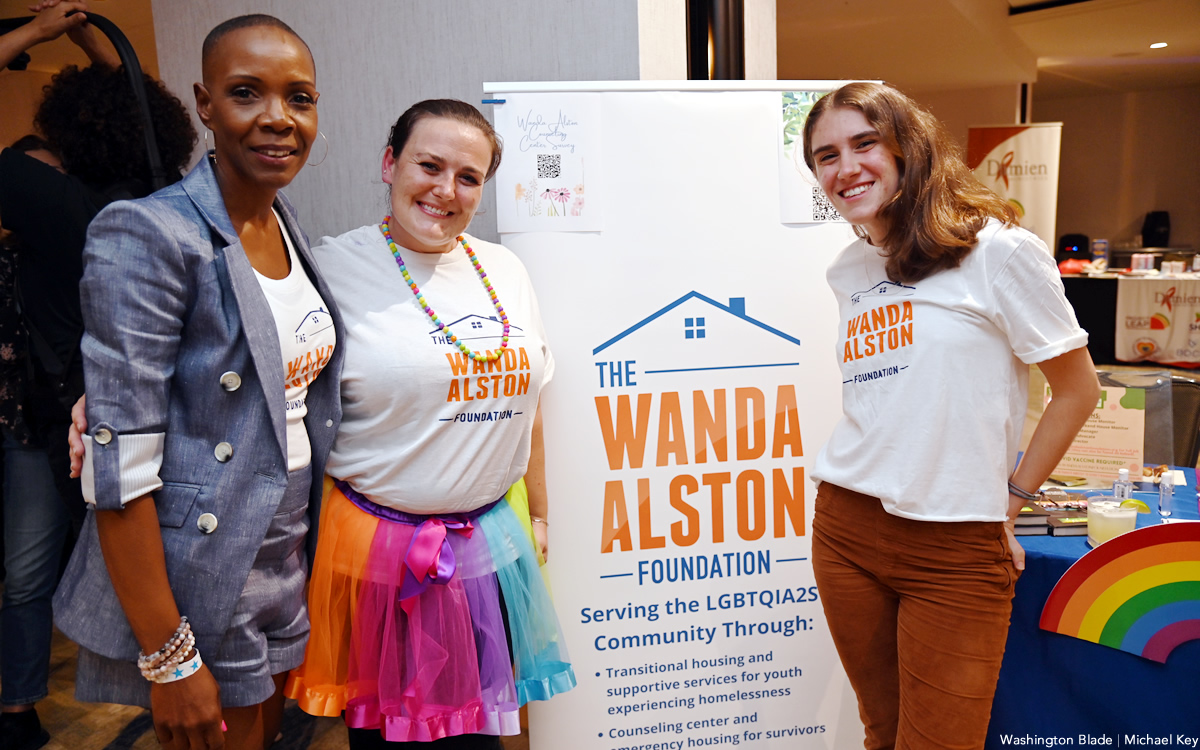 'Dot & Ralfie' explores lives of lesbian seniors
Who will care for us when we only have older friends to rely on?
'Dot & Ralfie: A Novel'
By Amy Hoffman
c.2022, University of Wisconsin Press
$16.95/147 pages
There is one alternative to growing older.
Never mind, though, it's not on your radar. You're more focused these days on not groaning when you get up each morning, and keeping your joints oiled enough to work. Years don't really mean much when you've got places to go and people to see before that alternative happens but in the new novel "Dot & Ralfie" by Amy Hoffman, keep one eye on that calendar.
Neither Dot nor Ralfie could agree on how they met, except that it was back when good lesbian bars still existed, before the Internet. Dot recalled, but Ralfie denied, that they met over a pool game and Ralfie wandered away. They both remember a cocktail party when Ralfie first took Dot home with her.
These days, though, "home" is a third-floor walk-up in a Boston neighborhood. It's been a great place and Dot and Ralfie like the neighbors and all, but Dot's 68 and Ralfie's over 70 and three floors of steps are a problem. A big problem, especially when you've had knee surgery like Ralfie's had. Especially when you've had a teensy little heart attack and walking makes you winded, as it does Dot.
And so, Dot's sister, Susan, has been pushing Dot and Ralfie to move to a senior living complex, which Ralfie refers to as Maple Grave because that's what's next, isn't it? Yeah, and Susan is so determined to have Ralfie and Dot move into senior housing that she buys a way-off-the-beaten-path Maple Grave apartment of her own, for her and her lover, Germaine.
But Germaine's not happy; she's more than a decade younger than Susan and besides, she'd miss her friends back in the city, just as Ralfie would miss the guys at her job at the DPW, and Dot would miss the kids at the school library where she worked. And it would be such a hassle for Dot to see the older librarian that she had a little affair with not long ago. Viola was ailing, and needed Dot's help.
Still, those stairs. What was the next step?
The meme is correct: Old Age Ain't for Sissies. But what are ya gonna do about it? You're gonna read "Dot & Ralfie," that's what.
That's because this is an adorable book. It's funny in all the right parts, good-naturedly grumpy where it needs to be, and wonderfully, wryly sarcastic, but author Amy Hoffman also nudges her readers to think about their own futures and what each might entail. Who will care for us when we only have similarly aged friends to rely on?
To soften the soberness of that question, Hoffman gives readers a handful of charming characters that fuss at one another, argue, make up, scheme, and fuss some more. It's a little like a lesbian "Honeymooners" episode, only much sweeter and better.
There aren't a lot of novels specific to lesbian seniors who want something reflective of their lives so seek out "Dot & Ralfie." If you're tired of the usual literature, it's the perfect alternative.
The Blade may receive commissions from qualifying purchases made via this post.
A timely read for middle schoolers about book banning
'Answers in the Pages' a ripped-from-the-headlines summer treat for kids, adults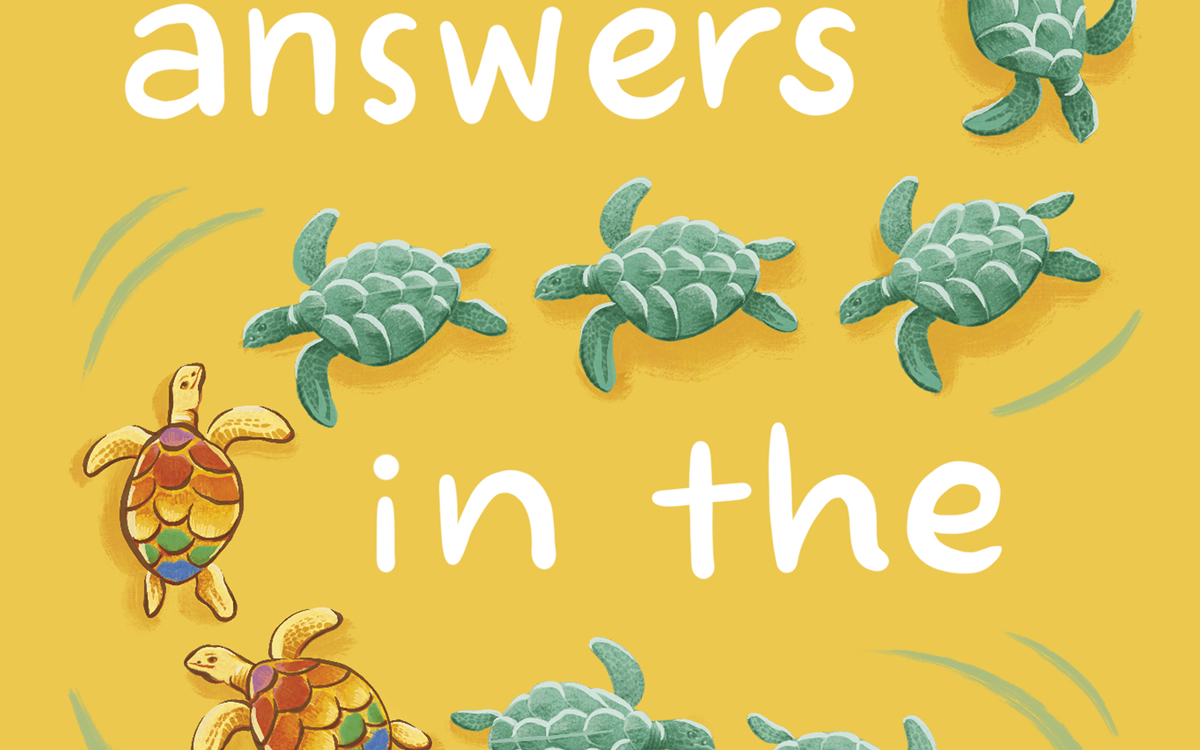 'Answers in the Pages'
By David Levithan
c.2022 Alfred A. Knopf
$17.99/176 pages
Ages 8 to 12
In "Answers in the Pages," the acclaimed queer children's and young adult author David Levithan's newest novel for middle-schoolers, just one sentence (less than a paragraph) in a book disrupts the lives of the students in Mr. Howe's fifth-grade class.
In this book-banning age, few books (for children, parents, teachers, librarians and all who cherish the freedom to read) are more timely than "Answers in the Pages."
Mr. Howe has assigned the class to read "The Adventurers," an action-adventure middle-school novel about three kids. ("The Adventurers" is a fictitious novel that Levithan has conjured.)
As you've likely guessed, the sentence that creates the uproar implies that, maybe, there's a queer quotient involved in the love that Rick and Oliver in "The Adventurers" have for each other.
"At that moment Rick knew just how deeply he loved Oliver," the sentence says, "and Oliver knew just how deeply he loved Rick, and the understanding of this moment would lead them to much of the happiness and adventure that came next."
This sentence is, as Donovan Johnson, a fifth-grader in the class, says, "a bit long."
Few people would have paid attention to this sentence "if it had been said during a TV show," Donovan says, "or appeared as a quote in the middle of a newspaper article."
But the sentence appears at the end of "The Adventurers," and because fifth-graders were required to read it, everybody's buzzing about it.
Neither Mr. Howe, who's gay, nor his students are worried that Rick and Oliver might be gay. But Donovan's mom is.
Donovan brought "The Adventurers" home to read. After reading for a while, he got up and had a snack. While he was snacking, Donovan left the book on the kitchen counter. That was a big mistake, but it jumpstarts the narrative of "Answers in the Pages."
Donovan's mom finds the book. She's a good person who loves her son. But like many kind people, she's homophobic.
Mrs. Johnson glances through "The Adventurers." Like many who browse a book, she doesn't read the whole thing. Her eyes land on the sentence about the love Rick and Oliver feel for each other.
Mrs. Johnson believes that "The Adventurers" is "inappropriate" for fifth graders and challenges the book.
As so often happens in these situations, the kids involved are caught in the middle. Do they side with their parents who challenge a book? Or with their teacher and the kids who support the book?
This is tough for Donovan. His mom won't tell him why she doesn't want his class to read the book. She just says "The Adventurers" is inappropriate. Donovan is fairly sure he's not queer. But he likes the book and has gay friends. One of the girls in his class has two moms.
Book banning is so much in the news. It would be easy to tune out "Answers in the Pages," if it had been written by an author without Levithan's prodigious talent. Levithan tells Donovan's story in an engaging, nuanced fashion.
Donovan's mom, though homophobic, isn't an ogre. Through Donovan's first-person narration, you learn what it's like for the people in the school community to go through a book challenge.
Most important for young readers, Donovan and his classmates fight against the book challenge. They learn that you can take action when faced with censorship. Levithan intertwines two other narratives with Donovan's story.
Excerpts from "The Adventurers" are deftly spliced throughout "Answers in the Pages." Rick and Oliver's adventures may not be interesting if you're over 12, but they'll entertain middle schoolers.
A third narrative of first love runs through "Answers in the Pages." A generation before Donovan and his classmates, two fifth-graders, Roberto Garcio and Gideon White become friends when they're assigned to work on a project related to "Harriet the Spy," the iconic children's book by queer author Louise Fitzhugh.
Roberto and Gideon, who love turtles, chocolate and each other, experience their first love.
"Answers in the Pages" is a fab, ripped-from-the-headlines summer read for kids and the adults in their lives.
The Blade may receive commissions from qualifying purchases made via this post.