Apple's 'Little America' scores big telling immigrant stories – including queer ones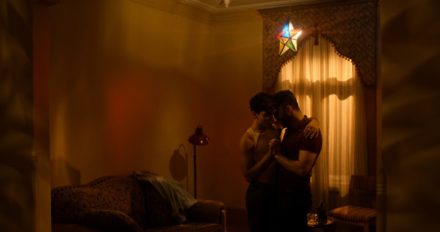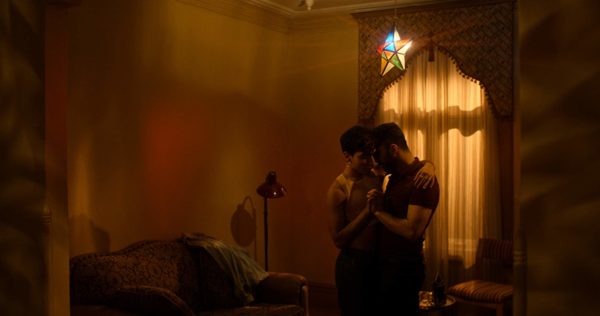 When "Little America" dropped on Apple TV+ on Friday, expectations were definitely high.
Coming from a writing and producing team that includes "Big Sick" writers Kumail Nanjiani and Emily V. Gordon, alongside "Master of None" co-creator Alan Yang, Lee Eisenberg, Joshuah Bearman and Joshua Davis, the immigrant-themed anthology show was already being critically lauded, and the fledgling streaming service had so much confidence in their new series they they had renewed it for a second season before the first had even made its debut.
Judging from the response of critics and audiences after the January 17 premiere, Apple's confidence was well-founded.
TV Line called it Apple TV's "best show yet," while BGR Online said it "justifies a subscription all by itself." The LA Times proclaimed it as "the crown jewel of TV's immigration wave."
On social media, viewers have been equally enthusiastic in their praise, with comments on Twitter under the "Little America" hashtag saying things like "Loved Little America so much that I watched it all in one go," and "This is something special that should be shared."
Based on a true stories series in Epic Magazine, the show goes "beyond the headlines," as the official description reads, "to look at the funny, romantic, heartfelt, inspiring and unexpected lives of immigrants in America, at a time when their stories are more relevant than ever." Each stand-alone episode relates the narrative of a different American immigrant, following the hopes, dreams, and hardships of the immigrant experience. The stories are powerful enough in their own right, and inescapably political in today's oppressively nationalistic climate – indeed, as the Pakistani-American Nanjiani recently observed in an interview, "Just by saying that immigrants are human beings with hopes and desires and likes and dislikes in this climate is a radical statement" – but the show's fine writing and acting keep the focus on character, which makes every episode just as inescapably human.
While each episode is a gem unto itself, LGBTQ viewers will undoubtedly find particular affinity with the season's final installment – "The Son," directed by Stephen Dunn, who also co-wrote with Amrou Al-Kadhi. It tells the story of Rafiq, a closeted Syrian man whose inadvertent outing to his family sparks an escape that will ultimately bring him to America. Based on the real-life story of a Syrian named Shadi, it's an emotional roller-coaster ride that offers a layered and compassionate document of authentic queer experience; for LGBTQ audiences, the young protagonist's journey – his escape from the homophobia and repression of his family and their culture, his building of a "queer family" along the way, and his joy upon finding himself in a place where he can not only finally be free, but be and accepted and loved, just as he is, by the people around him – should be profoundly relatable.
What makes it all the more profound, sadly, is that the true story on which the episode is based would have a very different outcome if it happened today. As revealed by Dunn in an interview with Queerty, the real-life Rafiq would have been denied his asylum request if it had been submitted in Trump's America; indeed, the episode "almost never happened" because the actor chosen to play Rafiq's more effeminate friend Zain (Adam Ali, a Lebanese-born resident of Manchester, UK) was unable to enter America for filming due to Trump's "travel ban." Fortunately, the producers and the studio were willing to undergo the considerable difficulty of moving production from New Jersey to Canada – a decision that Dunn says left him "floored."
Watching "The Son," audiences will undoubtedly agree with Dunn's assertion that Ali was the only actor for the role; he is utterly genuine and endearing, and his own journey is reflected onscreen by an inner strength and resilience that can never really be faked. He is the perfect grounding force for Haaz Sleiman, whose quietly desperate longing as Rafiq captures our hearts from the moment we meet him, and between the two of them, these actors bring us to a climactic scene that packs a bigger emotional punch than most of us would ever expect from a 32-minute-long episode of television.
No spoilers here, but once you've watched, you'll never listen to Kelly Clarkson the same way again.
Watch the official trailer for "Little America" below.
10 LGBTQ events this week
A Gaga afterparty and a cardboard boat regatta among attractions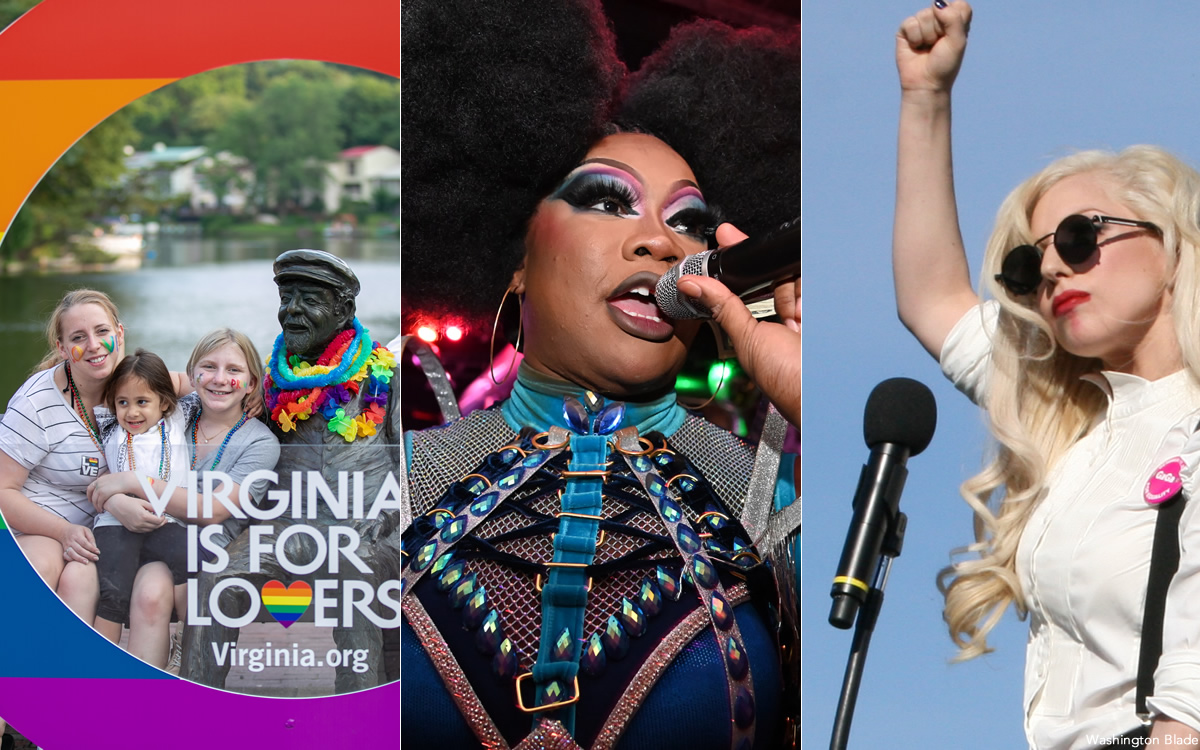 Below are our picks for some of the most fun and creative things to do this week in the DMV that are of special interest to the LGBTQ community.
---
Reign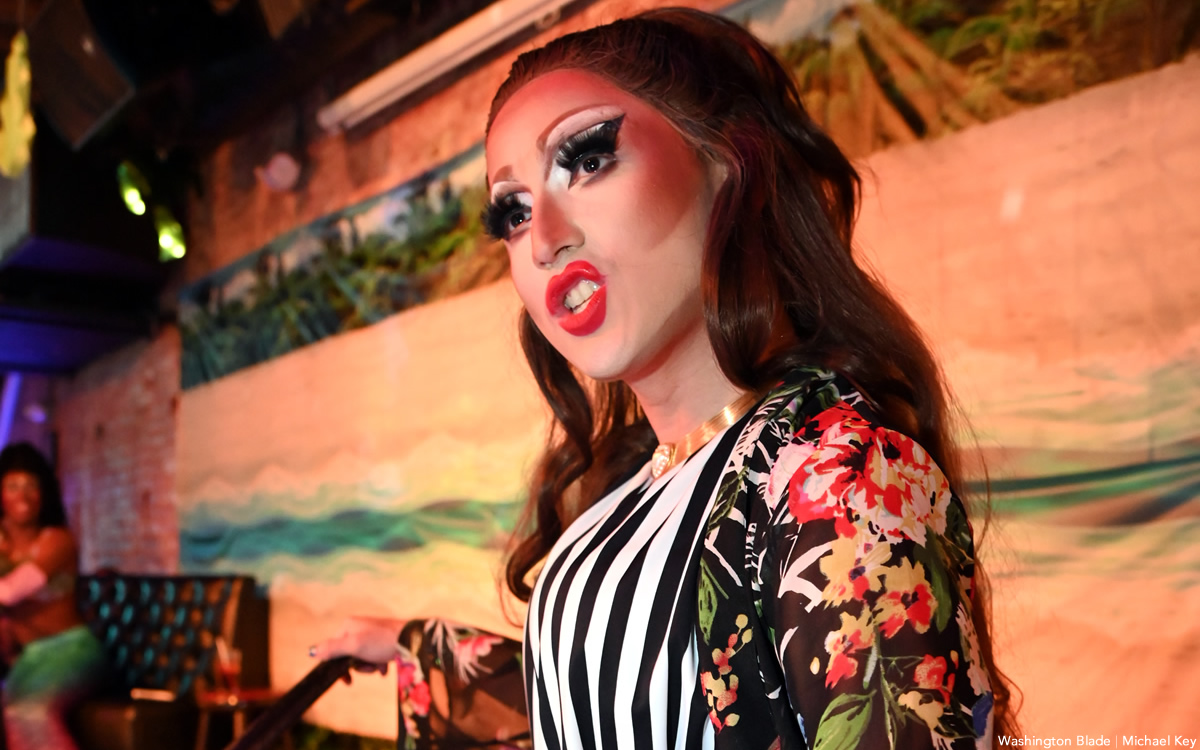 Monday, August 8
8-11 p.m.
DIK Bar
1637 17th Street, N.W. (second floor)
Facebook
Join Logan Stone, Dabatha Christie and Hennessey for a fun-filled drag show at Dupont Italian Kitchen Bar tonight at 8.
---
OMGaga Afterparty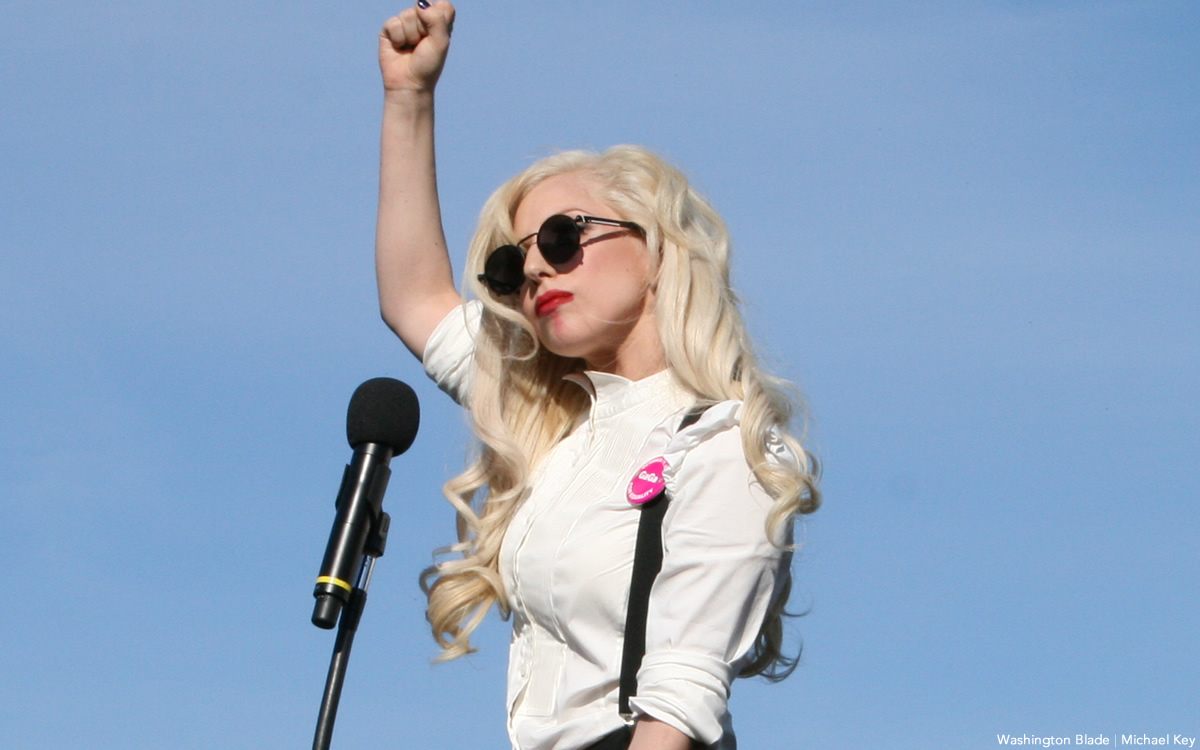 Monday, August 8
10 p.m.
Green Lantern
1335 Green Court, N.W.
Facebook
Did you catch the Gaga concert tonight? Whether you did or not, join the afterparty at Green Lantern. Show your ticket stub from the concert for a free drink on the dance floor.
---
Drag Bingo with Desiree Dik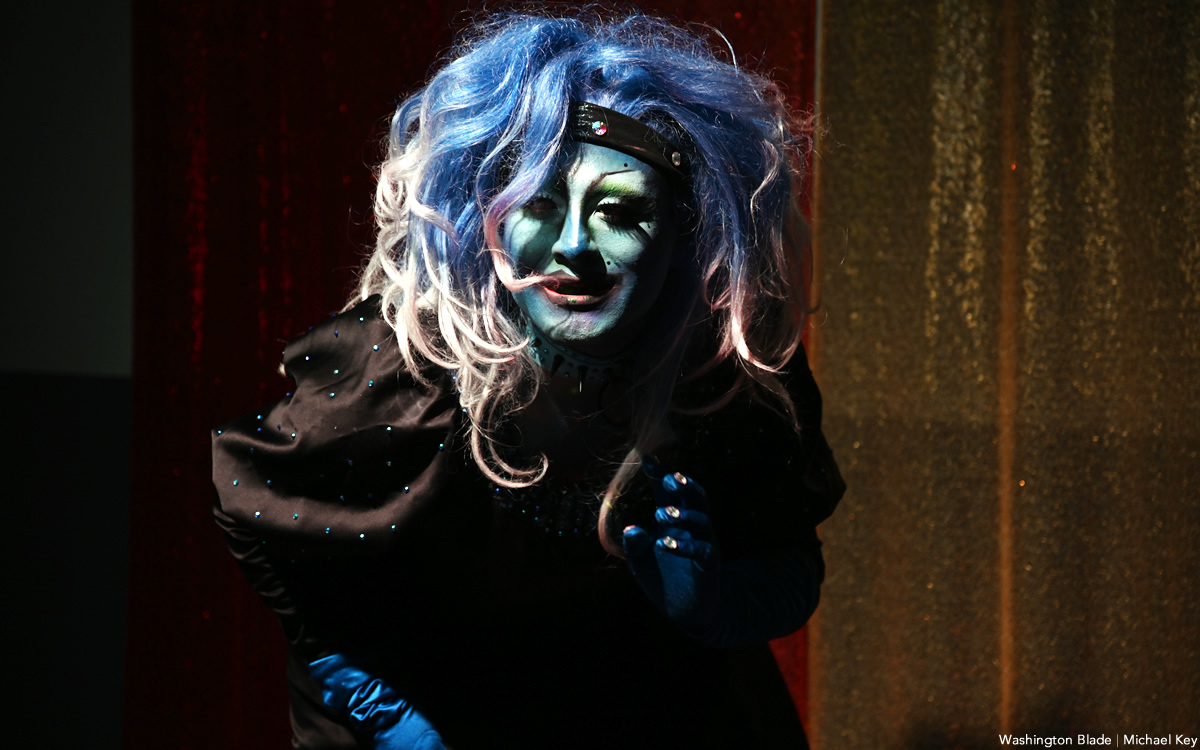 Tuesday, August 9
7-9 p.m.
Red Bear Brewing Co.
209 M Street, N.E.
Facebook
Join Desiree Dik for a game of bingo at Red Bear Brewing Co. on Tuesday. Free to play.
---
Queer Trivia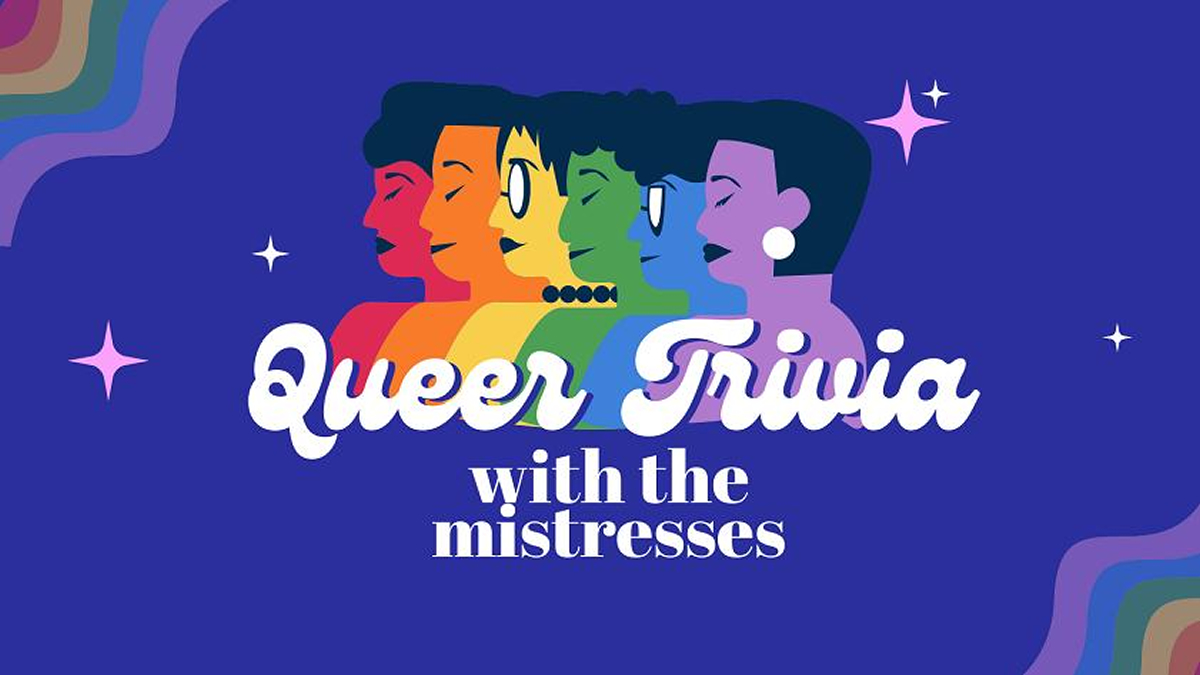 Wednesday, August 10
7-9 p.m.
Dew Drop Inn
2801 8th Street, N.E.
Facebook
The Mistresses lead a night of Queer Trivia on all things gay at the Dew Drop Inn on Wednesday.
---
Thirst Trap Thursdays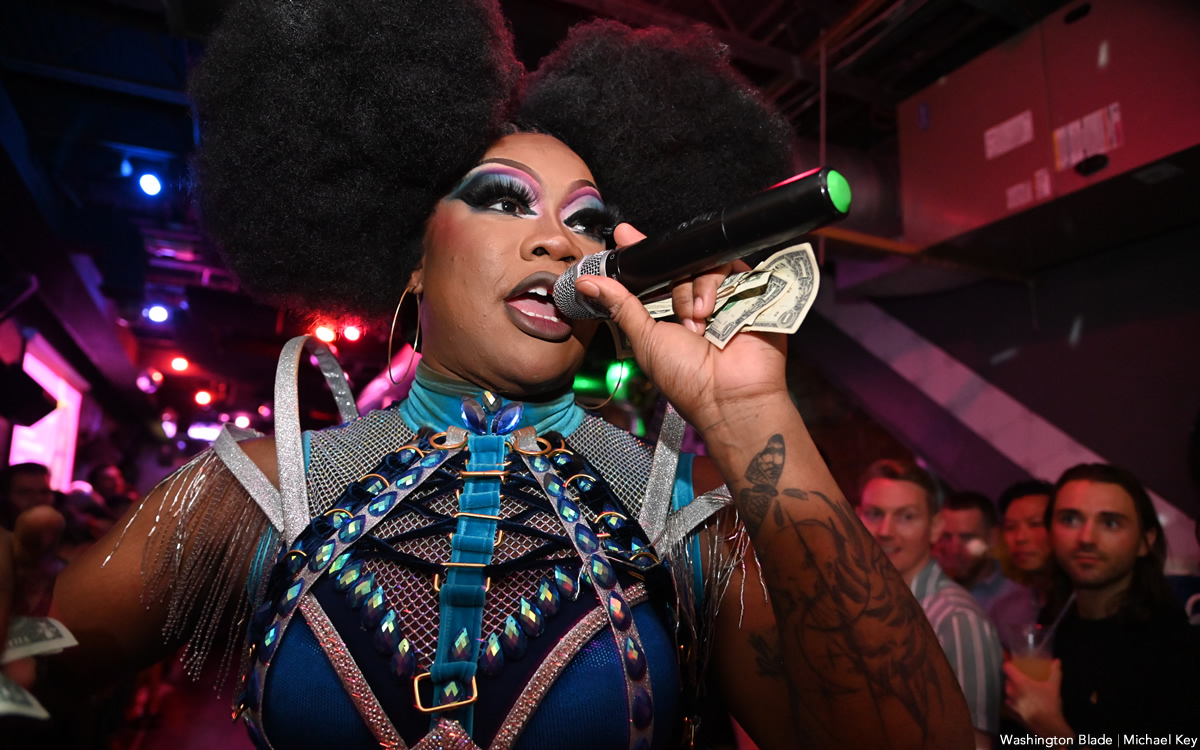 Thursday, August 11
10 p.m.
Pitchers DC/A League of Her Own
2317 18th Street, N.W.
Facebook
Venus Valhalla and Cake host the Thirsty Thursdays drag show at Pitchers/ALOHO on Aug. 11.
---
LGBTQ Social at Wild Days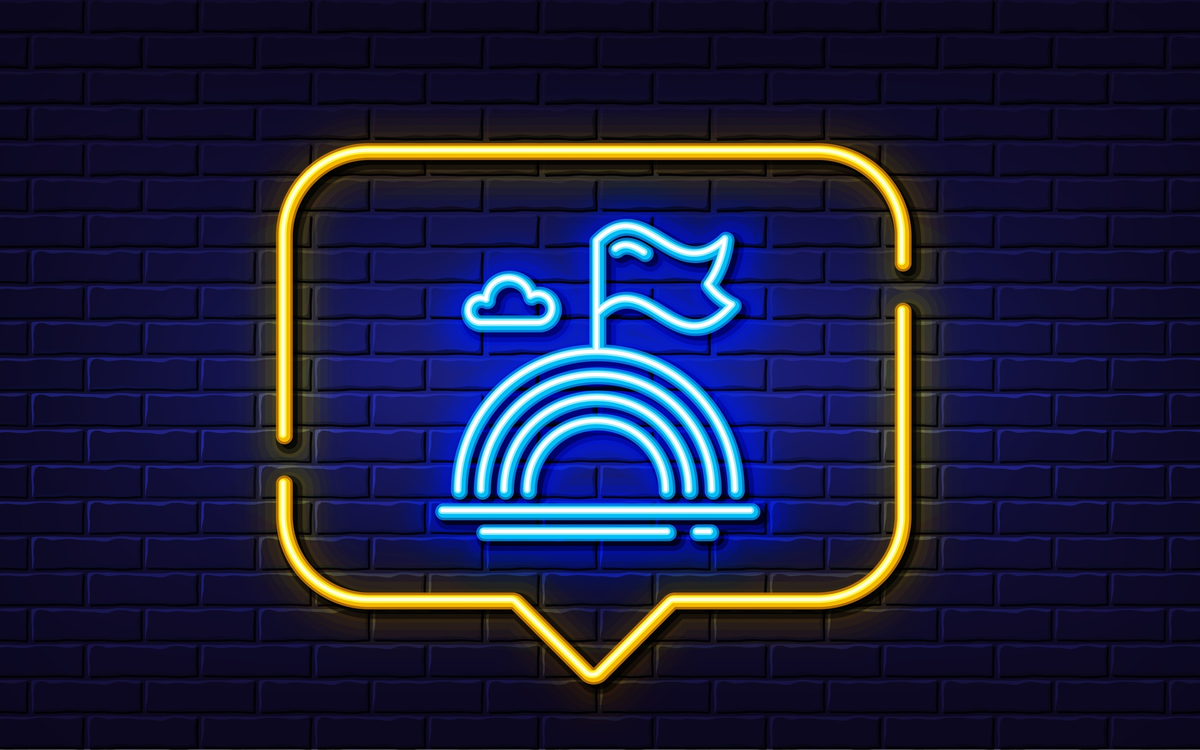 Friday, August 12
7-9 p.m.
Wild Days Rooftop Bar at the Eaton Hotel
1201 K Street, N.W.
21+
Eventbrite
Have some casual conversations with new friends in the LGBTQ community over drinks in a relaxed atmosphere. Hosted by Go Gay DC.
---
A Love Letter to RENT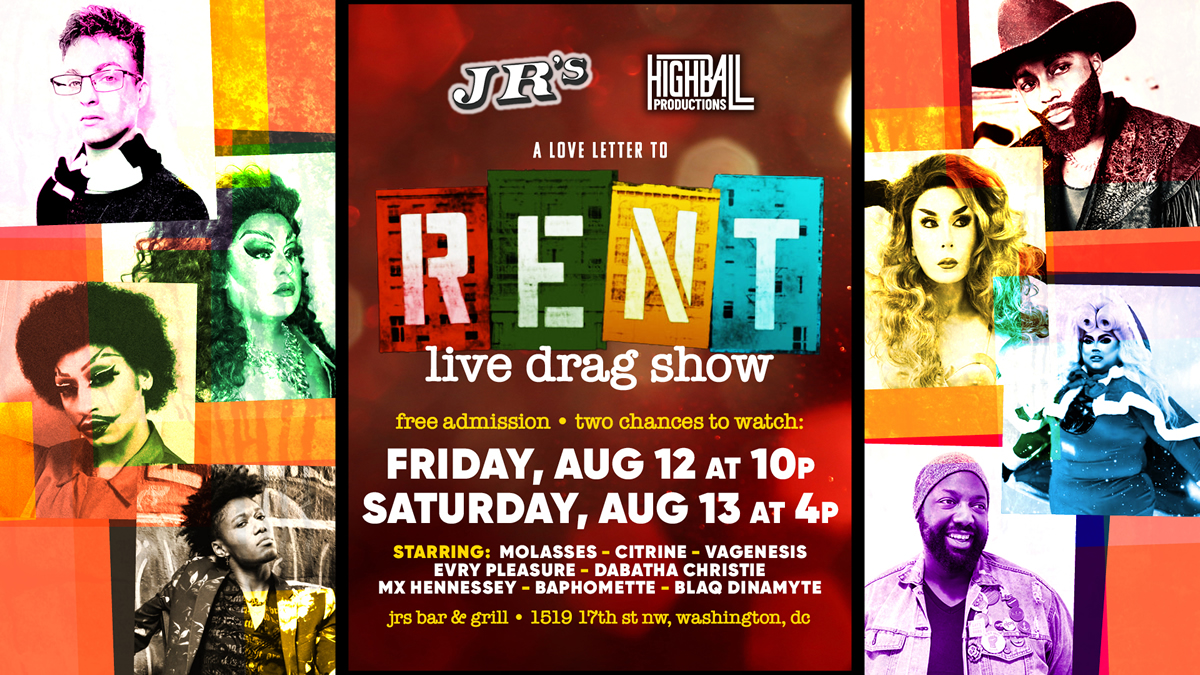 Friday, August 12
10 p.m.
JR.'s Bar
1519 17th Street, N.W.
Free admission
Facebook
Watch a drag show dedicated to the hit musical RENT. If you miss the first show on Friday, come by on Saturday at 4 p.m. for an encore performance.
---
Lights On, Barks Out! Disco Heat Drag Brunch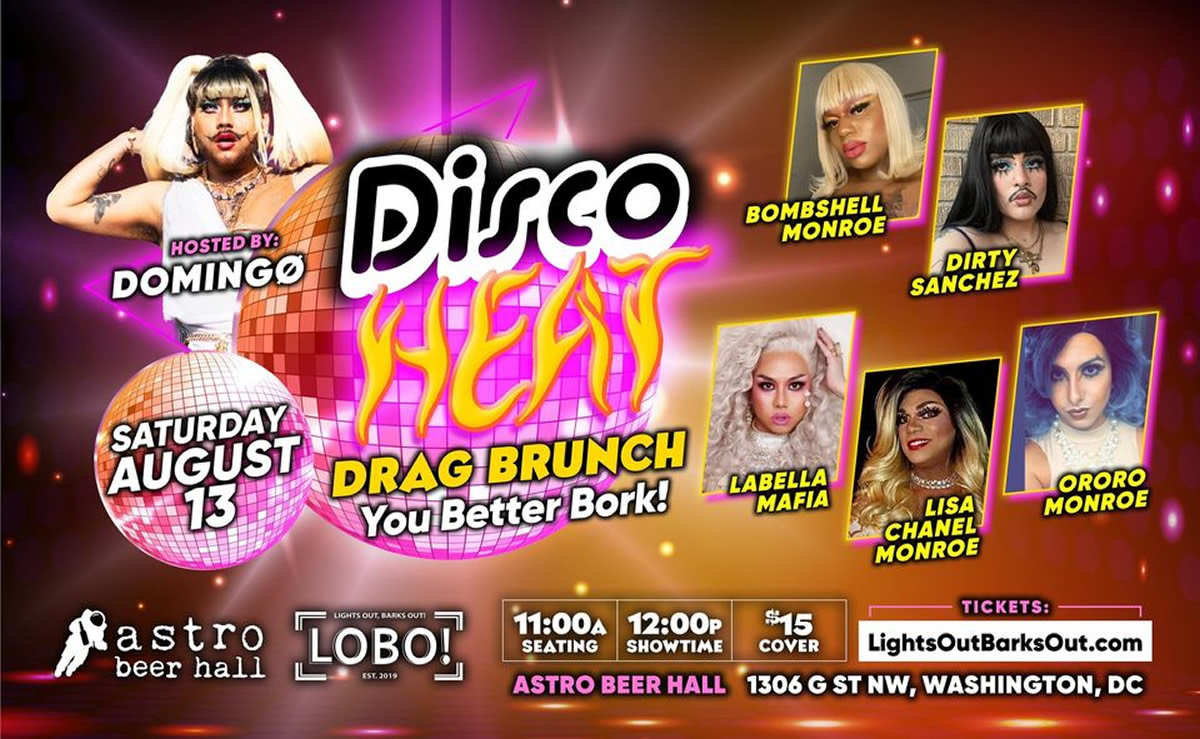 Saturday, August 13
Seating 11 a.m./show 12 p.m.
Astro Beer Hall
1306 G Street, N.W.
$15 cover
Facebook
Join host Doming0 for the Disco Heat Drag Brunch on Saturday at Astro Beer Hall.
---
Lake Anne Cardboard Boat Regatta
Saturday, August 13
2 p.m.
Lake Anne Plaza
1609 Washington Plaza
Reston, Va.
Facebook | Website
Watch a cardboard regatta race along Lake Anne in Reston, Va. Or, you could even participate (rules here)!
---
Mister & Miss AGLA Scholarship Fundraiser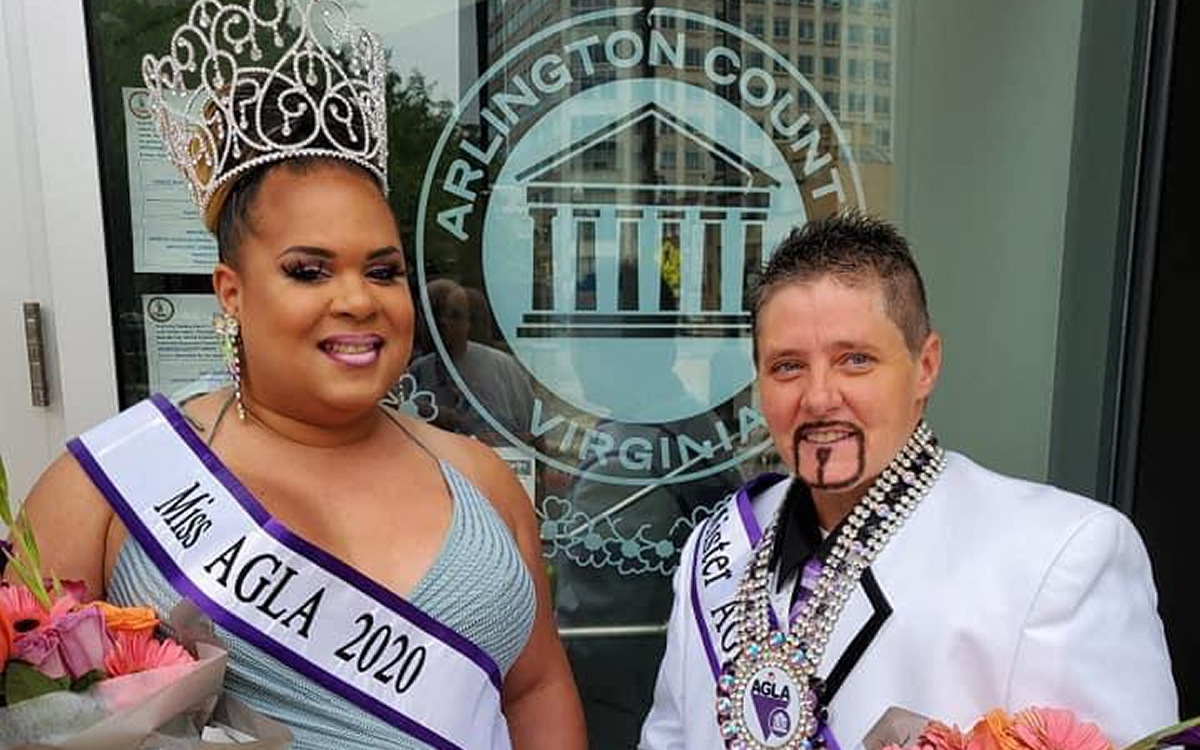 Sunday, August 14
7-9 p.m.
Freddie's Beach Bar & Grill
555 23rd Street S
Arlington, Va.
$10 donation requested
Facebook
Join a fundraiser for a good cause: a college scholarship for an outstanding Arlington County Public High School senior. Also, the 2022 Mr. and Miss AGLA will be crowned.
---
PHOTOS: United Night OUT
Team DC and Federal Triangles honored at halftime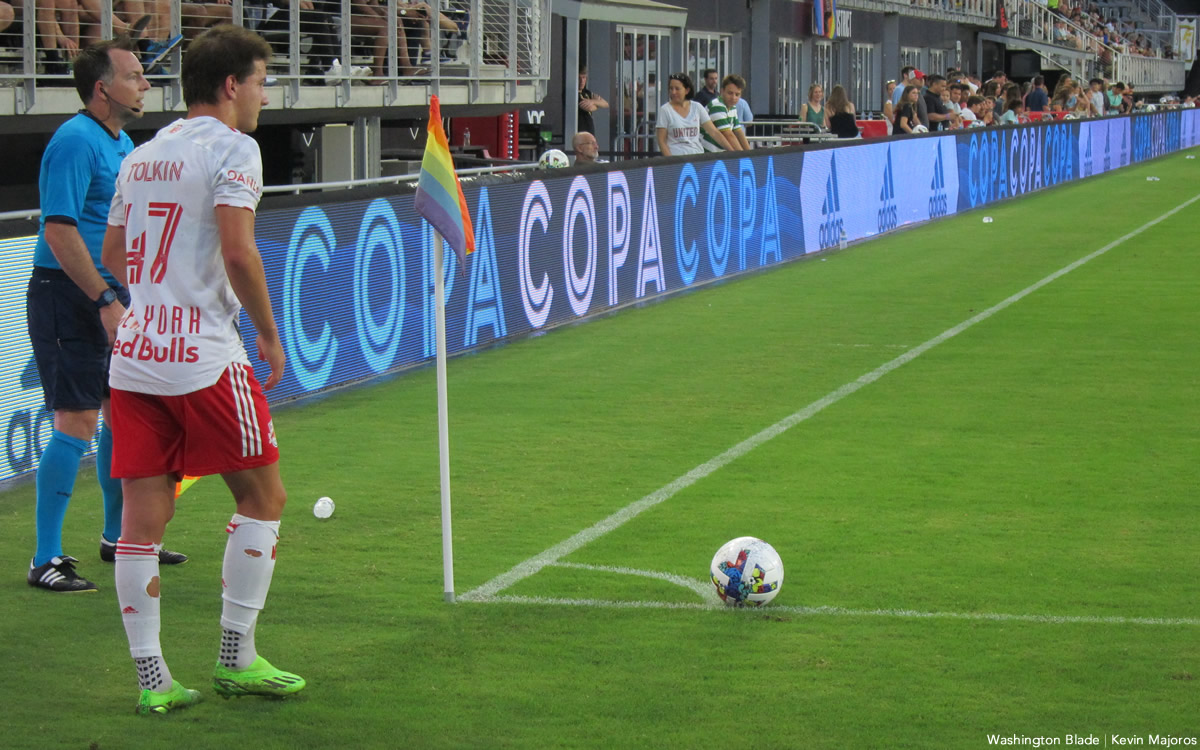 United Night OUT 2022 was held on August 6 at Audi Field with DC United taking on their Atlantic Cup rivals, the New York Red Bulls. The two teams battled to a 0-0 scoreless draw in their 99th meeting. The LGBTQ community event was co-hosted by Team DC and the Federal Triangles Soccer club who were both honored at halftime.
(Washington Blade photos by Kevin Majoros)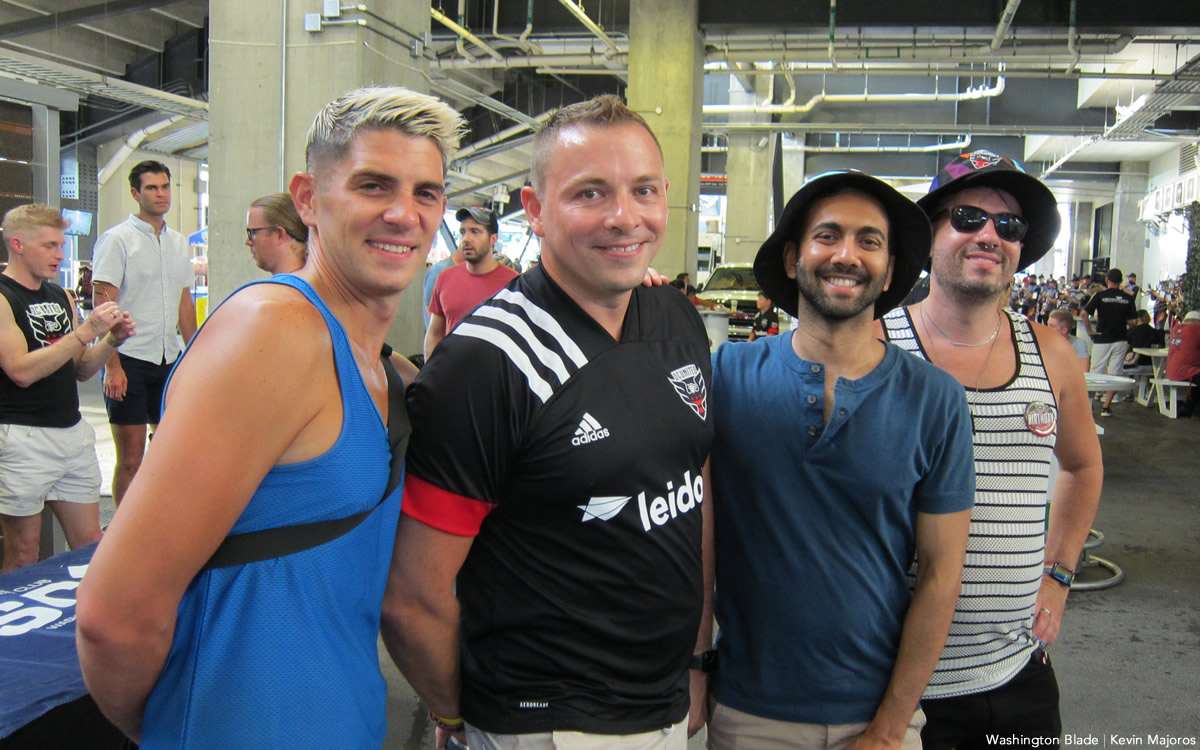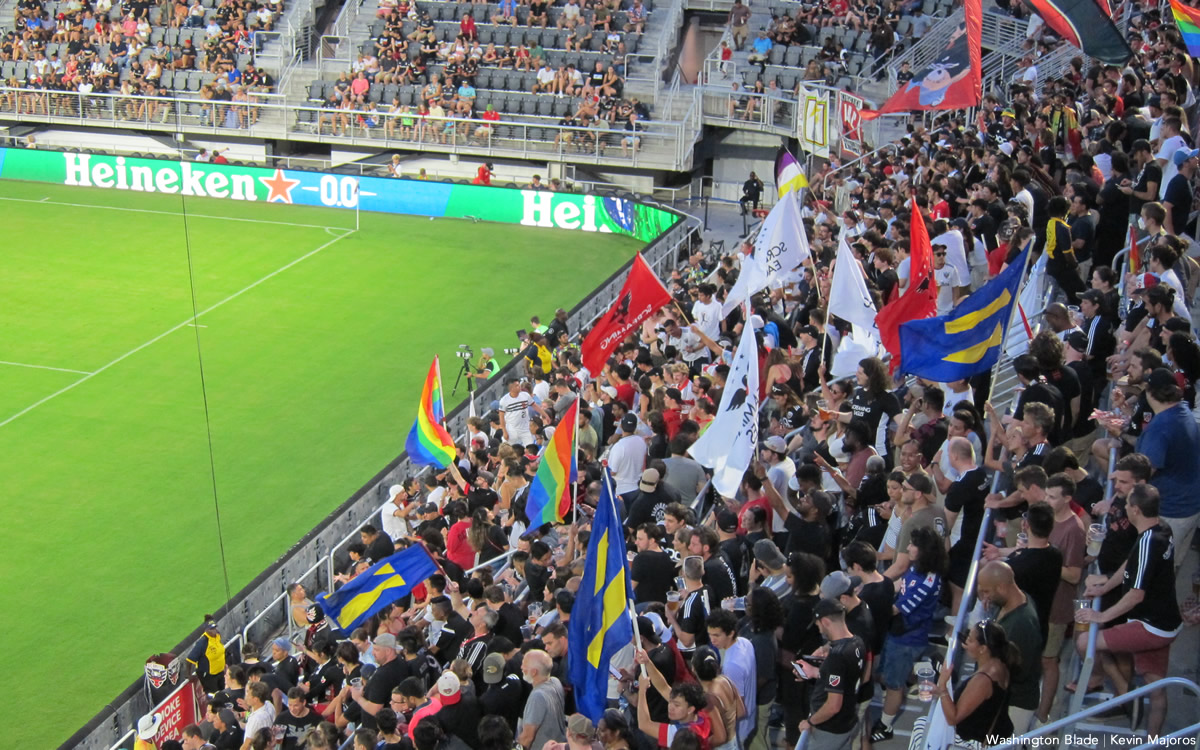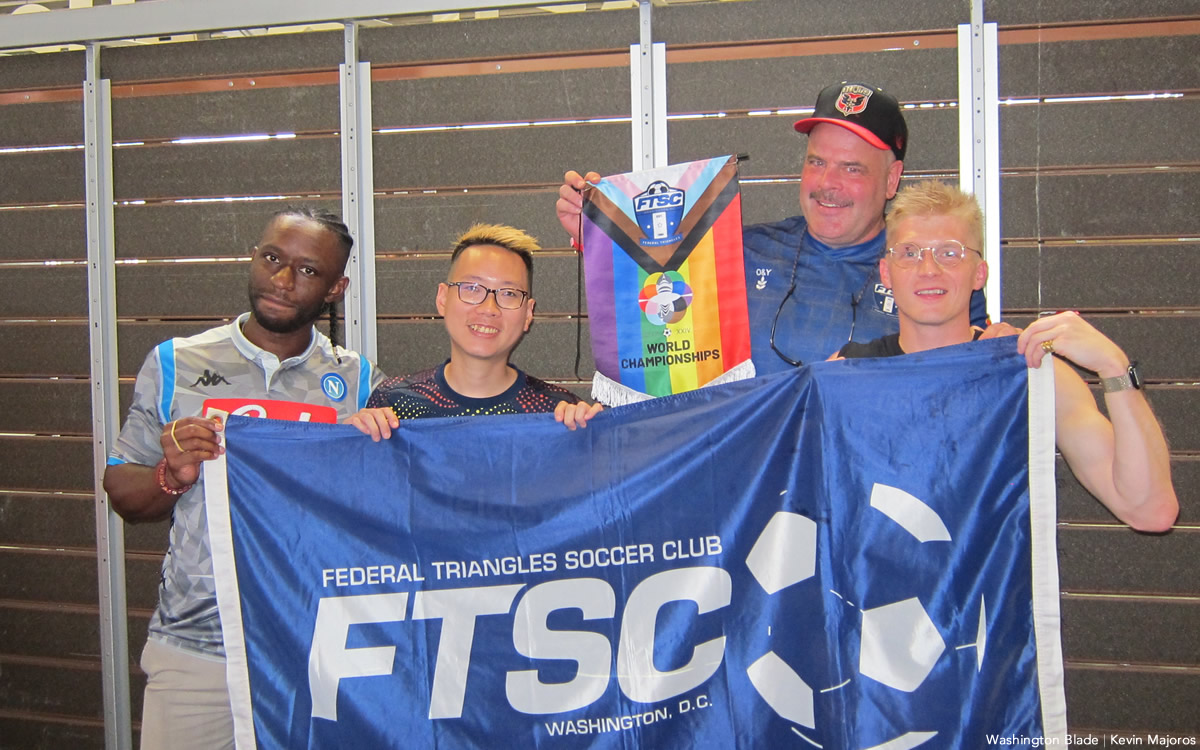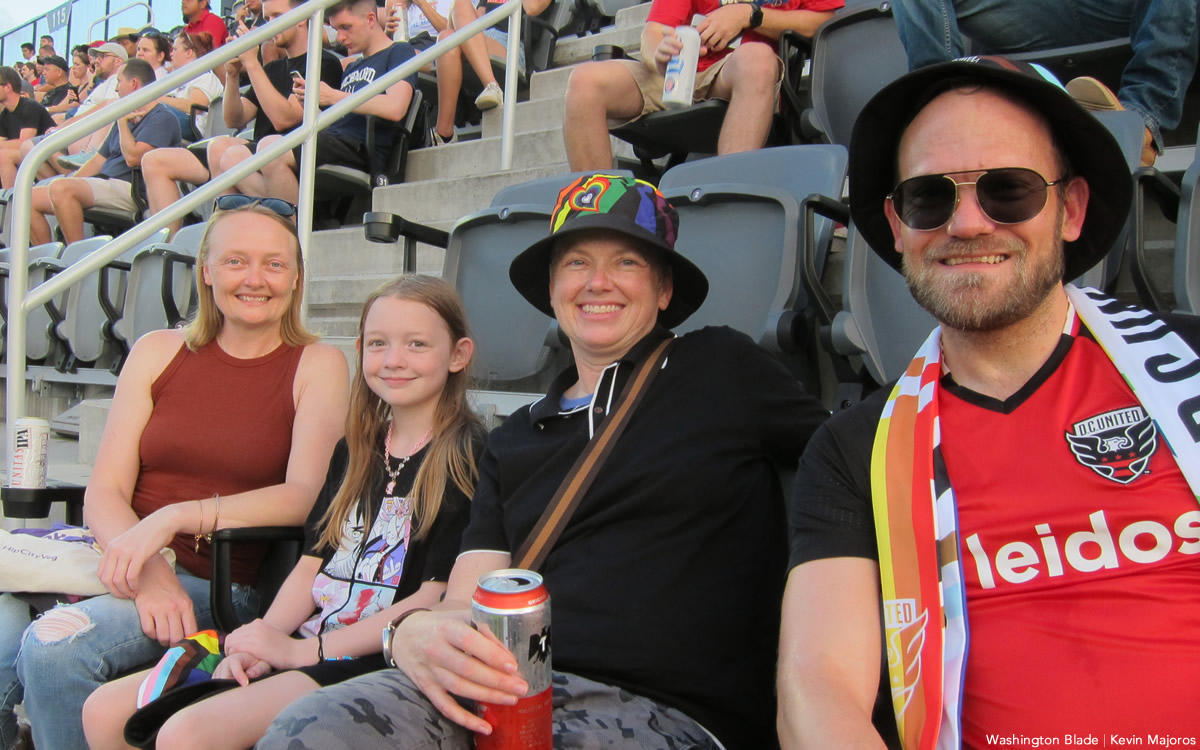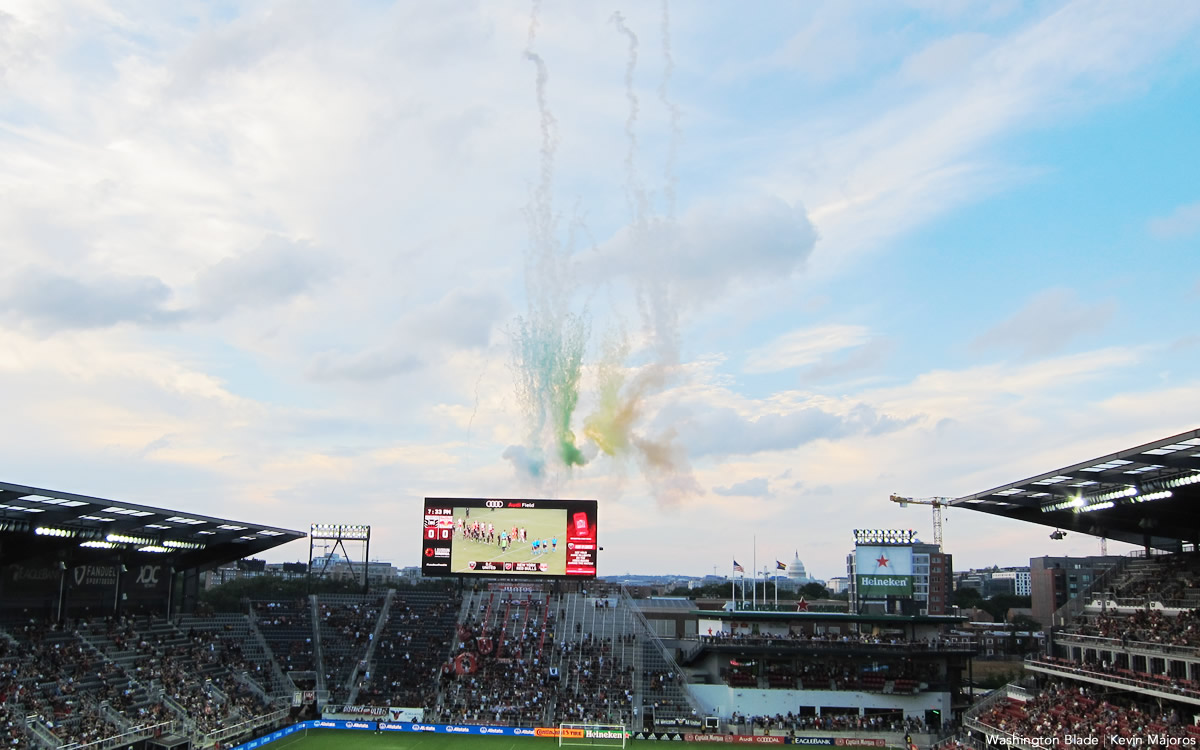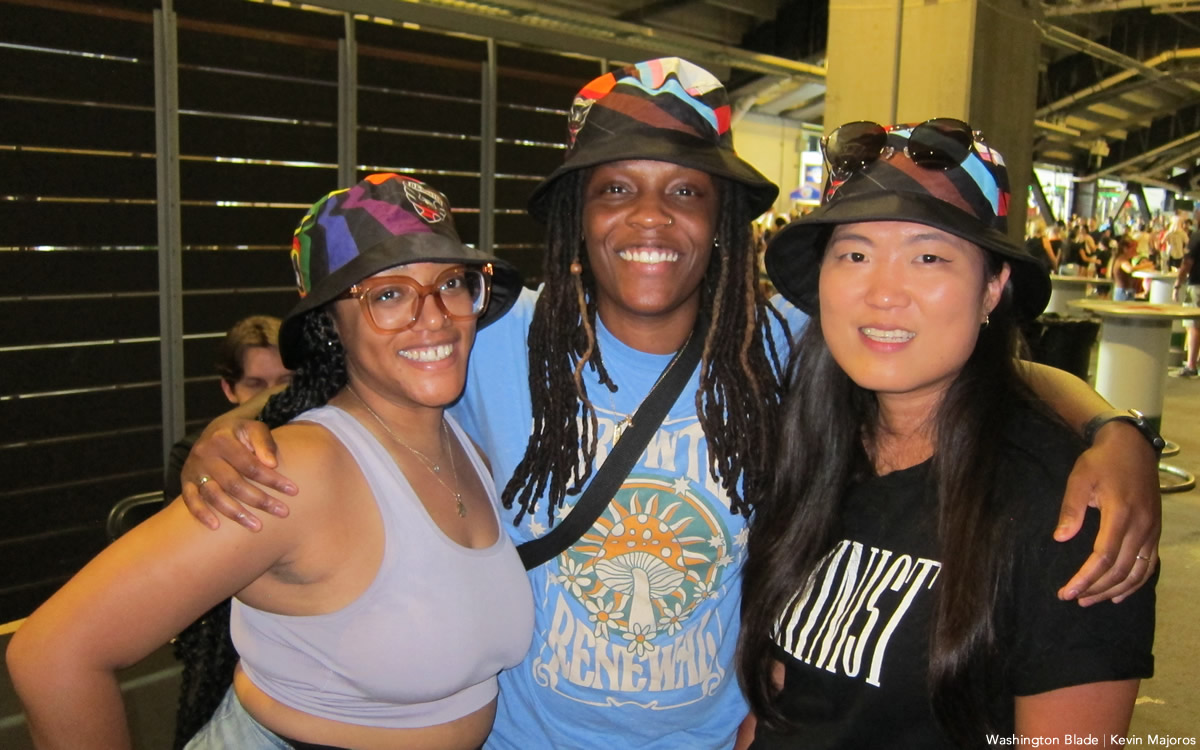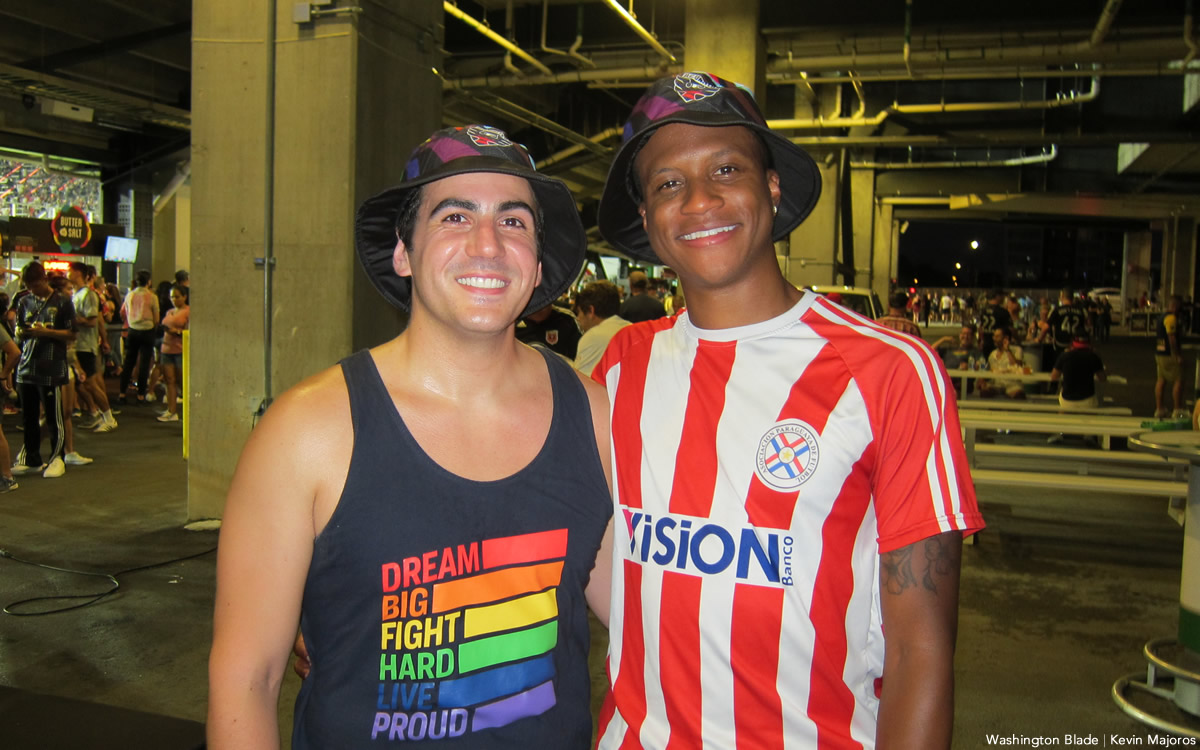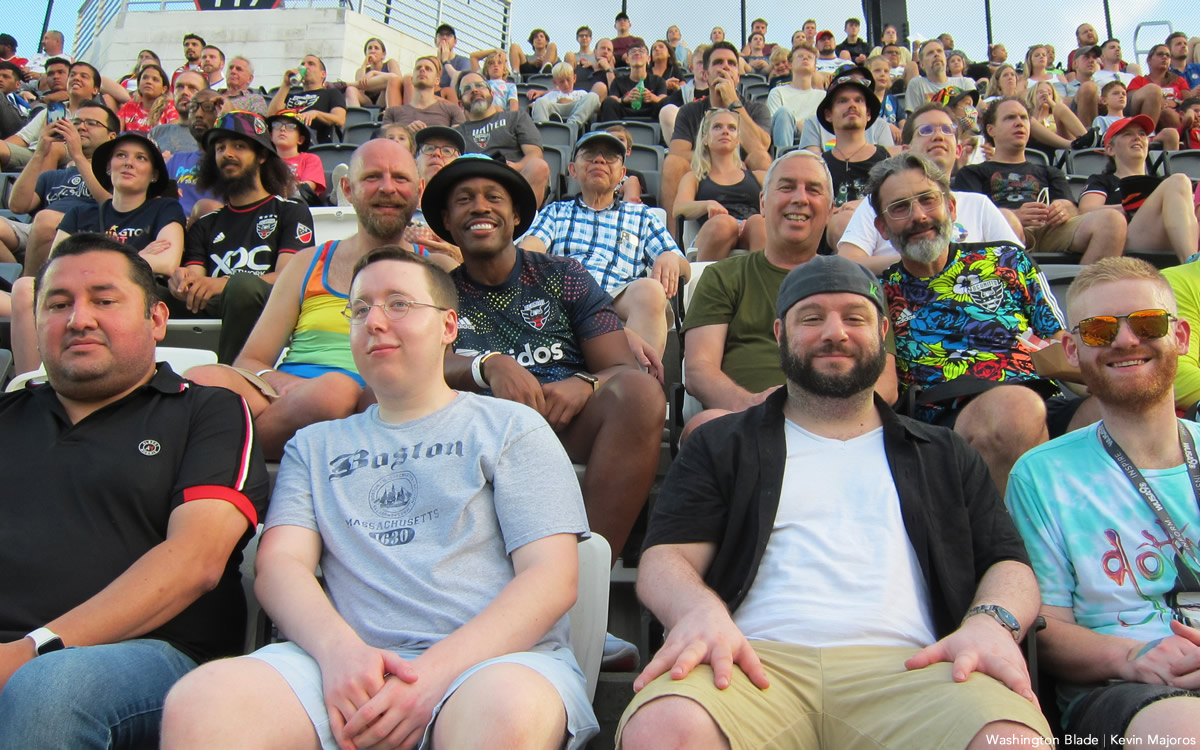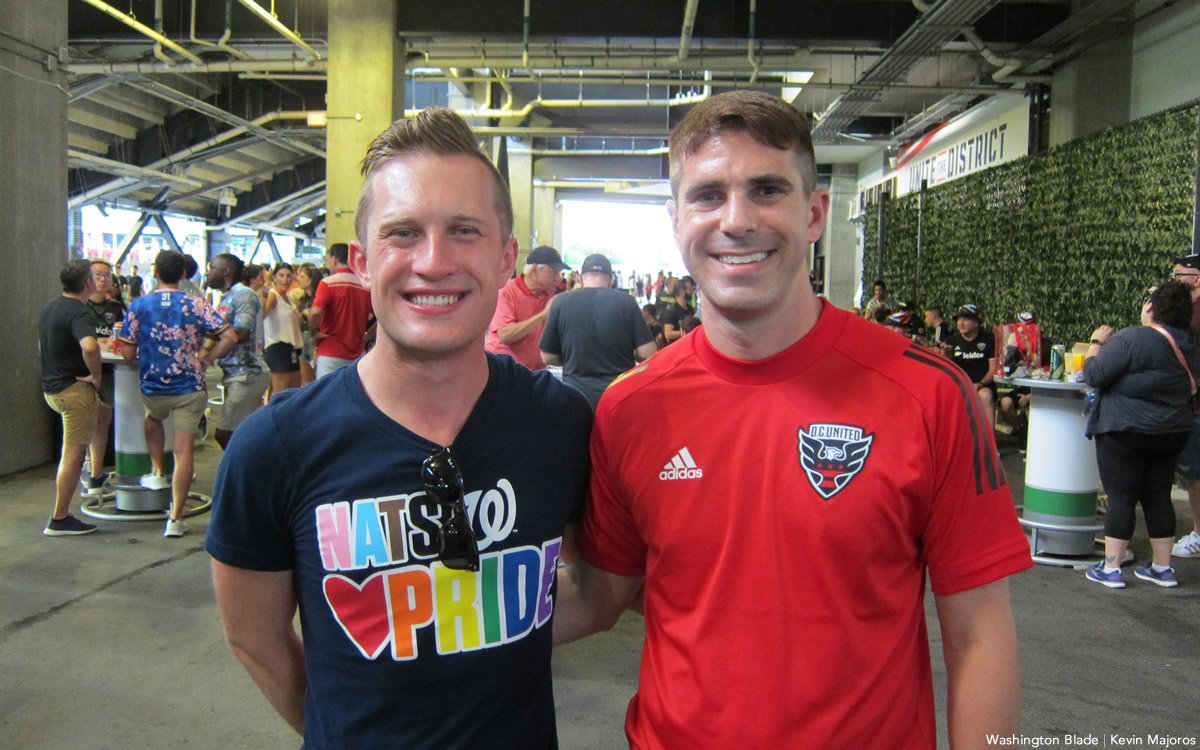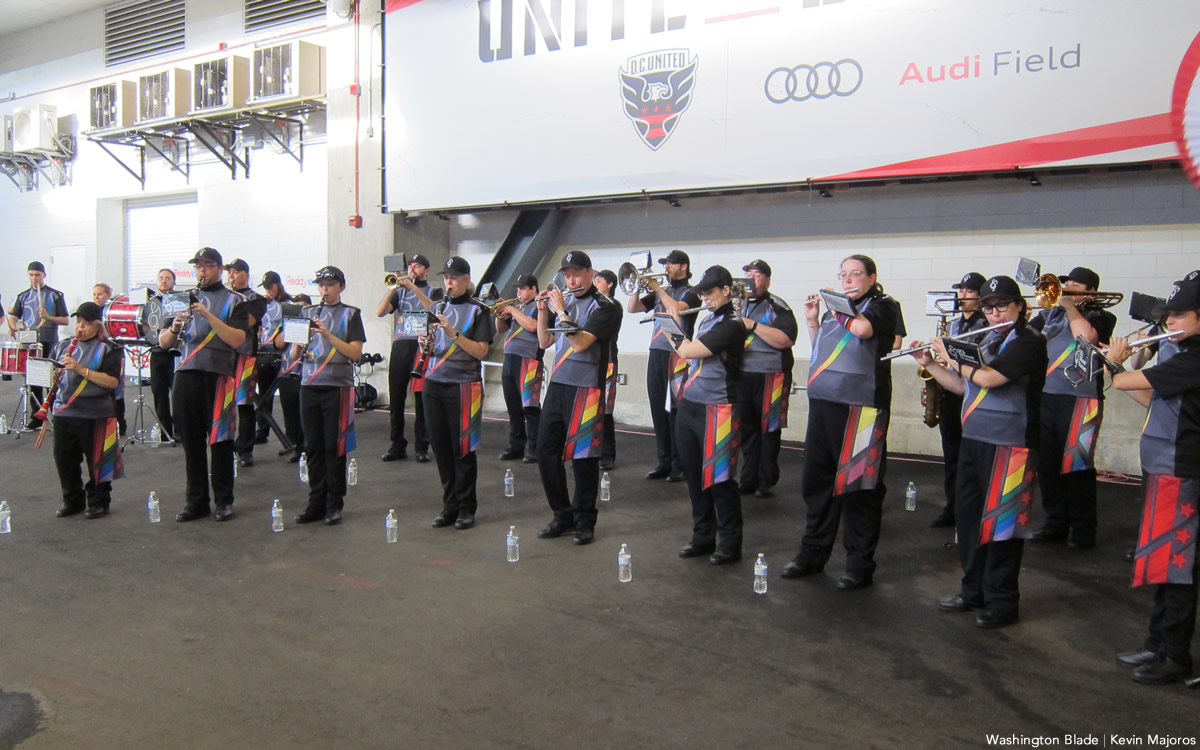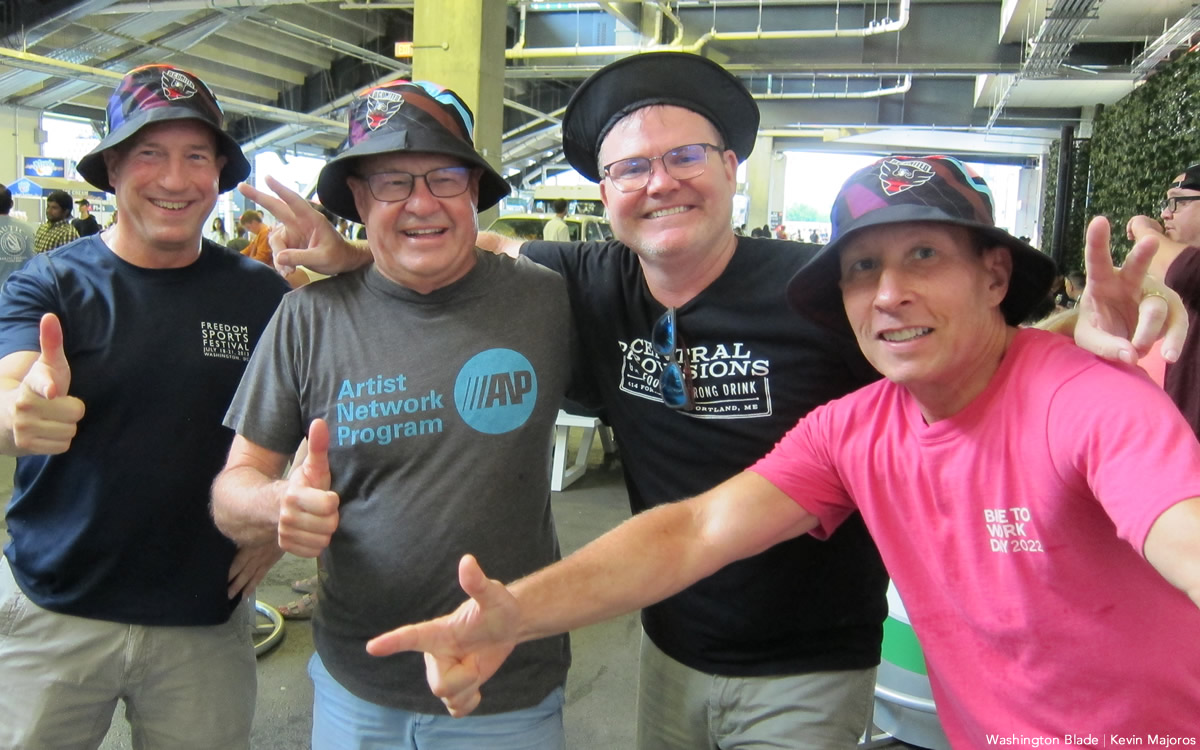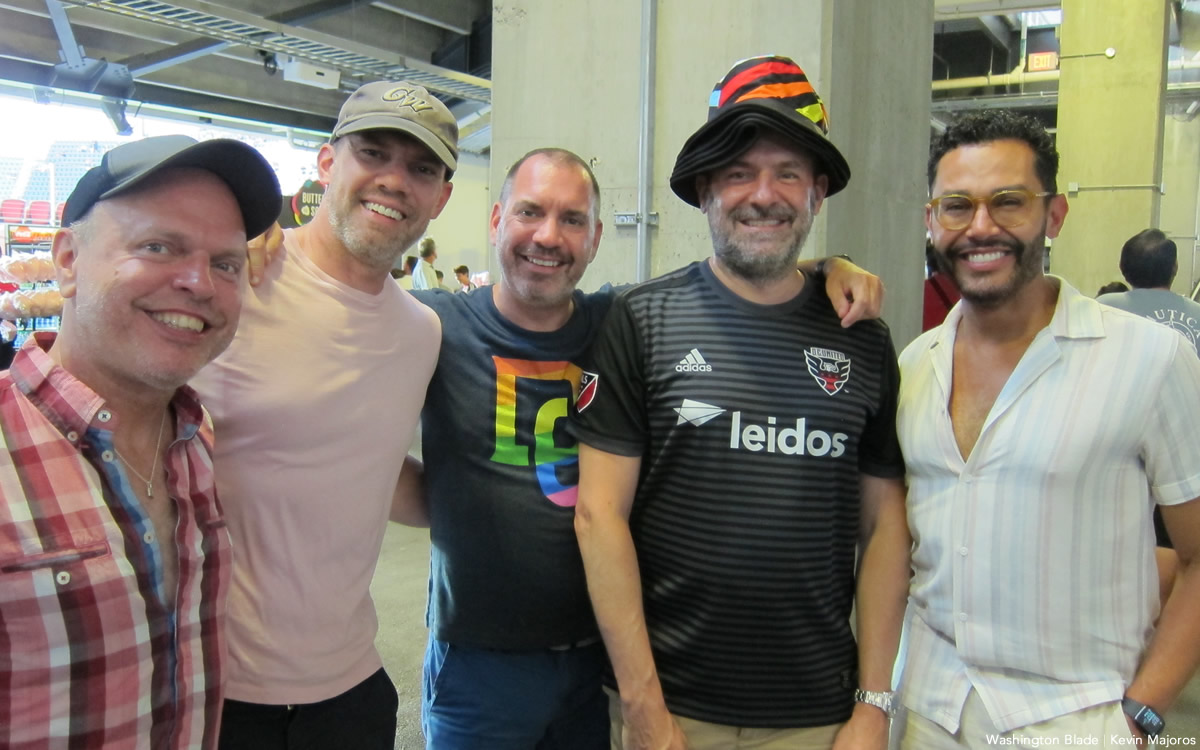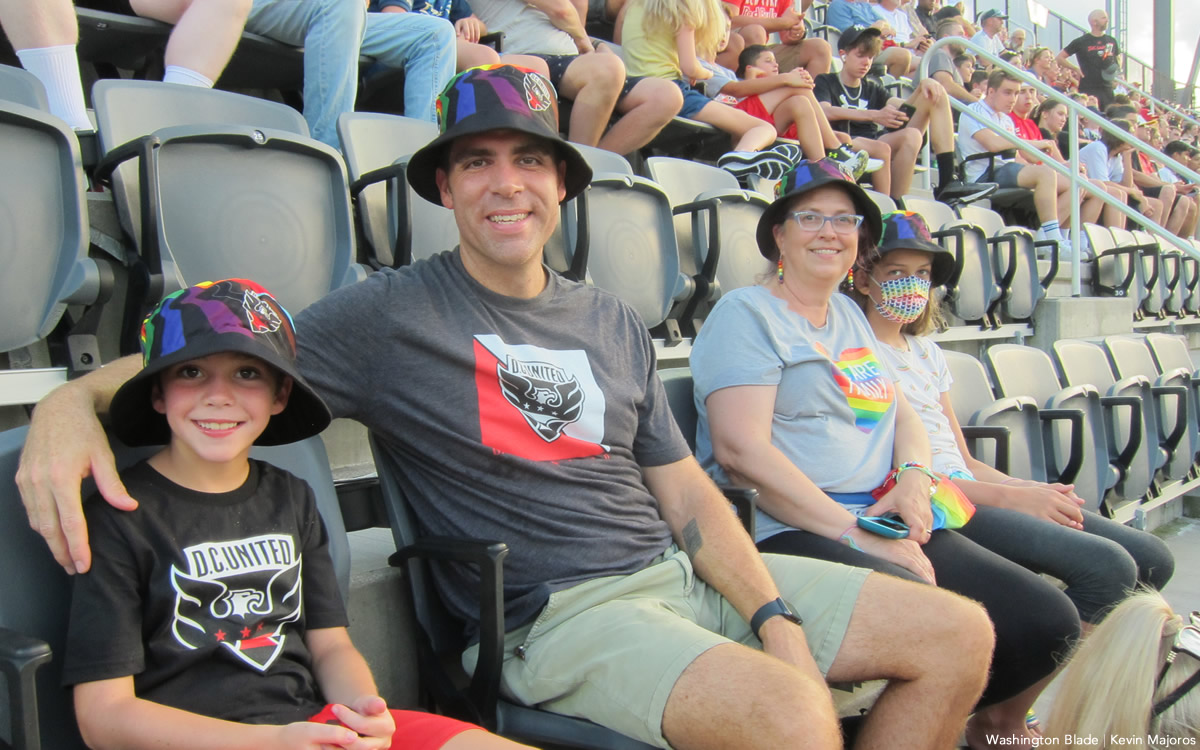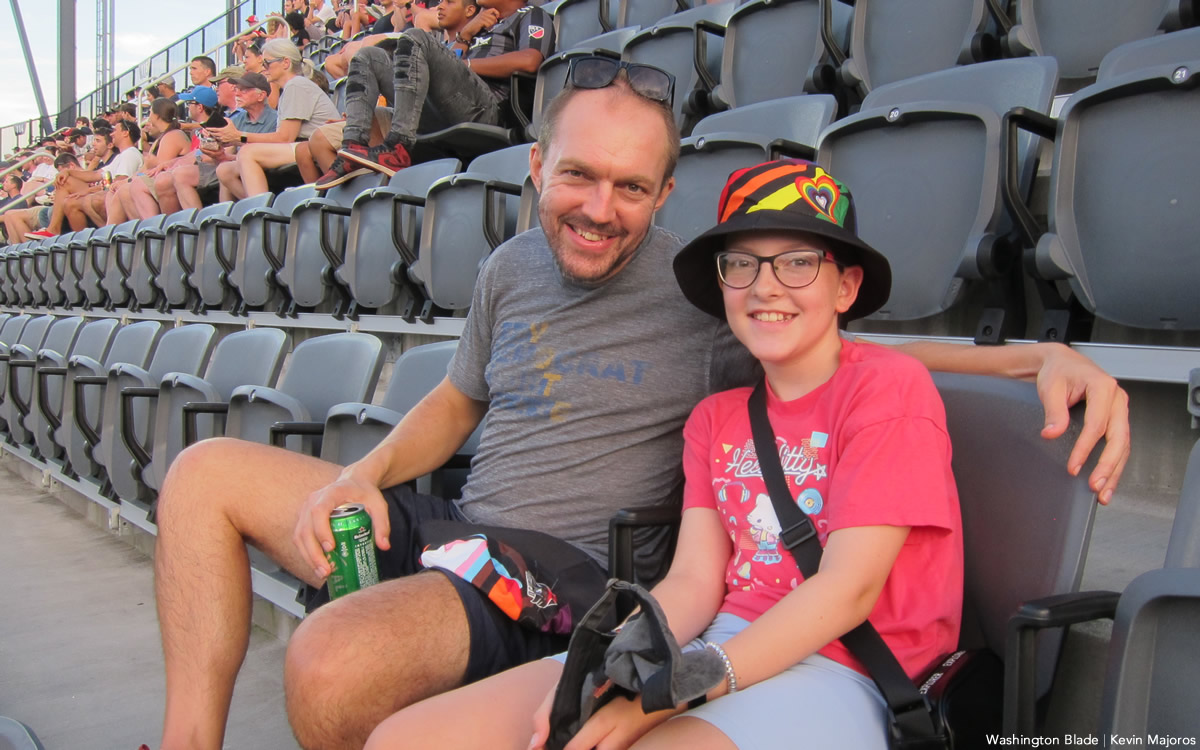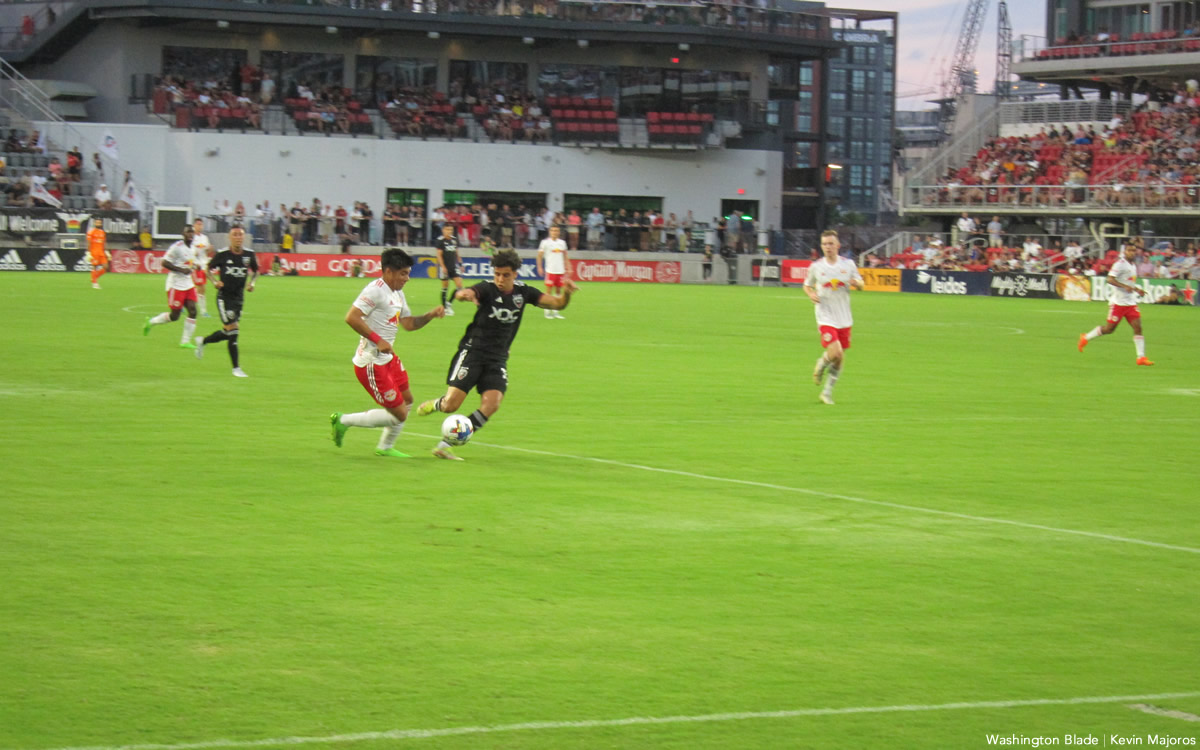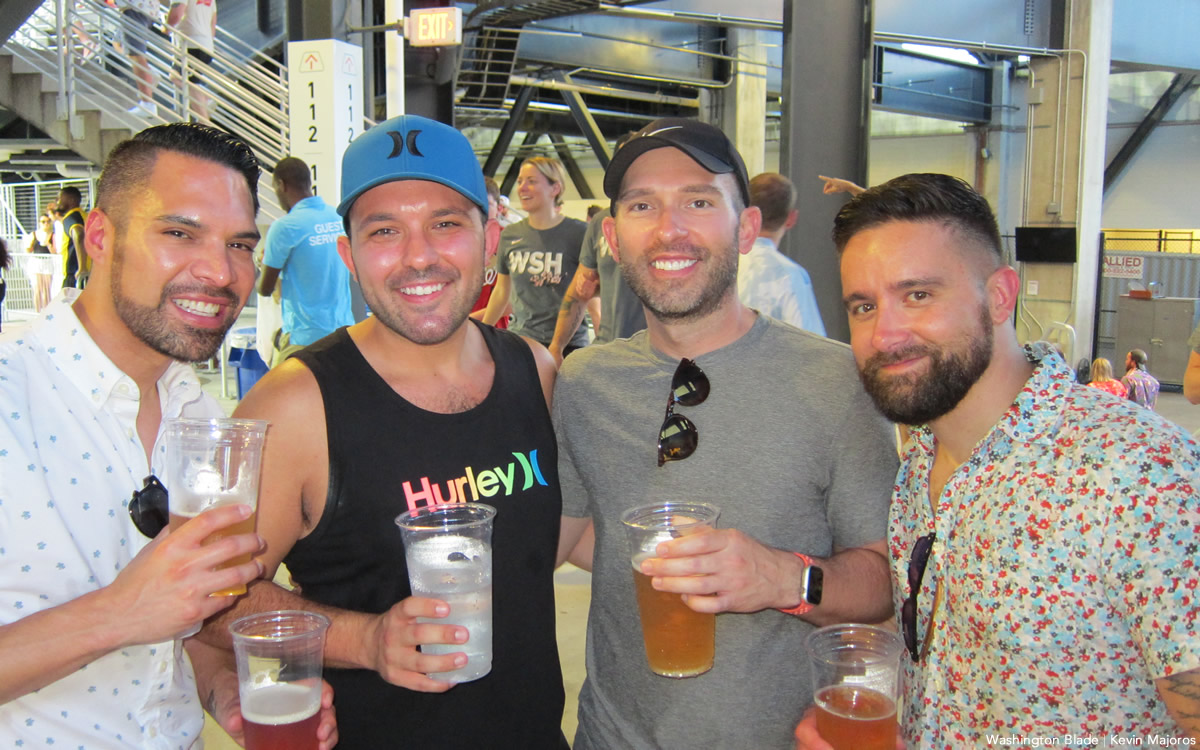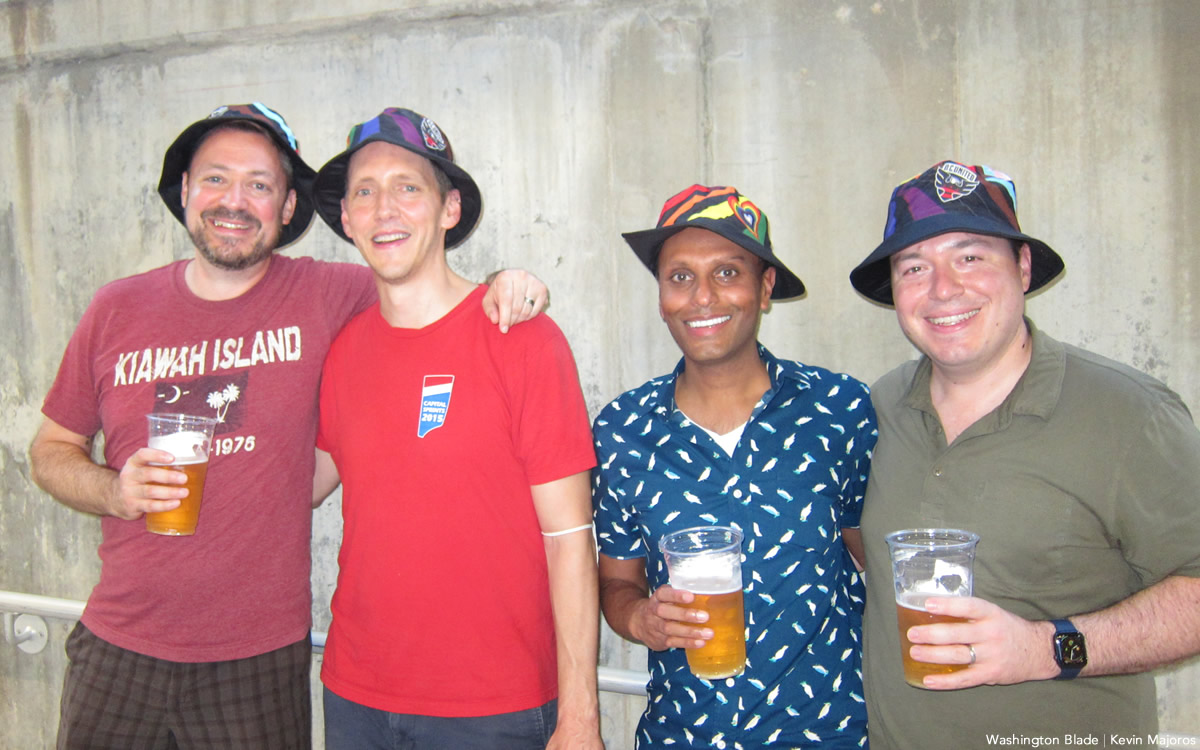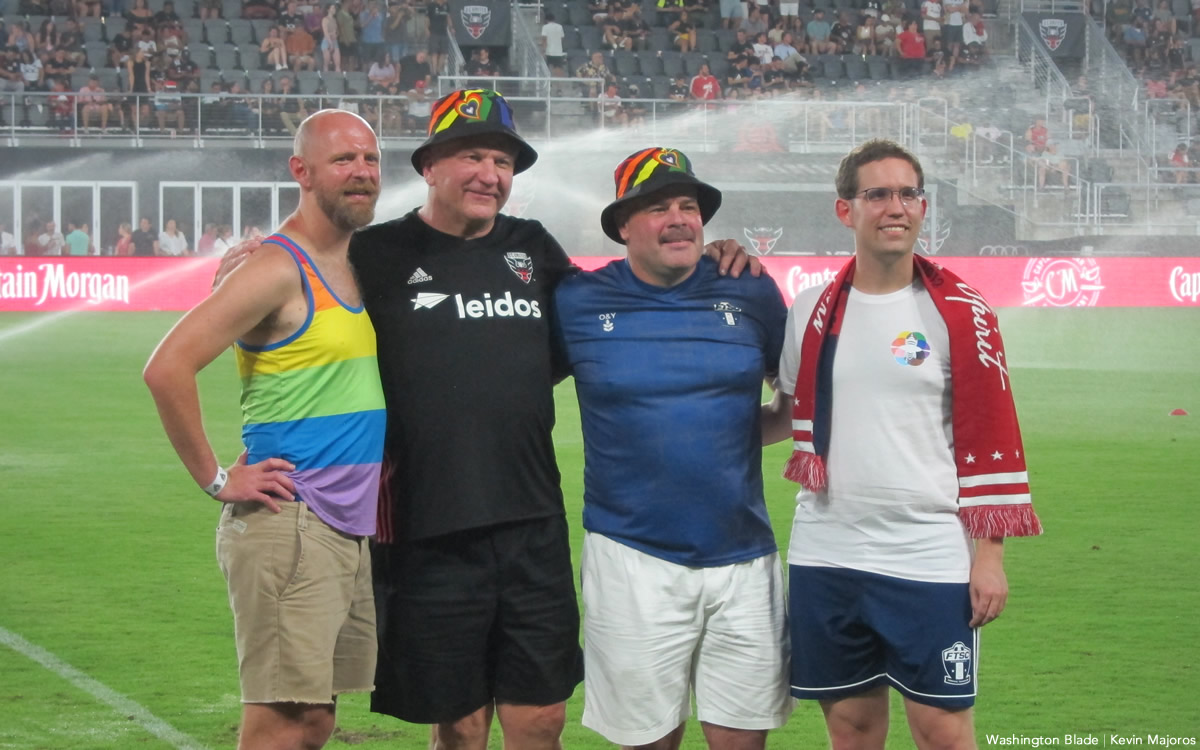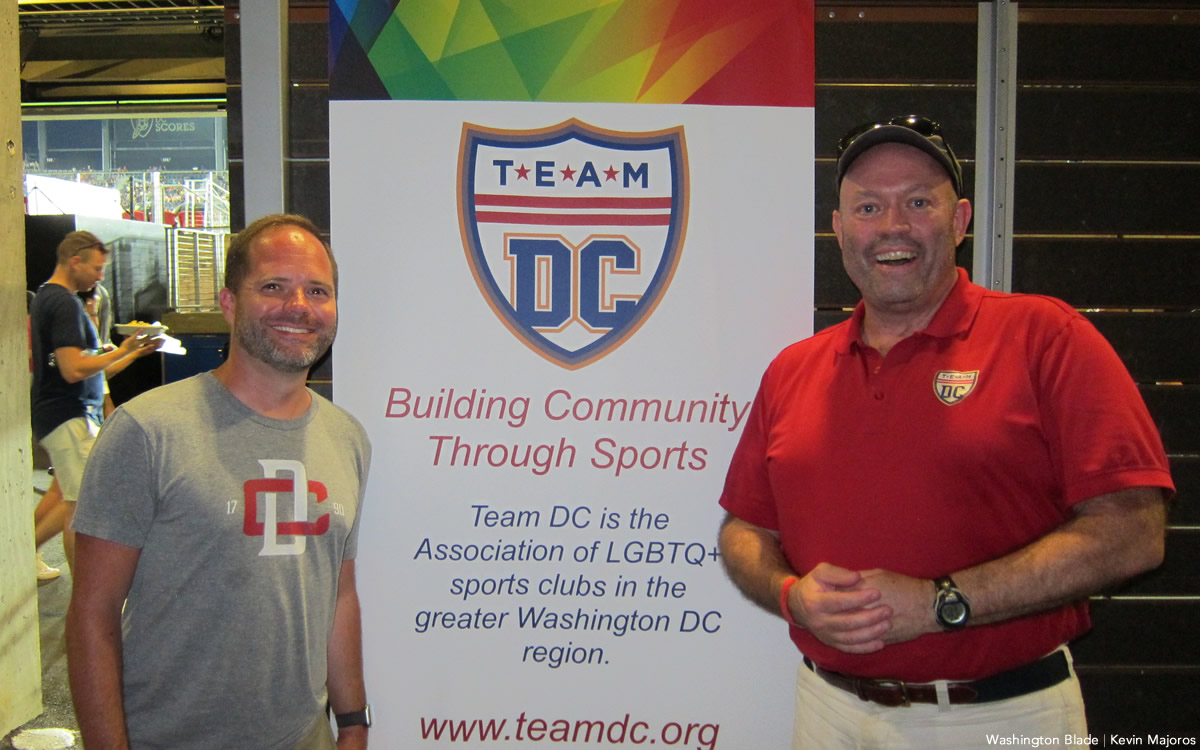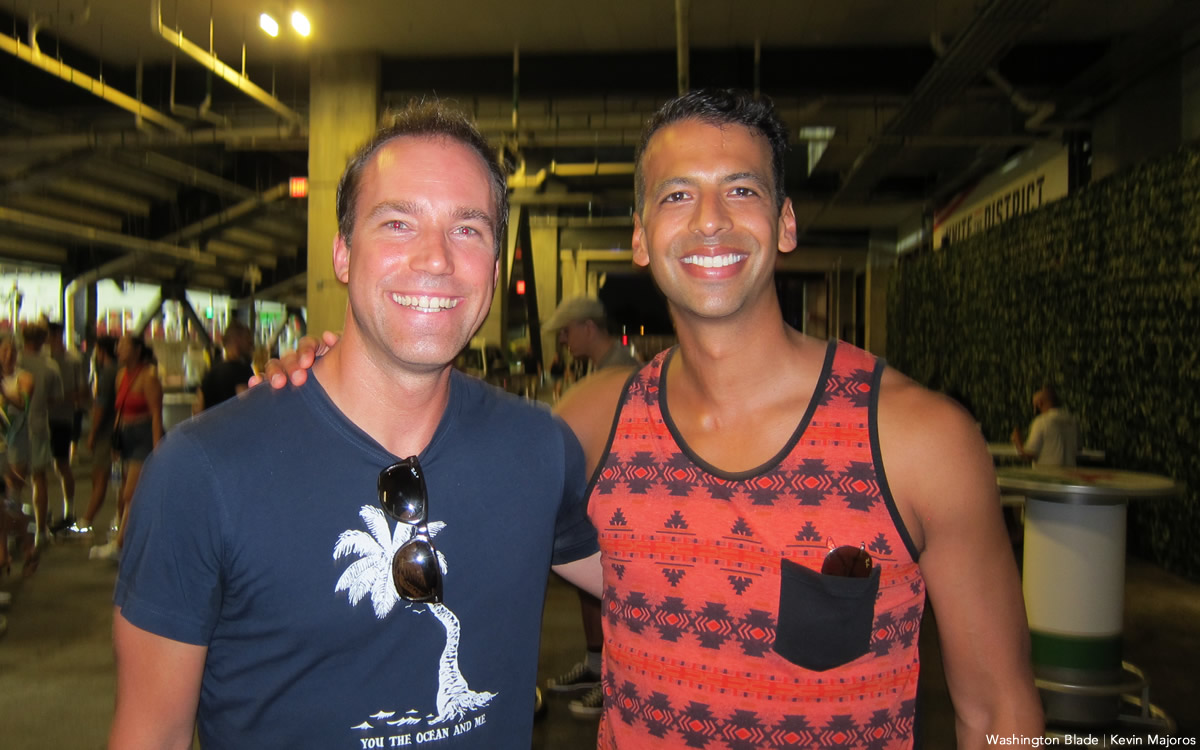 Abbi Jacobson engaged to her girlfriend Jodi Balfour
Last week, Jacobson and Balfour made their first red carpet debut at the Los Angeles premiere of A League of Their Own.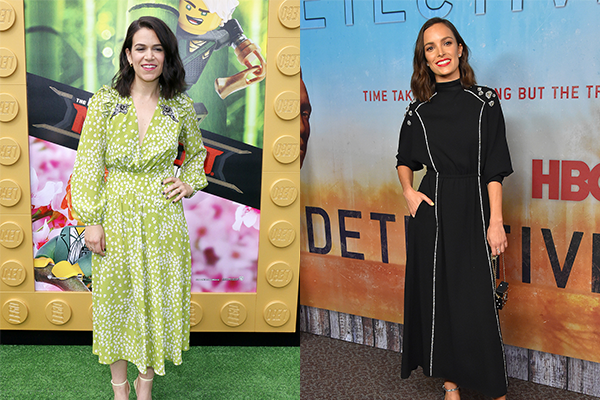 Abbi Jacobson, the Emmy Award nominee, is engaged to her girlfriend Jodi Balfour. She confirmed the news to People as she celebrated with her costars in the upcoming Amazon Video series A League of Their Own.
D'Arcy Carden, the costar and Jacobson's friend of 15 years, said, "It's out. It's great. We're so happy. We love [Jodi]."
"Abbi's engaged! Abbi's engaged! Abbi's engaged!" Chanté Adams, also a costar in the upcoming series, followed, "We've had to hide it for … No, I'm kidding."
"No, you have not. You have not had to hide it." Jacobson responded, blushing, "That was not a thing. It was not a secret."
Last week, Jacobson and Balfour made their first red carpet debut at the Los Angeles premiere of A League of Their Own.
The couple started dating in 2020 and celebrated their first anniversary last October. Jacobson shared some selfies of them on instagram: "One year with this incredible human. Don't know how I got so lucky ❤️."
Likewise, Balfour wrote in the caption: "365 days of the best surprise of my life 💚."
Jacobson officially came out as a bisexual in the interview with Vanity Fair. "I date men and women," she said, adding as long as the person is "funny" and is "doing something they love."
Balfour, a South African actress, is known for her performances on For All Mankind, Supernatural, The Crown and True Detective.
Jacobson is both cast and co-creator of A League of Their Own, in which she would tell the stories of these LGBTQ women in the 1940s. She also talked about Maybelle Blair, a consultant of the show as well as a former All-American Girls Professional Baseball League player who came out at 95.
"But Maybelle's point of view, specifically on the All-American Girls Professional Baseball League experience, what that was like to play baseball at the time, what it was like to be a queer woman in the league, was pretty important for some of the stories we were telling. But at Tribeca, she had not come out publicly and that was so incredible. And don't you feel like it's like, '95!' I'm like, 'This show needs to come out.' She came out because we made this show."
The first episode of A League of Their Own will be released on August 12.