Movie announced for unfilmed Tennessee Williams play – 37 years after his death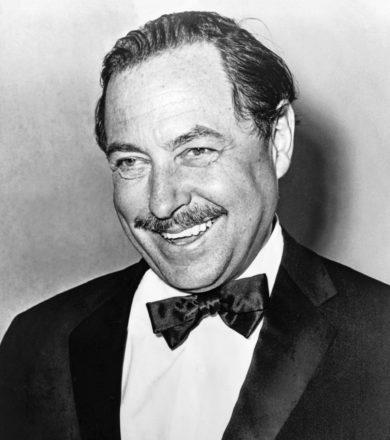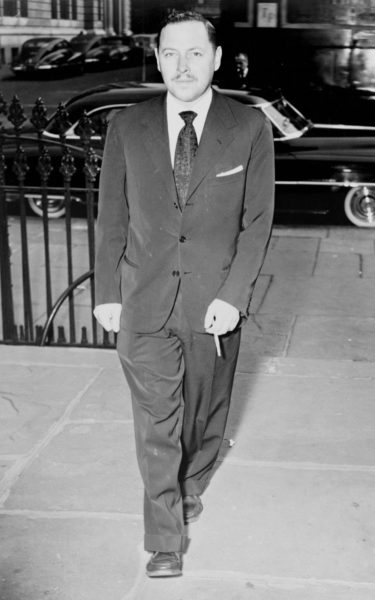 Nearly four decades after Tennessee Williams made his final exit from the world stage, one of the iconic dramatist's most controversial plays is finally set for a film adaptation.
The Tony and Pulitzer-winning playwright became one of America's most lauded theatrical writers during the second half of the last century; his plays, which largely focus on outsider characters struggling against the pressures of a social norm in which they do not fit, often explored homosexual themes at a time when the subject was widely considered taboo, earning the openly queer playwright a special place in LGBTQ cultural history; many of his works, such as "The Glass Menagerie," "A Streetcar Named Desire," and "Cat on a Hot Tin Roof," are undisputed classics that have been filmed many times and continue to be revived and performed on stages worldwide, and his influence is so deeply felt that references to his plays and characters still turn up in American pop culture, from classic episodes of "The Simpsons" and "Seinfeld," to movies as far-flung as "The Princess and the Frog" and "The Disaster Artist," to songs by popular musicians like Lana Del Ray and Lil Wayne.
Williams died in 1983 at the age of 71, after grappling with depression and substance use issues for most of his life, but he left behind an impressive body of work that continues to fascinate scholars and artists today. One such artist is actor and filmmaker Ethan Hawke – who, according to Variety, has announced plans to adapt and direct a screen version of Williams' wildly experimental 1953 play, "Camino Real."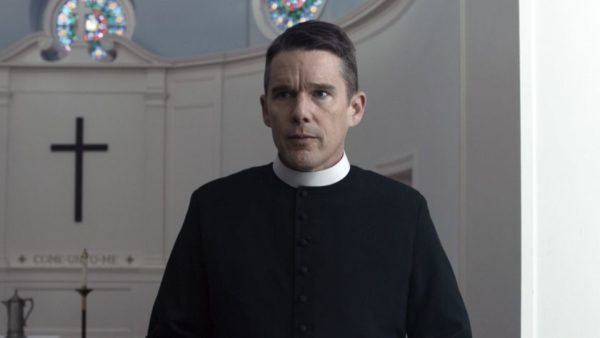 Hawke – who, in a "who knew?" coincidence, happens to be Williams' great-nephew – calls the planned feature film a "passion project."
In an interview at Sundance, Hawke told Variety, "I've been obsessed with the piece for years. I kept turning it over and over again in my mind. It's part rock opera, part 'Waiting for Godot.' What I think Tennessee was trying to do, cinema has caught up to and can do better."
"It's not dissimilar to what Baz Luhrmann was aspiring to on 'Moulin Rouge,' it's just more spiritual," he adds.
The original play was a departure for Williams, who in 1953 was fresh from the mega-success of "Streetcar," which had not only won the Pulitzer Prize but been adapted into a multi-Oscar-winning movie which made an international star out of Marlon Brando. It's a surreal mélange of history, literature, and myth, following a young American named Kilroy through encounters with characters like Don Quixote, Camille, Casanova, and Esmeralda from "The Hunchback of Notre Dame." Audiences and critics didn't respond well to Williams in experimental mode, and its Broadway debut closed after only 60 performances – though it was "rediscovered" in subsequent decades and has spawned countless productions from theatre artists drawn to try their hand at an interpretation.
Hawke first became interested in the play when he starred as Kilroy in a well-received 1999 stage production at the Williamsburg Theatre Festival. He made a previous attempt to bring the play to the screen several years ago, hoping to film in Cuba while Fidel Castro was still in power. That project fell through, but now he has teamed with producer Uri Singer, with whom he collaborated on this year's Sundance entry, "Tesla," after Singer convinced him that filming in Rio de Janeiro – where Brazilian incentives for filmmakers would help to defray costs – could provide the kind of cosmopolitan backdrop needed for the piece.
"The play is set at the crossroads of all the world and we want to represent that with the production and the cast," says Hawke. "Rio seems like the place to do that. There's an intersection of extreme poverty and extreme wealth."
Hawke, who has balanced a respected career in theatre with his work in film since debuting as a child actor in the 1985 sci-fi film "Explorers," says he will not appear in the film. No casting has been announced, though he says he hopes to include Juliette Binoche, with whom he recently worked in the French-Japanese drama "The Truth."
Filming will take place in Rio this year, and Hawkes says they hope to wrap production by Christmas.
As to whether there's still an audience out there for a new Tennessee Williams film (particularly one so far removed from the queer icon's usual mode of expression), that remains to be seen. For Hawkes, however, the motivation for making it has more to do with artistic fulfillment than financial reward.
"When something really daring works, there's a high," says the four-time Oscar nominee. "It's like Jimi Hendrix when he played. When James Baldwin speaks, for example, he's living on the edge. And Tennessee was living way out there."
PHOTOS: Not Another Drag Show
'Blackout Edition' celebrates musical artists of the 1990s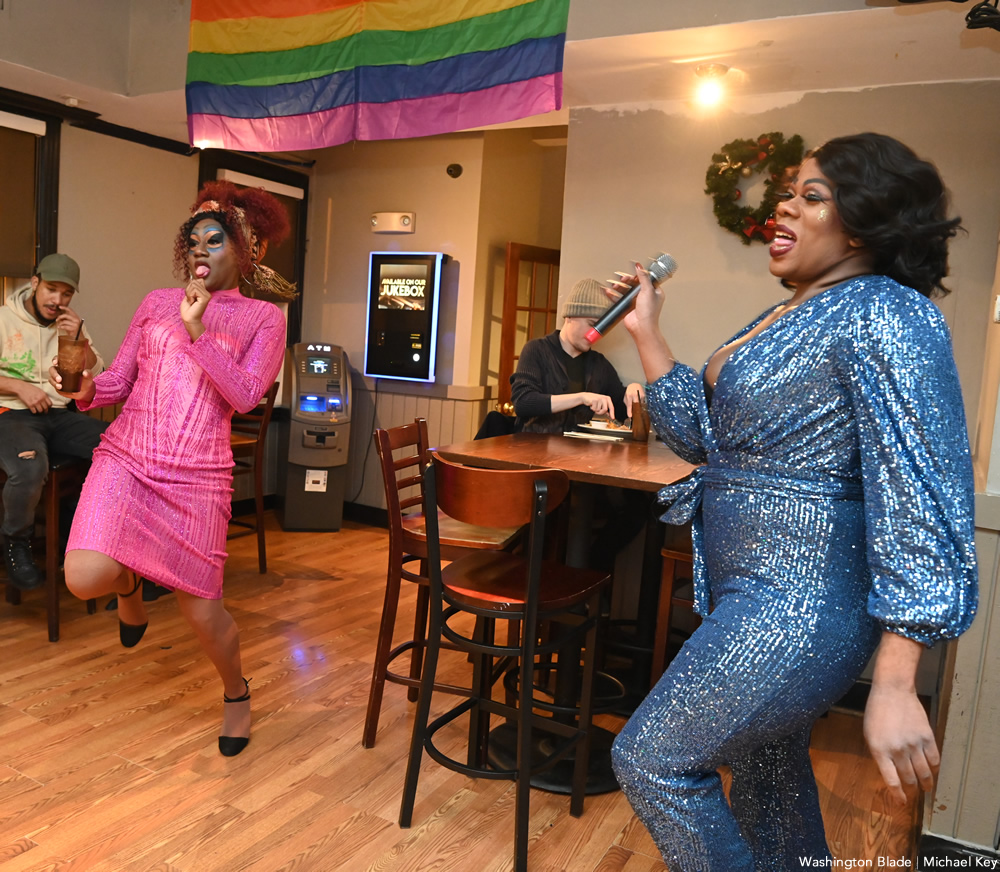 Drag performer Tiffany D. Carter hosted "Not Another Drag Show: Blackout Edition" at Dupont Italian Kitchen Bar on Monday. Performers included Carter, Nubia Love-Jackson, Uju Betta and Echinacea. The show featured the songs of Black artists popular in the 1990s.
(Washington Blade photos by Michael Key)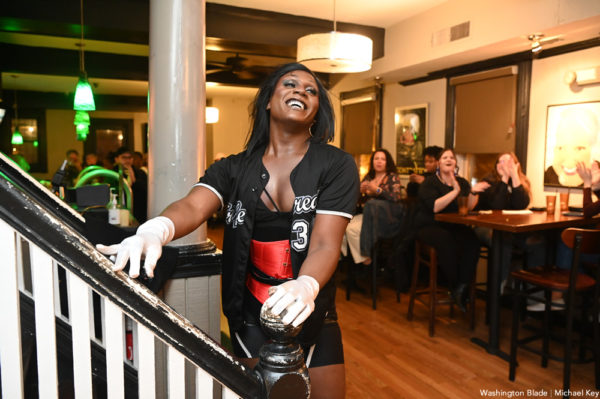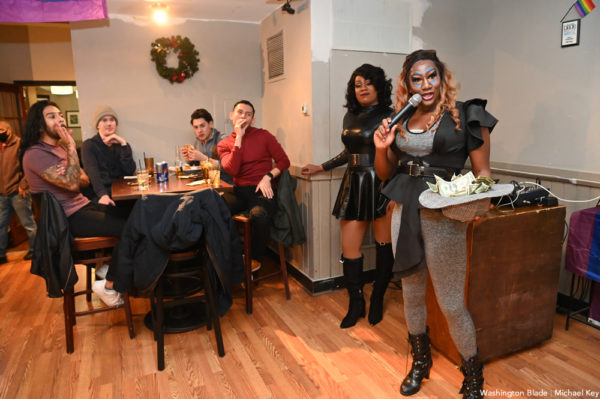 Janet Jackson doc premieres this weekend
Remembering 10 times iconic singer was there for LGBTQ community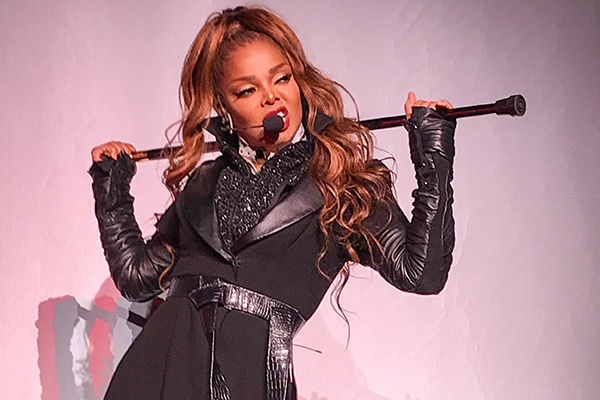 Iconic singer Janet Jackson, a longtime LGBTQ ally, unveils her long-awaited documentary simply titled "Janet" on Friday, Jan. 28. It concludes the following night; each installment is two hours long.
Jackson has said she spent five years compiling footage and creating the documentary, which airs at 8 p.m. both nights on A&E and Lifetime networks. It was produced by Jackson and her brother Randy Jackson and it's timed to commemorate the 40th anniversary of her 1982 debut album.
An extended trailer for the film reveals Jackson will talk candidly about her brother Michael and the 2004 Super Bowl incident, including the news that Justin Timberlake reached out and asked her to join him during his widely panned 2018 Super Bowl return performance.
Prior to the pandemic, Jackson announced a new studio album and tour titled "Black Diamond," but both were postponed due to COVID. No official word about the status of either, but speculation is rampant that she will finally release the new album once the documentary airs.
"Musically, what I've done, like doing 'Rhythm Nation' or doing 'New Agenda' or doing 'Skin Game,' creating those bodies of work with Jimmy and Terry, I feel like I've laid a certain foundation," Jackson tells Allure magazine in a new cover story this month. "I would hope that I'd be able to continue if I choose to. You know what I mean? But only time will tell."
As Jackson's legion of queer fans awaits this weekend's premiere, the Blade takes a look back at 10 times Janet was there for the LGBTQ community.
1. "The Velvet Rope" project. In 1997, Jackson released her critically acclaimed sixth studio album "The Velvet Rope," an introspective and deeply personal collection of songs that touched on her depression, but also tackled LGBTQ issues. On the track "Free Xone," she spoke out forcefully against anti-LGBT bias. She also covered Rod Stewart's "Tonight's the Night," without changing the pronouns in the love song, prompting speculation about her sexual orientation. But it was her international No. 1 hit "Together Again" that continues to resonate with LGBTQ fans. An upbeat, joyful dance song, it was conceived as a tribute to Jackson's friends who died of AIDS.
2. GLAAD award. In 2008, Ellen DeGeneres presented Jackson with the Vanguard Award at the 19th annual GLAAD Media Awards. GLAAD's president said, "We are delighted to honor Janet Jackson at the 19th annual GLAAD Media Awards in Los Angeles as such a visible, welcoming and inclusive ally of the lesbian, gay, bisexual and transgender community. Ms. Jackson has a tremendous following inside the LGBT community and out, and having her stand with us against the defamation that LGBT people still face in our country is extremely significant."
3. Ebony magazine interview about her sexuality. In 2001, Jackson gave an interview to Ebony magazine in which she was asked about her sexual orientation. "I don't mind people thinking that I'm gay or calling me gay," she said. "People are going to believe whatever they want. Yes, I hang out at gay clubs … I go where the music is good. I love people regardless of sexual preference, regardless of race. No, I am not bisexual. I have been linked with dancers in our group because we are so close. I grew up in a big family. I love being affectionate. I love intimacy and I am not afraid to show it."
4. Video support for It Gets Better, Trevor Project. In 2010, Jackson recorded a video for the Trevor Project and later appeared on CNN's "Larry King Live" to promote awareness of youth suicide. "If you're LGBT you're probably thinking you're all alone, but you're not," she said in the video. "I can relate because I was one of those kids who internalized everything."
5. "State of the World Tour." Jackson's LGBTQ support continued in 2017. Her tour's opening sequence highlighted a range of problems facing the world, from famine and war to police brutality and included a call for justice and for LGBTQ rights.
6. "The Kids." Jackson has always employed a diverse crew of professional dancers for her videos and tours. Some of her closest friends and collaborators over the years have been prominent out gay and lesbian choreographers, singers, dancers, makeup artists and designers. She lovingly refers to her backup dancers as "the Kids."
7. NYC Pride performance. In 2004, Jackson performed for a packed audience at Pride Dance NYC at Pier 54.
8. "Will & Grace" cameo. In 2004, Jackson made a memorable cameo on "Will & Grace," judging a dance-off between Jack and another dancer.
9. HRC, AIDS Project Los Angeles awards. In 2005, Jackson was honored by both the Human Rights Campaign and AIDS Project Los Angeles for her work raising money for AIDS charities.
10. Janet's Blade interview. In 2006, Jackson granted an exclusive interview to the Washington Blade. It was one of the rare times she touched on the Super Bowl controversy and her brother Michael's acquittal on child molestation charges, telling Blade Editor Kevin Naff, "I got all of that out of my system, that's not what I'm feeling right now. I wrote about [those controversies] but I didn't choose to put it out there on the album." In the interview, Jackson also reiterated her support for marriage equality, said she'd never had a sexual relationship with a woman and revealed that she'd never met Madonna.
International Women Club set for Jan. 24
Event at National Harbor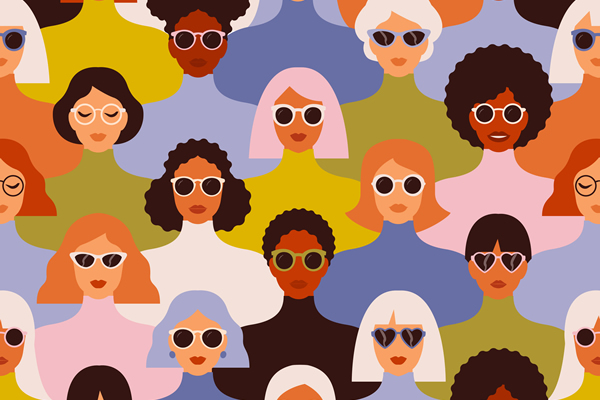 International Women United Organizer will host "Multicultural International Women Club" on Monday, Jan. 24 at 7 p.m. at National Harbor.
The goal of this event is to bring together women from different countries and cultures for friendship, support and community. Guests will get to share interesting facts about their country, talk about their culture, values, styles, and differences with others while learning from others and making friends from all over the globe. Those who speak English as a second language are welcome to attend.
This event is free and more details are available on Eventbrite.