February 5, 2020 at 6:00 pm EST | by Michael K. Lavers
Ralph Northam reiterates support for Va. nondiscrimination bill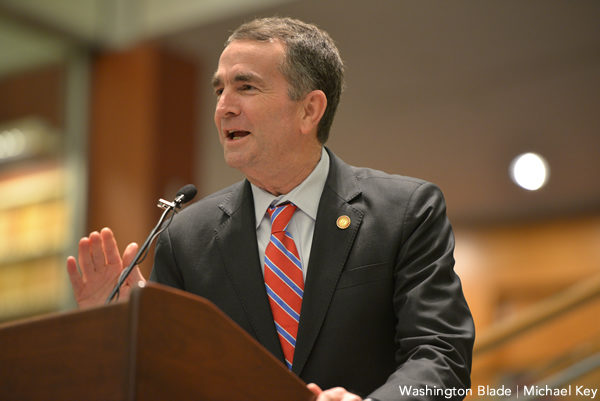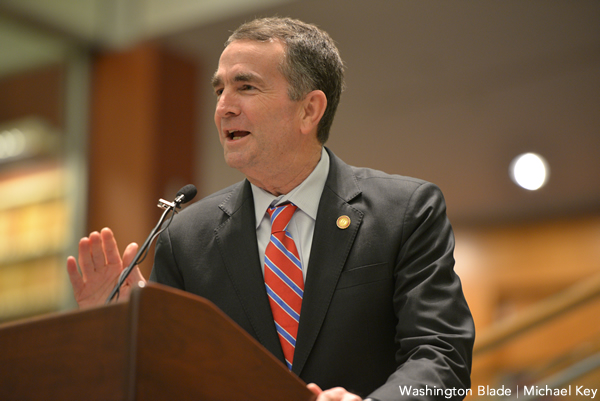 RICHMOND, Va. — Virginia Gov. Ralph Northam on Tuesday reiterated his support for a bill that would ban anti-LGBTQ discrimination his state.
"We are going to officially end discrimination in the commonwealth of Virginia this year, in 2020," he said in a speech he gave at an Equality Virginia reception that took place at the Library of Virginia in Richmond.
The reception took place two days before an expected vote in the Virginia House of Delegates and the Virginia Senate on the Virginia Values Act, which would add sexual orientation and gender identity to the state's nondiscrimination law.
"For how long have been saying that we should end discrimination in the workplace, we should end discrimination in housing, we should end discrimination even in nursing homes," asked Northam. "How many years have we been talking about it? Well now we can take action this year."
The reception took place nearly three months after Democrats regained control of the General Assembly for the first time in more than two decades. House Speaker Eileen Filler-Corn (D-Fairfax County), who is the first female House speaker in Virginia history, introduced Northam after she spoke.
The House on Monday passed a bill that would ban so-called conversion therapy for minors in Virginia. It is among the myriad LGBTQ rights measures that have advanced in the General Assembly this year.
"it is unfortunate that there are people out there that think that conversion therapy is still effective and the way to go," said Northam. "It does nothing but harm. It does nothing but hurt people and finally in 2020 we're going to get rid of conversion therapy."
Northam spoke at the reception a year after Equality Virginia joined calls for his resignation after a picture of two men wearing blackface and a Ku Klux Klan robe in his medical school yearbook page surfaced. Filler-Corn did not mention this issue in her comments before she introduced Northam or in an interview with the Washington Blade after she spoke.