February 8, 2020 at 2:29 pm EST | by Sarah Kate Ellis
TV has never been more important for accelerating LGBTQ acceptance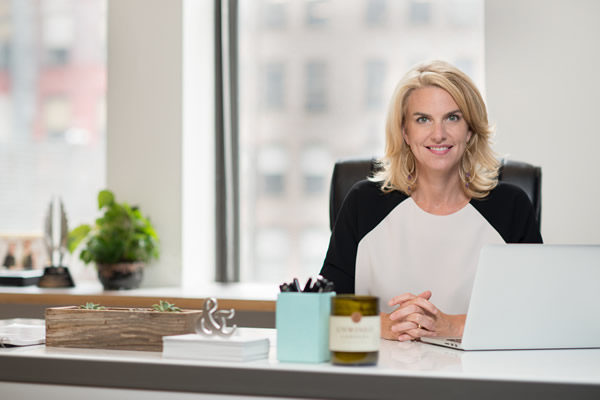 Despite incredible levels of progress for the LGBTQ community over the past decade, the current state of political and cultural division in America has been a serious threat to the advancement of LGBTQ equality and acceptance. Since taking office in 2017, the Trump administration has rolled out over 130 attacks on the LGBTQ community in both policy and rhetoric, ultimately putting LGBTQ Americans at greater risk of discrimination and violence.
In the face of these unprecedented attacks, it is cultural institutions like television that take on the crucial role of changing hearts and minds through diverse and inclusive storytelling. More than ever before, our stories and issues must be visible, and we must continue to showcase the full diversity of the LGBTQ community in shows that are connecting with audiences in unique and personal ways.
When I was growing up, I never saw myself represented in the media. I never saw portrayals of powerful lesbian women succeeding, and therefore, it made it difficult to believe that it was a possibility in the first place. Luckily, through the work that GLAAD does inside Hollywood, we have witnessed a significant increase in LGBTQ representation on-screen, especially within recent years.
As I sat to watch the premiere of CBS' new series Tommy this week, I was overwhelmed with what it means to personally experience this cultural shift. In the series, Edie Falco plays the role of Abigail "Tommy" Thomas as she becomes the first female police chief of Los Angeles. However, there is another important detail about Tommy: she is a lesbian.
In seeing a powerful lesbian women in a lead role on a broadcast television show, it was so clear to me how much I wished I was able to see someone like Tommy on television as a young girl. Series like Tommy continue to remind us how incredible it feels to see yourself represented on screen, and the impact that can have on LGBTQ lives everywhere, especially for future generations.
In GLAAD's most recent Where We Are on TV report, which tracks the presence of LGBTQ characters on television, we found several new record highs for LGBTQ representation and visibility. Last year, GLAAD called on television broadcast networks to ensure that 10 percent of primetime broadcast scripted series regulars were LGBTQ by 2020. In just one year, networks met and exceeded this call, with a record high of 10.2% of LGBTQ series regulars appearing on broadcast scripted primetime this season.
We are also seeing a rise in the visibility of different LGBTQ identities and intersectional LGBTQ characters. For the first time, LGBTQ women outnumber LGBTQ men among broadcast characters. For a second year in a row, LGBTQ people of color outnumber white LGBTQ people on broadcast. We have also seen a growth in the visibility of transgender men on television – a part of the community that has a history of being largely underrepresented.
In addition to accelerating LGBTQ acceptance, inclusive and diverse storytelling about LGBTQ people and issues is crucial for sending affirming messages to LGBTQ youth at a time when the government is systematically attempting to erase our rights. We know from our own research at GLAAD that at least 20% of millennials identify as LGBTQ, and that these young people represent various backgrounds and identities.
That's why shows like Pose, Special, Euphoria, Schitt's Creek, One Day at a Time, Tommy, Work in Progress, Dear White People, and The L Word: Generation Q are crucial: they continue to bring light to LGBTQ identities and issues that have been largely underrepresented on television, and continue to push the needle forward to truly reflect the reality of the diverse world we live in.
Many of these LGBTQ-inclusive series have also included episodes that go even further to highlight how our current political climate uniquely affects LGBTQ people – a type of visibility that is specifically important in educating non-LGBTQ Americans.
Through the GLAAD Media Awards, which has become the most visible LGBTQ awards show, we have recognized many of these shows for raising the bar for diversity and inclusion in Hollywood. In turn, this helps to push these creators and others in Hollywood to produce future LGBTQ content that is cutting-edge and connects with diverse audiences in unique ways.
As we look ahead, it is now crucial to recognize the need for diversity and inclusion to be institutionalized at every level of the production and creation process – from those in the writer's room, to directors, to the stars on-screen, to those working in various behind-the-scenes roles. In doing so, we will bring new voices to the table, ultimately uplifting a diverse set of perspectives with the power to create nuanced stories and portrayals of LGBTQ people like never before.
With television leading the charge, we are able to see how entertainment and media have the power to shift culture and combat the negative and dehumanizing messages we continue to face from the White House. Through media, we have the responsibility to help give visibility to LGBTQ stories – ones that will inspire LGBTQ people and youth to live freely and authentically, and give hope for a future where we are all treated equally. Representation matters more than ever, and with the help of Hollywood, we have the ability to send a strong message to those in power that we are here, we matter, and our voices will never be silenced.
Sarah Kate Ellis is the president and CEO of GLAAD.