Wendy Williams apologizes for telling gays to 'stop wearing our skirts and heels'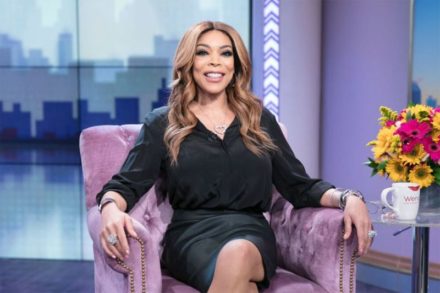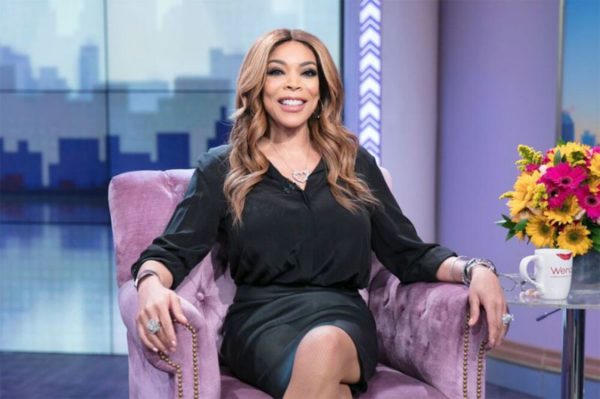 Talk show host Wendy Williams has apologized after snarky comments she made on her program about gay men drew heavy backlash this week.
On Thursday's episode of her popular talk show, the 55-year-old Williams was using her popular "Hot Topics" segment to discuss "Galentine's Day," an unofficial holiday made popular by the long-running sitcom "Parks & Recreation" which is centered around women celebrating the other women in their lives.
Noting applause from a few men in her audience, the host said, "If you're a man and you're clapping, you're not even a part of this. You don't understand the rules of the day. It's women going out and getting saucy and then going home. You're not a part."
She then added, "I don't care if you're gay. You don't get a [menstruation] every 28 days," Williams added. "You can do a lot that we do, but I get offended by the idea that we go through something you will never go through."
Her final remarks on the subject were the ones that sparked the most controversy however. Williams finished by saying, "And stop wearing our skirts and our heels. Just saying, girls, what do we have for ourselves?"
"Looky here now, gay men, you'll never be the women that we are," she concluded, "no matter how gay."
Though her comments garnered some applause from the audience, home viewers were quick to chide the talk show host.
"Really?" one commenter wrote. "What sort of ignorance is coming out of your mouth regarding gay men wanting to be women!! Really Wendy?"
"That was really uncalled for," said another. "Gay men do not want to be women."
Another wrote, "You're not the decider of who can be a woman. Every person gets to decide who they are."
There were also a few positive comments, such as one from a woman who wrote, "Thank you for saying what we as women want to scream everyday. Let us have something."
On Friday, the beleaguered Williams issued a videotaped apology.
"I'll start by saying I apologize. I did not mean to offend my LGBTQ+ community on yesterday's show," the talk show host began. "I did not realize until I got home and I watched the second running of our show here in New York, and I always watch when I can to critique my delivery or the cameras, the lights, the audience, the camera."
Saying her comments did not come from "a place of malice," Williams continued, "I'm very persnickety about how I do my show and one thing that I can tell you right now is that I never do this show in a place of malice. I understand my platform with the community from first grade to intermediate school to high school to college to radio and now to TV. And I didn't mean to hurt anybody's feelings. I'm just having a conversation."
The popular host was visibly upset, holding back tears during the video. She went on to say she tries to "live and let live every day," because "life is too short," and admitted that her comments were "out of touch" before promising to "do better" in the future.
She concluded by saying, "I'm 55 years old, and maybe I sounded like your auntie, your mother, your big sister or somebody out of touch. I'm not out of touch, except for perhaps yesterday by saying what I said. So I deeply apologize and I deeply appreciate the support that I get from the community. I will do better. I appreciate you supporting me. Thank you."
Williams' video apology is below.
A message from Wendy. pic.twitter.com/aEpMvubJVJ

— Wendy Williams (@WendyWilliams) February 14, 2020
Chicago Blackhawks: No Pride jerseys over Russian concerns
Russian law prohibits mention of LGBTQ rights in the country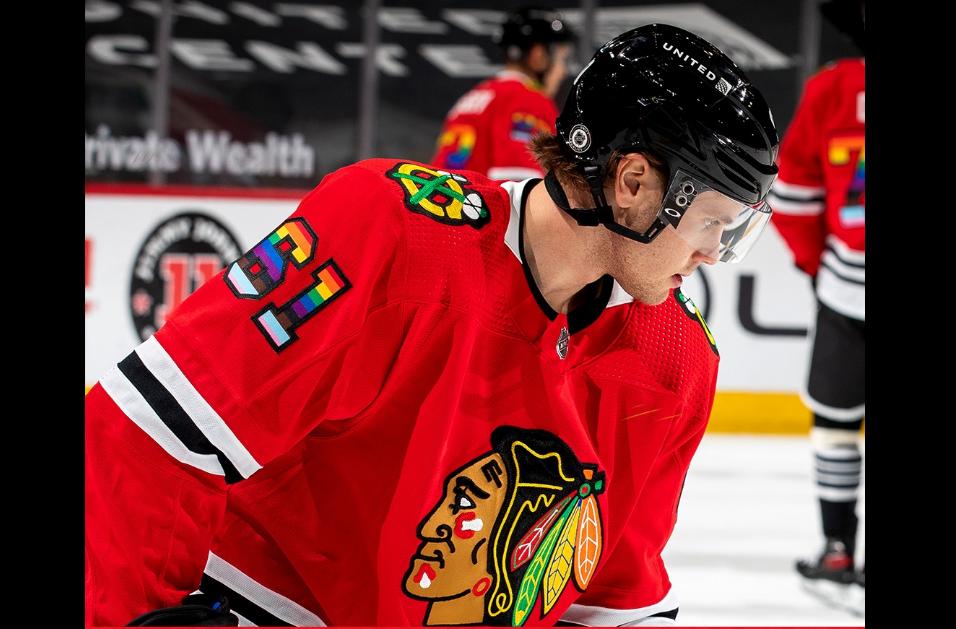 The National Hockey League's Chicago Blackhawks franchise have opted to not wear the team's Pride-themed warmup jerseys before Sunday's Pride Night game against the Vancouver Canucks based on security concerns over the recently expanded Russian law prohibiting mention of LGBTQ+ rights in Russia the Associated Press, (AP) reported.
According to the AP, the decision was made by the NHL organization following discussions with security officials within and outside the franchise, according to a person familiar with the situation who spoke to the AP on Wednesday on condition of anonymity because of the sensitivity of the move.
Blackhawks defenseman Nikita Zaitsev is a Moscow native, and there are other players with family in Russia or other connections to the country the AP noted.
The team has participated in the LGBTQ themed part of the 'Hockey is for everyone' campaign and has in previous years set aside recognition for the LGBTQ+ community in Pride night celebrations.
The Blackhawks will not wear Pride-themed warmup jerseys before Sunday's Pride Night game against Vancouver because of security concerns. https://t.co/33idpM8BDD

— USA TODAY Sports (@usatodaysports) March 23, 2023
While the team will forgo the jerseys, the AP noted that DJs from the LGBTQ community will play before the game and during an intermission, and the Chicago Gay Men's Chorus also is slated to perform. There also are plans to highlight a couple of area businesses with ties to the LGBTQ community.
The decision by the team has sparked outage including Outsports editor Cyd Zeigler, who noted on Twitter that the NHL has an inclusion problem as the Chicago team joins the New York Rangers, who opted not to wear Pride jerseys or use Pride stick tape as part of their Pride night this past January despite previously advertising that plan. The Rangers' Pride Night was held 10 days after Ivan Provorov, the alternate captain for the National Hockey League's Philadelphia Flyers, opted out of participating in the team's Pride Night charity event before the game Tuesday, claiming a religious exemption based on his Russian Orthodox faith.
San Jose Sharks goalie James Reimer didn't take part in the Sharks Pride Night wearing Pride-themed jerseys in support of the LGBTQ community, telling multiple media outlets that support of the LGBTQ+ community runs counter to his religious beliefs.
Wow! that's insane. The #Blackhawks had no problem supporting Ukraine – with whom Russia is AT WAR -for a game.

But rainbows on Pride Night? "Oh what will Russia think??!?! We better not!"

The @NHL has a very serious LGBT-inclusion problem on its hands.https://t.co/qVAig47zeM https://t.co/QTjZulo8wa

— Cyd Zeigler (@CydZeigler) March 23, 2023
Reading 'Blue Hunger' is like watching a Stanley Kubrick film
Lush, dreamlike, and you won't be able to stop thinking about it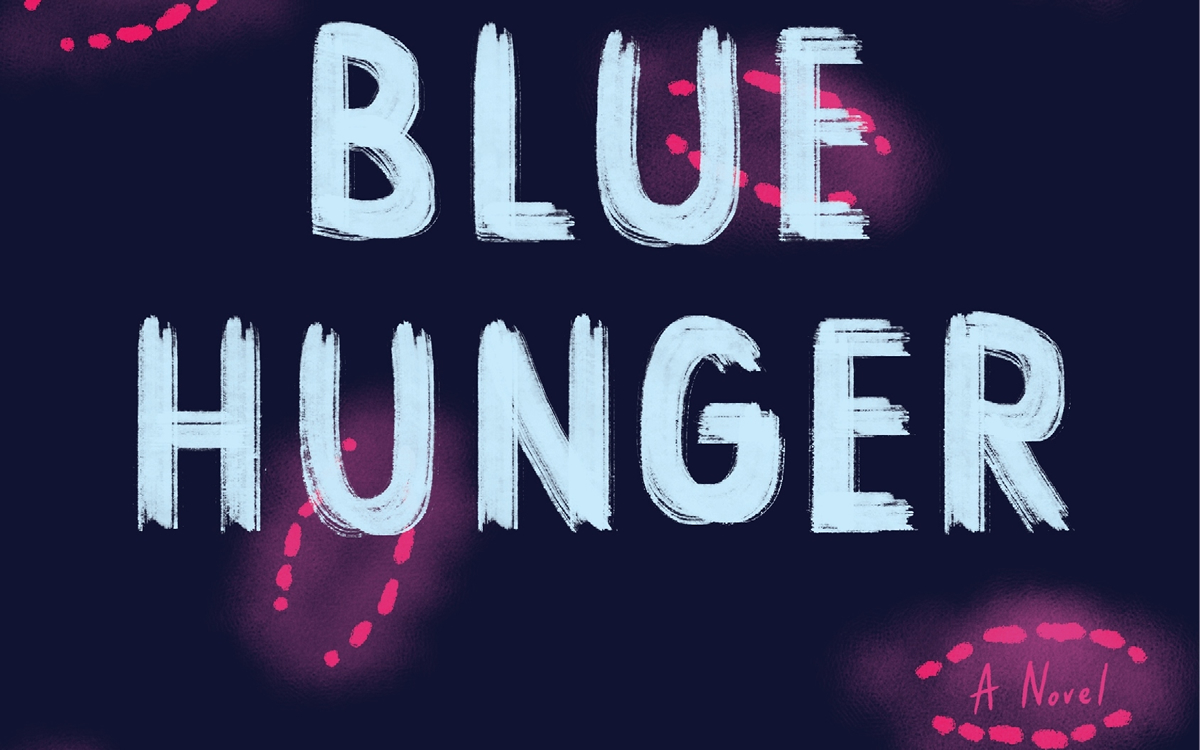 'Blue Hunger'
By Viola Di Grado, translated by Jamie Richards
c.2023, Bloomsbury
$27/ 216 pages
You can't stop thinking about it.
It's been rolling around in your mind since it happened and you can't stop. You replay it over and over, how it started, how it progressed, why it ended. You wonder if it'll happen again and in the new novel "Blue Hunger" by Viola Di Grado, you wonder if you truly want it to.

Shanghai was not her first choice for a place to live. Sometimes, she wasn't really even sure why she came there, except that it was Ruben's dream.
For months and months, he spoke of Shanghai, showed her maps, talked of a life as a chef living in a high-rise apartment, and he taught her a little bit of the language. She never fully understood why Ruben loved China and she never thought to ask before her other half, her twin brother, her only sibling died.
She was brushing her teeth when it happened. Now, weeks later, she was in his favorite city, a teacher of Italian languages in a Chinese culture, alone, friendless. Then she met Xu.
It happened at the nightclub called Poxx and she later wondered, with a thrill, if Xu had been stalking her. Xu claimed that she was a student in the Italian class, but though she was usually good with faces, she didn't remember the slender, "glorious" woman with milk-white skin and luminous eyes.
She did remember the first place she and Xu had sex.
It was a hotel, but Xu liked it outside, too; in public, on sidewalks, in abandoned buildings, and in crowded nightclubs. They took yellow pills together, slept together in Xu's squalid apartment; she told Xu she loved her but never got a reply except that Xu starting biting.
Xu had used her teeth all along but she started biting harder.
Soon, she was bleeding, bruising from Xu's bites, and seeing people in the shadows, and she began to understand that Ruben wouldn't have liked Xu at all.
You know what you want. You're someone with determination. And you may want this book, but there are a few things you'll need to know first.
Reading "Blue Hunger" is like watching a Stanley Kubrick movie. It's surreal, kind of gauzy, and loaded with meanings that are somewhat fuzzy until you've read a paragraph several times – and even then, you're not quite sure about it. Author Viola Di Grado writes of sharp, unfinished mourning with a grief-distracting obsession layered thickly on top, of control and submission, and while the chapters are each brief, they feel too long but not long enough. There are so many questions left dangling within the plot of this story, so many small bits unsaid, but also too much information of the mundane sort. You'll feel somewhat voyeuristic with this book in your hands, until you notice that the sex scenes here are humidly uber-fiery but not very detailed.
Overall, then, "Blue Hunger" is different but compelling, short enough to read twice, quickly. It's lush, dreamlike, and once started, you won't be able to stop thinking about it.
The Blade may receive commissions from qualifying purchases made via this post.
Gay actor went after role in 'Angels in America' like a bloodhound
Nick Westrate on the importance of remembering AIDS in the '80s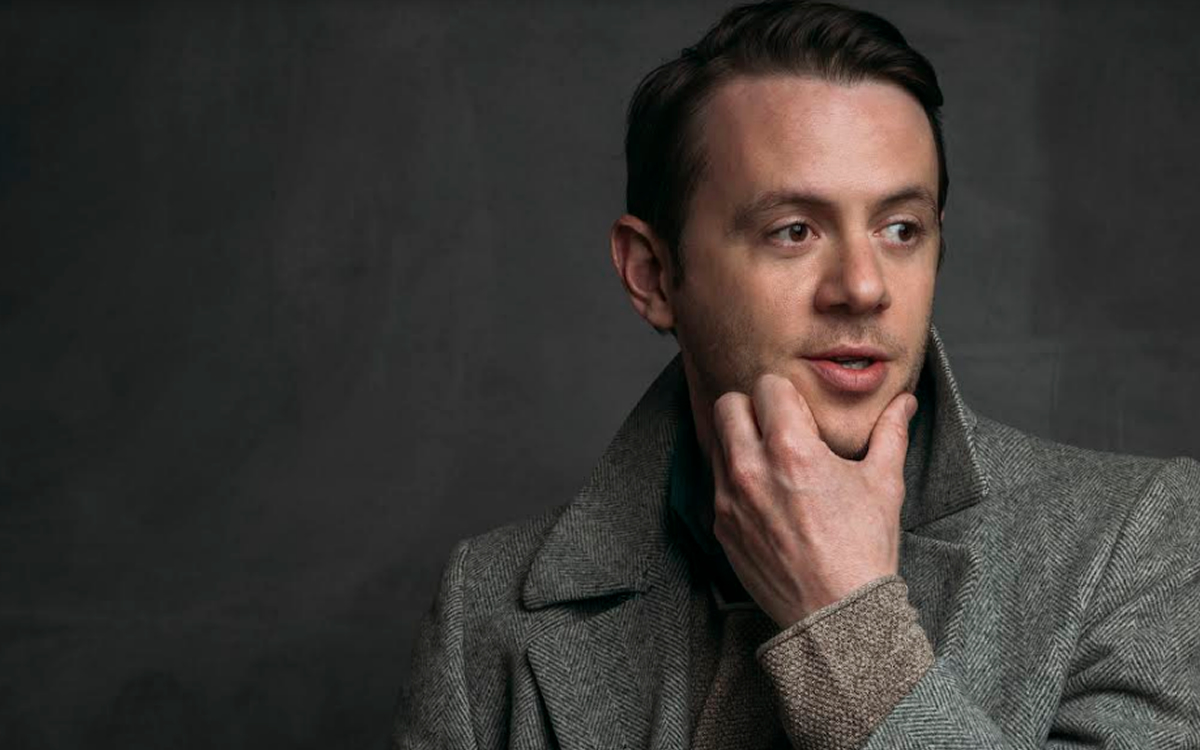 'Angels in America, Part One: Millennium Approaches'
Through April 23
Arena Stage
1101 Sixth St., S.W.
$56– $95
Arenastage.org
By playing Prior Walter in Tony Kushner's "Angels in America, Part One: Millennium Approaches" at Arena Stage, New York actor Nick Westrate is hitting a professional milestone. The part of Prior, a young gay New Yorker besieged by AIDS and abandonment, is a role he's long wanted to do, and almost did several times, but somehow it never worked out until now with Arena's staged-in-the-round production helmed by Hungarian director János Szász. 
Set in mid-80s New York City, the 1993 Pulitzer and Tony and Pulitzer-winning epic is an American tragedy tempered by humor. After Prior is diagnosed with AIDS, his partner Louis leaves him for Joe, an ex-Mormon conservative whose wife Harper is having a Valium-fueled nervous breakdown. Thrown into the mix are – among others—loathsome lawyer Roy Cohn (a vicious, closeted conservative who died of AIDS in 1986), the ghost of Ethel Rosenberg, and an angel who appears to Prior and decrees his role as a prophet, a mantle Prior struggles with donning.
For the out actor, saying the playwright's words is both a thrill and responsibility: "Tony Kushner is the most remarkable living playwright we have. His words are poetry, and he makes poetry practical and the political personal. He's second to none in that way."
Westrate grew up on a Christmas tree farm in southern Michigan. At 17, he left his home state for New York to study acting at the Juilliard School. After a busy but rough start, an eclectic and successful career ensued.
His ample stage credits include originating roles for Harvey Fierstein's "Casa Valentina" and Theresa Rebeck's comedy "Bernhardt/Hamlet." He toured in "The King's Speech" as Bertie (the monarch who overcame a debilitating stutter to inspire a nation), played feckless young Leo in Ivo van Hove's "The Little Foxes" and the depressed Donald in the 2010 off-Broadway revival of "The Boys in the Band." On television, he was Robert Townsend for three seasons on AMC's "Turn: Washington's Spies," and on film, he starred in William Sullivan's "American Insurrection."
When asked how the part of Prior came to him, Westrate replies without hesitation, "I sought after it like a bloodhound." Short version is Westrate heard Szász was doing "Angels" at Arena. He liked his work but didn't know how to contact him, so he reached out to an Eastern European contact who put them in touch. They met in New York in October and hit it off. After a few hours of reading sections of the play together, director and actor decided to join forces.
"It was a fit, and I knew that Arena had the resources and integrity to do it well," he adds.
WASHINGTON BLADE: You're too young to remember the early days of AIDS. How do you tap into the terror?
NICK WESTRATE: A lot of reading, things like Randy Shilts' "And the Band Played On" and Paul Monette's great memoir "Borrowed Time." And the more you learn about people and how cases of the virus ravaged their bodies, the more terrifying it becomes. You can only take in so much at a time and luckily, I've had a long runway to prepare for this.
Terror is also knowing the joy and liberation before the fall. How free gay life was becoming and how much fun everyone was having. If this had never happened, we'd be so much further along. We would have discovered 400 genders by now and wouldn't have Ron DeSantis braying about it. AIDS was such a huge missile into the soul of our community.
BLADE: And the physicality of the role? Prior becomes increasingly ill throughout the play.
WESTRATE: A lot of things. Again, there's reading including media material and actual accounts – there's a great book called "From A Burning House," a nonliterary compilation of short letters from people living with the virus. There's artistic preparation involving the movement director and costume and wig and makeup designers as well, and figuring out how to express all that.
Also, I lost 30 pounds to play the part. Because of the long run up to the play, I was able to do it gradually.
BLADE: Tell us about the cast.
WESTRATE: Half the cast are queer people. It's so amazing to do this play with gay people — the references and understanding is there. You don't have to apologize; the kissing isn't weird. There's an almost immediate intimacy of doing this play together that's very beautiful.
I've worked with straight actors in gay plays who've asked "OK, why Judy Garland?" Or they tell me how they've researched to be gay. It's borderline offensive. But when you're with gorgeous queer people it just happens so naturally so easily. [Castmates] Billie Krishawn, Justin Weaks, Michael Kevin Darnall and I have such a shorthand with each other. We have a text chain and send it each other weird GIFs. It's a lot of fun.
BLADE: You had an auspicious meeting with János Szász in October. How's working with him?
WESTRATE: He's a marvel. Not only does he direct without an agenda but he brings a unique perspective: János was driven out of Hungary by fascist leader Viktor Orbán for being Jewish and leftist. He and his wife and children are refugees in this country. An interesting viewpoint, especially at this time when refugees are streaming across borders in Europe, America, the Middle East, and Africa.
BLADE: In this moment of trans and drag persecution do you think about that?
WESTRATE: All the time. Prior and Belize [Prior's best friend played by Justin Weaks] are former drag queens.
BLADE: Talk about the sand.
WESTRATE: Yes, there's a lot of sand [28,000 pounds of sand to fill a 30-foot diameter circle at six inches deep]. János was very moved and inspired by footage from "How to Survive a Plague" that shows people throwing the ashes of loved ones over the fence and on to the White House lawn. It's important for János that we're doing this play in the ashes of the dead.
BLADE: For some gay theatergoers "Angels" is a tough show. They're hesitant to revisit that time.
WESTRATE: I understand if you don't want to see it on a specific day but gird your loins and put on your grownup panties and come to the theater, it needs to be witnessed and attention must be paid.
The crisis filled the tanks of the bigoted and the hateful and shifted us politically and personally in ways we still can't fathom. And that's why it's so important why we're doing this play and keep doing this play and never stop talking about it.
I have my aunts (gay men who've survived the crisis) coming to see the show, and I'm here for those who aren't here. I get emotional just talking about it. It's a huge responsibility that none of us are taking lightly.
BLADE: It's timely?
WESTRATE: Not long ago we had a president who was barking "bring me my Roy Cohn." Looking around America, you might wonder how the fuck did we get here. Why are we persecuting our most vulnerable people? Why are so many so greedy, specious, and blind? Come see this play. This is where so much of it started.
BLADE: Clearly it means a lot to you.
WESTRATE: I've loved the play since I started to love plays. And I've seen many productions: the most recent Broadway version, Michael Greif's on Broadway, Ivo van Hove's at BAM. Mike Nichols' film. Doing a full production is very important to me.
I've worked with a lot of the great gay writers like Mart Crowley and Harvey Fierstein and Edmund White and now my friend Tony Kushner. It's meaningful for me to do these pieces from not only the American theatrical canon but also the gay canon.
BLADE: Thanks for taking time.
WESTRATE: Nothing makes me happier than talking about this play and this production.