ONR releases new song and video, 'Human Enough'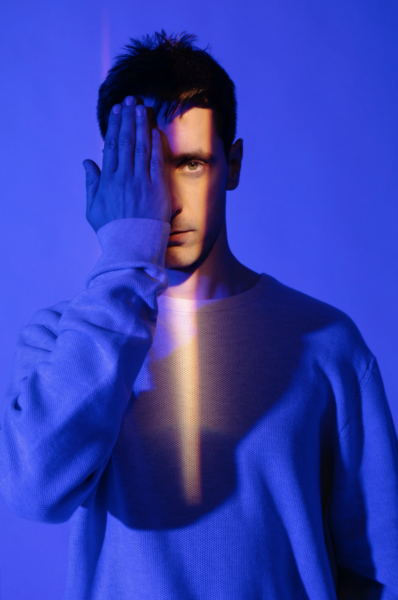 Just because we're all staying "safer at home" doesn't mean we can't enjoy new music.
Scottish singer/writer/producer ONR (pronounced "honor") has done his part to provide this essential service by sharing the latest new track and video from his forthcoming "Must Stop" EP, which is due on May 15 from Warner Records. The new song, "Human Enough," was co-written with Dave Bassett (Bishop Briggs, Rachel Platten) and Sam Hollander (One Direction, Katy Perry), and co-produced by ONR and Mark Crew (Bastille, Rag'N'Bone Man).
Born Robert Shields, the rising songsmith spent his childhood being inspired (not to mention bored) at his family's sheep farm in the Scottish Highlands, on cliffs overlooking the North Sea; as a means of escaping the rural isolation, he began writing and performing his own songs around the age of 12 or 13, teaching himself piano on a battered instrument missing half its keys that he uncovered in the family shed. While still in school, he won a songwriting competition judged by Coldplay's Chris Martin, and was later offered a place at the Liverpool Institute of Performing Arts, founded by Sir Paul McCartney. He declined the invitation.
Instead, the young musician honed his craft – which he was intent on perfecting – on his own, and his early, self-released efforts caught the attention of a manager who flew him out to LA – his first time out of Scotland ever – culminating in a label war. Still not feeling ready for the heat of success, mentally or physically, he turned it all down again.
He continued to fine-tune his songwriting and perfect his live show, performing hundreds of gigs across Europe. Eventually, he found himself touring with acts like Bastille, while immersing himself amongst Scottish hit-makers Lewis Capaldi and Calvin Harris. Now, Shields says he has finally figured out who he is as a songwriter, and is making music that is true to himself – something of which he says he is "proud."
Of the new track, ONR explains, "I liked the idea that 'being human' wasn't a defining quality, but rather a sliding-scale… that you could consider yourself 'not human enough' to be someone else's equal. The video is dark, confused, frustrated; it exists within this fantastical alternative reality where the concept of being human is (literally) different from our own."
"Human Enough" is the second track to be released from "Must Stop," coming on the heels of the debut song, "Sober." The upcoming EP features four sparkling synth-pop gems with an anthemic rock undertow that are almost entirely written, played and self-produced by ONR in his home studio in Dumfries and Galloway.
You can watch the new video below.
PHOTOS: Freddie's Follies 20th
Arlington drag show celebrates milestone
Freddie's Follies had a 20th anniversary show at Freddie's Beach Bar in Arlington, Va. on Saturday, March 18. Performers included Destiny B. Childs, Monet Dupree, Patti Lovelace, Sasha Adams Sanchez and Ophelia Bottoms.
(Washington Blade photo by Michael Key)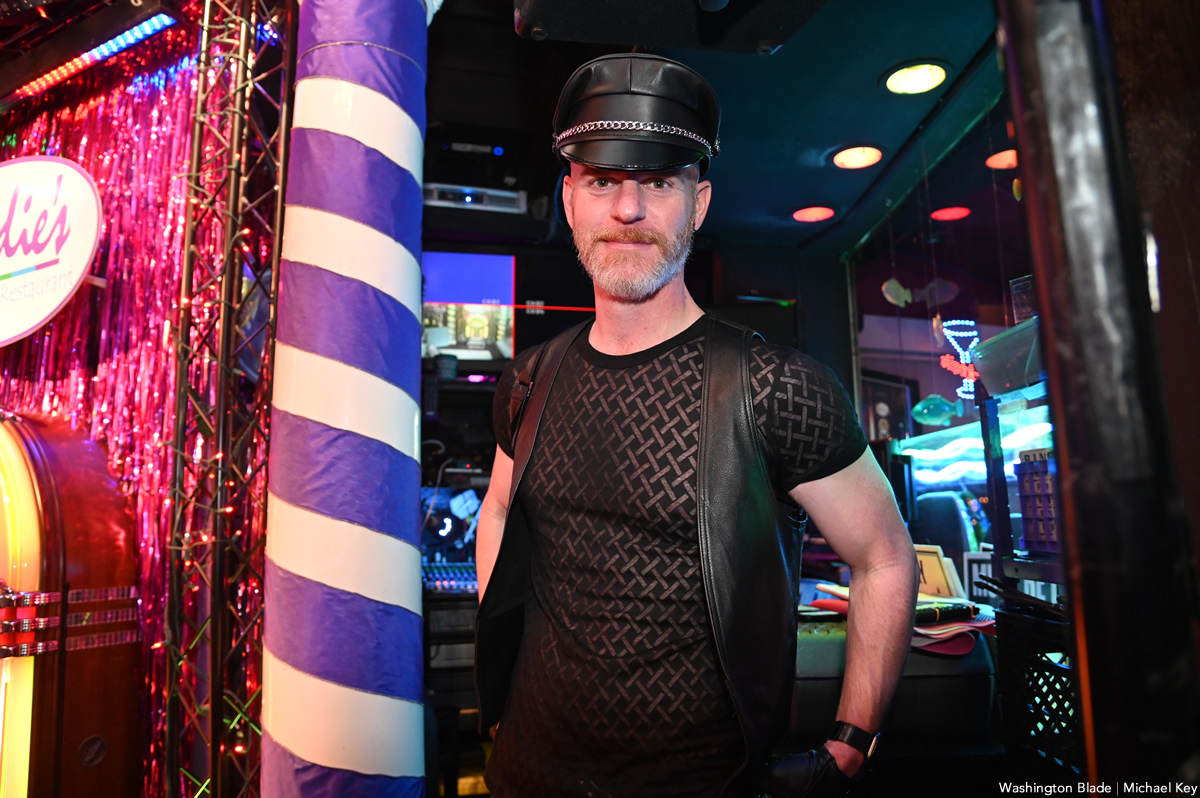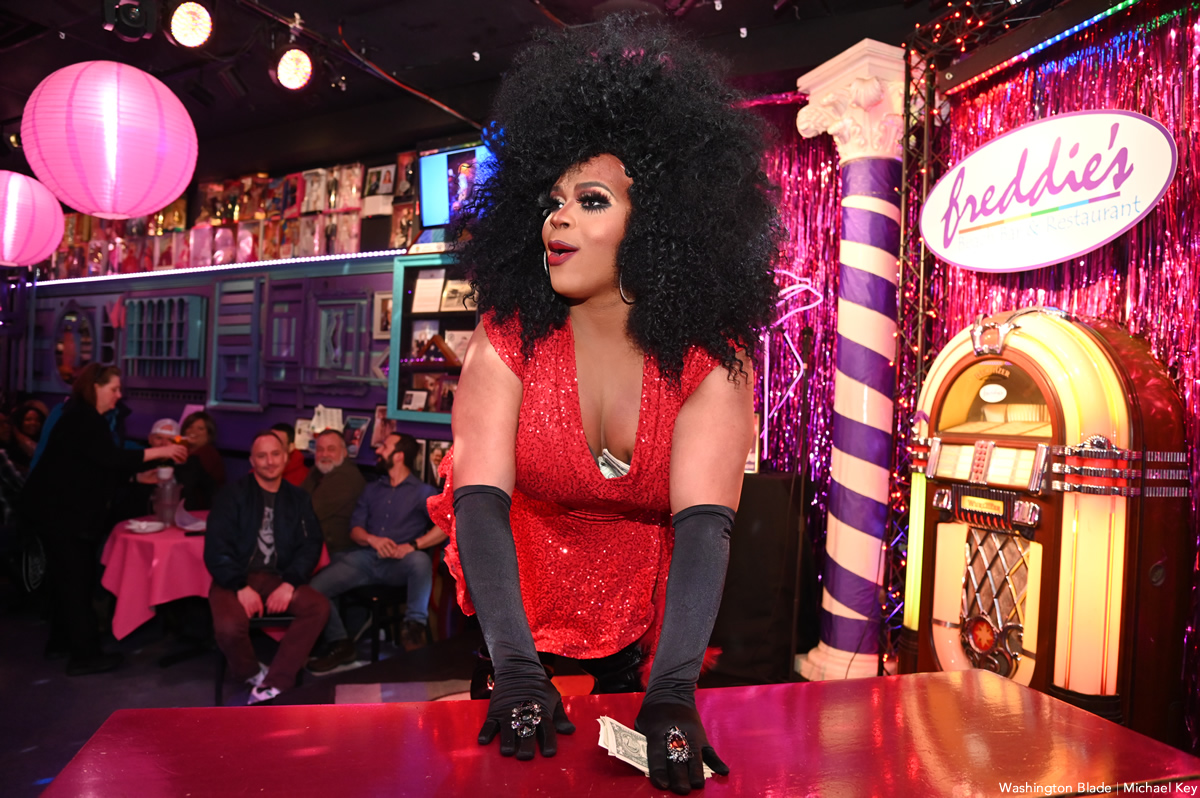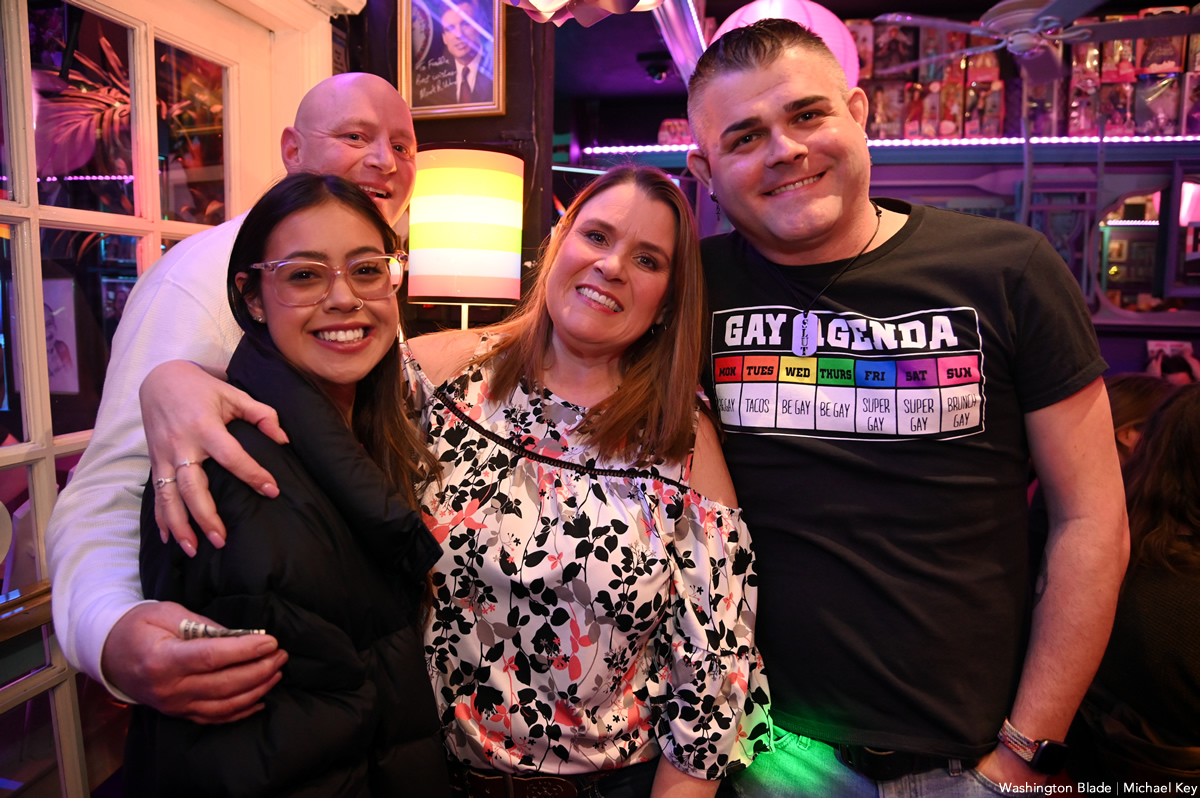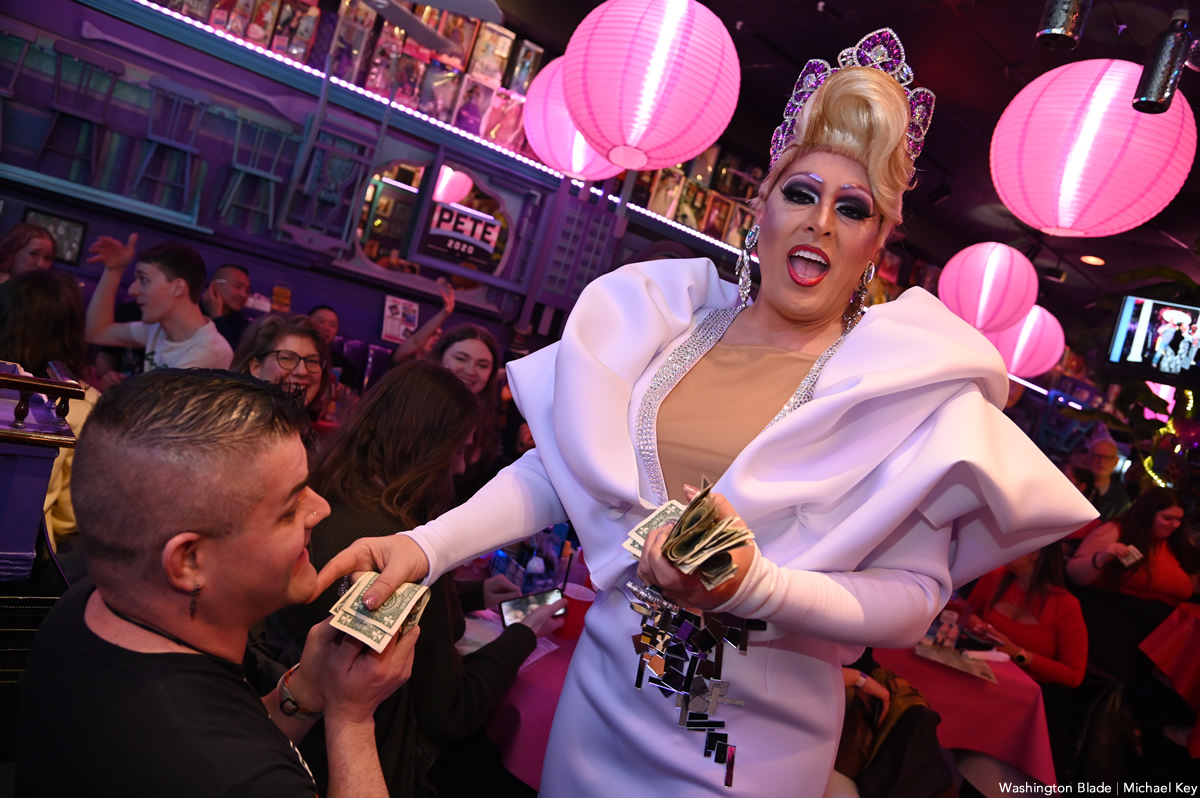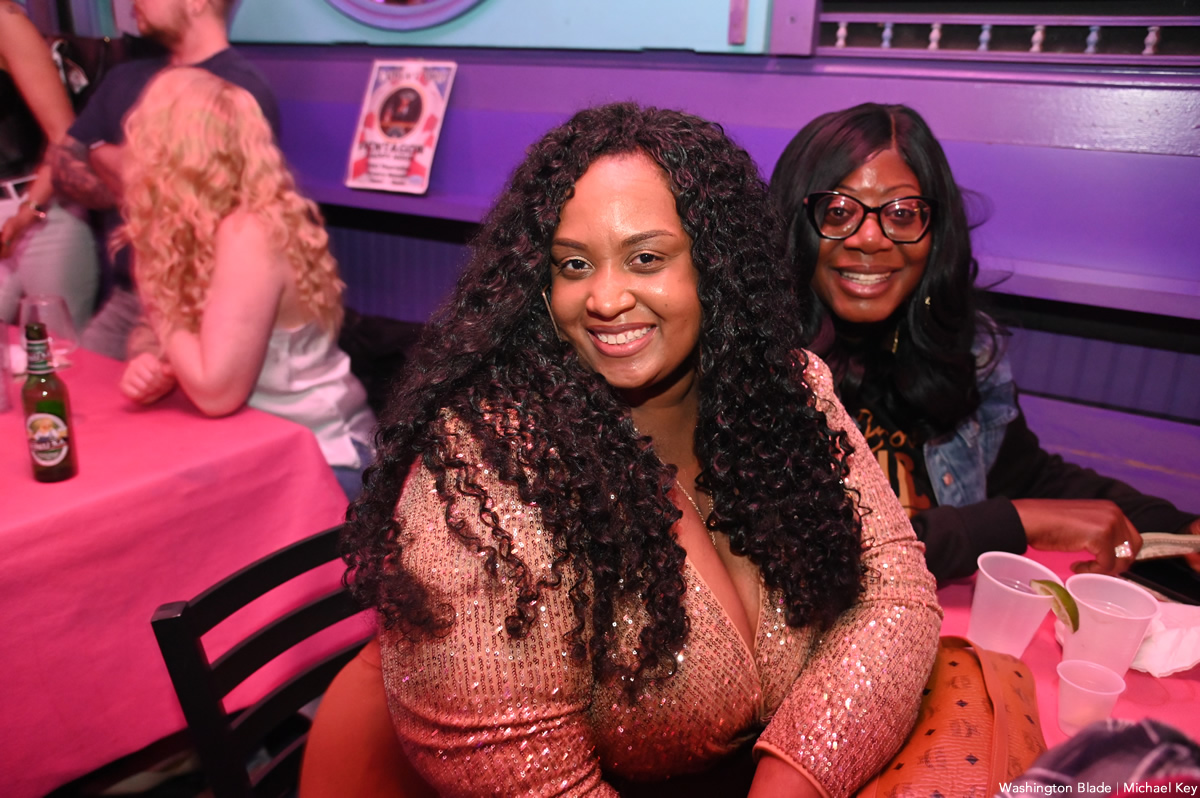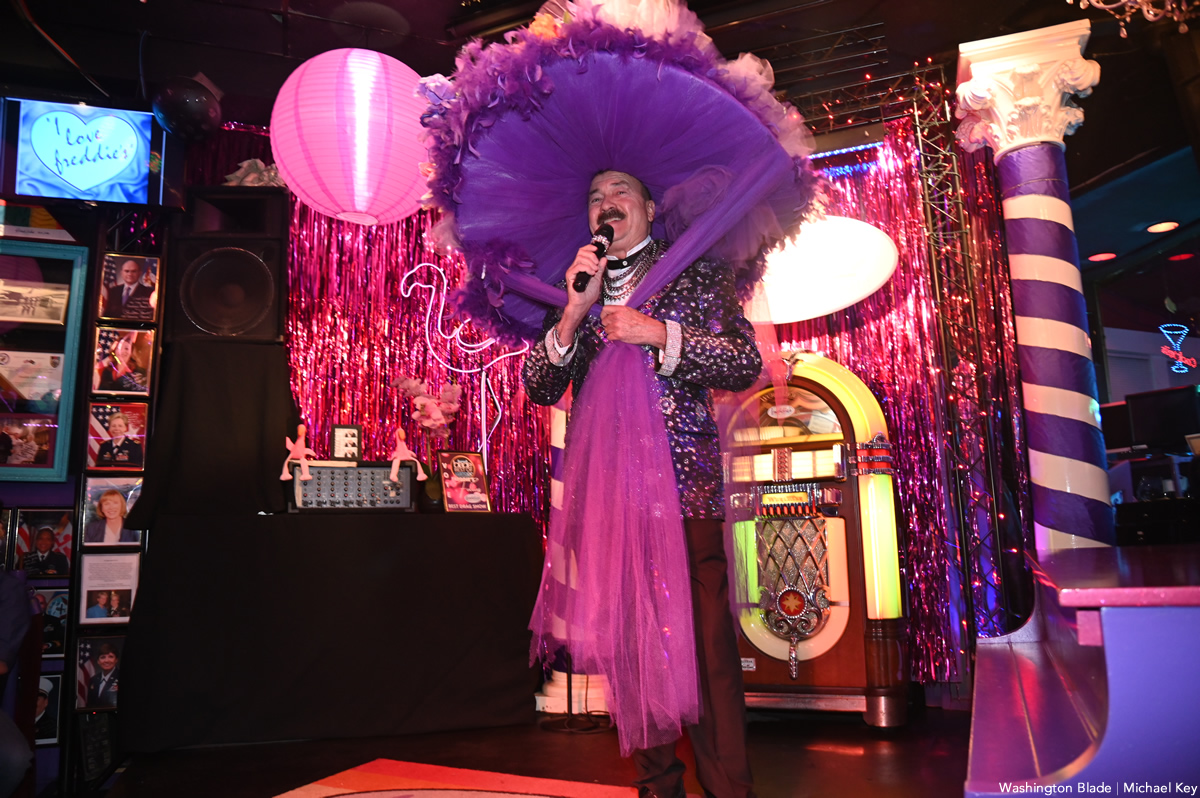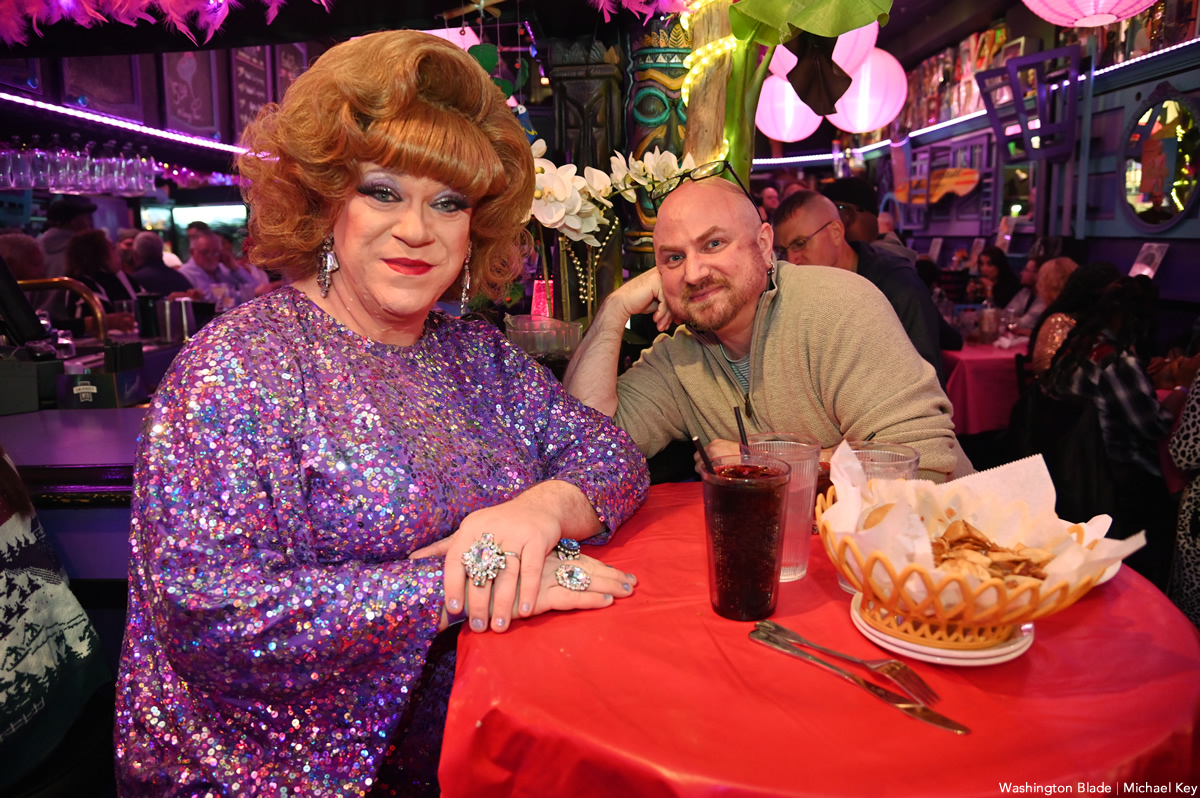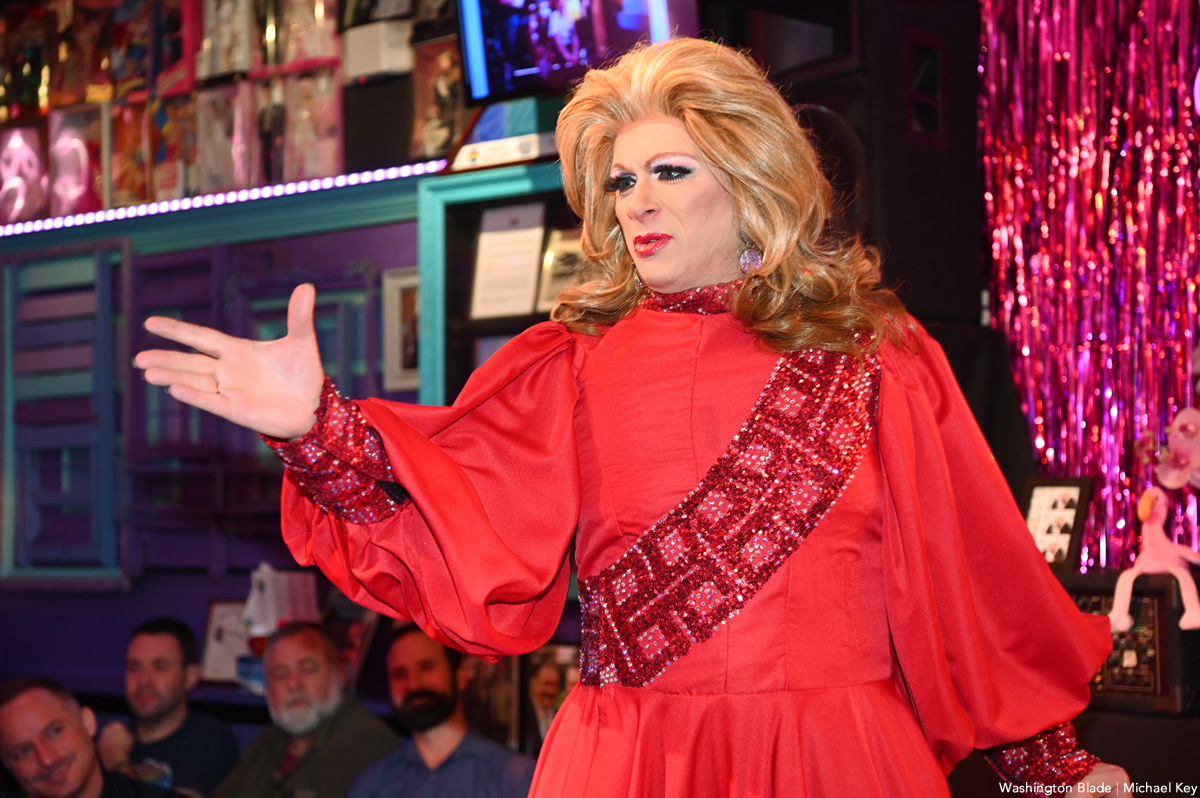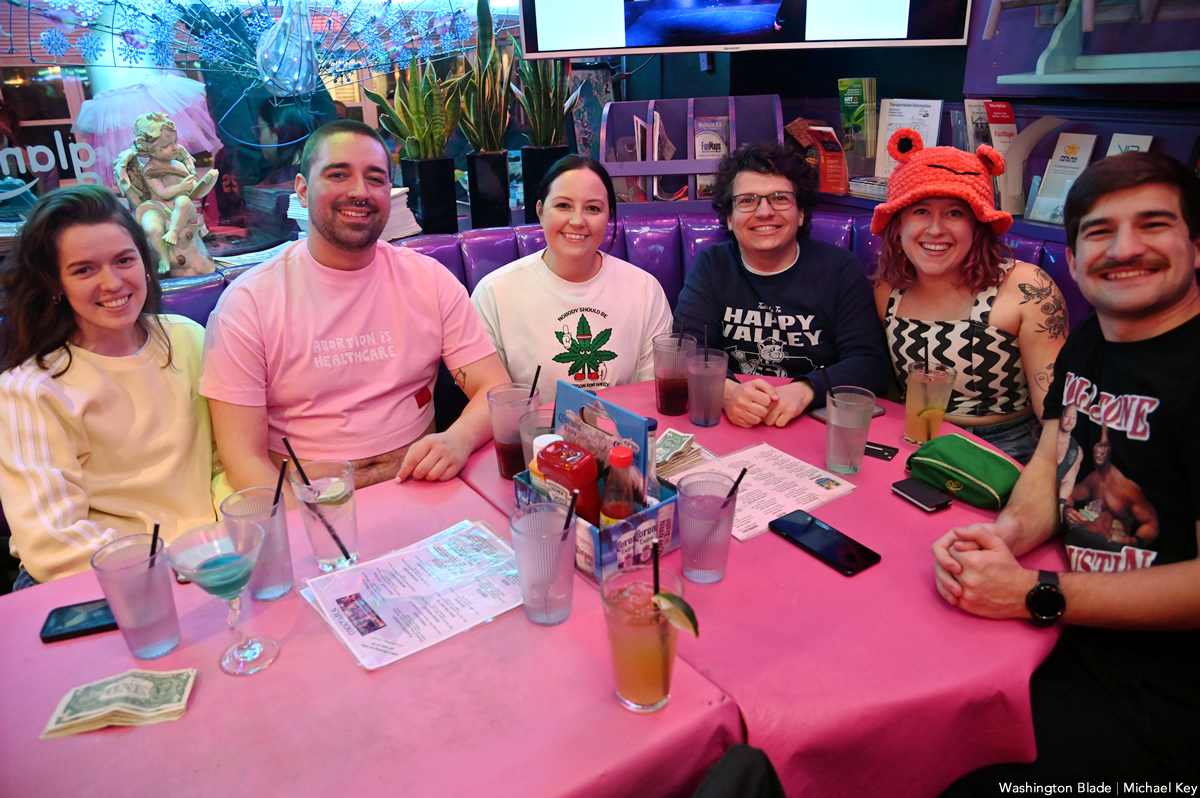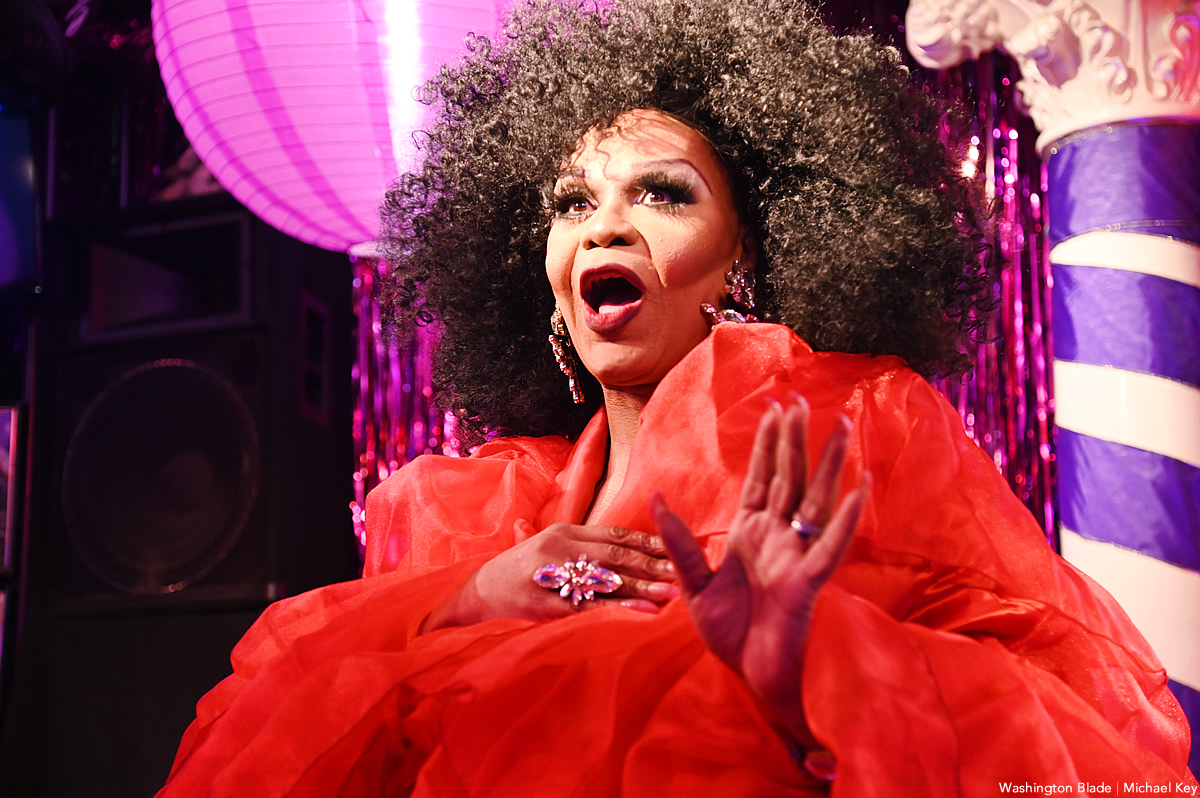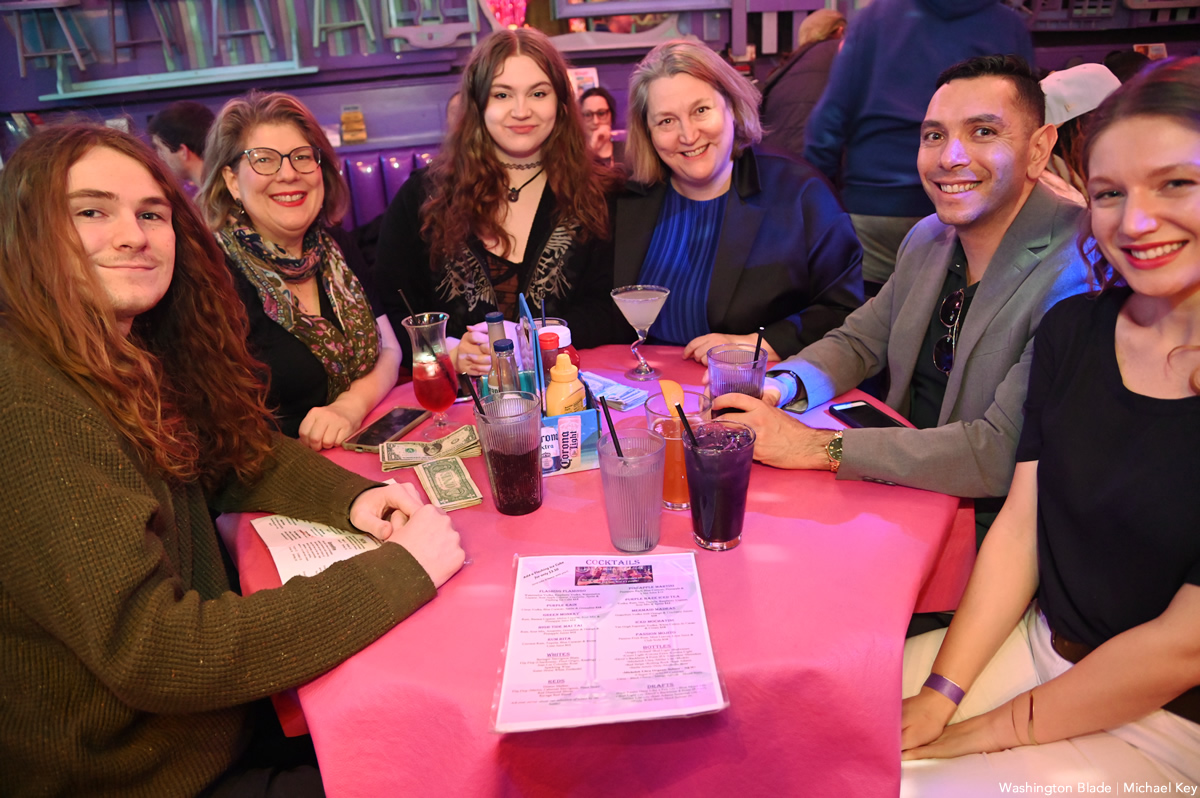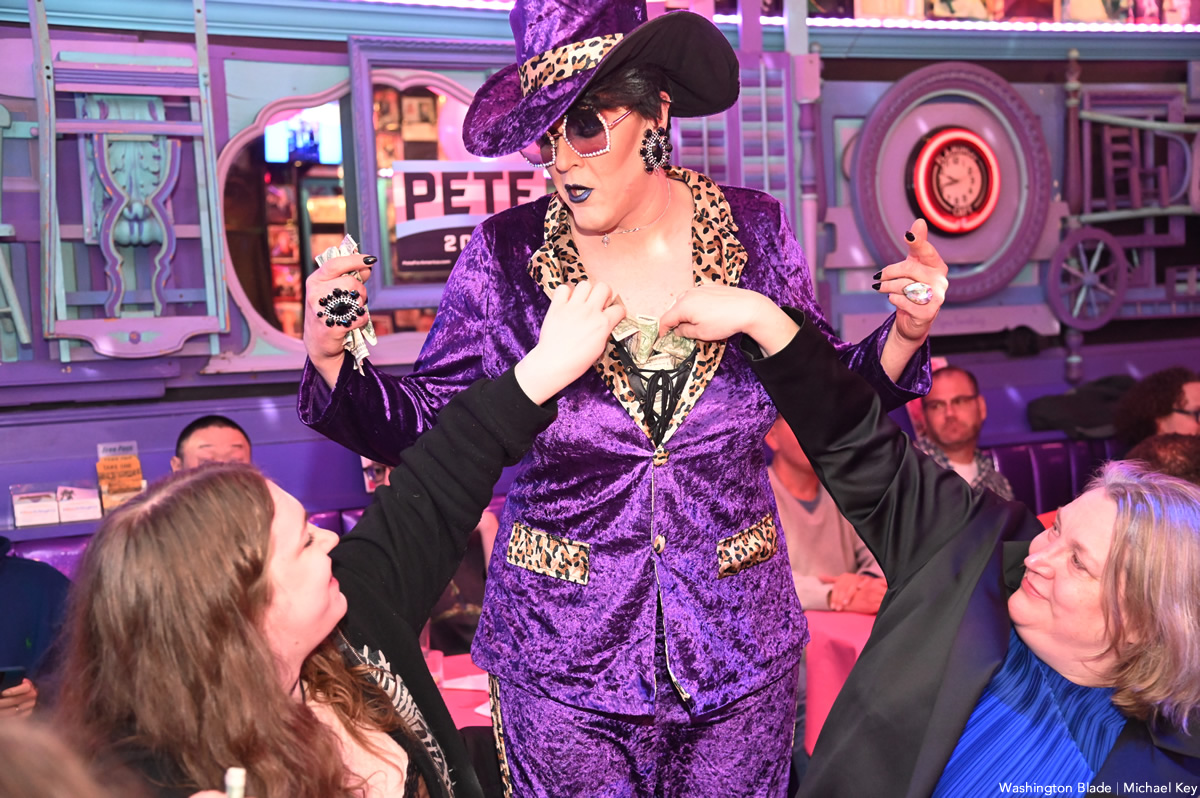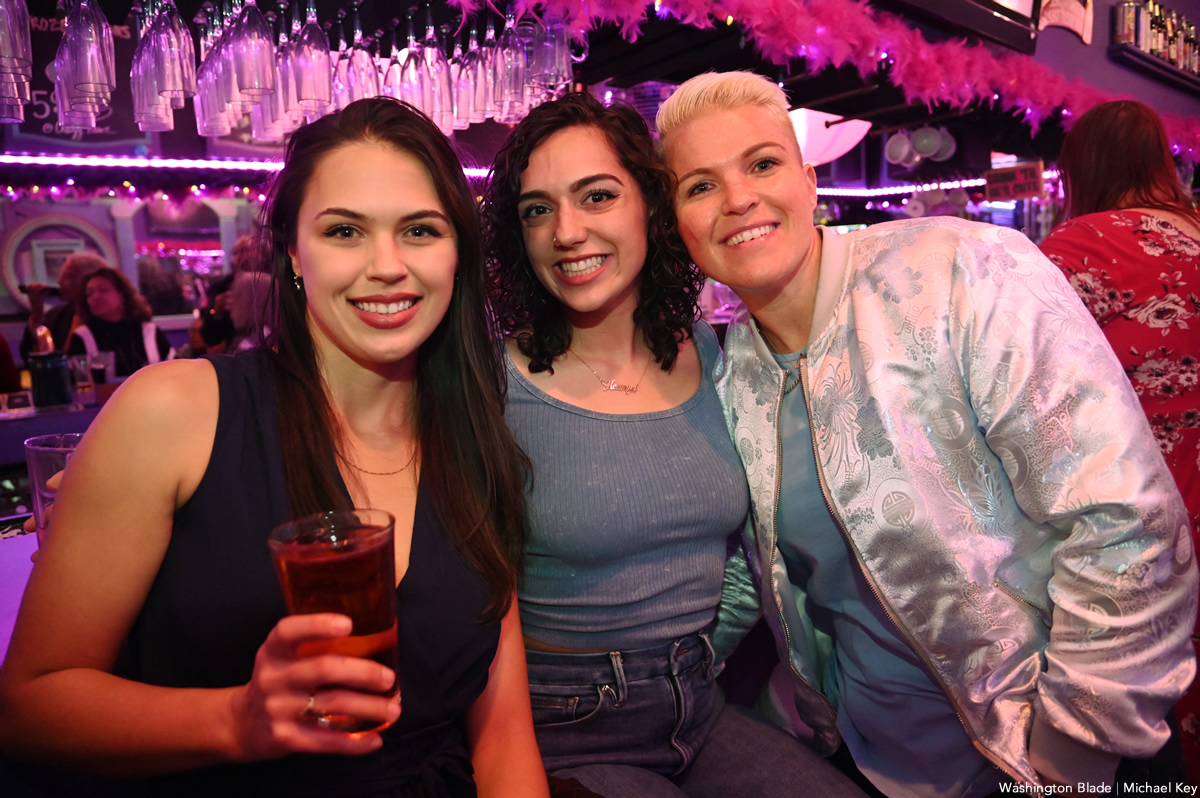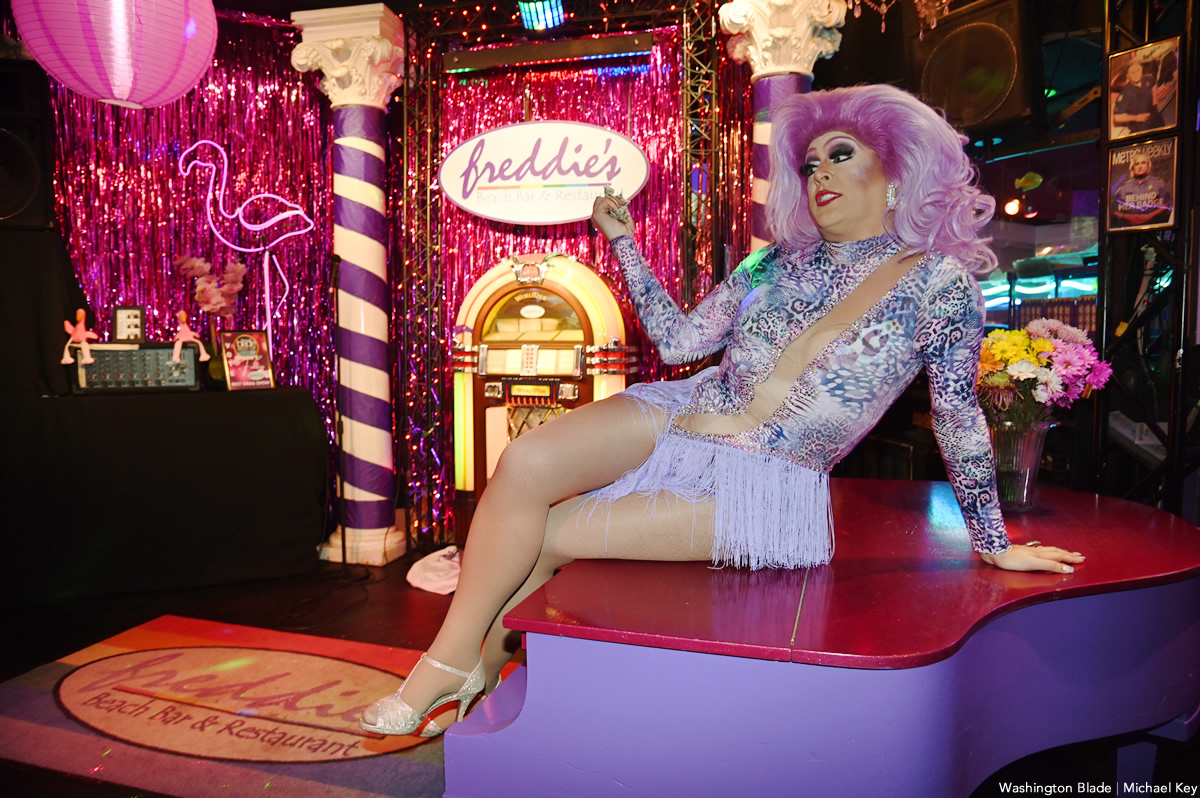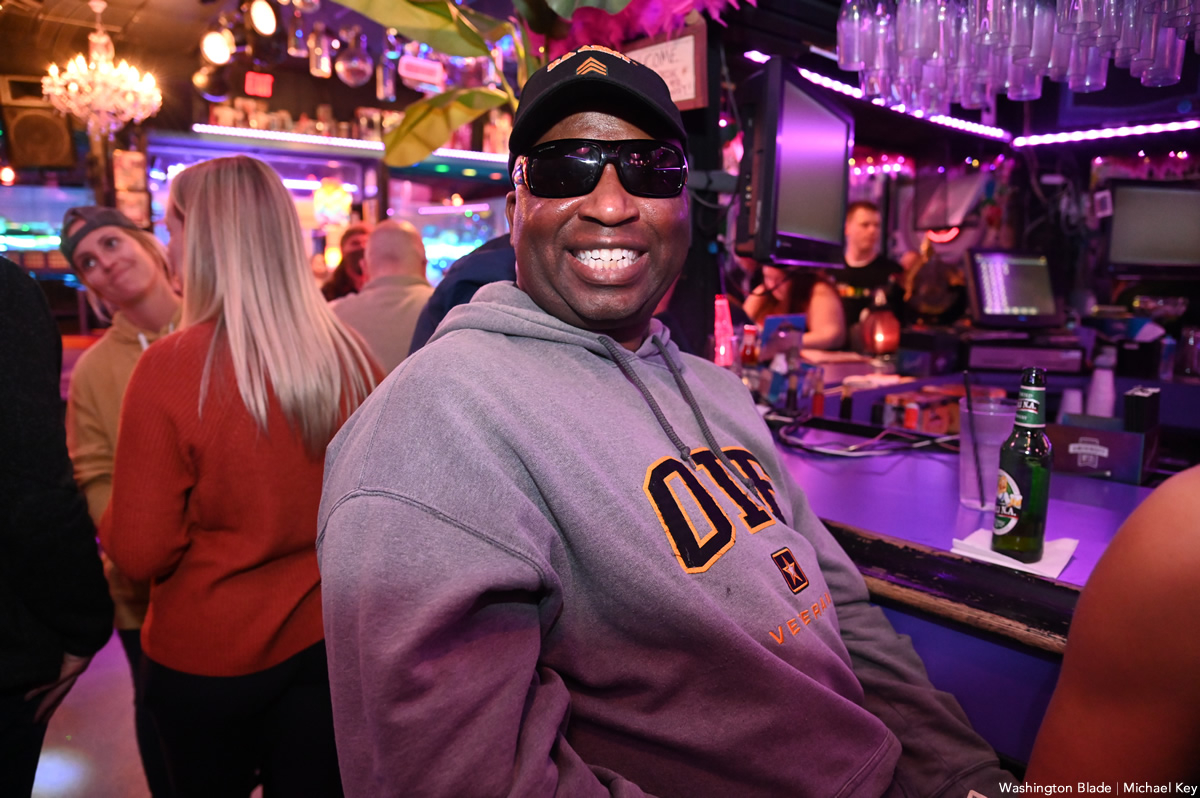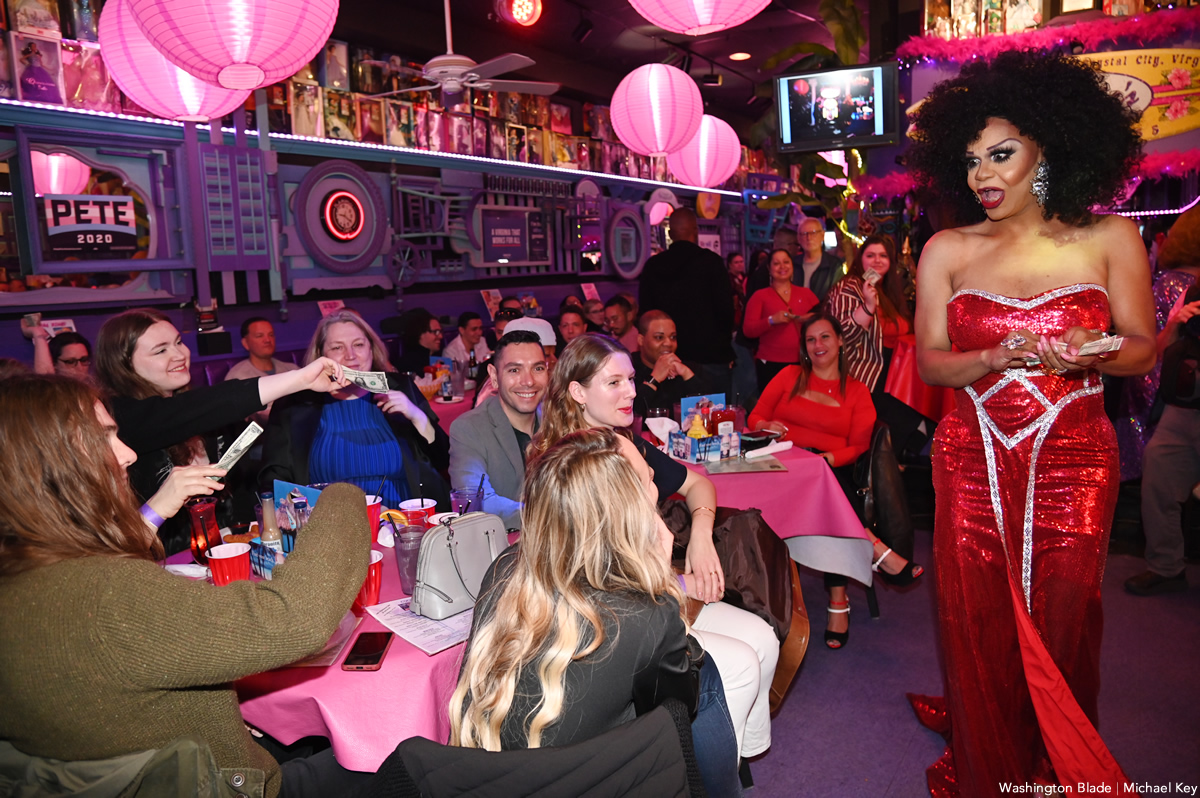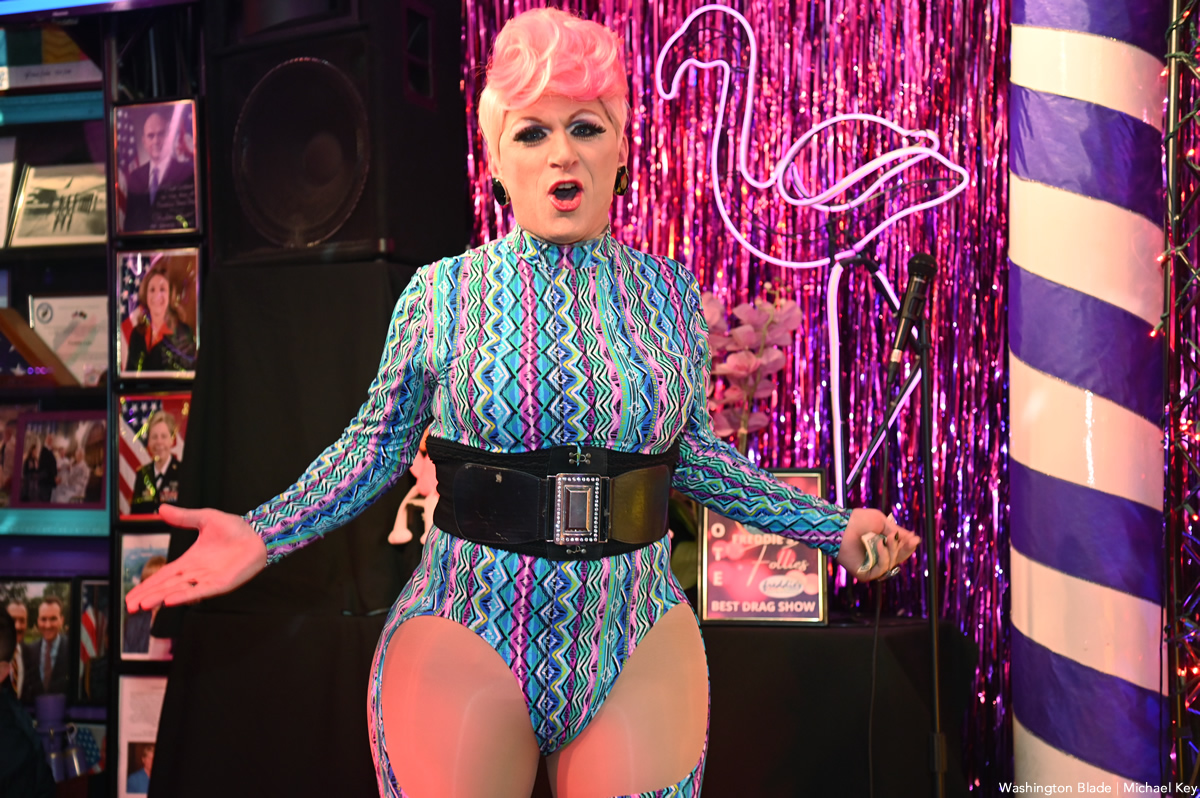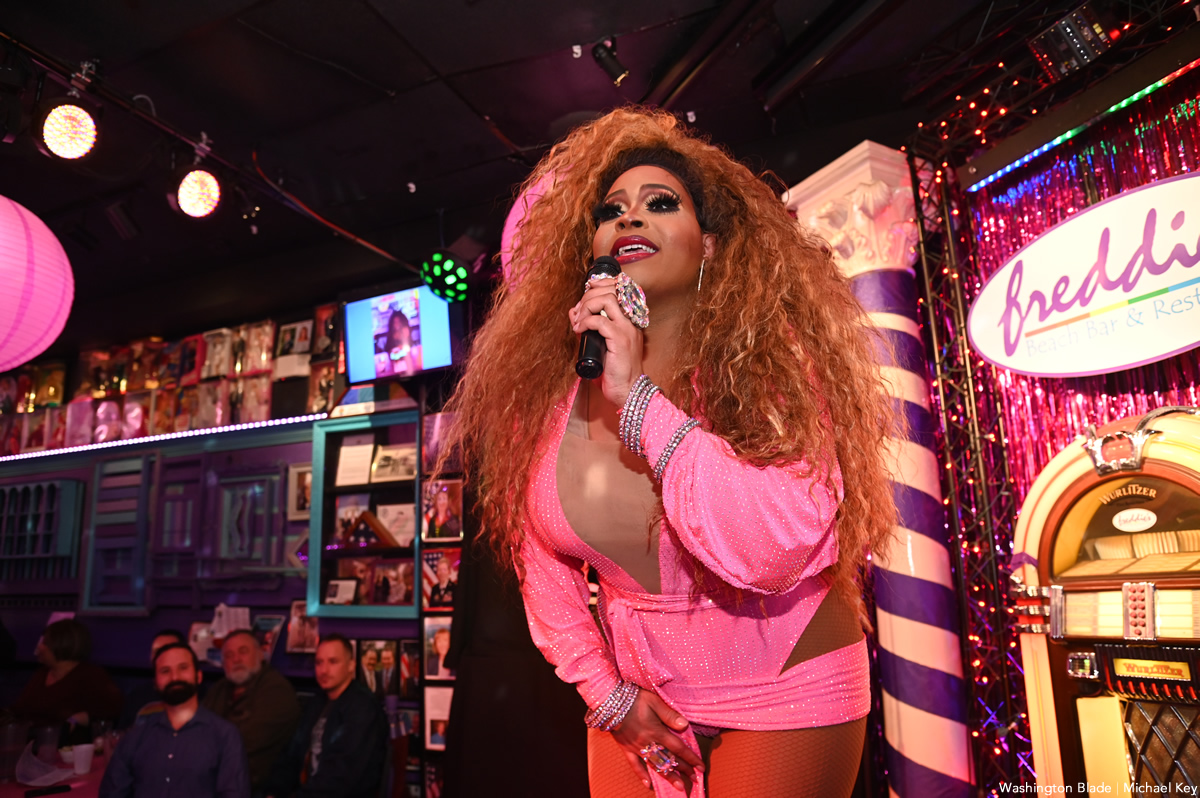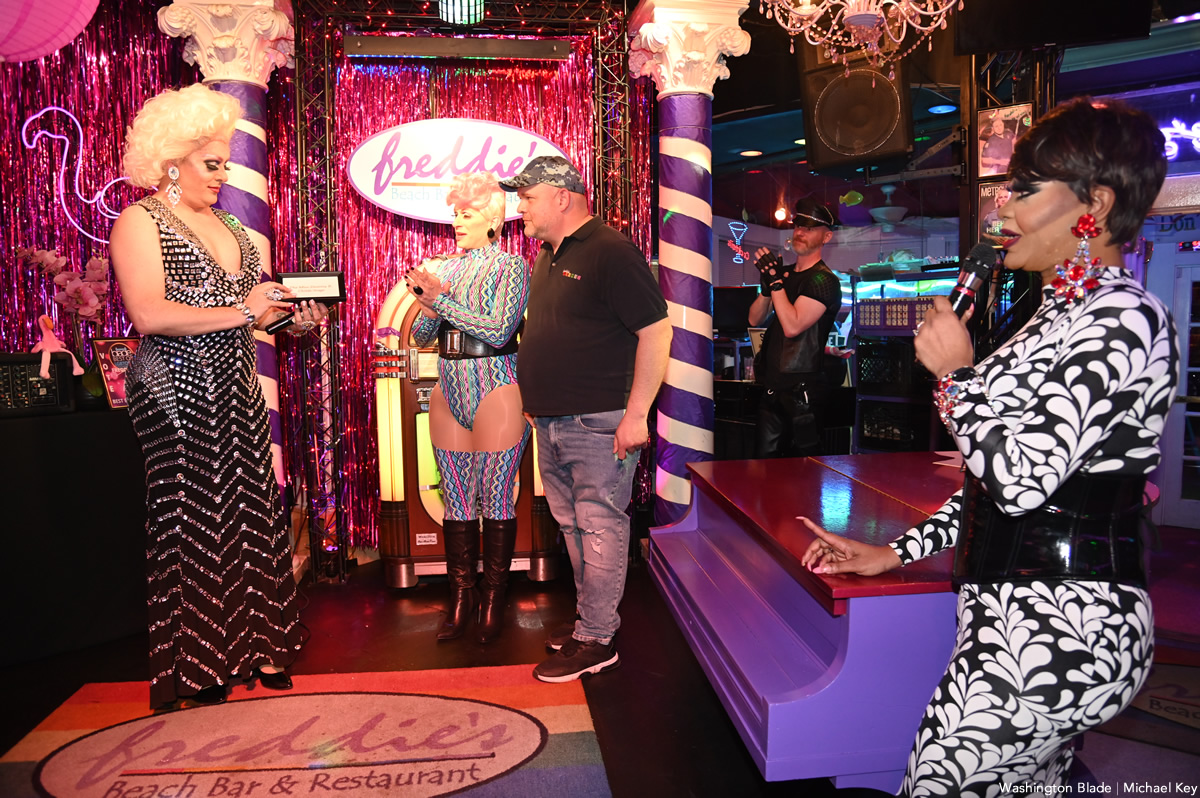 Covering Freddie's Follies 20th Anniversary for @WashBlade . @DestinyBChilds performing: pic.twitter.com/urpHgiMZ05

— Michael Patrick Key (@MichaelKeyWB) March 19, 2023
PHOTOS: The Little Gay Pub opening night
New LGBTQ venue opens in Logan Circle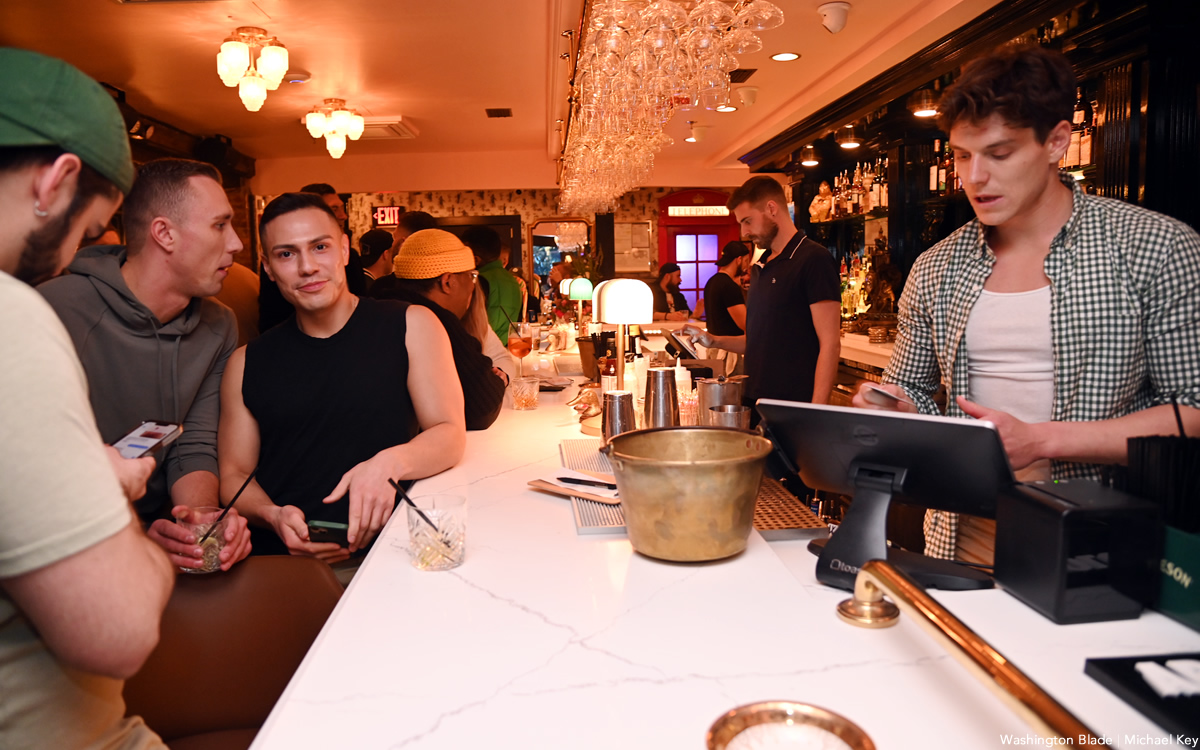 D.C.'s newest LGBTQ venue The Little Gay Pub (1100 P Street, N.W.) had a soft opening on Friday, March 17.
(Washington Blade photos by Michael Key)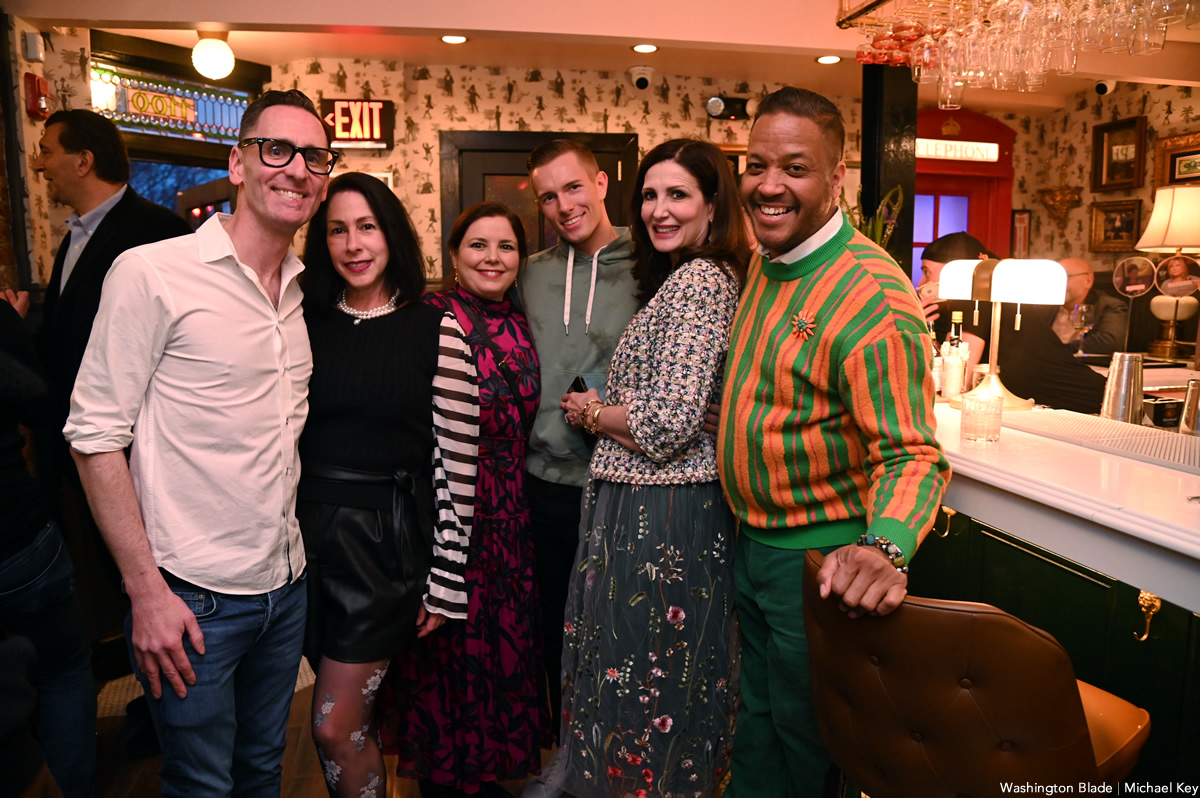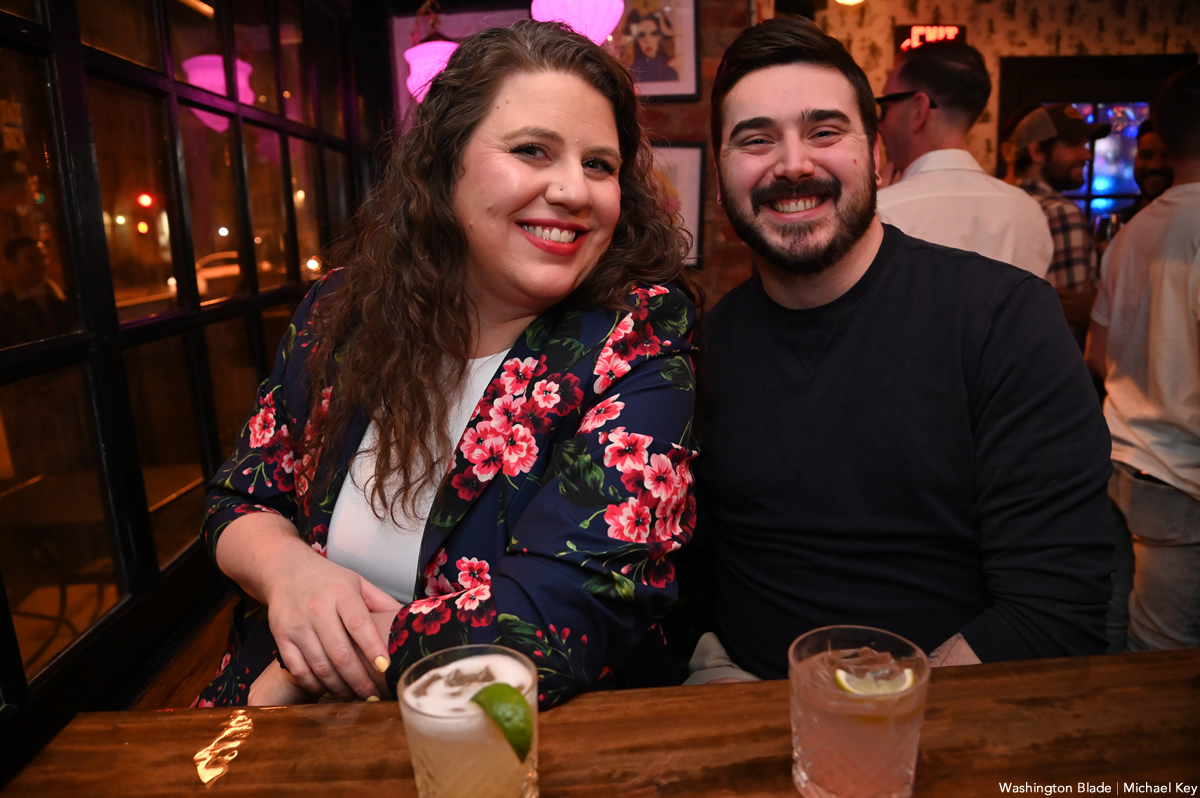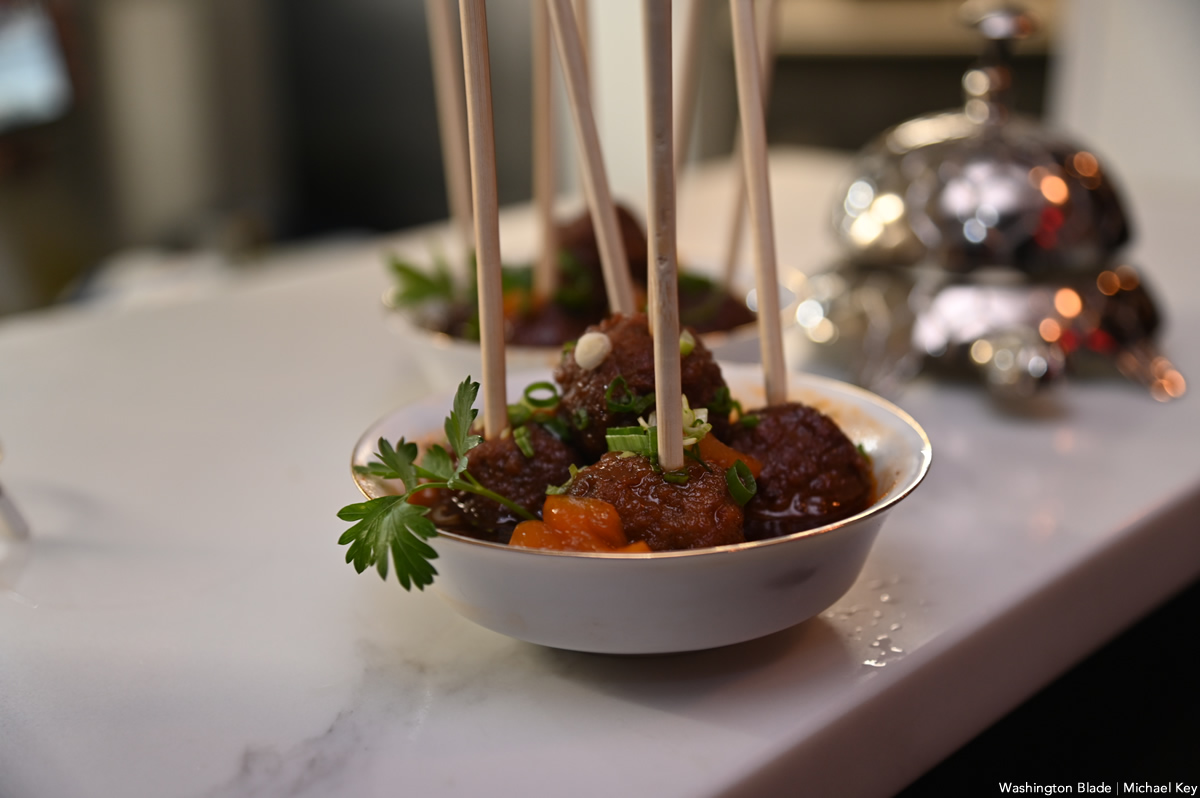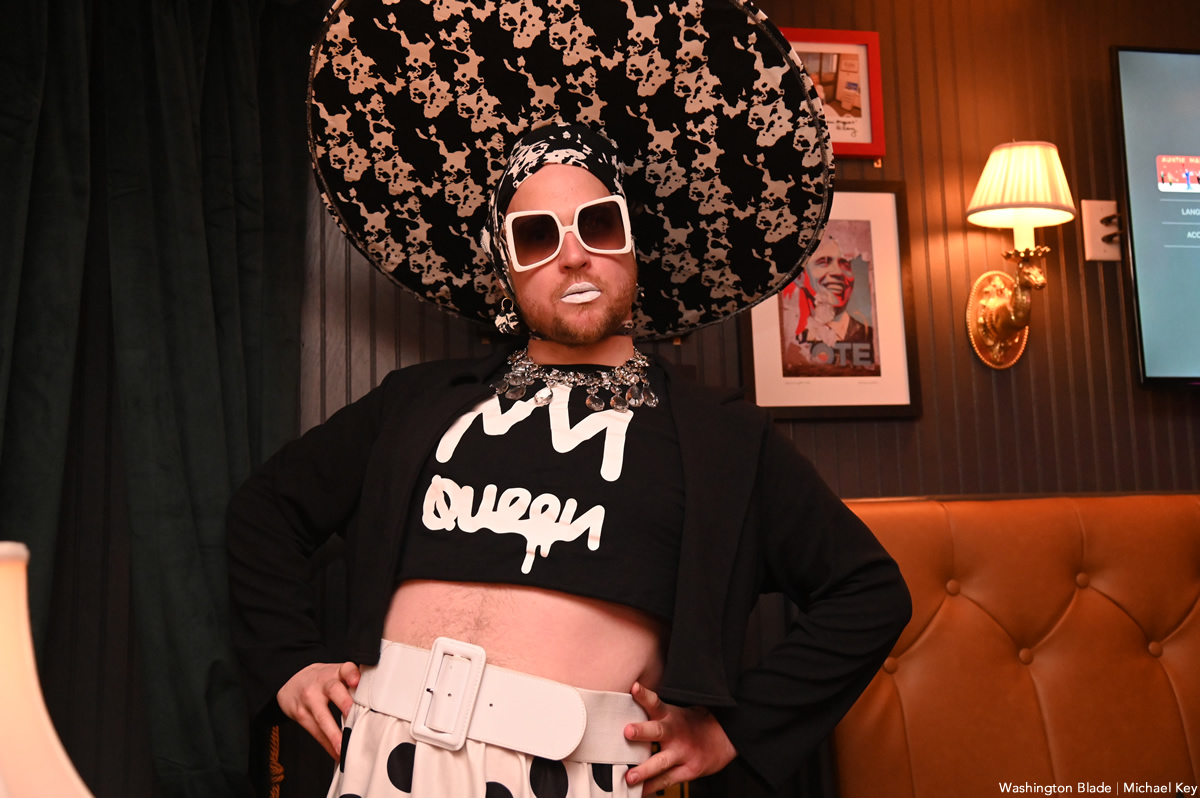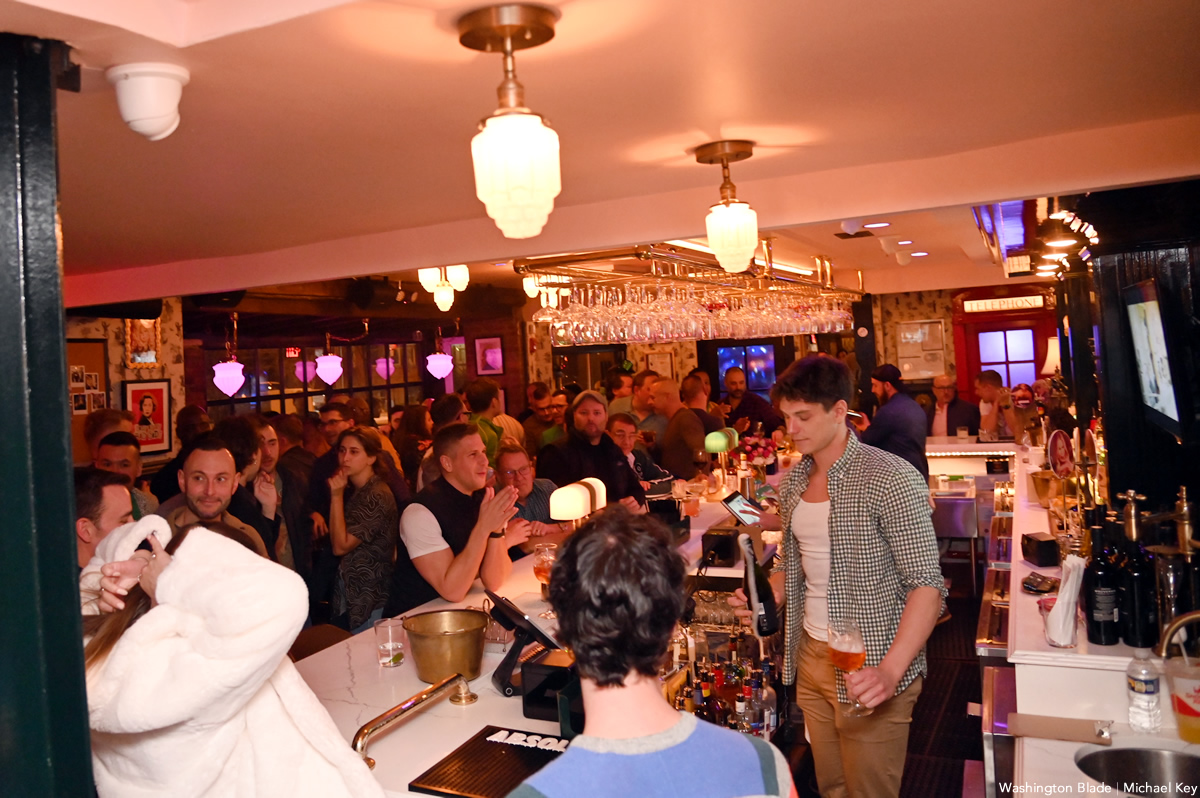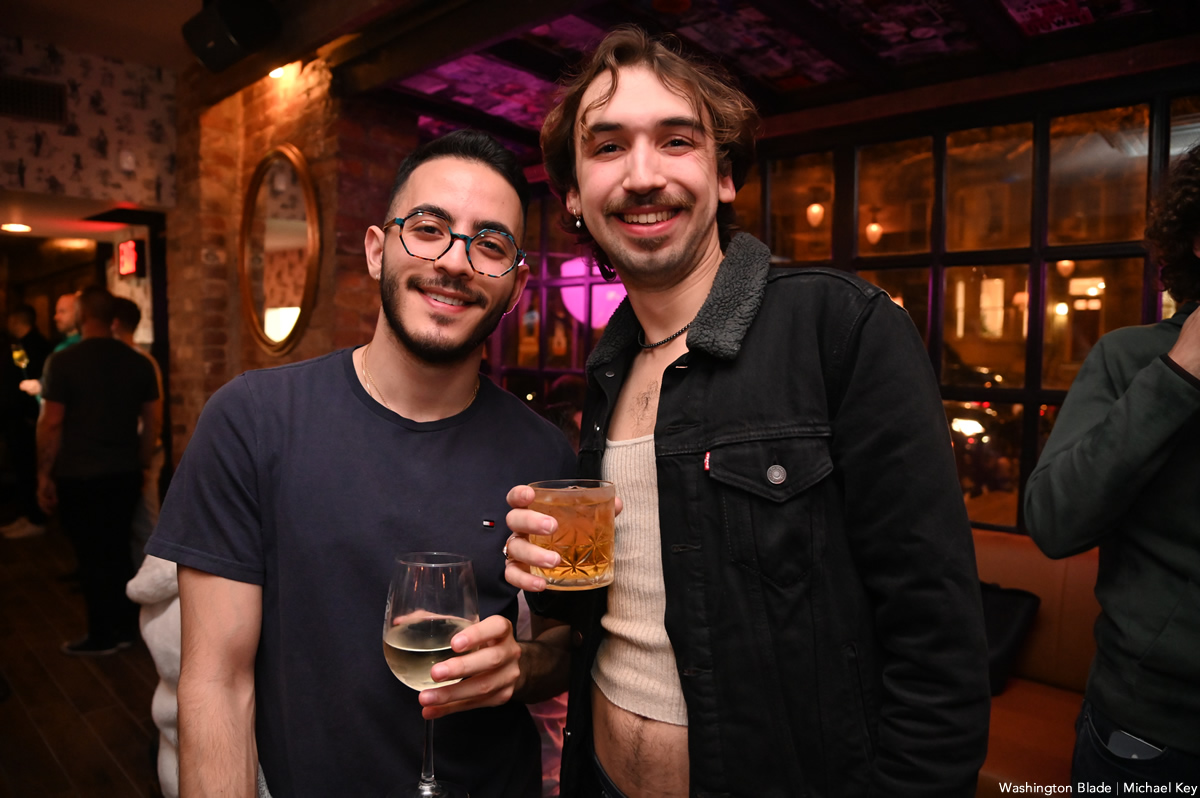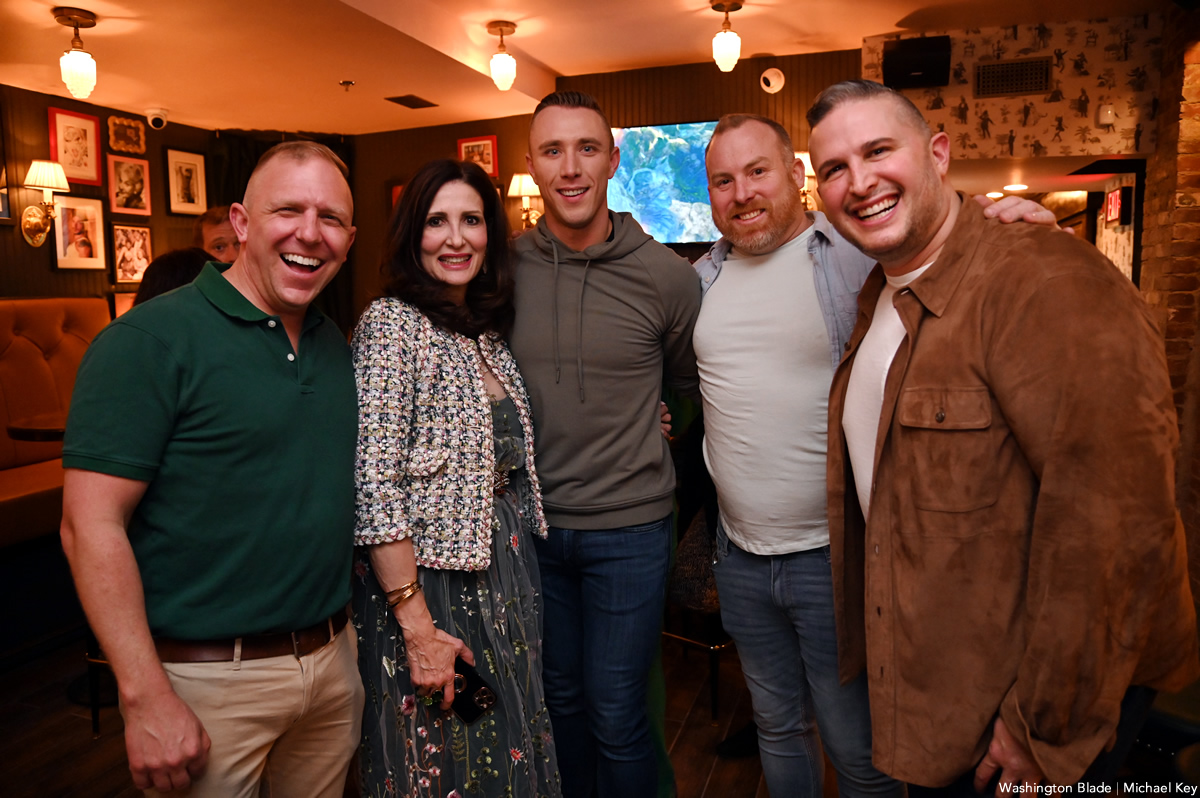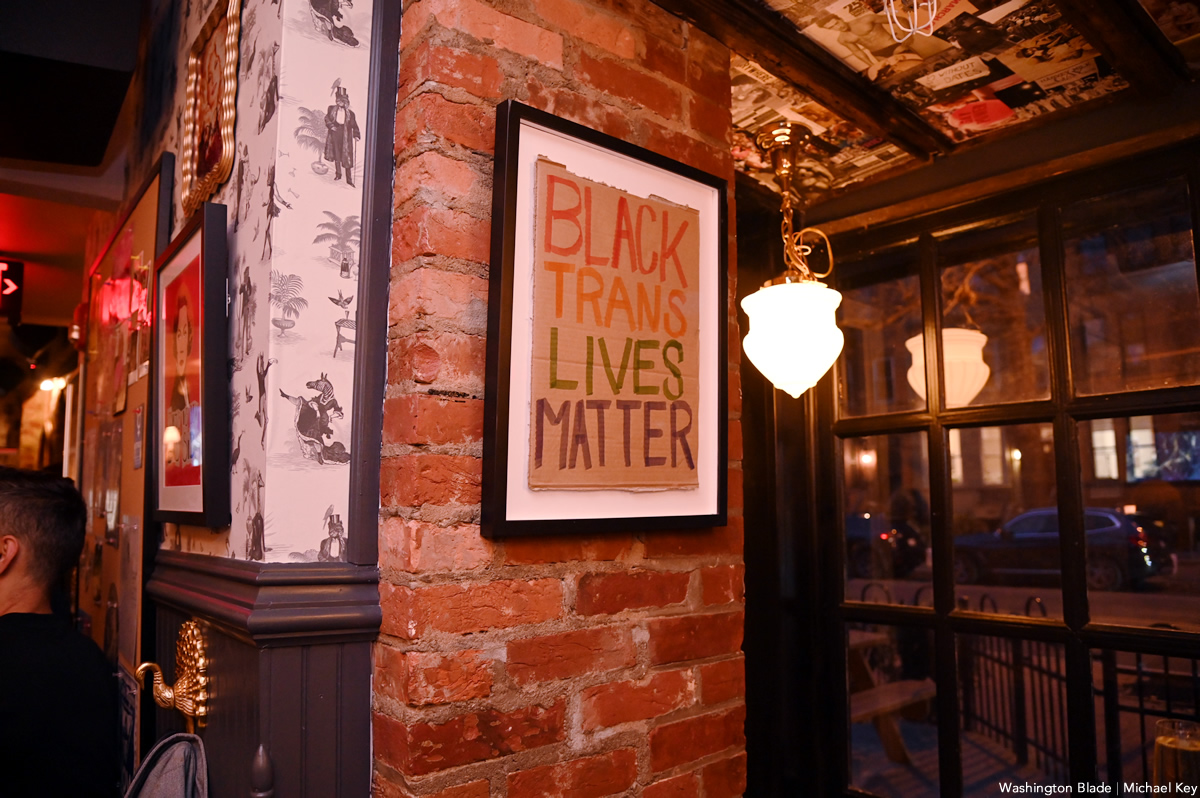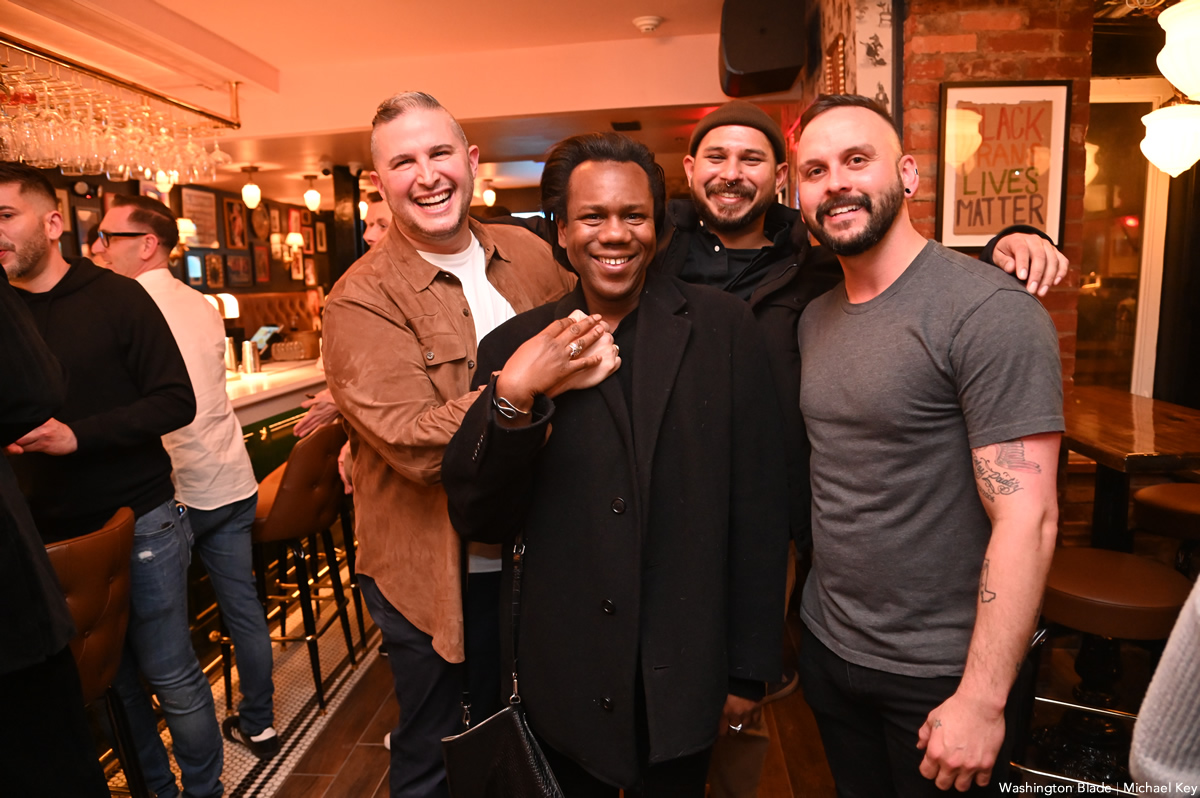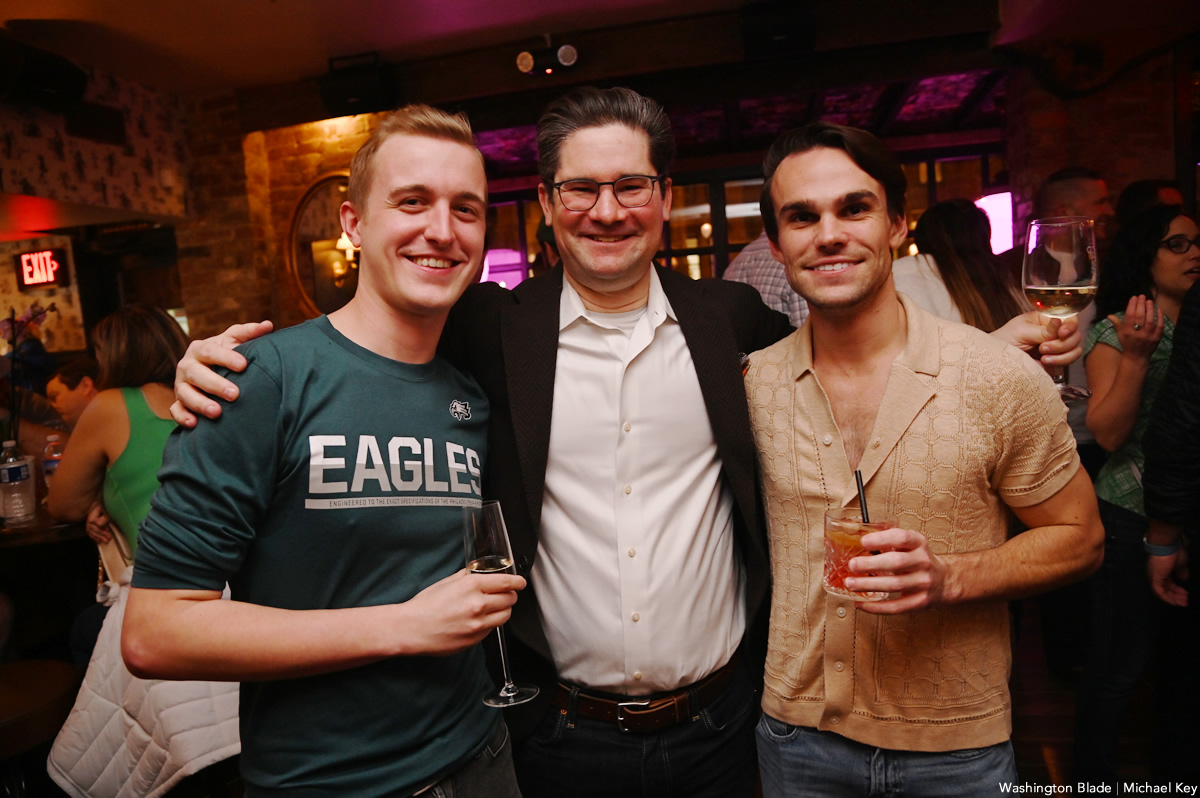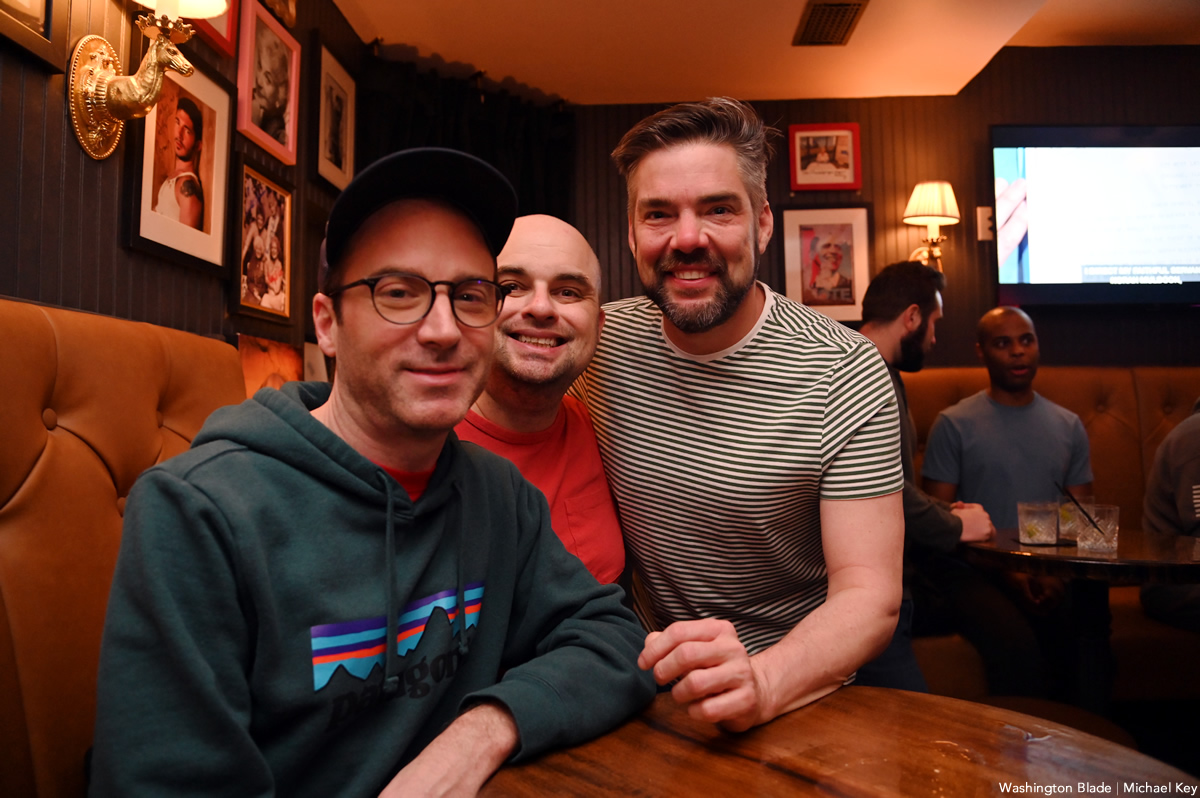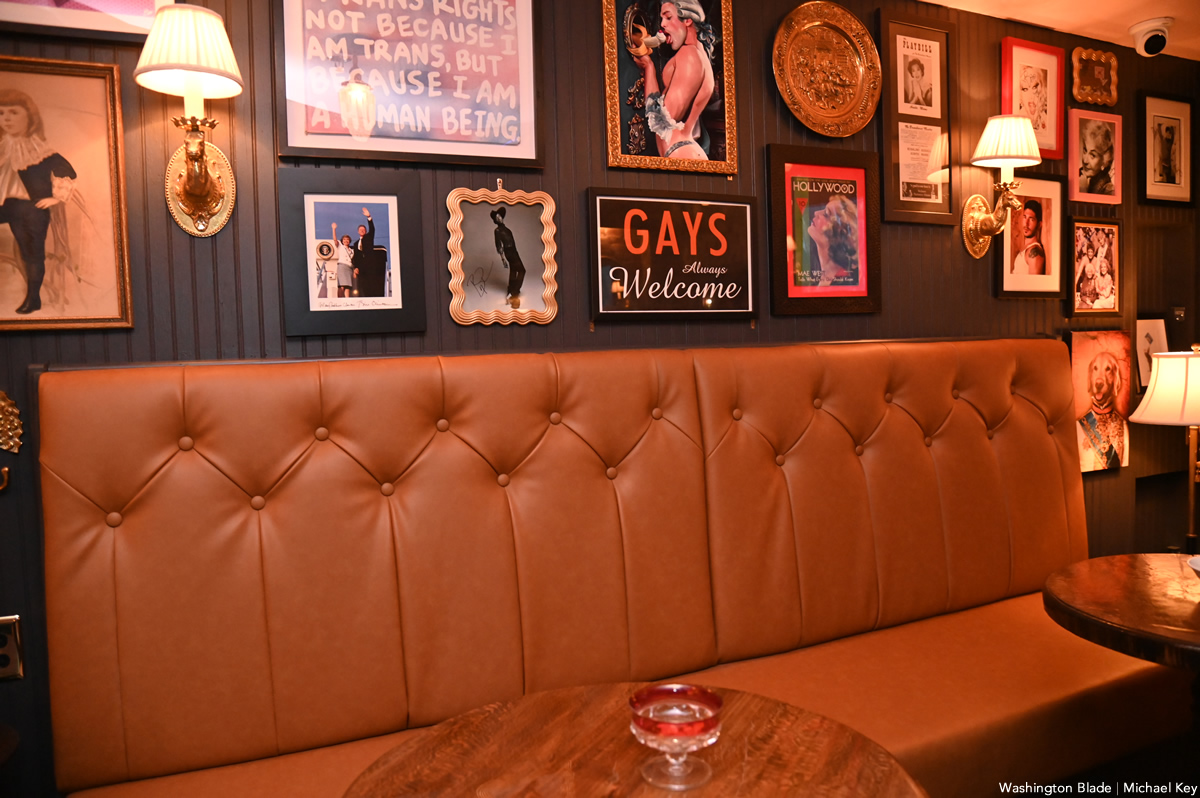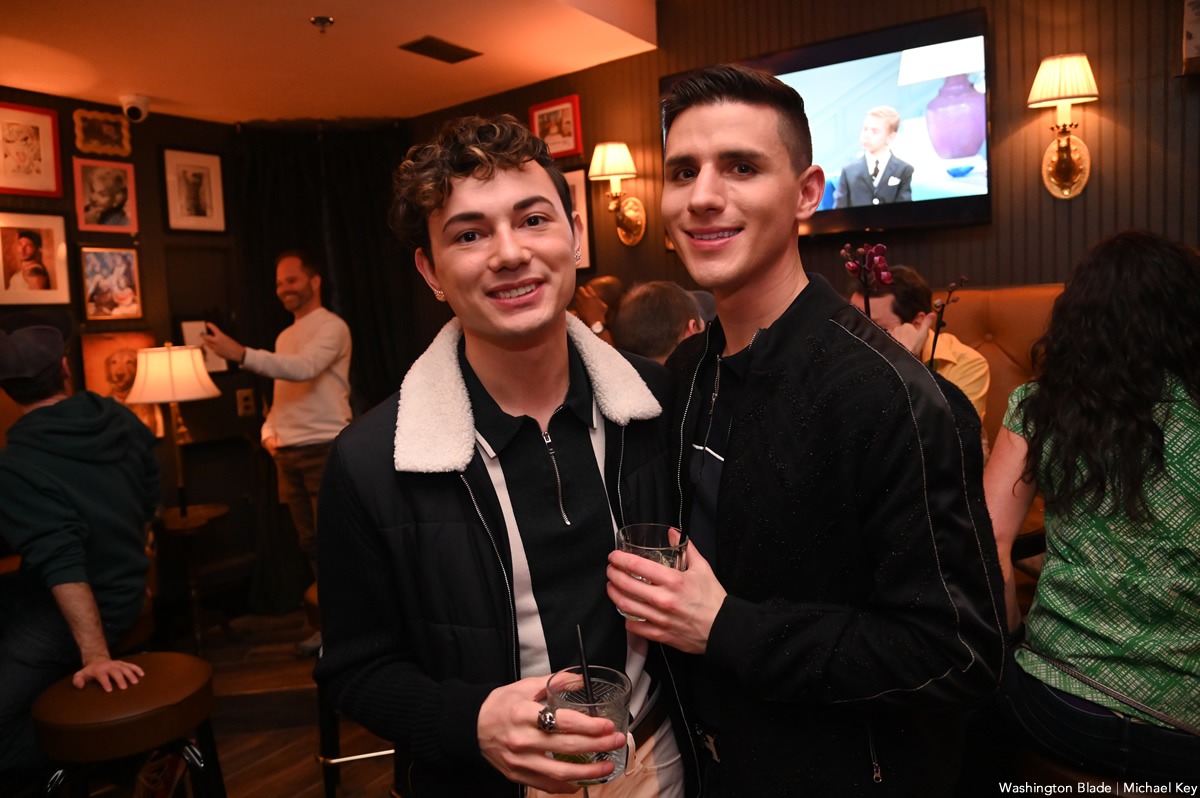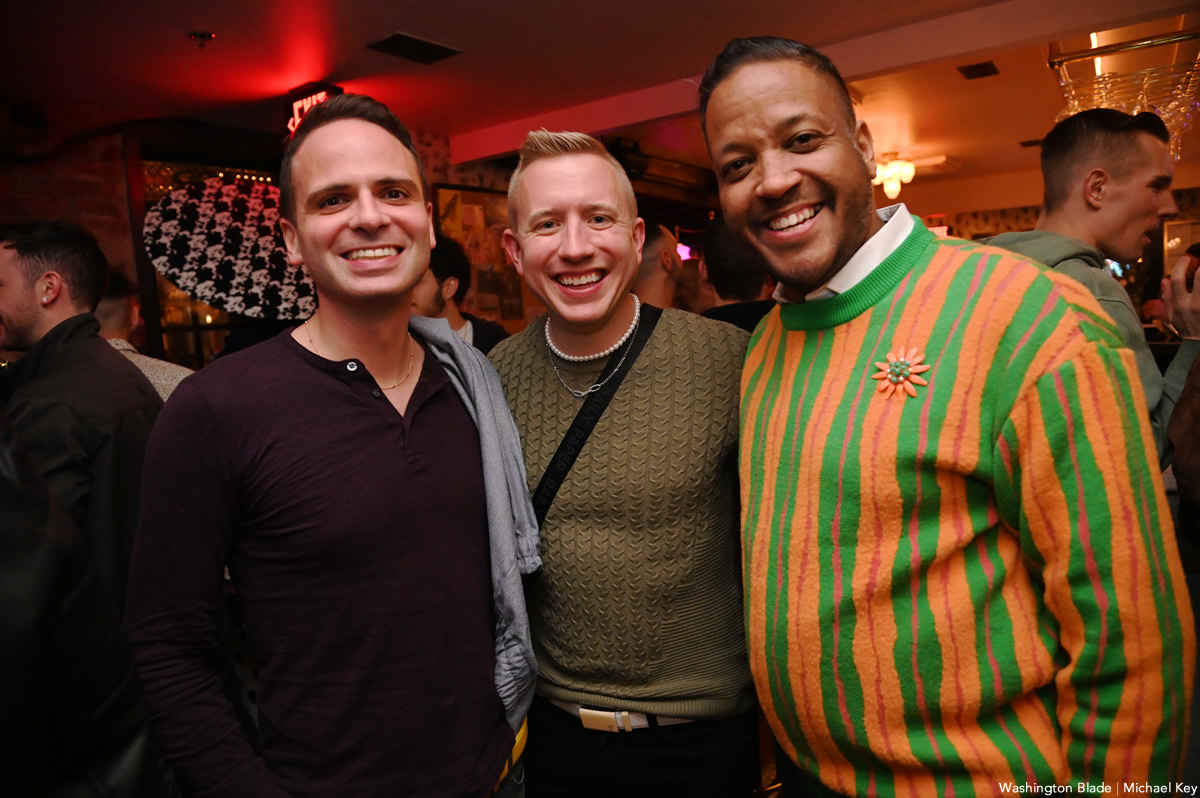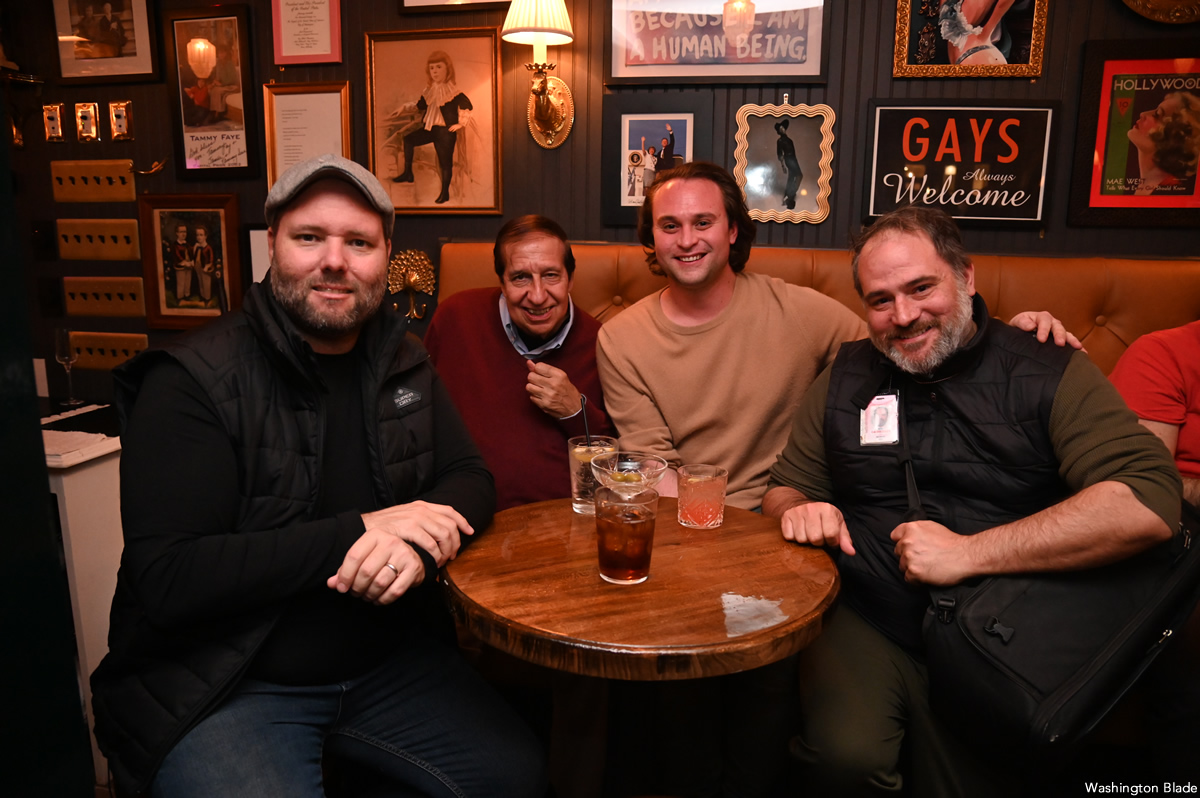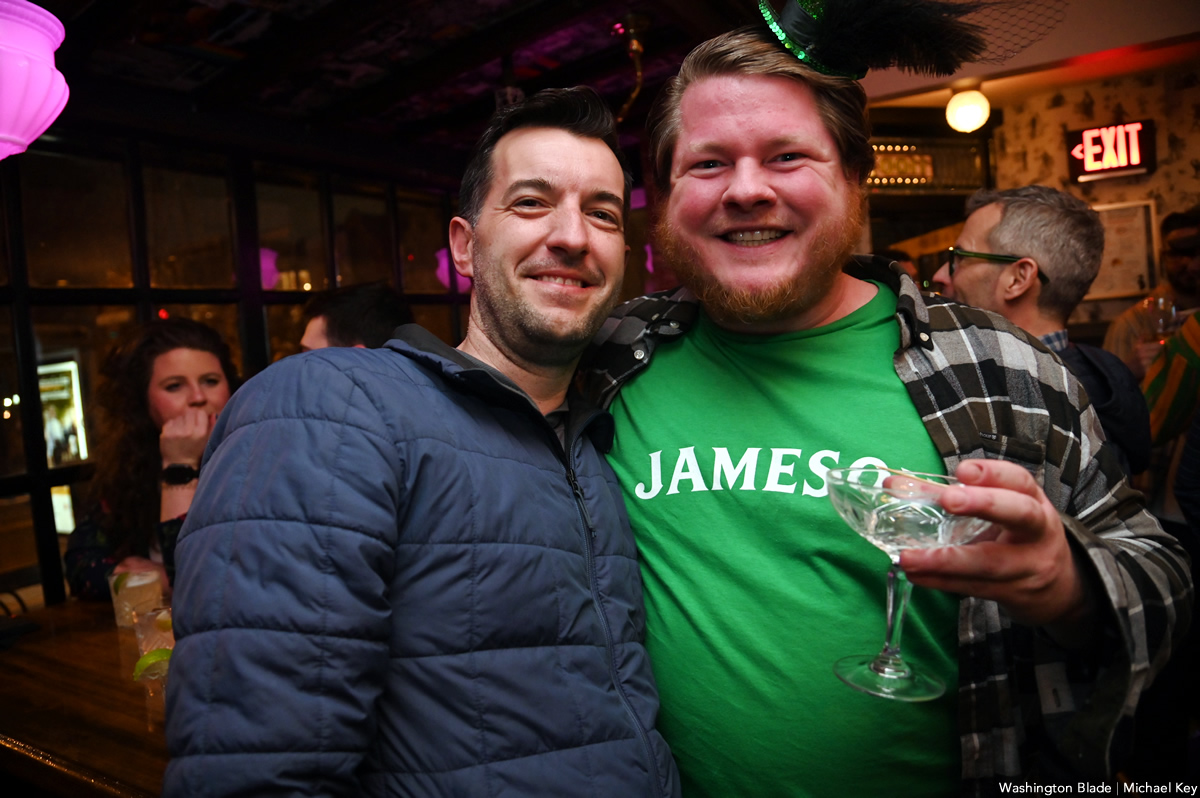 Covering the opening of The Little Gay Pub in Logan Circle for @WashBlade pic.twitter.com/hrAbvbW2C3

— Michael Patrick Key (@MichaelKeyWB) March 18, 2023
PHOTOS: Pride Reveal
'Peace, Love, Revolution' announced as this year's theme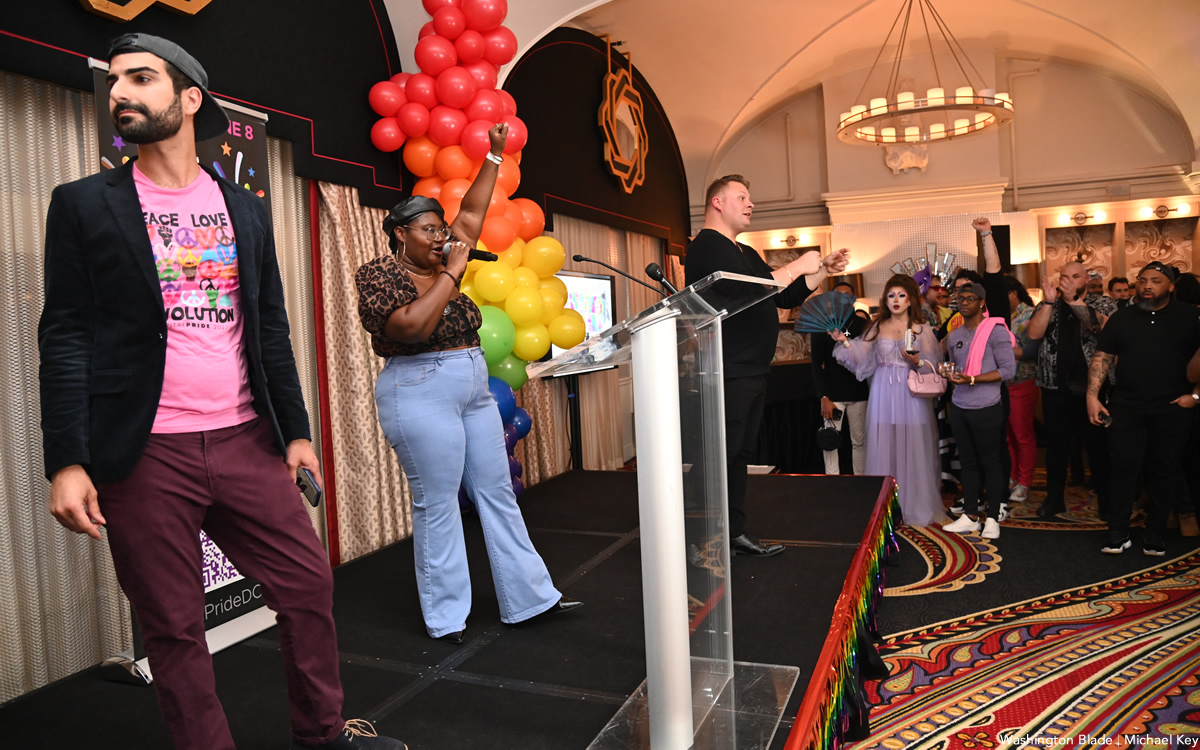 The Capital Pride Alliance held its annual Pride Reveal party at Hotel Monaco on Thursday, March 16. Following a performance by drag artist Shi-Queeta Lee, members of the board of the Capital Pride Alliance announced "Peace, Love, Revolution" as the theme for Pride 2023 in D.C.
(Washington Blade photos by Michael Key)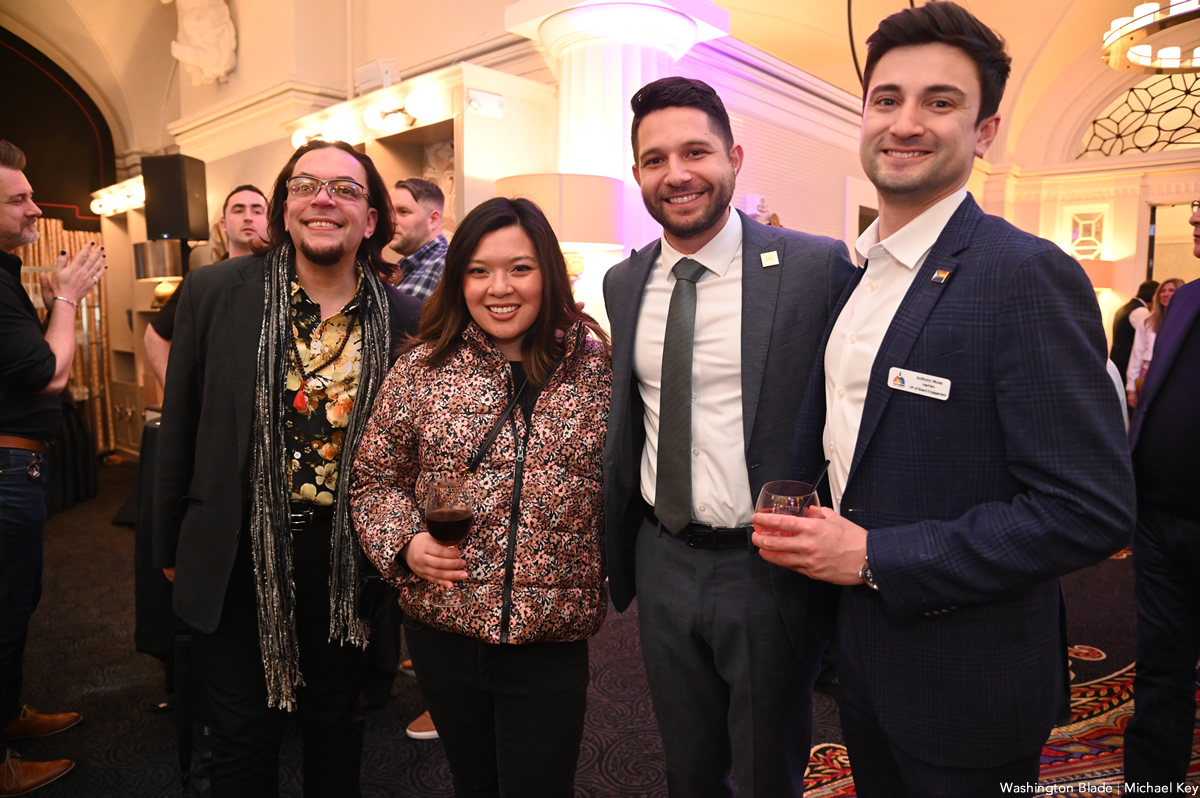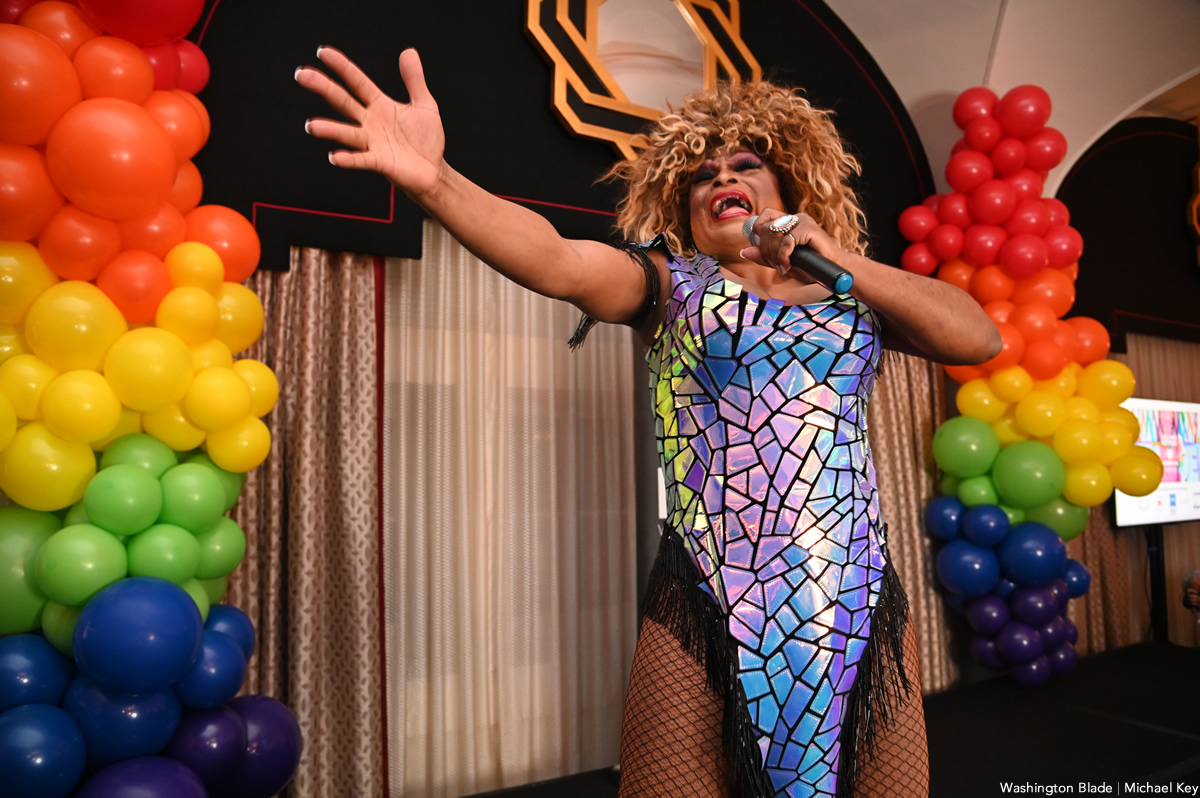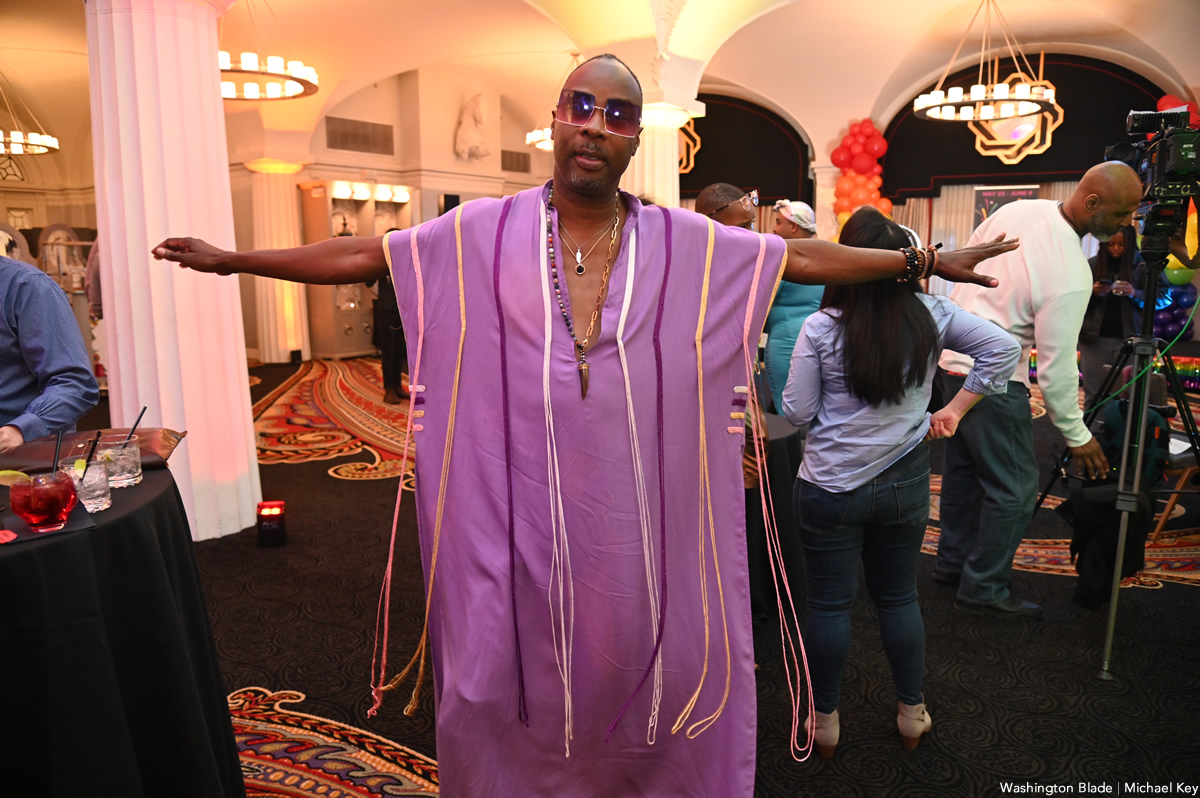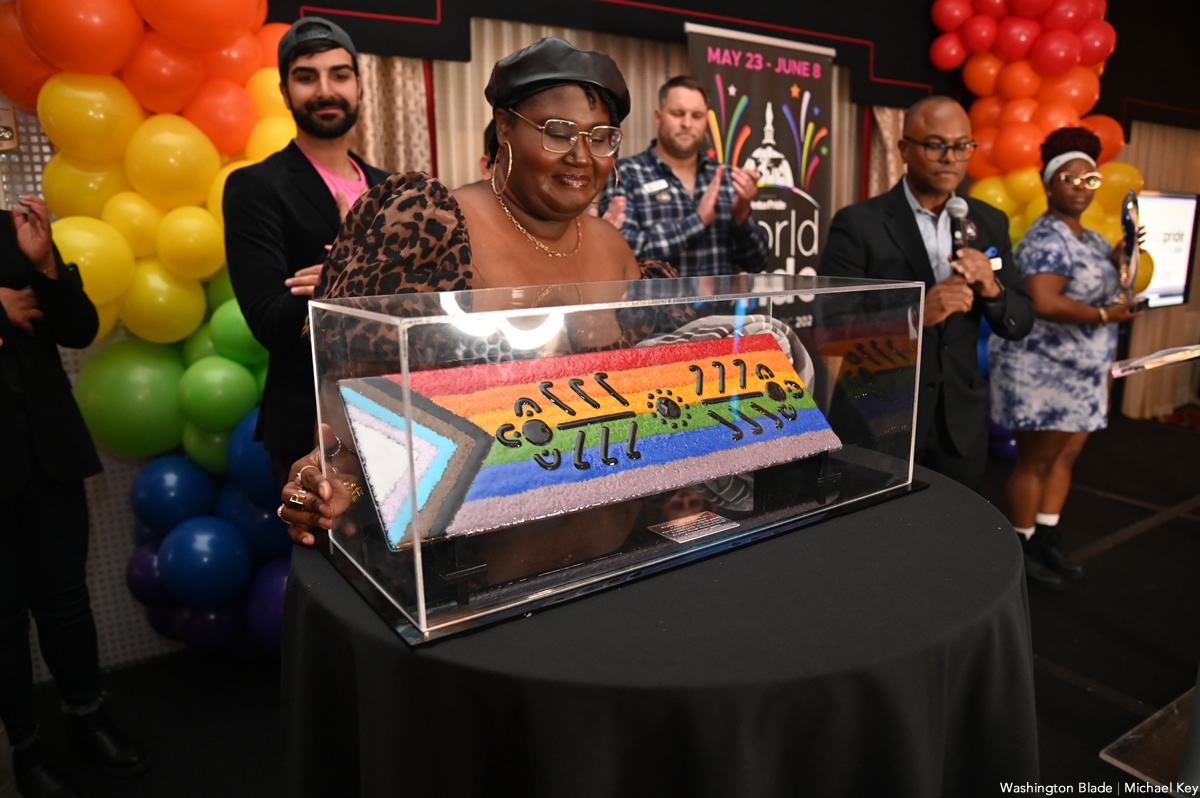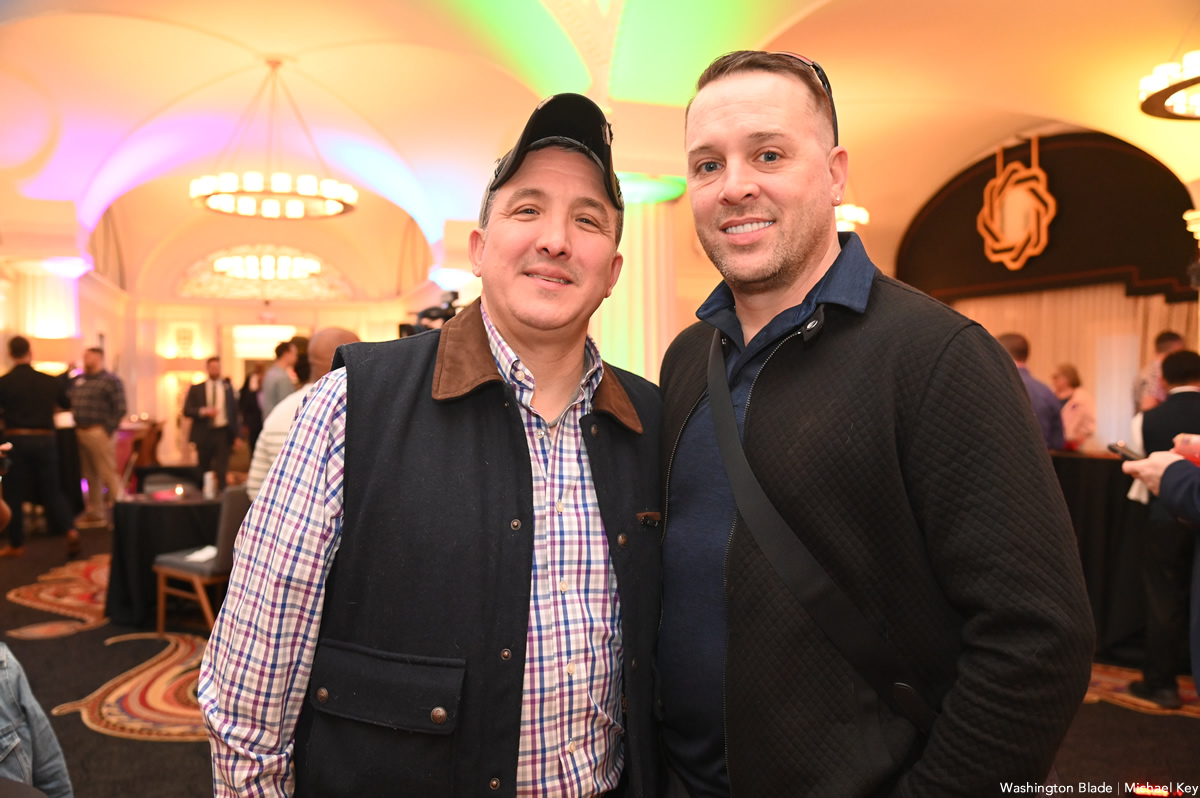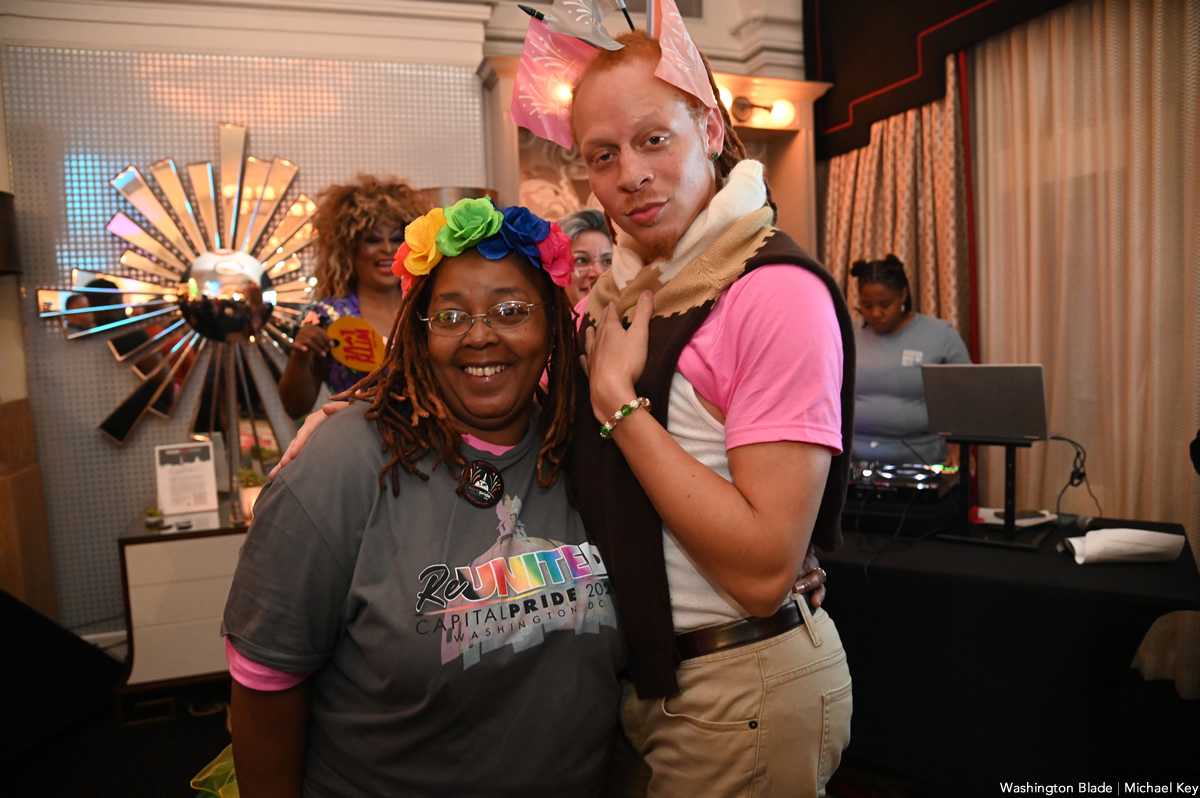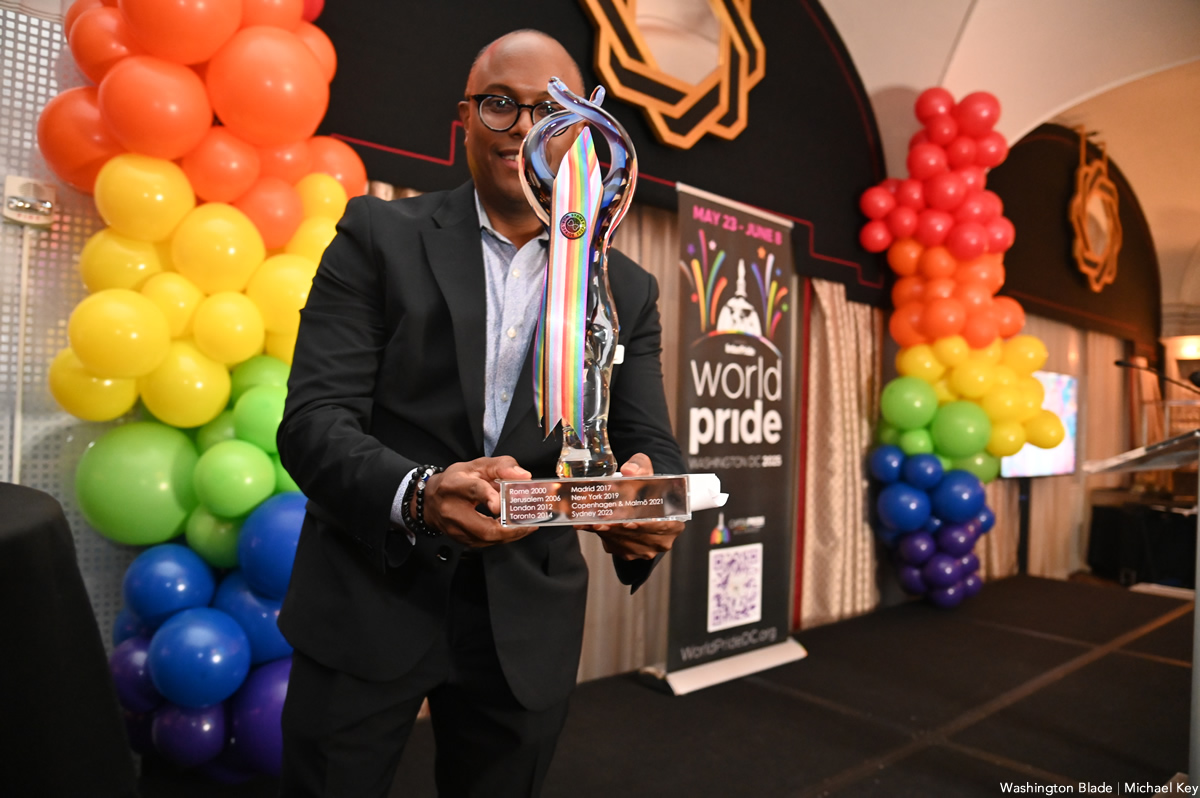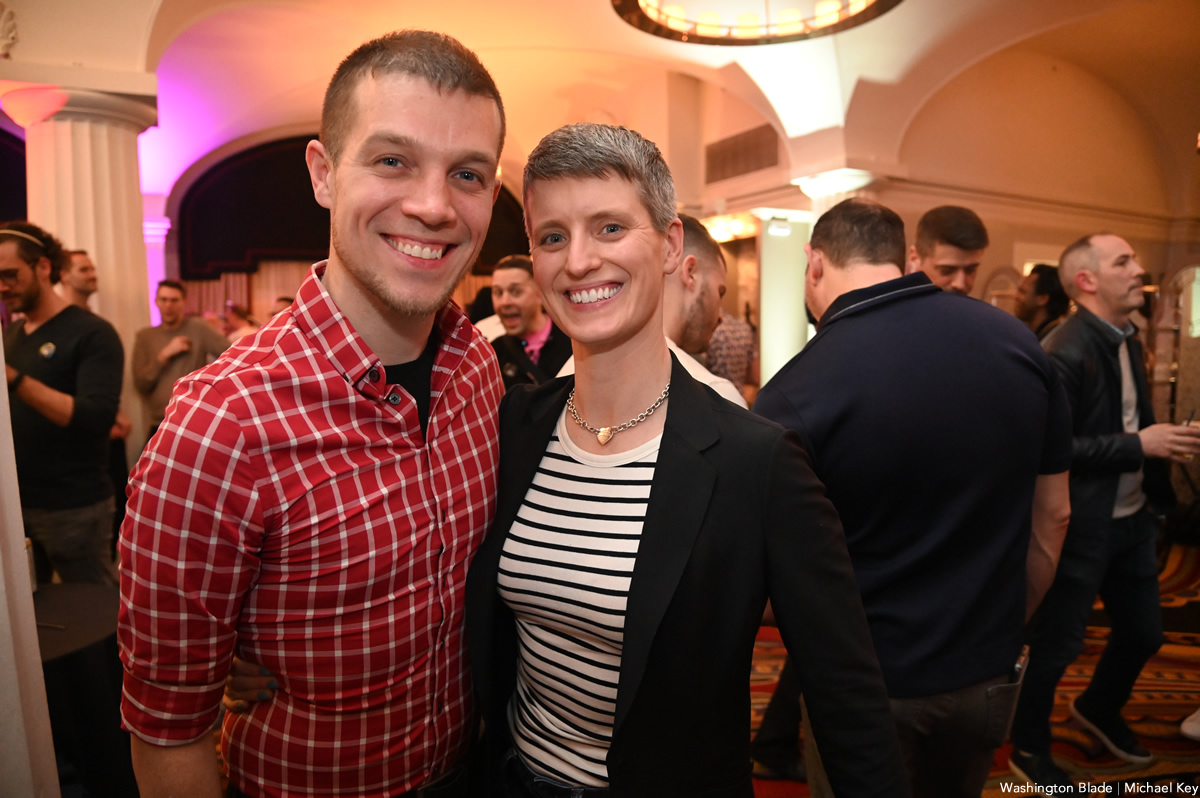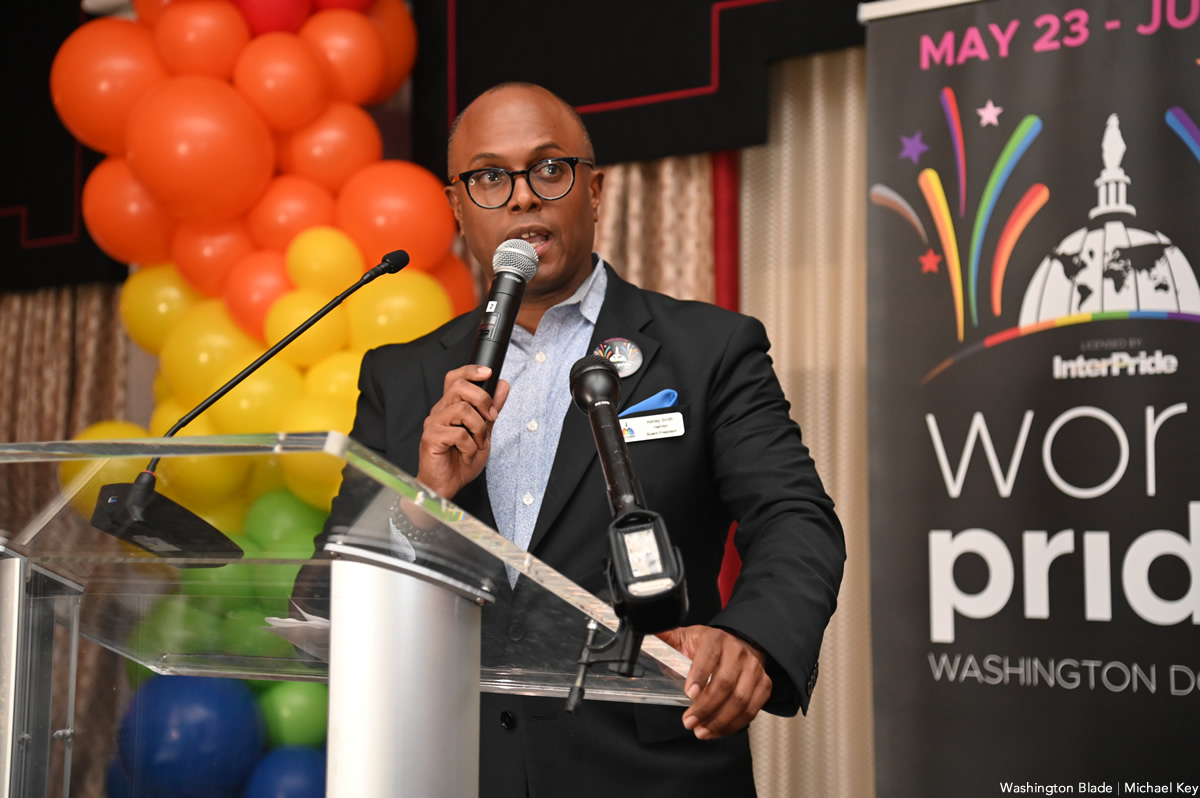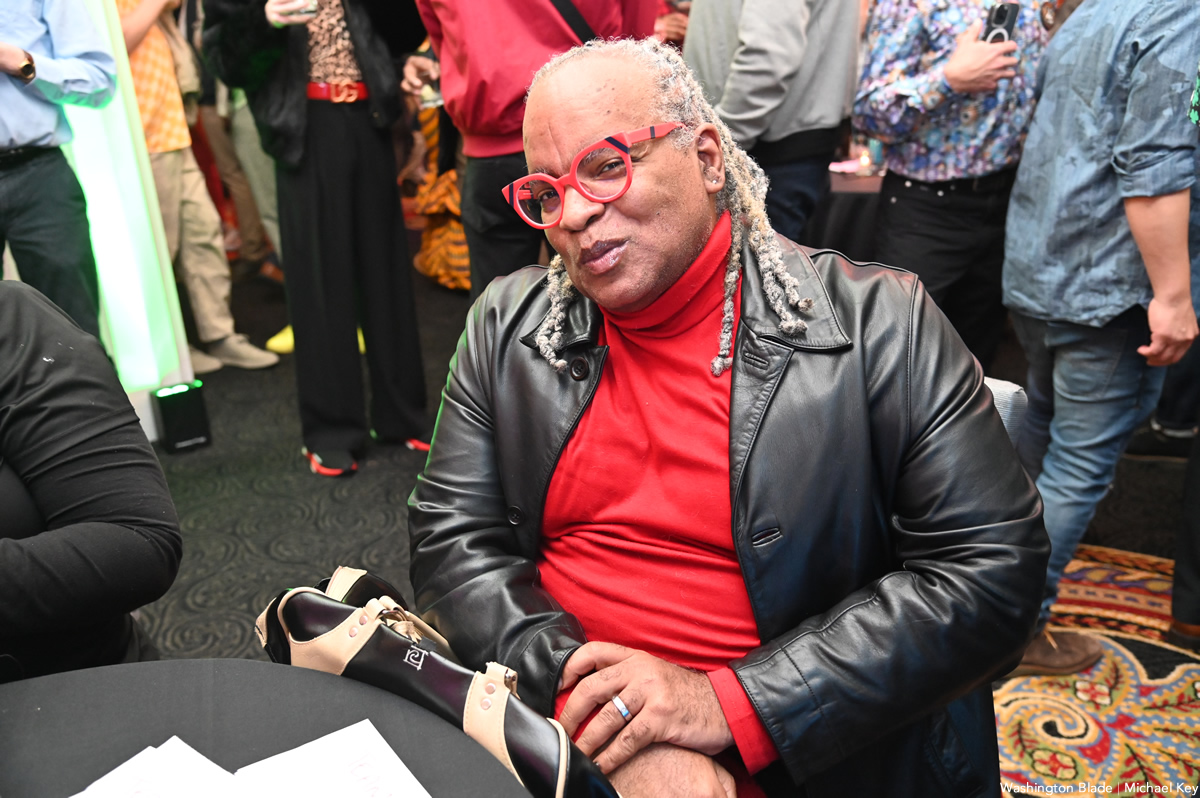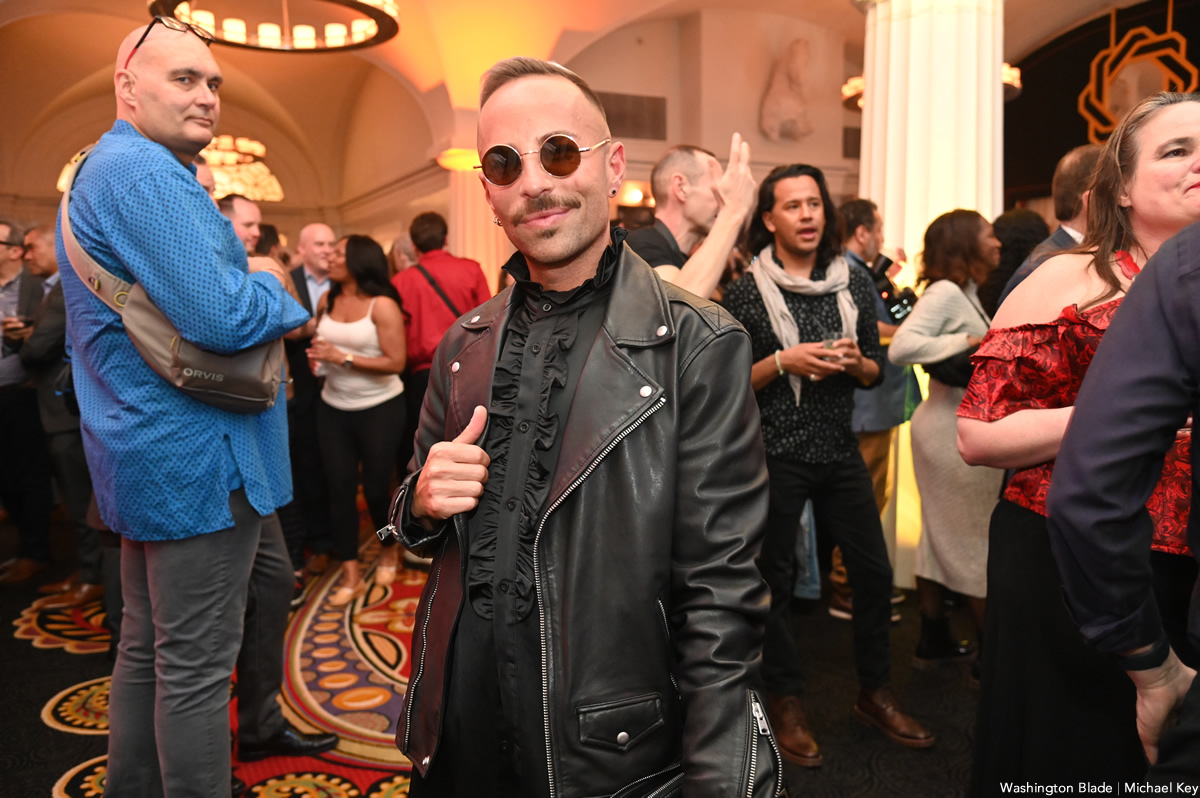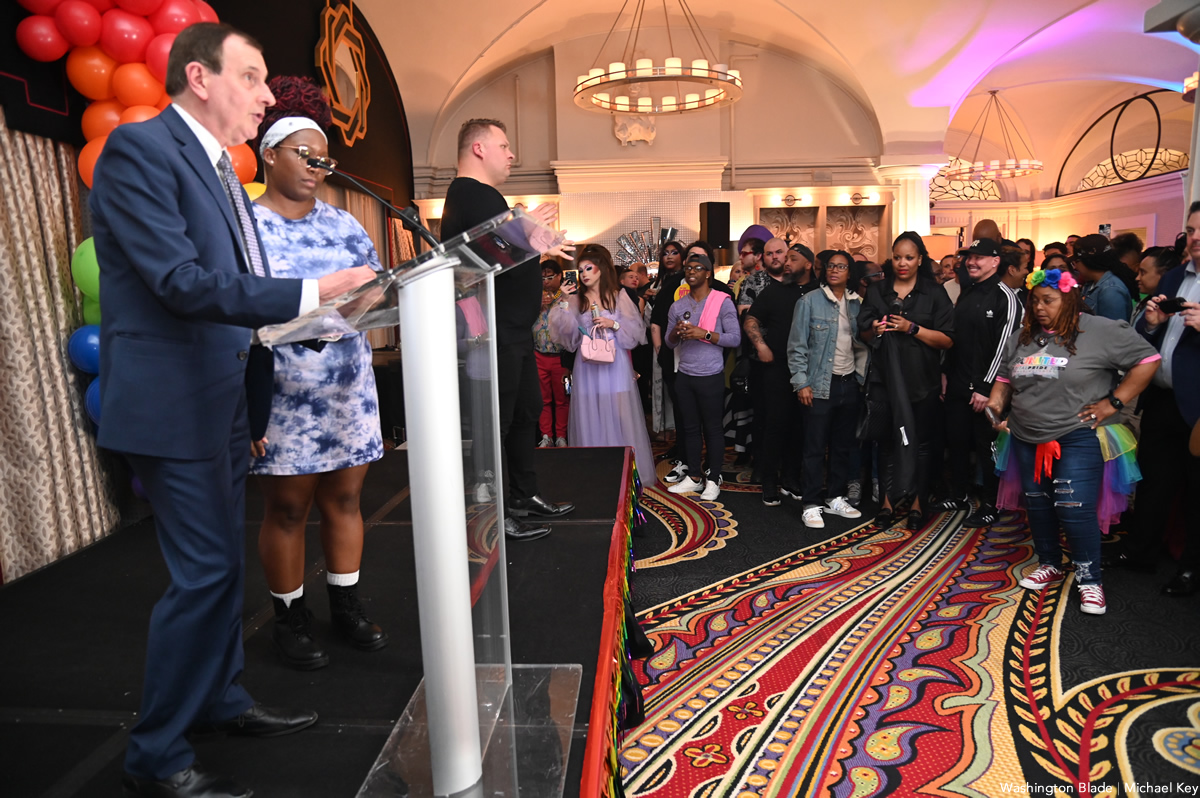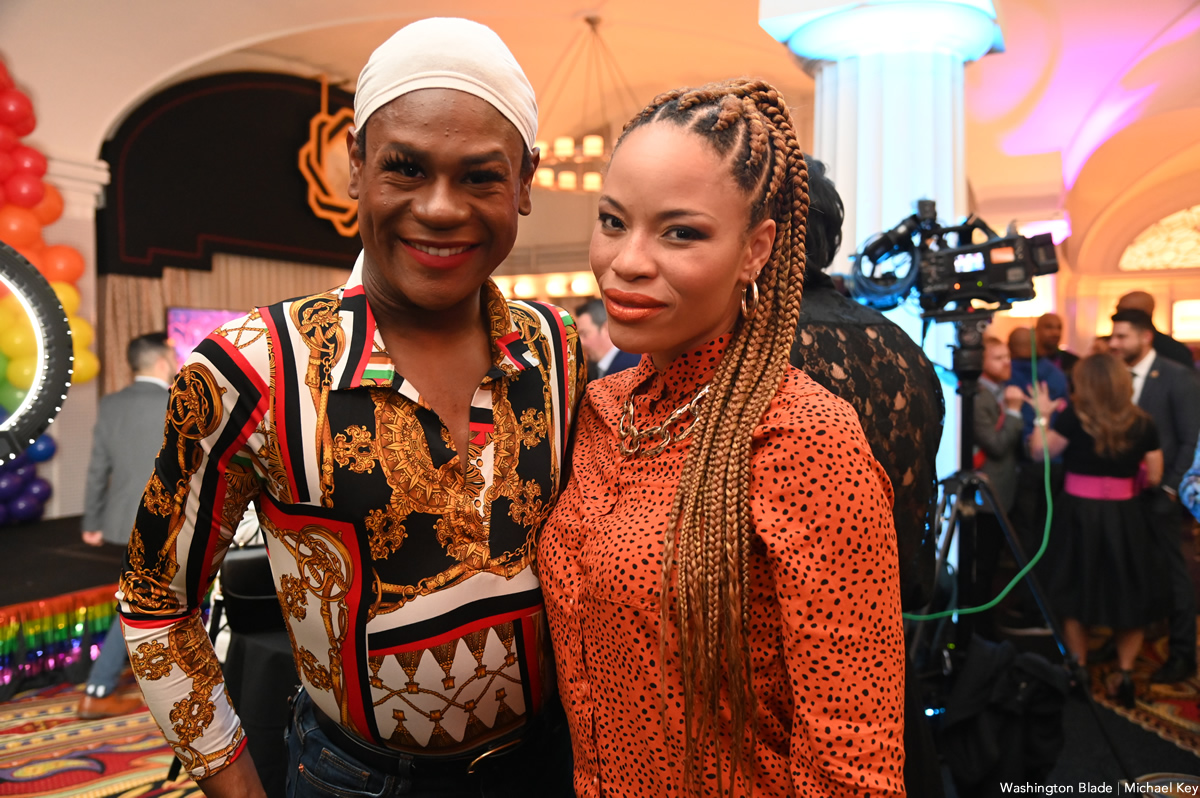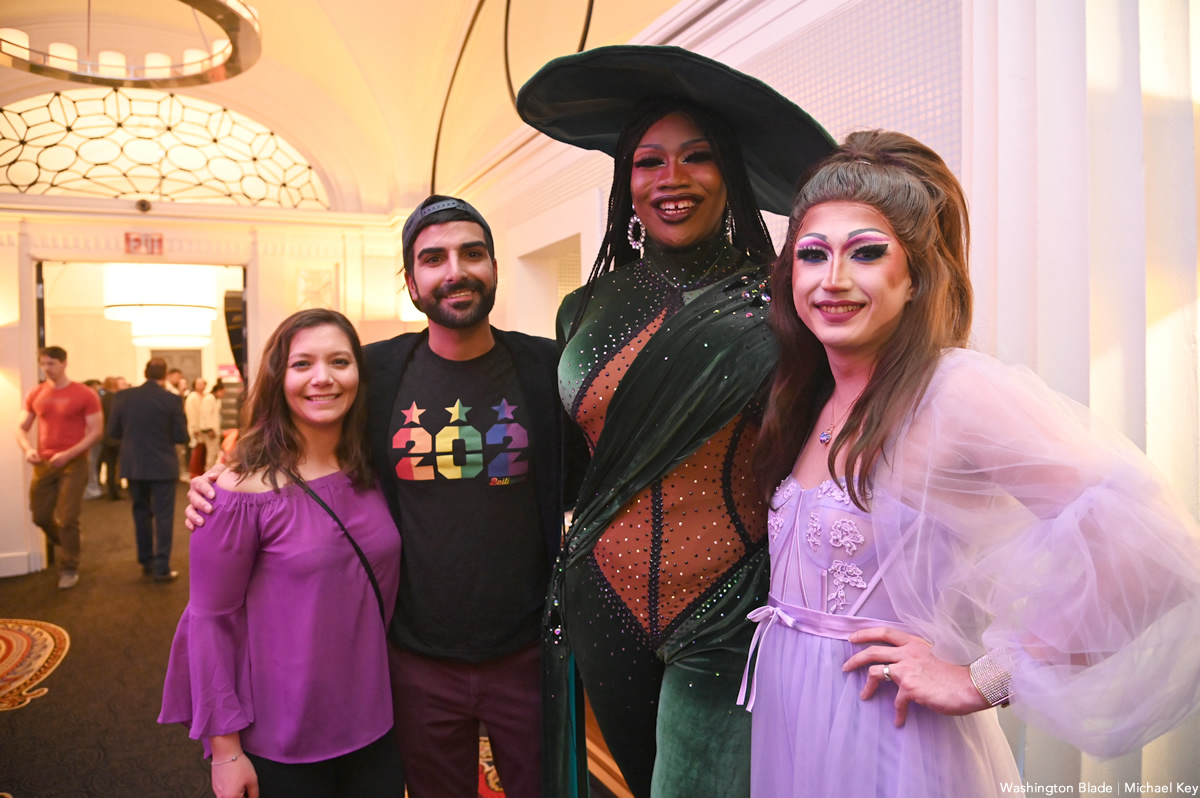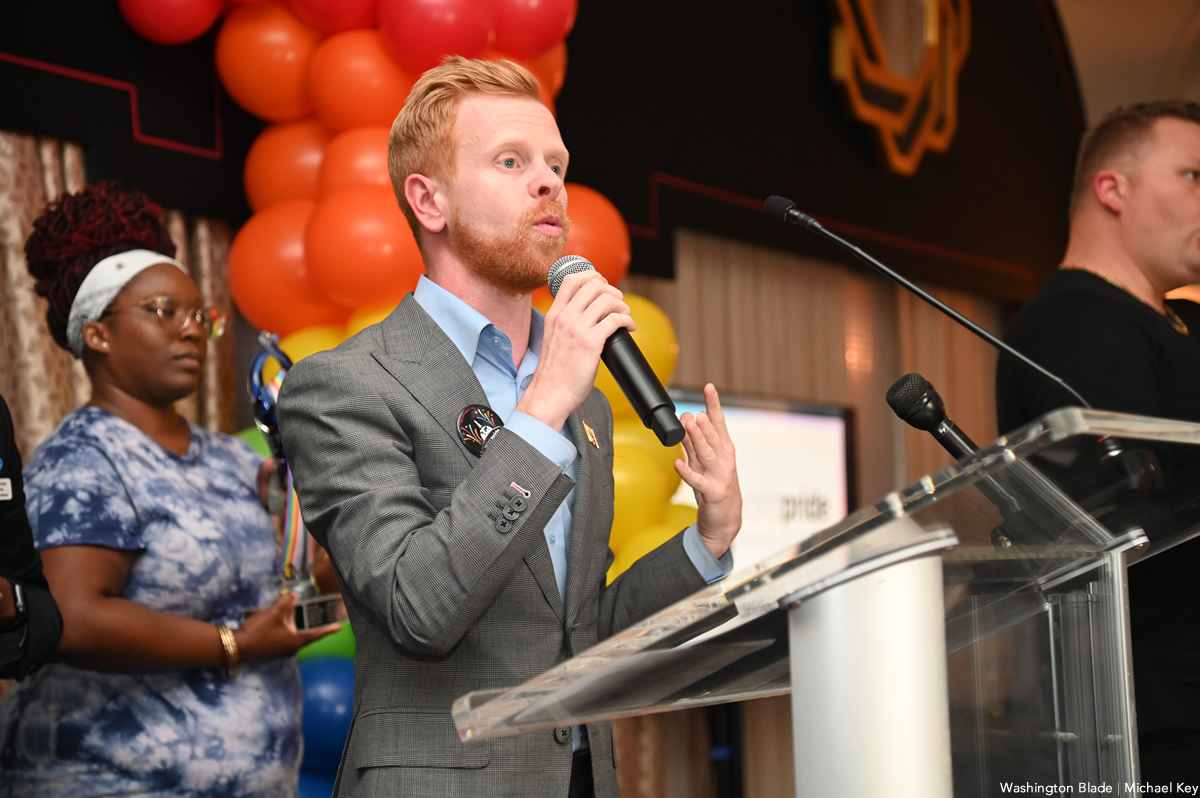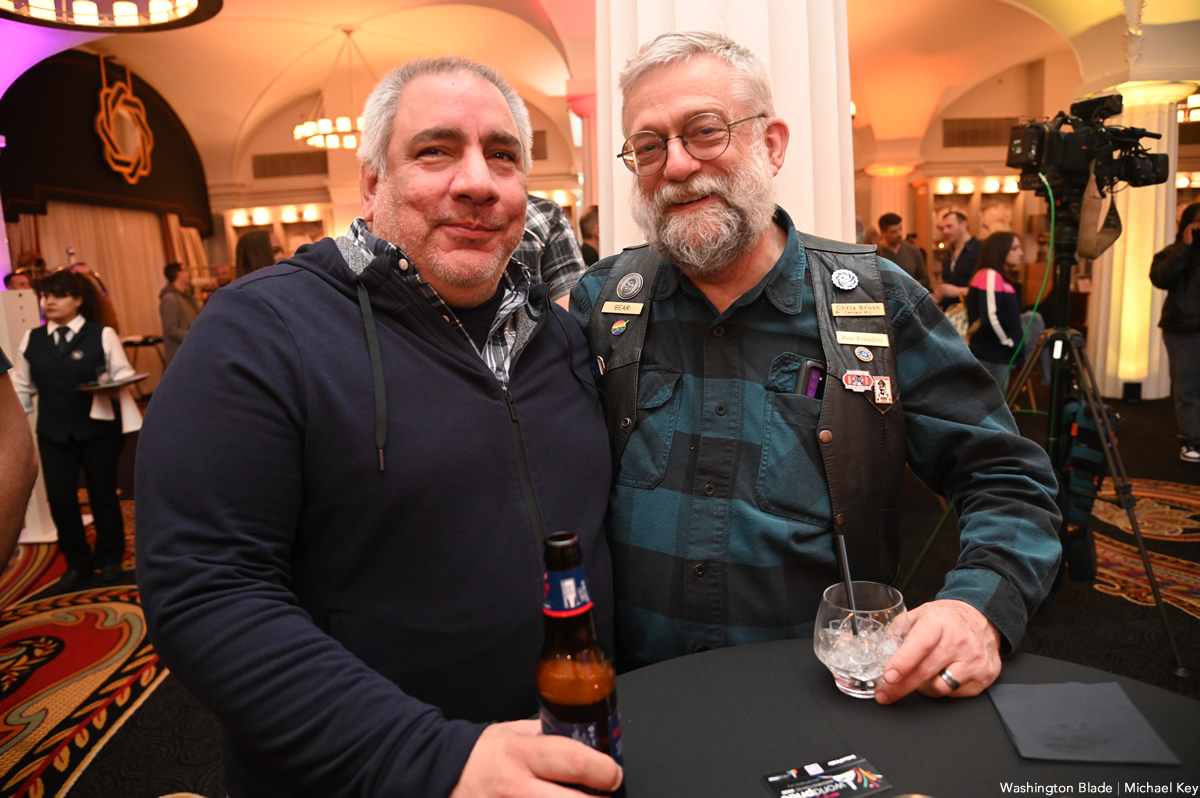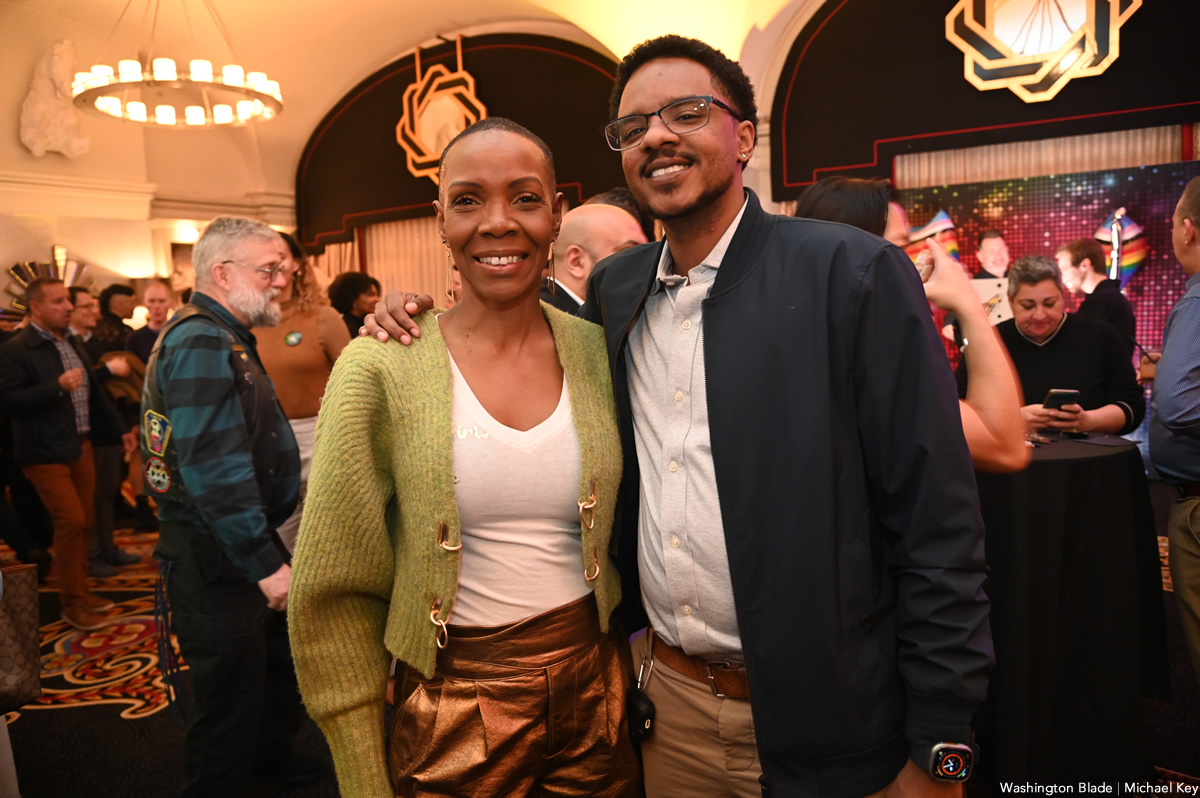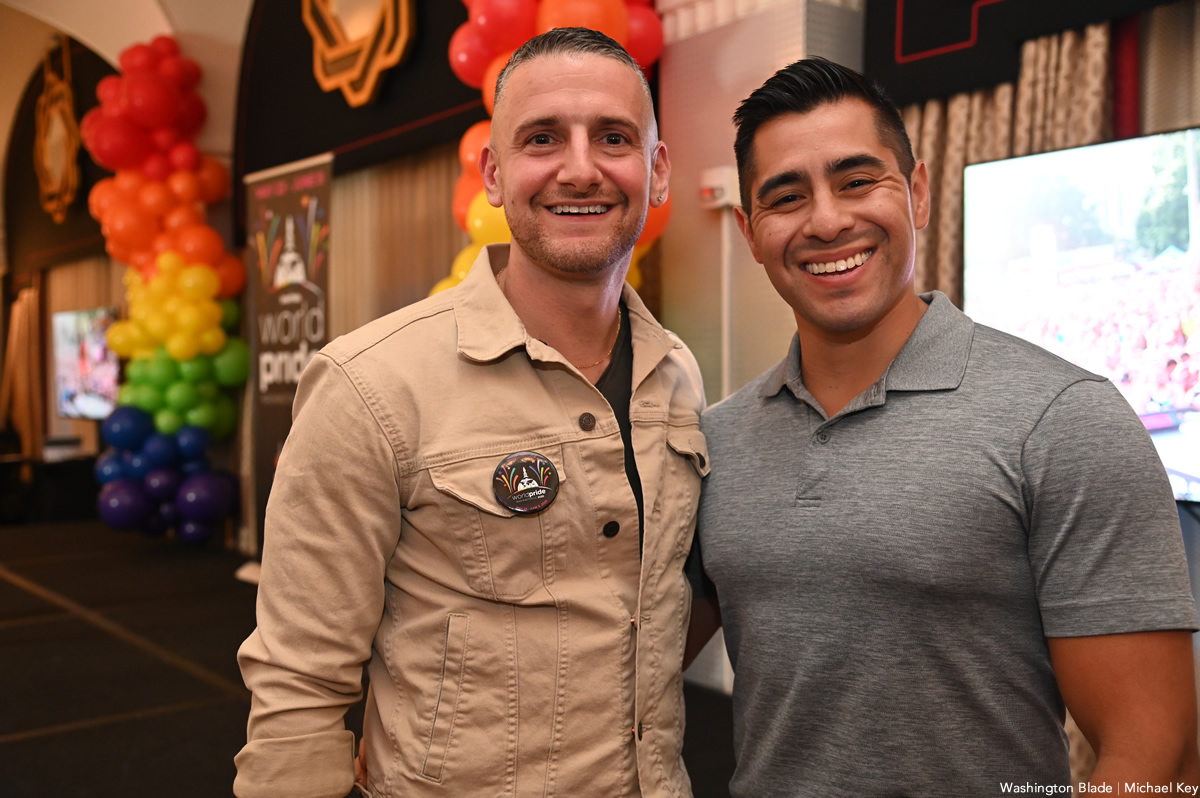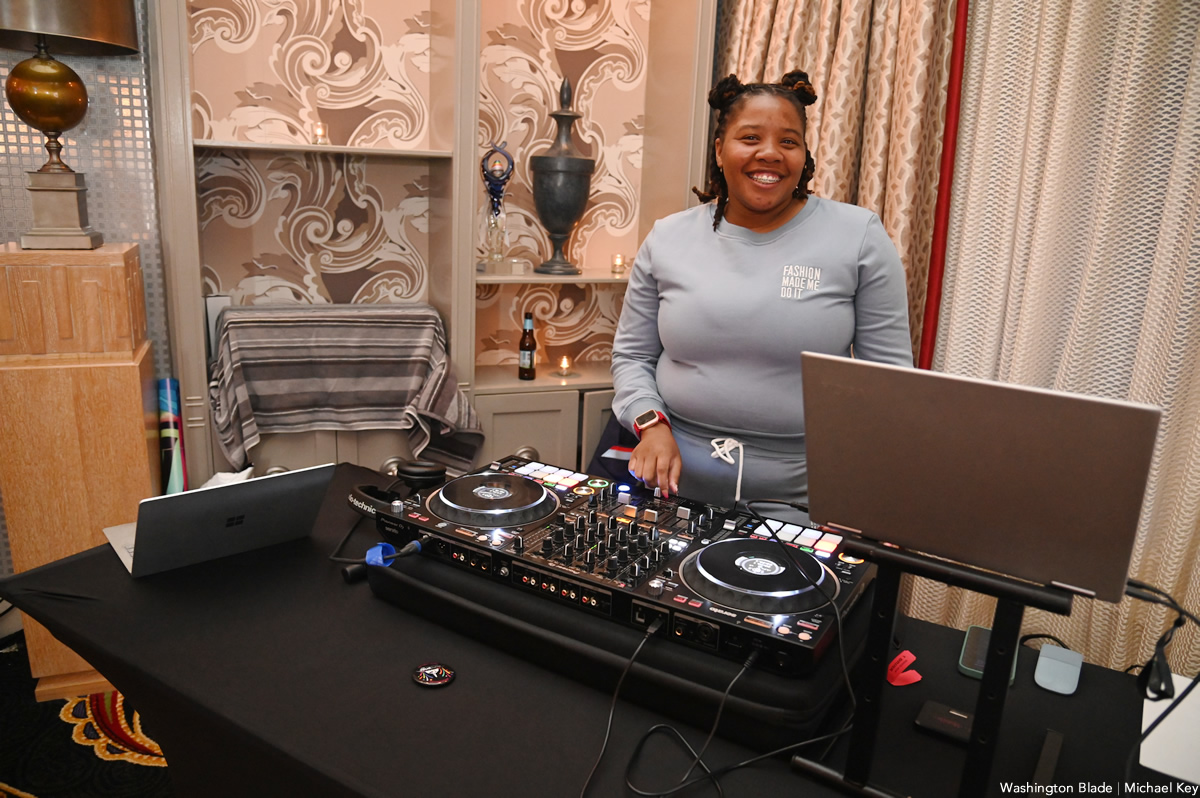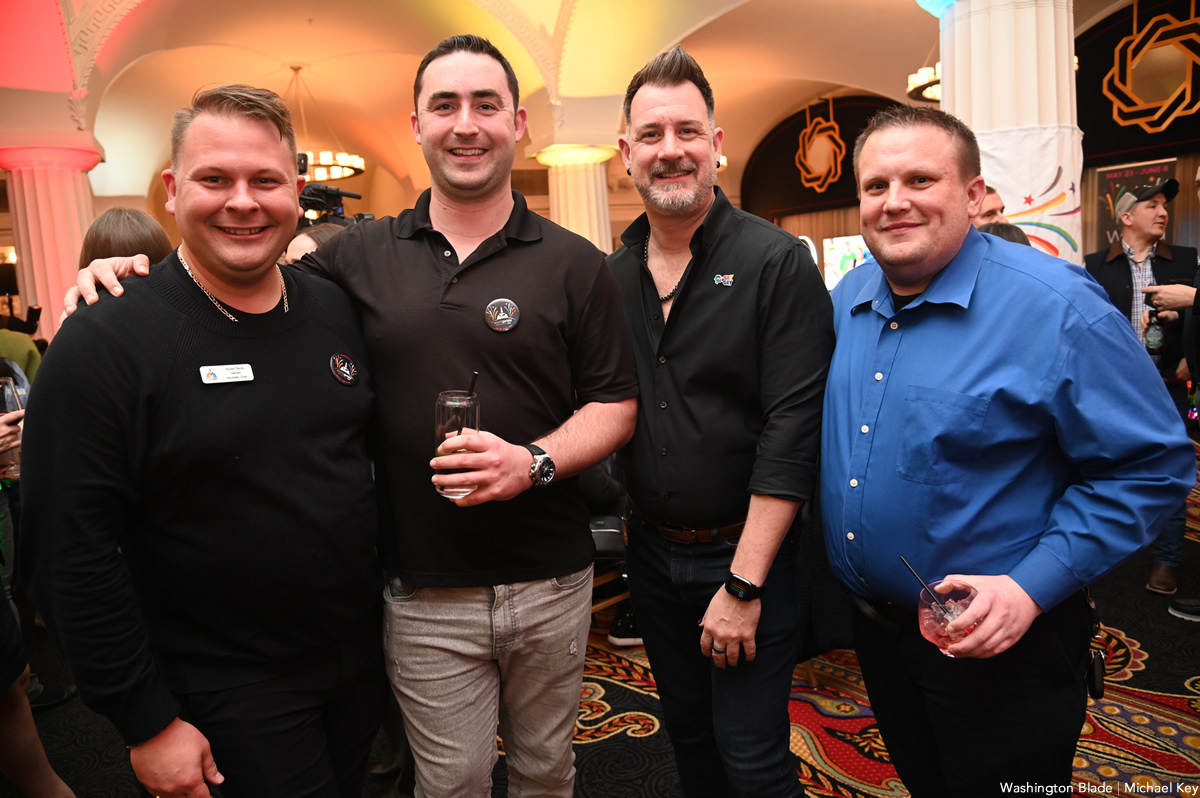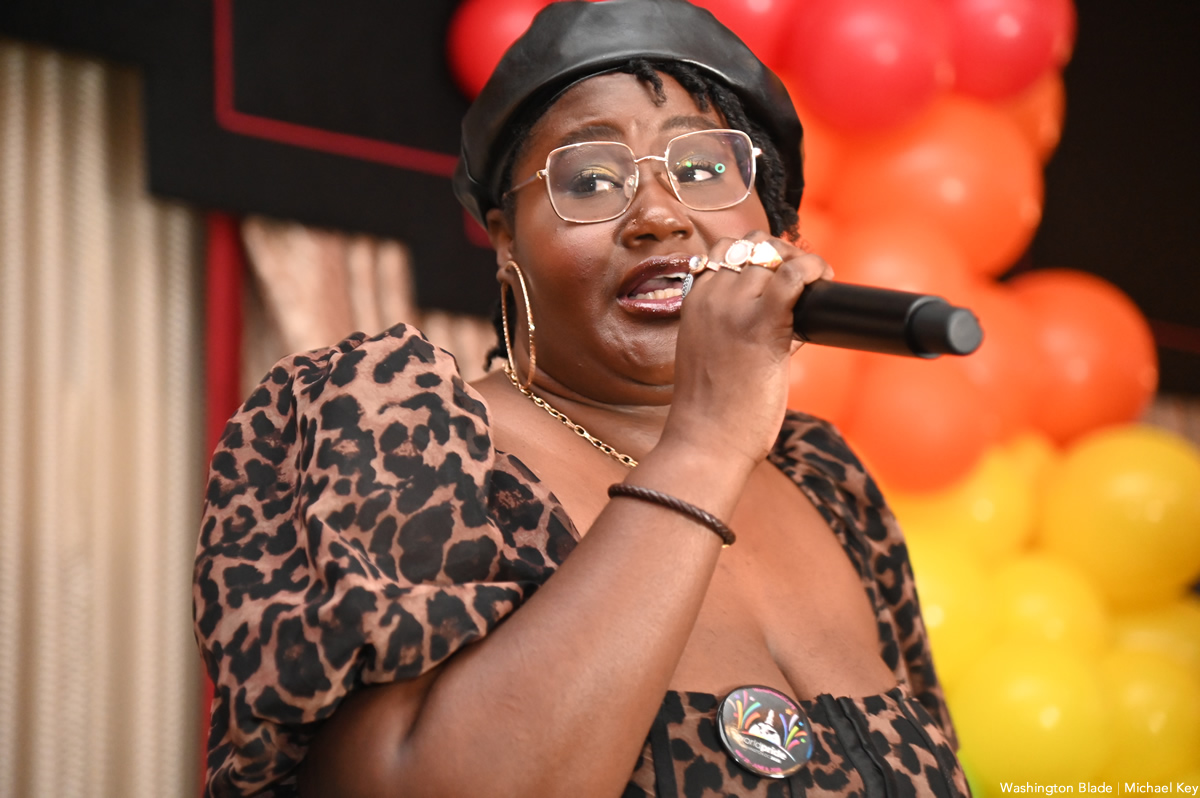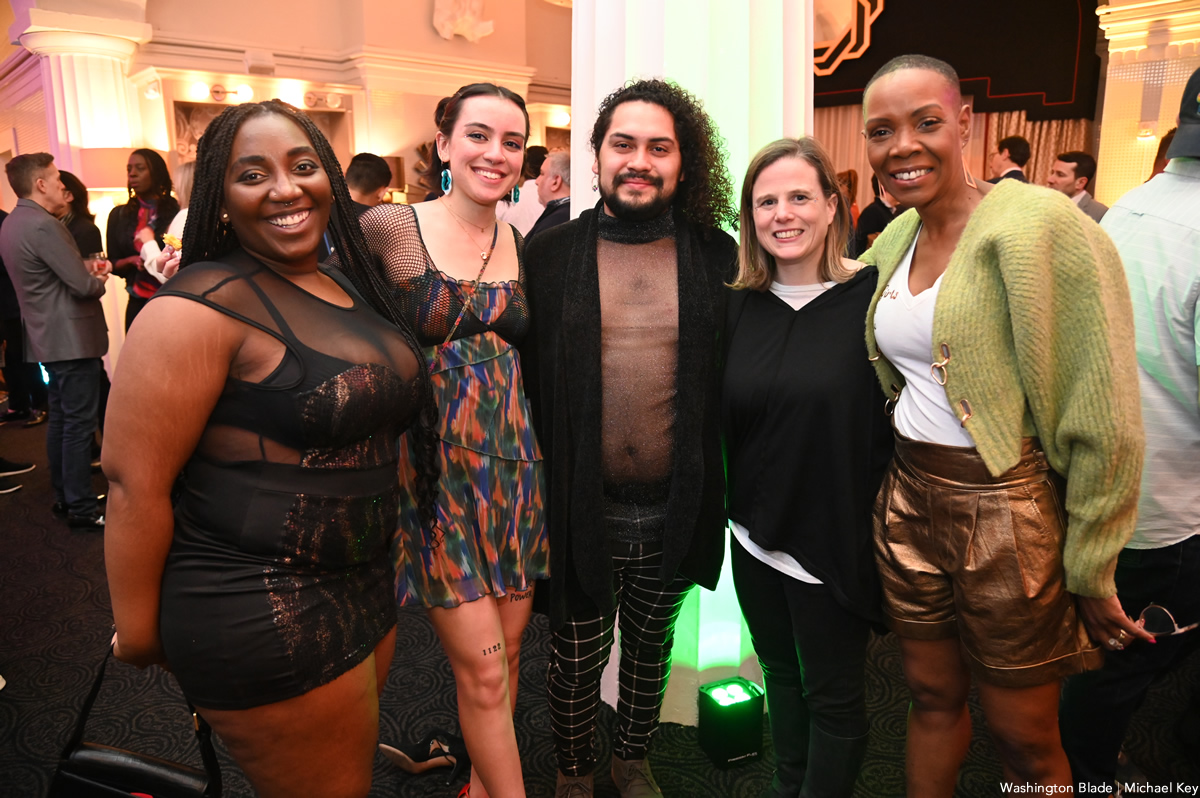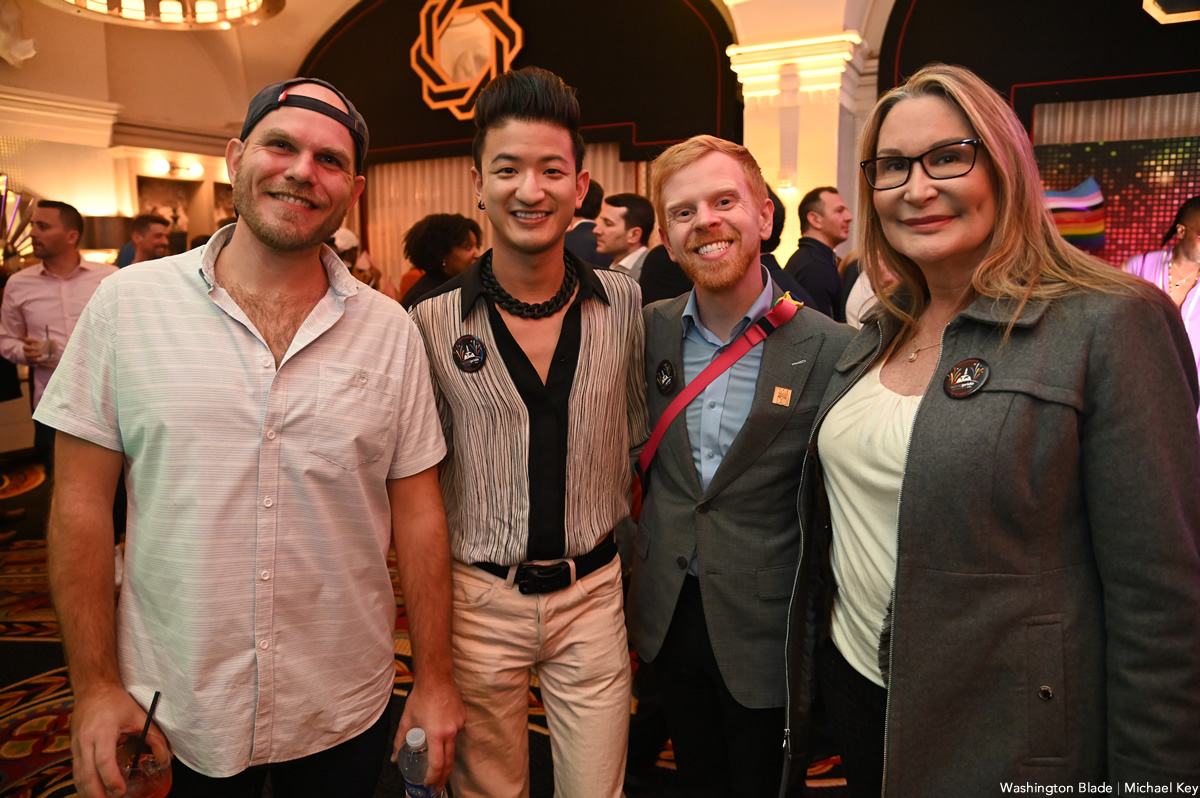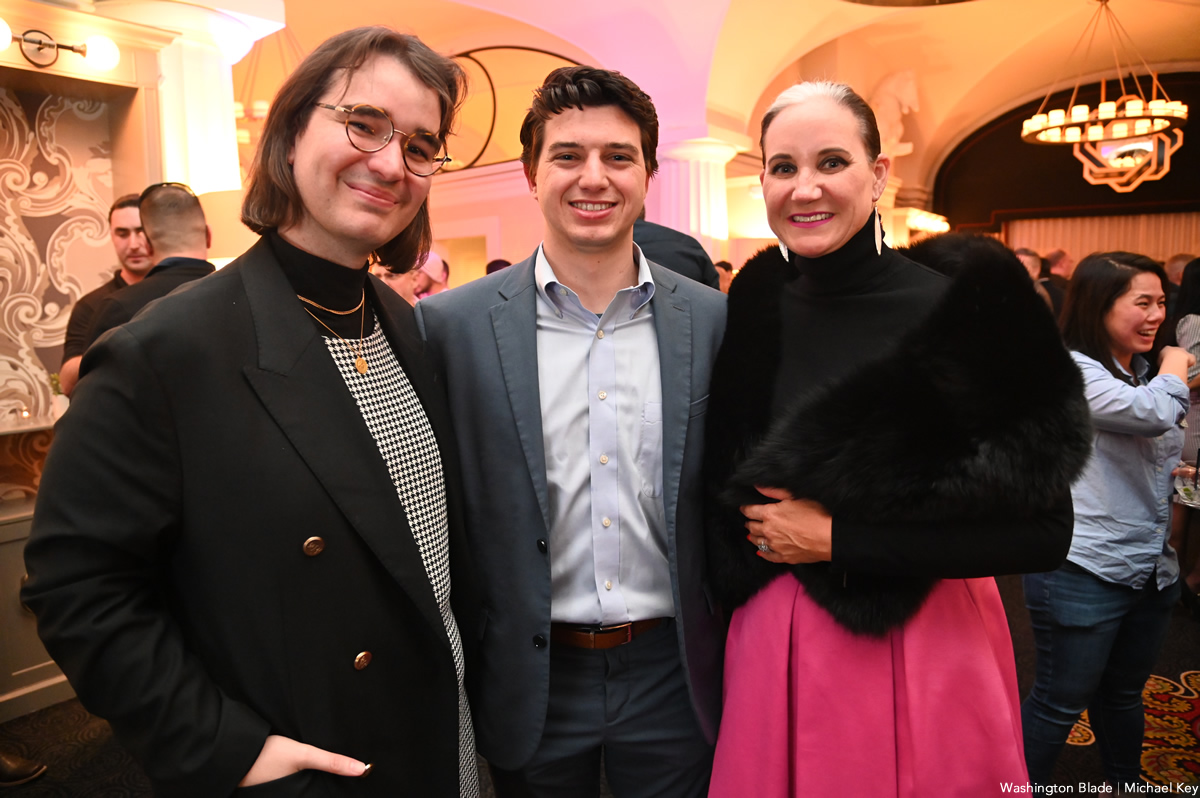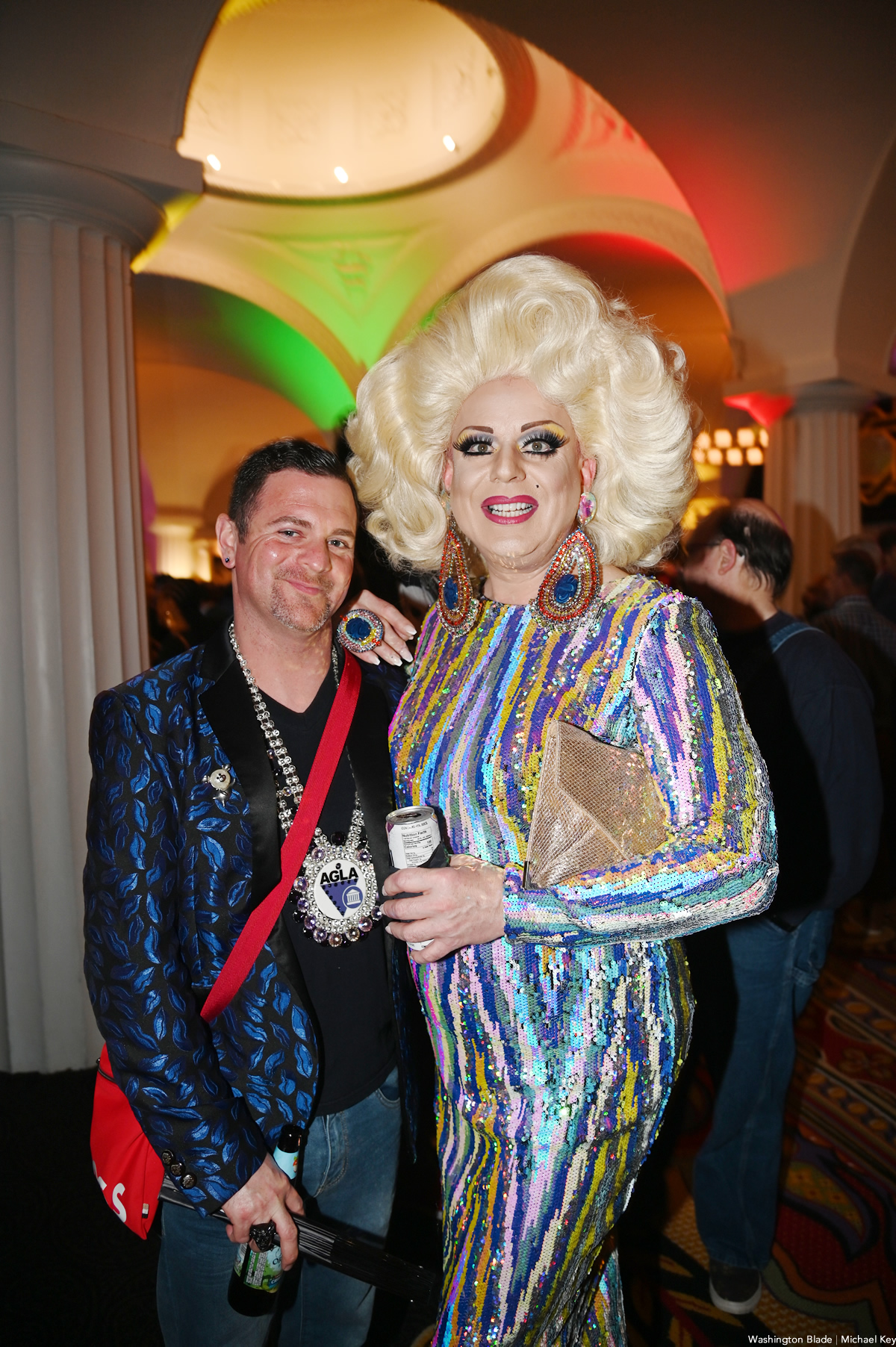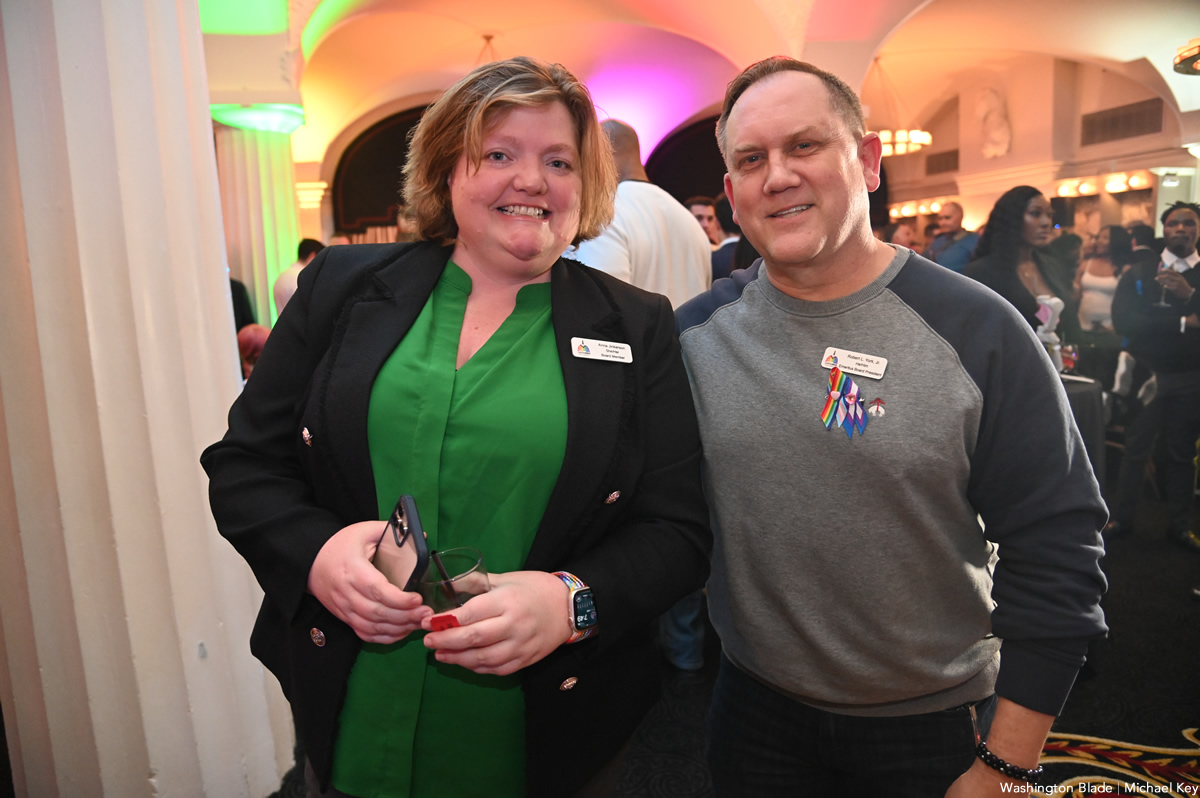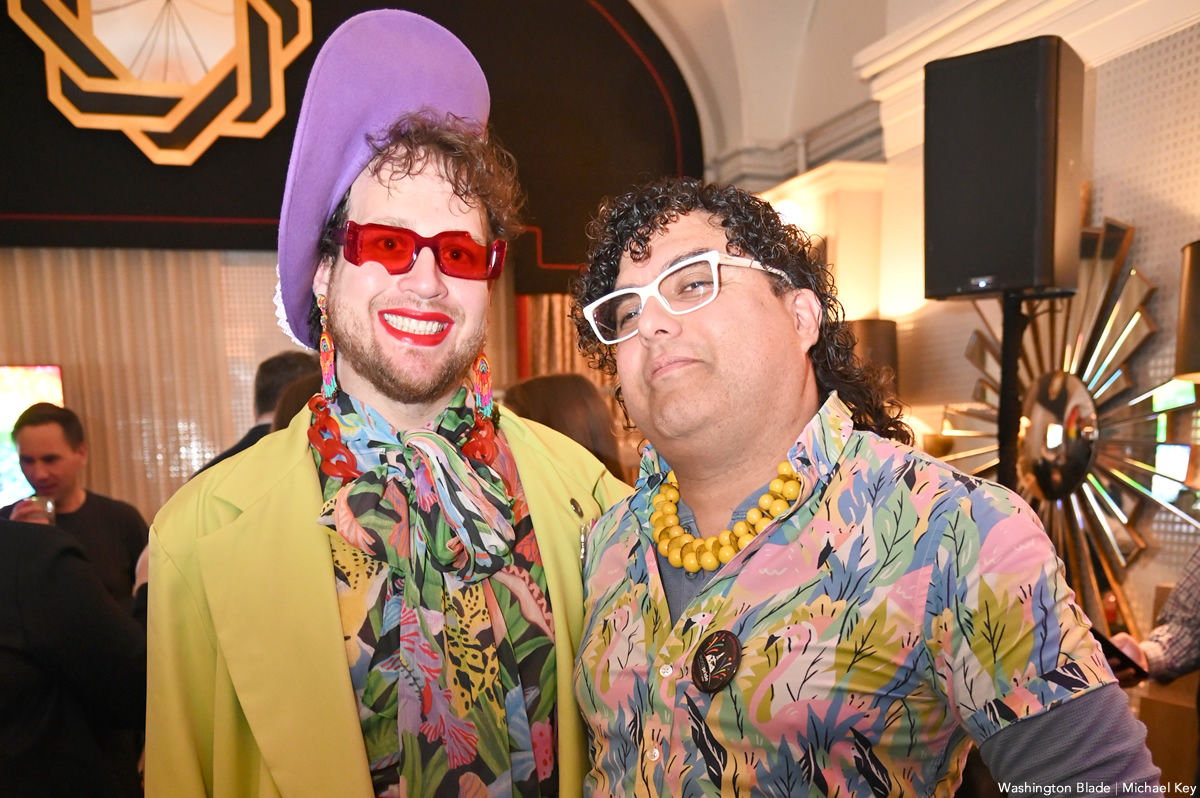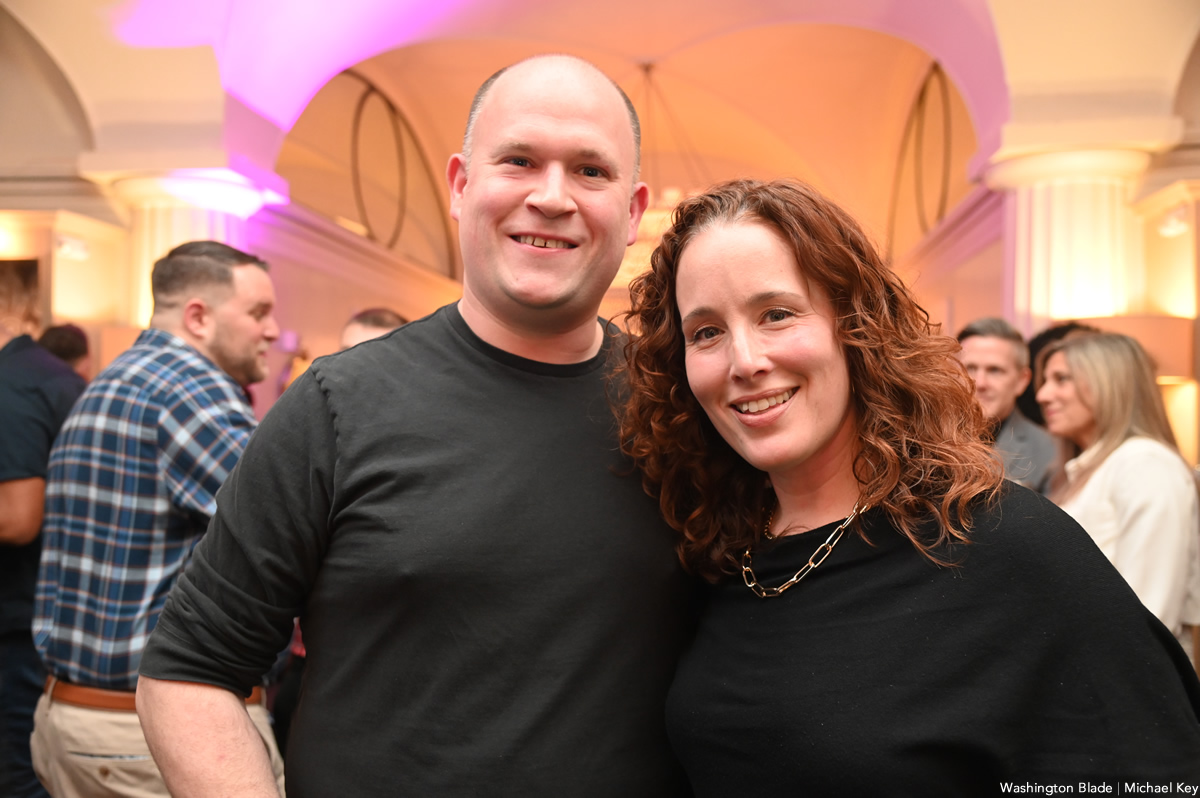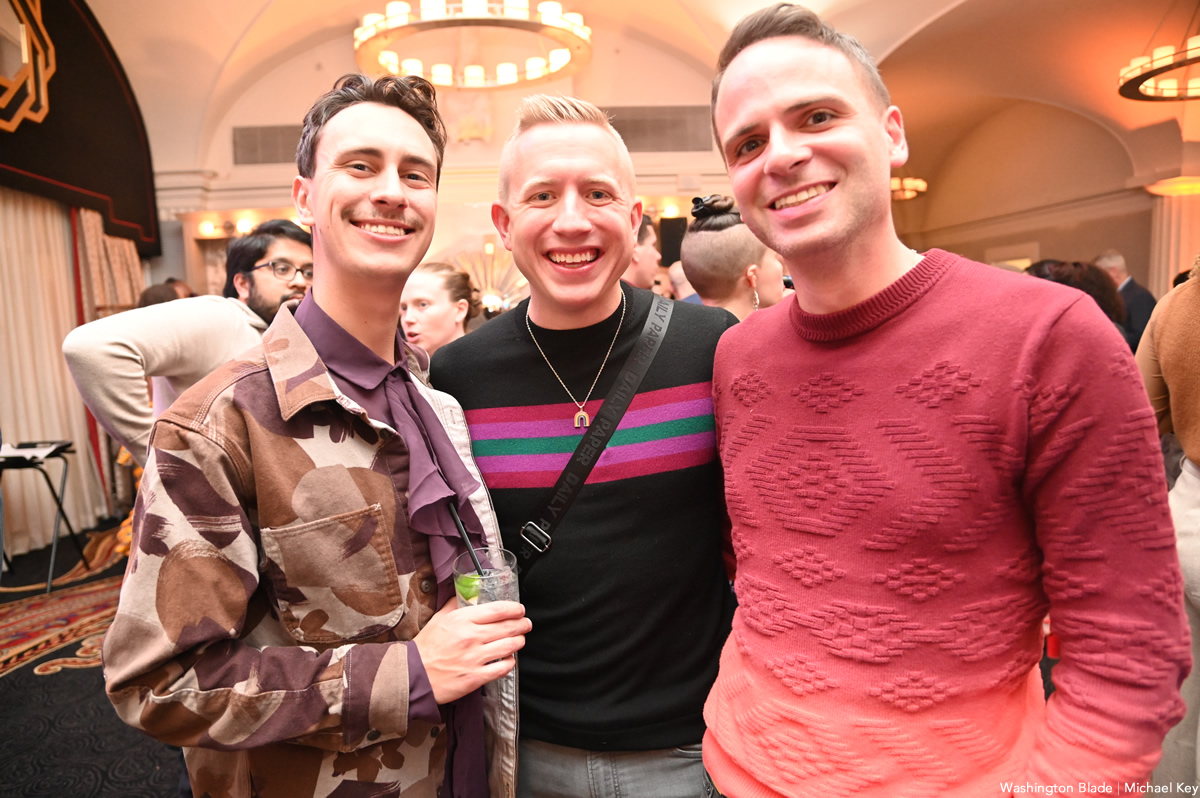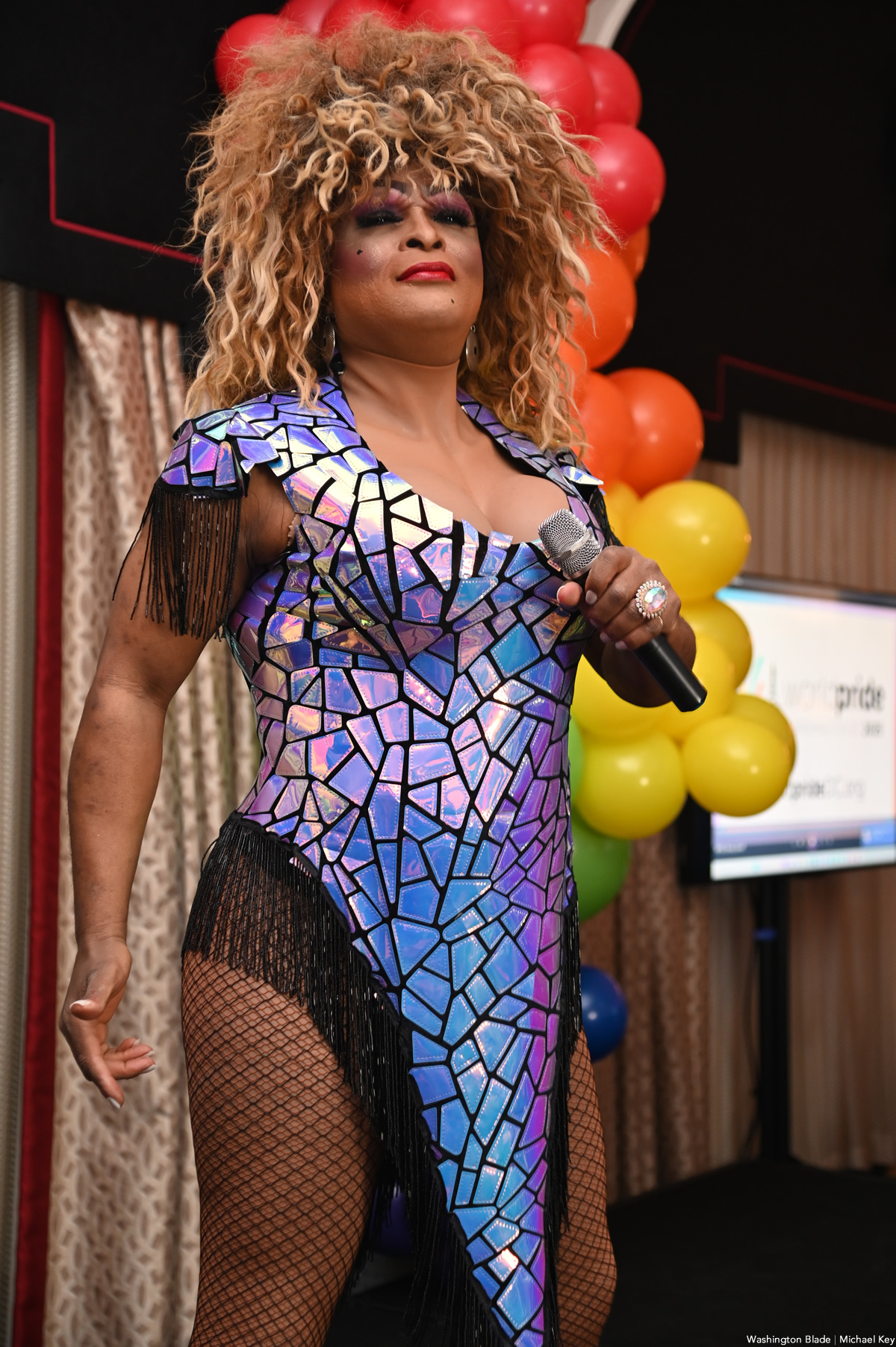 Covering Pride Reveal at Hotel Monaco for @WashBlade . @shiqueeta performing: pic.twitter.com/cONCQQR706

— Michael Patrick Key (@MichaelKeyWB) March 17, 2023