Sport coupe superstars
BMW M850i, Mercedes AMG E53 offer speed at a steep price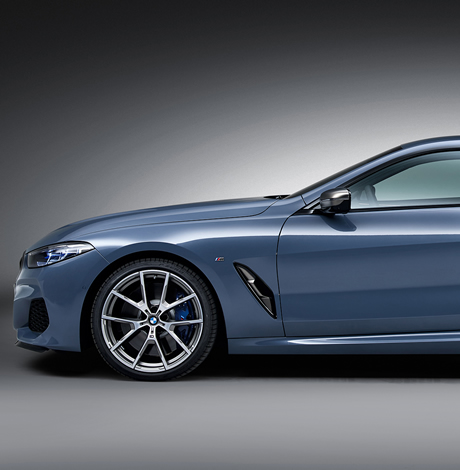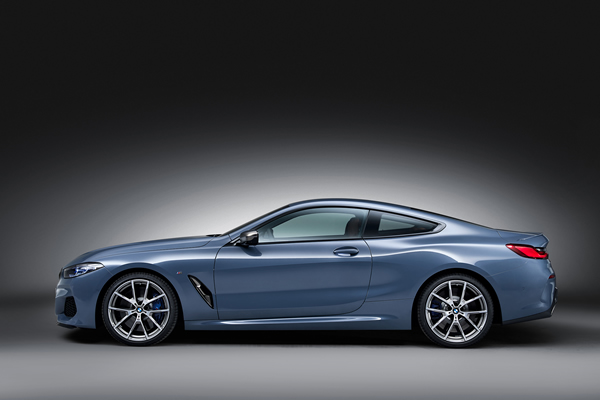 My first car was a 1972 Pontiac LeMans sport coupe, shimmering in Adriatic Blue paint with large white racing stripes on each side. This wasn't a GTO muscle car, though it sure looked like one. And while my car definitely wasn't new, it was new enough for a scrawny 16-year-old kid from small-town Indiana looking to explore the world.
My mother surprised me with this hepped-up hardtop, roaring into our driveway as I finished a weekend of tedious yard work. What I remember most—aside from my annoyed older sister grousing about how her first car was an ugly, unreliable family sedan—was the look of pure joy on my mother's face. I realized then that this sexy coupe allowed her the chance to recapture a bit of her youth.
In the end we all ended up loving this car, which today is considered a classic. That's the power of sporty two-door coupes: They tap into our lust for carefree escape versus the more practical, four-door concerns of having enough passenger room and cargo space.
During these challenging times of a pandemic, I experienced this same footloose and fancy-free feeling when test driving two cutting-edge coupes. Expect them to become revered classics someday.
BMW M850i xDRIVE COUPE

$112,000

Mpg:18 city/25 highway

0 to 60 mph: 3.5 seconds
You know you're in big trouble when your partner of 25 years is jealous of 4,500 pounds of sheet metal. Yet that's what happened with the BMW M850i xDrive coupe. I went on unexplained "errands." Took the long way home from the grocery store. And finally got caught red-handed in the garage—lights out, car windows fogged up—with Eli Lieb. To be fair, Eli was blasting on the 1,400-watt, 16-speaker Bowers & Wilkins surround-sound stereo. But still, I had a problem. I was drawn to the seductive design: low-slung hood, protruding grille and muscular air intakes. Sinewy side panels stretched languidly along this firm fastback, ending with a cheeky rear spoiler. Those come-hither, wraparound headlights beckoned me to open the door, which seemed as long as the car is wide. And then I slid into temptation: massaging seats, glass-crystal gear selector, anthracite headliner and stunning ambient lighting. The meaty steering wheel was full of multifunction buttons and sporty shift paddles. Heated armrests—unnecessary in the summer—were still a pleasant surprise, as were the 12.3-inch digital gauge cluster and 10.25-inch infotainment screen. And a dazzling head-up display included vehicle speed, speed-limit info, nav instructions, collision warning and more. While you can forget about ferrying rear-seat passengers—there's room for a few shopping bags and little else—the backseats fold down, offering cargo room into the trunk. After pushing the start button, a deep, cackling exhaust rumble sounded like a Mustang GT possessed by the Joker. While an eight-speed transmission was silky smooth and the all-wheel drive felt nice and controlled, it was the 523-hp V8 that literally shook my soul. This car rocketed from 0 to 60 mph in a withering 3.5 seconds. That's twice as fast as a Mazda 3 hatchback. Because the Mazda econobox costs about $23,000, I reasoned you could buy five of them for the price of one BMW super-coupe. But then the devil on my shoulder reminded me this would be far too practical.
MERCEDES-BENZ AMG E53 COUPE

$75,000

Mpg: 21 city/28 highway

0 to 60 mph: 4.1 seconds
Compared with the BMW M850i, the Mercedes AMG E53 is a bargain. This high-performance AMG coupe, priced 50 percent less than the slightly faster Bimmer, has a punchy six-cylinder engine that boasts better mileage. Still, the overall design of the Benz is more refined than radical, which may not turn as many heads but still places this roadster toward the front of any valet line—at least when it becomes safe to do so. For now, I enjoyed zipping around town, savoring the sharp steering and superbly tuned suspension. It was easy to bask in the quiet and opulent cabin, with its illuminated door sills, 64-color ambient lighting, backlit HVAC vents and other niceties. And there were plenty of pricey upgrades, including a premium 13-speaker Burmester stereo, active parking system with surround-view camera, and quilted stitching on the seats. During the seemingly brief week I test drove this Mercedes, it quickly became a comforting part of my daily routine. Yet I still couldn't help thinking about the sultry BMW M850i, my affair to remember. Yes, both coupes were exquisite and virtually flawless. Both offered me a taste of fun and freedom. Just please don't ask me to choose.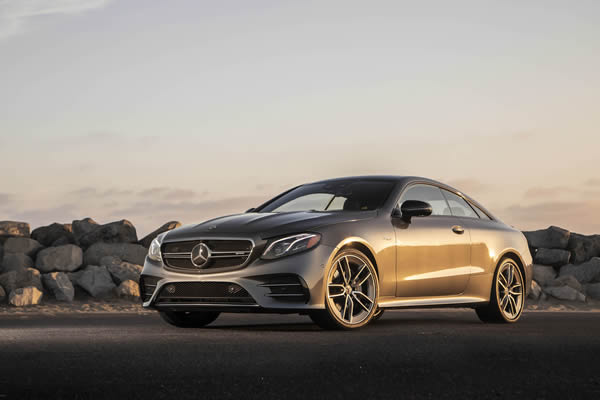 Fab gifts for car fans
From stuffed animals to a $20,000 model car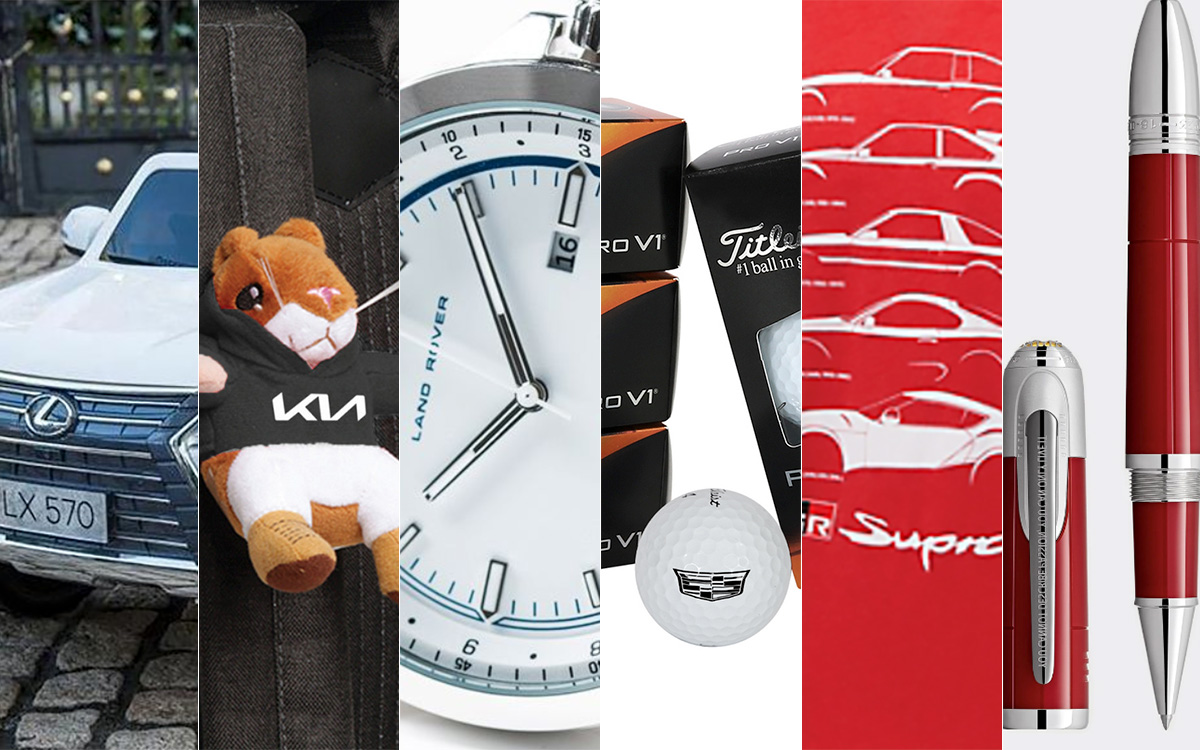 For those of us who still love Tonka Toys and Matchbox cars, here are some fun gift-giving ideas for all ages this holiday season.
Ford Bronco Plush Horse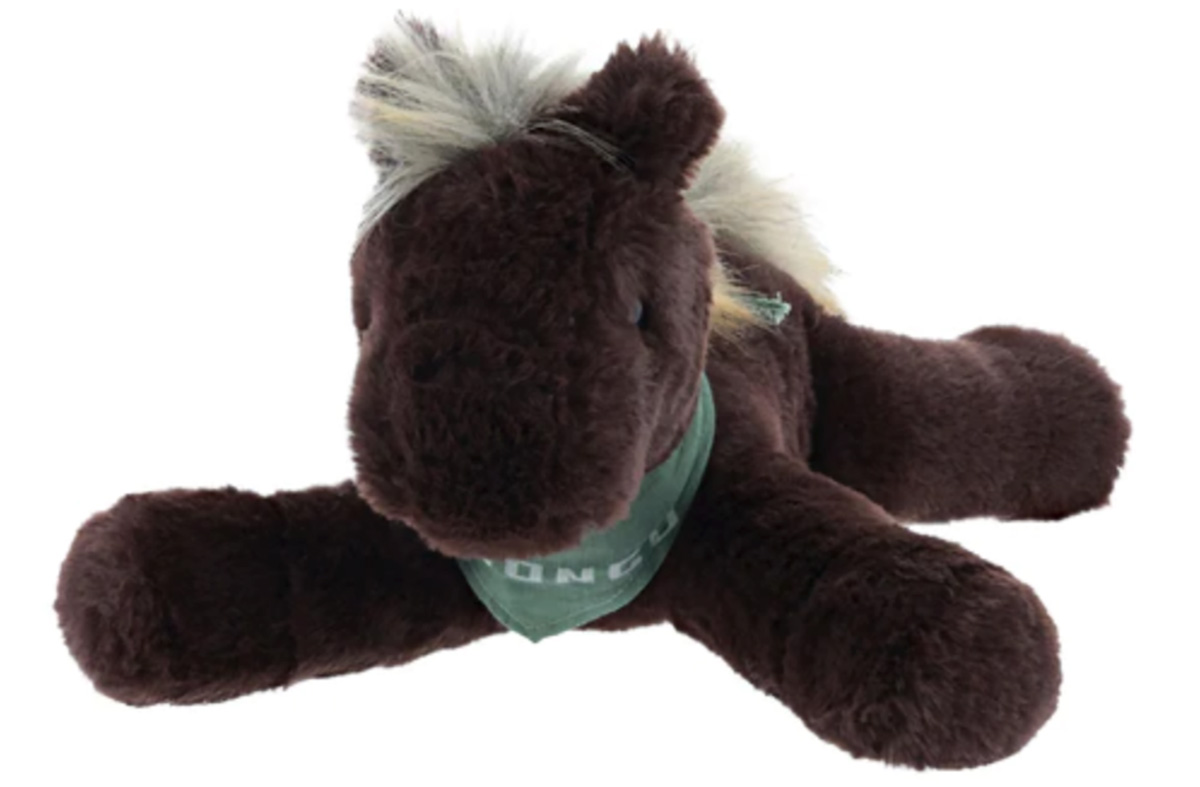 For kids—or adults who just like horsing around—the Ford Bronco polyester stuffed animal ($27) is super soft and comes with a fluffy mane, glossy black eyes and a kicky green bandana. Bonus: It's machine washable. 
---
Kia Hamster Seatbelt Buddy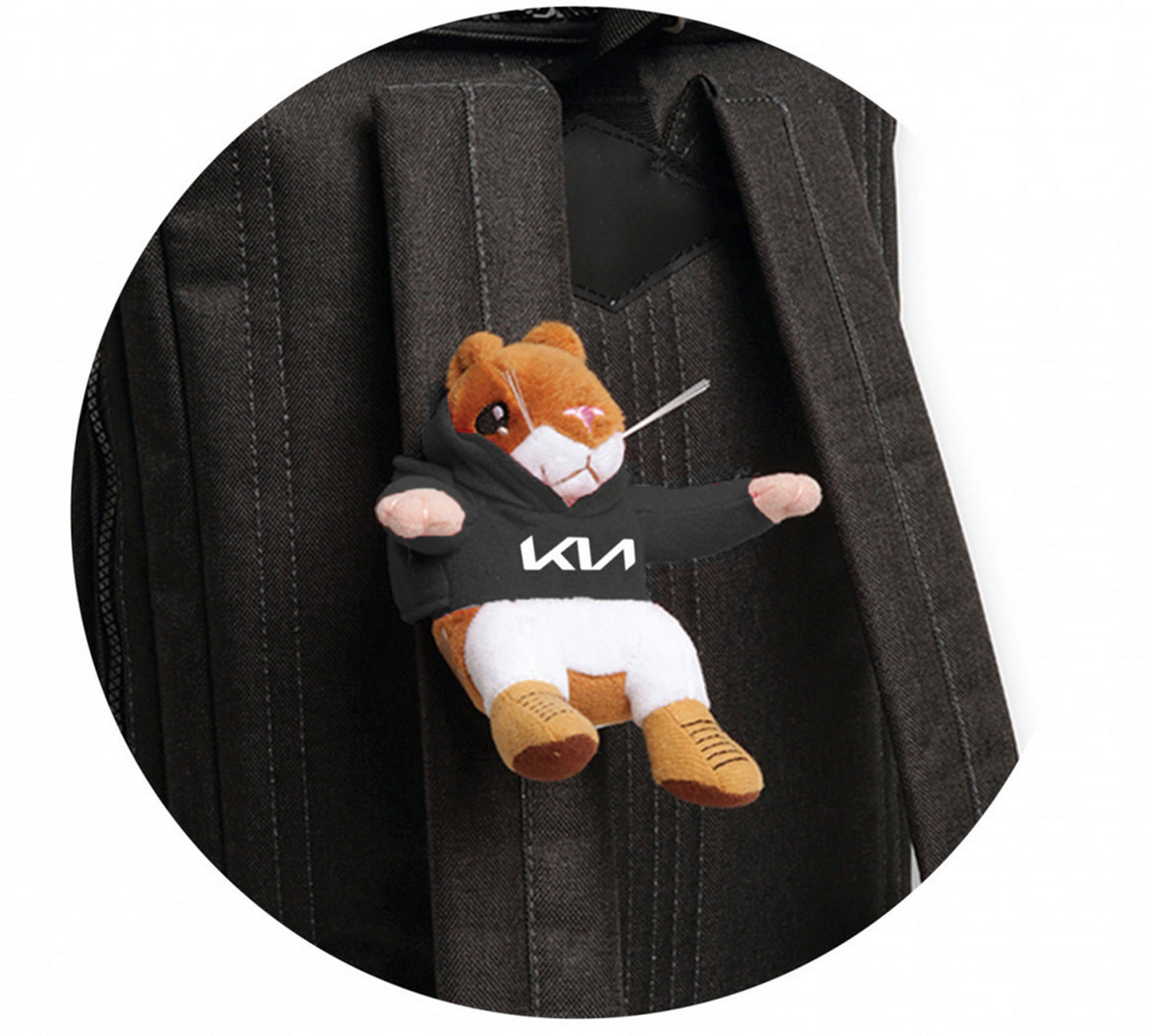 Kia also has its own stuffed animal: the hamster seatbelt buddy ($13), dressed in a black T-shirt and white Kia logo. Two Velcro flaps on the back come together to fit any seatbelt. 
---
BMW Small Fashion Wallet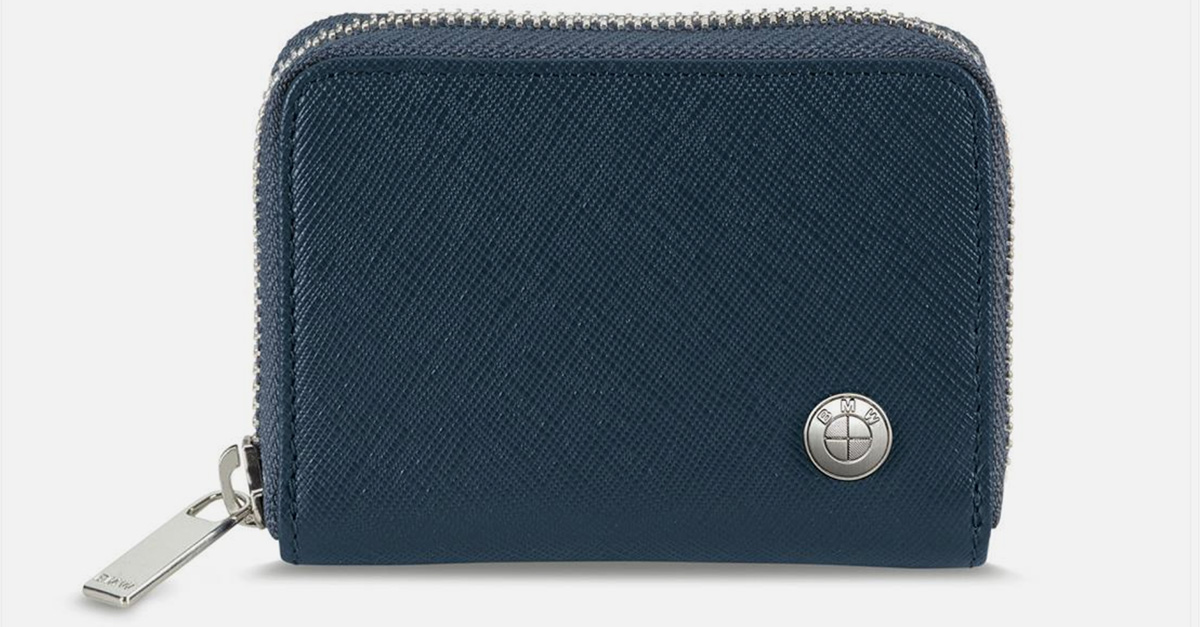 Nix the purses and over-stuffed billfolds. The BMW small fashion wallet ($70) is only 4.1×2.9 inches and features two card slots, one banknote compartment and the BMW logo tastefully stamped on the outside.
---
Vintage Subaru License Plate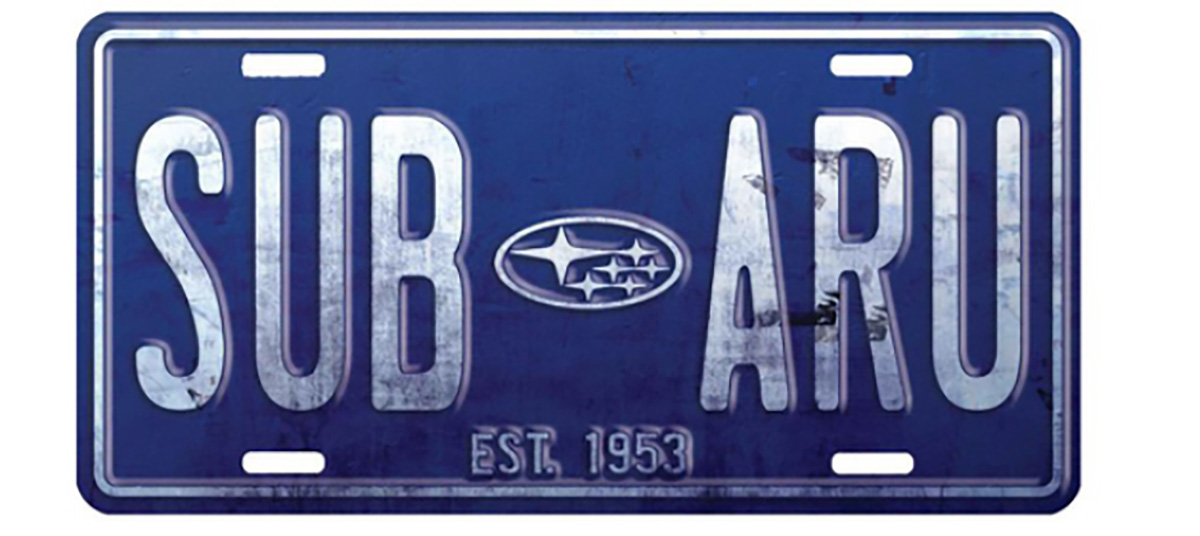 The vintage-looking SUB-ARU license plate ($12) is made of recycled aluminum and measures 6×12 inches. Is it just me, or could there be a subtle message here: I am a "Sub…Are You"?
---
Montblanc Enzo Ferrari Special-Edition Pen

Dedicated to race-car driver and automaker Enzo Ferrari, this Montblanc special-edition pen ($1,000) is made of metal, resin and platinum-plated detailing. The pen cap features the dates of Enzo's birth and first racing victory, while the clip is inscribed with his famous phrase: "You cannot describe passion, you can only live it."
---
Ford Lightning Multi-Tool Keychain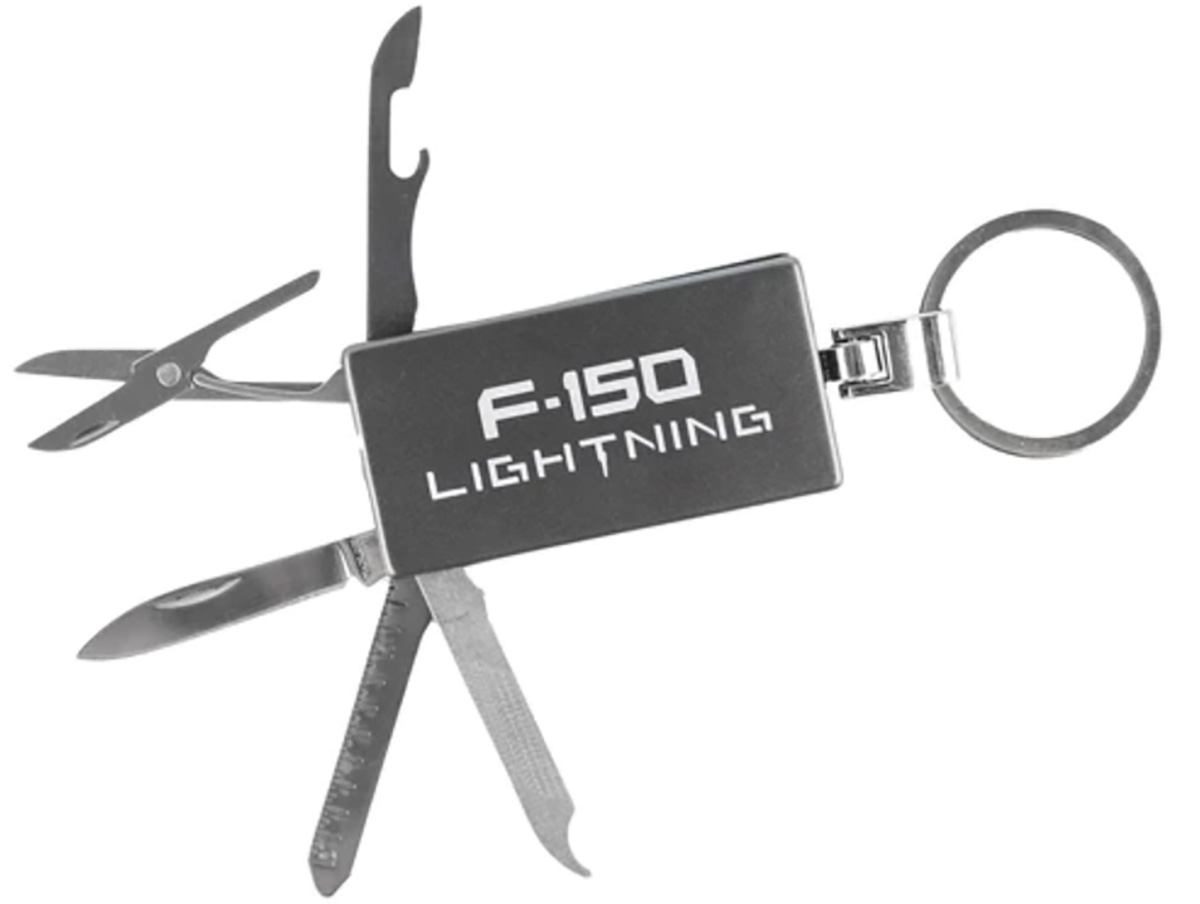 Electric vehicle fans will get a charge out of the Ford Lightning multi-tool keychain ($10), which doubles as bottle opener, scissors, knife, measuring tool and nail file. Made of stainless steel, this keychain is named for the EV version of the Ford F-Series, the best-selling truck in the U.S. for 46 years.  
---
Land Rover Classic Watch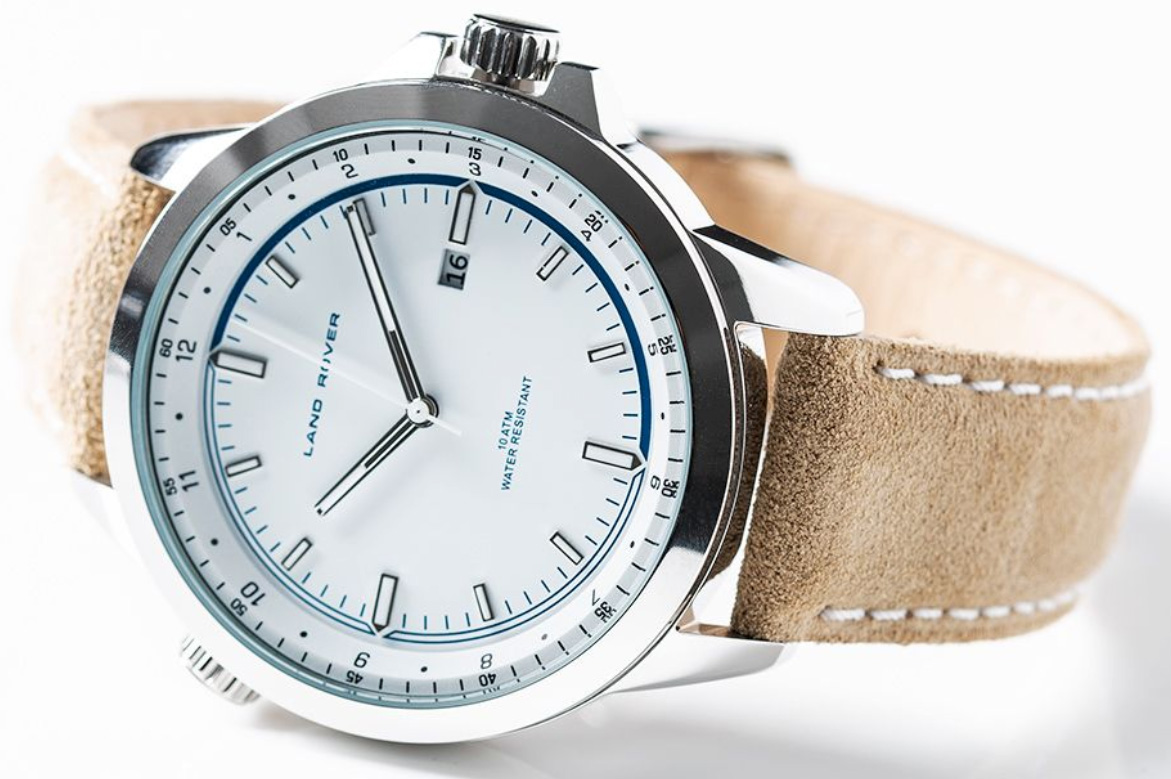 Forget a pricey Rolex, the Land Rover Classic Watch ($207) is all about understated elegance. Features include luminated hands and indices, Land Rover lettering, date aperture, textured Italian leather strap, water-resistant casing, and a rotating outer bezel that can be aligned to a second time zone. 
---
Lexus LX 570 Kiddie Car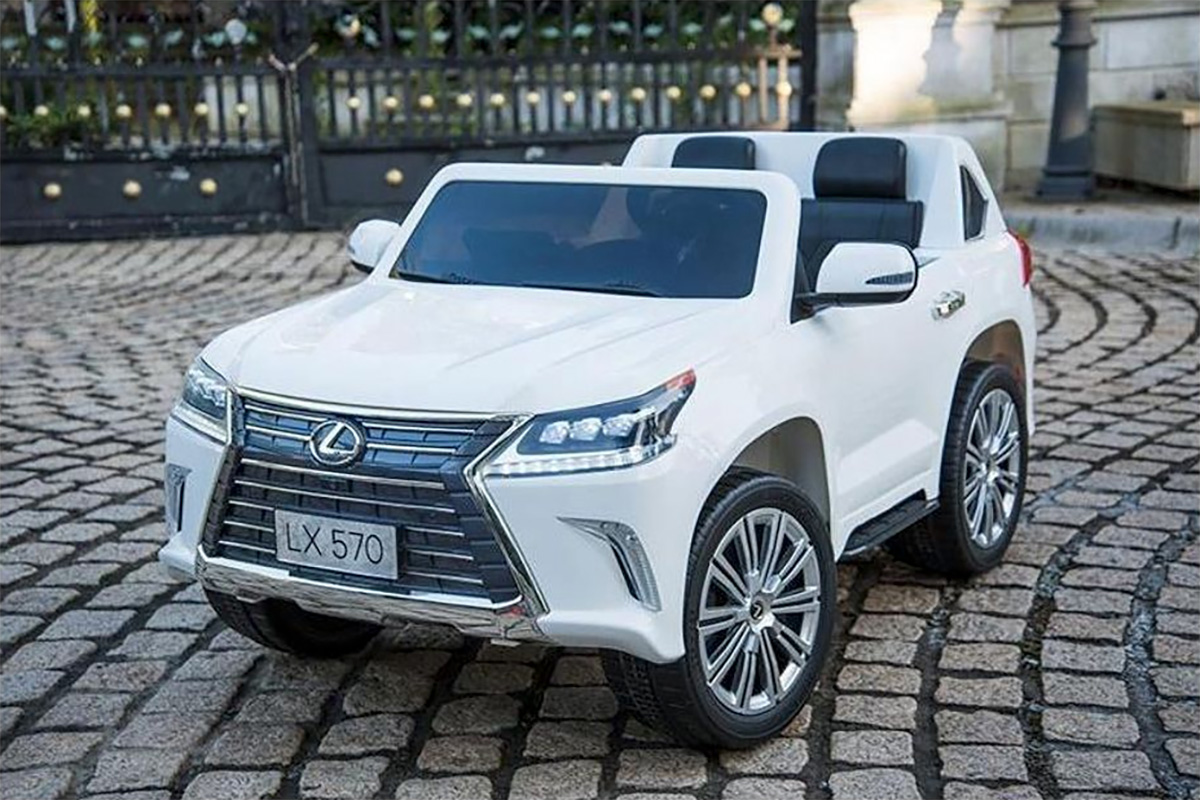 EVs are everywhere, and that includes the battery-powered Lexus LX 570 kiddie car ($695). Built for ages two to seven years old, this ride has a white exterior, chestnut brown interior and working LED lights, doors and seatbelts. With remote control access, the car can be driven manually by children or controlled by parents. Built-in Bluetooth, FM radio, USB and SD port for music are also here. Oh, and there's a real horn to help make sure everybody gets out of the way. 
---
Mercedes Game Kit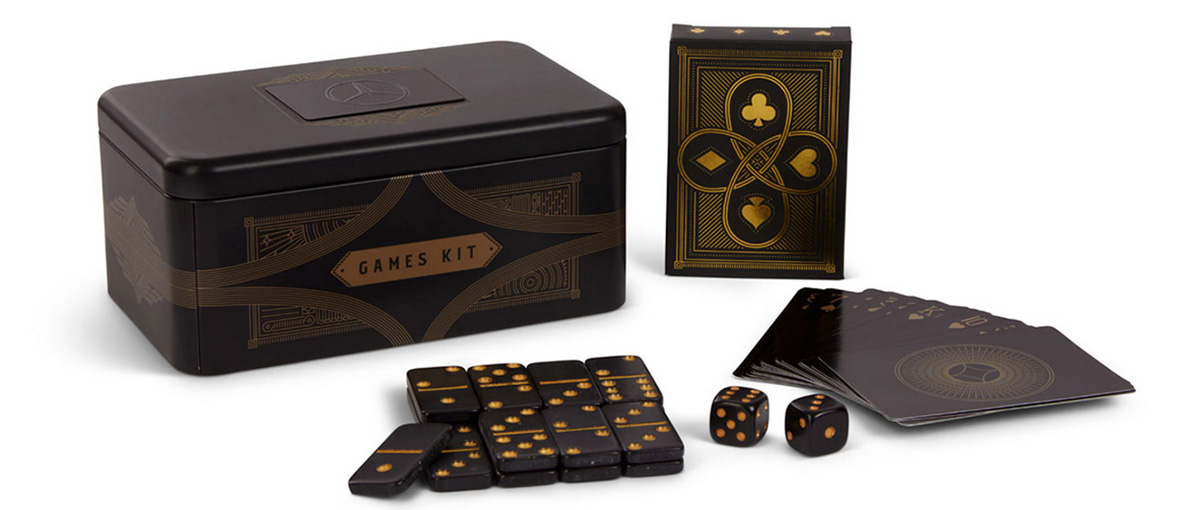 Planes, trains and automobiles…take this Mercedes game kit ($50) anywhere to jazz up your journey. Includes dominoes, dice and playing cards, all in a sturdy metal box. 
---
Toyota GR Supra 'Through the Years' T-Shirt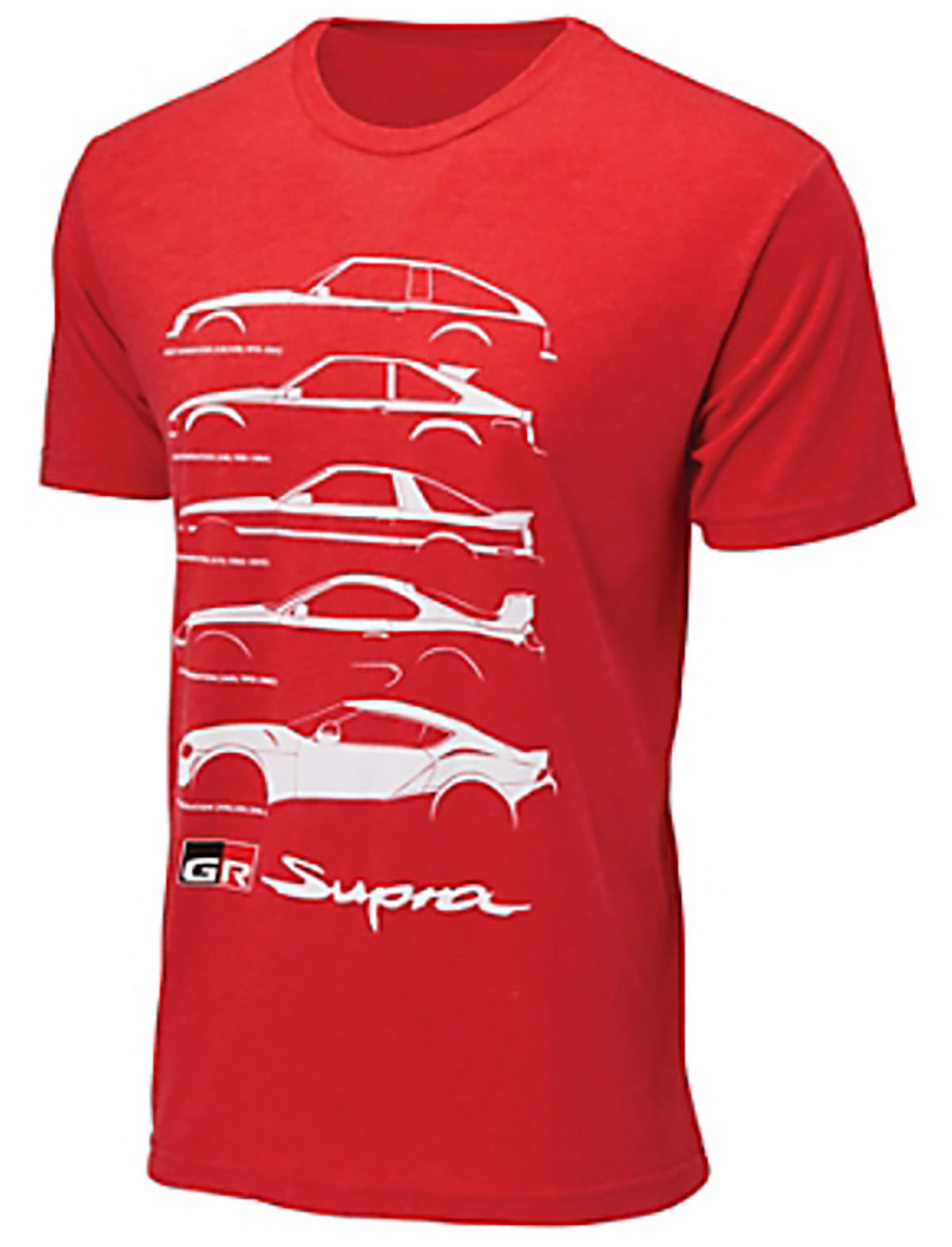 Celebrating Toyota's renowned sportster, the GR Supra "Through the Years" T-shirt ($25) has screen-printed silhouettes of this super coupe from 1978 to today. Made of polyester, cotton and rayon, with tear-away label and side seams. 
---
Cadillac Golf Balls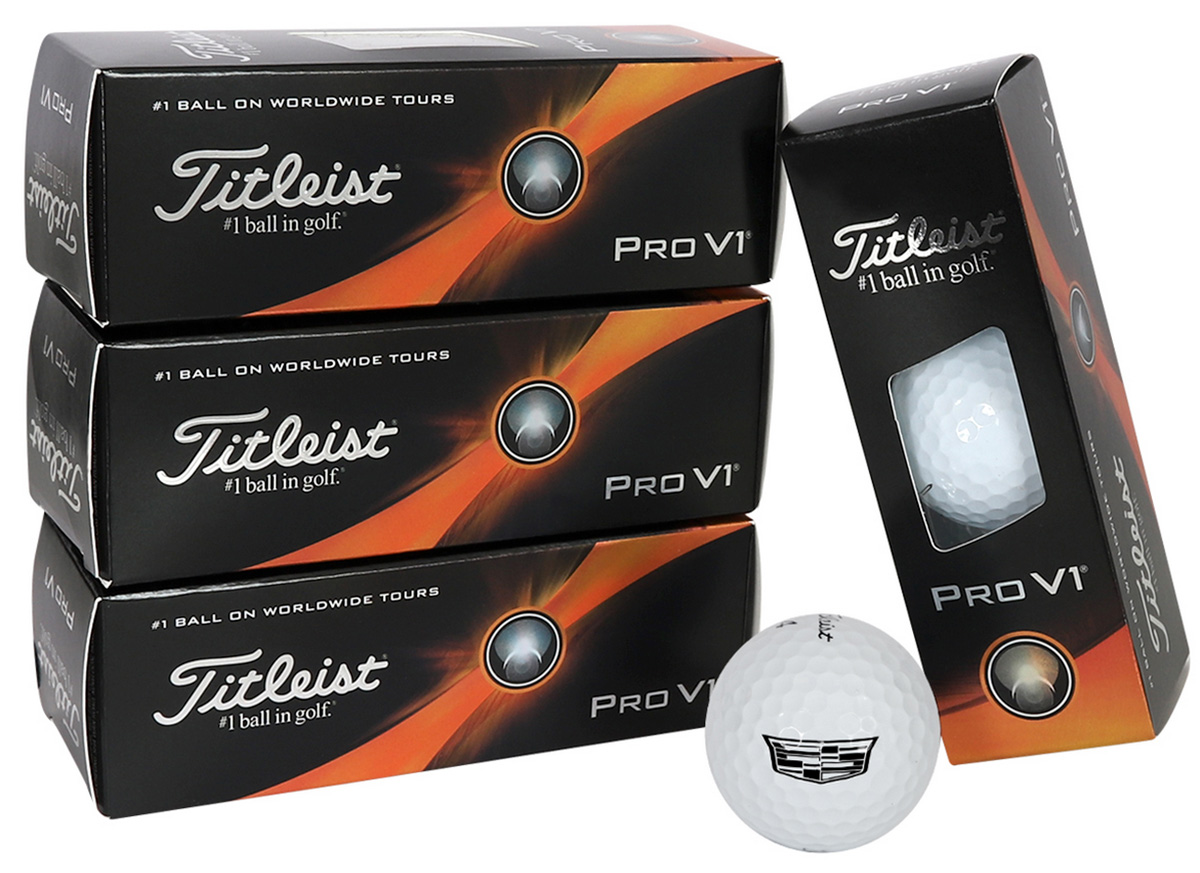 For golfers looking for a Caddy with a capital "C," these Titlest Pro V1 golf balls ($70) sport the Cadillac logo. Softer, quieter and with better game spin than most of the competition, these golf balls are the most popular on the pro tours.
---
Ferrari 250 TR 1958 Lucybelle II Model Car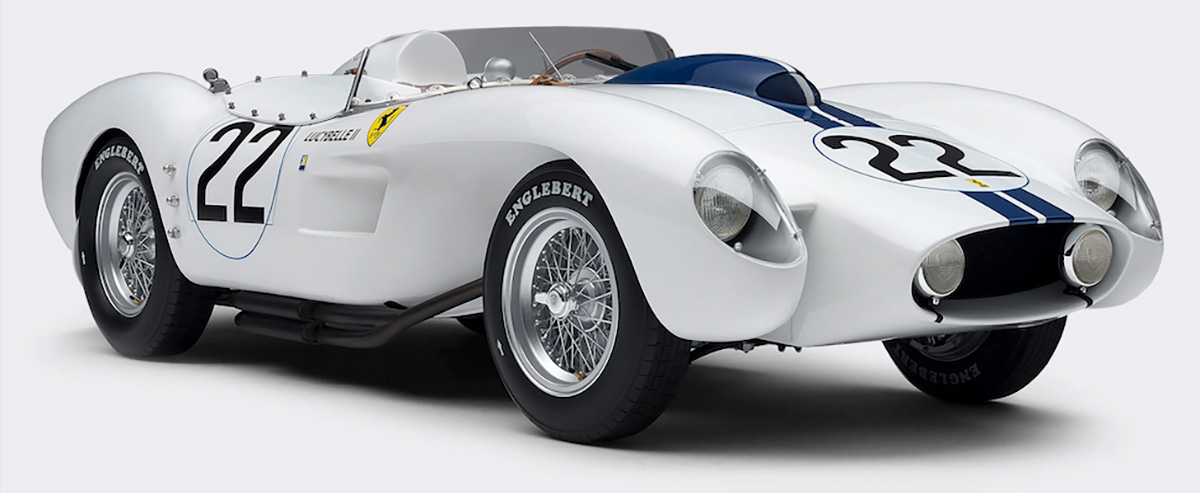 True Ferrari aficionados appreciate how the original 250 TR—named Lucybelle II and driven by American drivers Ed Hugus and Ray Erickson—placed a respectable seventh place at the 24 Hours of Le Mans in 1958. At 24 inches long, this handcrafted 1:8 scale model ($19,995) has thousands of engineered parts (including a trunk that opens and a removable engine cover) to showcase one of the most coveted Ferraris in the world.
Muscle-car maniac: Dodge Challenger SRT Hellcat
You can't beat this one for a last hurrah in a true muscle car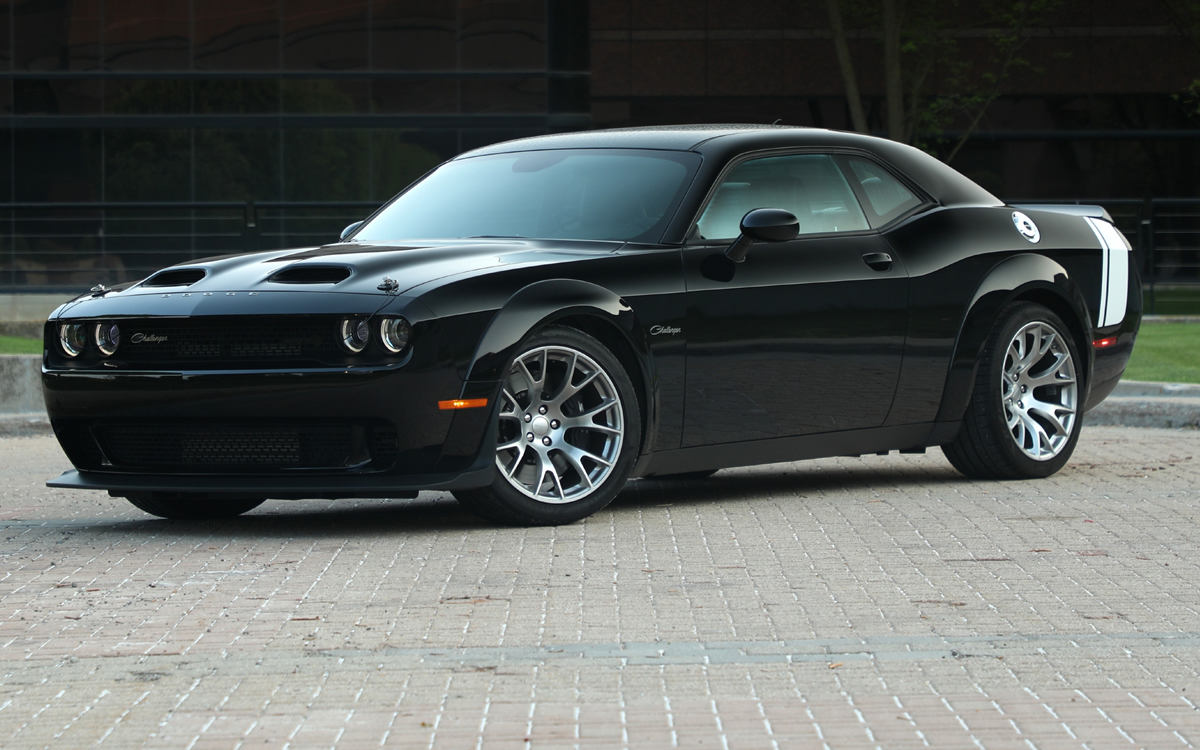 It's hard to forget your first love. For me, it wasn't exactly Danell Leyva or Michael Sam. Yet there was some serious muscle on my primo amore: a Pontiac LeMans 455 sportster.
Sparkly blue. White racing stripes. Twin-scoop hood. Dual exhaust. Feisty engine. Talk about butch points.
I've waxed poetic before about this super coupe, which ferried me all through high school. With tender loving care, I kept my beloved ride in great shape.
Alas, the next owner did not. Soon enough, it was riddled with rust, scrapes and scores of dents. Sigh.
But just last month, bittersweet memories of my first car came back when I tested the 2023 Dodge Challenger SRT Hellcat. This top-of-the-line model boasts hyper horsepower and, seemingly, supersonic speed. There's also an acres-long hood, low-slung seats and a tricked-out, gauge-laden dashboard.
Driving this rad Challenger was a thundering throwback to muscle cars of yore. It certainly got my motor running, and it likely will do the same for you.
But not for long: This is the last year of production before Dodge begins churning out an electric-only version.
Don't get me wrong, I'm all in on EVs. They're fun, fast, and eco-friendly. But if you're looking for a last hurrah in a true muscle car, the Dodge Challenger SRT Hellcat can't be beat.
DODGE CHALLENGER SRT HELLCAT
$73,000
MPG: 13 city/22 highway
0 to 60 mph: 3.6 seconds
Cargo room: 16.2 cu. ft.
PROS: wicked fast, kick-ass looks, wake-the-dead rumble
CONS: almost too fast to handle, oh-so-impractical, final year
IN A NUTSHELL: First, the good news. A base-model Dodge Challenger costs $33,000, or $15,000 below the $48,000 average price of a new vehicle today. With a 303-horsepower V6, this two-door hardtop can scoot from 0 to 60 mph in a respectable 5.3 seconds. Not too shabby.
But hey, why settle for "Glee" or "Modern Family" reruns when you can stream more trendy fare like "Dicks: The Musical," right?
In other words, there are more fabulous Challenger trim levels, each offering more enticing features, styling and power than the next. It all culminates with the SRT Hellcat, which—thanks to an iconic HEMI V8—churns out a ridiculous 807 horsepower and can go faster than many a Ferrari, Lamborghini or McLaren.
Unfortunately, Challenger pricing adds up quickly, especially if you opt for any of the dizzying array of specialty packages, customized paint jobs, interior colors and such. My test car, for example, was an eye-popping $100,000 and included the Redeye, Widebody and Black Ghost configurations. This meant wider wheels and tires, a sportier suspension, larger Brembo brakes, protruding fender flares and a glossy black exterior with white racing stripes across the rear end. The high-test brake calipers, usually bright red, were painted black to highlight the 20-inch silver wheels. For a real retro vibe, there was a circular chrome fuel door that said "FUEL" on the gas cap. The most love-it-or-hate-it feature: the roof, with its funky black-and-gray graphics designed to look like alligator skin.
Production of the Black Ghost is limited to 300 units and is part of Dodge's "Last Call" series, the automaker's celebratory nod to the end of the Hemi combustion engine. These special editions include an under-hood plaque stamped with a Challenger silhouette, as well as the factory location of where the car was built.
Driving such a menacing beast was exciting — and scary. At first, there seemed to be too much muscle under the hood, especially on wet roads when this coupe would easily fishtail. But I quickly learned to step on the accelerator ever so gently to still get plenty of thrills. (As for the racetrack-ready "Launch" button on the dashboard, it went unused—though I imagine pressing it just might have taken me airborne.)
The cabin had a smart, old-school ambience yet was full of modern amenities: dual-zone climate control, smartphone integration, flat-bottom steering wheel with paddle shifters, heated/ventilated seats and more. While there was an optional 18-speaker Harman Kardon stereo, turning on the ignition and listening to the throaty rumble was music enough for my ears.
This is no SUV, of course, so don't expect to haul lots of supplies from Home Dept. But the Challenger does have the most trunk space among sports cars. Split-folding rear seats open up the cargo area even more.
Overall, the Challenger SRT Hellcat was one helluva rush. It offered plenty of speed, sex appeal and ear-splitting screams—from the exhaust pipes, as well as a few of my passengers.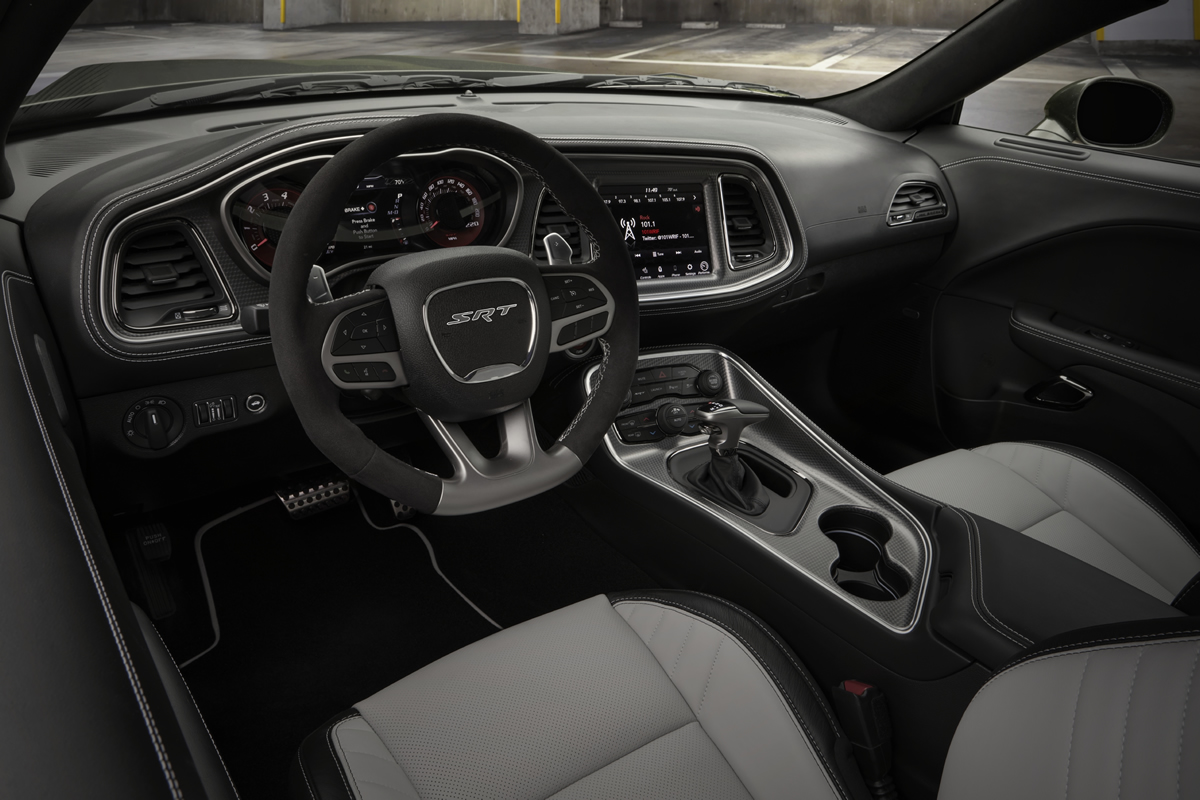 Standout SUVs: Jeep Compass, Subaru Crosstrek
Americans still prefer larger vehicles to sedans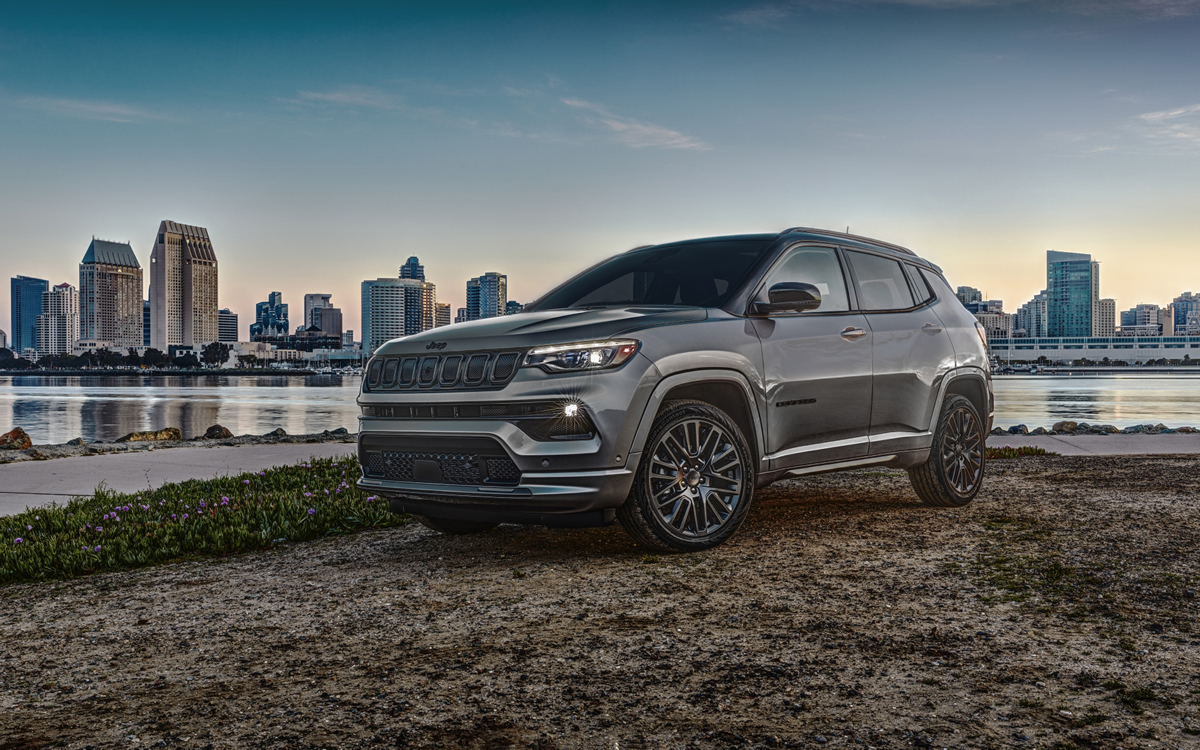 Last year Americans left many old-school chariots in the dust, buying twice as many SUVs as sedans. But while early pioneers like the Jeep Cherokee and Ford Explorer get props for leading the sport-ute charge, today there are more than 170 models. I recently test drove two newish SUVs that kinda-sorta remind me of my Pride bracelet: They make a statement, but at an affordable price.
JEEP COMPASS
$29,000
MPG: 24 city/32 highway
0 to 60 mph: 7.5 seconds
Cargo room: 27.2 cu. ft.
PROS: lots of amenities, good storage, all-wheel drive
CONS: some pricey options, stiff ride, bit noisy cabin
IN A NUTSHELL: Redesigned last year, the Jeep Compass gets a stronger engine for 2023. More power usually means reduced fuel efficiency, but mileage is up almost 10% from the previous model. Another plus: More stowage space, which had been sorely lacking. And all-wheel drive is now standard, so better traction and handling, especially on slick or gravelly terrain.
Despite having chiseled looks like the midsize Jeep Cherokee, the smaller Compass feels lighter and more limber. But while this compact SUV can handle light off-roading, the short wheelbase makes it hard to ignore potholes or speed bumps. In fact, I often had to slow down to a crawl to not seesaw jarringly over them. In other words, any Barbie or Ken wannabes with perfectly coiffed hair will want to stick to smoother surfaces when driving this vehicle.
The well-built cabin is much improved, with higher quality materials. The dash is covered in soft-touch leather—a nice touch—with a 7-inch digital instrument cluster and 10.1-inch touchscreen. Plenty of legroom and headroom in front, but tallish backseat passengers may feel a bit squished.
There are five trim levels, including the top-of-the-line Trailhawk, with more aggressive styling and solid off-road capability. I tested the mid-range Latitude Lux, which costs $5,000 more than the base model but comes with larger wheels, heated seats, and other niceties.
Notable tech features: smartphone integration, Wi-Fi hot spot, Bluetooth, wireless charging, voice recognition, remote start and nine-speaker Alpine stereo.
But it's the list of safety gear that rally wowed me, such as rearview camera, park assist, lane-departure warning, driver-attention monitoring, rear-seat passenger reminder, pedestrian and cyclist detection, blind-spot monitor, forward collision warning with active braking, and—whew!—so much more.
SUBARU CROSSTREK
$27,000
MPG: 28 city/34 highway
0 to 60 mph: 9.1 seconds
Cargo room: 20 cu. ft.
PROS: decent mileage, comfy seats, user-friendly cabin
CONS: poky base engine, so-so storage, plasticky dashboard
IN A NUTSHELL: With so much sport-ute competition these days, automakers seem to be revamping their SUV models each year (not every four to six years, as in the past). This time, the Subaru Crosstrek receives some nifty design flourishes and major cabin upgrades. Compared to the butch Jeep Compass, the curvier Crosstrek looks trés chic. Think boyish Buck versus trendy Eddie on "911."
Based on the nimble Impreza hatchback, the subcompact Crosstrek feels car-like and agile. Two engine choices, but opt for the more potent powerplant so it doesn't feel like you're just treading water. While the Crosstrek is smaller and slower than the Compass, the ride here is smoother and more composed. Higher ground clearance, tighter suspension and quick all-wheel drive system all help, as does a new direct-steering system. Plus, paddle shifters, which I only needed to use once or twice when merging into traffic, provide plenty of extra oomph.
The Crosstrek cabin, which is surprisingly quiet, offers good legroom for passengers in both the front and back. An optional 11.6-inch infotainment touchscreen is mounted vertically, similar to those iPad-like displays found in the Ford Mustang Mach-E and various luxury vehicles.
It says something when my biggest beef with the Crosstrek is the placement of the odometer reset button, which is only a smidge above the remote start button. Both buttons are completely obscured behind the steering wheel, so I was constantly reaching around and pressing the wrong one. A minor annoyance, to be sure. But if Subaru could fix this ergonomic annoyance, then I wouldn't have to listen to my husband claim that the problem is actually my own "user error."