July 16, 2020 at 4:00 pm EDT | by Joe Phillips
Sport coupe superstars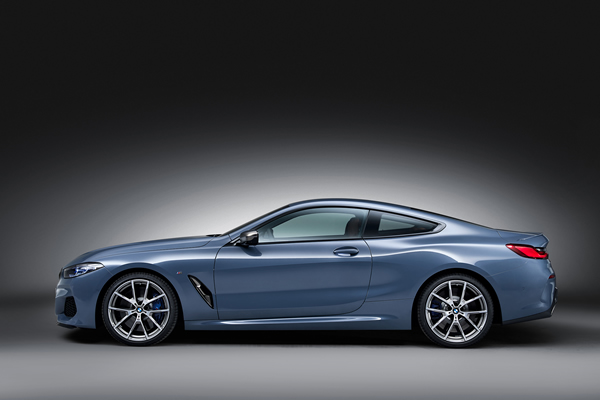 My first car was a 1972 Pontiac LeMans sport coupe, shimmering in Adriatic Blue paint with large white racing stripes on each side. This wasn't a GTO muscle car, though it sure looked like one. And while my car definitely wasn't new, it was new enough for a scrawny 16-year-old kid from small-town Indiana looking to explore the world.
My mother surprised me with this hepped-up hardtop, roaring into our driveway as I finished a weekend of tedious yard work. What I remember most—aside from my annoyed older sister grousing about how her first car was an ugly, unreliable family sedan—was the look of pure joy on my mother's face. I realized then that this sexy coupe allowed her the chance to recapture a bit of her youth.
In the end we all ended up loving this car, which today is considered a classic. That's the power of sporty two-door coupes: They tap into our lust for carefree escape versus the more practical, four-door concerns of having enough passenger room and cargo space.
During these challenging times of a pandemic, I experienced this same footloose and fancy-free feeling when test driving two cutting-edge coupes. Expect them to become revered classics someday.
BMW M850i xDRIVE COUPE

$112,000

Mpg:18 city/25 highway

0 to 60 mph: 3.5 seconds
You know you're in big trouble when your partner of 25 years is jealous of 4,500 pounds of sheet metal. Yet that's what happened with the BMW M850i xDrive coupe. I went on unexplained "errands." Took the long way home from the grocery store. And finally got caught red-handed in the garage—lights out, car windows fogged up—with Eli Lieb. To be fair, Eli was blasting on the 1,400-watt, 16-speaker Bowers & Wilkins surround-sound stereo. But still, I had a problem. I was drawn to the seductive design: low-slung hood, protruding grille and muscular air intakes. Sinewy side panels stretched languidly along this firm fastback, ending with a cheeky rear spoiler. Those come-hither, wraparound headlights beckoned me to open the door, which seemed as long as the car is wide. And then I slid into temptation: massaging seats, glass-crystal gear selector, anthracite headliner and stunning ambient lighting. The meaty steering wheel was full of multifunction buttons and sporty shift paddles. Heated armrests—unnecessary in the summer—were still a pleasant surprise, as were the 12.3-inch digital gauge cluster and 10.25-inch infotainment screen. And a dazzling head-up display included vehicle speed, speed-limit info, nav instructions, collision warning and more. While you can forget about ferrying rear-seat passengers—there's room for a few shopping bags and little else—the backseats fold down, offering cargo room into the trunk. After pushing the start button, a deep, cackling exhaust rumble sounded like a Mustang GT possessed by the Joker. While an eight-speed transmission was silky smooth and the all-wheel drive felt nice and controlled, it was the 523-hp V8 that literally shook my soul. This car rocketed from 0 to 60 mph in a withering 3.5 seconds. That's twice as fast as a Mazda 3 hatchback. Because the Mazda econobox costs about $23,000, I reasoned you could buy five of them for the price of one BMW super-coupe. But then the devil on my shoulder reminded me this would be far too practical.
MERCEDES-BENZ AMG E53 COUPE

$75,000

Mpg: 21 city/28 highway

0 to 60 mph: 4.1 seconds
Compared with the BMW M850i, the Mercedes AMG E53 is a bargain. This high-performance AMG coupe, priced 50 percent less than the slightly faster Bimmer, has a punchy six-cylinder engine that boasts better mileage. Still, the overall design of the Benz is more refined than radical, which may not turn as many heads but still places this roadster toward the front of any valet line—at least when it becomes safe to do so. For now, I enjoyed zipping around town, savoring the sharp steering and superbly tuned suspension. It was easy to bask in the quiet and opulent cabin, with its illuminated door sills, 64-color ambient lighting, backlit HVAC vents and other niceties. And there were plenty of pricey upgrades, including a premium 13-speaker Burmester stereo, active parking system with surround-view camera, and quilted stitching on the seats. During the seemingly brief week I test drove this Mercedes, it quickly became a comforting part of my daily routine. Yet I still couldn't help thinking about the sultry BMW M850i, my affair to remember. Yes, both coupes were exquisite and virtually flawless. Both offered me a taste of fun and freedom. Just please don't ask me to choose.