Vehicles to ride out a pandemic
Take a road trip in comfort and style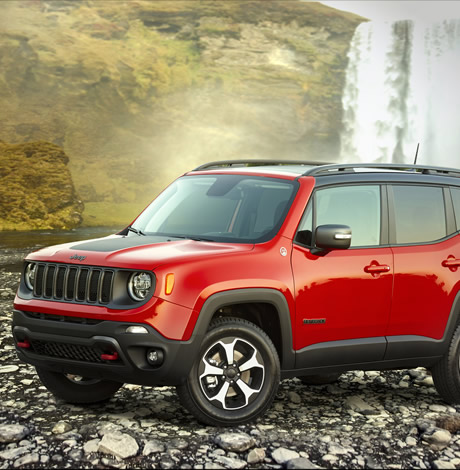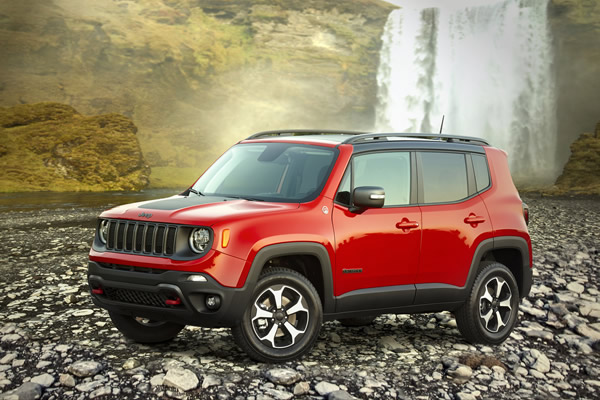 Almost everyone I know is going stir crazy from pandemic-induced cabin fever. But even small—and safe—getaways can help restore some semblance of sanity. At least they have for me. I've taken a few jaunts in test vehicles this year. The three rides below were comfortable and powered by fairly fuel-efficient engines, which meant I could breeze past congested rest areas instead of stressing out about stopping for gas.
JEEP RENEGADE
$24,000
Mpg: 22 city/30 highway
0 to 60 mph: 9 seconds
More a weekend knockabout than a long-trek hauler, the Jeep Renegade is an adult-sized Tonka toy. There's plenty of personality here, starting with the Wrangler-like grille and headlights. Whimsical styling includes square taillamps with an "X" on the reflectors, a paintball splotch to highlight the redline on the tachometer, all-weather floor mats with the profile of a vintage Jeep, and text encircling the ignition switch that reads: "To New Adventures!" The rugged cabin includes lots of hard plastic surfaces, which are easy to wipe clean in this age of coronavirus. Legroom and headroom are decent, though cargo space is limited. And while the suspension is somewhat stiff and the engine less than zesty, Jeeps are all about being tough—and playful. Of the four main trim levels, the Trailhawk is built for off-road thrills: underbody skid plates, raised suspension, hill-descent control, and 17-inch wheels with all-terrain tires. There's even a full-size spare (a rarity these days). While a power sunroof is available, the removable My Sky roof panels were a way to expose the heavens even more. During my time exploring the Maryland and Virginia countryside for a few days, the Renegade was a fun way to escape reality.
LINCOLN AVIATOR
$52,000
Mpg: 18 city/26 highway
0 to 60 mph: 5.4 seconds
The Lincoln Aviator, first launched in 2003 and rebadged as the MKX a few years later, has flown under the radar of most car buyers. I was expecting a similar meh experience with the all-new Aviator for 2020. But then this Cinderella crossover landed in my driveway, and I was hooked: dazzling design, exciting features and competitive price. That's not to say there aren't a few quibbles, such as the clunky push-button gearshift (groan, a shifter in the center console is so much easier to use). But overall, this full-size ride performs gracefully and is outfitted with a mighty 400-hp V6 engine. There's also a clever adaptive-suspension system, which uses a dozen sensors to scan the road then instantly make adjustments so the Aviator can glide smoothly over potholes. With so many luxury features, it's hard to keep track of them all: soft-close doors, heated windshield wipers, 28-speaker stereo, 30-way power/massaging seats and more. Thanks to the 12.3-inch digital instrument cluster and 10-1-inch infotainment screen, you might assume the dashboard was designed with the cockpit of a private jet in mind. Other elegant crossovers, such as the Audi Q7 or BMW X7, offer sportier handling and European cachet. But those Teutonic rides have become rather ubiquitous and usually cost more. After all these years, this is one Aviator that finally stands out.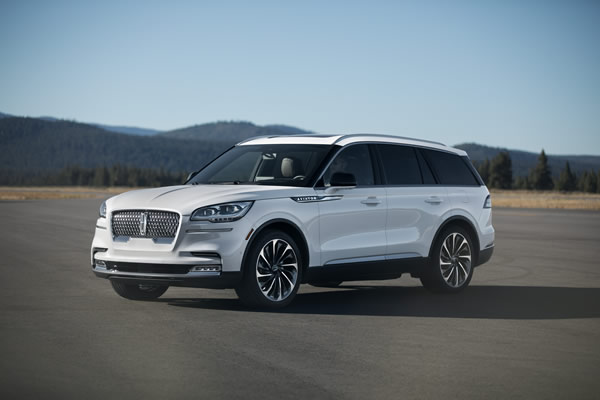 FORD EXPEDITION
$53,000
Mpg: 17 city/24 highway
0 to 60 mph: 6.7 seconds
COVID-19 was just starting to hit the country early this year when I needed to travel to the Midwest for a funeral. Instead of taking a risky 90-minute flight, I opted for the nine-hour drive. The Ford Expedition was my test vehicle that week, and it turned out to be the perfect ride to lift my spirits. Completely redesigned a few years ago, this ginormous hauler handles like it's floating on air. Power running boards automatically deploy when climbing in and out of the vehicle. And the restrained styling, slimmed-down aluminum body and stunning suspension are all reminiscent of Ford's previous stable mate: Range Rover. While the Expedition doesn't have the same level of refinement inside, it certainly has plenty of room. Fold down the second- and third-row seats, and cargo space seems to stretch for miles. For even more capacity, an extended Max body style is nine inches longer. Depending on trim level, there are massaging seats, power-adjustable pedals, motion-activated liftgate and captain's chairs instead of a bench seat in the second row. An optional rear-seat entertainment system features dual displays, DVD player, live-TV streaming and gaming capability. Perhaps most practical were the 15 cupholders, which were perfect for bottles of water—and hand sanitizer.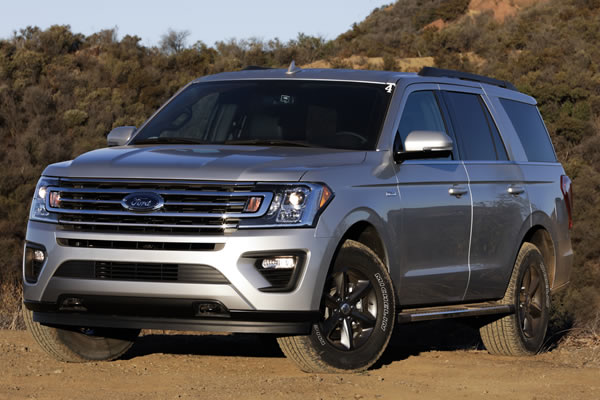 Rides in all sizes
With sky-high gas prices, how much car do you really need?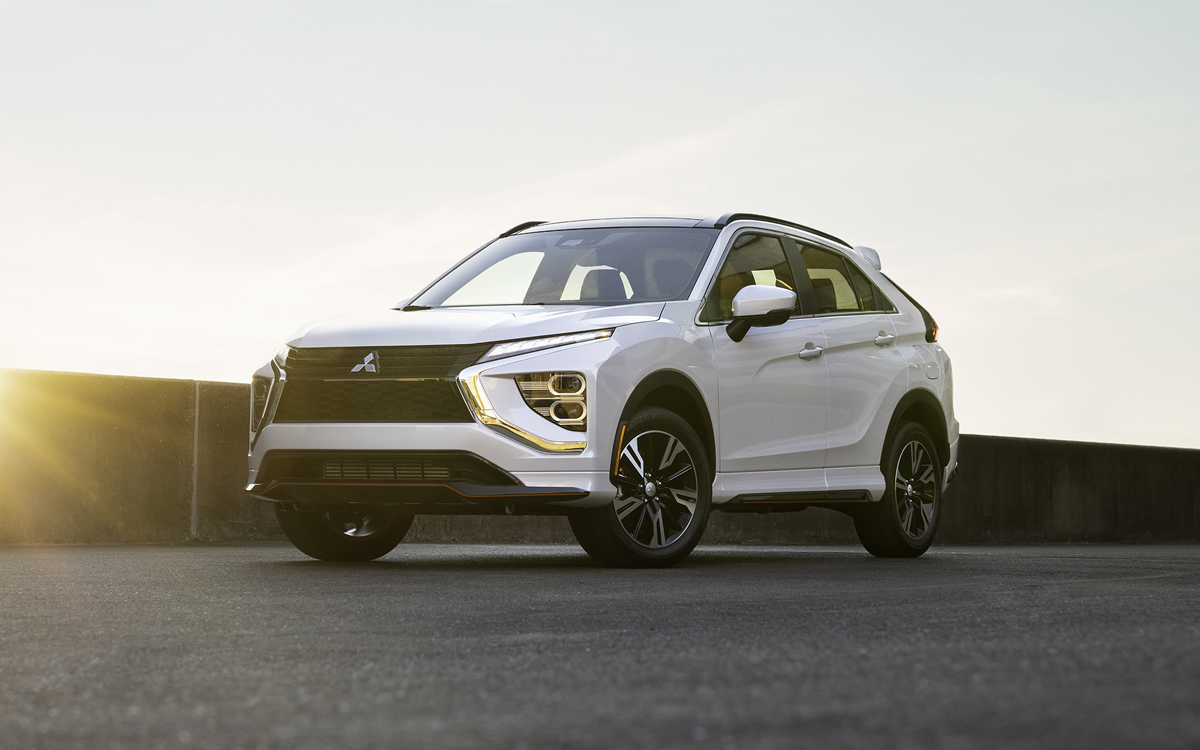 With the current surge in gas prices, many potential buyers are taking a hard look at just how much vehicle they really need. Here's a look at three choice rides in various sizes: small, medium, and large.
SMALL: MITSUBISHI ECLIPSE CROSS
$24,000
Mpg: 26 city/29 highway
0 to 60 mph: 8.6 seconds 
Introduced in 2018, the Mitsubishi Eclipse Cross channels plenty of excitement for those of us still pining for the sporty Eclipse coupe produced between 1989 and 2011. This affordable compact crossover offers similar cocky styling, including a futuristic fascia and tony Lexus-like tush.
But despite the rakish good looks, the acceleration from the four-cylinder turbo is more practical than powerful. And the composed suspension is more amiable than arousing. But the nimble steering and taut cornering are perfect for quick maneuvers during rush-hour congestion and for squeezing into tight parking spaces. The straightforward cabin design comes with faux-aluminum trim and fairly comfortable cloth seats—though the lack of an adjustable lumbar support to cushion my back was a bummer. Some of the many standard features include 7-inch touchscreen, four-speaker stereo, Bluetooth and lots of safety gear: automatic emergency braking, forward collision warning, pedestrian detection, lane-departure warning and rearview camera.
Step up to any of the three other trim levels to add heated seats, smartphone integration, synthetic suede upholstery, power panoramic sunroof, head-up display, additional safety gizmos and more. In other words, despite its budget-pleasing price, the Eclipse Cross boasts plenty of amenities.
MEDIUM: JEEP GRAND CHEROKEE
$41,000
Mpg: 19 city/26 highway
0 to 60 mph: 7.4 seconds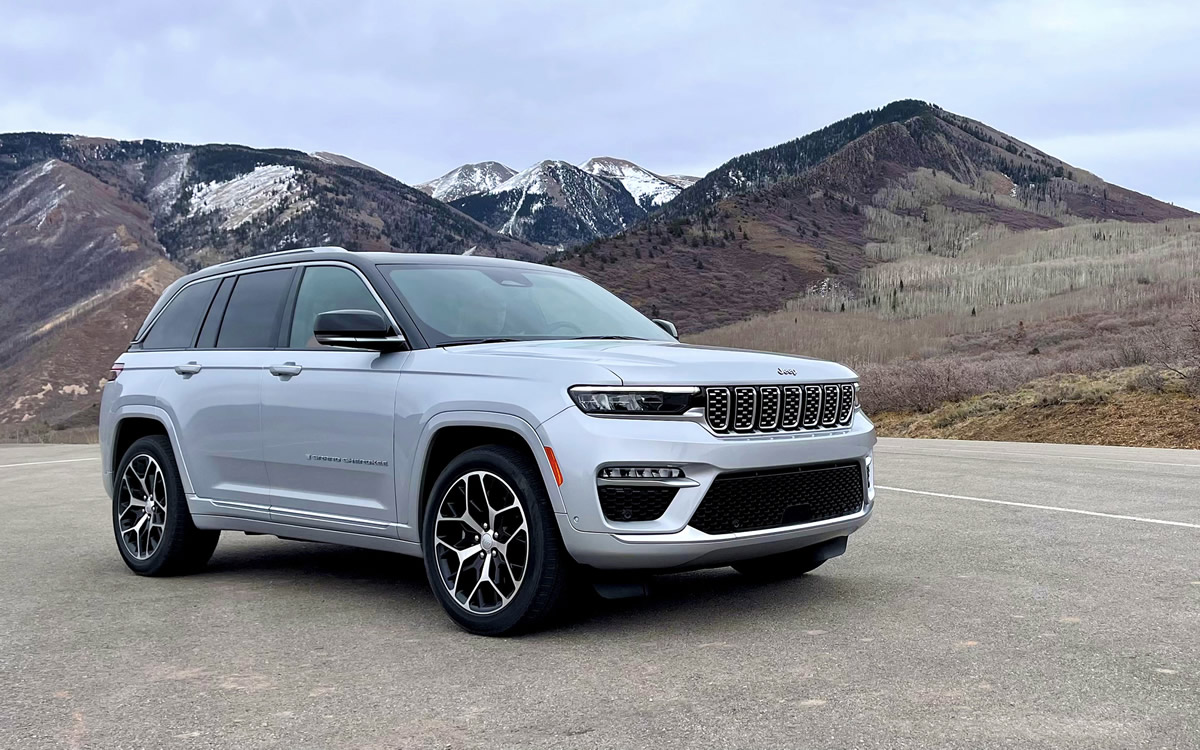 Completely redesigned this year, the Jeep Grand Cherokee now looks more luxe-like than rugged. This could have been a disaster, considering the automaker's reputation for churning out rough-and-tumble rides. Yet despite what is essentially a nod to Land Rover's boxy yet soft-edged styling, this midsizer still retains its true Jeep DNA.
This is evident in the seamless mix of smooth on-road handling with stellar off-road capability. There are more than a dozen trim levels, from the $41,000 base-model Laredo all the way up to the Summit Reserve 4xe PHEV at $77,000. While that's quite a price difference, it shows Jeep's commitment to offering a Grand Cherokee for every buyer personality. Sure, offering so many configurations can be confusing, but it gives drivers the chance to really customize their rides. This includes choice of three powertrains: standard V6, robust Hemi V8 and the fuel-friendly 4xe plug-in hybrid that can travel up to 25 miles on battery power alone.
Inside, there's so much glam you might think this was a high-end Mercedes. Depending on trim level, you can deck out the interior with quilted upholstery, open-pore wood, dual-pane panoramic sunroof, quad-zone climate control, second-row shades and other goodies. For techies, there's a Wi-Fi hot spot, various USB ports, smartphone integration, 10.10-inch infotainment touchscreen and 10.25-inch digital gauge cluster. Call me a hedonist, but I especially liked the massaging seats, premium 19-speaker McIntosh stereo and a rear-seat entertainment system that adds dual hi-def screens with built-in Amazon Fire TV.
LARGE: CADILLAC ESCALADE
$78,000
Mpg: 14 city/19 highway
0 to 60 mph: 5.9 seconds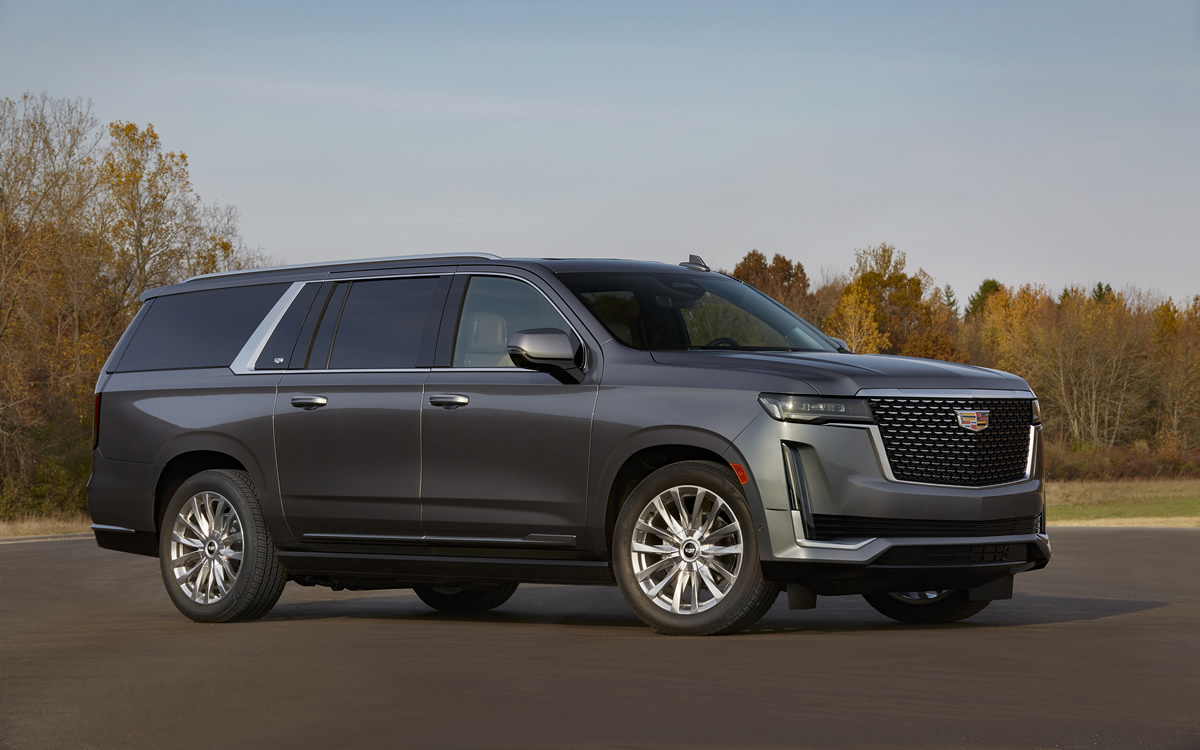 Introduced in 1999, the Cadillac Escalade received a complete makeover last year. The head-turning styling is daring and dramatic, with a massive prow-like hood, severely creased sheet metal, and bold, vertical lighting treatments that would make Thor proud. This colossus is 6 feet, 4 inches tall and tips the scale at a hulking 5,700 pounds—twice the weight of a Mini Cooper.
Yet it's surprisingly spry, outpacing the Mini Cooper by 0.3 seconds when accelerating from 0 to 60 mph. While power comes from a thirsty V8, half of the cylinders are automatically deactivated at cruising speed to reduce gas consumption. A more eco-friendly option is the diesel engine, which gets 50% better fuel economy. (And earlier this month, Cadillac announced its all-electric Escalade is expected by 2024.) I test drove one of the top-of-the-line Platinum models, with a hefty price tag of $105,000. To say this large SUV was oozing luxury is an understatement, with high-end finishes everywhere, adjustable ambient lighting, center console refrigerator, night-vision camera, 36-speaker stereo and rear-seat captain's chairs. Perhaps even more impressive: The front dash has a staggering 38 inches of curved OLED screens, combining the digital gauge cluster, infotainment display and surround-view camera.
Plug-ins with pizzazz
BMW 330e, Wrangler 4xe offer fuel-friendly surprises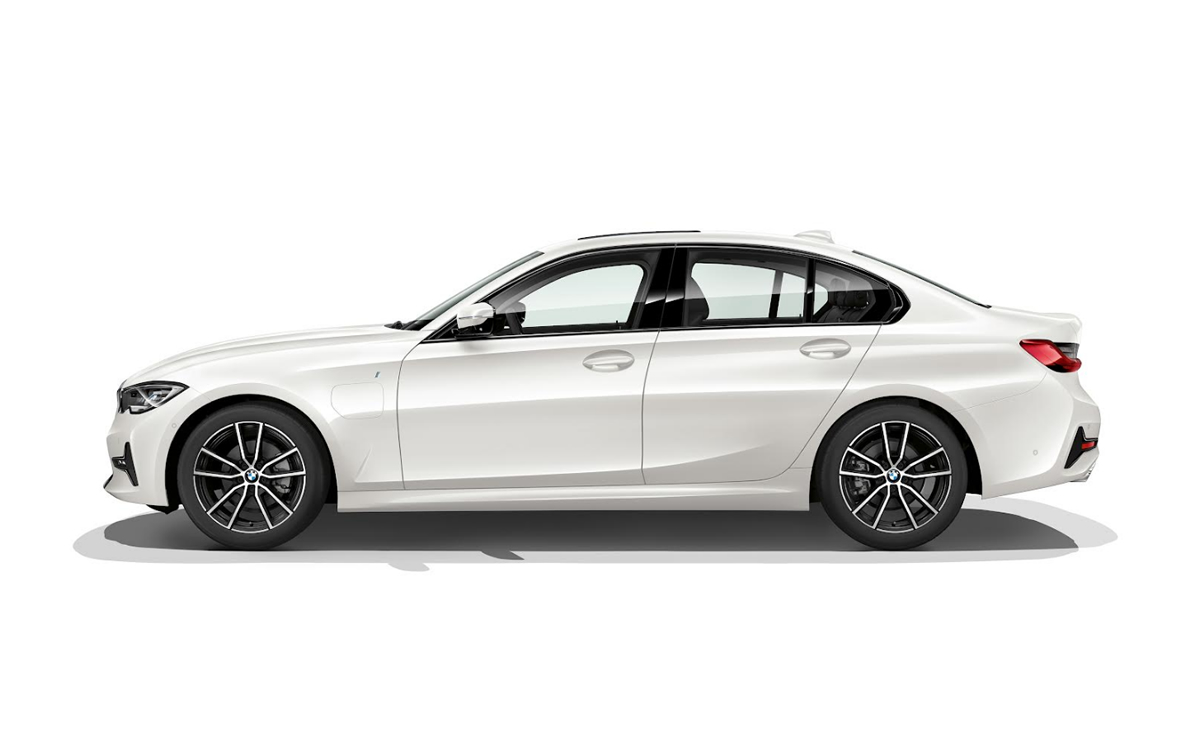 The semiconductor shortage continues to wreak havoc on global vehicle production, so don't expect dealer showrooms to fill up until later this year—or even into 2023. But there is one upside: Many prospective new-car buyers—including me—are using the delay to fully research and narrow down the choice of potential rides. Recently, I test drove two plug-in hybrids at the top of my shopping list. Both turned out to be fun, fuel-friendly and full of surprises.
BMW 330e
$43,000
Mpg: 75 MPGe (electric/gas), 28 mpg (gas only)
0 to 60 mph: 5.6 seconds
BMW—long the gold standard of luxury sport sedans—updated the 330e plug-in hybrid just last year. This compact Bimmer can travel up to 23 miles on electric power alone (20 miles with the all-wheel-drive version), which is about the average number of daily miles driven in our metro area. After that, the gas engine kicks in for a respectable 28 mpg. But two trends are at odds with buying this gas-sipper.
First, everyone seems more charged up about electric vehicles than tried-and-true hybrids. Yet if you've ever had range anxiety (the fear that an EV will poop out before reaching its destination), plug-in hybrids offer the assurance you won't get stranded driving home on some dark, stormy night.
Second, automakers have been quitting sedans as drivers shift toward SUVs. But many of us still appreciate the benefits of sedans: lower ground clearance for tight cornering, reduced weight for nimble handling, and thinner roof pillars for better rear-view visibility. This was true in the 330e, which is every bit as fun to drive as its stellar 300i gas-only sibling. I found the lickety-split acceleration and taut ride to be exhilarating. Gearheads will wish there was a manual transmission for even more of a rush. Inside, the cabin boasts beaucoup features: sleek moonroof, tasteful ambient lighting, impressive faux-leather upholstery, 10.25-inch touchscreen and large 12.3-inch digital instrument cluster. While I liked the voice-command feature, the optional gesture control for the infotainment system could be a bit touchy—especially for those of us prone to talking with our hands.
More than once, my hand gestures accidently cut off the phone in the middle of a call or interfered with the stereo. Still, being able to change the audio volume simply by twirling my fingers was pretty cool. As for parking, the 330e is easy to fit in the tiniest of spaces—much to the delight of my partner Robert but not to the testy pickup driver who I outmaneuvered for a primo spot. I also liked how the 330e can be fully recharged in less than an hour using a 240-volt charger. But the biggest plus appeals to my penny-pinching DNA: This BMW not only saves money at the gas pump, but it's also priced less than most other plug-in hybrids.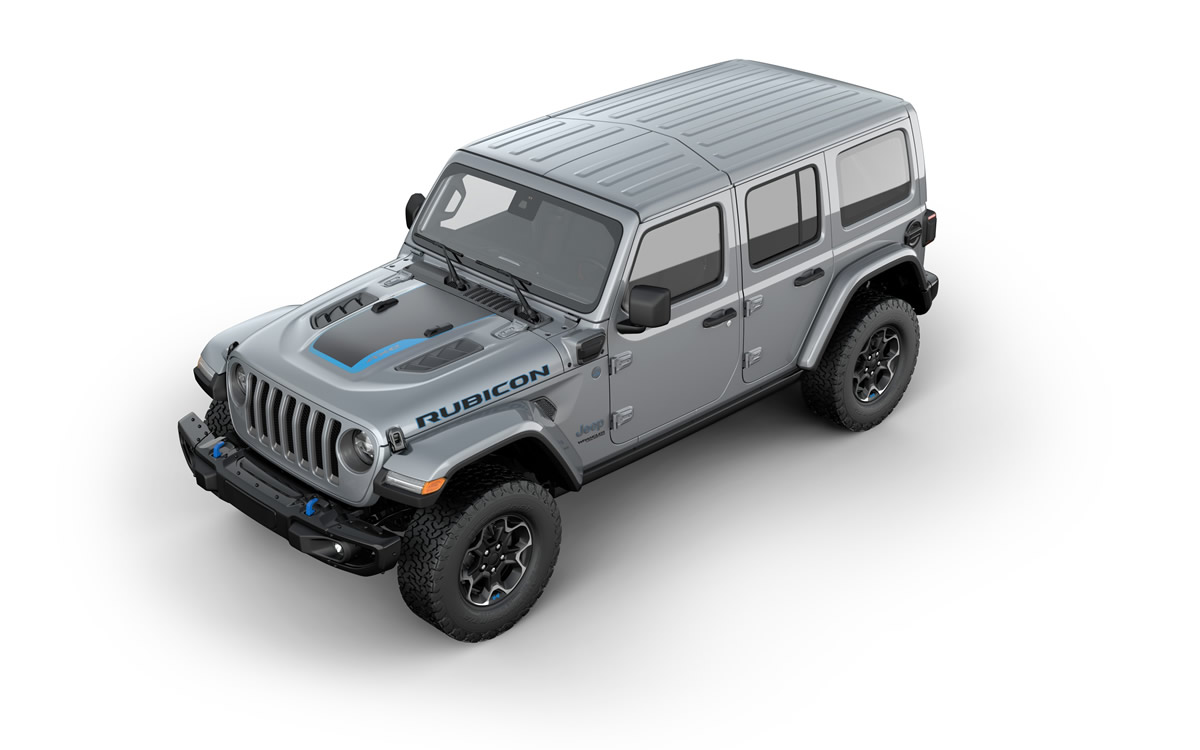 JEEP WRANGLER 4xe
$54,000
MPG: 49 MPGe (electric/gas), 20 mpg (gas only)
0 to 60 mph: 6.5 seconds
Talk about gay icons, the Jeep Wrangler has been a popular vehicle with LGBTQ drivers for decades. Yes, there's the rugged butch factor. But the automaker also has been a strong ally of our community. At last year's Motor City Pride parade in Detroit, for example, the grand marshal rode in an all-new Jeep Wrangler 4xe decked out in rainbow colors and messages of hope written on the body panels. Alas, my test vehicle wasn't quite so festive, but it still turned heads.
That's because this four-door Wrangler is Jeep's first plug-in hybrid, with a gutsy four-cylinder engine and efficient electric motor that together crank out 375 horsepower. That's more oomph than in most Jeeps, except those with pricey gas-guzzling Hemi engines. The 4xe has an all-electric range of 22 miles, after which it gets 20 mpg. City driving is surprisingly smooth and delightful, with my keister thankful for the gentler-than-expected suspension when tackling potholes.
For an experience that's more au naturel, you can remove all the doors and part or all of the top. Most times, I just removed the two roof panels over the driver and passenger seats, then stowed them in the back. The interior looks like any other Wrangler, which today is much more comfortable and amenity-laden than any of its forebears. But insulation is barebones, which means the cabin's decibel rating is definitely not in the whisper-quiet category. As for the lithium-ion battery pack, it's mostly hidden beneath the rear seats but also cannibalizes a few inches of the cargo compartment. Despite costing some $9,000 more than a traditional gas-engine Wrangler, the 4xe qualifies for a $7,500 federal tax break and certain state tax credits that ultimately may help you break even. That's another reason to appreciate this refined macho-mobile: It's easy on the eyes, the environment and your wallet.
Chi-chi crossover SUVs
Say goodbye to barebones econoboxes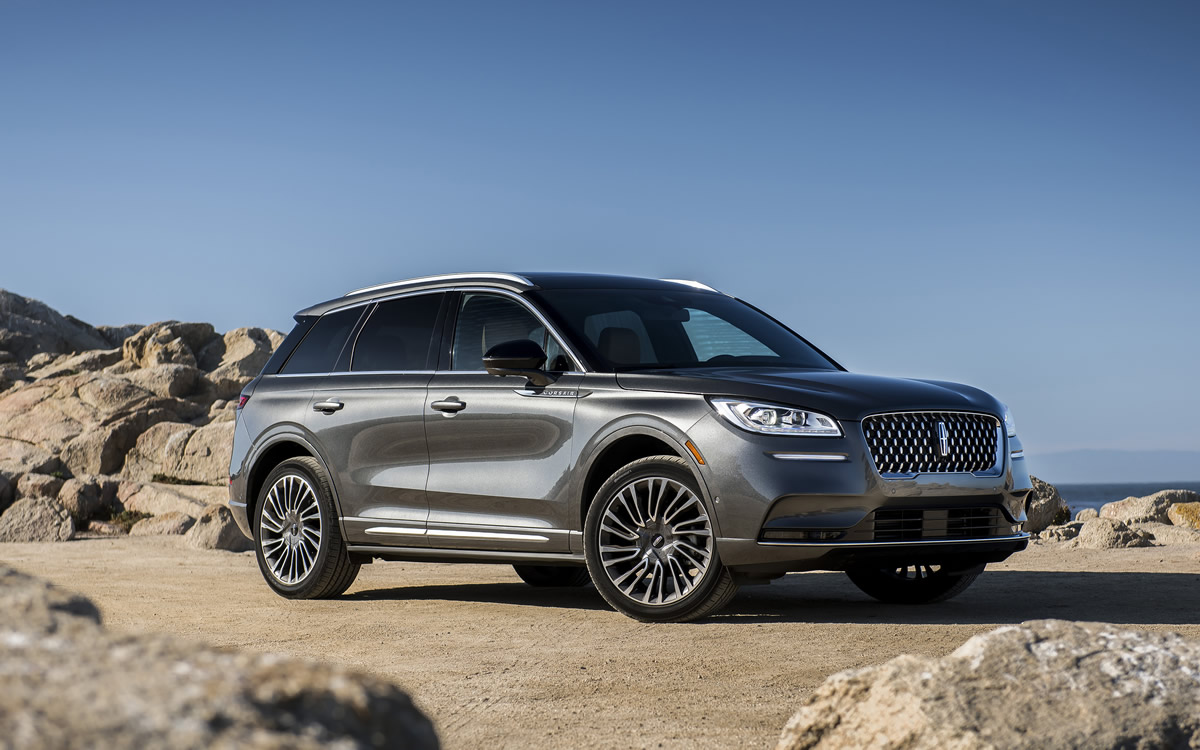 LINCOLN CORSAIR
$37,000
Mpg: 22 city/29 highway
0 to 60 mph: 6.1 seconds
Back in the day, Oldsmobile tried to rebrand itself with corny commercials featuring celebrity icons. Trouble was, not even William Shatner, Ringo Starr or even the automaker's catchy tagline—"Not Your Father's Oldsmobile"—could overcome the lackluster vehicle lineup. But not so with Lincoln. Hunky Matthew McConaughey has boosted sales of the luxury brand for eight years now. His quirky rhapsodizing of all things Lincoln is bolstered by increasingly stylish and innovative people pleasers.
This includes the Corsair, a compact SUV introduced just two years ago. As if tempting fate, this is the same name as the full-sized sedan and coupe produced back in 1958 by Ford's ill-fated Edsel division. But today, with chiseled features and space-age gizmos, this new Corsair is likely to be around for generations. Lincoln SUVs tend to emulate Lexus in styling and creature comforts. The Corsair looks sportier—think Audi Q5 or BMW X3—though without the grippy handling and tight cornering. But that's OK, because the result is a smooth and pampered ride—a big plus on long-distance trips.
Three trim levels, including a top-of-the line Grand Touring plug-in hybrid. I test drove the mid-level Reserve, with all-wheel drive and oodles of standard features: panoramic sunroof, hands-free liftgate, LED fog lamps, auto-fold side mirrors, 14-speaker Revel stereo and more. Tons of options, and those 24-way, perfect-posture seats are particularly fine. To avoid feeling dazed and confused with so many drivers emerging from the pandemic, there's also a head-up display and a Co-Pilot360 Plus package with surround-view camera and automated parking. Impressive crash-test scores are a bonus, as is the long powertrain warranty (six years or 70,000 miles). As for value, the Corsair is built on the same platform as the popular Ford Edge, which is priced just slightly less. Yet this Lincoln exudes all the flair and luxury of high-end vehicles costing so much more.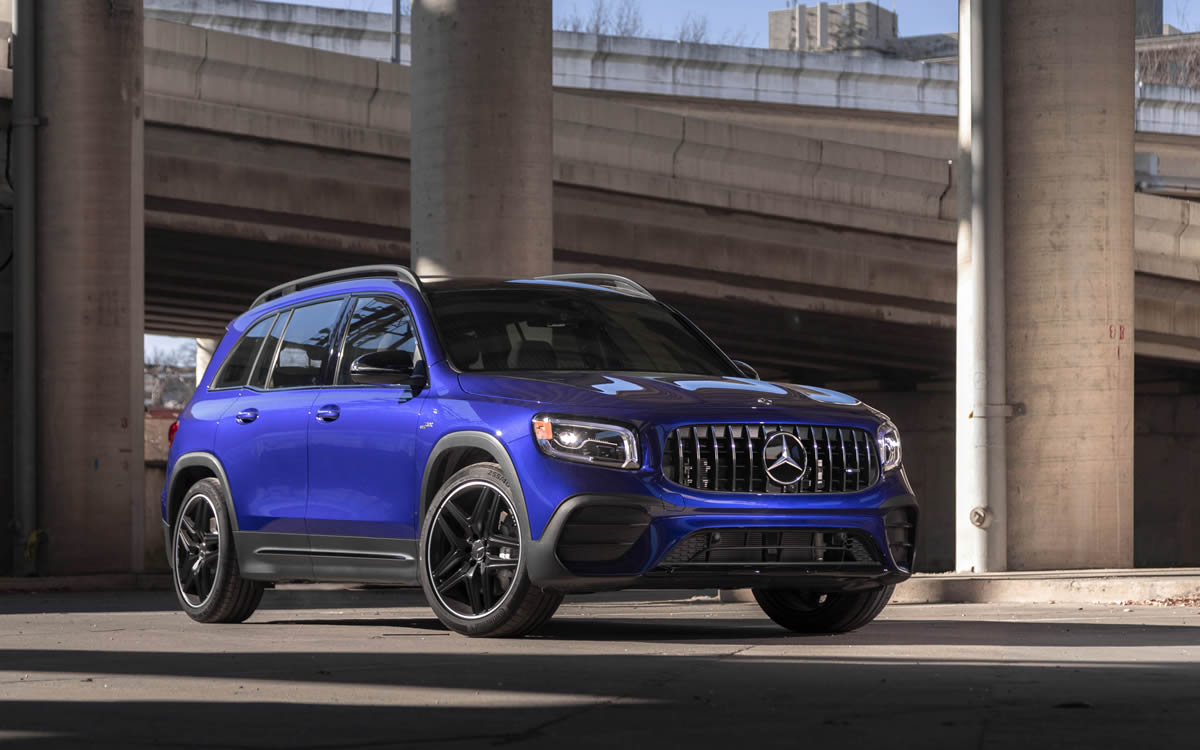 MERCEDES AMG GLB35
$51,000
Mpg: 21city/26 highway
0 to 60 mph: 4.9 seconds
Like Jon Hamm, the voice of Mercedes for over a decade, the renowned German automaker is well endowed with notable attributes. But while the actor's calming voice is in sync with the rich aura of a genteel Benz, that's not the case with the hellfire AMG GLB35 compact crossover. This sporty rabble-rouser—with plucky styling, screaming exhaust note and a fierce 302-horsepower turbo engine—is more in tune with, say, the grit and gumption of Megan Rapinoe.
Sure, the basic GLB is just fine, but this AMG high-performance model boasts brushed stainless-steel pedals, silver chrome paddle-shifters and a flat-bottom steering wheel. What's more, the crisp steering, lithe handling and taut braking tugged at my boy-racer heartstrings each time I slipped behind the wheel.
A tall cabin allows for plenty of headroom, and there's a decent amount of cargo space for such a small vehicle. But while a third seat can be ordered, I'm not sure anyone would want to perform the contortions necessary to sit there. Along with the sassy attitude, the GLB35 is still plenty classy. LED headlights and taillights come standard, as do rain-sensing wipers, dual-zone automatic climate control and ambient lighting that can be customized with choice of 64 colors. There are two large, 10.25-inch digital displays: one for the instrument cluster and the other a touchscreen for the infotainment system. And some $10,000 in options include panoramic sunroof, 12-speaker Burmester stereo, logo puddle lamps, real-wood trim and other goodies. Overall, the GLB35 is a rebel with a cause: part tuner car, part pocket rocket and, above all, nonstop excitement.