August 7, 2020 at 8:00 am EDT | by Kaela Roeder
Calendar: Aug 7-13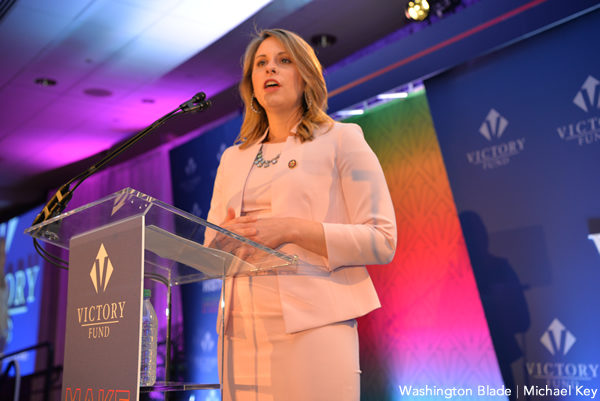 Friday, Aug. 7
The Songbyrd is kicking off their outdoor dinner and movie series with a screening of "Purple Rain" at 9 p.m. tonight. Seating is limited and registration is required in advance. Only patrons over 21 are allowed, and there is a $25 minimum spend per table. Details at songbyrddc.com/events.
Saturday, Aug. 8
Rainbow Families' Virtual Family conference is today and tomorrow. The conference offers more than 25 workshops on varying topics, including pathways to parenthood, race and diversity in families, guidance for parents, financial, legal and other important subjects. Registration is $35. Learn more at rainbowfamilies.org.
Seeing America with Megan Rapinoe is premiering on HBO at 10 p.m. ET tonight. The soccer star and known advocate will host a conversation with Rep. Alexandria Ocasio-Cortez (D-NY), Pulitzer Prize-winning journalist Nikole Hannah-Jones and television host Hasan Minhaj on the "challenges we face as a nation." Learn more by visiting hbo.com/specials.
Sunday, Aug. 9
Yoga for Black Lives Matter is hosting an outdoor power Vinyasa-style class focused on traditional yoga postures and foundational and grounding poses on today at 7:30 p.m at the National Museum of African American History and Culture. Tickets are $25, but attendees can donate as little as $5.50. Proceeds from this session will be donated to Movement for Black Lives. More classes are scheduled to be held every few weeks until Sept. 27. Details at the respective Eventbrite page.
Monday, Aug. 10
The National Gallery of Art has reopened the ground floor exhibits from 11 a.m. to 4 p.m. daily. Free, timed passes will be required for entry, and attendees are encouraged to arrive within their 30-minute entry time. Details at nga.gov/visit/reopening.
Tuesday, Aug. 11
The National Museum of Asian Art is hosting virtual a 30-minute online meditation class today at 12:15 p.m., as well as each week led by Washington-based meditation teachers. All are welcome, and no previous experience is required. Details at asia.si.edu/events.
Wednesday, Aug. 12
Join Busboys and Poets for a socially distant "surprise" feature movie night tonight and every Wednesday at 6 p.m. at the business' Shirlington location. Attendees can pre-order their food for contactless ordering. Registration is required on Eventbrite, and the event is free. Learn more by visiting busboysandpoets.com/events-list
Thursday, Aug. 13
Former Congresswoman Katie Hill is set to discuss her new book "She Will Rise" streamed through P&P Live! with Politics and Prose Bookstore tonight at 6 p.m. There is no set ticket price, but a donation of $5-$10 is suggested. In this book, Hill details personal experiences with misogyny and double standards in politics. Visit politics-prose.com/event to learn more.