Calendar: Aug. 21-27
Events in the week to come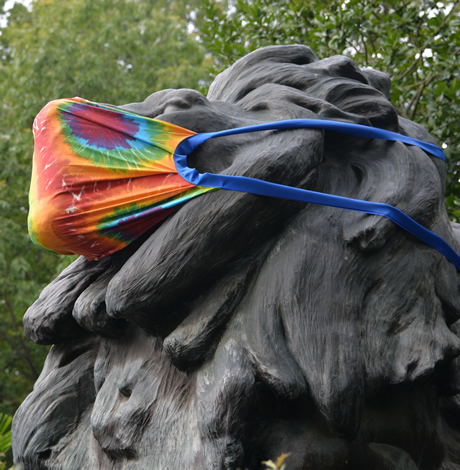 Friday, Aug. 21
The DC Area Transmasculine Society is hosting a Trans Art Sale now until Aug. 31 at 11:59 p.m., an art showcase for trans artists to bring visibility to their work and to help raise money for trans-led organizations. Participating artists have agreed to sell their work to buyers who pledge the highest donation to the DC Area Transmasculine Society. Details at dcats.knack.com/transartsale.
Saturday, Aug. 22
Join the DC Center and volunteer with Food and Friends today, an organization that prepares and delivers meals and groceries to people living with HIV, cancer and other life-challenging illnesses every fourth Saturday of every month from 9 a.m. to noon. Duties include peeling, dicing, portioning, sorting, bagging and labeling. Details at thedccenter.org/events.
Sunday, Aug. 23
Summer Restaurant Week, presented by the Restaurant Association Metropolitan Washington, is live and runs until Aug. 30. This year, the event has expanded to include a to-go program with a variety of family-style offerings as well as alcoholic options available over the two weeks. Details at ramw.org/restaurantweek.
Monday, Aug. 24
The Smithsonian National Zoo has reopened. Visit the zoo today from 8 a.m. to 4 p.m. with crowd restrictions and time entry passes. Details at hnationalzoo.si.edu.
Tuesday, Aug. 25
The Smithsonian Associates Streaming series will present the Retelling Homer's Iliad and Odyssey tonight at 6:45 p.m. Classical archeologist Frederick Winter will analyze the Iliad and Odyssey and examine the Greeks' experiences of war from the perspective of the latest scholarship and archaeological findings.
Wednesday, Aug. 26
Mayor Muriel Bowser, the Mayor's Office on Women's Policy and Initiatives and the DC Commission for Women will virtually celebrate the 6th Annual Women's Equality Day Celebration tonight at 6 p.m.This event celebrates the day women were granted the right to vote on August 26, 1920, when the 19th Amendment to the US Constitution was certified as law. Attendees are asked to wear something yellow or white to show support. Admission is free. Details at communityaffairs.dc.gov/events.
Thursday, Aug. 27
Become skilled in Creating Safe Spaces for LGBTQ Youth Experiencing Homelessness, an online training by the Mayor's Office of LGBTQ Affairs, DHS, SMYAL and Casa Ruby today from 10 a.m. – noon. This workshop is for Washington-area youth service professionals to gain knowledge about LGBTQ DC laws, LGBTQ homeless youth legislation and more. Login credentials will be sent to participants 48 hours prior to training. Details at the respective Eventbrite page.
Rayceen Pendarvis hosts District of Pride Showcase
Mayor's Office celebrates resilience of D.C.'s LGBTQ community with night of entertainment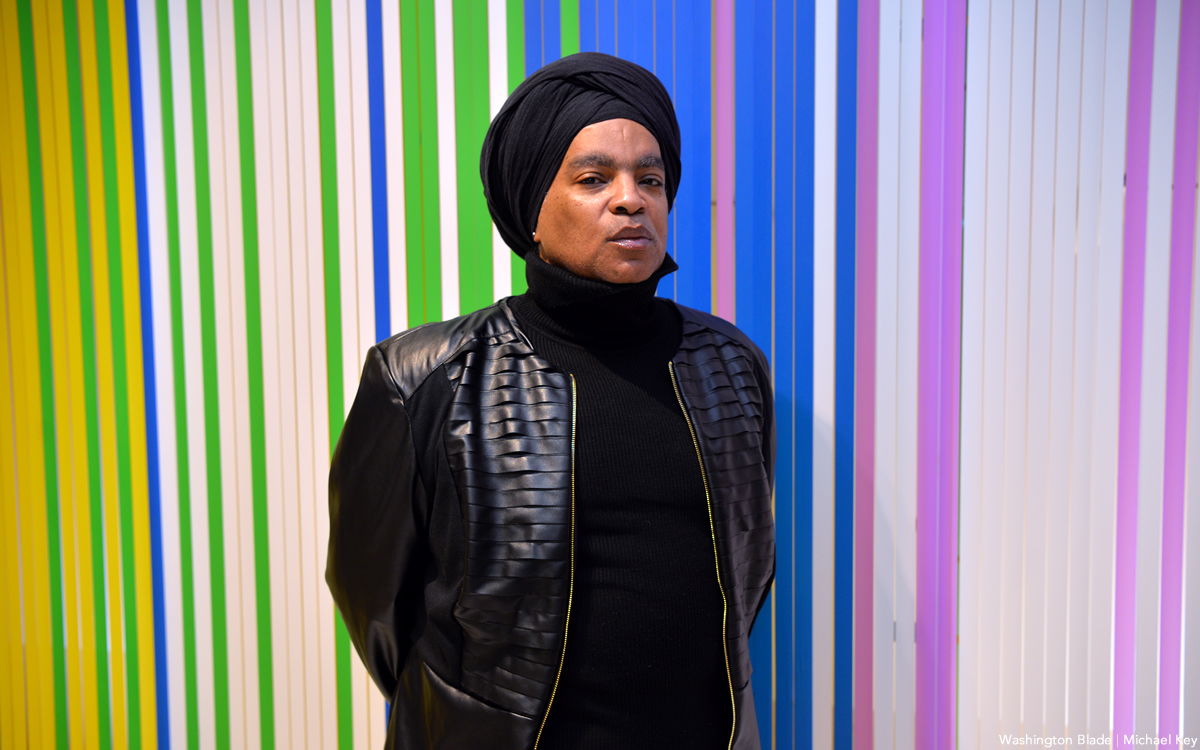 The Mayor's Office for LGBTQ Affairs will host "The District of Pride Showcase" on Thursday, June 30 at 7 p.m. at Lincoln Theatre.
This event is to celebrate the resilience of D.C.'s LGBTQ community with a night of entertainment and performances that will feature the diverse queer talent.
This event will be hosted by Rayceen Pendarvis, with announcer Krylios, featuring DJ Honey. There will also be a performance by "Real Housewives of Potomac" star Candiace.
This event is free and more details are available on Eventbrite. 
Mayor's office to celebrate older LGBTQ individuals
District of Pride: Seniors Brunch on Monday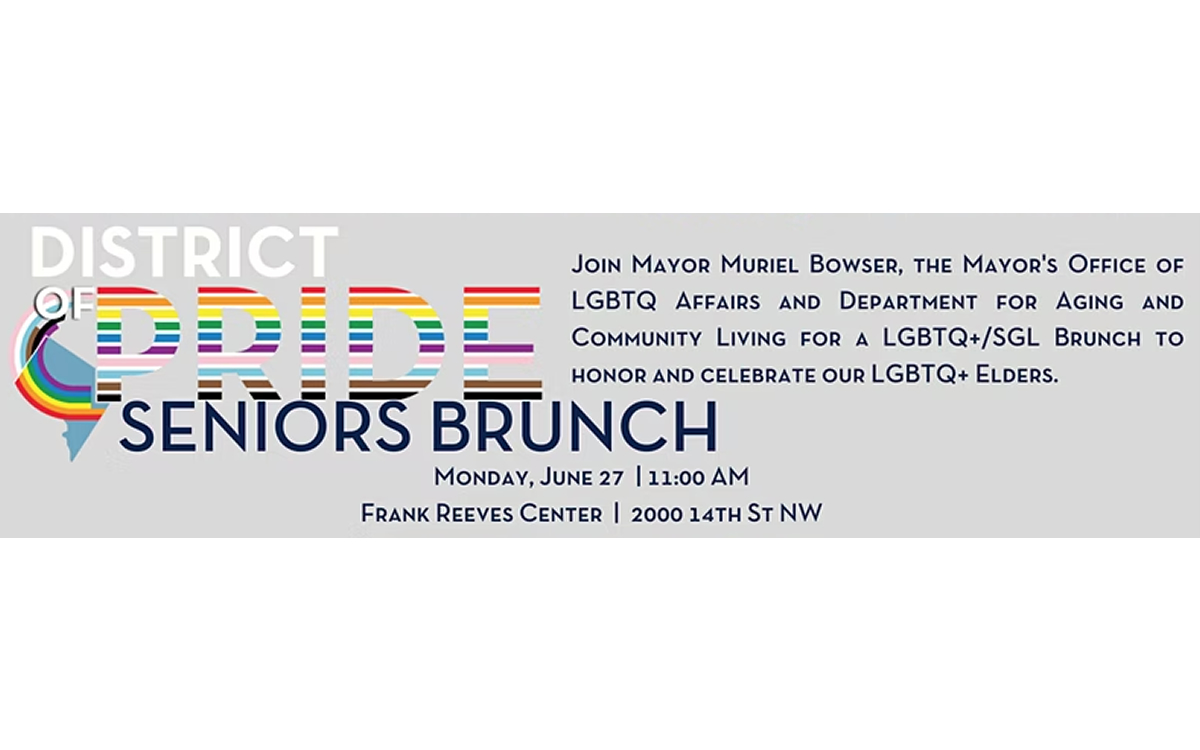 The Mayor's Office for LGBTQ Affairs will host "District of Pride: Seniors Brunch" on Monday, June 27 at 11 a.m. at Frank D. Reeves Center of Municipal Arts.
This event is a celebration of Pride and a "thank you" to the District's senior community members for their contributions to the LGBTQ+ community.
This event is free and more details are available on Eventbrite.
10 LGBTQ events this week
Drag, parties and Night Out at the Nationals among attractions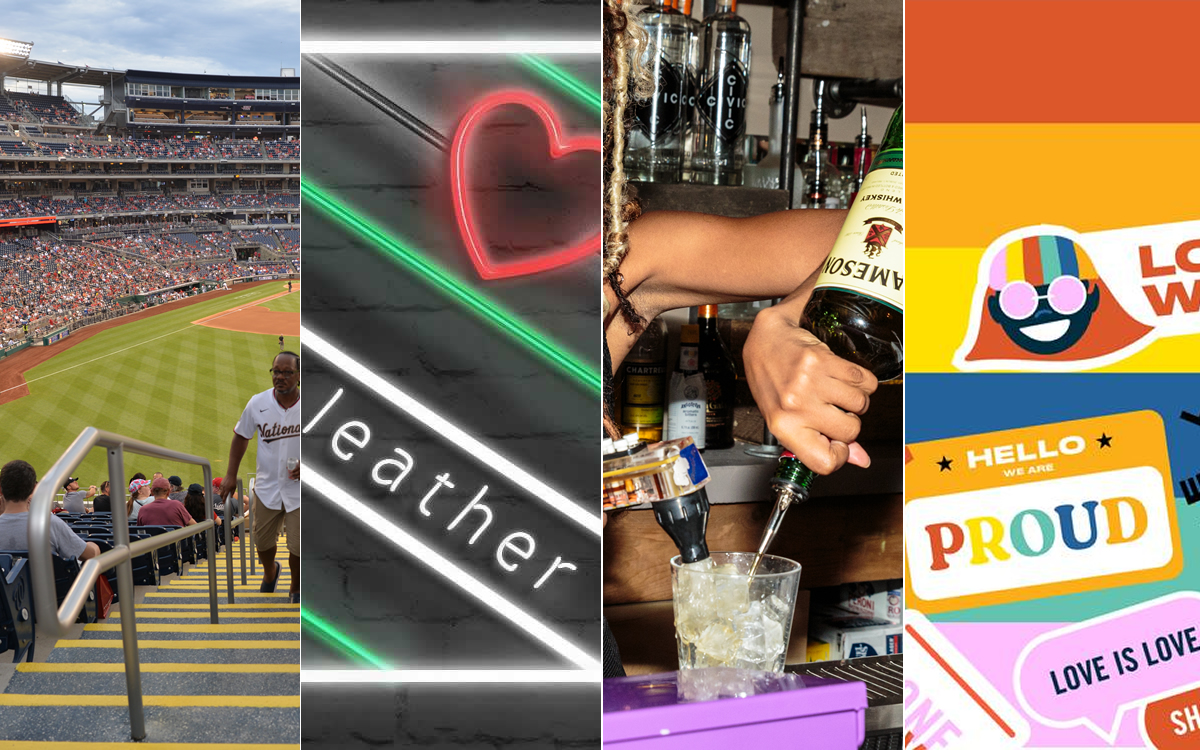 Below are our picks for some of the most fun and creative things to do this week in D.C. that are of special interest to the LGBTQ community.
Night Out at the Nationals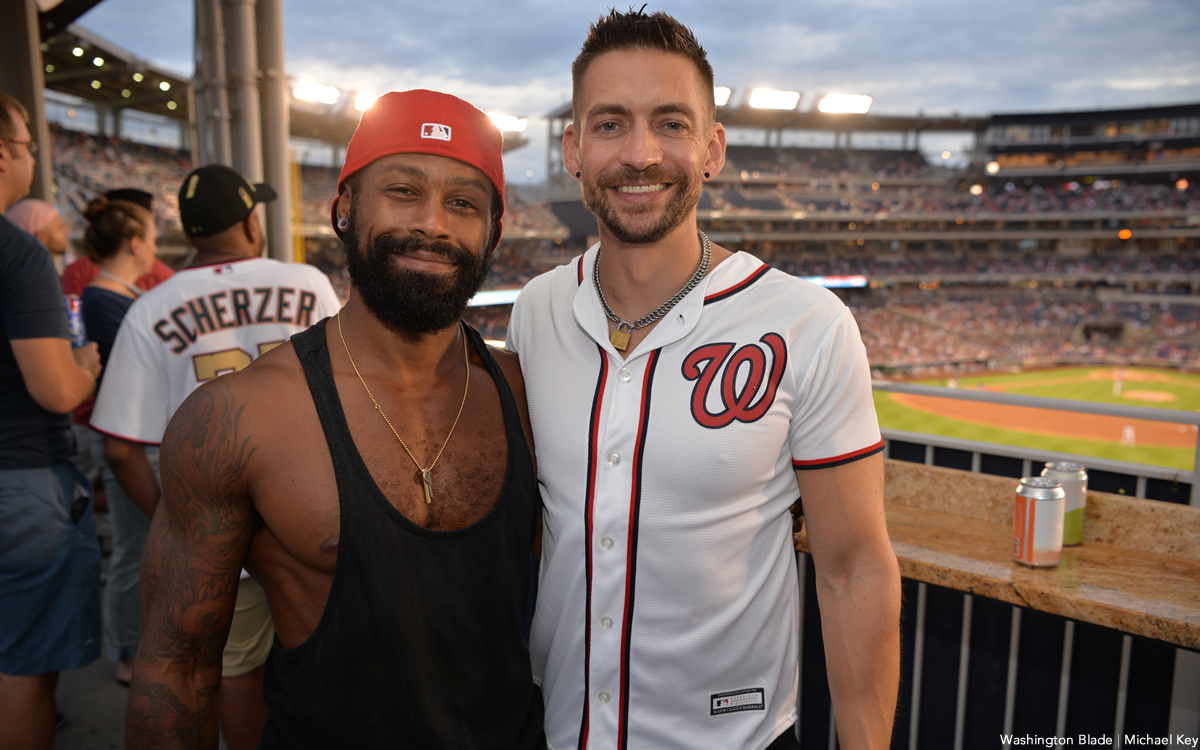 Tuesday, June 14
6 p.m. Nationals Park 500 South Capitol Street, S.E. $25
Facebook
|
Tickets
Join Team D.C. for the annual Night Out at the Nationals on Tuesday. There will be a lot of Pride activities and it is a nice chance to socialize with other LGBTQ fans. The Nationals will take on the Atlanta Braves.
Pride Drag Bingo
Tuesday, June 14
7-9 p.m. Red Bear Brewing Co. 209 M Street, N.E.
Facebook
|
Webstite
Enjoy some Bombastic Bingo with drag queen Desiree Dik at Red Bear Brewing Co. on Tuesday.
DC Boys of Leather Pride Happy Hour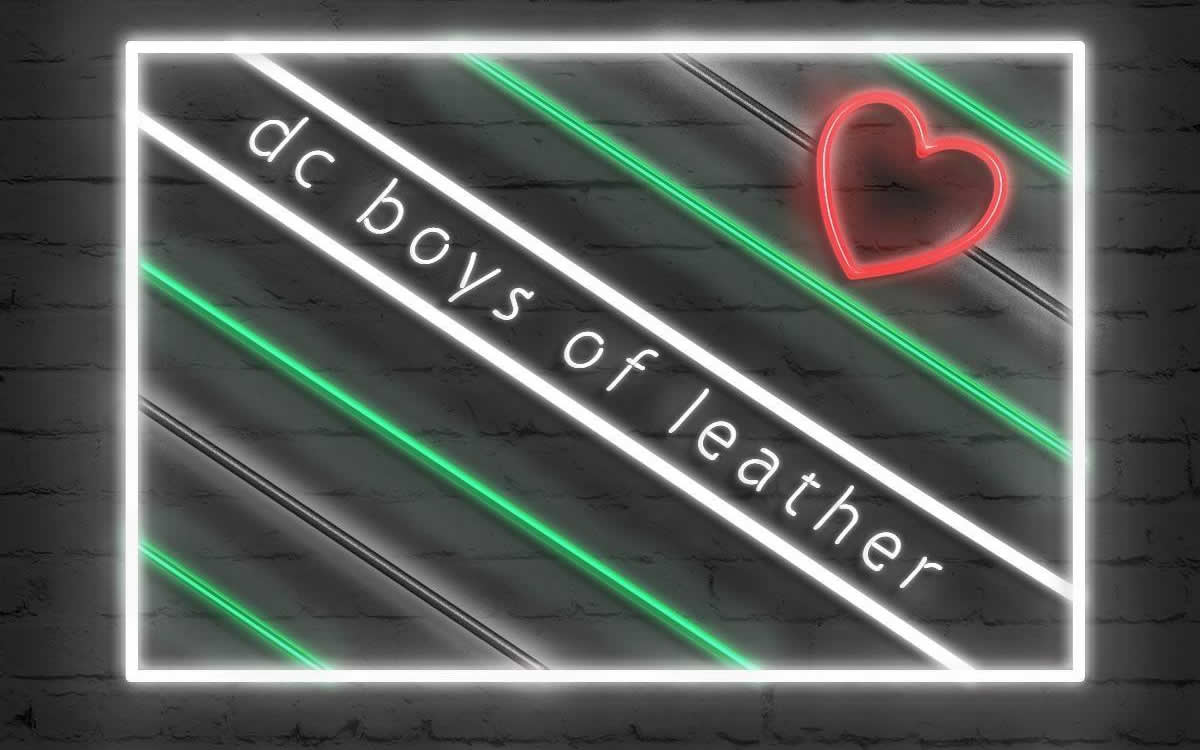 Thursday, June 16
6-9 p.m. Trade 1410 14th Street, N.W.
Facebook
Every month, the DC Boys of Leather get together for some general merriment. Wear your gear and celebrate Pride at Trade on Thursday.
Drag Underground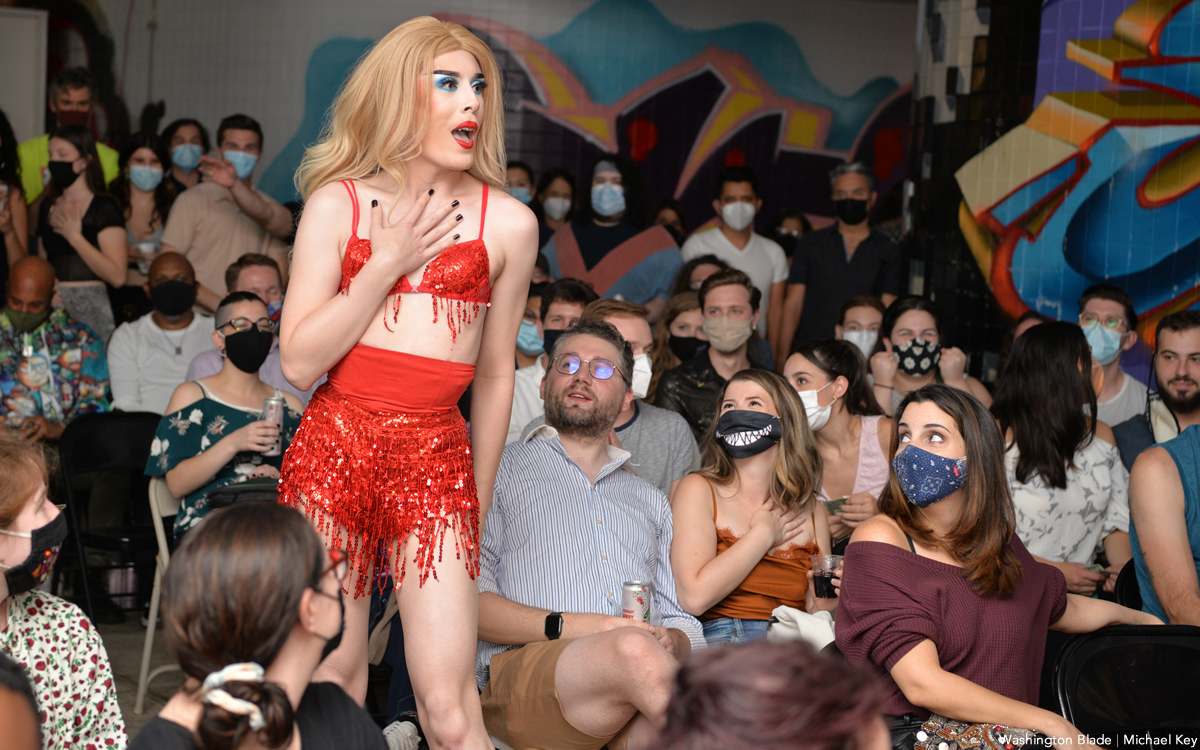 Friday, June 17
Doors 7:30 / Show 8:30 Dupont Underground 19 Dupont Circle, N.W.
Facebook
|
Eventbrite
Don't miss a truly unique experience on Friday with an underground drag show.
RuPaul's Drag Race Viewing Party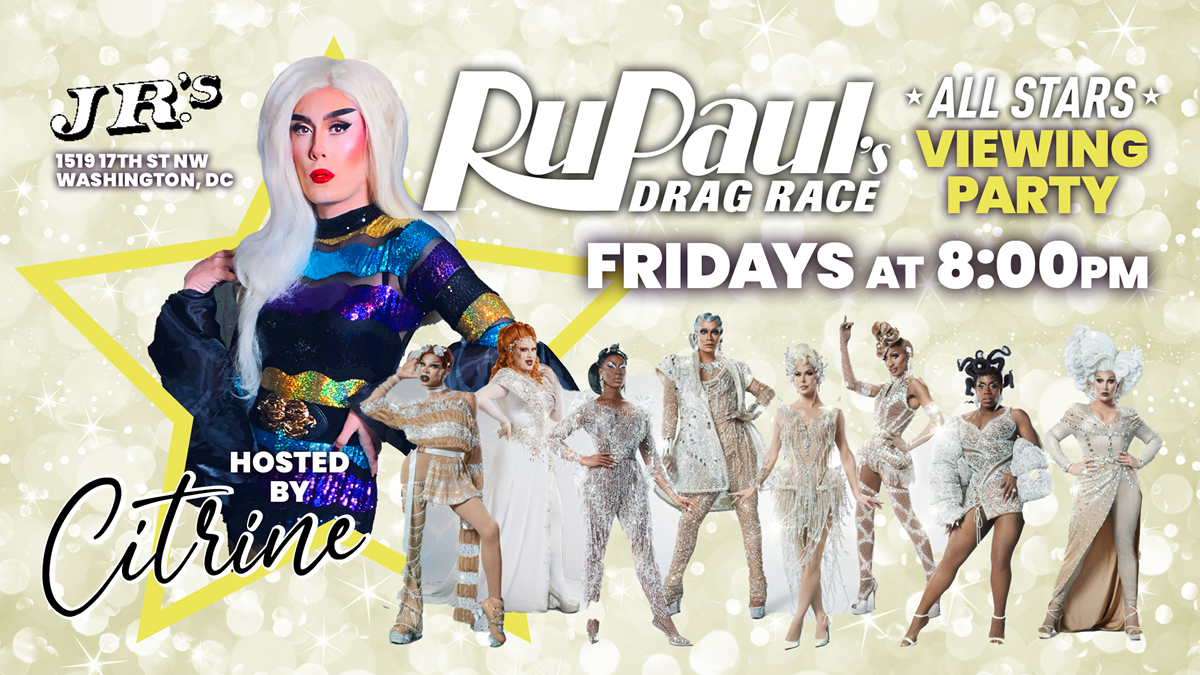 Friday, June 17
8-9 p.m. JR.'s Bar 1519 17th Street, N.W.
Facebook
Watch RuPaul's Drag Race All-Stars 7 among friends at JR.'s on Friday.
DELMARVA Pride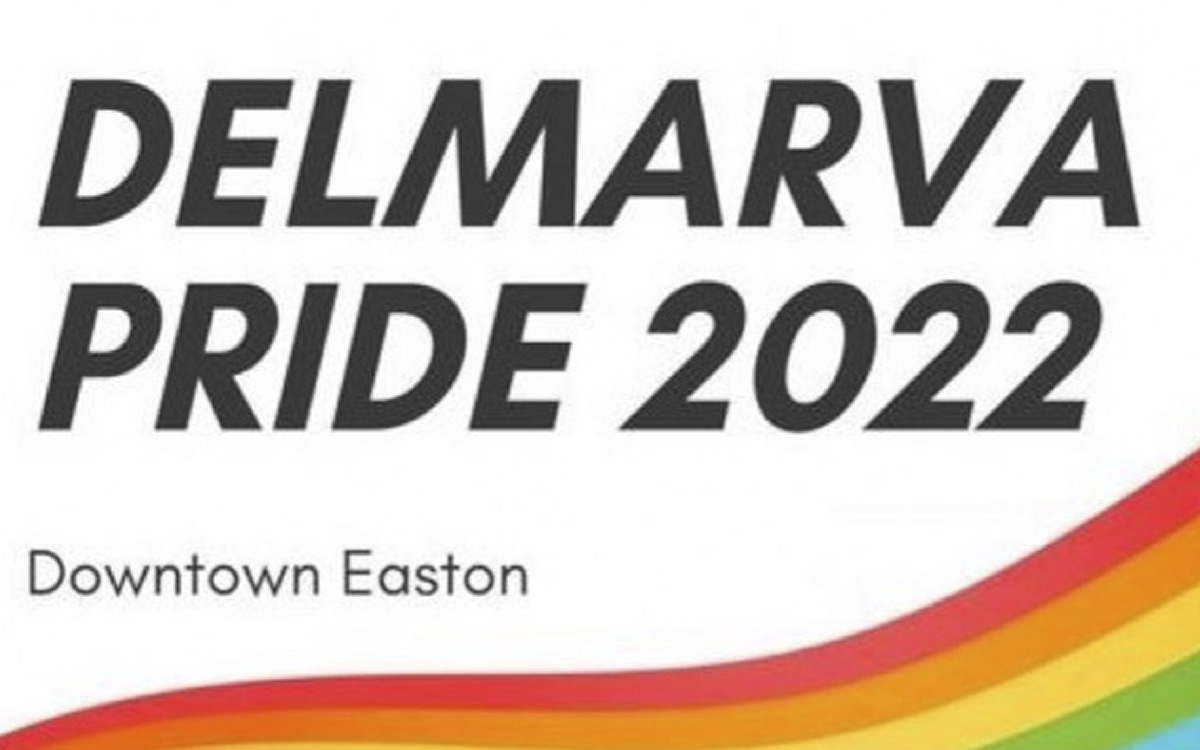 Saturday, June 18
11 a.m.-3 p.m. Harrison Street Easton, Md.
Facebook
Looking for Pride on the peninsula? Easton, Md. is host to DelMarVa Pride for three days this week, with a festival downtown on Saturday. The event is free and family friendly with comedy, drag, music, vendors and crafts.
PridePalooza
Saturday, June 18
12-3 p.m. Annapolis Town Center 1906 Towne Centre Boulevard Annapolis, Md. $12.24
Facebook
|
Tickets
Celebrate pride month at Annapolis Town Center's PridePalooza. Enjoy food trucks, games, crafts, face painting, balloon animals, henna, tie-dye and more.
Pride Bar Crawl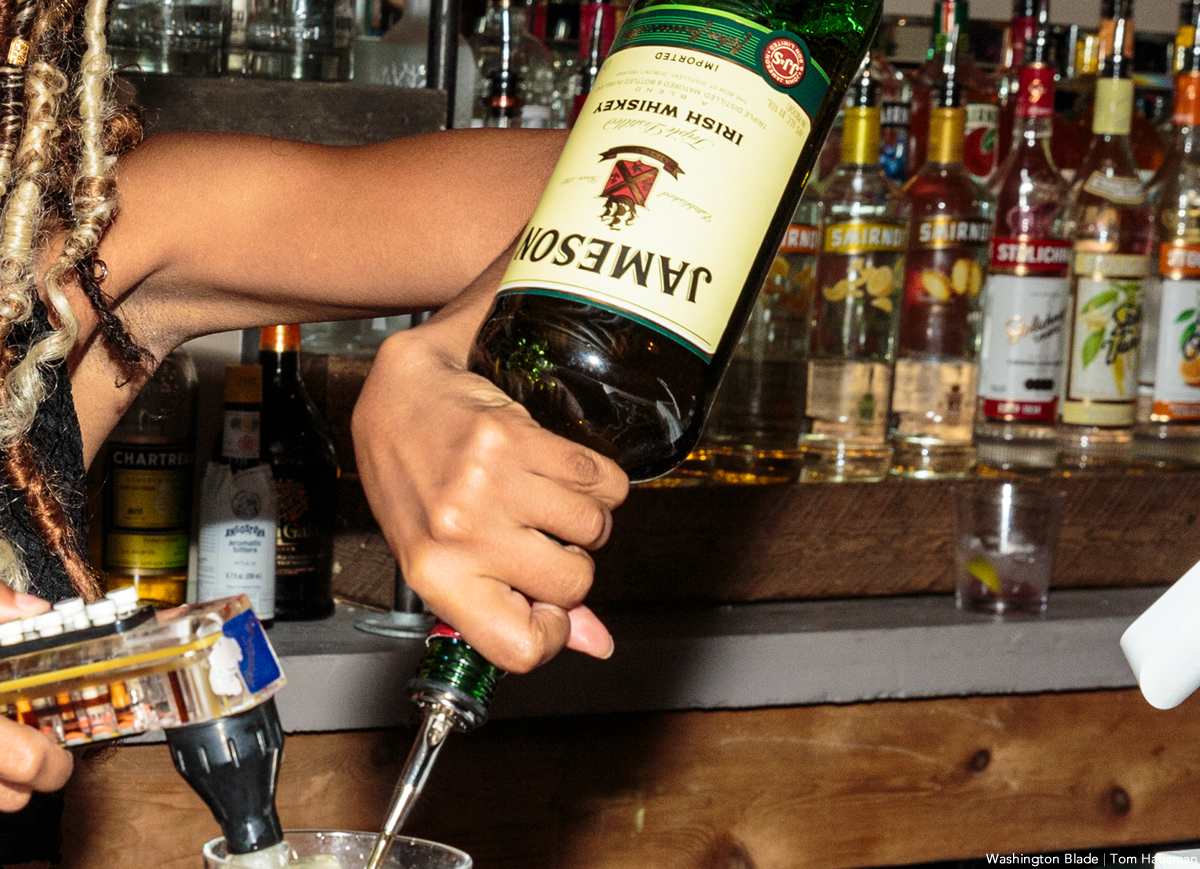 Saturday, June 18
4-11:59 p.m. A League of Her Own 2319 18th Street, N.W. $20-$25
Facebook
|
Eventbrite
The fifth annual Pride Crawl with take participants across several venues for an evening of fun. A portion of the proceeds will go to the Trevor Project.
Lip-sync Duels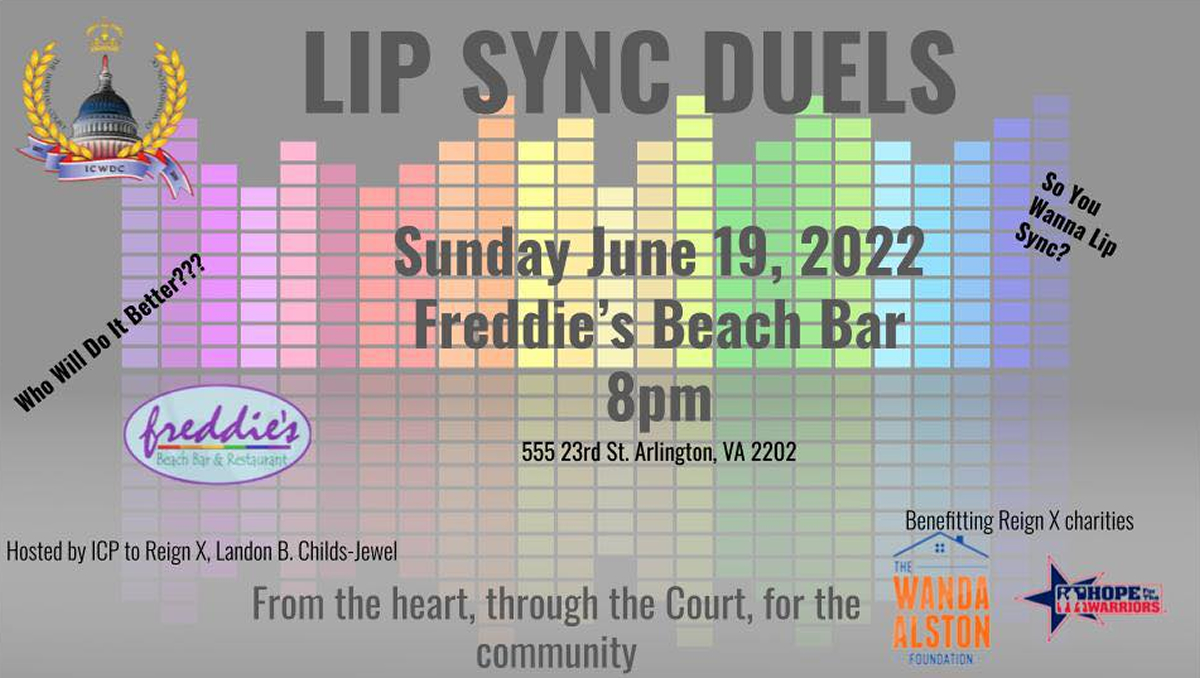 Sunday, June 19
8-10 p.m. Freddie's Beach Bar 555 23rd Street S Arlington, Va.
Facebook
The Imperial Court hosts a Lip Sync Duel at Freddie's Beach Bar in Crystal City on Sunday.
Flashy!

Sunday, June 19
10 p.m. – 5 a.m. (Monday) Flash 645 Florida Avenue, N.W. $30 advance / $40 door
Facebook
|
Eventbrite
TWiN and Sean Morris will be spinning on the main floor for Juneteenth Holiday Weekend.