Calendar: Jan. 15-21
Events in the week to come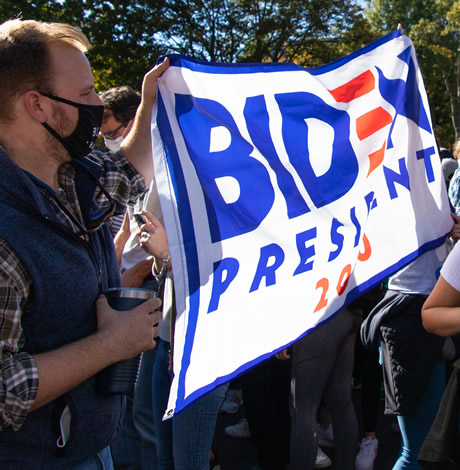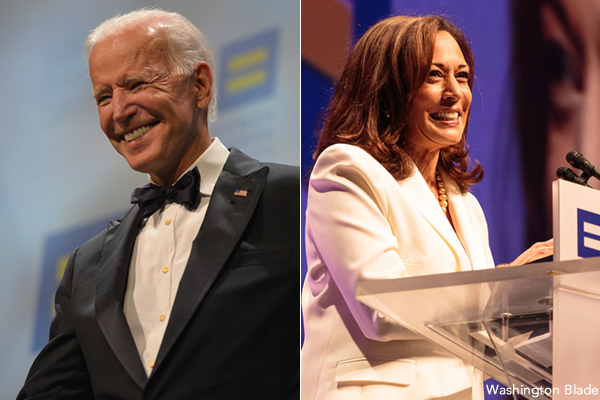 Friday, Jan. 15
An MLK Shabbat Experience presented by Sixth & I and Turner Memorial is held online at sixthandi.org tonight at 7 p.m. This event commemorates the spirit and racial justice work of Dr. Martin Luther King, Jr. and Rabbi Abraham Joshua Heschel with Rabbi Shira and Reverend Dr. D.K. Kearney of Turner memorial AME Church. Participants to the free event can virtually travel to Philadelphia and visit historically significant places to the Jewish and Black communities while enjoying AME choir music and an inspiring sermon by Rabbi Shira. Visit the organization's website and Facebook event page for more information.
A Space for Grief: An OutWrite Reading During Pandemic Times is tonight at 7 p.m. and hosted by OutWrite and the DC Center. This virtual space for grieving those lost to the pandemic includes local writers Sunu Chandy, Chris Thomas and Keondra Freeman sharing their works of healing. RSVP for this free event at thedccenter.org.
Saturday, Jan. 16
The LGBTQ people of color support group is today at 1 p.m. via Zoom. This group is an outlet for LGBTQ people of color to talk and share in a safe space free of judgement. For more information, email [email protected] or visit thedccenter.org.
Sunday, Jan. 17
Freddie's Beach Bar (555 23rd St. S, Arlington, Va.) and Go Gay DC host brunch today at 11 a.m. Brunch is served on the patios, indoors or using curbside takeout. Patrons are encouraged to follow public health guidelines or call ahead with questions. For more information, visit freddiesbeachbar.com.
The DC Center and the Beta Kappa Chapter of the Beta Phi Omega Sorority host a peer-led support group for Black lesbians today at 1 p.m. via Zoom. For more information, visit thedccenter.org.
The First Ladies: Smithsonian National Portrait Gallery Livestream Art History Program is today at 11 a.m. on multiple platforms to include YouTube, Facebook Live and Instagram. This virtual tour of the Smitsonian's First Ladies exhibit includes images of the nation's influential women who have shaped American culture from Martha Washington, to Eleanor Roosevelt, to Michelle Obama and more. Free tickets are available at dchistoryandculture.eventbrite.com.
Monday, Jan. 18
The Presidential Inaugural Committee and Sasha Bruce Youthwork host a homeless youth virtual chat and service day today at 10 a.m. via mobilize.us. During this free workshop participants will hear from formerly homeless youth about their experience and how community members can help. Virtual service projects include creating hygiene kits, writing notes of encouragement for frontline workers, creating welcome kits for youth moving into new homes and more. For more information, visit sashabruce.org.
Tuesday, Jan. 19
Curating the Goddess: An Interview with Dr. Vidya Dehejia is at noon today and is hosted by the Smithsonian Asian Art Museum. This free online event discusses the goals, politics, and aesthetics behind the Devi: The Great Goddess exhibition of South Asian art. Visit si.edu for more information and to register.
Wednesday, Jan. 20
The Biden Inaugural Committee hosts a virtual presidential inauguration ceremony for the swearing in of Joseph R. Biden and Kamala Harris as the next U.S. president and vice president today at 12 p.m. on Facebook. More information is available at bideninaugural.org.
BookMen DC host an informal gay literature discussion group tonight at 7:30 p.m. via Zoom. Visitors to DC are welcome to drop in and join the discussion. For more information, visit bookmendc.blogspot.com.
Thursday, Jan. 21
Smithsonian Associates presents the webcast A Lab of One's Own: Overcoming Sexism in Science tonight at 6:45 p.m. Visit si.edu for more information about this and other virtual museum events.
Ladies Tea event to benefit SMYAL
Fall Edition held at Hank's Oyster Bar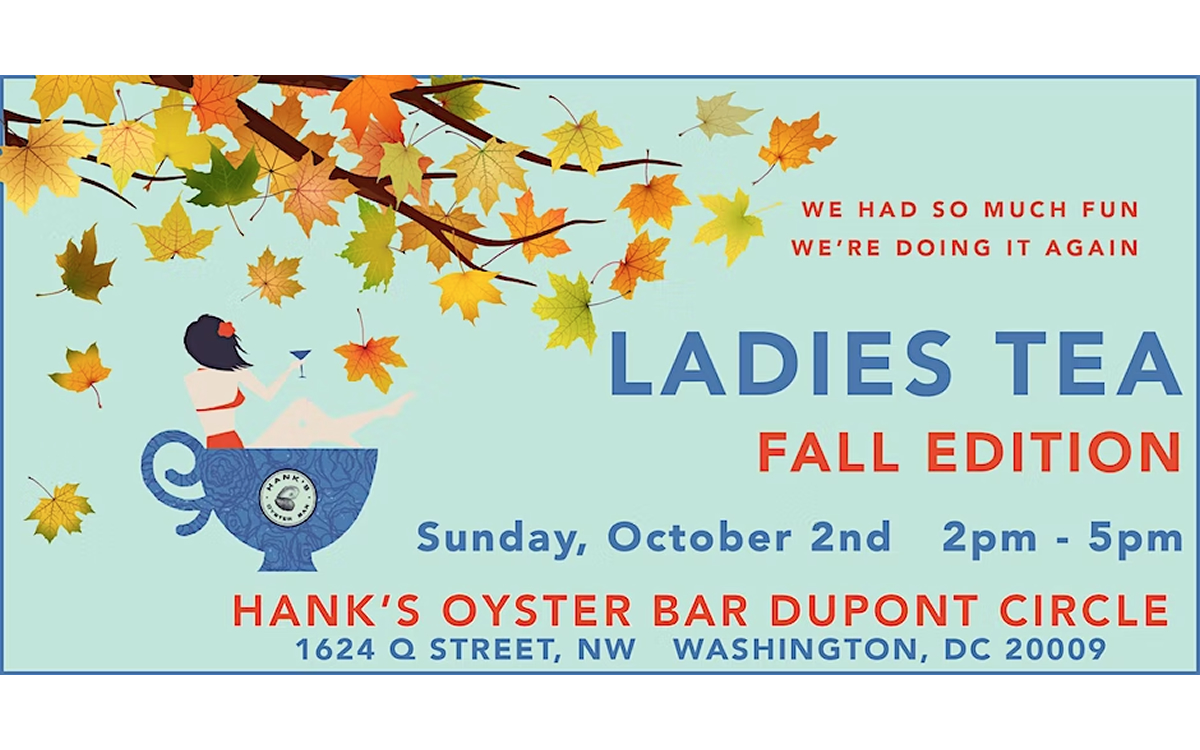 "Ladies Tea: Fall Edition," a fundraising event, will be hosted on Sunday, Oct. 2 at 2 p.m. at Hank's Oyster Bar Dupont Circle.
Ladies are encouraged to celebrate fall while mixing and mingling at the Up Bar and outdoor patio space of Hank's Oyster Bar.
Proceeds from the event will go to SMYAL DC, which supports and empowers LGBTQ youth in the D.C. region.
Tickets for the event cost $15 and can be purchased on Eventbrite. 
CBC to host Newark mayor for doc screening
'Why Is We Americans?' to be shown at Planet Word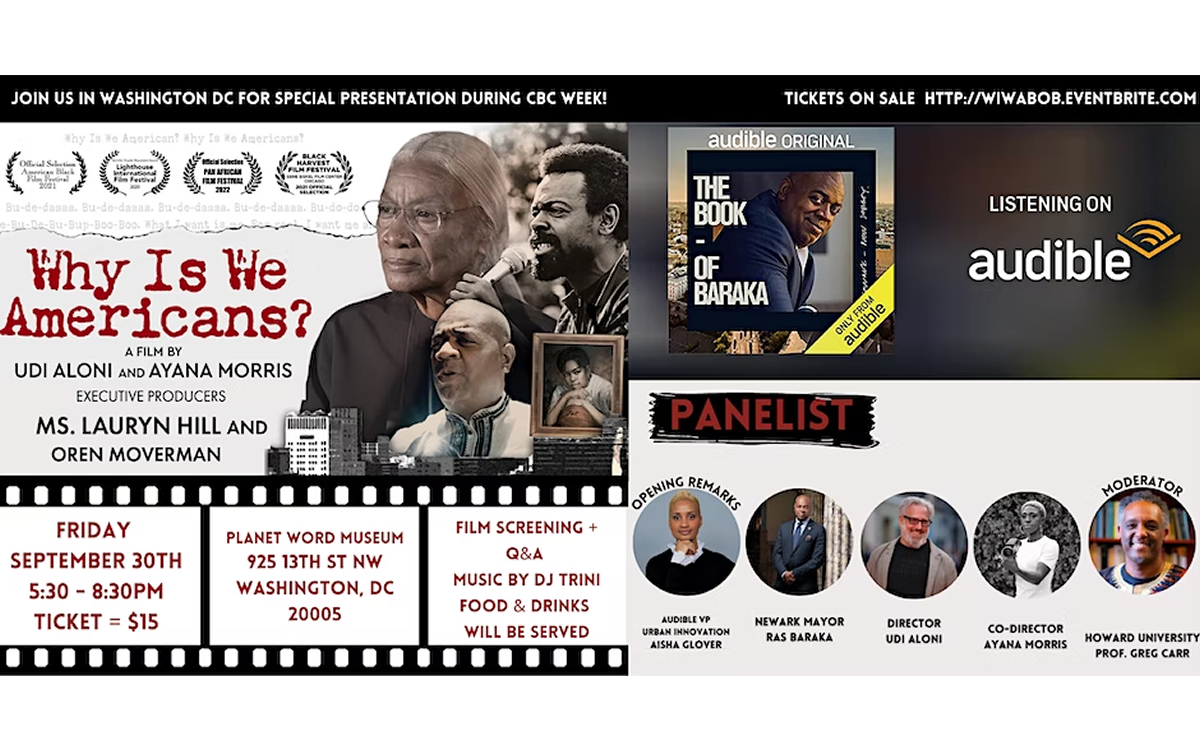 The Congressional Black Caucus will host a screening of "Why Is We Americans" on Friday, Sept. 30 at 5:30 p.m. at Planet Word.
The documentary is an intimate portrait of the family of Newark, N.J. Mayor Ras Baraka who merges art, culture, and politics in the fight for social justice.
There will also be a special presentation of "The Book of Baraka," his Audible Original audio book that recounts his journey from poet to principal to peacemaker, through his own powerful, inspiring words.
Tickets are $15 and can be purchased on Eventbrite.
10 LGBTQ events this week
'Hocus Pocus 2' and 'Bros' viewings, the B52s come to town among attractions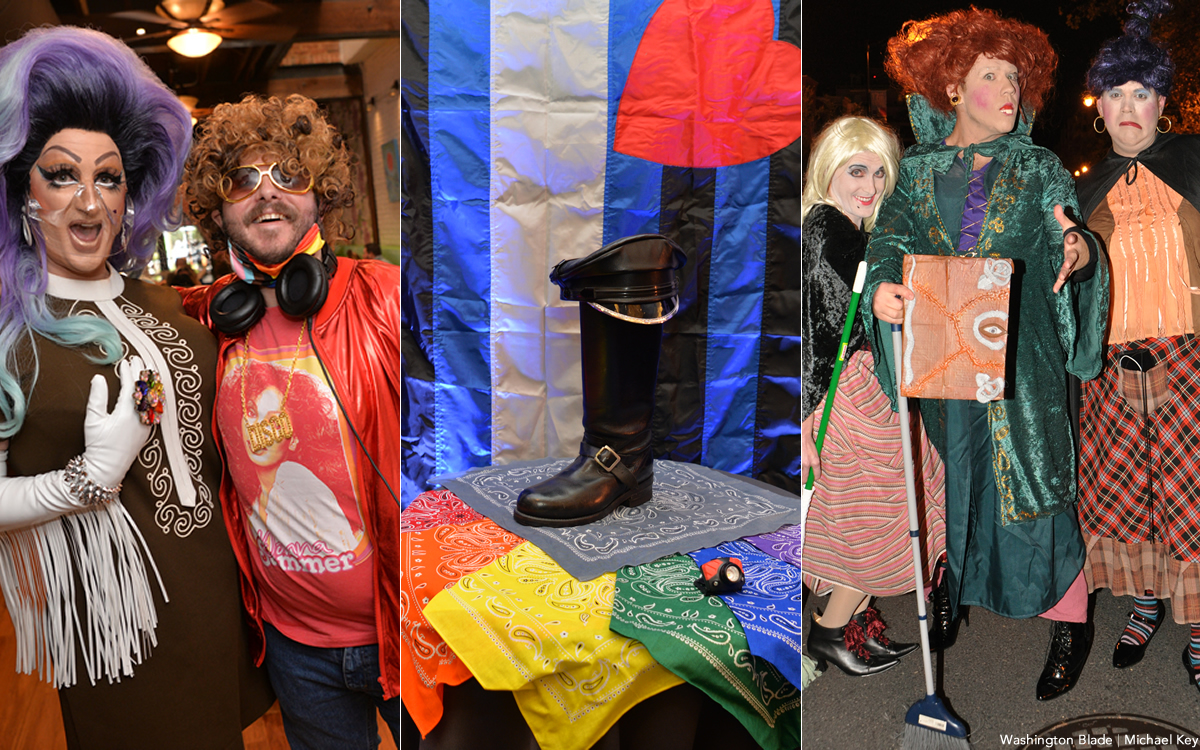 Below are our picks for some of the most fun and creative things to do this week in the DMV that are of special interest to the LGBTQ community.
---
Monday Night Skating: Summer's Song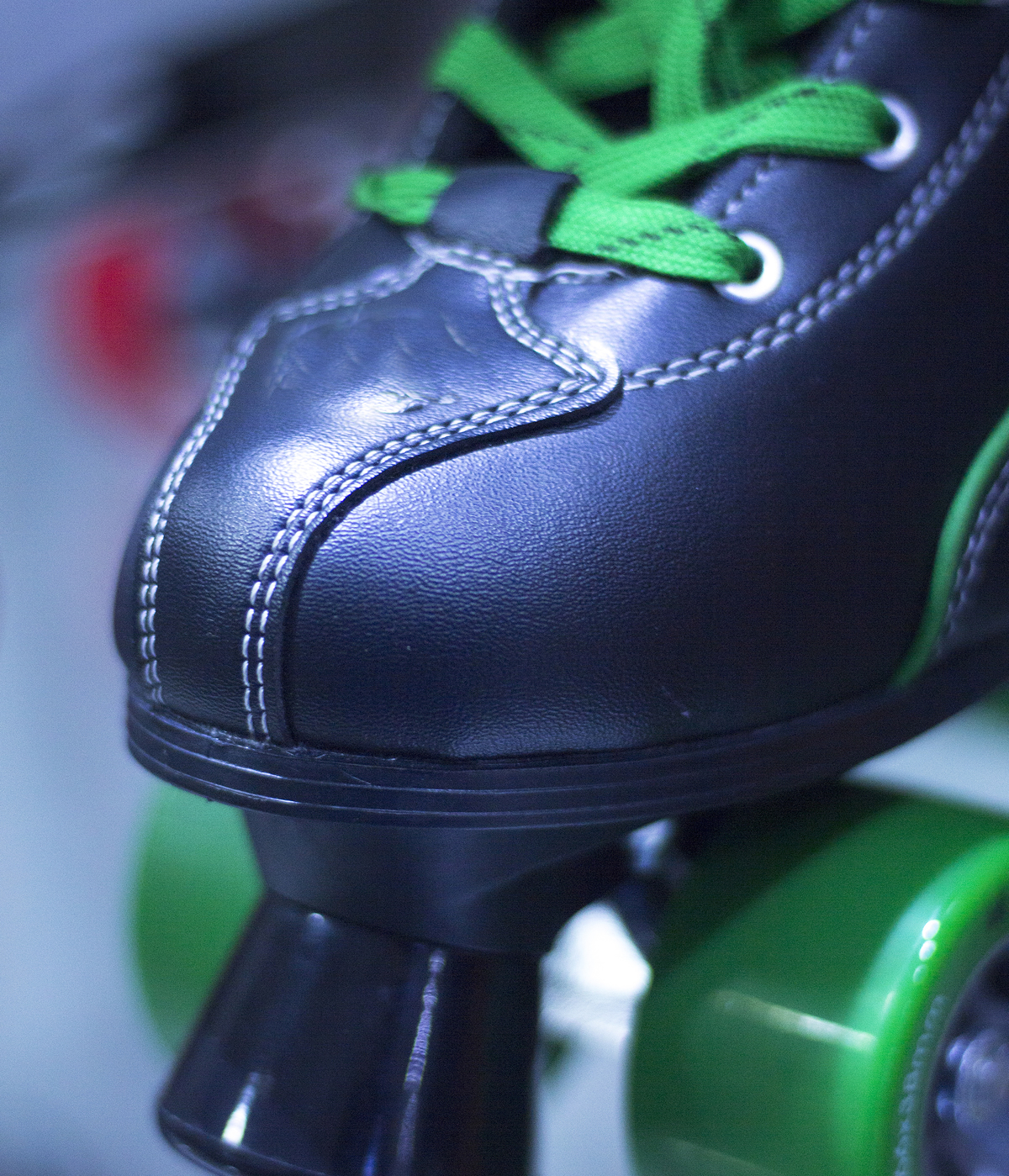 Monday, Sept. 26
7:30-9:30 p.m.
Laurel Skate Center
9890 Brewers Court
Laurel, Md.
Facebook
Monday Night Skating celebrates a fond farewell to summer with beachwear and big hats with "Summer's Song." They encourage you to break out your summer beachwear, big glam shades, flip flops, pool noodles, floaties, and summer attire for a night of skating in Laurel.
---
Reign: Let the Good Times Rule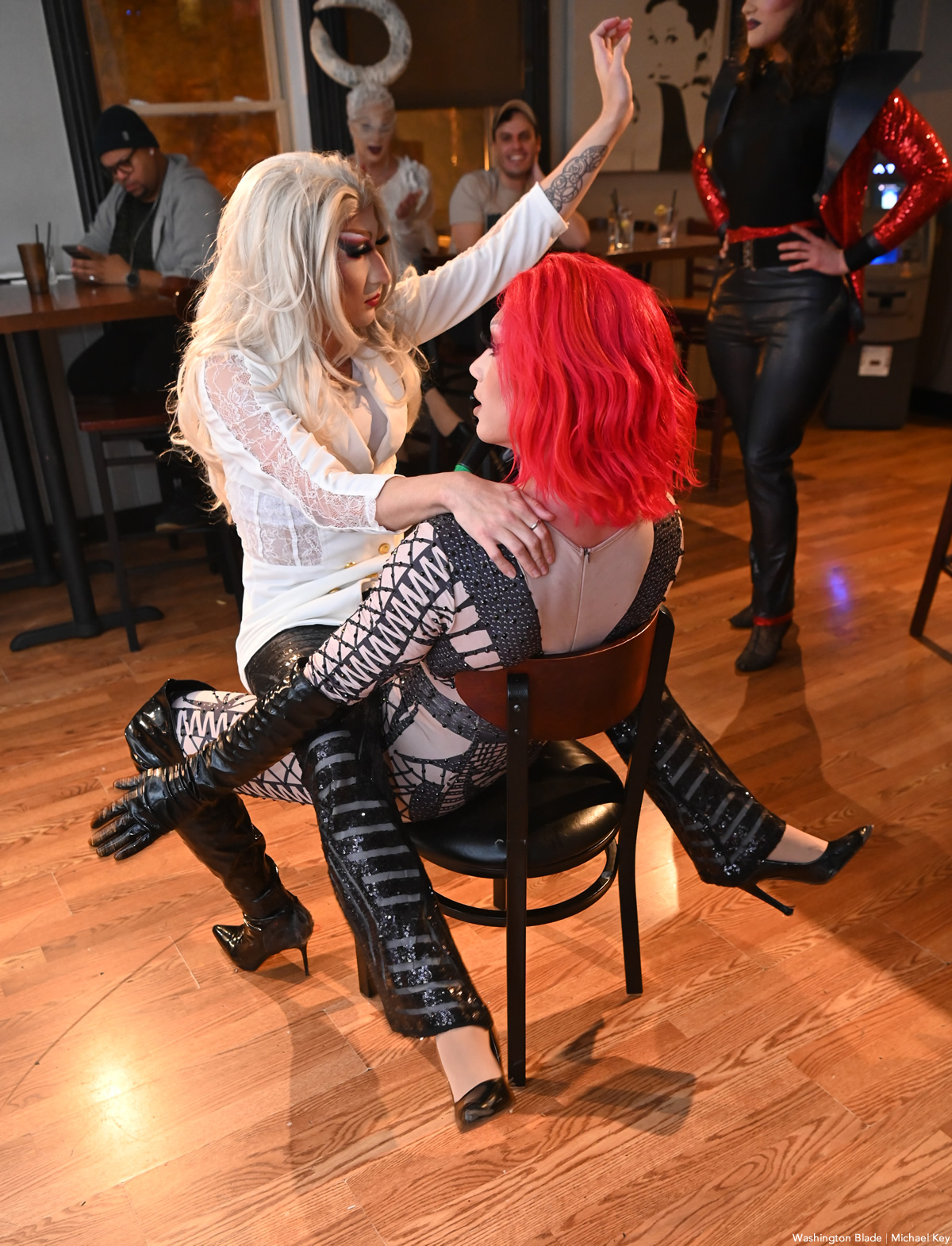 Monday, Sept. 26
8-11 p.m.
DIK Bar
1637 17th Street, N.W. (second floor)
Facebook
Logan Stone, Dabatha Christie and Hennessey host a fun-filled drag show at Dupont Italian Kitchen.
---
UTICA at Pitchers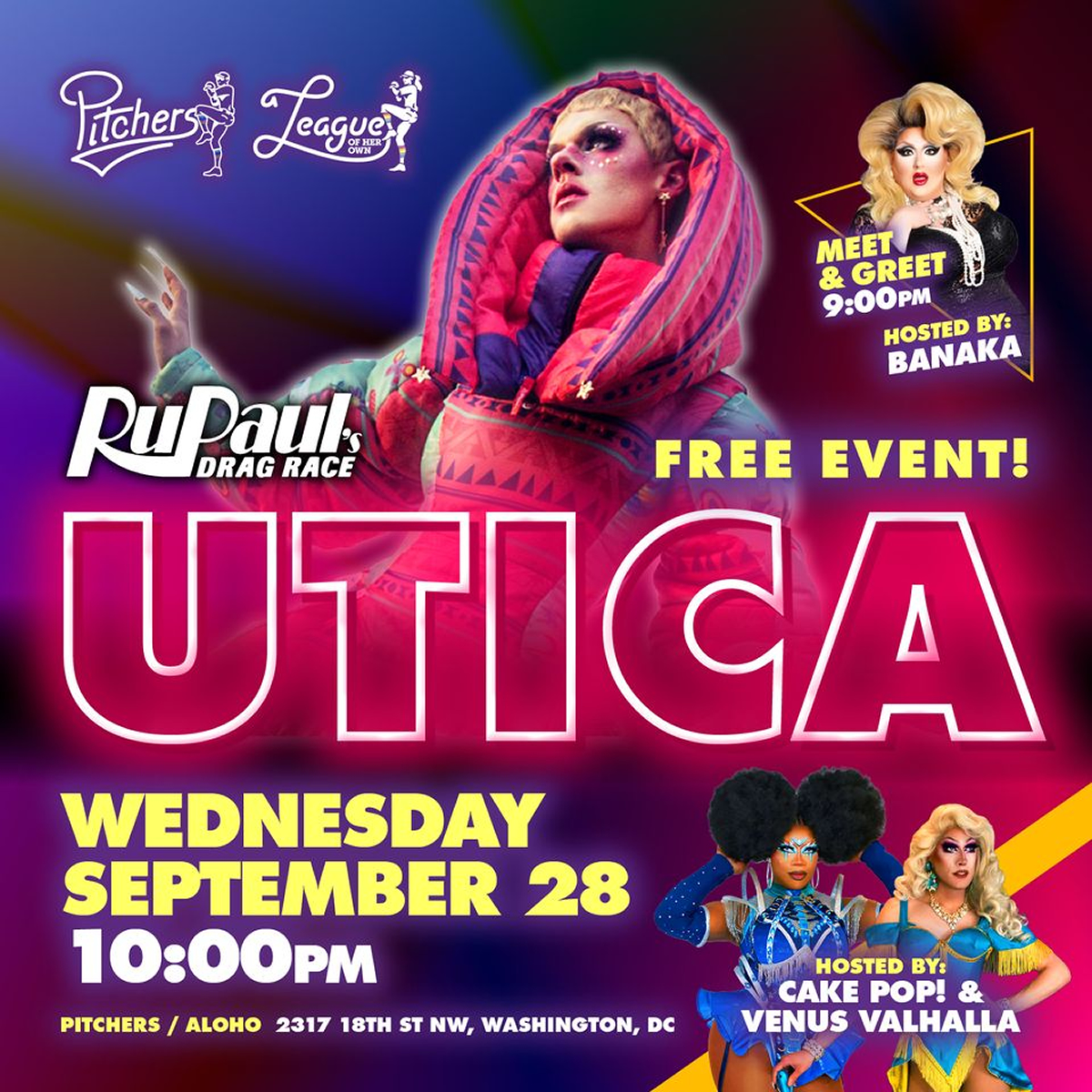 Wednesday, Sept. 28
8 p.m.
Pitchers DC
2317 18th Street, N.W.
Facebook
Utica of RuPaul's Drag Race season 13 will perform at Pitchers on Wednesday in a show hosted by Cake and Venus Valhalla. There will be a meet and greet hosted by Ba'naka starting at 9 p.m. at this free event.
---
Queens of King Street at the Movies: Bros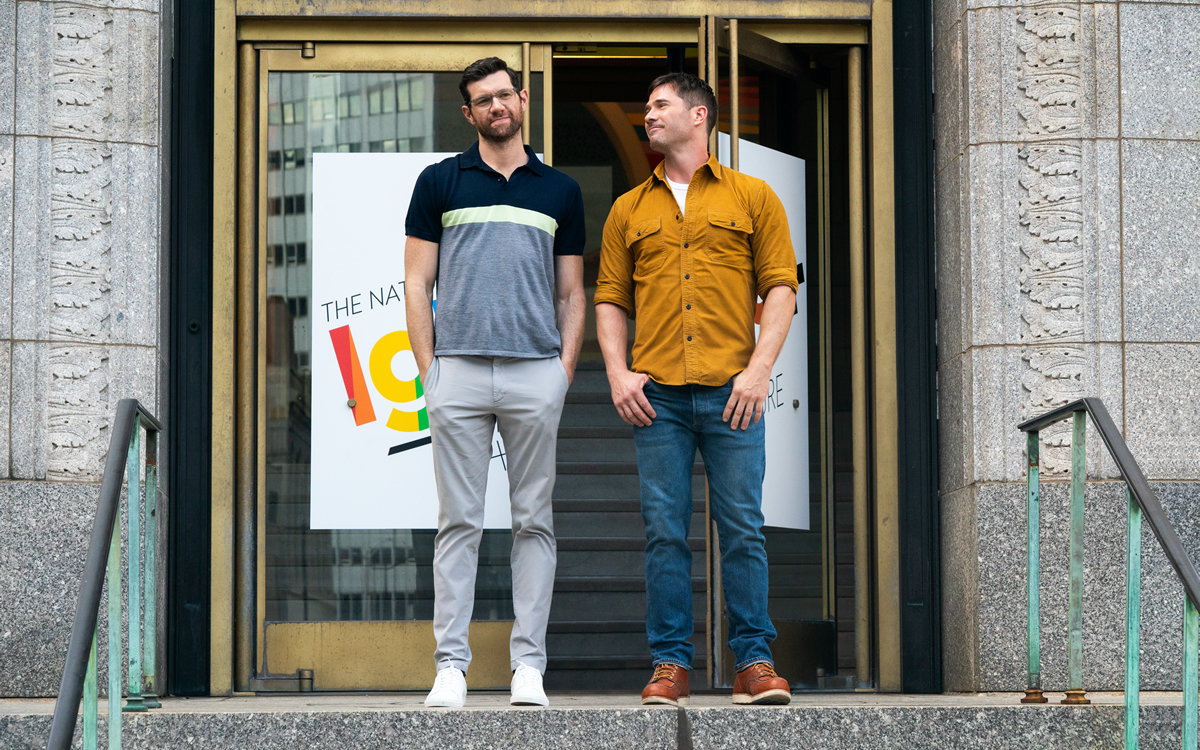 Thursday, Sept. 29
8 p.m.
AMC Hoffman Movie Theater
206 Swamp Fox Road
Alexandria, Va.
Facebook
Catch a movie with the Queens of King Street in Alexandria, Va. on Thursday. On the screen this week: the 8 p.m. showing of "Bros."
---
Hocus Pocus 2 Watch Party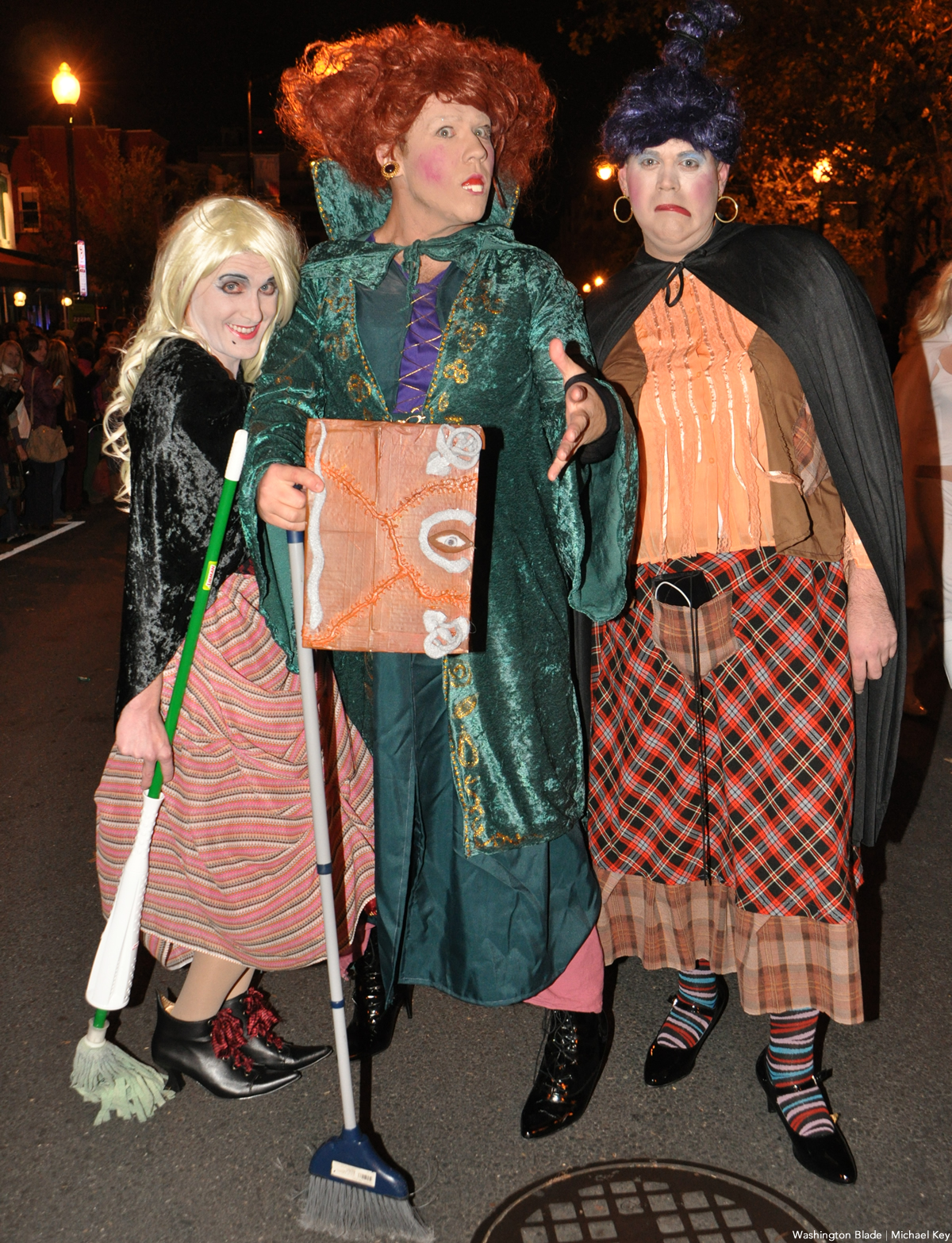 Friday, Sept. 30
9 p.m.
JR.'s Bar
1519 17th Street, N.W.
Facebook
Citrine hosts a watch party for the highly anticipated sequel to Hocus Pocus on Friday.
---
Crab Feast 8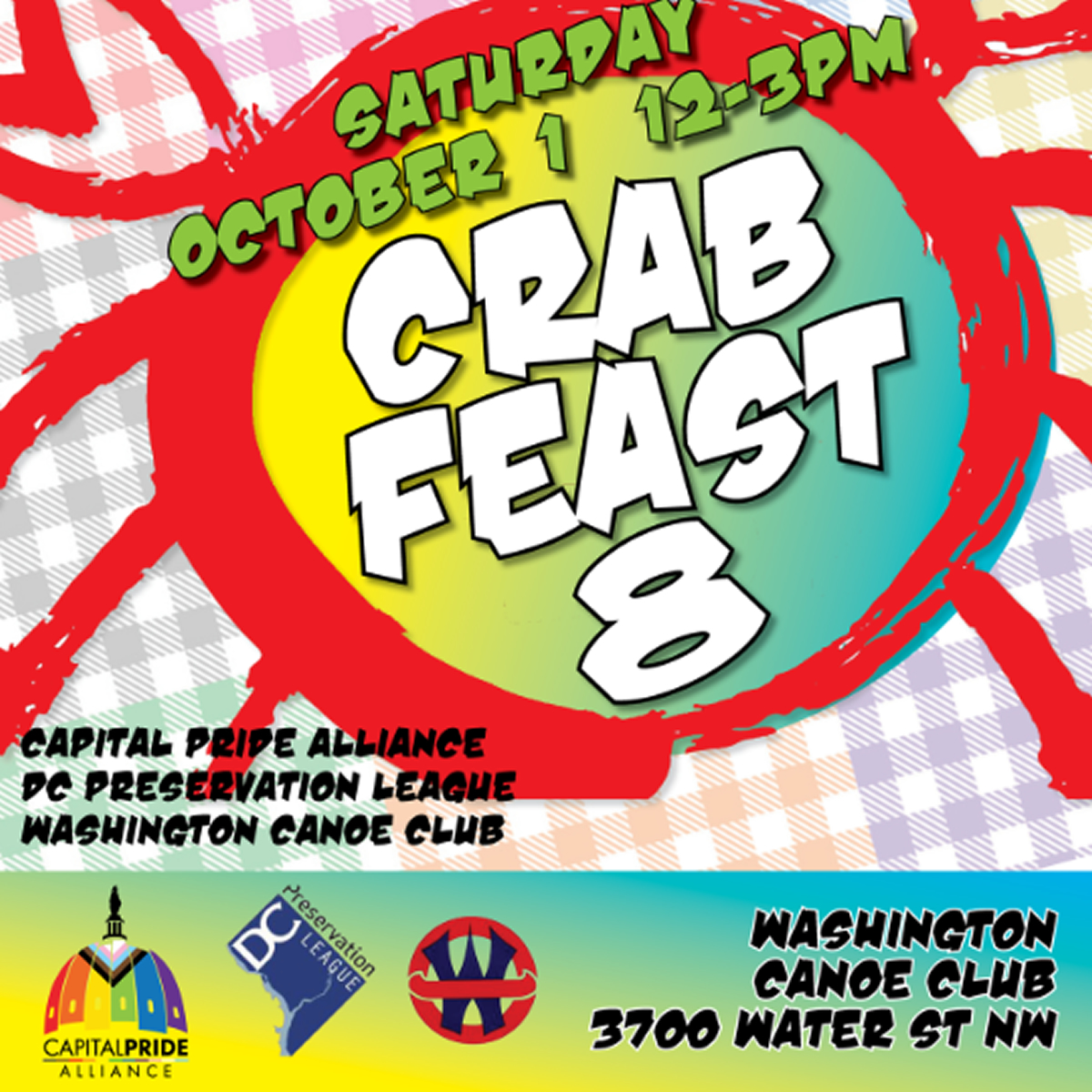 Saturday, Oct. 1
12-3 p.m.
Washington Canoe Club
3700 Water Street, N.W.
$75
Tickets
The Capital Pride Alliance and the DC Preservation League present Crab Feast 8. Tickets include all-you-can-eat crabs, shrimp, corn on the cob, hot dogs and ice cream.
---
Eek! A Leatherman!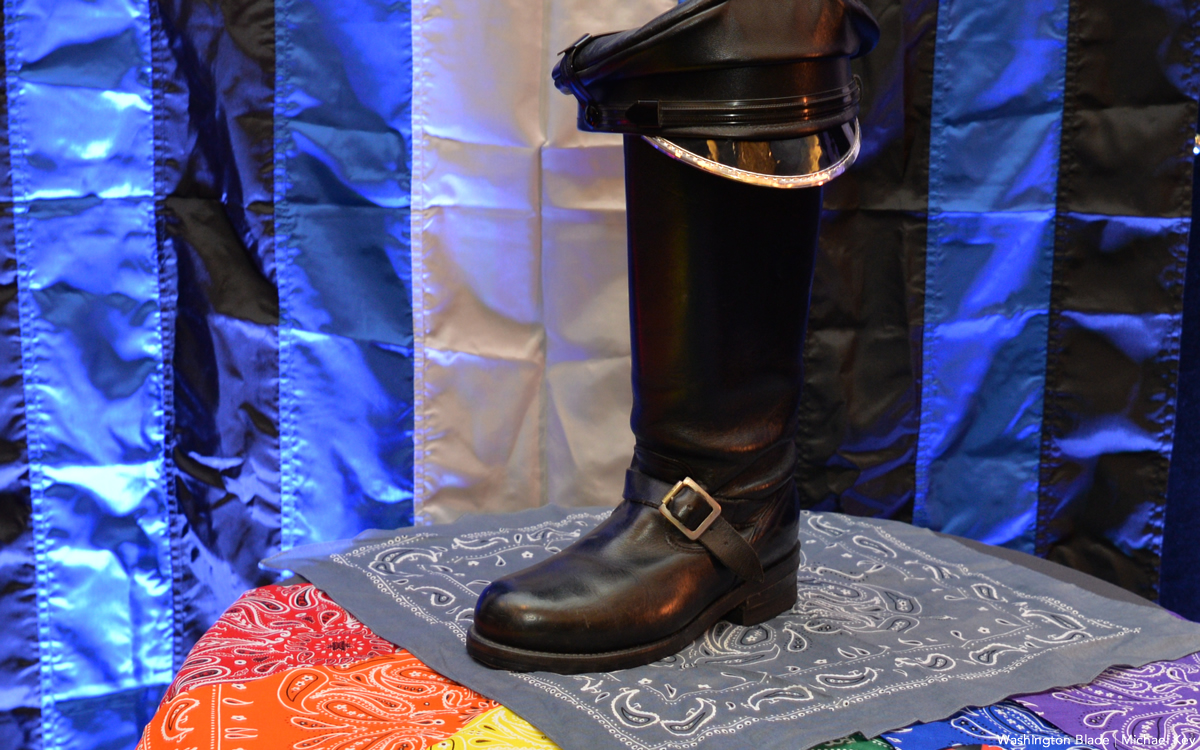 Saturday, Oct. 1
9 p.m.
Uproar Lounge & Restaurant
639 Florida Avenue, N.W.
Facebook
The Highwaymen TNT invite you to a bar night at Uproar with treats and Jello shooters. It is a cash function evening.
---
The B52s at The Anthem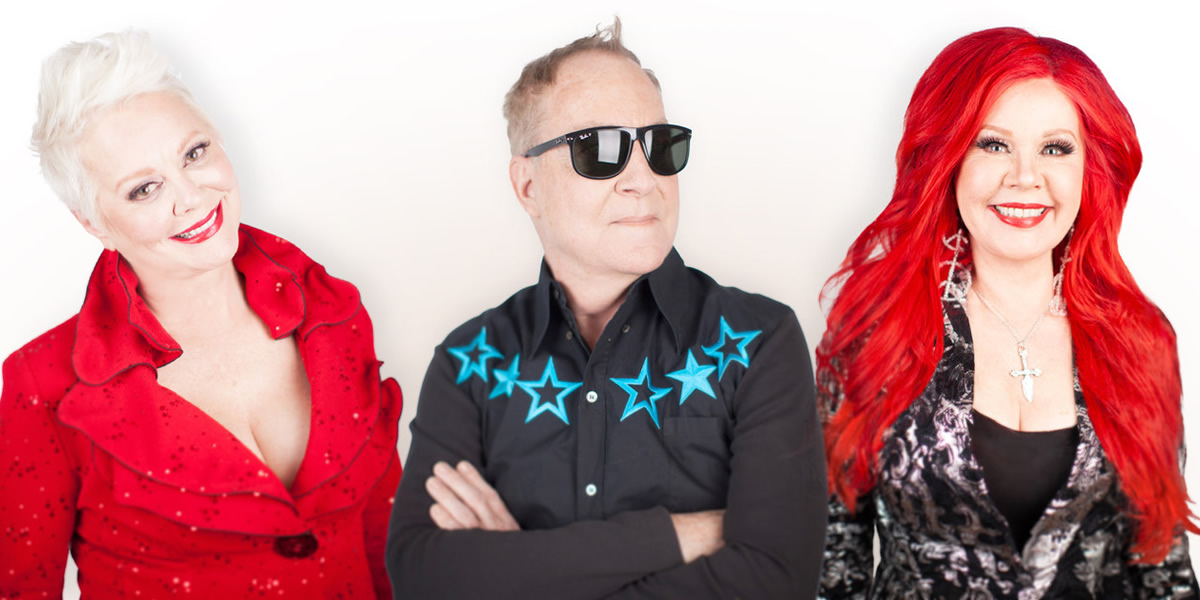 Saturday, Oct. 1
7:30 p.m.
The Anthem
901 Wharf Street, S.W.
$75-$175
Facebook | Tickets
The B52s & KC and the Sunshine Band perform at The Anthem on Saturday. get your tickets while you still can!
---
Domingø's Got Talent Presenta: FABULOSÉ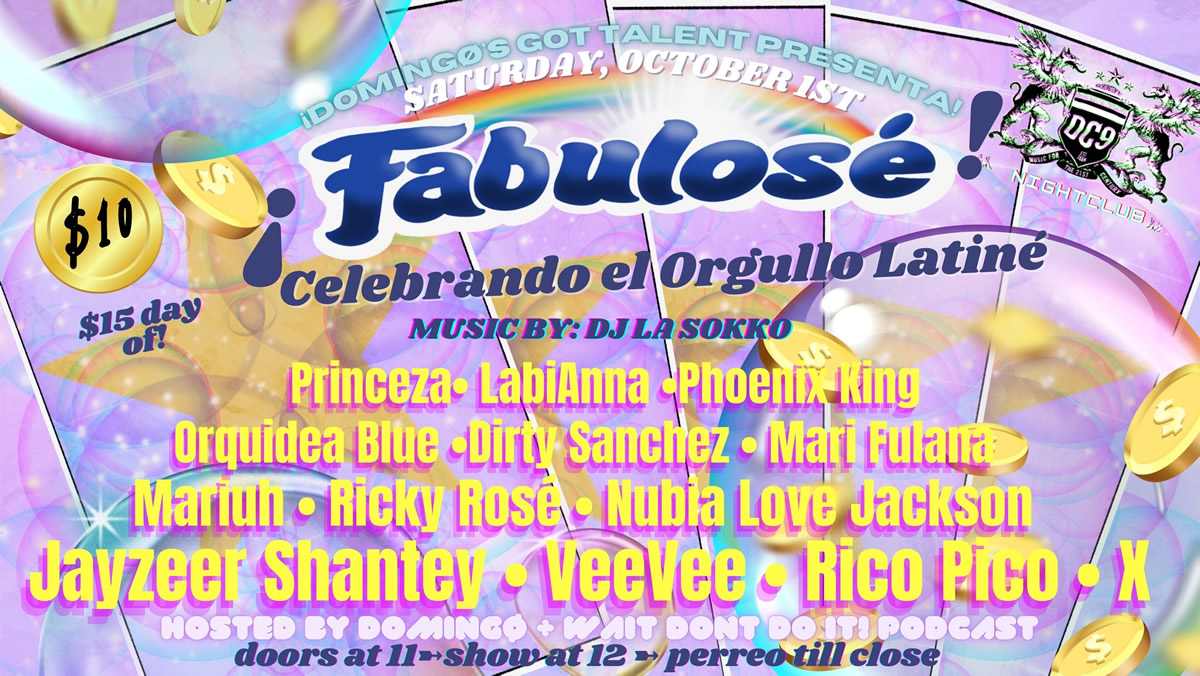 Saturday, Oct. 1
11 p.m.
DC9 Nightclub
1940 9th Street, N.W.
$10 advance / $15 door
Facebook
Domingø hosts a night with music by La Sokko: a "latiné drag show and dance party celebrating the rich and vast diaspora of latinidad."
---
Broadway Brunch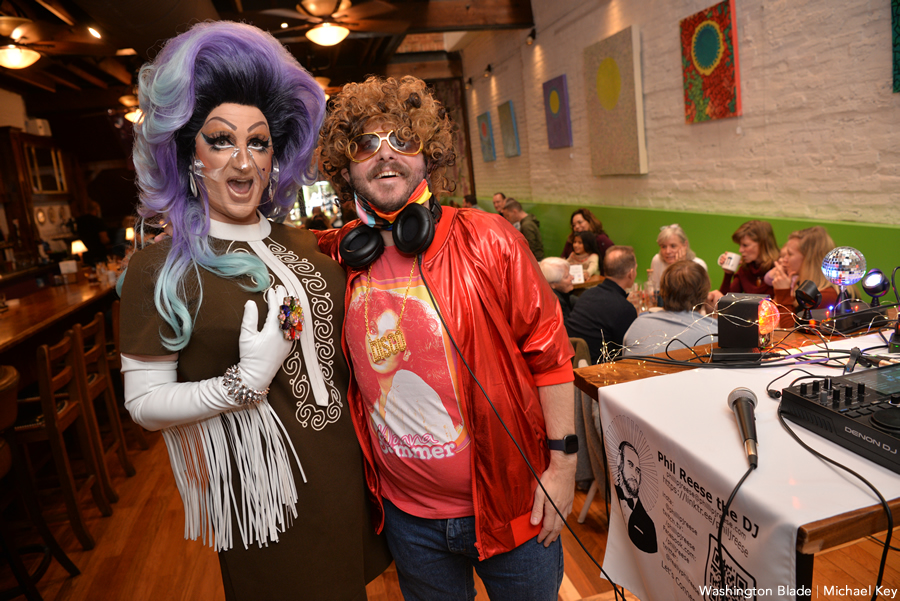 Sunday, Oct. 2
10 a.m. – 3 p.m.
Crazy Aunt Helen's
713 8th Street, S.E.
Website
Join Tara Hoot and DJ Phil Reese for treats, toons and twirls at Crazy Aunt Helen's Broadway Brunch on Sunday.
---