March 10, 2021 at 10:26 am EST | by Patrick Folliard
Virtual theater continues with hopes for return to live audiences in fall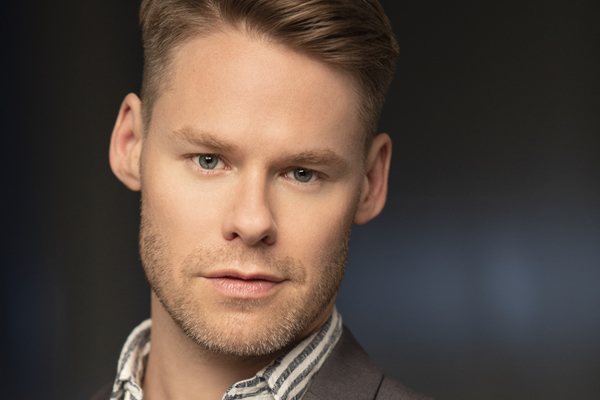 Throughout a year of closure, area theaters have given it their all to remain viable, and along the way many have improved their online product considerably. Here's a smattering of what looks good for spring.
Through March 26, audiences can stream Signature Theatre's "Simply Sondheim." Directed and choreographed by Signature's out associate artistic director Matthew Gardiner, the resoundingly praised production features 12 super-talented singers (including Norm Lewis, Emily Skinner, and Bobby Smith) performing more than 30 songs from the composer's canon.
In late April, Signature presents Mark Sonnenblick's musical "Midnight at the Never Get." Set in 1965 downtown New York, it's the romance of a gay couple making music during complicated times. Sigtheatre.org
Nearly a year after Alexandra Petri's "Inherit the Windbag" was closed due to COVID, Mosaic Theater is currently offering the new play as a virtual multi-part series. The scathing work brings together political polar opposites Gore Vidal (Paul Morello) and William F. Buckley (John Lescault) at their snobbish and vituperative best.
In Petri's satirical battle of wits, Vidal (the brilliant essayist who identified as bisexual but was gay in practice) and arch-conservative Buckley are reunited in a hellscape, the Richard Nixon Presidential Library in Yorba Linda, Calif., where they debated again. Added to the mix are a supporting cast of conjured "demons" including mid-20th writers and chat show regulars James Baldwin, Truman Capote, and the execrable Ayn Rand. Mosaictheater.com
Ford's Theatre is presenting a series of virtual play readings. Next up is Donja R. Love's "Fireflies" (March 24 – 28). Set in the Jim Crow South, Love's new work tells the story of Olivia (Billie Krishawn), the inspiring speechwriter and force behind her charismatic husband Charles (Gary-Kayi Fletcher) and his freedom movement. When four little girls are bombed in a church, the couple's relationship is thrown into jeopardy. Reginald Douglas directs. Fords.org

This spring at Theater Alliance, out producing artistic director Raymond O. Caldwell is directing "City in Transition: The Quadrant Series," a quartet of world premiere plays penned by Khadijah Z., Ali-Coleman, Avery Collins, and Shalom Omo-Osagie. The playwrights are asked to delve deep into D.C.'s different communities, "unearthing histories, exploring their current situations, and projecting their futures." The plays are filmed with the hope bringing live performances to venues around the city at some point. Theateralliance.com
Starting March 26, "Cock" is streaming at Studio Theatre. This production of British playwright Mike Bartlett's sericomedy centering on John, a gay man struggling with attraction, ambivalence, and commitment is directed by Studio's artistic director David Muse and was filmed in Studio's Stage 4 space.
Out actor Randy Harrison (a talented Broadway veteran best known for playing Justin Taylor on five seasons of Showtime's "Queer as Folk") is John, Kathryn Tkel plays the woman, and Scott Parkinson reprises the role of John's partner, a part he played in Studio's 2014 production of "Cock," also directed by Muse. Studiotheatre.org
During the pandemic, Woolly Mammoth Theatre Company's artistic director Maria Manuela Goyanes has proved very successful in presenting engaging and innovative streaming content ("This Is Who I Am," "Hi, Are You single?") and collaborating with other important regional theaters.
Through March 31, Woolly presents "RESET," a free digital collection using interactive constellations to reveal video performances and excerpts from historically overlooked works by insufficiently celebrated luminaries. The pieces are brought to life by a stunning cast including Woolly company members Shannon Dorsey and Dawn Ursula, as well as long-time and new Woolly collaborators: E. Faye Butler, Felicia Curry, Paige Hernandez, and more. Woolymammoth.net
At Arena Stage, artistic director Molly Smith's vibrant online offering "Molly's Salon" is moving along swimmingly with half-hour-long weekly conversations featuring Smith and high profile and emerging theater folk sharing thoughts about current projects and ambitions for the future.
And in June, Arena premieres "Indigenous Earth Voices," a film exploring people's relationship to the planet. Featuring six stories from locations throughout Canada and the United States, the new work focuses on subsistence, family traditions, land rights, myths and legends. All the actors, directors, playwrights, and interviewees involved identify as Indigenous.
While Smith won't be directing this time around, her wife Suzanne Blue Star Boy is serving as cultural consultant to the film. Arenastage.org
Looking forward – past spring and even summer, Baltimore's Hippodrome Theatre recently announced that it hopes to bring back live theater in the fall of 2021 with national tours of musicals "Pretty Woman," followed by "Tootsie." Fingers crossed. France-merrickpac.com