March 18, 2021 at 5:24 am EDT | by Lou Chibbaro Jr.
D.C. mayor eases COVID restrictions on bars, sporting events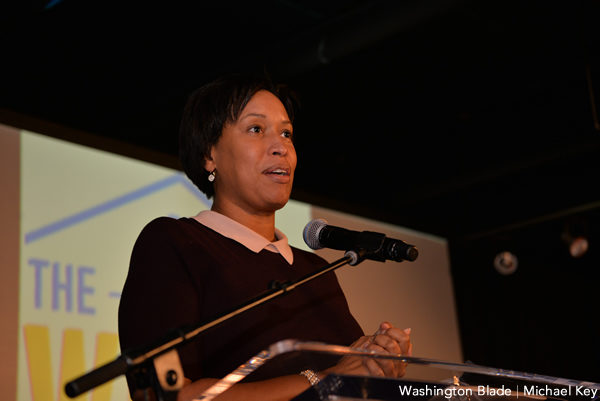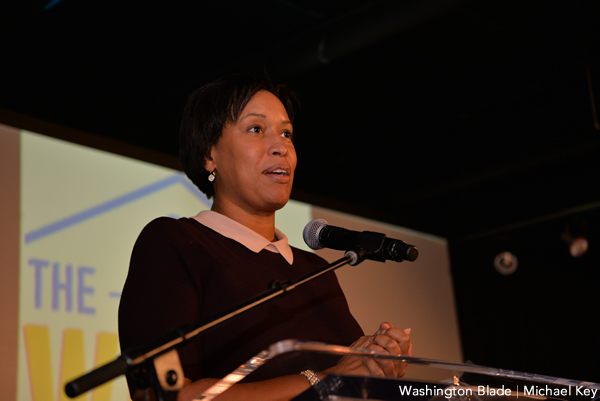 D.C. Mayor Muriel Bowser announced on Monday that the rapidly increasing dissemination of COVID vaccinations has enabled the city to partially lift some of its restrictions on restaurants, bars, sporting events, and other activities.
In a development that was immediately welcomed by the city's nightlife businesses, including D.C. gay bars, Bowser said that beginning March 22, bars and restaurants will be allowed to serve alcoholic beverages until midnight instead of the current cutoff of alcohol service at 10 p.m.
But D.C. nightlife advocate Mark Lee said many of the city's restaurant and bar operators were disappointed that the mayor did not follow the action of other nearby jurisdictions in expanding the capacity of indoor operations of bars and restaurants beyond D.C.'s current 25 percent limit. Some cities and counties have raised the indoor dining limit to 50 percent.
The lessening of restrictions announced by Bowser also includes allowing the Washington Nationals to resume playing baseball at Nationals Park with up to 5,000 fans in attendance. The DC United men's professional soccer team will be allowed to resume playing games at Audi Field at a maximum of 2,000 fans.
The mayor said that beginning March 29, 18 of the city's public libraries will be allowed to resume limited indoor operations, including public access to library computers.
She said that in keeping with President Biden's vaccination plans, beginning on May 1, all city residents age 16 and older would become eligible to register for an appointment to receive the COVID vaccine. Starting next week, the city will expand the type of workers considered essential and to be immediately eligible for the vaccine to in-person court workers and lawyers, transit and postal workers and restaurant workers.
Beginning on March 29, the eligibility will expand to ride-share drivers and journalists working in-person. On April 12, the eligibility will expand to construction and higher education workers, according to the mayor's office.