Queer facts about Major League Baseball
America's Favorite Pastime still lacks openly gay players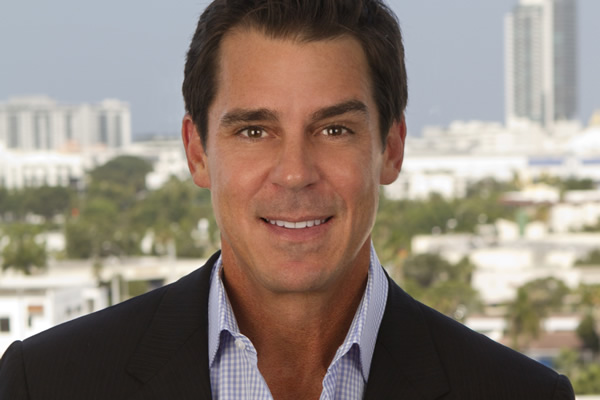 After a season-long hiatus from hosting in-the-stands fans at its 30 ballparks and stadiums due to the COVID-19 pandemic, Major League Baseball (and its Minor League Baseball feeder system) is back. The annual All-Star Game is set for July 13. Aside from gawking at your favorite players' posteriors in form-fitting pinstriped pants, there are plenty of queer cheers to give for America's national pastime. These are gayest things you didn't know about pro ball.
Glenn Burke broke the first barrier – but it may have cost him
As an outfielder for the Los Angeles Dodgers from 1976 to '78 (and widely regarded co-inventor of the high-five), Glenn Burke broke ground as the first active MLB player to come out as gay to his teammates and bosses. While he was asked to refrain from making his sexual orientation public by Dodgers' top brass, Burke told People magazine in 1994 that his "mission as a gay ballplayer was to break a stereotype" and he thought it worked. In other interviews and in his autobiography, however, he suggested that prejudice drove him out of the sport, not the injury that sent him back down to the minors after a year with the Oakland Athletics.
The A's released Burke from his contract before the end of his injured farm-team season, and he retired from the game in 1980.
In the initial years following his retirement, Burke competed in 100- and 200-meter sprints at the inaugural Gay Games in 1982 and in basketball at the 1986 Games, and for many years he played for the San Francisco Gay Softball League. Burke died of complications from AIDS in 1995.
Burke befriended Tommy Lasorda Jr. – and Tommy Senior wasn't happy
Legendary Dodgers manager Tommy Lasorda Sr. – who led the team to two World Series championships, four National League pennants and eight division titles during his 20-year stewardship from 1976 to 1996 – had a gay son. Burke befriended the younger Lasorda Jr., which angered the "family values" manager, causing a rift that likely contributed to Burke being traded to the A's after three seasons in Los Angeles. Lasorda Jr. died of AIDS complications in 1991 at age 33. Lasorda Sr. died earlier this year without ever having acknowledged he had a gay son.
It's been 22 years since the second MLB player came out
Billy Bean, an outfielder for the Detroit Tigers, L.A. Dodgers and San Diego Padres from 1987 to 1995, came out in the Miami Herald in 1999, four years after retiring. Besides Burke, he remains the only other former MLB player to publicly acknowledge his homosexuality post-career; no active player has ever come out publicly and no former players have come out since. In 2003, Bean released his autobiography "Going the Other Way: Lessons from a Life in and out of Major League Baseball," and in 2014 he was named MLB's first Ambassador for Inclusion. In 2016, that role was expanded to Vice President of Social Responsibility and Inclusion, and today Bean serves as Vice President and Special Assistant to the Commissioner.
The L.A. Dodgers are the only team with both players who have come out as gay
Both Burke and Bean played for the Dodgers during their MLB careers – and as history tends to repeat itself, maybe there's a gay player on the Dodgers' roster right now. If that's true, here's hoping he has the courage to come out and make history while an active player, put the final nail in the coffin of the Dodgers' homophobic past, and serve as an inspiration to aspiring young pro ball players everywhere.
No pressure.
Statistics suggest there are dozens of closeted pro baseball players
In a 2015 article for the New York Times, economist and public policy scholar Justin Wolfers wrote that based on the proportion of American men who have acknowledged being gay or bisexual (though not necessarily out), there must be closeted MLB players actively taking the field. Thirty MLB teams each have 40-men rosters equaling 1,200 players who don't publicly identify as queer.
"If baseball players are as likely to be gay as other men their age – let's go with an estimate of 1 in 25 – then the odds that none of these men are gay is one in two sextillion," Wolfers wrote. "A sextillion comes after a trillion, quadrillion and quintillion; it is a thousand billion billion."
Of course, there may be gay or bisexual men in MLB who have ripped a page from Burke's playbook and only confided within their own club. Time will tell.
Lower-level pro ball has a much better coming-out average
Since Sean Conroy, former pitcher for the independent Sonoma Stompers, came out publicly in 2015 while still on the team's roster – the first-ever active pro ball player to do so – a handful of others have followed in his pioneering footsteps (at various stages of their careers), including MiLB players David Denson, Tyler Dunnington, Jason Burch, and John Dillinger.
There are 30 MLB teams – and all but one of them host a Pride night
Twenty years ago this summer, the Chicago Cubs kicked off MLB's Pride-night tradition with its now-annual "Out at Wrigley" celebration, and almost every club in the organization has followed suit. Twenty-eight teams in the United States and one in Canada host an evening of LGBTQ inclusiveness, usually with special ticket packages that include seats in a dedicated Pride section and rainbow-colored baseball swag. The lone holdout? The two-decades-too-late New York Yankees.
Two years ago, the Yanks acknowledged the 50th anniversary of the Stonewall Uprising and honored five first-annual Yankees-Stonewall Scholarship winners in a special pre-game commemoration ceremony that unveiled a plaque behind the center-field fence dedicated to the occasion. Yet still no Pride night.
The San Francisco Giants made rainbow history for Pride 2021
MLB teams are known to incorporate cause-based logos and patches into their uniforms throughout the season, like the pink breast cancer awareness ribbon, for instance, or camouflage to show military appreciation. But on June 5, 2021, the San Francisco Giants became the first team in big-league history to rainbow-ize its uniforms, including a right-sleeve home jersey patch in Pride colors and a matching logo on players' hats, in celebration of its LGBTQ+ fans.
"We are extremely proud to stand with the LGBTQ+ community as we kick off one of the best annual celebrations in San Francisco by paying honor to the countless achievements and contributions of all those who identify as LGBTQ+ and are allies of the LGBTQ+ community," San Francisco Giants CEO Larry Baer said in a statement.
A scripted series about gay professional ball players may be coming soon
Author Peter Lefcourt's novel, "The Dreyfus Affair: A Love Story" (1992), about homophobia in baseball that follows two MLB players who get caught up in a sex scandal should be required reading for any on-the-spectrum queer sports fans, but if you're adverse to cracking open a dusty book, the live-action TV adaptation may be coming to a streaming service near you.
Universal Television has optioned the novel for development with Oscar- and Emmy-winner David Frankel ("The Devil Wears Prada") tapped to direct and co-write the pilot with Lefcourt.
The project has been in development in some form for the past 28 years. Studios put the kibosh on Lefcourt's and Frankel's original movie scripts in 1996 – Disney was even interested as one point – citing lack of commercial appeal.
These are the best butts in baseball according to Us magazine
There's no definitive queer ranking of the best butts in baseball (and it's a shame there isn't) but a few years ago Us magazine asked its readers, majority females, to rank MLB's greatest assets. Phillies left fielder Rhys Hoskins, Cincinnati Reds pitcher Matt Harvey, New York Yankee Giancarlo Stanton, Nationals right fielder Bryce Harper, and Dodger Cody Bellinger rounded out the top five – figuratively and literally.
Perfectly acceptable. But are there better booties at-bat?
Consider Diamondback David Peralta, Los Angeles Angel Mike Trout, and Orioles first baseman Chris Davis the next time they take the plate.
Seventh-inning stretch, anyone?
Mikey Rox is an award-winning journalist and LGBT lifestyle expert whose work has been published in more than 100 outlets across the world. He currently works for the Atlanta Braves. Connect with Mikey on Instagram @mikeyroxtravels
Gay men challenge Qatar death penalty for homosexuality
Country to host 2022 World Cup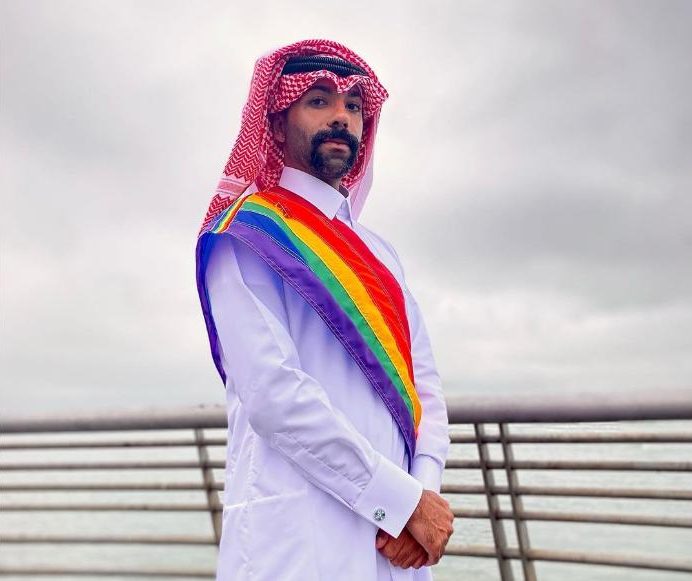 Gay men are blowing the whistle now, two months before the World Cup, demanding the host nation of Qatar change its anti-LGBTQ ways.
The Middle Eastern country where Islam is the state religion will welcome soccer players, coaches and fans from all around the planet, beginning Nov. 20, for matches that will pit nation against nation.
Qatar has promised to welcome LGBTQ foreigners, even as its own people are tortured and put to death for being who they are.
On Monday, Qatar's ambassador to Germany got an earful from one of those men at a human rights conference in Frankfurt, hosted by the German Football Association, according to a report by the Associated Press.
Fan representative Dario Minden spoke in English directly to Abdulla bin Mohammed bin Saud Al Thani, about who he is and who he loves, Minden told him to "abolish the death penalty" for homosexuality.
"I'm a man and I love men. I do — please don't be shocked — have sex with other men. This is normal," Minden told Al Thani. "So, please get used to it, or stay out of football. Because the most important rule in football is, football is for everyone. It doesn't matter if you're lesbian, if you're gay. It's for everyone. For the boys. For the girls. And for everyone in between.
"So, abolish the death penalty. Abolish all of the penalties regarding sexual and gender identity," he said.
Although organizers promised Al Thani an opportunity to respond, the Associated Press reports that portion of the conference was closed to the public and the news media and was not televised.
Earlier, Al Thani reportedly complained to those assembled that the issue of human rights was a distraction from the World Cup, even though the event was titled, "Sport and Human Rights."
"We all care about human rights," said Al Thani. "But I would have enjoyed (it) more if I saw some concentration not only on just one subject, but the enjoyment of football and the football effect on people around the world."
More than 5,000 miles away in San Francisco, a gay Qatari physician has organized a petition to tell the land of his birth: Love Is Not A Crime.
Doctor Nasser Mohamed decided to come out in 2010 following a visit to the U.S., and spent his residency in Connecticut before moving to California in 2015.
Mohamed wrote in an op-ed published by Outsports last month that he has spent the last decade caring for the LGBTQ community in outpatient settings and growing as an activist.
"Being an LGBT person is a criminal offense in the legal system in Qatarm as is sex between two men. There are state-sponsored conversion-therapy practices, and LGBT-affirming psychotherapy is not offered." He wrote how law enforcement uses media and chat rooms to find, jail and punish people for being LGBTQ.
"Visibility of the local LGBT community in Qatar, and the exposure of their treatment, are absolutely essential," Mohamed wrote. "I am doing my part by speaking up."
Editor's note: Find out about Mohamed's petition by clicking here. He is also raising money through a GoFundMe account to provide him with funding for his activism as well as security and protection.
Carl Nassib returns to Tampa
Former Las Vegas Raiders defensive end came out as gay in June 2021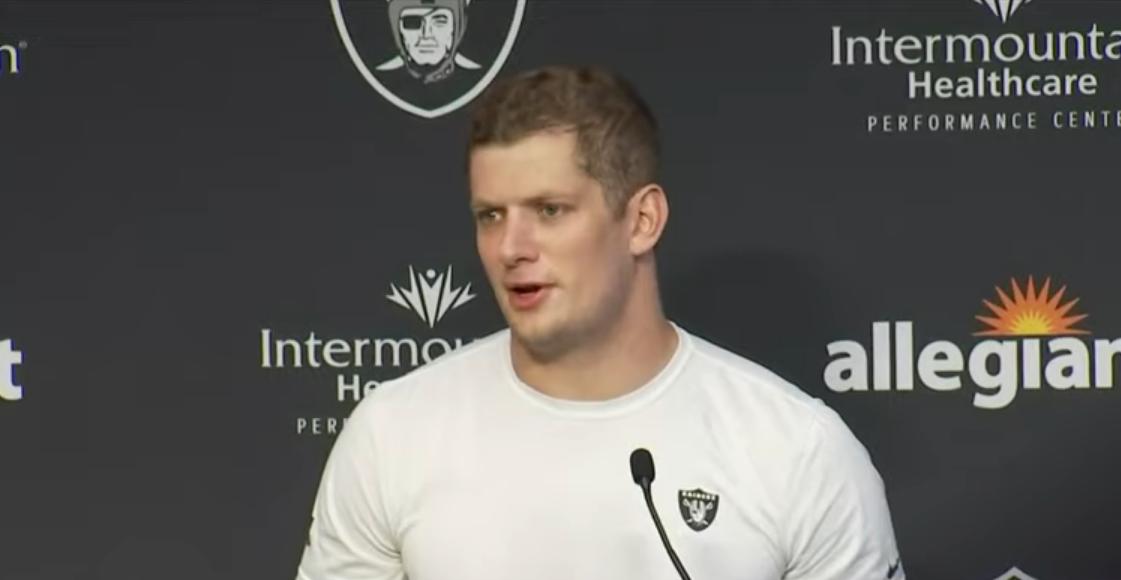 Carl Nassib, who made headlines in June 2021 when he became the NFL's first out gay active player, reportedly has signed a one-year contract with his former team, the Tampa Bay Buccaneers.
The 29-year-old defensive end was released by the Las Vegas Raiders in March, and became a free agent. NFL sources said that was due to his contracted salary amount — $7.75 million — and not any reflection on his sexual orientation.
ESPN's Adam Schefter broke the news with a tweet.
Buccaneers reached agreement on a one-year deal with former Raiders' DE Carl Nassib, per source.

— Adam Schefter (@AdamSchefter) August 15, 2022
When Nassib came out last summer, he announced he was donating $100,000 to the Trevor Project, and for Pride Month this year he made a new pledge to help LGBTQ youth. He promised to match donations to the Trevor Project, dollar for dollar, up to $100,000.
Will Buccaneers quarterback Tom Brady welcome Nassib?
As Outsports reported, he's never made any comments about playing with someone gay. Brady's former New England Patriots teammate Ryan O'Callaghan recalled that before he came out in 2017, following his retirement, there was one time that he missed the team bus and Brady gave him a ride in his car to that day's practice.
O'Callaghan told Outsports he believes Brady would have "absolutely" accepted him if he had come out at that time.
"Being married to a super model I'm sure he's met a few gay people in his life," said O'Callaghan.
Brady wed Brazilian fashion model Gisele Bündchen in 2009.
Legendary Boston sports columnist Steve Buckley of the Athletic came out as gay in 2011 while at the Boston Herald. He told Outsports that Brady has always been friendly and cooperative, even after Buckley came out.
This is the second time around at Raymond James Stadium for Nassib. He played for the Buccaneers for two seasons prior to joining the Raiders in 2020. His NFL career began in 2016 with the Cleveland Browns.
As Jason Owens reported for Yahoo! Sports, Nassib was far more productive in Tampa as a part-time starter, recording 6.5 sacks in 2018 and six sacks in 2019. The NFL's website shows he played just 242 defensive snaps and earned 1.5 sacks last season.
In 86 games including 37 starts, Nassib's recorded 22 career sacks, 164 tackles, 53 quarterback hits and four forced fumbles.
In addition to Brady, Nassib's new teammates are Akiem Hicks and William Gholston at defensive end and outside linebackers Shaquil Barrett and Joe Tryon-Shoyinka. Given that the Buccaneers finished seventh in the NFL in sacks last season with 47, Nassib will be expected to improve Tampa Bay's chances when their season begins on Sept. 11 in Dallas.
Federal judge temporarily blocks anti-trans youth sports law in Indiana
The injunction requires that A.M., a 10 -year-old trans girl, must be allowed to rejoin her school's all-girls softball team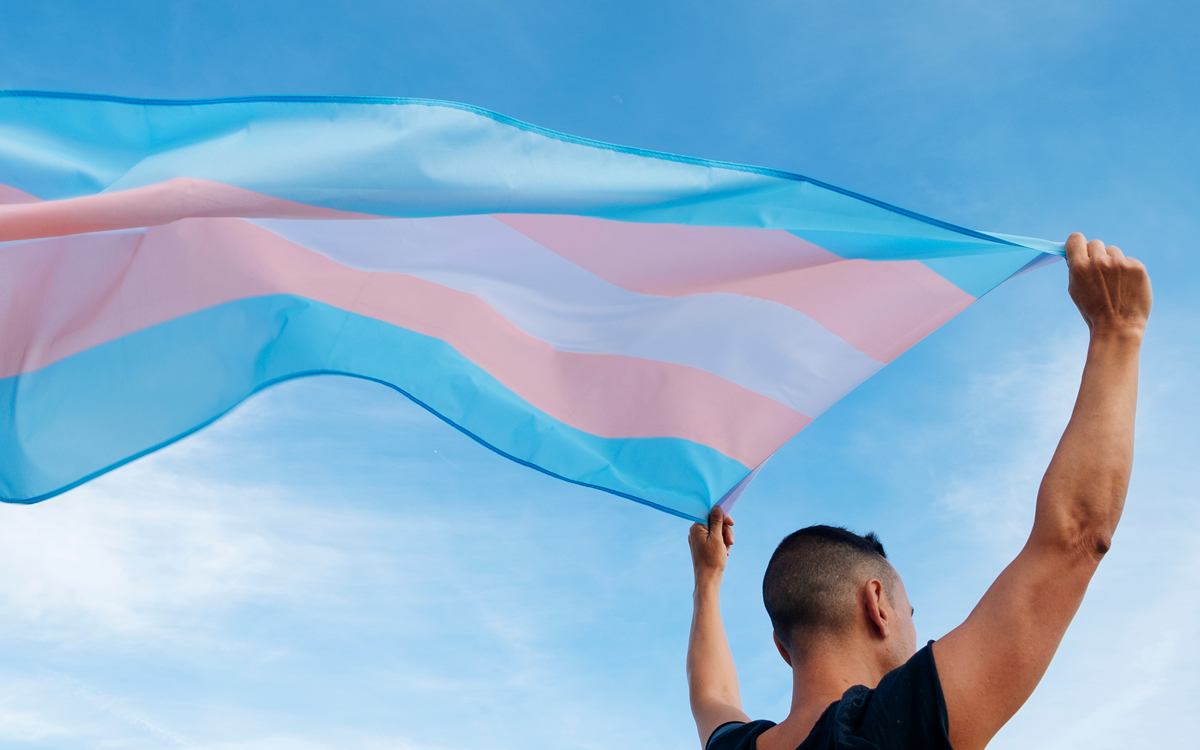 On Tuesday Judge Jane Magnus-Stinson of the United States District Court for the Southern District of Indiana issued an preliminary injunction that blocked an Indiana law that prevents trans youth from playing on sports teams that match their gender identity.
The injunction requires that A.M., a 10 -year-old trans girl, must be allowed to rejoin her school's all-girls softball team while litigation continues.
The American Civil Liberties Union of Indiana filed a lawsuit in April, on behalf of A.M., challenging House Enrolled Act 1041, which bans transgender girls from participating in school sports.
Ken Falk, legal director at the ACLU of Indiana, issued the following statement:
"When misinformation about biology and gender is used to bar transgender girls from school sports it amounts to the same form of sex discrimination that has long been prohibited under Title IX, a law that protects all students – including trans people – on the basis of sex.
"We are pleased that Judge Magnus-Stinson has recognized this and required that A.M. be allowed to play on her school's softball team.
"If other students are being denied the right to join a sports team at their school due to their transgender status, we encourage them to contact the ACLU of Indiana immediately."
This past May, the Indiana Legislature had voted to overturn Republican Governor Eric Holcomb's March veto of HB 1041, a measure that bans transgender girls from competing on girls' K-12 sports teams in the state.
The vote to override the veto means that this law makes Indiana the 8th state to ban trans youth from playing sports in 2022 by legislative action — and the 16th in the country.
In his veto message sent to House Speaker Todd Huston's office, Holcomb said the bill presumed a problem already existed that required the state to intervene and it implied the goals of consistency and fairness in girls' sports were not being met.
"After thorough review, I find no evidence to support either claim even if I support the overall goal," Holcomb wrote.
"Governor Holcomb was the second governor this year to uphold the dignity of transgender and nonbinary youth, and veto an attempt by lawmakers to write them out of existence. While those young people continue to face unrelenting political attacks, the Indiana legislature voted to override his act of courage and compassion, pushing these marginalized youth even further to the sidelines," said Sam Ames, Director of Advocacy and Government Affairs at The Trevor Project.
"This bill claimed to solve a problem of 'fairness' in school sports in Indiana that didn't exist, but its negative impacts on the mental health and well-being of trans and nonbinary youth — young people who already face disproportionate rates of bullying, depression, and suicide — are very real. To the young people in Indiana watching tonight: you are stronger than they know. We are here for you, we will fight for you, and we are not going anywhere."