Out athletes going for gold
New milestones in queer representation at Tokyo Olympics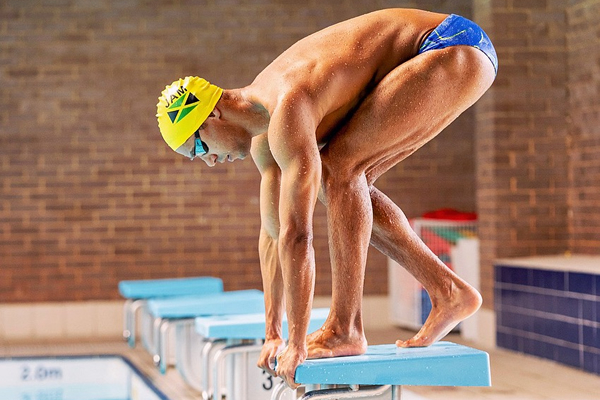 The 2020 Tokyo Olympic Games begin on June 23, with competitions continuing through Aug. 8. The Games were postponed in March 2020 as a result of the COVID-19 pandemic.
For many aspiring Olympians, the quadrennial event is the culmination of a lifetime of sacrifices to compete against the best athletes in the world while representing their country on an international stage.
The road to get there is filled with obstacles and this Olympic cycle produced one more barrier in the form of training disruptions that happened in almost every sport.
After all the dust settled during the qualifying process, 627 athletes were named to Team USA. More than 30 of those athletes are out members of the LGBTQ community.
Regarding the other countries competing, according to a recent story by Outsports, "At least 142 publicly out gay, lesbian, bisexual, transgender, queer and nonbinary athletes are headed to Tokyo for the Summer Olympic Games."
Flashback to the 2016 Rio Olympic Games when a correspondent from The Daily Beast used hook-up apps such as Bumble, Tindr, Grindr, and Jack'd to message gay athletes. His published story went on to describe the athletes, creating potentially dangerous situations for the athletes from countries with high anti-LGBTQ violence rates.
What should we expect from the environment in Japan?
There have been a handful of Japanese athletes who have come out recently but for the most part, they are competing in other countries – notably trans soccer star Kumi Yokoyama who plays for the Washington Spirit and out lesbian Shiho Shimoyamada who plays soccer for SV Meppen in Germany.
LGBTQ activists in Japan were hoping that the worldwide attention on the Tokyo Olympics would help push their ruling Liberal Democratic Party to pass EqualityActJapan banning discrimination against LGBTQ people. Their legislature went into recess without passing the measure.
That setback did not stop Pride House Tokyo Legacy from opening in October 2020 in Shinjuku, Tokyo. It will serve as a permanent LGBTQ support center where individuals can feel safe and at home.
Pride House Tokyo Legacy has been authorized as part of the Tokyo 2020 Official Program by the Tokyo Organizing Committee of the Olympic and Paralympic Games along with full support from the International Olympic Committee. Those endorsements make it the first Pride House worldwide to achieve this status.
Visibility for the LGBTQ community is important for a variety of reasons and in the sports world, we tend to point to LGBTQ athletes as role models for younger generations.
Over the next few weeks we will bear witness to the first transgender athlete to compete in Laurel Hubbard as a weightlifter for Team New Zealand.
We will watch lesbian triple jumper Yulimar Rojas compete and carry the flag for her country of Venezuela in the Parade of Nations.
And we will sit enthralled as gay British Olympic diver Tom Daley is cheered on by his three-year-old son Robbie as he attempts to medal again in his fourth Olympics.
The last time the Blade checked in with out Tongan swimmer Amini Fonua, he was in heavy training to qualify for the 2020 Tokyo Olympics and struggling with the funding needed to complete that journey.
Fonua was one of the Olympic athletes that spoke out against The Daily Beast story from 2016, which helped to get the story retracted, with an apology. It was the first instance where the International Olympic Committee, which also chimed in, had ever acknowledged an LGBTQ presence.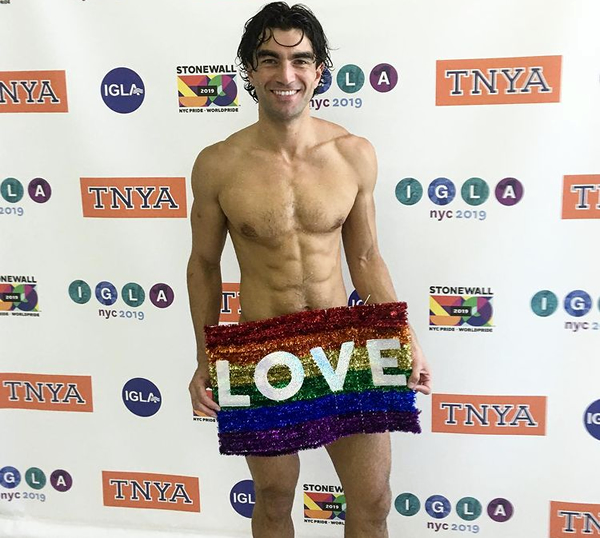 When the pandemic hit, Fonua's training pool closed and his income from teaching swimming lessons dried up. In an effort to be closer to his training group, New York Athletic Club, he moved from New Jersey to New York City mid-pandemic.
To stay in shape, he ramped up his time spent on weight training, running, biking, and yoga.
"The pandemic changed a lot of things for all of us," says Fonua. "This past year has been about survival, and I have done my best with what I have been given."
Eventually pools opened back up with limits on swimmers per lane and time spent in the water. Fonua was only allowed four 45-minute swim practices per week, which is well below the amount of time that elite swimmers spend in the pool.
He also found employment with Fitter and Faster Swim Camps with all of his travel to swim camps completed by train to minimize his exposure to the virus.
As of May 2021, Fonua was not the top Tongan swimmer that would be selected for the Olympic team. He was also facing swim meet entry barriers due to COVID restrictions to even compete for a spot on the team.
In smaller nations and those with developing swim programs, the international federation for swimming, FINA, and the International Olympic Committee allow for universalityentries into the Olympics.
The universality system allows a nation with no Olympic swimming qualifier to enter up to one man and one woman in the Olympics. The two swimmers are chosen based on FINA points, which are calculated using a cubic curve.
Fonua received a last minute entry to the Atlanta Classic swim meet on May 14 where he would have one last shot to make the team. He threw down a time in the 100 meter breaststroke that moved him past the top Tongan swimmer based on FINA points and qualified him for his third Olympics.
For this Olympic experience, Fonua will be thinking about what his father always says to him regarding sports — be competitive, do your best, and have fun.
"I will be staying in the Olympic Village but there won't be any Grindr this time because I am in love. I will be racing on the 24th and still hope to walk in the Parade of Nations the night before," Fonua says. "My mom is the team manager for the Tongan swim team, and I am looking forward to cups of tea with her and visiting Pride House Tokyo. I know it will be different this time because of COVID, but there is nothing like experiencing a city hosting the Olympics."
When you receive an email from out swimmer Michael Gunning, the signature line says Professional Athlete. He laughs when asked about it and says it is a continuation of what he used to write on his school essays — Michael Gunning, The Swimmer.
Gunning, who currently trains in Manchester, England, became fully committed to swimming at age 13 when he won a national competition in England. A few years later he was representing Great Britain on their junior national team.
"We have all heard that Black people don't swim, and I wanted to prove it could be done," says Gunning. "I began chasing those Olympic dreams at every event I swam in."
Despite swimming well in the 200 meter butterfly in the qualifying trials for the 2014 Commonwealth Games, he was left off the Great Britain team.
Jamaica reached out and said they would love for Gunning to swim for them (his father was born in Jamaica). He represented the country for the first time at the 2017 World Championships in Budapest and again at the 2019 World Championships in Gwangju.
"I was really on the fence before saying yes. I felt like I wasn't being taken seriously in the UK and this was an opportunity to do my bit and inspire," Gunning says. "That first experience in Budapest was amazing. The Jamaican team accepted me, and I finally felt good enough."
When the Blade last checked in with Gunning, he was pointing toward the 2020 Tokyo Olympics. At that time, he was the top Jamaican point earner if it came down to a FINA universality selection for the Olympics.
Then the pandemic hit. Gunning was out of the water for more than 100 days and scrambling to stay in shape with dryland training.
"Those were dark and desperate times," says Gunning. "Once I was able to get back in the water, I trained by myself for 20 weeks."
With COVID barriers for training and competitions, Gunning knew all along that another Jamaican swimmer could top his FINA points.
And then it happened.
FINA adjusted their earned points for the 200 meter butterfly downward and another swimmer earned more points in the 200 meter IM.
Gunning had one last shot in June at a meet in Glasgow but did not swim near his best times. He received the news earlier this month that he was not selected for the team.
"Swimming shapes you as a person. Whether you reach your end goals or not, you are so much stronger for it. I don't regret any of the hard work I put in," Gunning says. "Swimming prompted me to come out – swimming gave me that. We still need diversity and inclusion, especially at the grass roots level. I want to be that representation."
With the news being so fresh, Gunning is unclear on his long term path in the pool. He will continue to teach swimming and field offers that come his way. Next year, he will be a Pride House ambassador at the Commonwealth Games in Birmingham.
"The Olympics make role models, and I am excited to support and cheer for the LGBTQ athletes who are competing," says Gunning. "For now, I am going to live every day, one day at a time, being myself and being authentic."
British soccer player comes out
Jake Daniels is Blackpool FC forward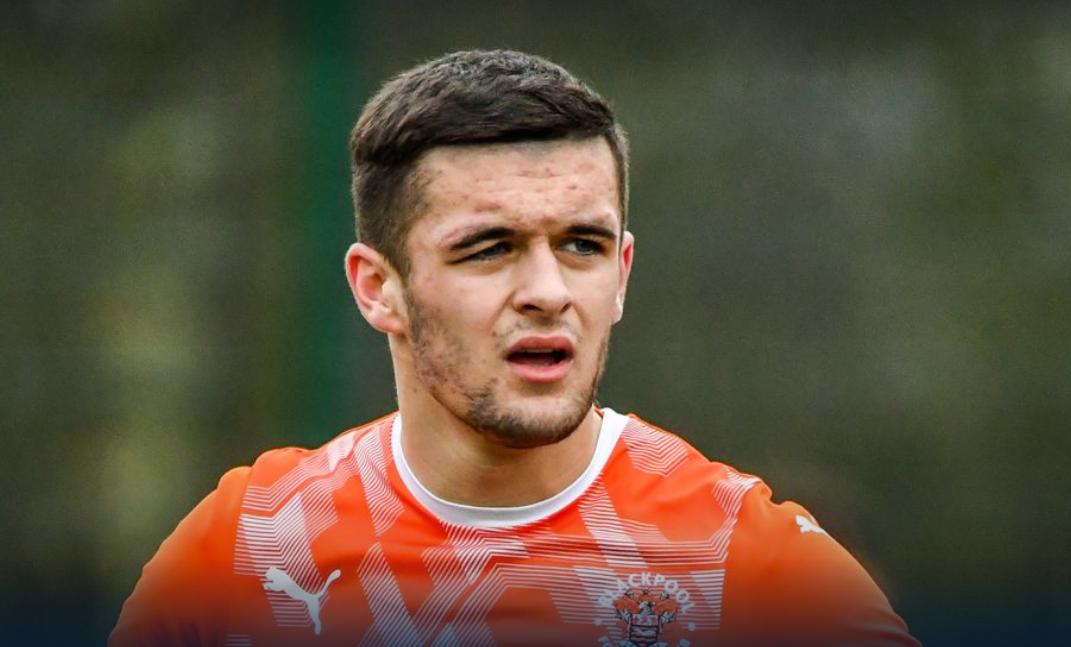 A 17-year-old professional soccer player has made history only the second person in the past 30 years to acknowledge their sexual orientation publicly in the sport in the U.K.
Blackpool FC forward Jake Daniels joins with Justinus Soni "Justin" Fashanu as the only two footballers to declare themselves openly out. Fashanu had come out in an exclusive with The Sun tabloid newspaper on Oct. 22, 1990, and later retired in 1997. He later passed away in London in May 1998.
Daniels made his announcement via a statement released by the team on its webpage:
"This season has been a fantastic one for me on the pitch. I've made my first-team debut, scored 30 goals for the youth team, signed my first professional contract and shared success with my teammates, going on a great run in the FA Youth Cup and lifting the Lancashire FA Pro-Youth Cup.
But off the pitch I've been hiding the real me and who I really am. I've known my whole life that I'm gay, and I now feel that I'm ready to come out and be myself.
It's a step into the unknown being one of the first footballers in this country to reveal my sexuality, but I've been inspired by Josh Cavallo, Matt Morton and athletes from other sports, like Tom Daley, to have the courage and determination to drive change.
In reaching this point, I've had some of the best support and advice from my family, my club, my agent and Stonewall, who have all been incredibly pro-active in putting my interests and welfare first. I have also confided in my team-mates in the youth team here at Blackpool, and they too have embraced the news and supported my decision to open up and tell people.
I've hated lying my whole life and feeling the need to change to fit in. I want to be a role model myself by doing this.
There are people out there in the same space as me that may not feel comfortable revealing their sexuality. I just want to tell them that you don't have to change who you are, or how you should be, just to fit in.
You being you, and being happy, is what matters most.
Jake"
The team itself also noted:
"Blackpool Football Club has worked closely with Stonewall and the relevant footballing organizations to support Jake and is incredibly proud that he has reached a stage where he is empowered to express himself both on-and-off the pitch.
It is vital that we all promote an environment where people feel comfortable to be themselves, and that football leads the way in removing any form of discrimination and prejudice."
The largest LGBTQ advocacy organization in the UK, Stonewall tweeted:
We are proud that Jake has felt able to share his truth with the world. To come out publicly as the first openly gay player in men's professional football in the UK in the last 30 years takes courage. We're honoured to be supporting him! 🏳️‍🌈⚽ https://t.co/4q1j9PSNxD

— Stonewall (@stonewalluk) May 16, 2022
Blackpool Football Club is a professional association football club based in seaside resort of Blackpool on the Irish Sea coast of England.
Qatar police may seize Pride flags 'to protect' LGBTQ World Cup fans
Advocacy groups have criticized Qatari official's comments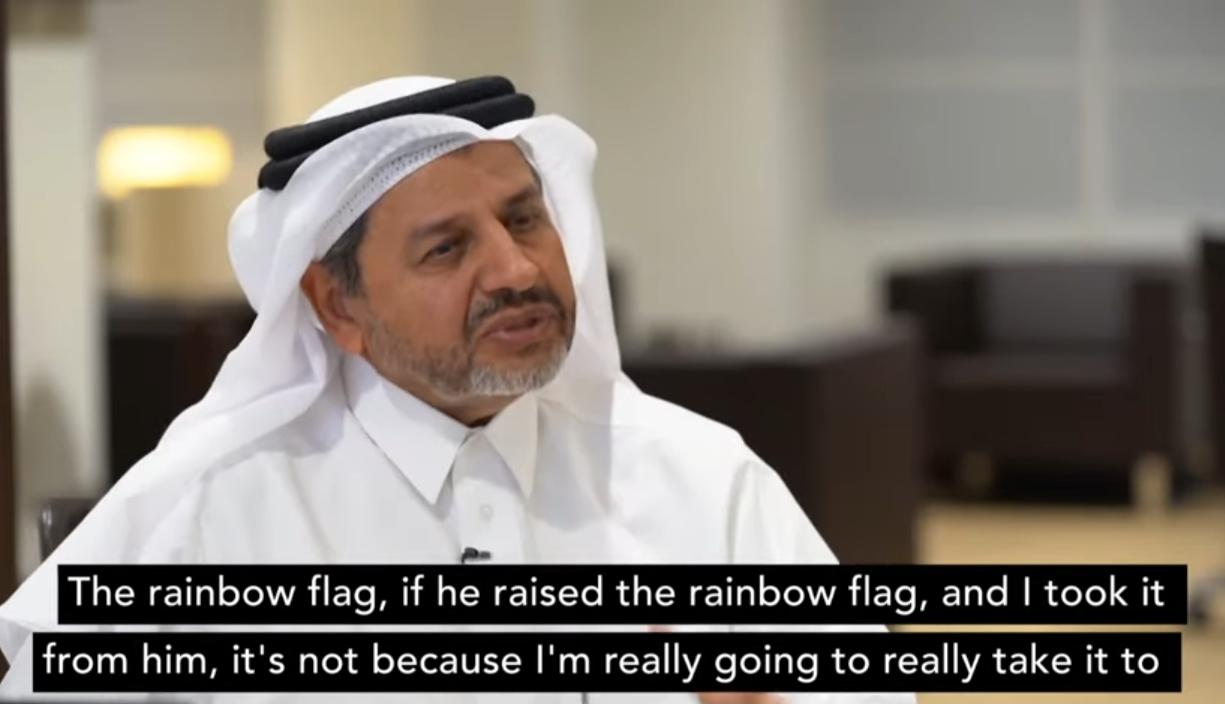 A senior official in Qatar, the ultra-conservative Gulf nation where being gay, lesbian, bisexual or transgender is a crime, is warning World Cup fans who are LGBTQ to leave their rainbow flags at home. 
The Associated Press reported that contrary to promises from both World Cup organizers and FIFA, Major General Abdulaziz Abdullah Al Ansari warned that rainbow flags could be seized for fans' own protection, to prevent them from being attacked for promoting LGBTQ rights.
"I cannot guarantee the behavior of the whole people," said Al Ansari, who is in charge of security at Qatar's eight stadiums hosting the Nov. 21-Dec. 18 FIFA championship matches. "Here we cannot change the laws. You cannot change the religion for 28 days of World Cup."
In a one-hour interview with the AP's Rob Harris, Al Ansari offered a hypothetical example of what would happen to a fan who dared to wave the Pride flag.
"If he raised the rainbow flag and I took it from him, it's not because I really want to, really, take it, to really insult him, but to protect him," said Al Ansari. "Because if it's not me, somebody else around him might attack (him)," Al Ansari added. "And I will tell him: 'Please, no need to really raise that flag at this point.'"
Al Ansari, who is also director of the Department of International Cooperation and chairman of the National Counterterrorism Committee at the Ministry of Interior, told the AP that LGBTQ couples will be welcomed and accepted.
"Reserve the room together, sleep together — this is something that's not in our concern," he said. "We are here to manage the tournament. Let's not go beyond, the individual personal things which might be happening between these people."
At one point, Al Ansari makes it clear that Qatar considers being LGBTQ a criminal act, and will not tolerate those who oppose its laws.
"You want to demonstrate your view about the situation, demonstrate it in a society where it will be accepted," Al Ansari said. "We realize that this man got the ticket, comes here to watch the game, not to demonstrate, a political (act) or something which is in his mind. Watch the game. That's good. But don't really come in and insult the whole society because of this."
Reactions to Al Ansari's comments to the AP were swift.
"Often, so-called 'protections' are in fact smokescreens to cover up human rights violations," Julia Ehrt of the International Lesbian, Gay, Bisexual, Trans and Intersex Association and Ronain Evain of Football Supporters Europe told the AP in a joint statement. "FIFA and Qatar must address these concerns immediately, and show the world there is a chance of carrying out a rights-respecting and safe tournament for LGBTIQ fans."
Although FIFA President Gianni Infantino, on a visit to Doha last week, had claimed that "everyone will see that everyone is welcome here in Qatar, even if we speak about LGBTQ," fan groups put out a statement contradicting Infantino: "We cannot, in good faith, tell our members, LGBT+ people, or allies that this is a #WorldCup for all."
"The idea that the flag, which is now a recognized universal symbol of diversity and equality, will be removed from people to protect them will not be considered acceptable, and will be seen as a pretext," said Piara Powar, executive director of The FARE network, which monitors soccer games for discrimination. "I have been to Qatar on numerous occasions and do not expect the local Qatari population or fans visiting for the World Cup to be attacked for wearing the rainbow flag. The bigger danger comes from state actions."
🚨🚨🚨#SRA partners @FansEurope & @ILGAWorld raise concerns about statement from Qatari security head that rainbow flags🏳️‍🌈 could be taken from fans at the 2022 Men's World Cup under a pretense of 'protection.'#WorldCupDraw #Qatar2022 #HumanRights

👉https://t.co/UarhL3arEW pic.twitter.com/fOcGeimX0u

— Sport & Rights Alliance (@Sport_Rights) April 1, 2022
2022 FIFA World Cup | LBGTQ people welcome but Rainbow Flag will be seized at Qatar 2022:
Lia Thomas is NCAA's first Transgender D-1 National Champion
Despite the change in trans participation policies by USA Swimming that would have disqualified her, NCAA ruled Thomas was qualified to swim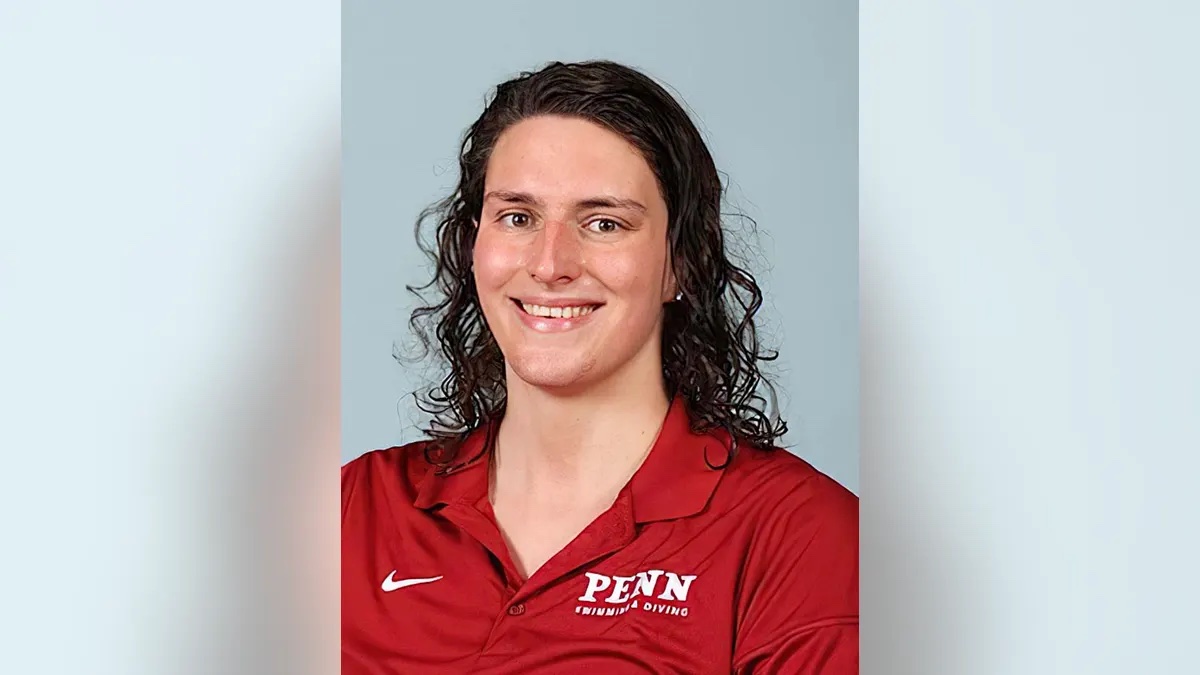 Lia Thomas, a senior at the University of Pennsylvania, swam faster than any other woman in the 500-yard freestyle competition Thursday in Atlanta and made history by doing so. Not just because she finished in 4:33:24, more than a second faster than her closest competitor, but because she is an out transgender woman.
Her honor came at the Women's Swimming and Diving National Championships, and despite rules that require her to speak to the news media following her win, Thomas spoke only to ESPN and "declined" attending the mandatory news conference, according to a spokesperson.
As for her victory, there are people who are plenty mad about it. When ESPN interviewed the 22-year-old, live, following the event, and some in the crowd booed.
"I didn't have a whole lot of expectations for this meet," Thomas told ESPN, according to a transcript of the interview provided by out nonbinary journalist Katie Barnes. "I was just happy to be here, trying to race and compete as best as I could."
The ESPN correspondent asked the Austin, Texas native about competing "under the spotlight."
"I try to ignore it as much as I can. I try to focus on my swimming, what I need to do to get ready for my races and just try to block out everything else," Thomas said. She added: "It means the world to be here, being with two of my best friends and teammates and to be able to compete."
The interview ended, and some in the stands booed. Among the parents and supporters from across the country were demonstrators from an anti-transgender inclusion organization, Save Women's Sports.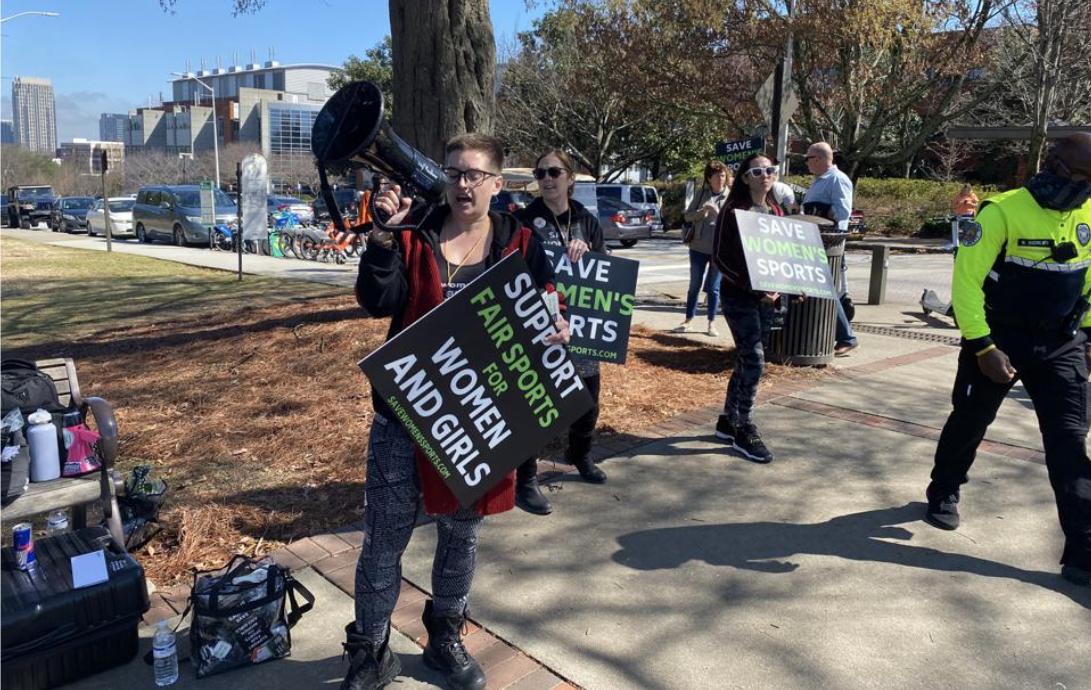 "It's not right. It's not fair," Beth Stelzer, the group's founder, told me amid a crowd of about 20 anti-trans protesters, waving signs and leading chants with a bullhorn outside the McAuley Aquatics Center on the campus of Georgia Tech.
"We are here to give these girls, parents, coaches, that are too afraid to speak up a voice, because women matter. We won't say no. Save women's sports!"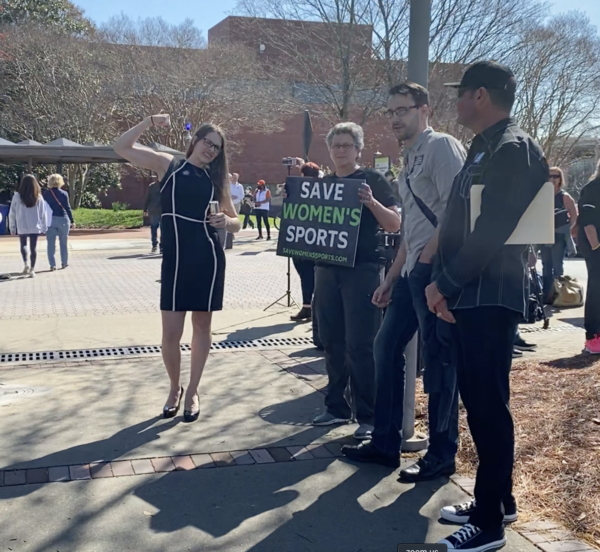 Despite the change in transgender participation policies by USA Swimming that would have disqualified her, the NCAA ruled earlier this month that Thomas was qualified to swim. I asked Stelzer, who is an amateur powerlifter, about the fact that Thomas is competing fair and square, according to the NCAA.
"I think it's cowardly," said Stelzer. "I think that it has been driven by money and feelings, instead of doing what is right and what is right is protecting women."
According to one of the university officials keeping a close eye on the competing demonstrations, there were no altercations, no arrests, no injuries, and, he told me, he saw "no women in need of protecting." He declined to give his name.
Another official told me he needed to step in when one demonstrator "crossed the line." More about that, after details of the meet.
The 500 Free
Earlier in the day, Thomas led throughout her preliminary heat and extended her lead over Stanford's Brooke Forde on the final lap to finish with her best time so far, 4 minutes, 33.82 seconds. Her previous best this year was 4:34.06. Stanford's Brooke Forde finished second in the heat and sixth overall at 4:38.19.
Then came the finals. Just after 6 p.m., Thomas and the field of eight swimmers were tightly packed for several laps, with Thomas trailing Olympic silver medalist Emma Weyant of the University of Virginia for much of the heat. Then in the final laps, Thomas pulled ahead and finished more than a full second ahead of Weyant.
No one, including Thomas, set any NCAA or pool records Thursday.
There was some applause and cheers from spectators, but the largest outpouring came as Weyant touched the wall, a repeat of what happened in the prelims when the crowd waited for the second-place finisher before they cheered.
The crowd fell quiet when Thomas was introduced at the beginning of the finals, then resumed cheering for the other swimmers. During the award ceremony that followed the crowd's boos for Thomas, her competitors and spectators politely clapped for her.
Trans History
Thomas is not the first trans NCAA competitor in Division 1. Kye Allums earned that title in 2010. She isn't even be the first trans NCAA swimmer: Schuyler Bailar notched that moment in history in 2015 as the first trans athlete to compete on a DI men's team.
Bailar, a friend of Thomas, was at the championships Thursday, cheering her on, along with others waving trans Pride flags. Also, there is one other NCAA All-American of note: In 2019, Olympic hopeful CeCé Telfer became the first NCAA champion in DII track.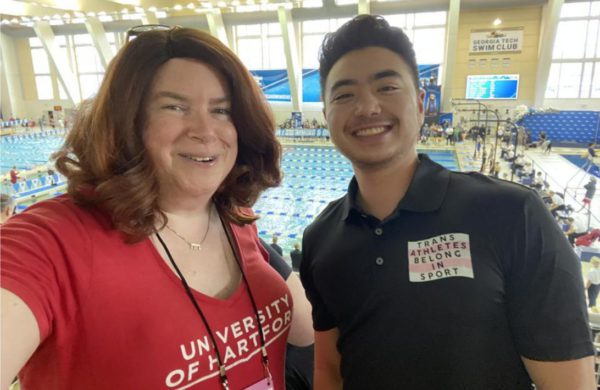 Telfer's achievement and the success of two Connecticut high school track stars sparked controversy across the country about trans girls and trans women competing with cisgender student-athletes. The Connecticut case wound up in federal court, and despite a judge tossing the suit, it's now in the appeal phase.
The swimming success of Thomas, who up until 2019 competed with Penn's men's team, has been seized by conservatives as a rallying cry to generate support for bans against trans student-athletes in 11 states and for other laws that discriminate against trans American youth, such as outlawing gender-affirming healthcare, and even Florida's Don't Say Gay bill.
What's missing from all that legislation is actual scientific evidence that would support the cause of groups like Save Women's Sports. Despite dire warnings, CeCé Telfer didn't destroy women's sports in 2019. Laurel Hubbard didn't destroy women's sports at the Olympics last summer. And so far, Lia Thomas hasn't destroyed women's sports in 2022.
Journalist Julie Compton interviewed researcher Joanna Harper about the science for NBC News.
"The question isn't 'Do trans women have advantages?' Because yes, that is so obviously true," said Harper, a medical physicist and the author of "Sporting Gender: The History, Science, and Stories of Transgender and Intersex Athletes. Harper added that it is normal for athletes to have certain advantages and that any advantages trans women have are not necessarily unfair. "But can trans women and cis women compete against one another in meaningful competition? That's the important question. That's the interesting question. And that's a question that we don't have a 100 percent firm answer yet."
"It's a truism of trans athletes that we can compete in women's sports as long as we don't win," said Harper, who herself is trans. "If we win, then it's problematic. And, of course, how can you compete if you're not allowed to win?"
The Other Trans Swimmer
Iszac Henig is the only swimmer for Yale at these championships, and is also the only man. He is a transgender man, who, in order to continue competing in women's swimming with his Bulldogs teammates, opted to delay one part of his medical transition: He postponed the administration of the gender-affirming hormone testosterone. He did have top surgery, however.

On Thursday evening, Henig finished 16th in the 50-free race, earning All-American Honorable Mention. He will compete Friday and Saturday in the the 100-butterfly and 100-free. In Saturday's meet, he will be competing head to head against Thomas, the first time two transgender student-athletes have appeared in the same championship event.
Despite Henig being a man, Stelzer misidentified him in our interview when I asked if she was also opposed to him competing.
"If a woman who identifies as being a man wants to swim with the women, I'm all for it ,as long as they're not taking any testosterone or other performance enhancing substances," she said. "There might be a little bit of an issue with the mastectomy, because that could possibly streamline, so a little bit of an advantage there, some might say. But I have no issue with a woman swimming in women's sports. And when it comes down to it, that's a woman's body there."
Although Henig was not available for comment, a small but vocal group from Yale University traveled to Atlanta for the meet, and cheered him on. They told me they were beyond excited for him, and they explained that like Henig, they are not granting media interviews, but wanted it known how proud they are of him.
Dueling Protests Outside
Far from the pool, the protesters chanting "Even when we're swimmin' we're standing up for women!" were separated from an equally loud group of about 20 pro-transgender inclusion demonstrators, chanting just as loud.
"Hey hey, ho, ho! Transphobes have got to go!" and "Say it loud, say it clear! Trans athletes are welcome here!" they shouted.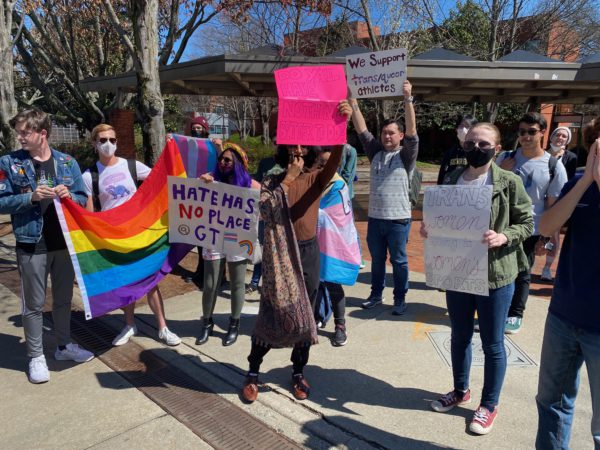 Some of those in that group were themselves trans and nonbinary. As they spoke to reporters, one of the Save Women's Sports activists crossed the street to record the counter-protest, getting within inches of some of the demonstrators' faces with her camera. This was when one of the officials watching the dueling protests and maintaining order stepped between her and the demonstrators, at one point directing her to back off. Her name is Kat, and she's from New York.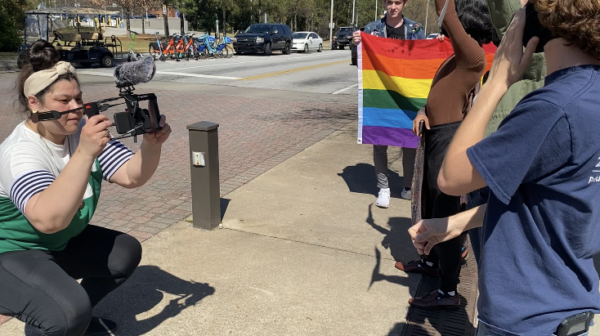 "I used to support transgender rights," Kat told me, and later she disclosed that she used to identify as nonbinary and has trans friends and family members. "But then I learned about the government changing the laws to erase the difference between sex and gender and endangering biological women."
Kat is referring to President Biden's executive order, signed on the day he was inaugurated. It actually says:
"Every person should be treated with respect and dignity and should be able to live without fear, no matter who they are or whom they love. Children should be able to learn without worrying about whether they will be denied access to the restroom, the locker room, or school sports."
It also says both Title VII and Title IX related to discrimination should include protections on the basis of gender identity. It doesn't erase sex. It expands the scope of protections from discrimination.
Another Save Women Sports activist worked the crowd, handing out trinkets with their logo to those few spectators willing to take them. For the most part, they were later found littering the stands under seats and outside McAuley.
When the TV camera crews, reporters and photographers from the national news outlets packed up their gear and left, so did the protesters.
*************************
Editor's Note: The preceding article was a media share between Forbes.com & the Los Angeles Blade.