Md. biotech company's HIV cure project clears first hurdle
'We all have something to be excited about'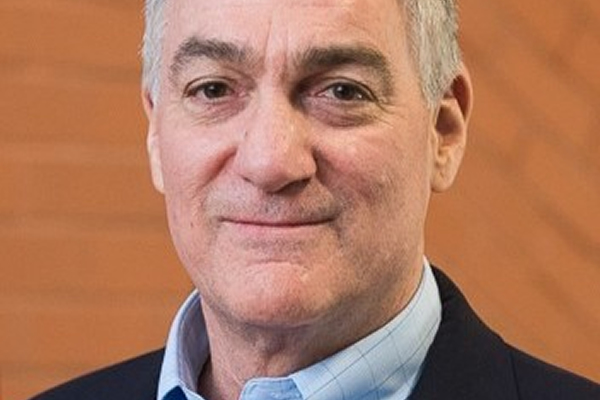 American Gene Technologies, the Rockville, Md., biotech company, has announced that the first patient to receive its genetically engineered treatment therapy aimed at curing people of HIV/AIDS encountered no adverse side effects from the treatment.
In an Aug. 2 statement, AGT said that based on the data obtained from Patient One in its Phase 1 human trial of its HIV treatment called AGT103-T, the U.S. Food and Drug Administration's Data and Safety Monitoring Board voted unanimously to allow AGT to continue its HIV cure program without modification.
"The AGT103-T pipeline is a therapy for treating HIV disease," the company's statement says. "The therapy is designed to induce durable viral suppression by delivering therapeutic genes to the recipient's immune cells," it says. "The resulting immune cells are expected to survive attack by HIV and durably suppress the virus at undetectable levels without the need for antiretroviral treatment."
The thumbs up decision by the Data and Safety Monitoring Board allows the company to continue its clinical trial with more participants to further confirm the HIV treatment's safety outcome. The next phase in the trials will be to determine the treatment's effectiveness in fully protecting the human body from HIV.
"We have six more patients," said AGT CEO Jeff Galvin in referring to the patients who will be tested for possible adverse side effects in the coming weeks. Galvin spoke at a July 29 gathering to celebrate the success of Patient One at AGT's headquarters offices in Rockville.
"If this works, they will be permanently immune from HIV," he said. "Just think what this can do with the epidemic. We all have something to be excited about," he told the gathering of about 100 people.
"Keep your fingers crossed. Let's all keep hoping and praying," Galvin said. "We will know by the middle of next year," he said, referring to when the human trials will likely determine whether the AGT103-T treatment, which has successfully stopped HIV from infecting human cells in laboratory experiments, will work just as effectively on people with HIV.
Cannabis Culture
National Cannabis Festival moved to Sept. 19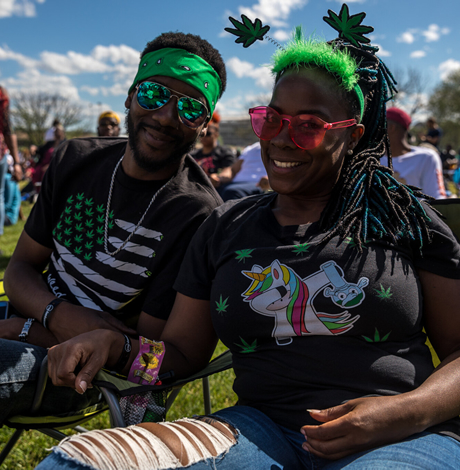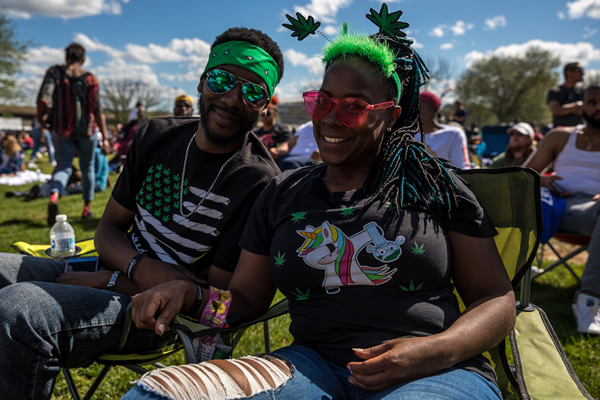 National Cannabis Festival moved to Sept. 19
The fifth annual National Cannabis Festival, originally scheduled for April, has been postponed to Saturday, Sept. 19 at RFK Festival Grounds in Washington, D.C. The move was precipitated by the coronavirus pandemic.
Organizers have announced a full day of live entertainment, including Method Man & Redman, Young M.A., Backyard Band, Antibalas and the Archives.
In the meantime, organizers will host the Highstream 420 Festival on April 20. Visit nationalcannabisfestival.com for information on how to participate.
You must be 21 and older with valid government-issued identification to attend the National Cannabis Festival. The National Cannabis Festival was founded in 2015 by a group of cannabis enthusiasts to celebrate marijuana legalization across the country.
Cannabis advocate dies from COVID-19 in Colo.
COLORADO SPRINGS, Colo. — Charlotte Figi, who brought international attention to the use of CBD-dominant extracts as anti-seizure agents, has passed away due to complications related to the COVID-19 virus, according to multiple news reports. She was 13 years old.
Charlotte Figi suffered from Dravet syndrome, a rare and highly debilitating form of childhood epilepsy. After conventional therapies failed to stabilize her condition, her parents eventually experimented with the use of cannabidiol-rich extracts. The administration of CBD extracts was associated with a dramatic reduction in Charlotte's seizure frequency, and her case was eventually profiled in 2013 in a widely viewed CNN documentary hosted by Dr. Sanjay Gupta.
Commenting on her untimely passing, NORML Deputy Director Paul Armentano said: "Charlotte Figi personalized this issue in a way that few others have, and her story humanized the medical cannabis fight to such a degree that many politicians could no longer ignore it. There is little doubt that Charlotte's story emboldened lawmakers in several southern and mid-western states to finally move forward to recognize the need for CBD, and in some cases, whole-plant cannabis access."
In June 2018, the U.S. Food and Drug Administration approved Epidiolex, a prescription medicine containing a standardized formulation of plant-derived cannabidiol for the explicit treatment of two rare forms of severe epilepsy: Lennox-Gastaut syndrome and Dravet syndrome.
2 of 5 dispensaries shut down in Iowa
DES MOINES, Iowa — Two of the state's five licensed medical cannabis access facilities have shut their doors, according to media reports.
The closures leave only three operating dispensaries left in the state. Iowa has only one licensed cultivation center. According to the Iowa Department of Health, an estimated 4,300 are registered to access cannabis extract products. Under state law, those extracts must not contain percentages of THC in excess of three percent. Legislation advanced by lawmakers last year to remove the low-THC cap was ultimately vetoed by Republican Gov. Kim Reynolds.
Following the recent closures, Democratic state Sen. Joe Bolkom said: "Iowa has the most bureaucratic, expensive, and ineffective program in the country and it just got worse… More evidence is now in with two of our dispensaries essentially going out of business because it's economically not feasible."
Under the state's access law, there can be no more than five licensed dispensaries operating in the state at one time.
Fewer vaping illnesses in states with legal cannabis
Bloomington, Ind. — Incidences of the vaping-related lung illness EVALI (e-cigarette or vaping product use-associated lung injury) are primarily concentrated to jurisdictions where adult-use cannabis consumption is prohibited, according to data published in the Journal of the American Medical Association (JAMA) Network Open.
Commenting on the findings, NORML Executive Director Erik Altieri said, "These findings come as little surprise. In jurisdictions where cannabis is legally regulated, consumers gravitate toward the above-ground retail marketplace where they can access lab-tested products manufactured by licensed businesses."
He added, "Just like alcohol prohibition gave rise to the illicit production of dangerous 'bathtub gin,' marijuana prohibition provides bad actors, not licensed businesses, the opportunity to fulfill consumers' demand – sometimes with tragic results."
According to the U.S. Centers for Disease Control and Prevention, nearly 3,000 people have sought hospitalization because of the illness, which peaked last September, and nearly 70 people died as a result of it. In November, the CDC publicly identified vitamin E acetate – a diluting agent sometimes present in counterfeit, unregulated vape pen products – as a primarily "culprit" in the outbreak.
Writing on Monday in the journal JAMA Network Open, researchers affiliated with Indiana University reported that last year's sudden outbreak of EVALI cases was not driven by either state-level differences or prevalence in e-cigarette use. Rather, they reported that cases "were concentrated in states where consumers do not have legal access to recreational marijuana dispensaries… One possible inference from our results is that the presence of legal markets for marijuana has helped mitigate or may be protective against EVALI."
A previous analysis of EVALI prevalence in legal cannabis markets versus illegal markets by Leafly.com drew a similar conclusion.
In a statement to the online news site MedPageToday.com, the study's lead author said that the team's findings are "consistent with the hypothesis that people have demand for marijuana products, and in states where they don't have access to them in this regulatory fashion, they end up purchasing them elsewhere."
Cannabis Culture news in the Blade is provided in partnership with NORML. Visit norml.org for more information.
Skin cancer is greater risk for gay, bi men
3.3 million diagnosed each year: American Cancer Society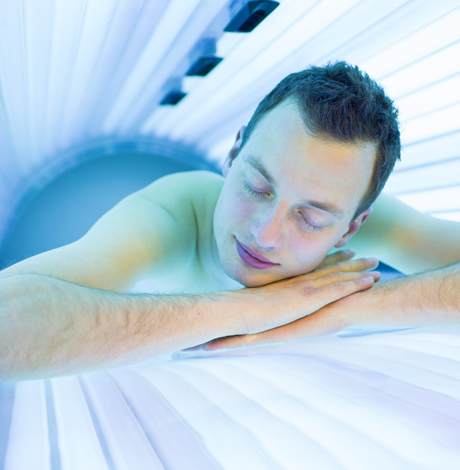 SAN FRANCISCO — Gay and bi men are more likely to develop skin cancer than straight men, according to a new study, the Bay Area Reporter reports. The research also showed that bi women have a lower rate than straight women. A companion study revealed a higher skin cancer rate among gender-nonconforming people.
Although these studies were unable to evaluate specific risk factors, the researchers suggested that more frequent use of tanning beds by gay and bi men may play a role.
These results highlight the importance of including questions about sexual orientation and gender identity in health surveys, according to lead study author Dr. Arash Mostaghimi, a dermatologist at Brigham and Women's Hospital in Boston.
Mostaghimi and his team looked at links between sexual identity and gender identity and the lifetime prevalence of skin cancer in the United States, the Reporter reports.
Around 3.3 million people are diagnosed with skin cancer each year, making it by far the most common type of cancer, according to the American Cancer Society. Although most skin cancer can be removed or treated, melanoma — which accounts for about 1 percent of all cases — can be deadly.
As described in the medical journal JAMA Dermatology, Mostaghimi's first study analyzed data from 2014-2018 from approximately 351,000 straight men, 7,500 gay men, 5,000 bisexual men, 466,000 straight women, 9,400 bi women and 5,400 lesbians, the Reporter reports.
The researchers found that 8.1 percent of gay men and 8.4 percent of bi men reported that they had ever had skin cancer, both significantly higher than the 6.7 percent rate among straight men. After adjusting for other factors, gay men were 26 percent more likely and bi men were 48 percent more likely to have had skin cancer than straight men, the Reporter reports.
Among women, 6.6 percent of straight women, 5.9 percent of lesbians and 4.7 percent of bi women reported ever having skin cancer. Bi women were 22 percent less likely to have had skin cancer than straight women, the Reporter reports.
More med students identifying as LGBT
AMA started polling students for sexual orientation in 2018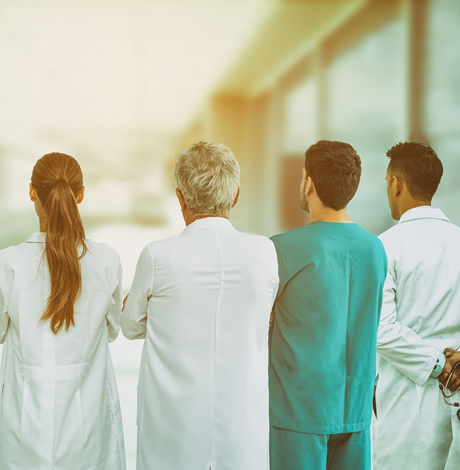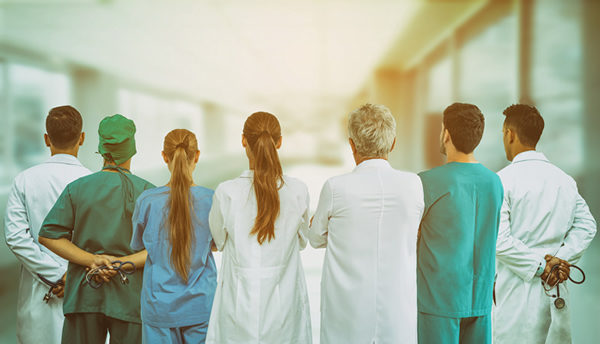 CHICAGO — More LGBT people are enrolling in medical schools though exact numbers are unknown, the AP reports in an article published by the Daily Herald.
Last fall fall, Harvard's entering class of medical students was 15 percent LGBT, a milestone that is no accident.
The Association of American Medical Colleges' primary application used by U.S. schools began offering prospective students the option of specifying gender identity and preferred pronouns in 2018. Harvard's school-specific application allows applicants to identify as lesbian, gay, bisexual, transgender or queer. A response is not required, but the option "sends a message that you're wanted," said Jessica Halem, the medical school's LGBTQ outreach director, the AP reports.
"We know that doctors need to look like and be a part of the communities they serve," Halem told the AP.
Harvard has an active LGBTQ student group on campus, faculty members who ask students if they prefer being called her, him or they, and coursework addressing LGBT medical care. Halem said that includes what screening tests are needed for women who have sex with transgender men, the hormone treatments to prescribe for transgender patients and what it means when someone identifies as pansexual, the AP reports.