Biden's update to HIV strategy hailed for recognizing racism as health issue
New blueprint outlines plan from 2022 to 2025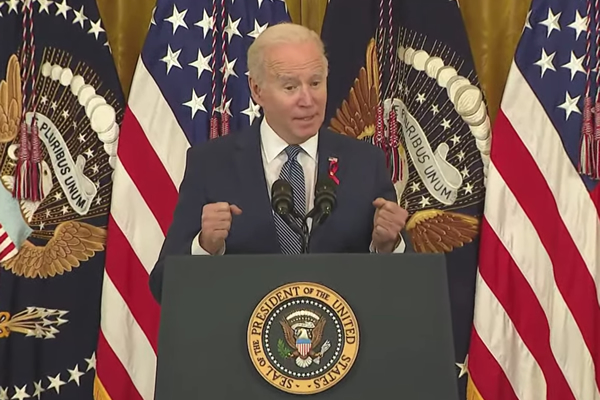 A recent update to the National HIV Strategy by the Biden administration is getting good reviews from advocates in the fight against HIV/AIDS, who are praising the new blueprint for recognizing challenges in the epidemic and racism as a public health issue.
Carl Schmid, executive director of the HIV & Hepatitis Policy Institute and member of the President's Advisory Council on HIV/AIDS, assessed the update as "very, very positive," saying it built on components of a previous iteration of the strategy issued during the Trump administration and made new ones.
"I think the community is extremely pleased," Schmid said. "There's a new component…racism is a public health issue. So, all these positive — the disparities, which is just so big. Anytime you're addressing HIV, you're always addressing disparities."
Schmid also said the updated blueprint — which articulates a plan from 2022 through 2025 and was issued last week to coincide with the first World AIDS Day during the Biden administration — makes outreach to the private sector.
"I think that's good because it's the people who influence society like technology companies, people who have high gay and bisexual employees, like [the] travel industry, get them all involved," Schmid said. "So, and that, I think should help with the stigma."
Schmid also hailed the strategy for its promotion of the Affordable Care Act as a tool to fight HIV/AIDS, which he said was absent in the iteration of the report under former President Trump.
President Biden, in remarks on World AIDS Day last week before advocates in the fight against HIV/AIDS in the East Room the White House, said the uptrend strategy is "a roadmap for how we're going to put our foot on the gas and accelerate our efforts to end the HIV epidemic in the United States by the year 2030."
"That's the goal," Biden added. "And it centers on the kind of innovative, community solutions — community-driven solutions that we know will work."
Consistent with his administration's stated commitment to racial equity and recognizing disparities among diverse groups, including LGBTQ people, Biden said the plan ensures "the latest advances in HIV prevention, diagnosis and treatment are available to everyone, regardless of their age, race, gender identity, sexual orientation, disability, or other factors."
"Critically, this strategy takes on racial and gender disparities in our health system that for much too long have affected HIV outcomes in our country — to ensure that our national response is a truly equitable response," Biden said.
The updated blueprint is the fourth iteration of the National HIV Strategy, which was first issued during the Obama administration, then updated during the Obama years and again during the Trump administration before the Biden administration unveiled the version last week.
The 93-page strategy makes recognition of racism as a public health issue a key component of the plan to fight HIV/AIDS, calling it a "serious public health threat that directly affects the well-being of millions of Americans."
"Racism is not only the discrimination against one group based on the color of their skin or their race or ethnicity, but also the structural barriers that impact racial and ethnic groups differently to influence where a person lives, where they work, where they play, and where they gather as a community," the strategy says. "Over generations, these structural inequities have resulted in racial and ethnic health disparities that are severe, far-reaching, and unacceptable."
Data shows racial disparities remain a significant obstacle in thwarting the HIV/AIDS epidemic. According to the Centers for Disease Control & Prevention, new HIV infections in the United States declined by 8 percent between 2015 and 2019, with much of the progress due to larger declines among young gay and bisexual men in recent years.
But although HIV infections among young gay and bisexual men have dropped 33 percent overall, with declines in young men among all races, the CDC finds "African Americans and Hispanics/Latinos continue to be severely and disproportionately affected."
A senior Biden administration official, speaking last week on background in a conference call with reporters to promote the HIV strategy, said in response to a question from the Washington Blade the recognition of racism "as a serious public health threat" was a key difference from previous iterations of the blueprint.
"There are several updates in this," the official said. "And some of those new features or new areas of focus have come about from both community input as well as sitting down with our federal partners and thinking about also the priorities of this administration, where there is a focus on equity, there is a focus on addressing stigma and discrimination and ensuring that also marginalized populations have access to healthcare, and that we are also working to ensure that the voices of those with lived experience are part of our response."
Jennifer Kates, director of global health & HIV policy for the Kaiser Family Foundation, said the recognition of social and racial disparities is a key component of the updated strategy.
"One area in which the updated strategy stakes out new and stronger ground is in its explicit focus on the social/structural determinants of health," Kates said. "The strategy doesn't just mention them but seeks to address them through a variety of objectives. This is a departure and an important one."
Kates, however,.cautioned: "Of course, the devil will be in the details and there will always be a tension between what the federal government itself can do and the power that state and local jurisdictions actually have."
One aspect of note during Biden's remarks on World AIDS Day was his articulation of 2030 as the target date to beat HIV, with the goal of reducing new infection rates by 90 percent in that year. That 2030 goal was established by health officials during the Trump administration, but Biden had campaigned on 2025 — much to the skepticism of some observers.
The Department of Health & Human Services, in response an inquiry from the Blade on whether a decision was made to forgo 2025 and stick with 2030 as the target date, deferred comment to the White House, which didn't immediately respond.
Schmid, who was among those during the election who expressed skepticism of the 2025 target date, said he spoke to the White House after an initial Blade report on the changed target date and was told the administration determined 2025 was "not feasible."
"That was a campaign statement," Schmid said. "I said then that it was not realistic, and I think others agreed with me particularly because of COVID, and we were during the campaign, but he said it and sometimes people say things during the campaign that they might not always live up to because it was unrealistic."
Schmid, however, downplayed the importance of Biden articulating a different target date to beat HIV/AIDS compared to the one he promised during the presidential campaign, saying the initial date had demonstrated his "strong commitment" on the issue.
Now that the Biden administration has issued the new strategy, the work turns toward implementation, which would mean acting on the blueprint in conjunction with the Ending the HIV Epidemic initiative already underway.
Schmid said the next step in the process is making sure funding is robust, HIV testing continues despite the coronavirus pandemic — and working to make PrEP more accessible.
Key to the effort, Schmid said, would be new legislation introduced before Congress to set up a national PrEP program, one introduced by Rep. Bonnie Watson Coleman (D-N.J.), another by Rep. Adam Schiff (D-Calif.) and another by Sen. Tina Smith (D-Minn.). Those bills, Schmid said, would ensure the uninsured have access to PrEP and health plans cover them without cost.
"I've been focusing a lot on that," Schmid said. "It would be great to get the administration's support for these as well, and money in the budget to implement these national PrEP programs."
Elton John performs at White House
President, first lady honored British pop icon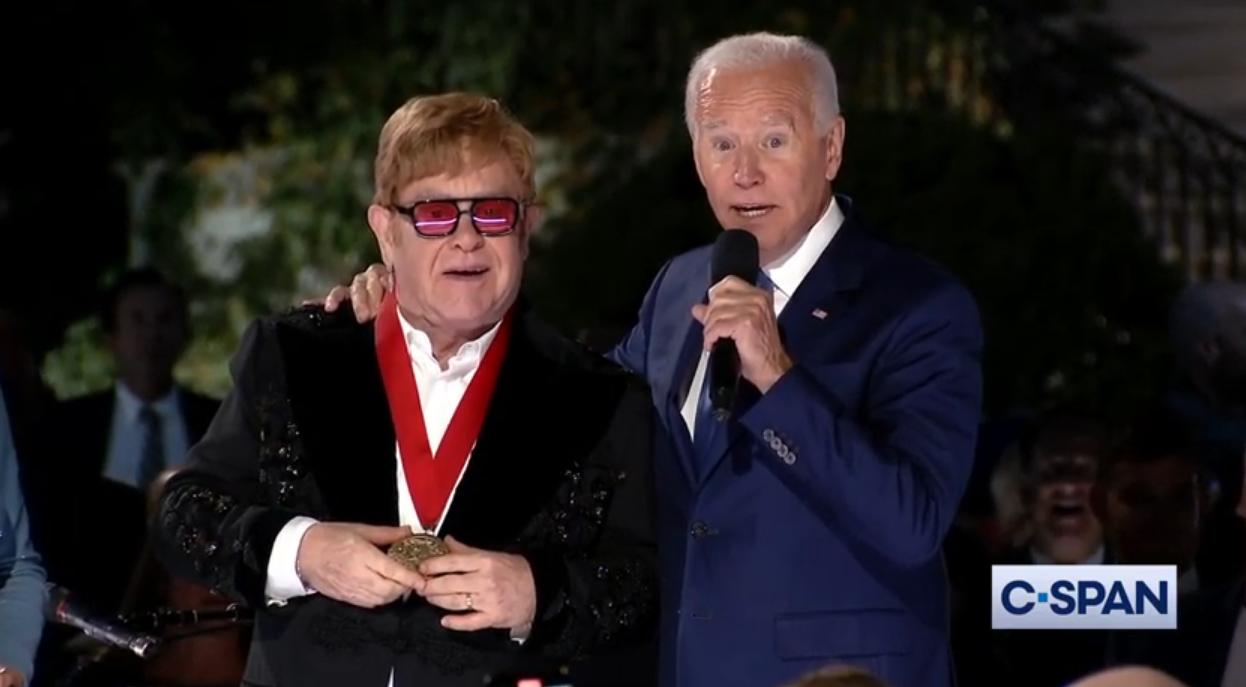 After a performance from a repertoire of the best known hits from his songbook in a special musical concert at the White House Friday evening, Elton John was called to the podium where, accompanied by the first lady Jill Biden, President Joe Biden surprised the iconic British singer-songwriter with an award.
The president presented John with the National Humanities Medal for his advocacy work in recognition of LGBTQ rights and tireless activism against the global HIV/AIDS crisis disease through his contributions in music and the arts.
The National Humanities Medal, inaugurated in 1997, honors individuals or groups whose work has deepened the nation's understanding of the humanities and broadened its citizens' engagement with history, literature, languages, philosophy and other humanities subjects.
A stunned John was moved to tears. After the president had the citation read by a military aide and hung the medal around the singer's neck, Biden told the audience gathered, "I think we surprised him" to which they cheered and applauded.
The medal's citation read in part that it was honoring John "for moving our souls with his powerful voice and one of the defining song books of all time. An enduring icon and advocate with absolute courage, who found purpose to challenge convention, shatter stigma and advance the simple truth — that everyone deserves to be treated with dignity and respect."
Visibly moved, the iconic musician and performer said: "I just said to the first lady, I'm never flabbergasted — but I'm flabbergasted and humbled and honored by this incredible award from the United States of America. I will treasure this so much — I will make me double my efforts to make sure this disease goes away. Your kindness — America's kindness to me as a musician is second to none, but in the war against AIDS and HIV it's even bigger and I can't thank you enough … I'm really emotional about this — thank you."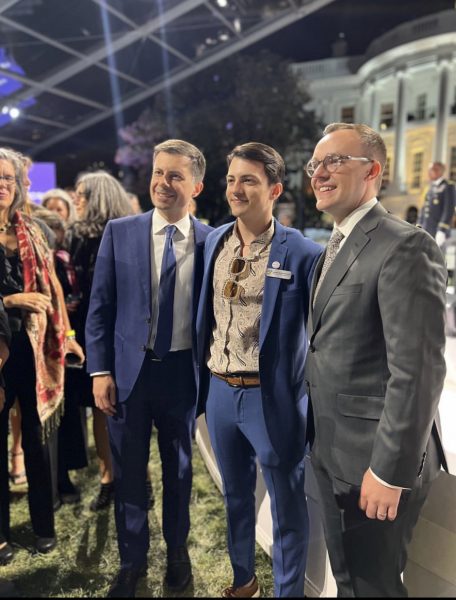 The special gathering held under a vaulted glass and aluminum "tent" on the South Lawn of the White House was attended by 2,000 guests including former first lady Laura Bush, House Speaker Nancy Pelosi (D-Calif.) and Transportation Secretary Pete Buttigieg, his husband Chasten, as well as teachers, nurses, LGBTQ advocates and military families, who the White House had dubbed "everyday history-makers."
During a pause in his performance earlier, the singer addressed Bush, praising her husband, former President George W. Bush's ongoing work on the Presidential Emergency Plan for AIDS Relief, which President Bush had initiated while in office and is credited with saving millions of lives across the African continent and helping to change the trajectory of the HIV/AIDS crisis globally.
"I want to say to the first lady, President Bush accelerated the whole thing with his PEPFAR bill. It was the most incredible thing," he said to Laura Bush.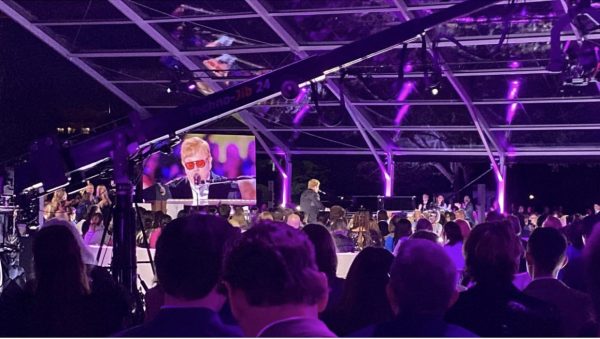 Biden awards Elton John with National Humanities Medal
Full text of the president and the first lady's remarks:
THE FIRST LADY:  Hello! Good evening. Thank you, Athen. It's leaders like you, those helping the next generation live authentically and find their voice, who make me so hopeful for our future.

And thank you to Paul Buccieri and A&E for helping us put this event together.

Isn't this incredible?    

First Lady Laura Bush is with us tonight. And, Laura, it's such an honor to welcome you and your family back to the White House. 

And finally, I want to say what a joy it is to be here with the man who has inspired, supported, and loved Sir Elton John for so many years: His husband, David. 

Few things have the power to bring us together like music. It can compel us to move as one on the dance floor, to sing along with strangers when we hear that familiar tune. It's a voice for the feelings we can't always define. 

When the piano plays, the strings swell, the drums beat in time with our hearts, we find joy or a balm for our sorrows or the harmonies that tell us we aren't alone. 

And in that spirit, as we celebrate Elton John's music, we also celebrate you — everyday history-makers. 

Many of you are my colleagues — fellow teachers, like Leah Michael Dillard. (Applause.)  Love the teachers! So, Leah has taught 7th grade English for 20 years. And, Leah, your students are better thinkers and more engaged citizens because of you. 

We also have first responders and healthcare heroes like — like Dr. Amber Pearson. Amber was the first person in her family to go to college. And it wasn't easy. She worked multiple jobs, took out loan, and when she finally reached her dream, she gave back to others, as an audiologist for veterans and their families, serving the women and men who serve us so well. 

And in this crowd are leaders of the beautiful, bold, and diverse future we are building together, like Javier Gomez, a student from Miami. When his governor passed a law targeting the LGBTQ community, he didn't sit back. 

Javier, you remind us of the power of one person who is willing to speak up for what is right, and that's what this night is all about. Coming together, using our voices, celebrating that, here in America, our differences are precious and our similarities infinite.

Elton once said, "Music has healing power. It has the ability to take people out of themselves for just a few hours."

We're here tonight to once again lose ourselves and be brought together — perhaps even healed — by the power of music. 

And now, I get to introduce another huge fan, who also happens to be the president of the United States and my husband, Joe Biden. 

THE PRESIDENT:  You had to stand for Jill, but you can sit for me. Please, all have a seat.  Please, have a seat.
Look, I — as my colleagues — many of whom from the Senate are still here, came tonight — they always used to kid me because I — I was quoting Irish poets on the floor of the Senate.
The think I did it because I'm Irish. That's not the reason; I did it because they're the best poets in the world.
One who we lost not too long ago, Seamus Heaney, once wrote, and I quote, "Once in a lifetime, the longed-for tidal wave of justice rises up, and hope and history rhyme."

Throughout this incre- — his incredible career, Sir Elton John has been that tidal wave — a tidal wave to help people rise up and make hope and history rhyme. Three hundred million records sold. Seventy-one billboard hits, nearly half in the top 10. Six Grammy Awards. Two Oscars. One Tony, among the multiple, multiple nominations across the board. Four thousand performances around the world. A singer, songwriter of our time, for all time.

On his final tour in Washington, Jill and I invited Elton to the White House to thank him on behalf of the American people.

So, like so many Americans, our family loves his music. His songs take us — take us back to a time, a place, a memory. Songs that make every day exceptional, help us connect and come alive. And songs that reflect the artist's gift, that sixth sense to imagine what no one else can, and then sing and play and dream until he sets that feeling free.

As Jill just mentioned, we're joined by so many people that it's — he's set free to be themselves, to be treated with the dignity and respect they deserve. 
Families and advocates in the fight against HIV/AIDS — a fight — a fight that he has led with sheer will, and fight for those lives lost and those lives that we can save.
Leaders standing up for equality of all people, no matter who you are or who you love.

Every day — every day Americans of every generation, of every background who know that life can be cruel and full of struggle, but it can also be full of joy and purpose.

And we're joined tonight by the U.K. Ambassador to the United States, Karen Pierce, during a difficult time. Karen, thank you. Thank you for being here, Karen.

Jill and I travelled to London to pay our respects to the Royal Family on the queen's passing.

Our hopes tonight — our hope is that Sir Elton John's music heals the sorrow, as it often has in the past.
Throughout his career, Elton found his voice — not only his voice, but his voice to help others and help them find their voice.

With his hope, he made history rhyme for countless people in our nation. That's what tonight is all about.

Elton often talked about how American music changed his life and how the different genres and sounds influenced his own music and imagination. It's clear Elton John's music has changed our lives.

To David and the boys, thank you for sharing your husband and dad with us tonight.  (Applause.)  And to Elton, on behalf of the American people, thank you — and I sincerely mean this — thank you for moving the soul of our nation. 
White House officials, HHS secretary praise local monkeypox response
D.C. Health points to data showing sharp decline in new cases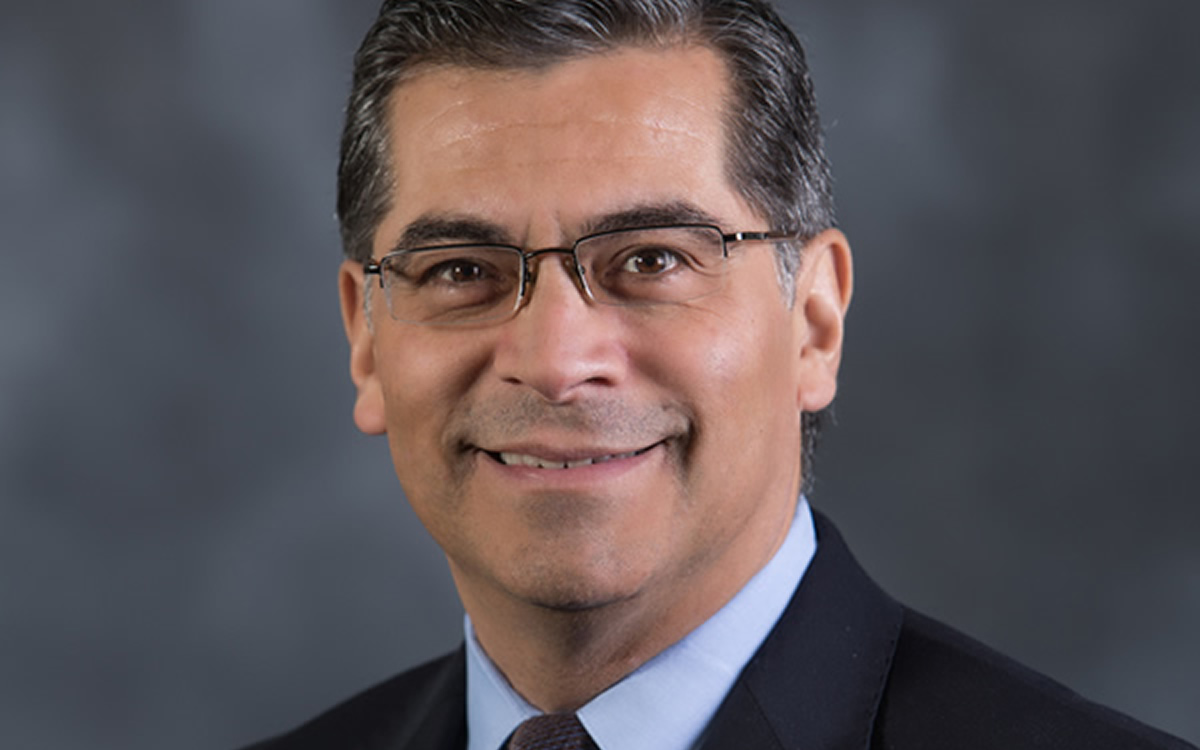 U.S. Department of Health and Human Services Secretary Xavier Becerra and two leaders of the White House monkeypox response team joined officials with the D.C. Department of Health on Thursday for a visit to D.C.'s recently opened Monkeypox Vaccine Clinic on Martin Luther King Jr. Ave., S.E. in Ward 8.
In a briefing for reporters, who were invited to join Becerra and the White House officials on a tour of the clinic, the D.C. and federal officials pointed to a sharp decline in new monkeypox cases in D.C. as a sign of a successful federal and local government partnership in dramatically boosting the number of people at risk for monkeypox who have been vaccinated.
"I welcome you all to our Ward 8 Monkeypox Vaccine Clinic," said Dr. Sharon Lewis, Interim Director of the D.C. Department of Health, which is also referred to as D.C. Health.
"Please take note that D.C. Health was very active in initiating back in May" the city's effort to address monkeypox, she said. "We started our planning and as soon as we were aware of the first case in June, we had actually set up vaccines and were ready to implement our plan."
Dr. Anil Mangla, the State Epidemiologist for the D.C. Department of Health, told the gathering the number of D.C. monkeypox cases peaked during the week of July 17, and new cases in the District have declined since then by an average of over 20 percent per week.
"I would call it our success story in D.C.," Mangla said. "So, our cases peaked nine weeks ago, the week of July 17. If you look at the national trends and statistics, the nation essentially peaked about six weeks ago, so we were already three weeks in advance," he said.
Mangla pointed out that the clinic where the HHS and White House officials visited on Thursday at 3640 Martin Luther King Jr. Ave., S.E. and the city's two other Monkeypox vaccination clinics are walk-in facilities where D.C. residents can go for a vaccination without an appointment. The other two are located at 1900 I St., N.W. and 7530 Georgia Ave., N.W.
Becerra praised Mangla and his boss, Dr. Lewis, and their team of public health officials for aggressively reaching out to those at risk for monkeypox, including gay and bisexual men, to encourage them to get vaccinated and promptly treating those who tested positive for the monkeypox virus.
"So, let me first say to Director Lewis, Dr. Mangla, and to all your team, thank you for being affirmative in bringing in the steps to stop monkeypox," Becerra said. "And more importantly, to go where the people are rather than waiting for the people to come to you."
He said D.C. efforts in addressing monkeypox were among the efforts in other cities and states across the country where a joint federal-local partnership was taking place.
"We need strong partnerships," he said. "We need your help, because you know the many trusted voices in the communities that you've got more of than we would," he said. "We'll provide the vaccine," said Becerra, noting that the Biden administration in partnership with various federal agencies, including the Food and Drug Administration, has distributed more than a million vaccine doses nationally.
Among the White House officials who spoke at the briefing and joined the tour of the Ward 8 Monkeypox Vaccination Clinic was Robert Fenton, who President Biden on Aug. 2 named as White House National Monkeypox Response Coordinator. Also speaking was Dr. Demetre Daskalakis, who Biden named as White House National Monkeypox Response Deputy Coordinator.
A statement released by the White House at the time Biden appointed the two men says Fenton has served as Regional Administrator of the Federal Emergency Management Agency's Region 9 in the western part of the U.S. and was considered one of the nation's most experienced emergency management leaders.
The statement says Daskalakis, a leading public health expert, is currently the Director of the Center for Disease Control and Prevention's Division of HIV Prevention.
"Widely known as a national expert on health issues affecting the LGBTQIA+ communities, his clinical practice has focused on providing care for the underserved LGBTQIA+ communities," the White House statement says.
In his remarks at the briefing on Thursday, Daskalakis also praised D.C. Health officials and the communities they have reached out to for encouraging behavioral changes among the groups most at risk for monkeypox.
"So, the clear message is that gay, bisexual, and other men who have sex with men, transgender individuals, and other gender diverse folks who have sex with men are not only getting the vaccine and testing, but also what they can do in their daily lives to be able to prevent infection," he said. "I think that is another testament to the work you've done and is another example of the great partnership between federal public health and local public health."
The D.C. Department of Health's most recent data on monkeypox cases in the city shows that as of Sept. 15, the city had a cumulative total of 488 cases, with 19 hospitalizations and no deaths. Out of the 488 total, 97.3 percent were male, and 1.2 percent were female.
Regarding the sexual orientation of those who make up the 488 cases, 48 percent were listed as gay, 5.7 percent as bisexual, 3.9 percent as straight/heterosexual, 1 percent as "other," and 41.4 percent as "Unknown." The data released included an asterisk for the number of lesbian cases, which a footnote says could be four or fewer such cases.
At the briefing on Thursday, the Blade asked Dr. Mangla, the D.C. Health epidemiologist, to explain why he thought the number of D.C. monkeypox cases in gay men and other men who have sex with men were initially listed by D.C. Health officials to be over 90 percent of the total cases. But in recent weeks, the Blade pointed out, the data show the number of "gay" cases were at about 50 percent or a little lower and a new category of "unknown" sexual orientation cases was in the 40 percent to 50 percent range.
Mangla said he thought the discrepancy was due to a flaw in the data gathering during the early stage of the monkeypox outbreak in D.C. that has since been corrected. "It took us a few weeks to make that kind of adjustment and to say we are now confident enough that the data is accurate for policy decisions and anything else," he said.
He did not say whether he or D.C. Health knows which demographic groups made up the "Unknown" category of 41.4 percent in the most recent data released.
Zambia president reiterates opposition to LGBTQ, intersex rights
Hakainde Hichilema made comments in response to anti-LGBTQ protest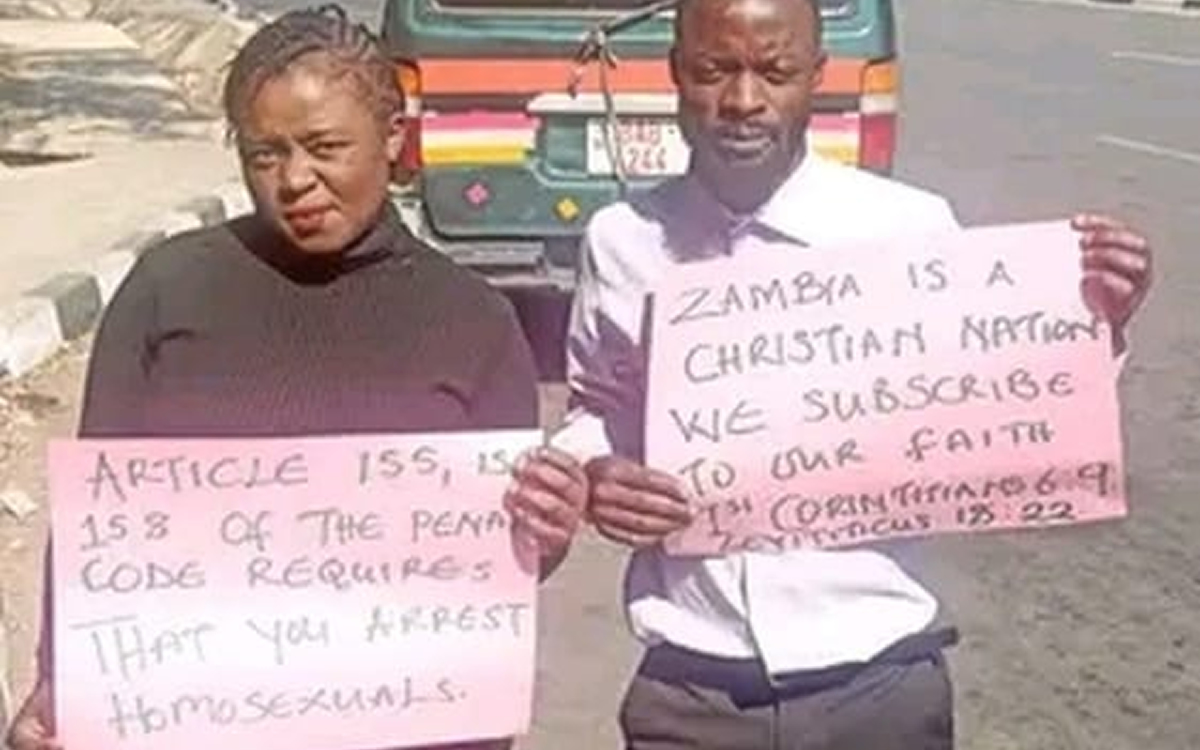 Zambian President Hakainde Hichilema on Monday reiterated his government does not support LGBTQ and intersex rights.
In a video posted to his Facebook page on Monday, Hichilema said Zambia is a country deeply rooted in Christianity and therefore does not support same sex relations. The president's remarks came after Dr. Brian Sampa on Sept. 15 held an anti-LGBTQ rights protest.
The police stopped Sampa's protest, which was to have taken place at the State House in Lusaka, the country's capital. Officers said he did not have the necessary permits and told him and the handful of other protesters to instead approach the country's Gender Ministry.
"Zambia is a Christian nation it's clear! We all agree, but sometimes we want to extract sections of our communities and say these are not Christians. Religion in diversity. Churches in diversity but one body of Christ and I want to say it is not right," said Hichilema in his video. "I have been following what is happening in the country and to say that the new dawn government is promoting lesbian rights or gay rights that is not right. We have said it before in opposition and now in government that we do not support gay, lesbian rights as a government." 
"The records are there," he added. "The media houses carry those records from years back but now in the last recent days people are propagating in churches preaching about lesbian rights that is divisive you know, the new dawn government this and that it's not right let's focus on unity, let's focus on materiality, things that matter for this country, our children keeping them in school matters more than the peripheral petty side of a divisive behavior."
Sampa, meanwhile, has said he will be leading another anti-LGBTQ protest under the banner #BanNdevupaNdevu (#BanBeardonBeard) on Sept. 28. He said he plans to deliver a letter to the State House pertaining to what he labelled "the rise in unnatural acts like homosexuality."
"Our fight is non-political. It's for Zambians regardless of your color, creed, religion or political affiliation," said Sampa on Facebook. "The president needs to be making it clear to those ambassadors from some countries our stance about homosexuality. Here we chase ambassadors who support homosexuals because it's criminal under our constitution. The government has got power to end all this, but we are lacking political will against homosexuality. Use the law to the latter."
"Parents make time to talk to your children and visit them in boarding schools," he added. "Male boarding schools are no longer safe. The homosexuals are sodomizing children as they initiate them into this bad vice."
Sampa also posted to Facebook a picture of a bed with what appears to be human feces on sheets. Sampa said it was a result of too much anal sex and cautioned that heterosexuals should be concerned if their partner wants to engage in it.
"Before you join them no matter the amount they will offer you, remember this picture. This is a picture of a bed used by a person with fecal incontinence due to anal sex what you are seeing are feces leaking from the anus because the sphincter muscle is destroyed due to anal sex," he said. "This is an example of a male-to-male relationship. Don't be deceived; the anus is not a sexual organ. Would a normal person be happy to dip their penis in feces? Nobody enjoys the smell of feces unless there is some psychological problem."
"For ladies, how to know that you are dating a homosexual," added Sampa. "If the guy keeps demanding for anal sex make sure you report him to the police."
Zambia criminalizes same-sex sexual activity between men and between women. Sentences include a maximum penalty of 14 years in jail.
A court in 2019 convicted two gay men of engaging in same-sex sexual activity and sentenced them to 15 years in prison. They received a presidential pardon in 2020 amid international pressure, but reports of discrimination and violence against LGBTQ and intersex Zambians remain commonplace.
Daniel Itai is the Washington Blade's Africa Correspondent.