Biden names lesbian Hispanic immigrant to serve on federal judiciary
Ana Reyes born in Uruguary, came U.S. in 1974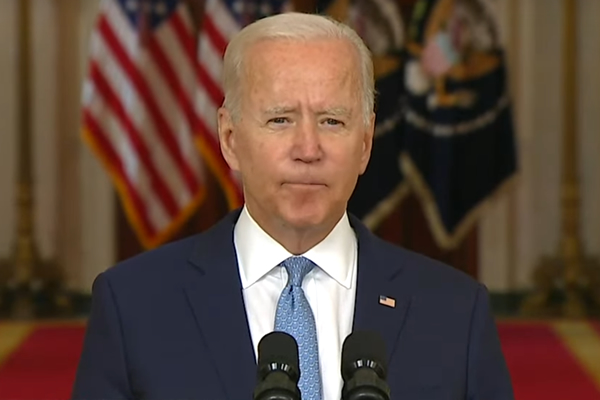 President Biden has nominated Ana Reyes, an attorney at the D.C-based law firm Williams & Connolly LLP, for a seat on federal court in D.C., making her the first Hispanic woman and the first out lesbian who would ever serve on the court, the White House announced Wednesday.
Reyes was among the five picks in the latest round of judicial nominees announced by the White House, which brings the total number of announced federal judicial nominees in the Biden Administration to 95. Reyes publicly identifies as a lesbian, a White House official said.
Reyes, who immigrated to the United States as a child, has worked as an attorney at Williams & Connolly LLP since 2001 and has been partner at the law firm since 2009, according to her White House bio. Reyes served as a law clerk for Judge Amalya Kearse on the U.S. Court of Appeals for the Second Circuit from 2000 to 2001, her bio says.
A Washington Post profile on Reyes in 2020 reports she was born in Uruguay and shortly after moved to Spain, before her family came to Louisville in 1979 for her father to pursue a job as a civil engineer. Much of Reyes's work is pro bono as she represents refugee organizations and challenges anti-asylum regulations, the Post reported.
"I often wonder whether this career would have been possible if I had not had someone spend her extra time to help me learn English and not fall behind or through the cracks," Reyes was quoted as saying in the profile. "I would very much love to say thank you, and my life very likely wouldn't have been possible, without you."
Reyes obtained law degree in 2000 from Harvard Law School, where she graduated magna cum laude, and obtained her master's degree in International Public Policy from the Johns Hopkins School of International Studies, with honors, in 2014. Reyes obtained her bachelor's degree from Transylvania University in 1996.
Longtime D.C. resident, humanitarian Eric Scharf dies at 65
Center Global volunteer passed away on Sept. 21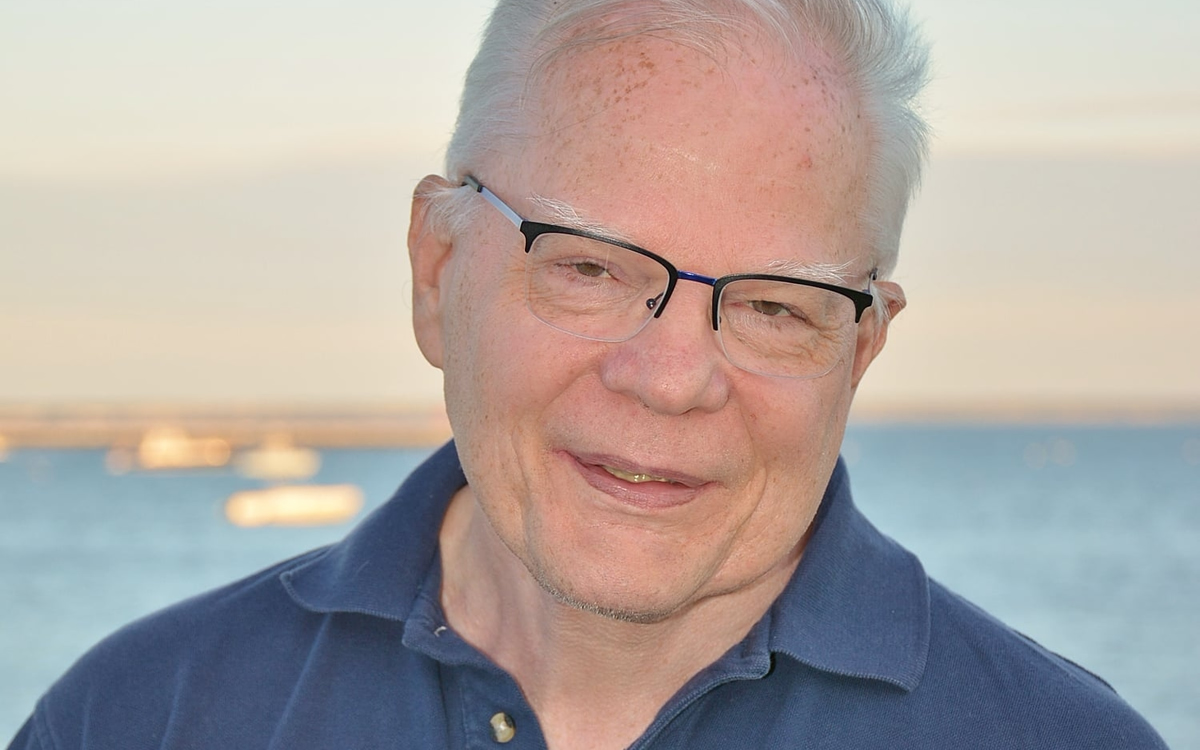 Eric Greene Scharf of Washington, D.C., passed away on Sept 21, 2023, at age 65 after a long battle with cancer. Eric was the first born with his twin brother, Edward (Ted) at Norwalk Hospital in Norwalk, Conn., on April 22, 1958, to Patricia K. and John Stewart Scharf. He spent his early childhood in Syracuse, N.Y.; Essex Junction, Vt., and Barrington, R.I., until he was five when the family moved to Yarmouth, Maine. 
Eric graduated from Yarmouth High School in 1976 and the University of Southern Maine in 1980. As a youth he volunteered at the Yarmouth Merrill Memorial Library, St. Mary's Episcopal Church in Falmouth, Maine, and on various Episcopal diocesan events and programs. While in high school and college he worked as a driver and assistant to the Right Rev. Frederick B. Wolf, sometime Bishop of Maine which took him on travels across Maine, the U.S. and even to Africa.
After graduating from college, Eric moved to Washington, D.C., where he spent 43 years as an association executive and mental health advocate. He was rarely satisfied with the world as he found it and was determined to make it right. He worked on addiction issues, help for LGBTQ refugees, depression and bipolar initiatives — for world peace even. We have more room for hope because of Eric's work.
His work with professional trade groups included the Passenger Vessel Association, National Customs Brokers and Forwarders Association of America and the American College of Nurse Practitioners. In retirement he served as the D.C. voice for the Depression and Bipolar Support Alliance and advocated for LGBT asylum issues. Eric was also involved in electing several mayors and other leaders in the District of Columbia from the mid 1980s on and worked on the staff of Anthony A. Williams.
Eric was a cradle Episcopalian who attended St. Thomas' Episcopal Church, Dupont Circle. He was a founding member of the national church's Episcopal Caring Response to AIDS and in the Diocese of Washington, the Episcopal Caring Response to AIDS. Both organizations worked to educate the church at large about the epidemic and provide services locally to people suffering from the disease.
Eric is survived by his twin brother, Ted K. Scharf of Augusta, Maine, brothers Scott W. Scharf and his wife, Susan of Portland, Maine, and Steven C. Scharf of Portland, Maine. He is also survived by his father, John Stewart Scharf of Tilton, N.H. He was predeceased by his mother, Patricia K. Scharf.
In lieu of flowers, Eric asked that donations be made to:
St. Thomas' Episcopal Church: 1517 18th St., N.W. Washington, D.C., 20036
Capital Clubhouse, Inc.: 1517 18th St., N.W., 4th floor Washington, D.C., 20036
or
The Depression and Bipolar Support Alliance: 55 East Jackson Blvd., Suite 490, Chicago, Ill., 60604
A memorial service will be held at St Thomas' Episcopal Church at 1517 18th St., N.W., Washington, D.C., on Saturday, Sept. 30, 2023, at 2:30 p.m.  The service will be streamed live on the St Thomas' Facebook page at www.Facebook.com/StThomasDC
HRC ad campaign slams 'extremist' House GOP's role in looming government shutdown
Funding deadline is Oct. 1.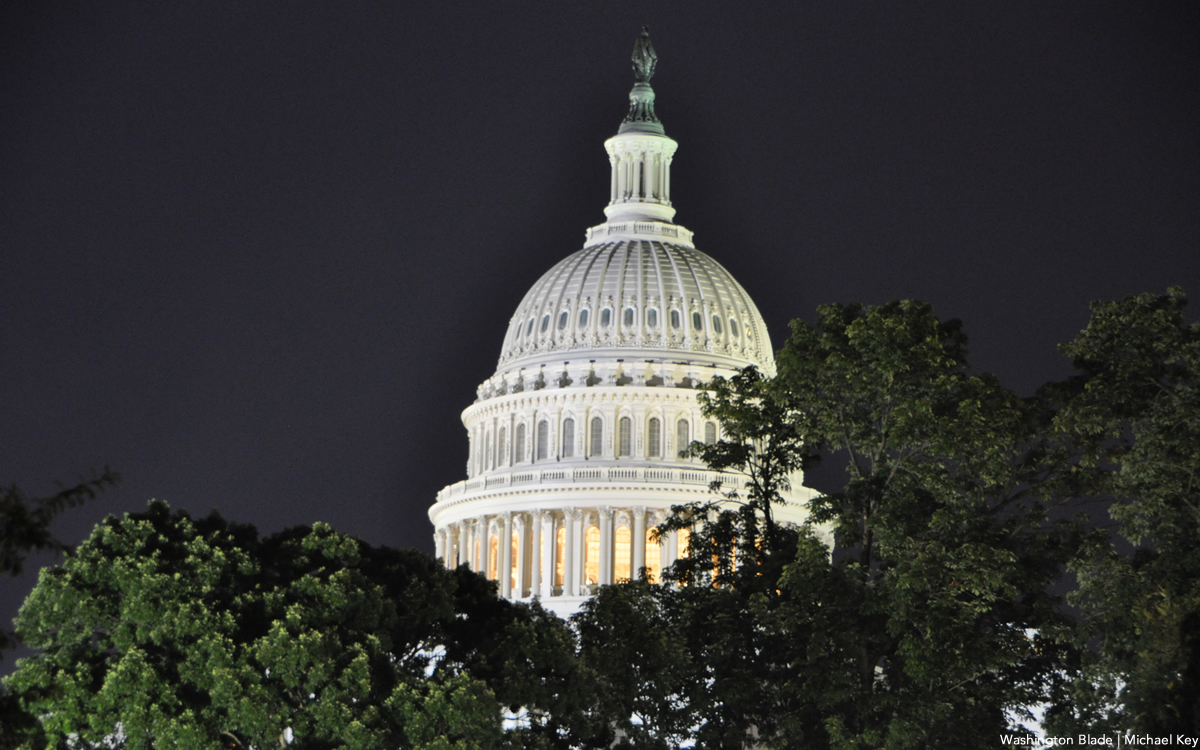 The Human Rights Campaign launched an ad campaign on Monday slamming House Republicans for advancing anti-LGBTQ and other "out of touch demands" rather than working to clear must-pass spending bills before the month's end to avoid a government shutdown.
In the weeks since Congress returned from the summer recess, opportunities to forestall this outcome narrowed with each passing day as small groups of the GOP conference's most conservative members obstructed votes, led an open rebellion against House Speaker Kevin McCarthy (R-Calif.), and added anti-LGBTQ and other far-right amendments to all 12 appropriations bills, effectively dooming the prospects of their passage by the Senate.
HRC's announcement of plans to run the six-figure blitz "across major national outlets, cable networks and digital streaming services" included a 30-second ad titled "Grind to a Halt," which accuses House Republicans of "trying to limit the health care you and your family can access, ban books and flags, and block enforcement of civil rights laws."
In a statement, HRC President Kelley Robinson said the conservative lawmakers had "hijacked the appropriations process to attack LGBTQ+ communities rather than doing their jobs," noting that a shutdown would "interrupt critical government services, hurt working families and endanger our national security."
Barbara Lee: PEPFAR is 'more in peril' than ever before
Congress has yet to reauthorize funding for Bush-era HIV/AIDS program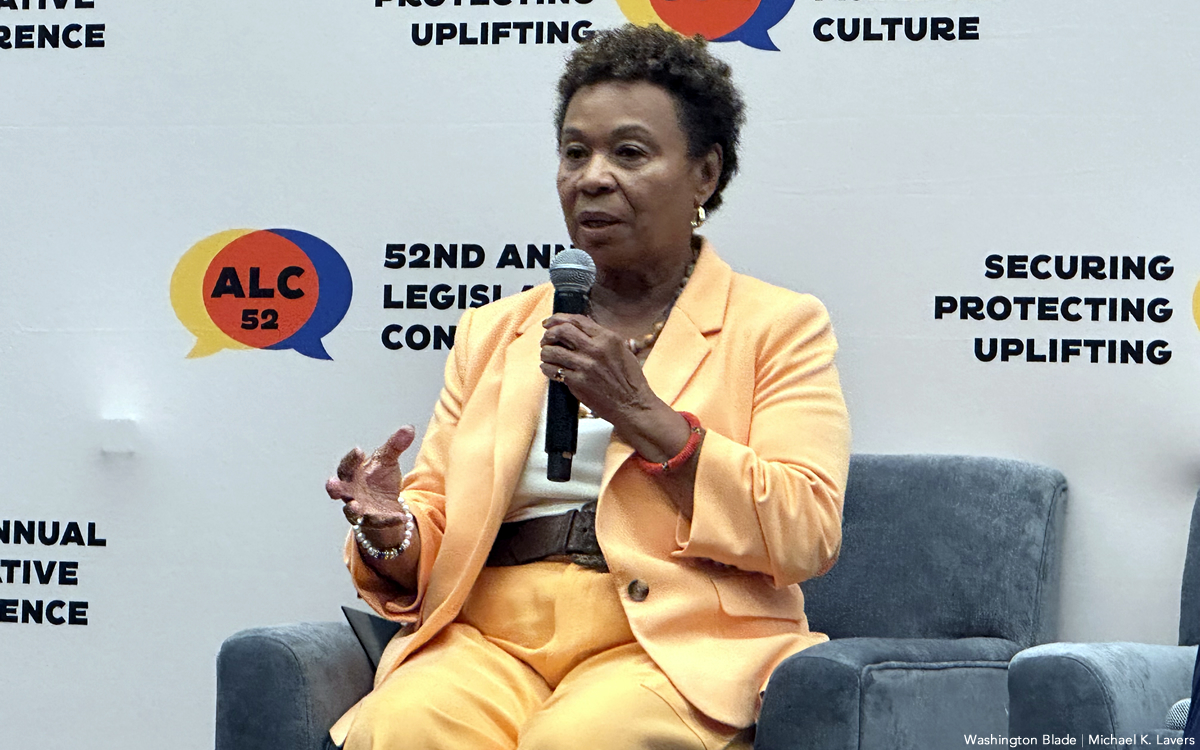 California Congresswoman Barbara Lee on Sept. 22 said the President's Emergency Plan for AIDS Relief is "more in peril" now than at any point since its launch two decades ago.
"This program is reauthorized every five years, but it's always on a bipartisan basis," said Lee during a panel at the Congressional Black Caucus Foundation's Annual Legislative Conference that took place at the Walter E. Washington Convention Center in D.C. "As we approach the benchmark of an AIDS-free generation by 2023, it is unfortunately more in peril now than ever before."
Then-President George W. Bush in 2003 signed legislation that created PEPFAR.
Lee noted PEPFAR as of 2020 has provided nearly $100 billion in "cumulative funding for HIV and AIDS treatment, prevention and research." She said PEPFAR is the largest global funding program for a single disease outside of COVID-19.
New PEPFAR strategy includes 'targeted programming' for marginalized groups
The panel took place amid the continued push for Congress to reauthorize PEPFAR for another five years. The federal government will shut down on Oct. 1 if Congress does not pass an appropriations bill.
Secretary of State Antony Blinken last December at a World AIDS Day event in D.C. acknowledged HIV/AIDS continues to disproportionately impact LGBTQ and intersex people and other marginalized groups. A new PEPFAR strategy the Biden-Harris administration announced that seeks to "fill those gaps" over the next five years includes the following points:
• Targeted programming to help reduce inequalities among LGBTQ and intersex people, women and girls and other marginalized groups
• Partnerships with local organizations to help reach "hard-to-reach" communities.
• Economic development and increased access to financial markets to allow countries to manufacture their own antiretroviral drugs, tests and personal protective gear to give them "the capacity to meet their own challenges so that they're not dependent on anyone else."
The Family Research Council Action in an email to supporters urged them to tell Congress to "stop Biden from hijacking PEPFAR to promote its radical social policies overseas." Family Watch International has said PEPFAR "has been hijacked to advance a radical sexual agenda."
"Please sign the petition to tell the U.S. Congress to ensure that no U.S. funds go to organizations that promote abortion, LGBT ideology, or 'comprehensive sexuality education,'" said the group in an email to its supporters.
A group of lawmakers and religious leaders from Kenya and other African countries in a letter they wrote to members of Congress in June said PEPFAR, in their view, no longer serves its original purposes of fighting HIV/AIDS because it champions homosexuality and abortion.
"We wrote that letter to the U.S. Congress not to stop PEPFAR funding to Kenya, but to demand the initiative to revert to its original mission without conditioning it to also supporting LGBTQ as human rights," it reads.
Biden in 2021 signed a memo that committed the U.S. to promoting LGBTQ and intersex rights abroad as part of his administration's overall foreign policy.
American officials earlier this year postponed a meeting on PEPFAR's work in Uganda in order to assess the potential impact the country's Anti-Homosexuality Act will have on it. The law, which Ugandan President Yoweri Museveni signed on May 29, contains a death penalty provision for "aggravated homosexuality."
Biden in his U.N. General Assembly speech last week noted LGBTQ and intersex rights and highlighted PEPFAR. Family Watch International in its email to supporters included a link to the letter from the African lawmakers and religious leaders.  
The Southern Poverty Law Center has designated both the FRC and Family Watch International as anti-LGBTQ hate groups.
"[PEPFAR is] not about abortions," said Lee.
U.S. Agency for International Development Administrator Samantha Power during the panel referenced Bush's recent op-ed in the Washington Post that urged lawmakers to reauthorize PEPFAR.
"The way he put it is no program is more pro-life [than] one that has saved more than 25 million lives," said Power.
Power referenced the "manufactured controversy that is making it difficult to get this reauthorization." U.S. Global AIDS Coordinator Dr. John Knengasong said a failure to reauthorize PEPFAR would weaken "our own foreign policy and diplomacy."
"Once again the United States will be missing in action," stressed Lee.
Assistant Health and Human Services Secretary for Legislation Melanie Egorin and Kenny Kamson, a Nigerian HIV/AIDS activist, also spoke on the panel that MSNBC host Jonathan Capehart moderated.