Serbia president announces EuroPride is cancelled
Organizers say the event will take place as scheduled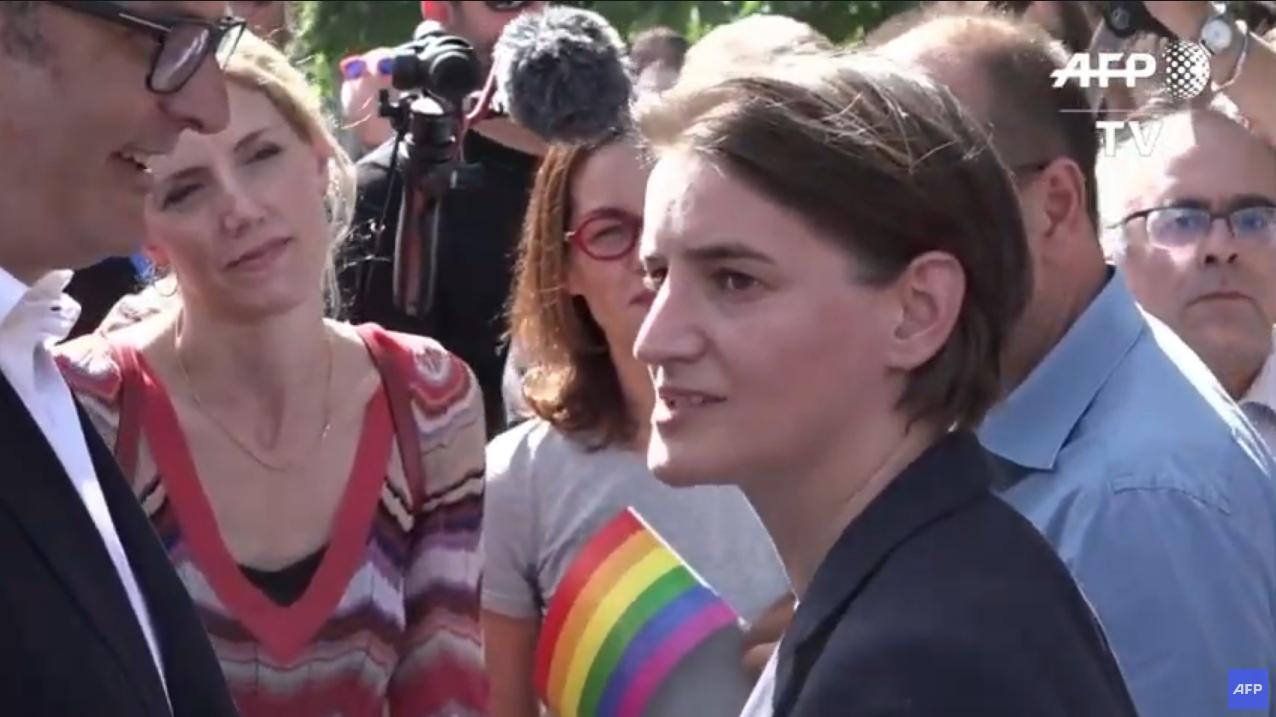 During a routine Saturday press conference Serbian President Aleksandar Vucic announced that the international EuroPride event scheduled to be held in the Serbian capital city of Belgrade from Sept. 12-18 was cancelled.
In his remarks the Serbian leader told reporters that his government had come under intense pressure from far right-wing groups and the leadership of the Serbian Orthodox Church to cancel the event. Vucic acknowledged that LGBTQ rights and people in the Balkan nation were under siege and threatened. However he deflected on the issue.
"It is not a question of whether [those pressures] are stronger," he said. "It's just that at some point you can't achieve everything, and that's it."
Reaction to the Serbian leader's remarks was swift with the European Pride Organizers Association that licenses EuroPride writing in a statement that any ban would be in violation of articles of the European Convention of Human Rights in regards to human rights and protections for sexual minorities.
"President Vucic cannot cancel someone else's event. EuroPride is not cancelled, and will not be cancelled," European Pride Organizers Association President Kristine Garina said.
"During the bidding process for EuroPride 2022, (the) Prime Minister of Serbia, Ana Brnabic promised the full support of the Serbian government for EuroPride in Belgrade, and we expect that promise to be honored," she said continuing:
"Aside from the illegality of such a ban, it must be noted that those opposing EuroPride in Belgrade are using tired old tropes, inaccuracies and downright lies to discredit what is, in fact, a celebration of human rights and equality. They say that we are against family values, when all of us comes from a family and many of us have families of our own. They say that we are child abusers, when we all stand firm against all child abuse. They claim that Serbian authorities have invested €40 million ($39.83 million) into EuroPride, despite the event costing a fraction of this and not receiving any funds from government. Every one of their claims is a lie, and to try to ban EuroPride would mean authorities had fallen for their lies."
"EuroPride in Belgrade will not be cancelled and will bring together thousands of LGBTI+ people from across Europe with LGBTI+ people from Serbia and the wider western Balkans. It will bring many millions of Dinar into the local economy, and allow Serbia to show that it is on the road to being a progressive, welcoming European nation. What Serbian authorities must do is stand firm against these bullies, and protect the event," Garina said.
In Belgrade, an activist with Belgrade Pride, Marko Mihailovic tweeted:
"The state cannot cancel EuroPride — it can only try to ban it, which would be a clear violation of the Constitution as well as the judgment of the Constitutional Court banning Pride from the years 2011, 2012, 2013 (that were declared) unconstitutional. Pride (will take) place as planned on Sept. 17. at 5 p.m. in front of the National Assembly!"
Država EuroPride ne može da otkaže – može samo da proba da ga zabrani, što bi bilo jasno kršenje Ustava kao i presuda ustavnog suda koje zabrane Prajda iz 2011,12,13. god. proglašavaju neustavnim.
Prajd se održava po planu 17.09. u 17h ispred Narodne Skupštine!
💪🏳️‍🌈🇷🇸

— Marko Mihailović (@PalpFiksn) August 27, 2022
There has been violence at previous Pride events being held in the Serbian capital city, most notably on Oct. 10, 2010, when anti-LGBTQ and ultra nationalist anti-government protesters fought with about 5,000 armed Serbian police resulting in 78 police officers and 17 civilians that were injured some seriously and more than 100 arrests and detentions.
The violence also severely damaged the parking garage of the ruling pro-European Democratic Party in an act of arson, the state TV building and the headquarters of other political parties were also damaged.
The rioting came as Serbia was seeking admittance as an EU member state.
A spokesperson for the ILGA-Europe said that since 2014 Pride events were held in Belgrade under mostly peaceful conditions, but there is extreme pushback from the ultra-nationalist groups and especially those groups aligned with the Orthodox Church.
Serbian Prime Minister Ana Brnabic, who is a lesbian, and her partner joined the Pride marches since 2017 although in 2019 more than 100 far-right activists gathered, some holding Orthodox Christian banners and crosses and singing religious songs.
Serbian Police scuffled with several after they refused to move from the route of the march, and at least five people were detained Radio Free Europe and Radio Liberty reported at the time.
Andorran prime minister comes out as gay
Xavier Espot Zamora spoke with country's public broadcaster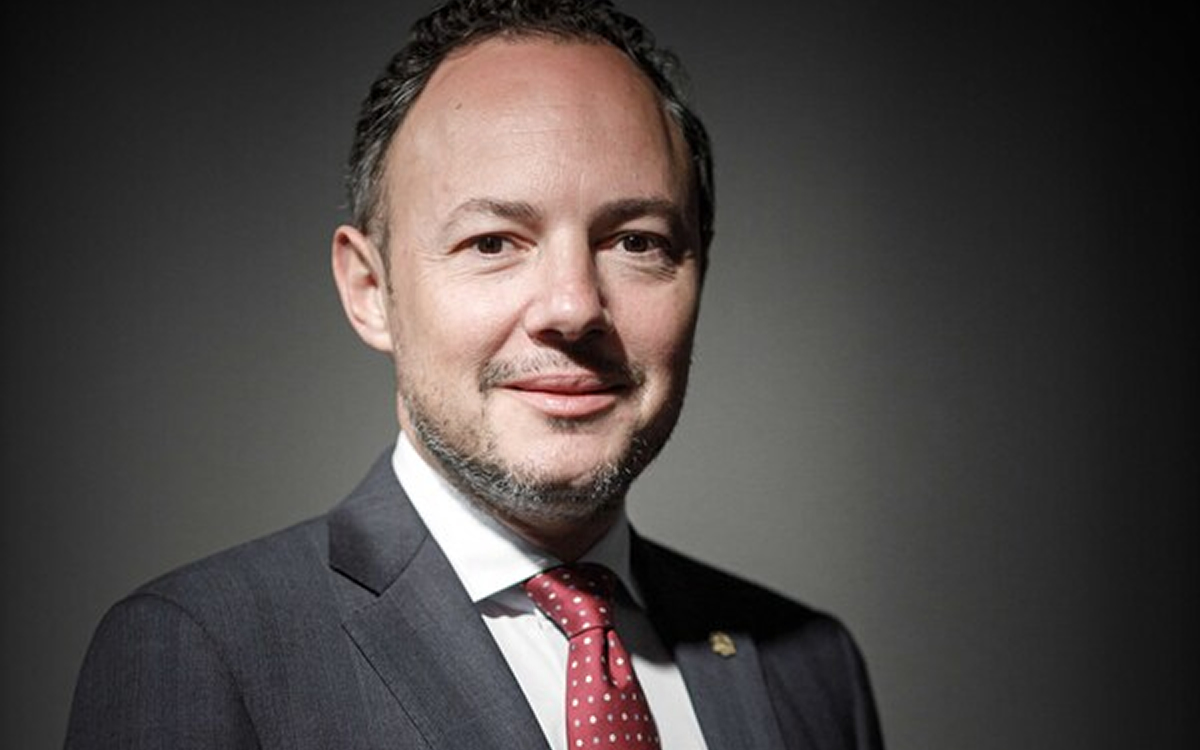 Andorran Prime Minister Xavier Espot Zamora has come out as gay.
"I'm gay. I've never hid it," he said during an interview with Radio and Television of Andorra, the country's public broadcaster, on Monday. "Now, if I'm not asked I don't have to say it, in the sense that it doesn't define the entirety of who I am and even less my personal politics, but at the same time I think it shouldn't be a problem to express it. And if this helps many children, young people or teenagers who are going through a difficult time see that in the end, regardless of their condition or sexual orientation, you can prosper in this country and reach the highest magistracy, then I am happy to express it."
Andorra is a small country known for its ski areas that is nestled between Spain and France in the Pyrenees.
Espot has been prime minister since 2019. The country's lawmakers in 2022 extended marriage rights to same-sex couples.
The prime minister is one of a handful of heads of state and government who are openly gay or lesbian.
Latvian President Edgars Rinkēvičs took office in July.
Luxembourgish Prime Minister Xavier Bettel has been in office since 2013, while Ana Brnabić became Serbia's prime minister in 2017. Irish Prime Minister Leo Varadkar is openly gay.
Deputy Belgian Prime Minister Petra De Sutter is a transgender woman.
Then-Icelandic Prime Minister Jóhanna Sigurðardóttir in 2009 became the world's first openly LGBTQ head of government.
Dozens detained after Istanbul Pride march
Anti-LGBTQ crackdown expected to worsen after president re-elected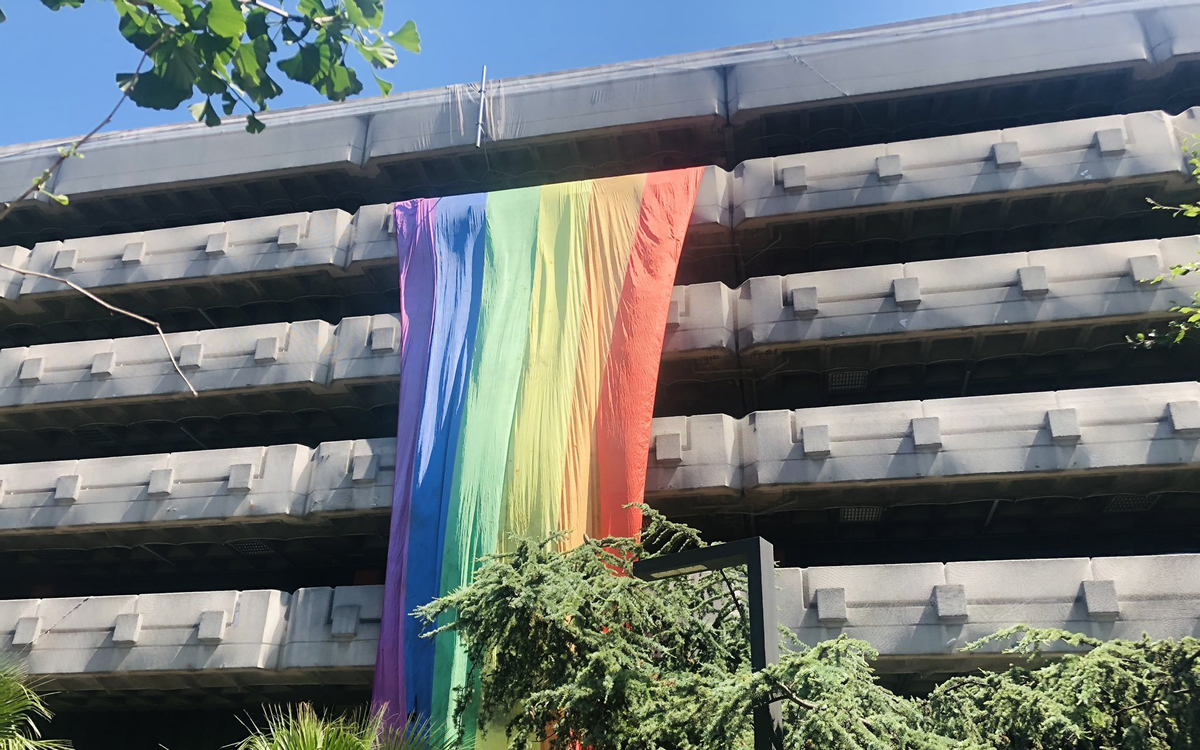 Turkish police on Sunday detained dozens of people after they participated in an Istanbul Pride march.
Reuters reported police in riot gear blocked access to the city's Istiklal Avenue and Taksim Square and limited access to public transportation in the area.
The news agency noted police detained at least 50 people. An activist with whom the Washington Blade spoke on Sunday said police took 60 "of our friends … into custody."
"Two of the people the police unlawfully took from the streets to take statements are under the age of 18," said the activist.
Turkish authorities over the last decade have cracked down on LGBTQ and intersex activists in the country.
Police in 2015 used tear gas and water cannons against people who were about to participate in an Istanbul Pride march. Authorities in 2017 arrested nearly two dozen people who defied a ban on Pride events in the city.
Police in Ankara, the Turkish capital, on May 10, 2019, arrested 18 students and an academic who participated in a Pride march at the Middle East Technical University. They faced up to three years in prison, but a court in 2021 acquitted them. Police in 2022 violently broke up a Pride parade at the same Ankara university.
The State Department in 2021 criticized Turkey after police once again used tear gas to disperse Istanbul Pride march participants. Security forces last June arrested more than 370 people who tried to participate in another Istanbul Pride march.
The activist with whom the Blade spoke noted police in Izmir, the country's third largest city, on Sunday detained at least 10 people who participated in a Pride march.
President Recep Tayyip Erdoğan, a former Istanbul mayor who has governed Turkey since 2003, won re-election on May 28. The activist and others across the country say they expect Erdoğan will further restrict on LGBTQ and intersex rights.
Iceland becomes latest country to ban conversion therapy
Country's lawmakers passed bill on June 9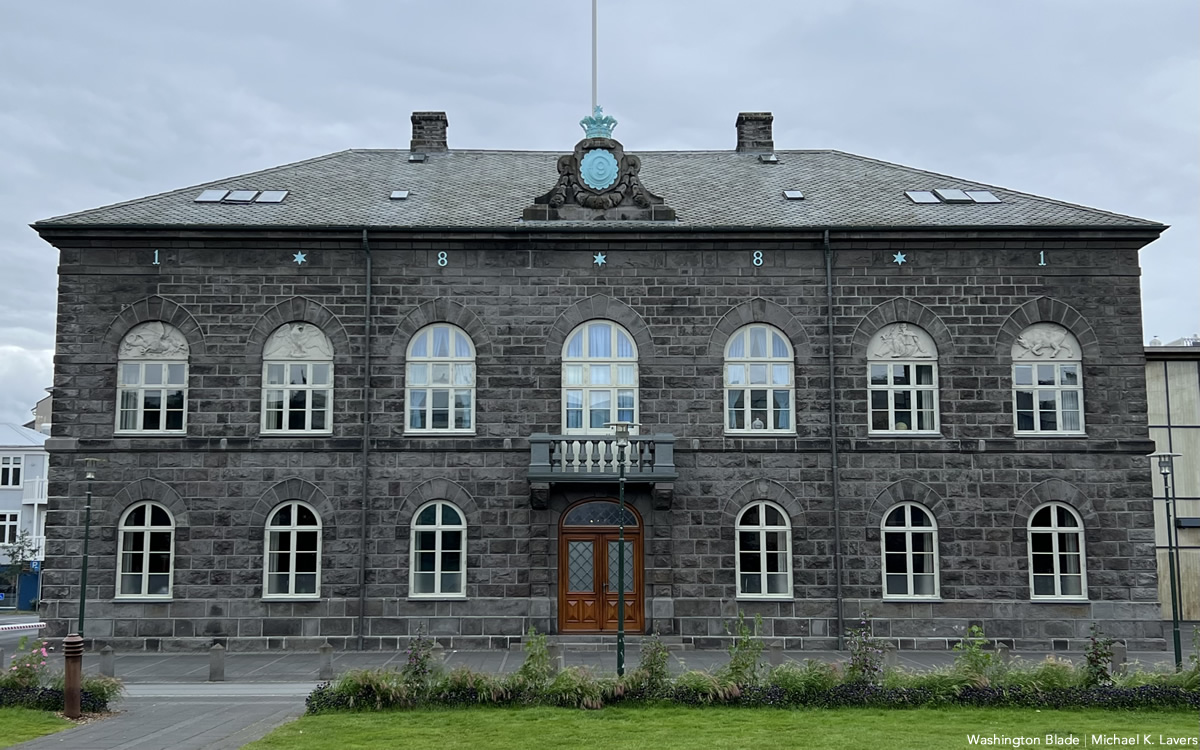 Lawmakers in Iceland on June 9 approved a bill that will ban so-called conversion therapy in the country.
Media reports note 53 members of the Icelandic Parliament voted for the measure, while three MPs abstained. Hanna Katrín Friðriksson, an MP who is a member of the Liberal Reform Party, introduced the bill.
"This is a really important issue for all gay people and a step worth celebrating," said Samtökin '78, an Icelandic LGBTQ and intersex rights group, after the vote. "There is no cure for being gay and any attempt to do so is violence. It's so good that the government recognizes it with legislation."
Malta, Cyprus, Brazil and Ecuador are among the other countries that ban conversion therapy.