More than 10K participate in anti-LGBTQ rights march in Turkey
Organizers called for protection of children from 'LGBTQ terrorist propaganda agenda'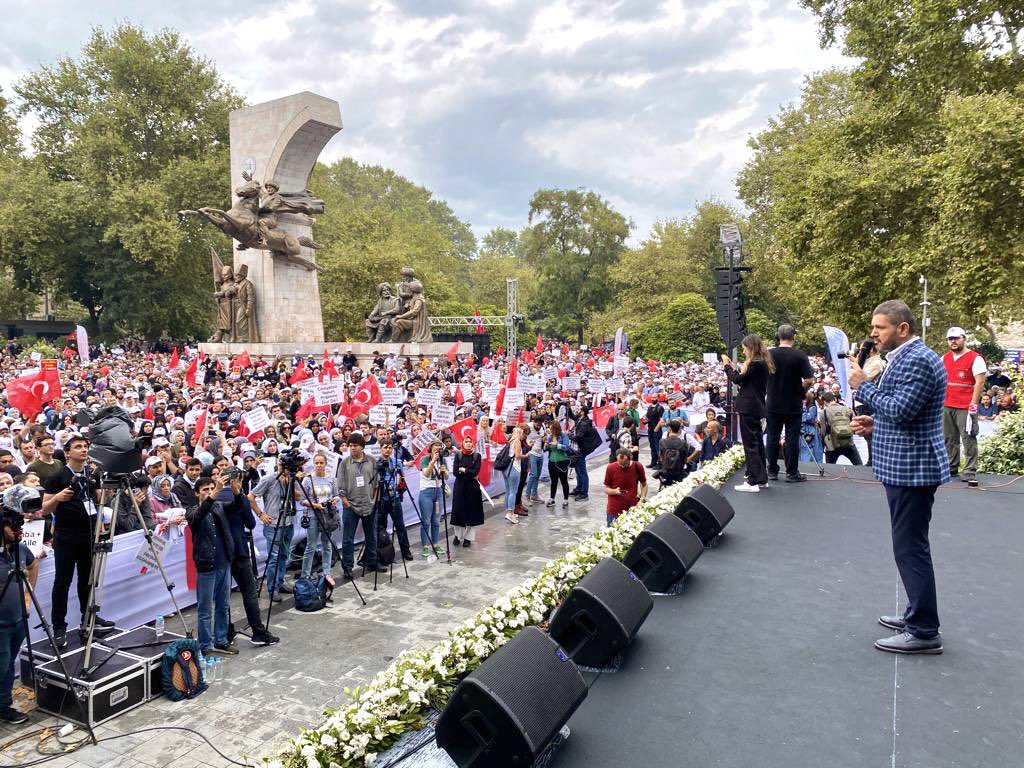 Despite heavy downpours mixed with light rain showers, more than 10,000 anti-LGBTQ protestors gathered in this ancient city and principal seaport of Turkey on Sunday, protesting what organizers said was to protect their children from the "LGBTQ terrorist propaganda agenda."
Billed as the "Great Family Walk" lead organizer Kürşat Mican, speaking to the crowds gathered, demanded that the Turkish government ban all LGBTQ activities and shut down all LGBTQ organizations. The organizers were also demanding that Turkey's parliament ban what they called LGBTQ "evil," which they claimed pervades Netflix, social media, arts and sports in the country.
Gathering at Saraçhane Park, protestors carried signs with the slogan "protect your family and generation," the speakers, in addition to Mican, told the crowd that they were taking action to combat the "LGBT lobby," which they alleged "has become a global problem."
In a tweet Monday, Mican wrote (translated from Turkish): "The fact that tens of thousands of people from all walks of life came together to put a stop to #LGBTdayatması (#LGBTimposition) and draw attention to the danger is an indication of how much our 'Necip Nation' values (a reference to Necip Fazil Kisakürek, Turkish poet, novelist, playwright, and Islamist ideologue) his family and generation. No lobby can bring this strong will to its knees, biiznillah! (Will of Allah.)
Aile olmazsa, millet olmaz!#LGBTdayatması 'na dur demek için her görüşten onbinlerce insanın bir araya gelerek tehlikeye dikkat çekmesi 'Necip Milletimizin' ailesine ve nesline ne kadar değer verdiğinin göstergesidir. Bu güçlü iradeye hiçbir lobi diz çöktüremez biiznillah!🇹🇷 pic.twitter.com/PbTqUCaRmL

— Kürşat MİCAN (@kursatmican) September 19, 2022
The anti-LGBTQ rights were organized by Mican, Ersin Çelik and non-governmental organizations. The march, in which 150 NGOs participated, had a great impact organizers claimed.
Ersin Çelik, a writer for a conservative, Islamist Turkish daily newspaper, Yeni Şafak, has been fighting against LGBTQ rights and making efforts to what he has said on his social media accounts is to "protect young people and children from this trap," called for the march on his social media account.
Mican and other organizers had also circulated a video prior to Sunday's rally that showed clips from previously LGBTQ Pride parades, which was then also broadcast as a public service announcement by Turkish state media, prompting an angered response from the country's LGBTQ advocacy groups and activists.
Others who supported the rally included a popular female Turkish writer known by her pseudonym of Tahteşşuûr who tweeted: "LGBT looking for children to recruit! God damn you. #LGBTdayatması (#LGBTimposition.)"
Saraçhane Parkı #LGBTdayatması'na karşı dolup taşıyor. pic.twitter.com/6gpw2TNnNO

— Özlem Doğan (@ozlemdogan_) September 18, 2022
This year, hundreds of LGBTQ people, allies, and supporters took to the streets of Istanbul this past June in defiance of the Turkish government's ongoing 2014 ban of LGBTQ Pride parades and Pride Month festivities. Protestors violently clashed repeatedly with police and security forces in various neighborhoods located around the Bol Ahenk Sokak and other sections of the central downtown areas.
Government security forces arrested more than 373 people and the largest Turkish LGBTQ activist group, the Ankara-based Kaos GL, documented the arrests and clashes which occurred prior to the 5 p.m. planned parade kick-off in a series of Twitter posts.
Turkish Media Independent Media/News Outlet Ahval has reported that Turkey's LGBTQ groups accuse the government of President Recep Tayyip Erdoğan of waging a "hate campaign" against them, encouraging violence against a vulnerable community.
Turkey has ranked second worst country in the European Union for LGBTQ people, scoring only above Azerbaijan, according the 2022 "Rainbow Europe" ranking compiled by Brussels-based ILGA-Europe.
Andorran prime minister comes out as gay
Xavier Espot Zamora spoke with country's public broadcaster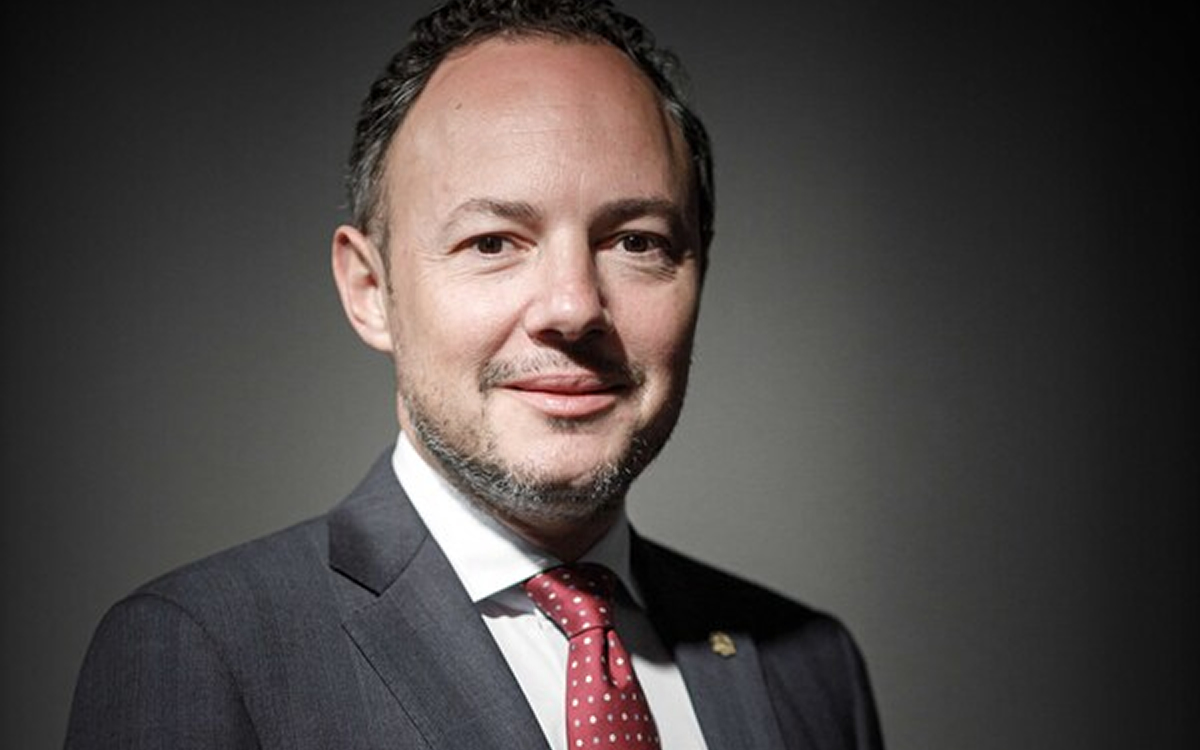 Andorran Prime Minister Xavier Espot Zamora has come out as gay.
"I'm gay. I've never hid it," he said during an interview with Radio and Television of Andorra, the country's public broadcaster, on Monday. "Now, if I'm not asked I don't have to say it, in the sense that it doesn't define the entirety of who I am and even less my personal politics, but at the same time I think it shouldn't be a problem to express it. And if this helps many children, young people or teenagers who are going through a difficult time see that in the end, regardless of their condition or sexual orientation, you can prosper in this country and reach the highest magistracy, then I am happy to express it."
Andorra is a small country known for its ski areas that is nestled between Spain and France in the Pyrenees.
Espot has been prime minister since 2019. The country's lawmakers in 2022 extended marriage rights to same-sex couples.
The prime minister is one of a handful of heads of state and government who are openly gay or lesbian.
Latvian President Edgars Rinkēvičs took office in July.
Luxembourgish Prime Minister Xavier Bettel has been in office since 2013, while Ana Brnabić became Serbia's prime minister in 2017. Irish Prime Minister Leo Varadkar is openly gay.
Deputy Belgian Prime Minister Petra De Sutter is a transgender woman.
Then-Icelandic Prime Minister Jóhanna Sigurðardóttir in 2009 became the world's first openly LGBTQ head of government.
Dozens detained after Istanbul Pride march
Anti-LGBTQ crackdown expected to worsen after president re-elected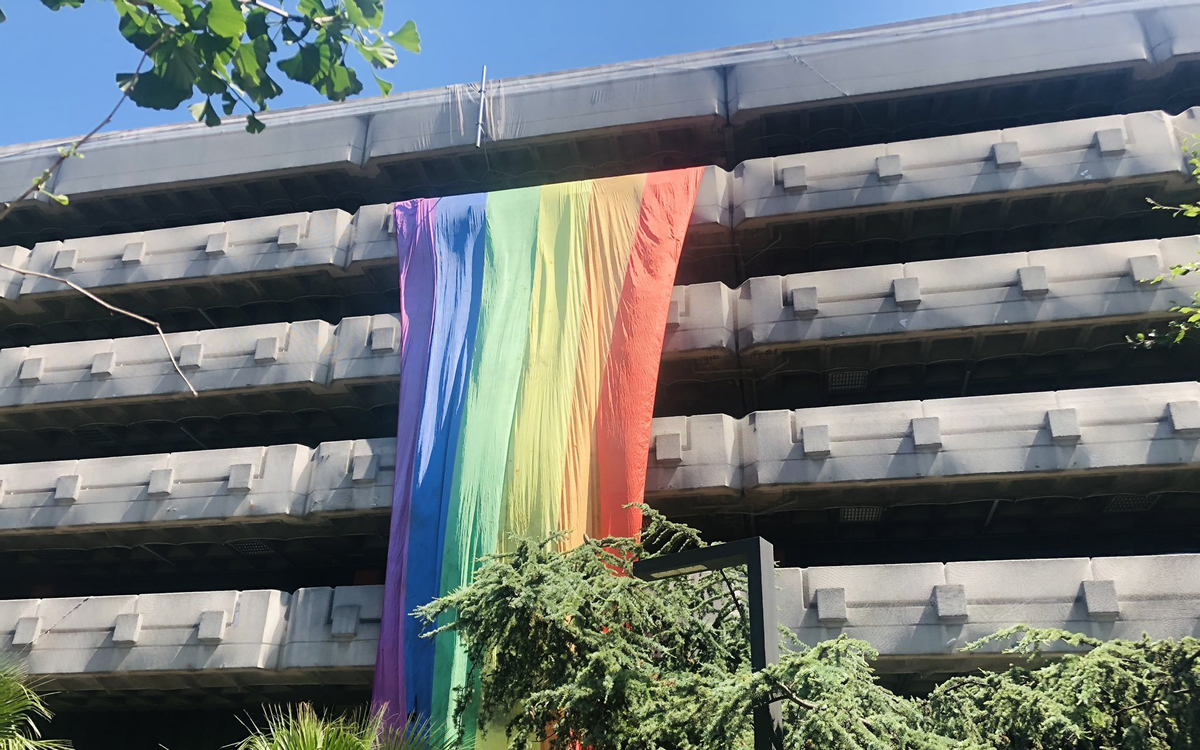 Turkish police on Sunday detained dozens of people after they participated in an Istanbul Pride march.
Reuters reported police in riot gear blocked access to the city's Istiklal Avenue and Taksim Square and limited access to public transportation in the area.
The news agency noted police detained at least 50 people. An activist with whom the Washington Blade spoke on Sunday said police took 60 "of our friends … into custody."
"Two of the people the police unlawfully took from the streets to take statements are under the age of 18," said the activist.
Turkish authorities over the last decade have cracked down on LGBTQ and intersex activists in the country.
Police in 2015 used tear gas and water cannons against people who were about to participate in an Istanbul Pride march. Authorities in 2017 arrested nearly two dozen people who defied a ban on Pride events in the city.
Police in Ankara, the Turkish capital, on May 10, 2019, arrested 18 students and an academic who participated in a Pride march at the Middle East Technical University. They faced up to three years in prison, but a court in 2021 acquitted them. Police in 2022 violently broke up a Pride parade at the same Ankara university.
The State Department in 2021 criticized Turkey after police once again used tear gas to disperse Istanbul Pride march participants. Security forces last June arrested more than 370 people who tried to participate in another Istanbul Pride march.
The activist with whom the Blade spoke noted police in Izmir, the country's third largest city, on Sunday detained at least 10 people who participated in a Pride march.
President Recep Tayyip Erdoğan, a former Istanbul mayor who has governed Turkey since 2003, won re-election on May 28. The activist and others across the country say they expect Erdoğan will further restrict on LGBTQ and intersex rights.
Iceland becomes latest country to ban conversion therapy
Country's lawmakers passed bill on June 9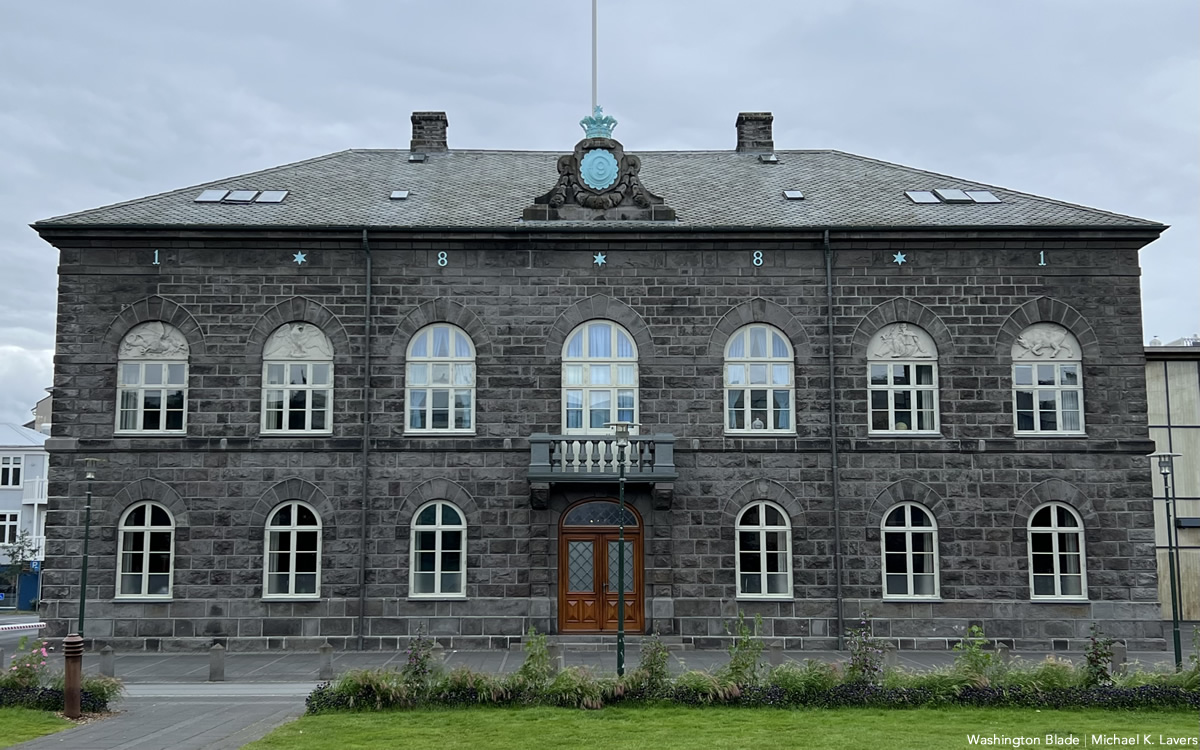 Lawmakers in Iceland on June 9 approved a bill that will ban so-called conversion therapy in the country.
Media reports note 53 members of the Icelandic Parliament voted for the measure, while three MPs abstained. Hanna Katrín Friðriksson, an MP who is a member of the Liberal Reform Party, introduced the bill.
"This is a really important issue for all gay people and a step worth celebrating," said Samtökin '78, an Icelandic LGBTQ and intersex rights group, after the vote. "There is no cure for being gay and any attempt to do so is violence. It's so good that the government recognizes it with legislation."
Malta, Cyprus, Brazil and Ecuador are among the other countries that ban conversion therapy.