Gina Méndez Miró confirmed as first LGBTQ federal judge in Puerto Rico
Senate has approved 100 Biden judicial nominees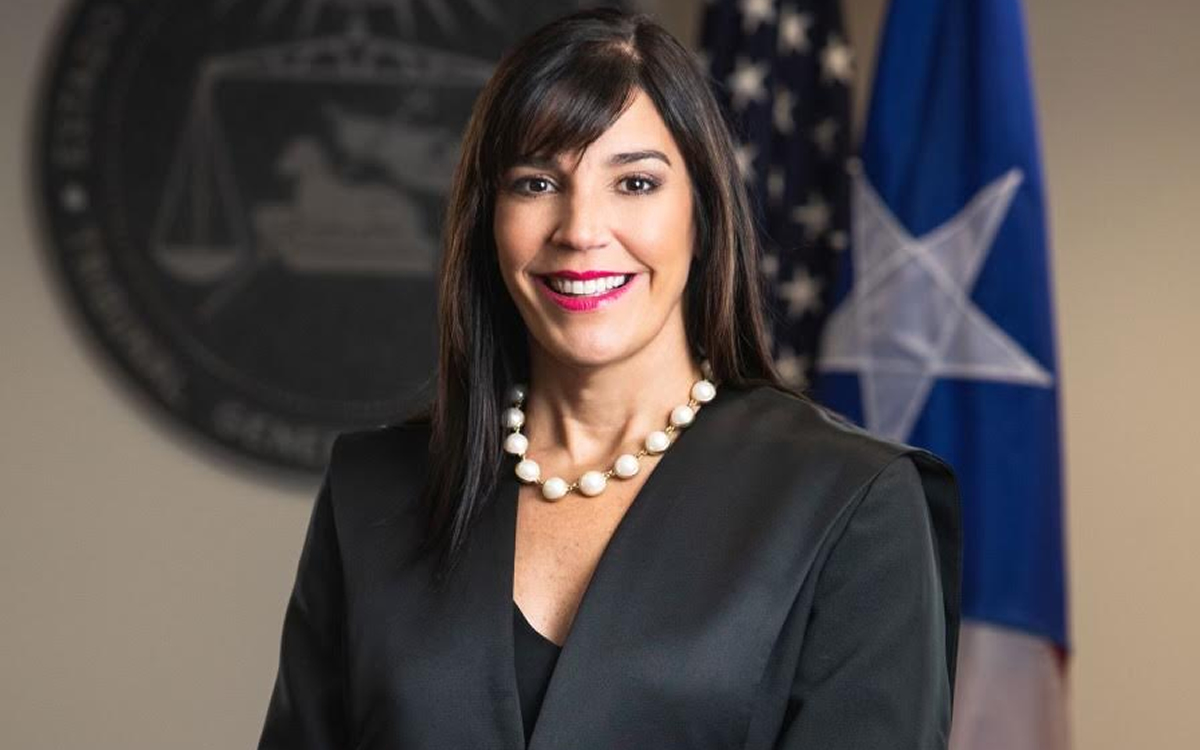 The U.S. Senate confirmed on Tuesday the nomination of Judge Gina Méndez Miró to the federal court of the District of Puerto Rico, making her the first LGBTQ person to serve in the position on the island.
Méndez, who previously served on the Puerto Rico Court of Appeals, was approved by a 54-45 vote margin.
The approval of Méndez into the federal judiciary comes as an attempt from Democratic lawmakers and the Biden administration to reshape the judicial branch to fit the country's ever-changing demographics. Democratic senators say 65 of President Joe Biden's judicial nominees have been women and 68 of them have been people of color.
Méndez is the 100th Biden judicial nominee who the Senate has approved.
"As a former chair of the Senate Judiciary Committee, strengthening the federal judiciary with extraordinarily qualified judges who are devoted to our Constitution and the rule of law has been among my proudest work in office," said Biden in a press release. "I'm especially proud that the nominees I have put forward—and the Senate has confirmed—represent the diversity that is one of our best assets as a nation, and that our shared work has broken so many barriers in just two years."
Méndez, who is currently married to Puerto Rico Supreme Court Chief Justice Maite Oronoz Rodríguez, garnered support for her confirmation from various human rights groups.
"Judge Méndez Miró is a first-rate jurist, with absolute sensitivity, deep empathy and a great sense of justice," said Pedro Julio Serrano, founder of Puerto Rico Para Todes, a Puerto Rican LGBTQ rights group. "Puerto Rico must feel very proud of her career and performance, as I know she will continue to do from this new position."
Waves Ahead, an organization that offers support to LGBTQ Puerto Ricans and other marginalized and vulnerable groups on the island, also commended the Senate for approving Méndez's nomination.
"The day that celebrates love gives us a historic confirmation," said the organization on Facebook.
Trump-appointed judge could ban abortion pills nationwide
Matthew Kacsmaryk has called homosexuality 'disordered'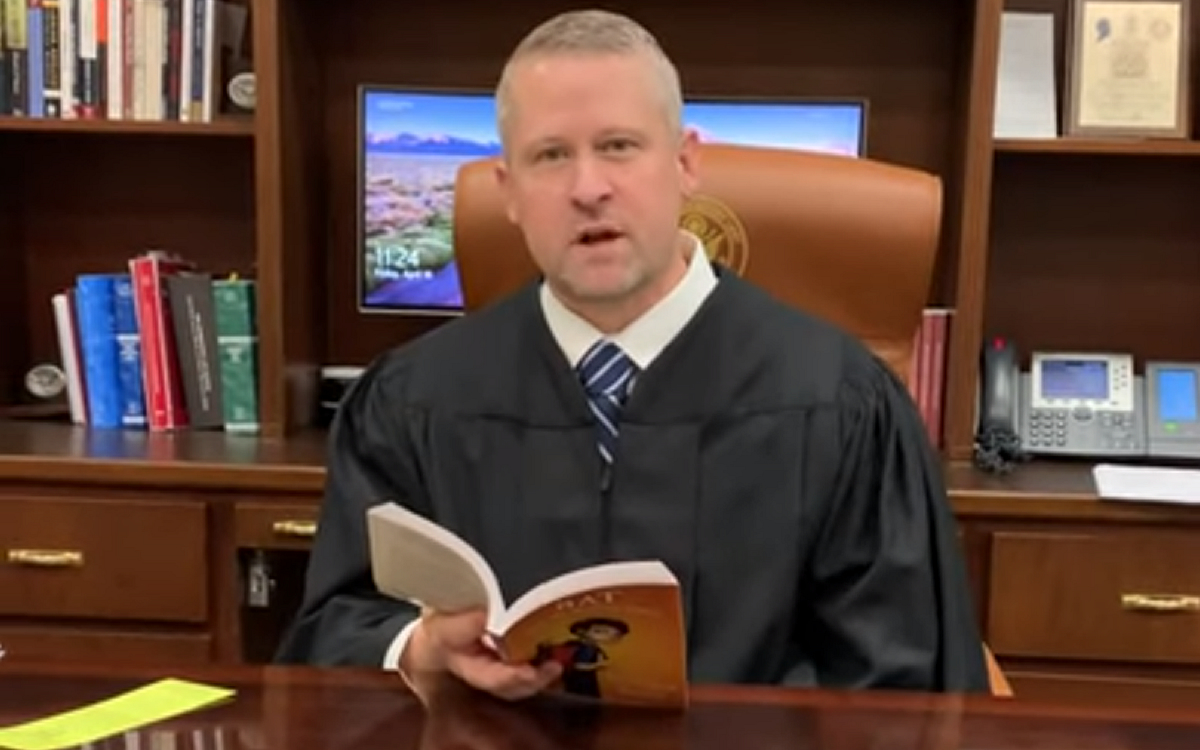 Anti-LGBTQ Judge Matthew Kacsmaryk of the U.S. District Court for the Northern District of Texas is expected to soon rule on a consequential case that could outlaw the use of medication for abortions.
A decision in Alliance for Hippocratic Medicine v. U.S. Food and Drug Administration is expected by the end of this month.
More than half of all abortions in the U.S. are performed with medications, usually mifepristone in combination with misoprostol, up until the 10th week of pregnancy.
The plaintiffs — represented by the anti-LGBTQ Alliance Defending Freedom, which has been designated a hate group by the Southern Poverty Law Center — contend that the FDA overextended its authority by approving mifepristone more than 20 years ago.
The lawsuit is "unprecedented," the Biden administration has said. The American Civil Liberties Union agreed, writing that "in any rational universe" it would be "laughed out of court on multiple grounds."
According to the ACLU, "Mifepristone was approved more than two decades ago and has been used by millions of people for early abortion care and to treat miscarriages. Study after study has confirmed its safety and efficacy, and its critical role in abortion and miscarriage care. The claims in this case have no basis in law and distort decades of scientific evidence."
At the same time, a ruling in favor of the plaintiffs would align with a series of controversial decisions by Kacsmaryk since his appointment to the bench by former President Donald Trump in 2019.
Previously, Kacsmaryk worked as an attorney for the Christian conservative legal group First Liberty Institute, including on cases whose purpose was to "defend unborn human life."
His confirmation to the judiciary faced opposition from Senate Democrats, who cited his work fighting against nondiscrimination protections for LGBTQ Americans in housing, employment and healthcare.
Kacsmaryk also faced criticism for past statements in which he said homosexuality is "disordered" and that transgender people are suffering a "delusion" or "mental disorder."
The ACLU writes, "since his appointment to the bench, [Kacsmaryk] has issued a series of radical decisions on everything from immigrants' rights to trans justice to birth control," saying it was "an 'open question' whether politicians could make it a crime to use contraception."
The constitutional right to birth control was established 65 years ago by the U.S. Supreme Court's ruling in Griswold v. Connecticut.
U.S. military's ban on enlistment by HIV-positive people faces legal challenge
This summer, the Department of Defense removed restrictions on deployment and stopped discharges of service-members who are HIV positive, provided they are asymptomatic and have a "clinically confirmed undetectable viral load."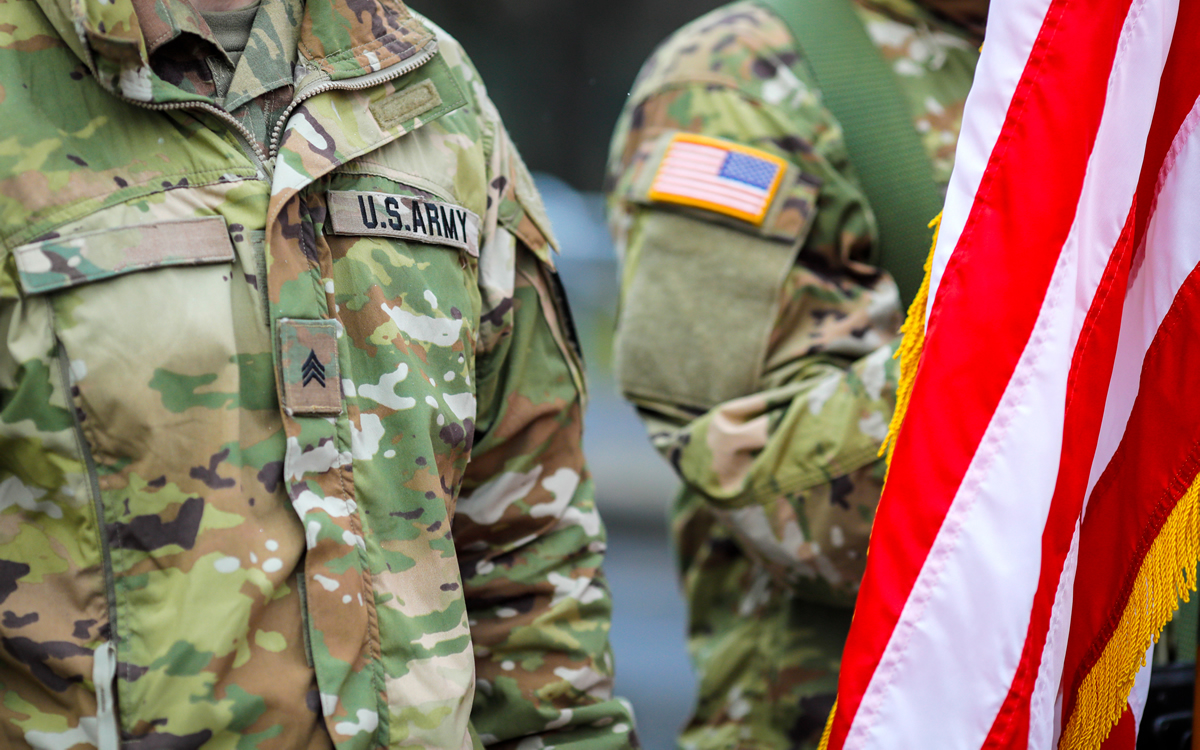 Lambda Legal and a coalition of law firms and attorneys filed a lawsuit Thursday in a federal Virginia district court challenging the U.S. military's prohibition of HIV-positive Americans from enlisting in the U.S. Armed Forces.
The legal challenge was filed on behalf of three individual plaintiffs and the Minority Veterans of America (MVA) in the U.S. District Court for the Eastern District of Virginia.
The action comes on the heels of the Department of Defense's updates this summer to its policies concerning HIV-positive service members.
On June 7, the agency announced it would not restrict the deployability or ability to commission, nor discharge or separate any service members based solely on their HIV-positive status, provided they are asymptomatic and have a "clinically confirmed undetectable viral load."
"For years, the military has found it difficult to meet the recruitment and end-strength goals for an all-volunteer force," Lambda Legal co-counsel Peter Perkowski, who is also the legal and policy director of MVA, said in a press release announcing the lawsuit.
"Given this reality, it is non-sensical for the nation's largest employer to turn away healthy, fit, and fully capable recruits just because they have HIV," Perkowski said.
"A positive HIV status alone has no effect on a person's ability to safely serve," Kara Ingelhart, senior attorney at Lambda Legal, said in the press release. "Because HIV disproportionately impacts LGBTQ+ people and people of color, this discriminatory policy is not only outdated, but is also a serious equity issue that has a significant impact on communities who already face countless systemic barriers to accessing full life in America."
White House vows to appeal ruling striking down student debt
Ruling comes from conservative Texas court and the administration's appeal will be heard by the country's most conservative appellate court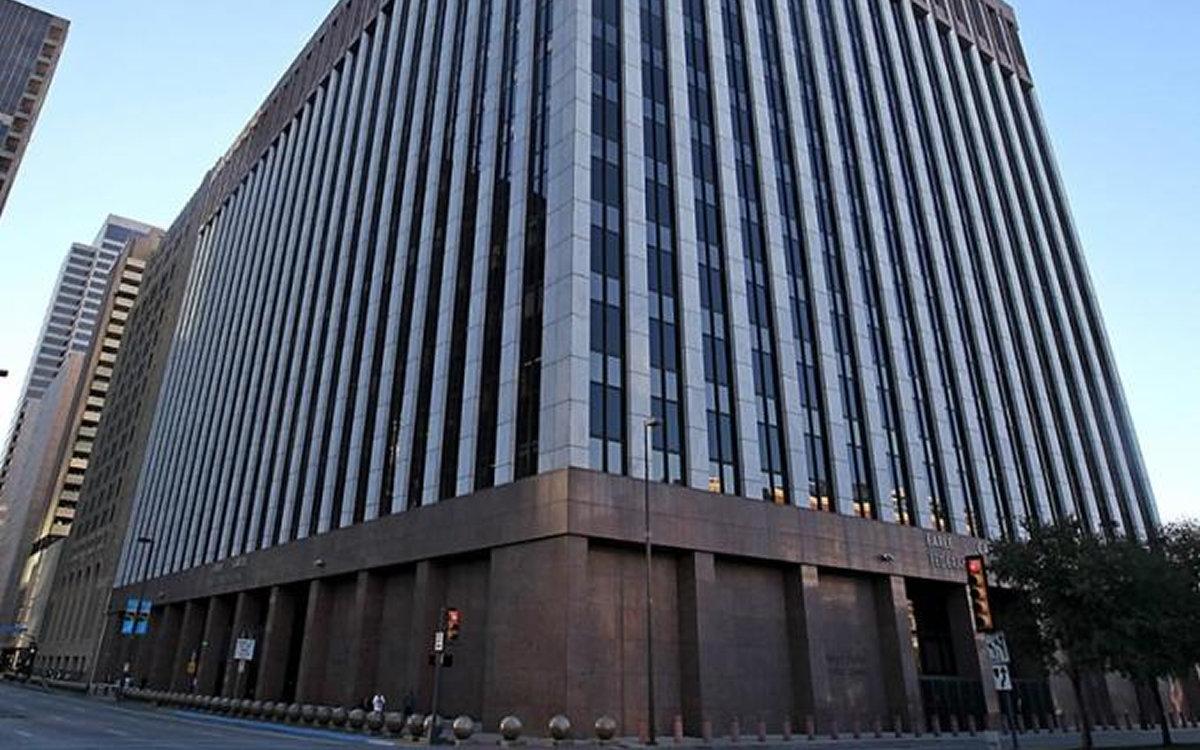 White House Press Secretary Karine Jean-Pierre released a statement Thursday night vowing to appeal the decision by a conservative federal district court in Texas that struck down the Biden-Harris administration's student debt relief program.
President Joe Biden and his administration "are determined to help working and middle-class Americans get back on their feet, while our opponents – backed by extreme Republican special interests – sued to block millions of Americans from getting much-needed relief," Jean-Pierre said in the statement.
Judge Mark T. Pittman, who was appointed by former president Donald Trump to serve on the U.S. District Court for the Northern District of Texas, ruled that the administration's program was a usurpation of power that belonged in the hands of Congress.
Sixteen million Americans have already been approved for student debt relief. The Department of Education will hold onto their information, along with that which has been submitted by 10 million other borrowers, pending a decision from the 5th Circuit Court of Appeals.
The appellate court is the country's most conservative, and therefore is expected to be sympathetic to arguments that the administration's program is an overreach of its legal authority.
The administration contends that Congress vested it with the authority to provide relief to student borrowers through the HEROES Act, which expands the Executive Branch's powers during times of national emergency, such as the COVID-19 pandemic.
The Supreme Court has refused to hear challenges to Biden's relief plan, and six conservative states have sued separately to stop implementation of the administration's program. So, the ultimate outcome will probably remain unclear for the foreseeable future.