July 10, 2014 at 9:57 am EDT | by Lou Chibbaro Jr.
Longtime D.C. resident Eric Lease dies at 66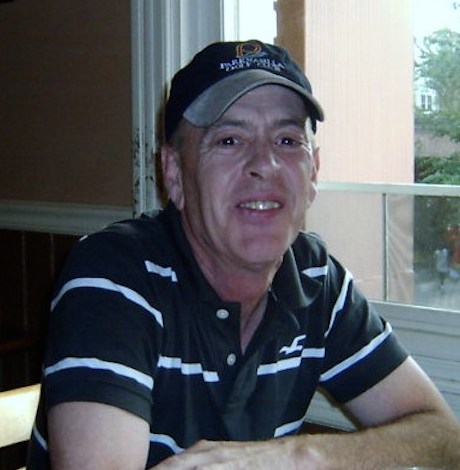 Miles "Eric" Lease, a home improvement contractor and well-known figure in the D.C. gay community since the late 1960s, died June 27 at his home in Northwest Washington. He was 66.
His longtime friend Stephen Crowley said friends weren't sure about the exact cause of death but he believes it was related to a heart ailment.
Lease was born and raised in Ford City, Pa., where he graduated from Ford City High School and attended Kutztown University in nearby rural Pennsylvania. Crowley said Lease moved to Atlantic City, N.J., in the late 1960s and lived there for a short period of time before moving to D.C.
"Eric was a successful and talented general contractor, who was very well-known in Washington, D.C.," according to information released by his family through the Welch Funeral Home in Pennsylvania.
"Eric was an avid traveler, having extensively traveled a lot in Europe," the family write-up says. "Eric enjoyed collecting antiques and camping, and was an animal lover. He was the proud owner of two dogs and three cats."
Crowley said he and Lease became a couple in 1968 when he met Lease at a party in Washington shortly after Lease moved to D.C. Although the relationship ended several years later, the two remained close friends for the past 46 years, Crowley said.
"Eric was known to just about everybody who went to the gay bars and who were part of Washington's longtime gay community," Crowley said. "He was very visible and he was probably the nicest person anybody ever met."
In his work as a contractor, Lease established a large clientele in a home renovation business that he owned and operated in the D.C. area, Crowley said. Crowley said Lease was especially proud of the renovation work he did on his own home on Iowa Avenue just off of 14th Street, N.W.
At various times Lease worked in collaboration with organizers of antique shows, providing carpentry and structural space in which the antiques were displayed, Crowley said.
"He was really good at what he did," said Crowley.
Lease is survived by his mother, Marian Artman Lease of Ford City; his sister, Marjorie Guthrie of Kittanning, Pa.; his niece, Jennifer McKelvey of Stephens City, Va.; and a great-nephew Gavin McKelvey.
A private funeral service was held in Pennsylvania.