America's Leading Gay News Source
Shannon Cuttle

We should work to protect kids from bullying long after October 20 has come and gone
October 19, 2011 |
Comments Off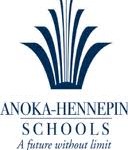 Minnesota's largest school district faces a Federal suit by the Southern Poverty Law Center; National Center for Lesbian Rights over bullying.
July 25, 2011 |
Comments Off

I fight for those who are unable to be out at work
July 28, 2010 |
2 Comments
© Copyright Brown, Naff, Pitts Omnimedia, Inc. 2014. All rights reserved.