America's Leading Gay News Source
Frank Ocean
Target gives Frank Ocean the cold shoulder, an openly gay civil rights pioneer passes, gay rights EU entry criterion, Netherlands offers gays asylum, and NEW MADONNA!
July 16, 2012 |
Comments Off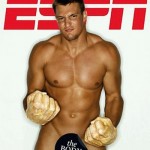 Queer/trans Bollywood film takes Bangladesh by storm, Calvin Klein turned his ex straight, Canada wins in number of out gays per capita, and Frank Ocean's new song is going to be your new fav
July 11, 2012 |
Comments Off
© Copyright Brown, Naff, Pitts Omnimedia, Inc. 2014. All rights reserved.