Queery: Wendy Chun-Hoon
20 gay questions for the Federal Triangles soccer player
Wendy Chun-Hoon chuckles when she hears that her soccer team, the Feds, was called undefeated.
"I guess that was technically true but we were only two games into the season and one of them was tied," she says. "But then we just lost this weekend." It's no devastating break, though, because for Chun-Hoon and lots of local LGBT players, the Federal Triangles, the region's gay soccer league, is mostly for fun and exercise.
Chun-Hoon, a 34-year-old Honolulu native, has been playing soccer since she was 5. She and her partner, Emily, played together in college and upon moving to the District eight years ago, decided to help build up the Triangles' then-paltry female representation. With just a handful of women players at the time, Chun-Hoon eventually generated enough interest for the Triangles to sustain its current four female teams (each with about 20 members).
She's a past president of the 20-year-old club and is in its hall of fame. The Triangles also have five men's teams and two co-ed teams. Chun-Hoon guesses about 75 percent of its players are LGBT. The Triangles have about 130 members total. Saturday is a new event for the group with its first LGBT fan night dubbed United Night OUT, a joint effort between the Triangles and Major League Soccer at RFK Stadium (tickets are $20 and are available at HYPERLINK "http://www.unitednightout.com/"unitednightout.com or at Nellie's).
Chun-Hoon is associate director for the Special Fund for Poverty Alleviation, an Open Society Institute made possible by billionaire philanthropist George Soros. Chun-Hoon and her partner recently moved to Silver Spring, Md., from the District and were married in 2008 in San Francisco. She enjoys soccer and gardening and eventually hopes to return to Hawaii where she says she had an "idyllic" childhood. (Washington Blade photo by Michael Key)
How long have you been out and who was the hardest person to tell?
Since college. My mom.
Who's your gay hero?
Cadet Katie Miller.
What's Washington's best nightspot, past or present?
This past summer it was the Washington Plaza. We'd meet up with the boys and drink cocktails poolside. It was a great urban "backyard." (In other words, I'm about 10 years too old to be qualified to answer that. I only just met my first mixologist last Friday.)
Describe your dream gay wedding.
Ours. We rocked San Francisco City Hall on the first day, and then did it all over again the next day, at a friend's home, on a hilltop, overlooking Marin. It was awesome to be surrounded by people we love, there to witness and celebrate our love – twice! We're one of the lucky couples whose marriage is still legal.
What non-gay issue are you most passionate about?
Advocating for a more sensible safety net for people struggling to get by in this economy.
What historical outcome would you change?
Where to start? The Manhattan Project for one.
What's been the most memorable pop culture moment of your lifetime?
Martha Stewart going to prison.
On what do you insist?
People treating each other with respect.
What was your last Facebook post or Tweet?
I abstain.
If your life were a book, what would the title be?
"The Money Pit"
If science discovered a way to change sexual orientation, what would you do?
Bury it.
What's your advice for LGBT movement leaders?
Work much harder to bridge issues and find common ground with other equal justice groups so we can amplify voices for change.
What would you walk across hot coals for?
To see whether I could.
What gay stereotype annoys you most?
Lesbians don't tip. Anyone who's slung plates or poured drinks for a wage before knows how to tip properly.
What do you believe in beyond the physical world?
My ancestors.
What's your favorite gay movie?
"Home for the Holidays"
What's the most overrated social custom?
Napkins
What trophy or prize do you most covet?
Power Ball (Hopefully the sequel to "The Money Pit")
What do you wish you'd known at 18?
That going far away for college often means living far away from home for longer than just four years.
Why Washington?
Peter Orzag and Rahm Emanuel.
Maryland LGBT Chamber holds expo
Business event held in Columbia, Md.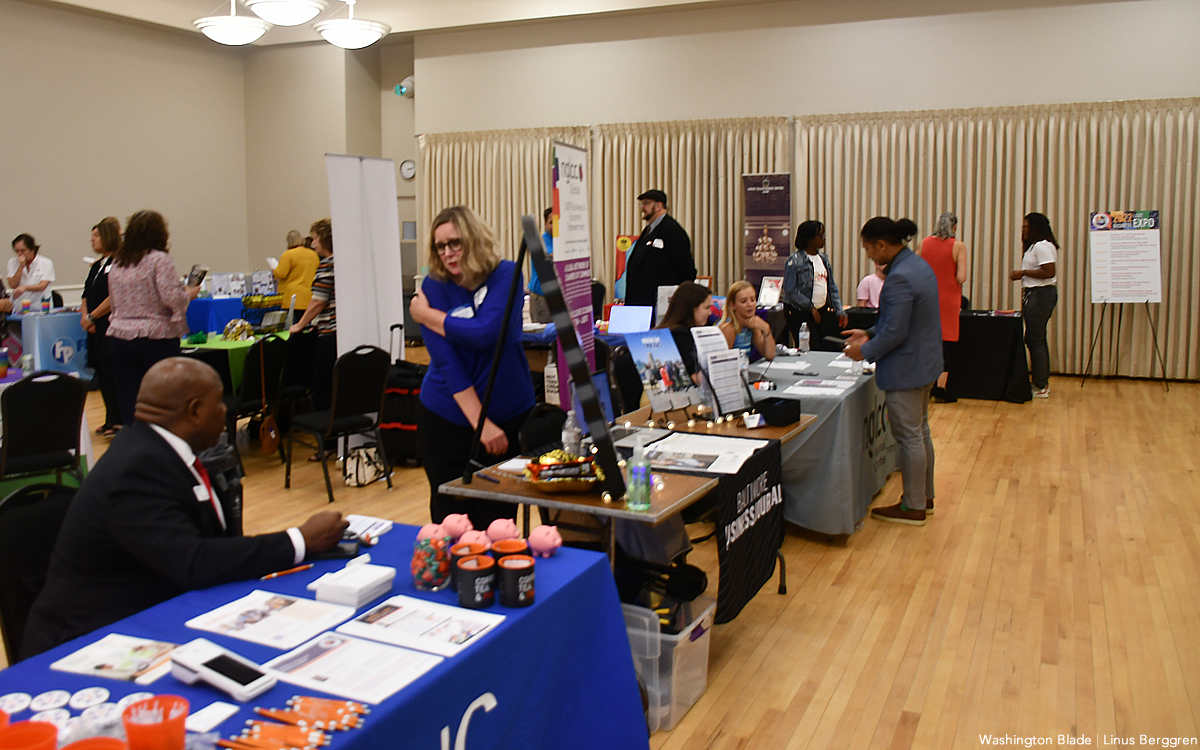 Over 35 Maryland LGBT Chamber of Commerce member businesses and organizations participated in the 2022 LGBT Business Expo in Columbia, Md. on Thursday, Sept. 15.
Panels and presentations at the event covered a variety of business topics, including:
We will also feature panel talks and presentations on a variety of business topics throughout the afternoon including: "Master Your Budget: 3 Simple Steps to go from Surviving to Thriving" presented by Financial Coach, Amy Scott; How we got our Rehoboth Beach cottage (without saving up for it)… And how YOU can too!!!" presented by the Retire on Real Estate author, K. Kai Anderson and "Why and How to get your small business LGBTQ Certified", presented by NGLCC.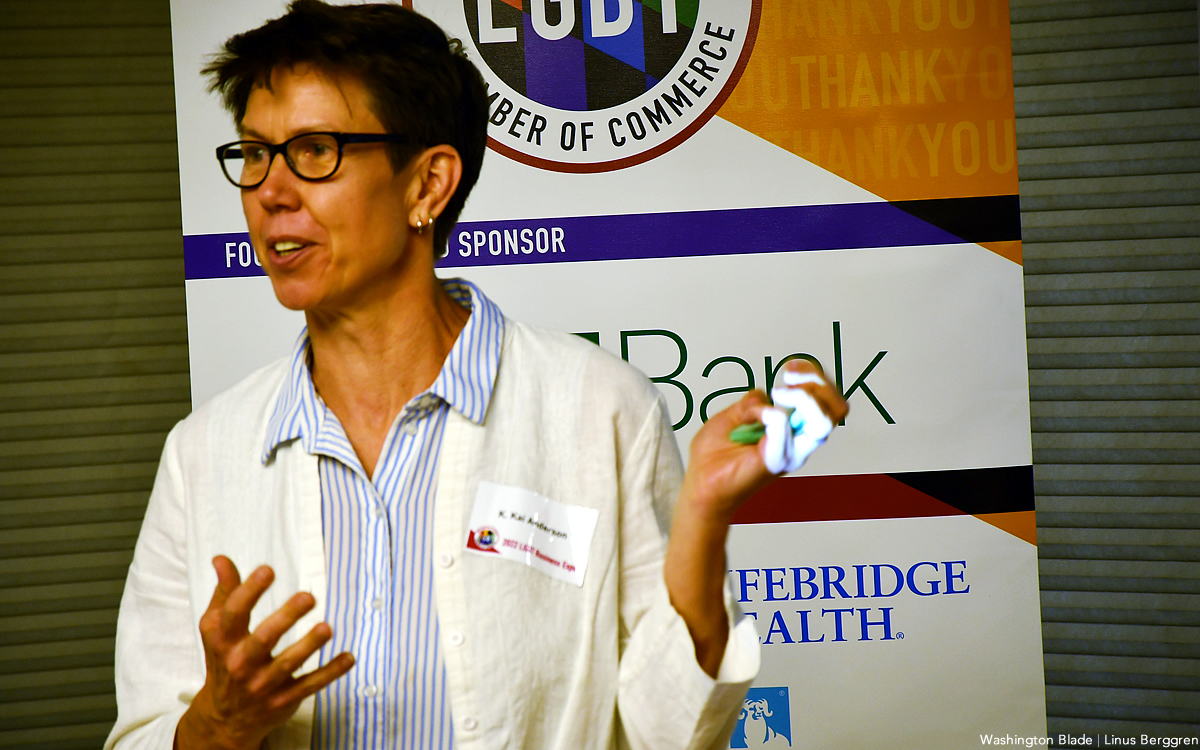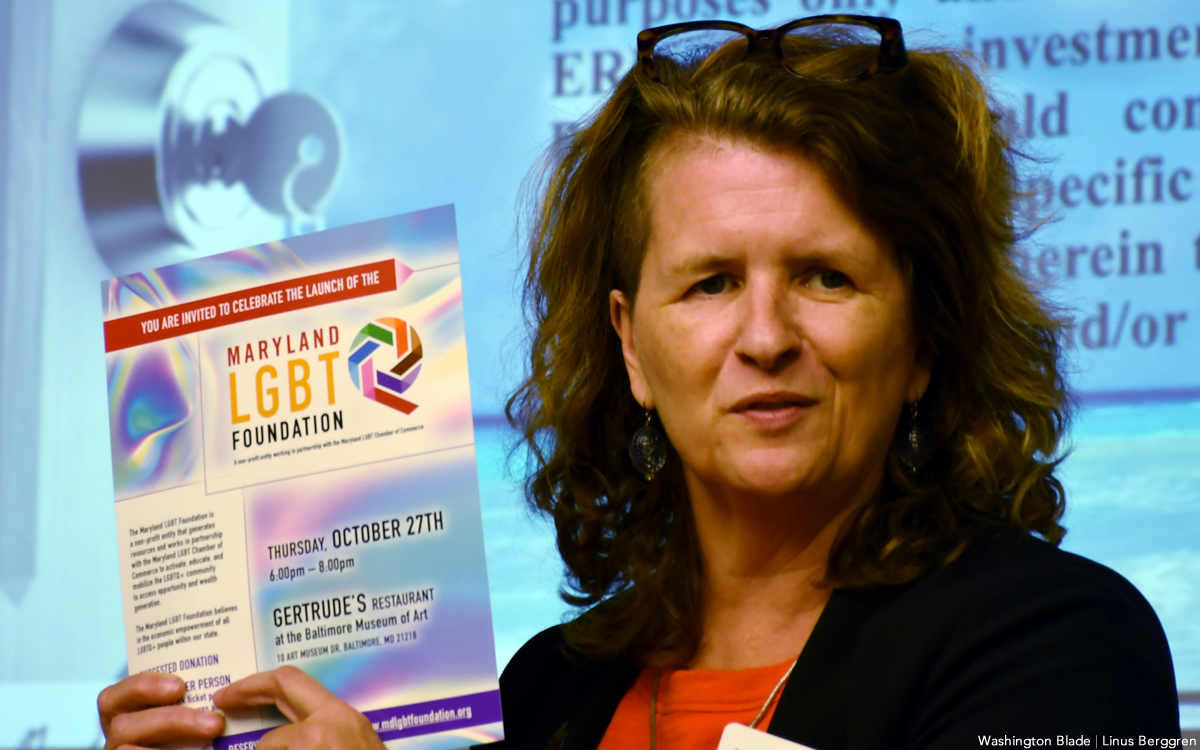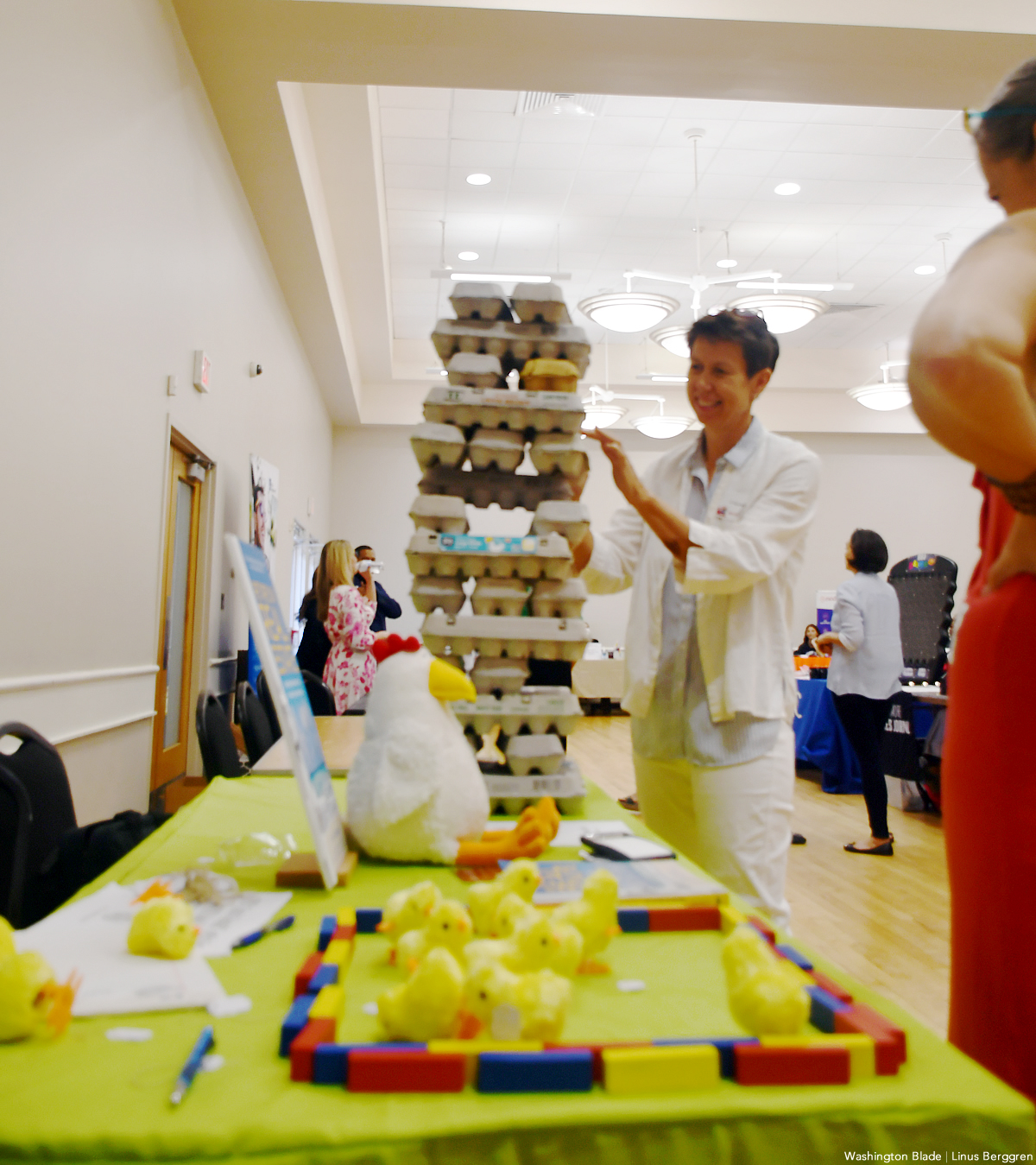 Standing on both feet in the current real estate market
Interest rates are up and contingencies are back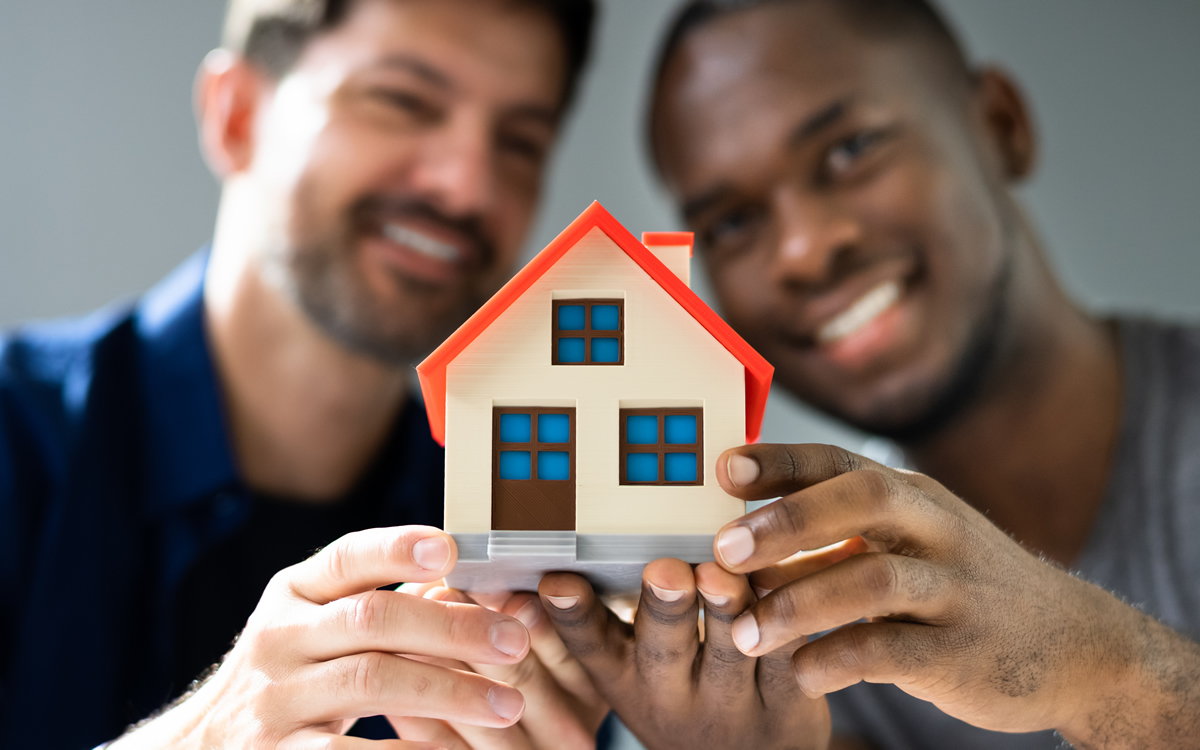 Gone are the days of a home receiving 25 offers and going well over asking price by more than $250,000. One would think…
The housing market in our immediate area as well as most of the United States has changed from what we've seen during the earlier pandemic days. Here in the nation's capital, we have seen a market that is more in keeping with what we have historically seen. The fall market this year has brought on a substantial amount of new inventory to the market, which is consistent with earlier market trends. We have seen the prices reduce a bit and we have seen days on market linger a bit. But what exactly is going on here?
RISING MORTGAGE RATES
For two years we saw a wild real estate market that was fueled by the need for more space, new space, fresh space, and insanely low interest rates. The lack of inventory in the market also assisted in allowing sellers to get substantial amounts of money over their asking price and left buyers giving everything away. Since then the landscape has changed. Due to higher than the "old normal" interest rates, the market has begun to correct itself a bit. I would like to point out that the interest rates are NOT the only reason for the market correcting itself, this is also due to the influx of inventory coming to the market. Buyers now have so many options to look at, things to consider, and time is truly back on their side in order to make a more sound and informed decision when it comes to home ownership.
Please don't get it twisted — if a home is well photographed, well marketed, and well priced in addition to having a brilliantly charming Realtor at the open house — it will surely sell with several offers and over asking. That is just no longer the norm.
TIT-FOR-TAT NEGOTIATIONS
Although we no longer live in a world where sellers can expect to receive $250,000 above asking, we also don't live in a world where buyers can expect to offer 30-50 percent less than asking and expect for the results to be positive. Similar to dating – we are back to a more intimate handholding experience when it comes to both the home buying and selling experience. As a seller it is important to ensure that your home is in tip-top shape while pricing it properly. As a buyer you should ensure that you have a great pre-approval, provide an appropriate EMD and realize that now you can include CONTINGENCIES! Yes! Once again, you can actually have a home inspection, financing contingency and even a radon test if you are feeling frisky. Those are the most valuable changes in the market for buyers.
INFLATION OR INFLATEGATE?
While turning on the news might be grim these days between inflation, the stock market, and interest rates – home prices are still over 6 percent more expensive than this time last year. If you look at the job market for example, unemployment is at an all-time low. You are still getting paid every week and if your manager makes you angry enough you have the flexibility to quit one job and find another relatively quickly. This mindset combined with an increase in active home listings and decrease in demand – you will likely still say: "Let's go buy a home."
Justin Noble is a Realtor with Sotheby's international Realty licensed in D.C., Maryland, and Delaware for your DMV and Delaware Beach needs. Specializing in first-time homebuyers, development and new construction as well as estate sales, Justin is a well-versed agent, highly regarded, and provides white glove service at every price point. Reach him at 202-503-4243,  [email protected] or BurnsandNoble.com.
What you get for the money in D.C.
Plenty of options from $200,000 to $10 million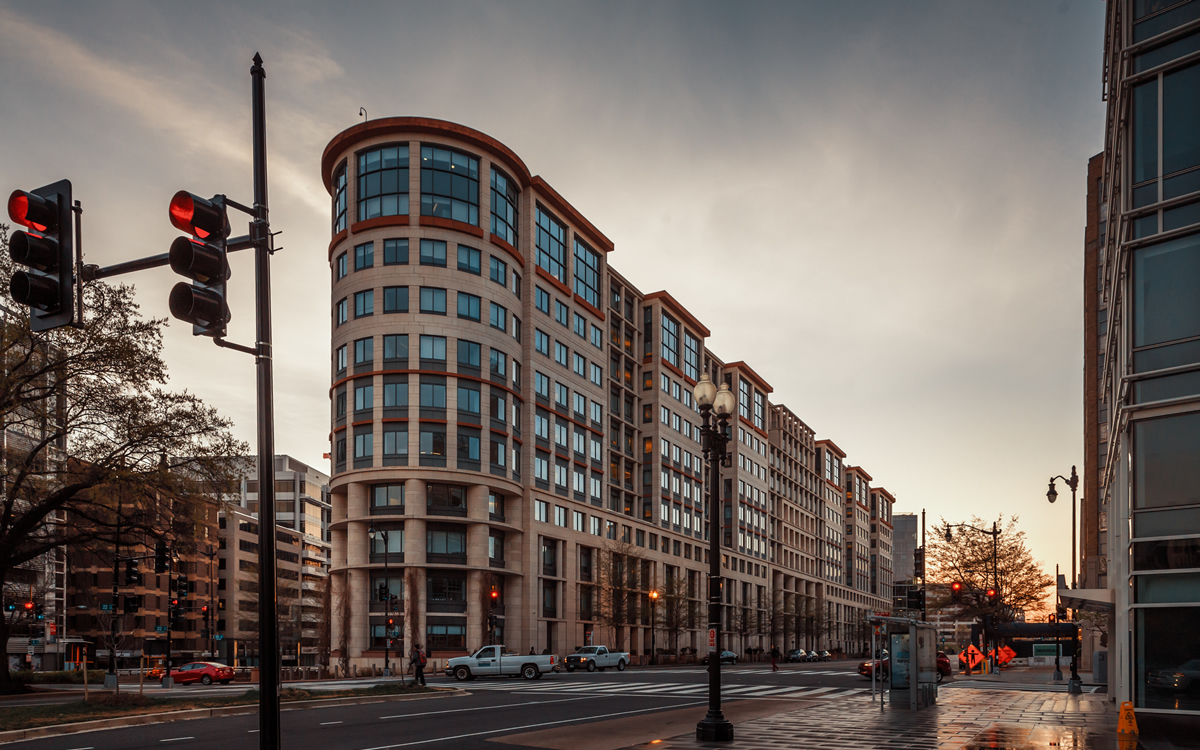 As I write this, the national average 30-year, fixed-mortgage rate is 6.33%, with VA and FHA loans hovering around 5.7%. These rates can fluctuate based on the amount of your down payment, your assets and liabilities, your credit score, and the type of home you purchase.
A $400,000 mortgage that cost $1,686 per month in 2021 at 3% will now increase your monthly payment by an additional $798. Sadly, this may eliminate a portion of the buyer pool or necessitate postponing a purchase, particularly for the first-time buyer.
On the other hand, we are beginning to see an increase in inventory, longer marketing time, periodic price reductions, and even offers of closing help and repairs to items found in a home inspection. So where are these homes and what do you get for your money?
First, let's define the term "home."
There are two types of fee simple structures: a detached house and a rowhouse (a.k.a. townhouse in the suburbs). With a fee simple purchase, you own the land and the structure(s) on it.
Another type of home is a condominium, where you own the unit and a corresponding percentage of the land beneath the building and the common areas within it.
In a cooperative apartment, instead of owning the unit and peripheral areas, you own shares of stock in the corporation that holds those things.
Believe it or not, you can still buy property in D.C. for less than $250,000. It will most assuredly be a condo or co-op. It will probably be a studio or one-bedroom, although there are a few two-bedroom units and even four three-bedroom units currently available to choose from. If you're looking under $100,000, however, you'll be sleeping in your very own parking space.
Where are these inexpensive homes hiding? You can find many of them in Adams Morgan, Cleveland Park and Petworth and quite a few east of the river in Congress Heights, Deanwood, Hillcrest, and Randall Heights.
River Park, a popular co-op along the Southwest Waterfront, features a 2-bedroom, 2-bath unit for only $189,000, if your budget can withstand a monthly fee of nearly $1,400, including property taxes and utilities.
If you raise your purchase price to $500,000, then you can select from 538 available homes, including dozens of rowhouses in Anacostia, Congress Heights, Deanwood, and Lily Ponds just west of the Anacostia Freeway.
One-bedroom condos and co-ops abound in this price range as well, so check out those in Brightwood, Brookland, Capitol Hill, and even Friendship Heights and Georgetown. For the brand-conscious, there's even a 1,000-square-foot one-bedroom co-op available at the Watergate for only $425,000, reduced from $570,000. Who says you can't get a bargain in D.C.?
In the $500,000 to $750,000 range, you can live pretty much wherever you want by selecting from a rowhouse or detached home in the Brookland-Woodridge-Michigan Park-Riggs Park enclave or an assortment of two-bedroom condos in Columbia Heights, Dupont Circle and Logan Circle, and even three-bedroom units in Shaw. Why not? There are 471 homes to choose from.
Inching up further to $1 million, there are 330 homes on the market: beautifully renovated houses in Park View, Petworth, 16th Street Heights, Brookland, Brightwood and Capitol Hill, as well as condos in Georgetown and co-ops in Foggy Bottom.
If you can afford the next price band of $1 million to $1.5 million, 197 homes await. There are some lovely three- and four-story rowhouses available in Bloomingdale, Capitol Hill near the H Street Corridor, and Columbia Heights. You'll also find condos in West End, in the Central Business District, and along the U Street Corridor.
There are 83 homes available in the $1.5 million to $2 million range. Select from fee simple properties in Upper NW, Capitol Hill, Chevy Chase, and Georgetown, or splurge and choose one of two two-bedroom, 2.5-bath condos at the Ritz-Carlton. You'll only pay a "small" monthly fee of about $3,100.
For those lucky people for whom price is no object, there are 142 homes currently listed from $2 million to $10 million. They are scattered throughout Georgetown, Forest Hills, Logan Circle, Dupont, Kalorama, Wesley Heights, and the Embassy Row area of Massachusetts Avenue.
Unlike New York or Los Angeles, you won't find anything in the tens of millions, but there are four homes listed between $10 million and $12 million in Wesley Heights and Massachusetts Avenue Heights, as well as one 11-bedroom beauty in Forest Hills, with an estimated 17,000 finished square feet on four levels – just perfect for you and 10-20 of your closest friends.
Valerie M. Blake is a licensed Associate Broker in D.C., Maryland, and Virginia with RLAH Real Estate / @properties. Call or text her at 202-246-8602, email her via DCHomeQuest.com, or follow her on Facebook at TheRealst8ofAffairs.