Gates raises bar for 'Don't Ask' discharges
Decision delegated to service secretaries and other Pentagon leaders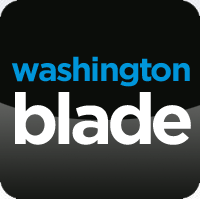 Defense Secretary Robert Gates issued guidance to Pentagon leaders on Thursday raising the rank of officials who can expel service members under "Don't Ask, Don't Tell,"  prompting questions about whether the new procedure would bring discharges to a halt.
In a memo dated Oct. 21, Gates said he's issuing the changes "in light of the legal uncertainty"' surrounding "Don't Ask, Don't Tell" in the wake of recent court actions striking down and then reinstating the law.
According to memo, discharges can only happen under "Don't Ask, Don't Tell" by the personal approval of the military service secretary of the department concern "in coordination" with other Pentagon officials.
"[I]n order to further ensure uniformity and care in the enforcement of the Don't Ask, Don't Tell law and policy during this period, effective immediately and until further notice, no military member shall be separated pursuant to 10 USC 654 without the personal approval of the Secretary of the miliary department concerned, in coordination with the Undersecretary of Defense for Personnel and Readiness and the general counsel for the Department of Defense," Gates writes.
A second memo issued the same day also outlining the changes was sent out by Under Secretary of Defense for Personnel and Readiness Clifford Stanley.
Stanley also advised gay, lesbian and bisexual service members currently in the military to think twice about making their sexual orientation public.
"We note again for Servicemembers, that altering their personal conduct during this period, in reaction to last week's injunction, may have adverse consequences for themselves or other depending upon the state of the law," Stanley writes.
On Thursday, members of the media during a news conference questioned a senior Pentagon attorney, who spoke on the condition of anonymity, about whether the change in the process effectively halts discharges under "Don't Ask, Don't Tell."
"I would not try to overinterpret what's on the paper," the attorney said. "It's an effort to further ensure uniformity and care in enforcement of the law during the legally uncertain period."
Aubrey Sarvis, executive director of the Servicemembers Legal Defense Network, said the new change to appears to be giving all service members the same protections from "Don't Ask, Don't Tell" that were previous given to officers.
"All proposed ['Don't Ask, Don't Tell'] discharges, regardless of grade and rank, will be reviewed at the highest civilian levels," he said. "This can be a major constructive development for gay and lesbian service members."
Sarvis said the change could "dramatically reduce" discharges, but noted the law remains on the books and service members shouldn't come out.
"The fact that ['Don't Ask, Don't Tell'] remains law further underscores the urgent need for the full Senate to vote for repeal when it returns to lame-duck session next month," he said.
Richard Socarides, a gay New York attorney who served as a adviser for President Clinton, said he thinks the changes amounted to a "de facto moratorium" on "Don't Ask, Don't Tell." Still, Socarides questioned why the Obama administration hadn't taken this action sooner.
"This is what they should have done 20 months ago," he said.
During the briefing, the Pentagon attorney said the reference in the memo to service secretaries working "in coordination" with the other defense officials to expel someone under "Don't Ask, Don't Tell" doesn't "necessarily" constitute veto power over the discharge by the other officials.
"When the guidance is coordinate with A, B and C, that means you consult with them … and in the legal world, that means providing legal advice," the attorney said. "Does it constitute the ability to veto? No, not necessarily. It informs the decision."
The new changes also raises questions about what would happen to openly gay Americans who seek to enlist in the U.S. armed forces and announce their sexual orientation to recruiters. Under previous rules, they would have not been able to enter service.
But the Pentagon attorney expressed uncertainty about how the changes would affect recruiting and said he expects additional guidance later.
"We are complying with the law and there is nothing specific in this guidance about the recruitment situation, but I would expect that it will come together at perhaps the service level or within the recruitment community," the attorney said. "They'll develop guidance in reaction to this guidance."
The Pentagon attorney said he "couldn't comment" on whether communication took place between Gates and the White House before the new memo was issued.
LGBTQ groups largely praise Biden's State of the Union speech
HRC president attended with House Minority Leader Hakeem Jeffries (D-N.Y.)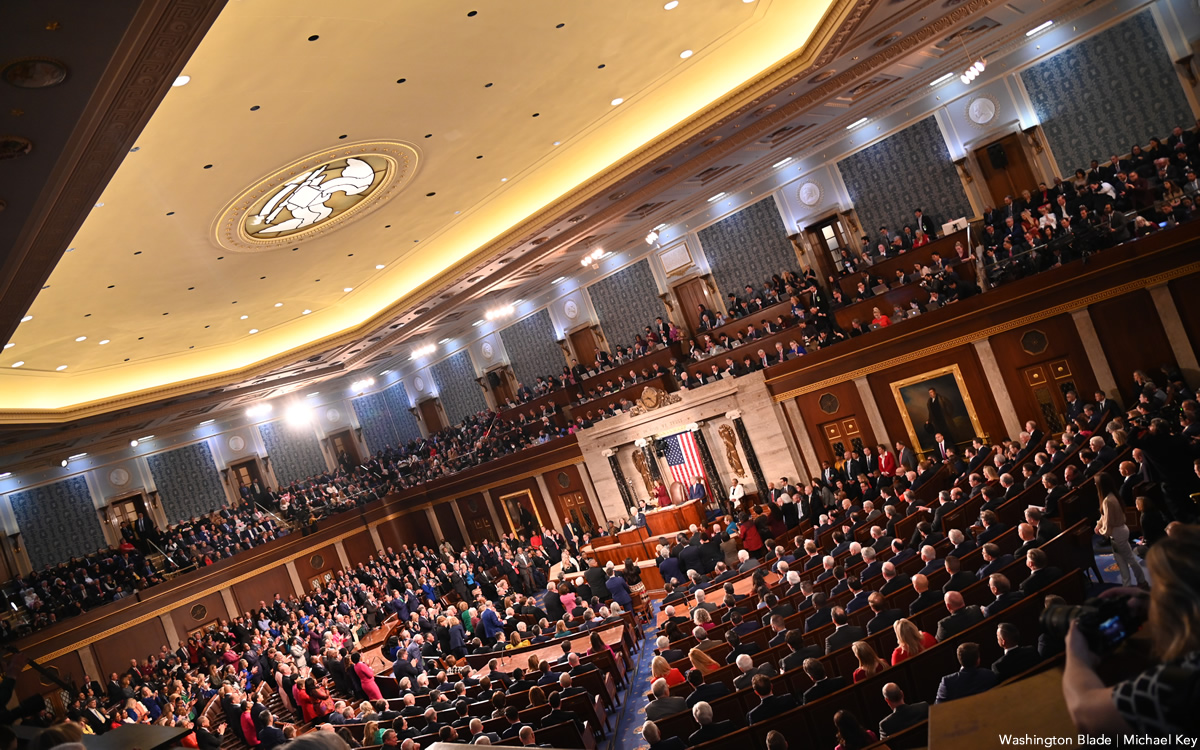 LGBTQ rights groups have largely praised President Joe Biden's State of the Union speech that he delivered on Tuesday.
"It's our duty to protect all the people's rights and freedoms," said Biden. "Make no mistake: If Congress passes a national abortion ban, I will veto it. Let's also pass the bipartisan Equality Act to ensure LGBTQ Americans, especially transgender young people, can live with safety and dignity."
The Equality Act would add sexual orientation and gender identity to federal civil rights law. The bill has passed the U.S. House of Representatives in two previous Congresses, but did not come up for a vote in the U.S. Senate.
"In re-upping his call for Congress to pass the Equality Act and protect transgender youth, the president is leading by example to expand freedom so no one is left behind," GLAAD President Sarah Kate Ellis commented on Twitter.
Likewise, Equality PAC, the political arm of the Congressional LGBTQ Equality Caucus, was committed to the president's vision of a safer U.S. for LGBTQ+ people.
"At a time where LGBTQ Americans, especially those who are trans, are increasingly under attack by right wing extremists, these [legal] protections have never been more dire," remarked U.S. Reps. Mark Takano (D-Calif.) and David Cicilline (D-R.I.), who co-chair Equality PAC. "We remain committed to working with President Biden and members of Congress to pass the Equality Act and enshrine additional LGBTQ rights into law."
The National LGBTQ Task Force in its response to the State of the Union noted how all of the issues on which Biden touched — Social Security, fair wages, Medicaid expansion, access to education, reproductive rights and police reform — have the LGBTQ community "at the center of all the issues."
"LGBTQ people are often disproportionately impacted because of the discrimination our community faces every single day. LGBTQ people are not fully able to participate or benefit from all that our country has to offer. For too many queer people, the American dream is out of reach," said National LGBTQ Task Force Executive Director Kierra Johnson.
Research from the Trevor Project notes 36 percent of LGBTQ youth have reported they have been physically threatened or harmed due to either their sexual orientation or gender identity. Sixty percent of LGBTQ youth who wanted mental health care in the past year were not able to get it, and 89 percent of them said seeing LGBTQ representation in the media made them feel good about being LGBTQ.
Human Rights Campaign President Kelley Robinson, who attended the State of the Union alongside House Minority Leader Hakeem Jeffries (D-N.Y.), said "we appreciate that President Biden is making a point to focus national attention on this urgent topic and stand up for transgender kids, because we need our nation's leaders to show up and prove that, collectively, we are greater than hate."
Log Cabin Republicans President Charles Moran had a far different take.
"Last night, all Americans heard from President Biden was a laundry list of expensive new spending bills and tired campaign slogans, couched between a series of lies about Republicans and the U.S. economy. Meanwhile, inflation is still wrecking American families, our debt is skyrocketing out of control, and nearly half of American families — including LGBT ones — are worse off financially than they were just a year ago," said Moran in a statement. "Not surprisingly, we heard nothing from Biden condemning the woke, race-and-gender-obsessed forces coddled by his administration. LGBT conservatives are thankful that we now have a Republican House to put a stop to the Democrats' radical policies and look forward to working with Republican leadership to advance our own pro-America, pro-equality and pro-freedom agenda."
Rachel Levine tackles bad information on COVID, gender-affirming care
Assistant health secretary is highest ranking transgender person in Biden administration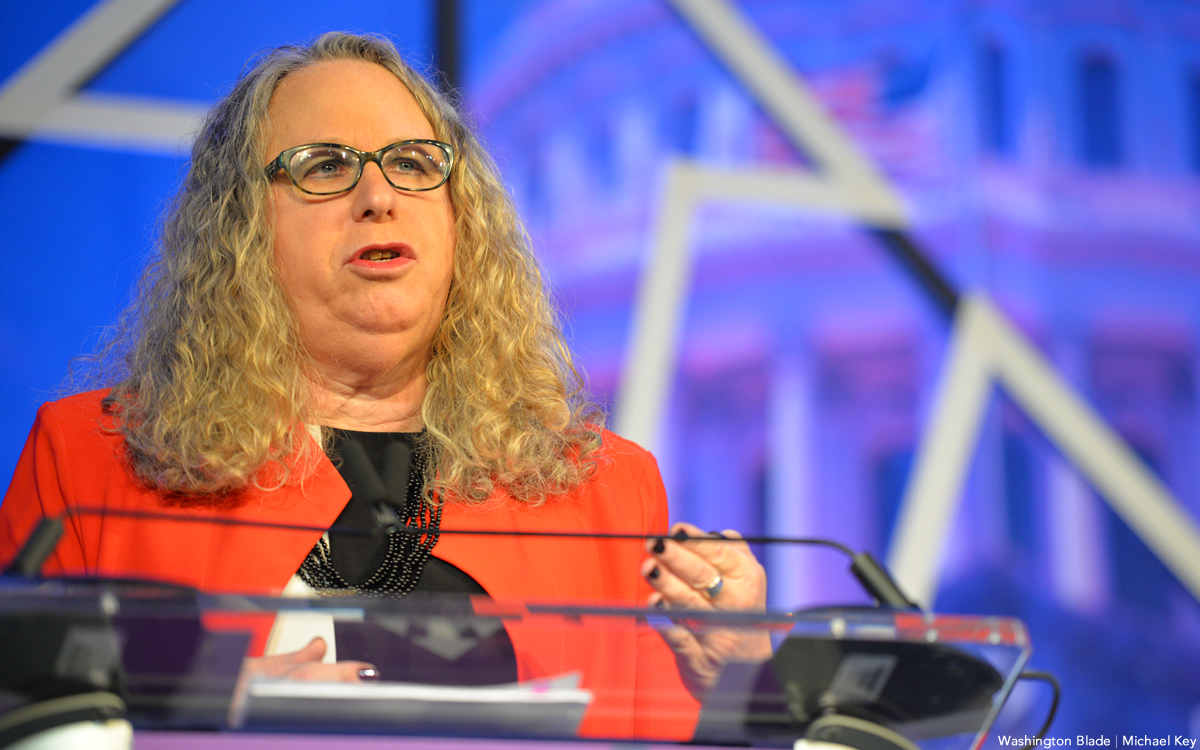 In a visit to one of America's most prestigious institutions of higher learning, Adm. Rachel Levine answered questions and offered insight about two of the most controversial healthcare issues of this decade, long COVID-19 and gender-affirming care.
Long COVID is the mysterious phenomenon in which patients endure debilitating, long-term effects from being infected by the coronavirus and gender-affirming care, treatments for transgender youth that are being targeted by lawmakers nationwide.
"Long COVID is real," said Levine, the assistant secretary for health at the U.S. Department of Health and Human Services, and the highest-ranking transgender official in the Biden administration. "We heard from patients who have suffered heart issues, lung issues, issues of fatigue and brain fog, after their COVID-19 infection. And we heard from providers at Yale who are forming a multidisciplinary clinic in order to evaluate and treat these patients."
In a public session held Monday at the Yale Law School, four of these "long haulers" shared their challenges with the admiral: Shortness of breath, pulmonary disorders, lifestyle and work limitations and disabilities that are hidden to most observers.
"Hearing the patients tell their stories is so meaningful," she said, calling it a privilege to better understand the challenges they face.
"That helps us drive policy as well as research," Levine said.
"I was very active," said Hannah Hurtenbach of Wethersfield, Conn., a 30-year-old registered nurse who was diagnosed with post-COVID cardiomyopathy, cognitive brain fog and pulmonary issues. "I loved hiking and being outside. I was constantly on the move and now I barely leave my couch. I barely leave my house and I can't really handle even a part time job now when I used to work full time. So that has been really difficult at age 30 to be facing those sorts of issues that I never really anticipated feeling."
Hurtenbach told the Washington Blade she appreciated Levine's visit.
"Sharing my experience today with the admiral was probably one of the more highlight moments of this experience," she said. "Knowing that the federal government is taking action, is paying attention, and listening to these stories means more to me than anything else, and especially knowing that what I've gone through over the last couple of years can be led and used into the future research and help others just like myself."
A woman named Christine told the Blade that even though she is so impacted by long COVID that she needs assistance to walk and has to pause as she speaks because of her shortness of breath, she felt attending this event was worth all the struggle to get there.
"I'm so glad I came. I learned a lot from hearing from the others," she said, who like her are trying to recover from long COVID.
Levine told the Blade that so far, she herself has not contracted COVID, and that she is double-vaccinated and double-boosted. With the president announcing the end of emergency COVID declarations on May 11, she said the administration is pushing Congress to approve extra funding for long COVID and other related needs. But how can she expect to get that through a House of Representatives full of anti-vaxxers, anti-maskers and COVID-deniers, including in GOP leadership?
"Long COVID is real and we hear you," she said. "We plan to engage Congress to talk about the funding that we need. And we'll continue to work. We do have to get past misinformation in this country, but we are here to give the correct information about COVID-19 and long COVID, and we'll continue to engage Congress on that."
Hurtenbach expressed disappointment in those colleagues in healthcare who came out publicly in opposing vaccines and mask mandates.
"I just wish they had paid better attention in school and learned more of the science," the nurse said. "I wish they would trust the science that they are supposed to be promoting for their patients as well."
Following Monday morning's public meeting, Levine held a private session with long COVID patients and Yale doctors, researchers, counselors, physical therapists and other providers. Then in the afternoon, the admiral spoke at another event, held at Yale Medical School: "A Conversation on LGBTQI+ Health and Gender-Affirming Care." Although it was closed to press, Yale Asstistant Professor of Medicine Diane Bruessow attended the event and shared with the Blade what Levine told those gathered, which is that she remains positive and optimistic.
"I think over time, things will change, and things will get better," said Levine, adding the caveats, "I don't know if they will get better everywhere in the United States. I also don't know if it's going to be quick. I think the next two years will be really, really hard." Especially with more than 270 anti-trans pieces of legislation moving their way through state legislatures.
"But I am going to stay positive. I'm going to think that over time, things will improve," Levine said, pledging that both she and the Biden administration would do everything they can to help families with trans kids. "I think the tide will turn."
Levine: Long COVID is real
Patrons of The Eagle NYC robbed of thousands
NYPD investigators believe the criminals used facial recognition to access the victims' phones and funds once they were incapacitated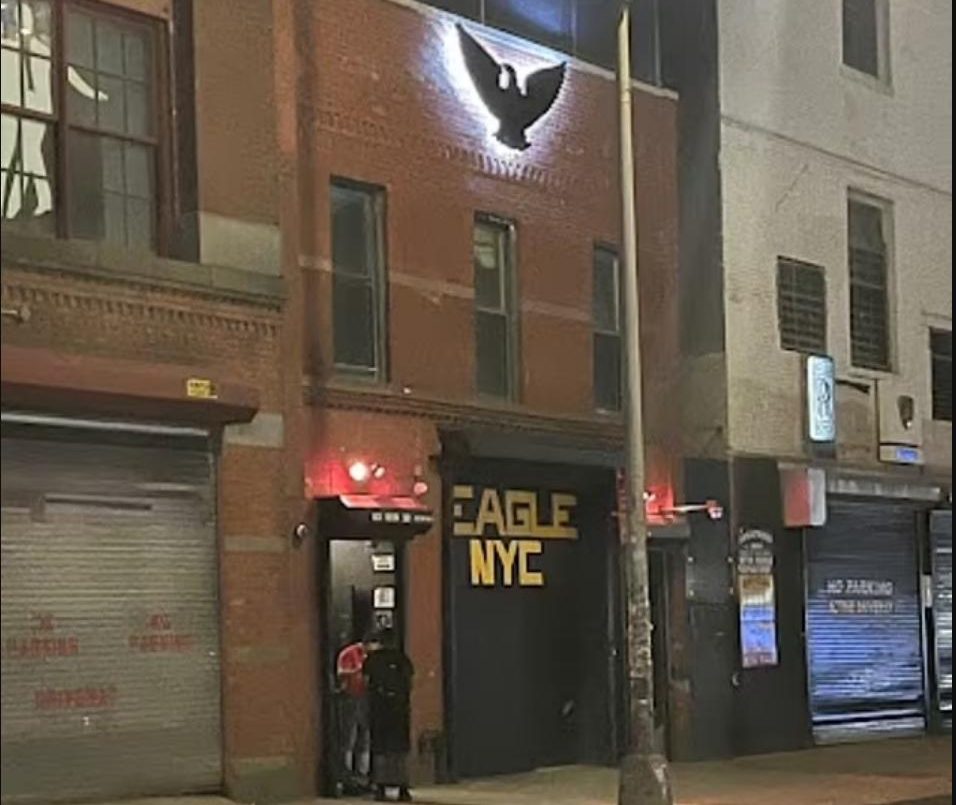 The New York City Police Department, (NYPD) confirmed that a series of robberies committed at The Eagle NYC, a Chelsea gay leather bar last Fall, had the three victims losing thousands of dollars after the criminals used facial recognition to access the victims' phones.
NBC News Out correspondent Matt Lavietes reported the three men, who were in their late 30s and 40s, visited The Eagle NYC, on separate nights in October and November and were each robbed of $1,000 to $5,000, according to the NYPD's deputy commissioner of public information.
No arrests have been made and the investigation is ongoing, authorities said.
Capt. Robert Gault of the city's 10th Precinct, who spoke about the incidents at a police community council meeting last week, told NBC News that NYPD investigators believe the criminals used facial recognition to access the victims' phones and funds once they were incapacitated.
"What we think is happening with this scheme is they're being lured away from the club, maybe to say, 'Hey, you wanna come with me? I got some good drugs,' or something like that,'" Gault said. "And then, once they get into a car to do whatever it is that they're going to do, at some point or another, they don't know what happened when they wake up."
Criminals use facial recognition to patrons at NYC gay bar: