Lesbian officer discharged under 'Don't Ask' settles with Air Force
Witt to retire from Air Force with full benefits
The high-profile case of a lesbian Air Force officer who was discharged under "Don't Ask, Don't Tell" and seeking reinstatement in the U.S. military has resulted in a settlement allowing her to retire with full benefits.
On Tuesday, the American Civil Liberties Union of Washington announced that Maj. Margaret Witt, a flight nurse separated in 2007 under "Don't Ask, Don't Tell," reached an agreement with the U.S. government in litigation challenging her discharge. The ACLU of Washington represented Witt since 2006 in a lawsuit known as Witt v. Air Force.
According to the ACLU, Witt will retire with full benefits, the unlawful discharge will be removed from her military service record and the U.S. government will drop the appeal of the district court ruling in her favor.
In a statement, Witt said rulings and appeals over the course of litigation in the Ninth Circuit contributed to discussion on "Don't Ask, Don't Tell" that led to passage of legislation allowing for repeal of the law. She was present during the signing ceremony of the repeal legislation in December.
"I am proud to have played a role in bringing about the repeal of 'Don't Ask, Don't Tell,'" Witt said. "I am so pleased that the tens of thousands of lesbians and gays who have served their country honorably will be able to serve openly."
In November, the Obama administration appealed to U.S. Ninth Circuit of Appeals a decision from U.S. District Court Judge Ronald Leighton ordering that Witt be reinstated into the Air Force. Following his ruling in September, Witt became the first gay person discharged under "Don't Ask, Don't Tell" to be reinstated by court order.
"For the past seven years, I have been fighting for my rights and the rights of other lesbians and gays in the military," Witt said. "I wish I could have spent that time serving with my peers. Now, with the lawsuit completed, I'm ready to start a new chapter in my life."
Witt, who had served in the Air Force for 18 years, has begun a doctorate program and serves as rehab coordinator at the Veterans Administration hospital in Spokane, Wash, according to the ACLU.
Sarah Dunne, legal director for ACLU of Washington, responded to the settlement by commending the U.S. military for moving toward repeal of "Don't Ask, Don't Tell."
"As we've seen over the past six months, the military is now in the process of successfully integrating openly lesbian and gay soldiers," Dunne said. "'Don't Ask, Don't Tell' was a failed policy that perpetuated unlawful discrimination for far too long. We are pleased that gay and lesbian U.S. service members no longer have to hide their sexual orientation and compromise their integrity."
Aubrey Sarvis, executive director of the Servicemembers Legal Defense Network, commended Witt for reaching a settlement with the U.S. government.
"Her case established a new rule of law in the Ninth Circuit, and her voice and story were pivotal in building support for the repeal of 'Don't Ask, Don't Tell,'" Sarvis said. "This is not just a victory for Maj. Witt — it's a victory for justice and for service members everywhere."
In 2008, the U.S. Ninth Circuit Court of Appeals ruled that the Air Force had to prove that discharging Witt was needed for purposes of military readiness. Additionally, the court ruled that before separating a service member under "Don't Ask, Don't Tell," the military had to prove that his or her presence undermines unit cohesion. This requirement became known as the "Witt Standard" and was used in subsequent litigation against the military's gay ban.
HRC ad campaign slams 'extremist' House GOP's role in looming government shutdown
Funding deadline is Oct. 1.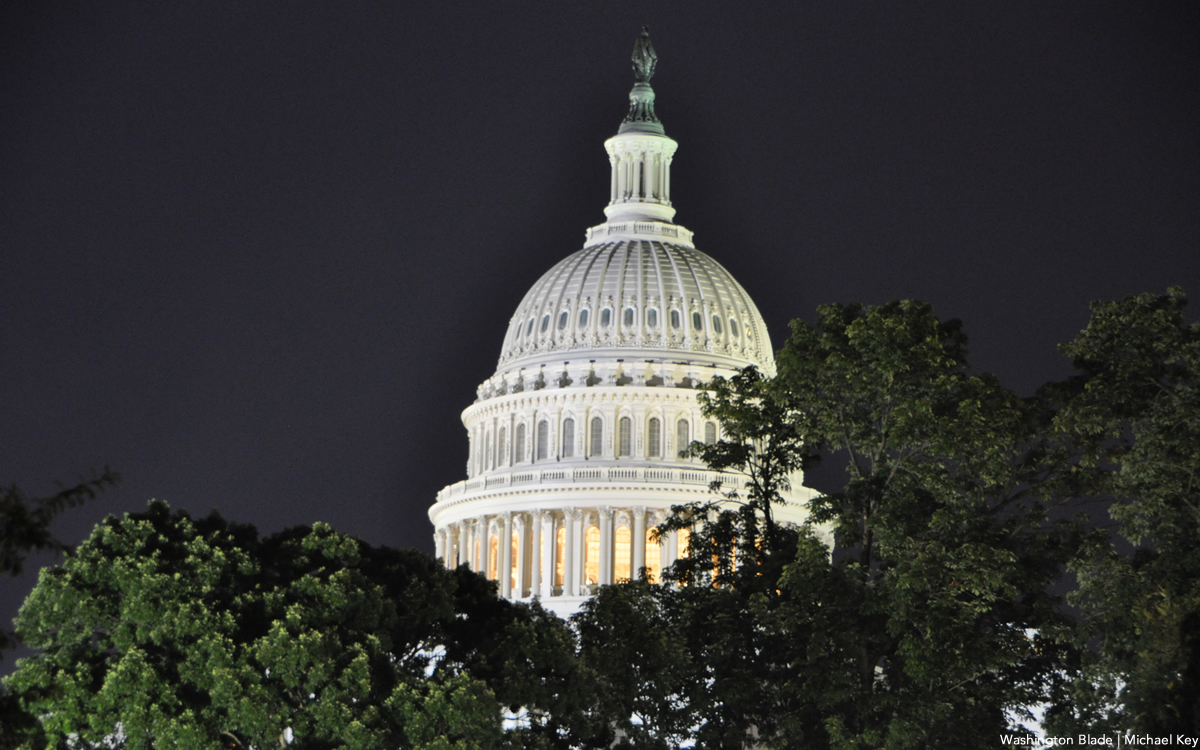 The Human Rights Campaign launched an ad campaign on Monday slamming House Republicans for advancing anti-LGBTQ and other "out of touch demands" rather than working to clear must-pass spending bills before the month's end to avoid a government shutdown.
In the weeks since Congress returned from the summer recess, opportunities to forestall this outcome narrowed with each passing day as small groups of the GOP conference's most conservative members obstructed votes, led an open rebellion against House Speaker Kevin McCarthy (R-Calif.), and added anti-LGBTQ and other far-right amendments to all 12 appropriations bills, effectively dooming the prospects of their passage by the Senate.
HRC's announcement of plans to run the six-figure blitz "across major national outlets, cable networks and digital streaming services" included a 30-second ad titled "Grind to a Halt," which accuses House Republicans of "trying to limit the health care you and your family can access, ban books and flags, and block enforcement of civil rights laws."
In a statement, HRC President Kelley Robinson said the conservative lawmakers had "hijacked the appropriations process to attack LGBTQ+ communities rather than doing their jobs," noting that a shutdown would "interrupt critical government services, hurt working families and endanger our national security."
House GOP sinks their own spending bill, Dems object to anti-LGBTQ riders
Vote was 216-212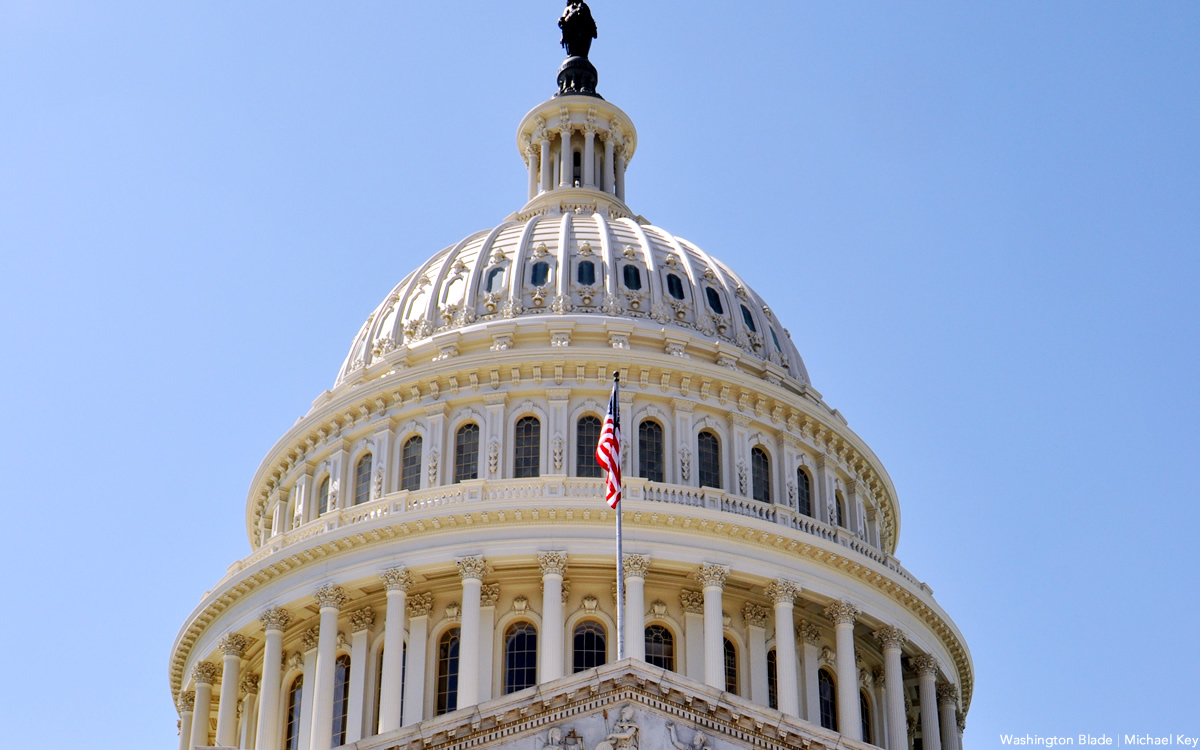 A group of four hardline House Republicans on Thursday joined Democratic colleagues to sink their own spending bill, a $886 billion military appropriations package full of riders from GOP members that include anti-abortion and anti-LGBTQ provisions.
The 216-212 vote raised the likelihood of a government shutdown if lawmakers are unable to forge a path forward before the end of September.
"Instead of decreasing the chance of a shutdown, Speaker McCarthy is actually increasing it by wasting time on extremist proposals that cannot become law in the Senate," Senate Majority Leader Chuck Schumer (D-N.Y.) said.
His counterpart in the House, Speaker Kevin McCarthy (R-Calif.), expressed frustration with his own caucus, characterizing the impasse he has reached with colleagues as "frustrating in the sense that I don't understand why anybody votes against bringing the idea and having the debate."
"And then you got all the amendments if you don't like the bill," he continued. "This is a whole new concept of individuals that just want to burn the whole place down — it doesn't work."
A group of 155 House Democrats on Thursday issued a letter objecting to anti-LGBTQ provisions in the bill, the 2024 National Defense Authorization Act, addressing the message to U.S. Sens. Jack Reed (D-R.I.) and Roger Wicker (R-Miss.), chair and ranking member of the Senate Armed Services Committee, and U.S. Reps. Mike Rogers (R-Ala.) and Adam Smith (D-Wash.), chair and ranking member of the House Armed Services Committee.
The effort was led by Congressional Equality Caucus Chair U.S. Rep. Mark Pocan (D-Wis.) and the co-chairs of the Caucus's Transgender Equality Task Force, U.S. Reps. Sara Jacobs (D-Calif.) and Pramila Jayapal (D-Wash.).
Specifically, the letter argues several anti-equality amendments would "actively target LGBTQ+ service members and LGBTQ+ dependents and threaten the recruitment, retention, and readiness of our Armed Forces."
Among these are riders prohibiting coverage of gender affirming healthcare interventions for service members and their dependents; banning LGBTQ Pride flags, drag shows and other events; and restricting funding for certain books in schools operated by the Department of Defense Education Activity.
Senate confirms federal judge who fought for marriage equality as a lawyer
Three Republicans voted for Rita Lin's nomination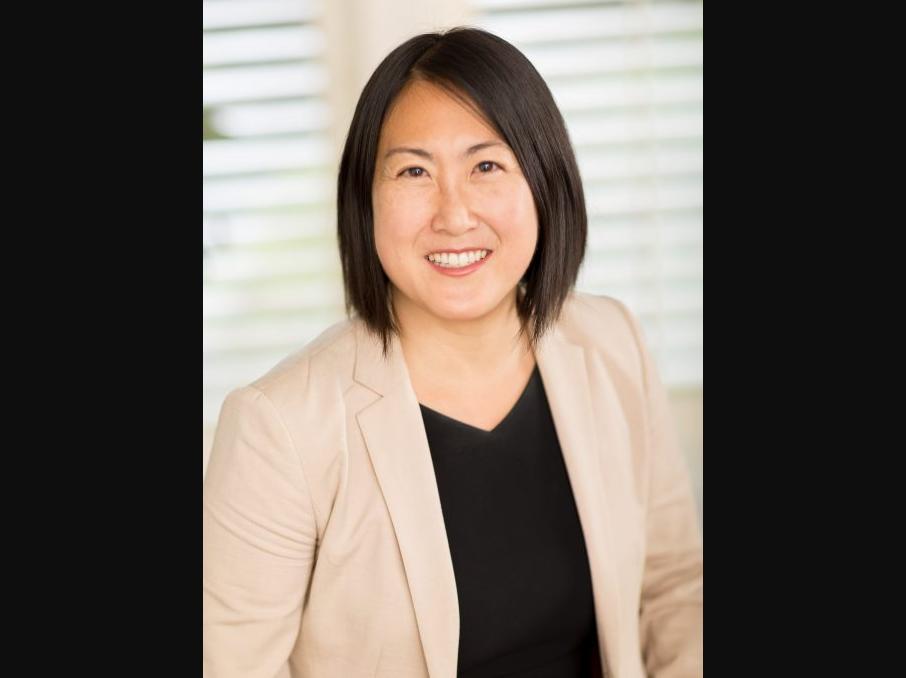 The U.S. Senate on Tuesday voted 52-45 to confirm Rita Lin's nomination by President Joe Biden to serve as a judge on the U.S. District Court for the Northern District of California.
The first Chinese American woman to serve in the role, Lin previously fought for marriage equality as an attorney in private practice with the multinational firm Morrison and Foerster.
As co-counsel in a 2012 case challenging the Defense of Marriage Act in federal court, she secured the first ruling striking down the law, which proscribed marriage as exclusively heterosexual unions, since President Obama announced his administration would no longer defend it.
The Senate's vote to confirm Lin was supported by all present Democratic members and three Republicans: U.S. Sens. Susan Collins (Maine), Lindsey Graham (S.C.) and Lisa Murkowski (Alaska).
Last year, during hearings for her nomination in the U.S. Senate Judiciary Committee, Sen. John Kennedy (R-La.) objected to an article she wrote in 1998 while a junior at Harvard University calling members of the Christian Coalition "bigots."
The Christian Coalition was founded by the late Christian media mogul Pat Robertson, who attracted controversy throughout his life and career for making sexist, homophobic and racist remarks.
Lin was appointed as a judge in the San Francisco Superior Court in 2018, and she currently presides over felony and misdemeanor criminal trials. She previously served as an Assistant United States Attorney in San Francisco.