D.C. Council candidate no longer opposes gay marriage law
Harry Thomas resignation triggers Ward 5 special election
An outspoken advocate for placing D.C.'s same-sex marriage law on the ballot in a voter referendum in 2010 says he no longer holds that view and will express "respect" for the law as a candidate for the City Council in a special election this spring.
Civic activist Delano Hunter has announced plans to run for the Ward 5 Council seat that became vacant last week when incumbent Harry Thomas, a Democrat, resigned after pleading guilty to federal theft and tax evasion charges.
"I do not seek to overturn the Marriage Equality Act when elected," Hunter told the Blade in a statement released on Tuesday.
"I will, however, continue to establish working relationships within the LGBT community to focus on issues that affect the quality of life for all residents of the District of Columbia," he said.
Hunter unsuccessfully challenged Thomas in the September 2010 Democratic primary. He received the backing of anti-gay groups that opposed the same-sex marriage law. The D.C. Council approved the law in December 2009.
At the time, Hunter joined gay marriage opponents in calling for a voter referendum to overturn the law. The city's election board ruled that the law could not be subjected to a referendum, saying doing so would violate the city's Human Rights Act, which bans discrimination based on sexual orientation.
The D.C. Superior Court, the D.C. Court of Appeals and the U.S. Supreme Court upheld the election board's ruling following a series of appeals by gay marriage opponents who challenged the election board's decision.
In an exclusive Jan. 10 interview with the Blade, Hunter said that while groups opposed to same-sex marriage endorsed his candidacy in the 2010 Democratic primary, he focused his campaign on other issues, such as unemployment, crime and the high rate of HIV infection among residents of his ward.
Thomas, who supported the marriage law and opposed subjecting it to a referendum, defeated Hunter by a margin of 61 percent to 19 percent in the September 2010 primary.
Hunter said he now considers the marriage law a "settled issue" and has no intention of raising it as an issue in a special election to fill Thomas's seat that is expected to take place in May.
"My stance is that I respect the Marriage Equality Act," he told the Blade. "It gives individuals the right to marry whom they chose. But also it gives our religious institutions the right to ordain marriage according to their beliefs. So that is something that I'm in agreement with. It is settled. It is a moot point."
Hunter said he did not take a position in 2010 and has no position now on whether the D.C. Council should or should not have passed the same-sex marriage law.
"My position was that residents should have the right to vote on this issue," he said. "That was something that was approved by residents of our ward within a [Washington Post] straw poll…So for me, I said, OK, if folks want the right to discuss this through this method, we should do so."
Hunter added, "Obviously, it was approved by the Council and the courts said it was not something that can be voted upon. And those are our elected representatives. They passed the law. It's done."
Thomas announced his resignation less than a day after federal authorities charged him with felony theft for allegedly embezzling more than $350,000 in government funds and filing false income tax returns with the IRS.
He pleaded guilty on Jan. 6 to one count of theft concerning city programs receiving federal funds and one count of filing a false tax return.
"I am resigning my position as a member of the Council effective immediately," Thomas said in a statement released Jan. 5. "I made some very serious mistakes and exhibited inadequate and flawed judgment. I take full responsibility for my actions. I am truly sorry."
Among those calling for Thomas's resignation last fall, when news surfaced that he was about to be charged with an embezzlement related offense, were Robert Turner, president of the D.C. Log Cabin Republicans, a gay group; and Robert Kabel, the gay chair of the D.C. Republican Party.
Most gay Democratic activists who supported Thomas before news surfaced about his legal problems, including the Gertrude Stein Democratic Club, the city's largest LGBT political group, did not join others in calling for his resignation.
Thomas drew praise from LGBT activists in 2009 when he voted for the city's same-sex marriage law over strong objections from many of his Ward 5 constituents, who oppose same-sex marriage.
A large number of the ward's residents are conservative African Americans who support civil rights related legislation but oppose same-sex marriage on religious grounds. Clergy from black churches in the ward testified against the marriage bill during a contentious City Council hearing prior to the Council's vote to approve the bill in December 2009.
The anti-gay National Organization for Marriage and other national groups opposed to same-sex marriage contributed tens of thousands of dollars for direct mail, robocalls, and racially divisive fliers attacking Thomas during his re-election campaign in 2010, according to Right Wing Watch, a project of People for the American Way, an LGBT-supportive organization.
Right Wing Watch said some of the same anti-gay groups supported Delano Hunter's race against Thomas but didn't contribute large amounts of money directly to his campaign. NOM sent a mailer supportive of Hunter to residents of Ward 5 in 2010.
LGBT activists were quick to point out that the attack campaign against Thomas had little effect since he won re-election by a large margin.
Gay Republican Tim Day, a member of Log Cabin Republicans, ran against Thomas in the general election in November 2010 but lost by a lopsided margin in a ward that is overwhelmingly Democratic. Day hasn't said whether he will run for the seat in the special election this year.
Other Democrats are expected to run in the special election for Thomas's seat. LGBT advocates and gay residents of the ward will likely appeal to Council member Vincent Orange (D-At-Large), who formerly held the Ward 5 seat, to back a candidate supportive of LGBT equality and same-sex marriage. Orange remains a popular figure in the Ward.
He opposed same-sex marriage at the time he held his Ward 5 seat and when he ran unsuccessfully for mayor in 2006. But Orange changed his position shortly before he ran for the at-large Council seat in a special election, saying he now strongly supports civil marriage for gay and lesbian couples.
The Stein Club, which plans to endorse a Democratic candidate in the special election, issued a statement last week saying its members' thoughts were with Thomas's family and the residents of Ward 5.
"While we are saddened that someone who many in our community supported and had high hopes for fell short of our collective ethical expectations for public officials, our primary concern is with the residents and youth of Ward 5," the Stein Club statement says. "We plan to stay engaged in the process to ensure that the next Ward 5 councilmember is both a strong supporter of gay, lesbian, bisexual, and transgender rights and a person who holds himself or herself up to the highest ethical standards."
Sheila Alexander-Reid to step down as director of D.C. LGBTQ Affairs Office
Veteran community activist to take new job workplace bias consultant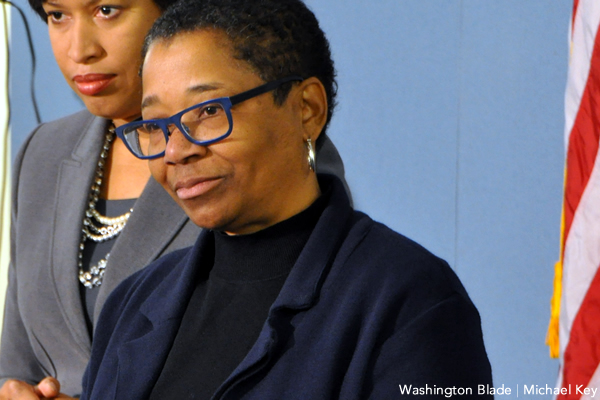 Longtime LGBTQ community advocate Sheila Alexander-Reid, who has served since 2015 as director of Mayor Muriel Bowser's Office of Lesbian, Gay, Bisexual, Transgender, and Questioning Affairs, is stepping down from her city job in mid-July.
Alexander-Reid told the Washington Blade she will take a few weeks of accumulated leave beginning June 15 to recuperate from follow-up knee surgery before officially leaving her current job to take on a new role as a private sector consultant in the area of workplace bias and diversity training.
She said will announce the name of the private sector company she will be joining as a senior vice president when she begins her new job in mid-July.
Among her duties at the Mayor's LGBTQ Affairs Office has been to lead the office's staff in providing LGBTQ related diversity or competency training for D.C. government employees at all city agencies.
According to the office's website, other activities it carries out include connecting LGBTQ residents with city services they may need, advocating on behalf of programs and policies that benefit the lives of LGBTQ residents, providing grants to community-based organizations that serve the LGBTQ community and LGBTQ homeless youth; and host events that "enrich, promote, and bring together" the LGBTQ community in D.C.
"That work is always going to be part of who I am," Alexander-Reid said. "But now I will be expanding on that work to look at racial equity and gender bias as well as LGBTQ bias," she said. "I feel like I will be doing the same work but in a different format."
Prior to starting her job at the mayor's office, Alexander Reid served as Vice President of Strategic Initiatives at the Washington Blade, Director of Strategic Engagement at the Washington City Paper, and Founder and Executive Director of the D.C. based Women in the Life Association. She has also served as host of Inside Out, a local FM LGBTQ radio show.
Alexander-Reid noted that when she began work at the LGBTQ Affairs Office in late January 2015, less than a month after Bowser took office as mayor, the office consisted of two full-time employees, including her, with a budget of $209,000. In the current fiscal year 2021, the office now has four full-time employees and two additional detailed employees, from the Department of Health and Department of Human Services. The mayor is proposing a budget of $561,000 for the office for fiscal year 2022.
"I would be remiss if I didn't say what a pleasure it has been to work for Mayor Bowser," said Alexander-Reid. "I was excited to work for her and I don't regret it for one second. "It's been an amazing journey and I appreciate her having faith in me."
She said she expects an interim director to be named to run the office in mid-July while a search is conducted for a permanent director.
Attack on trans woman in D.C. laundromat captured in video
Police seek help from community in identifying suspects.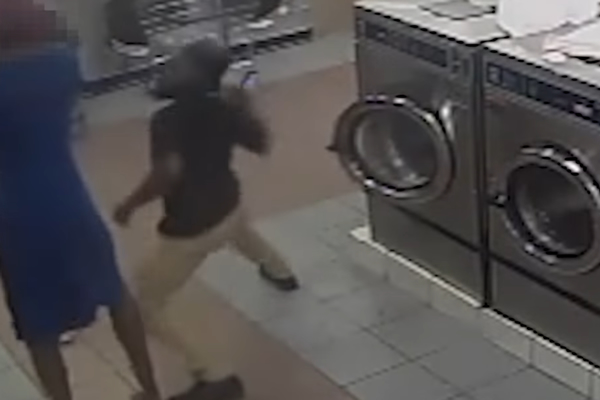 D.C. police on Thursday night released a dramatic video taken from a surveillance camera showing two women and a man repeatedly punching and shoving a transgender woman at a laundromat on Benning Road in Northeast Washington in an incident in which the victim was stabbed in the head.
Police, who have listed the Sunday, June 6, incident as a suspected anti-LGBTQ hate crime, are appealing to the community for help in identifying the three suspects, who are shown in the video attacking the trans woman before escaping in a black SUV while carrying laundry bags.
Detectives from the Metropolitan Police Department's Sixth District obtained the video from a surveillance camera at the Capital Laundry Mat at 1653 Benning Road, N.E., according to a police report and a police statement released Thursday night.
The video shows that the suspects were accompanied by two young children. It shows one of the adult female suspects appearing to be dancing by herself in front of a row of washing machines seconds before the three suspects lunged at the victim and began punching her.
"One of the suspects brandished a knife and stabbed the victim," the police statement says. "The suspects fled the scene in a vehicle. The victim was transported to a local hospital for treatment of non-life-threatening injuries," the statement says.
"Anyone who can identify these individuals, or vehicle, or has knowledge of this incident should take no action but call police at 202-727-9099 or text your tip to the Department's TEXT TIP LINE at 50411," the statement adds. It says the department's Crime Solvers program offers a reward of up to $1,000 to anyone who provides information leading to the arrest and indictment of a person or persons responsible for a crime committed in D.C.
Police spokesperson Alaina Gertz told the Washington Blade that because the investigation is ongoing, police could not immediately disclose whether they know if the victim knew one or more of the attackers before the incident took place or what, if anything, prompted the suspects to attack the victim other than due to her status as a transgender person.
The video released by D.C. police can be accessed here: https://youtu.be/7v8lthvUPcg
Trans woman attacked, stabbed at D.C. laundromat
Police seeking three suspects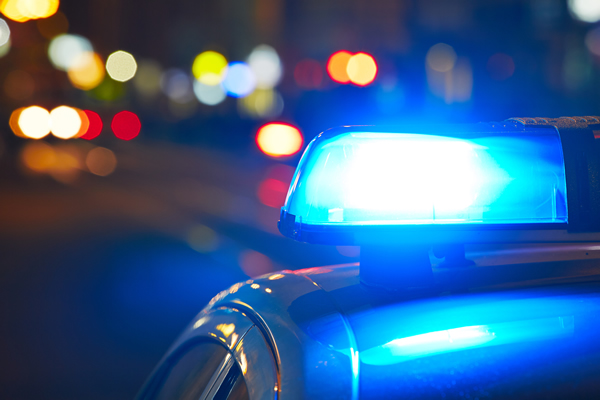 D.C. police are investigating a June 6 assault and stabbing of a transgender woman at a laundromat on Benning Road in Northeast Washington that a police incident report lists as a suspected anti-LGBT hate crime.
"On Sunday, June 6, 2021, MPD officers responded to a radio assignment for a stabbing at 1653 Benning Road, N.E.," the report says. "Officers arrived on the scene with Victim 1 bleeding," the report continues. "Victim 1 stated that they were stabbed in the head and assaulted by Suspect 1, Suspect 2, and Suspect 3," according to the report.
The report, which lists the incident as an assault with a dangerous weapon, says officers provided first aid to the victim until an ambulance arrived and took the victim to a local hospital for medical treatment. The report does not disclose the victim's gender identity or sexual orientation.
But D.C. transgender activists Earline Budd, an official with the LGBTQ supportive group HIPS, and Ruby Corado, founder and CEO of the LGBTQ community services center Casa Ruby, each said they learned that the victim is a transgender woman.
Corado said she has heard that the victim was recovering from her injuries and may have been released from the hospital where she was treated.
D.C.'s Fox 5 News reported details of the incident that were not in the police report obtained by the Washington Blade. According to Fox 5, the victim told D.C. police the assailants used anti-LGBTQ slurs during the attack and the assailants consisted of a man and two women who "beat her and stabbed her in the head."
The police report obtained by the Blade from the police public information office does provide a description of the three suspects and does not state whether or not the victim knew them prior to the attack.